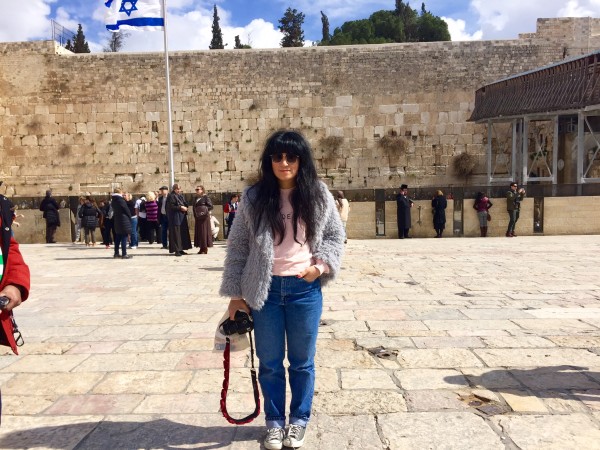 ChicpeaJC is all about my journey of discovering Jersey City in all its glory, but this blog is also about me, my voice and my experiences. That is why it is important to me that I share a side of me that makes me who I am; my background, my culture and heritage.
Israel. I was born in Canada, but lived in a very Israeli home; my parents would always watch Israeli T.V, we would eat Israeli food (a lot of chickpeas involved), read newspapers in Hebrew… When I was around 11 years old, we decided to move to Tel Aviv where we spent 5 amazing years. I truly think those 5 years shaped who I am today. We moved back to Canada, but my heart always stayed there. Now, I live in Jersey City but my whole family remains there, and I mean everyone; Brother, sister, parents, nieces, nephews, cousins etc… I am an orphan in Jersey City.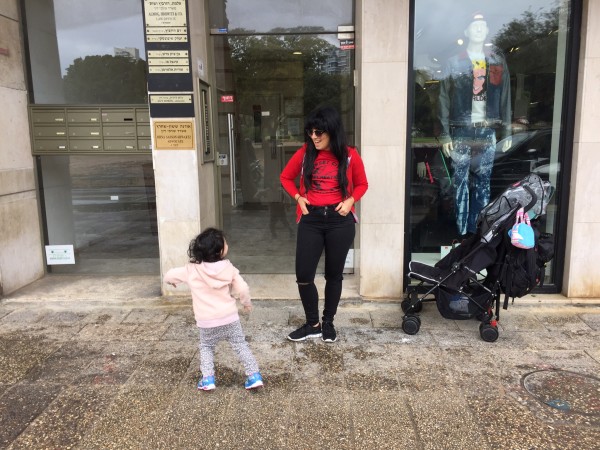 Don't get me wrong, I am beyond happy here, but Tel Aviv will always have a piece of my heart. I visit my family twice a year, but this time I wanted to actually journal it. People always ask me "Aren't you scared of going there?" "What's the situation like?" "What is there to do there?" and I wanted to educate all my followers and readers about what an amazing country Israel is. If I can convince just one of you to consider going then I've done my job.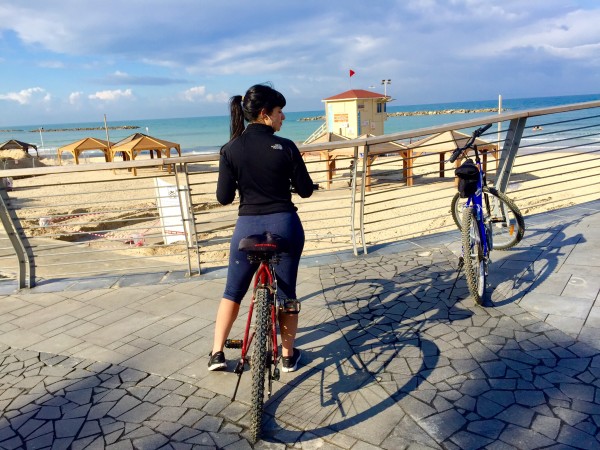 For this trip, my bff Kyra joined along. Kyra's never been to Israel and it was fun planning touristy things to do, and seeing Tel Aviv and Jerusalem in her eyes!
The Flight
Flying to Tel Aviv is actually pretty easy, there are many direct flights from Newark Airport, depending on the season they cost anywhere between 1,000-1,500 and it will get you into Tel Aviv in 10 hours. If you get the red-eye flight, drink some wine and pass out and you wake up in the Holy Land. If you are looking for cheaper flights, I saw a few with layovers for under $800.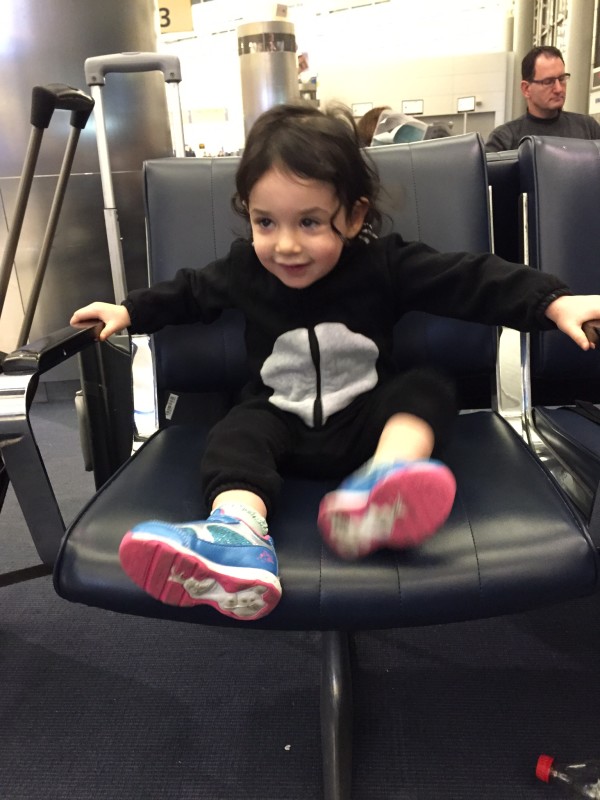 We opted for the direct flight because flying with a toddler is hard as it is! I've flown with minichicpea many times and there are a few things I learned about surviving a long flight with a toddler.
1. iPad s a life saver. For real, even if you are against your child watching T.V, you need to bring an iPad and load it up with games and videos. On the way there she slept a little bit because it was nighttime, but the flight back was a day flight and gnarly as hell. The iPad saved me.
2. Pack a lot of snacks: Keep feeding those kids and they are happy. I am talking all the unhealthy crap you normally don't give them! loosen up, it's just a flight.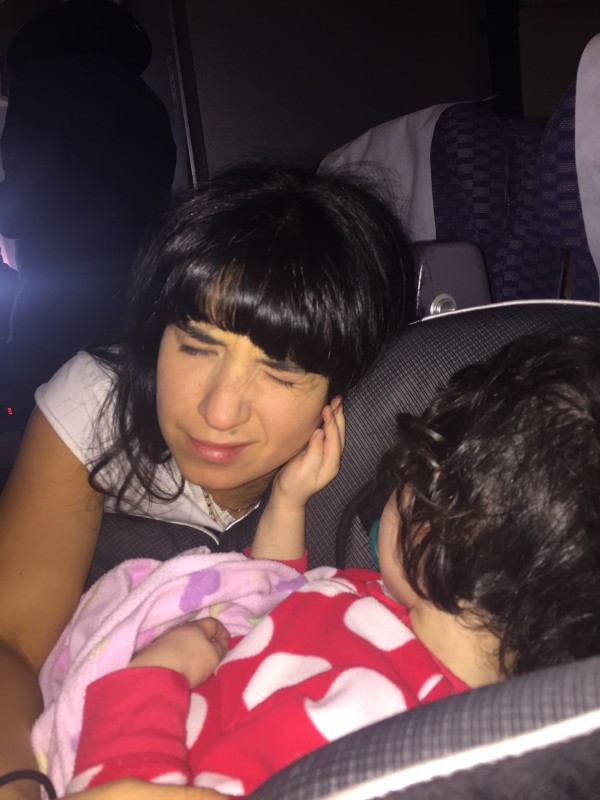 3. Don't let them walk around the airplane: If you read other mom blogs they tell you to walk around the airplane with them. I believe this is really bad advice. Once the kid knows they can run around the airplane they won't stop and they will harass people. If they think they can't go anywhere other than the vicinity of their seat you are golden. I would pick her up and walk around the back of the plane so she can stretch but that was it…. and it was a little risky.
4. Fly with a good attitude: No matter what, its going to be difficult flying with your kid, but you will get through it, if your toddler has a tantrum and starts kicking the chair in front of them all you can do is apologize and distract your kid…iPad, iPad, iPad! If people give you dirty looks just smile at them!
Landed and Hungry
We landed around 4pm, my parents picked us up and we went straight to my sister for a Shabbat family dinner. My stunning sister, a mom of 4 cooked us a feast! I seriously have no clue how she does it! We all call her super woman in the family. When I grow up I want to be like her.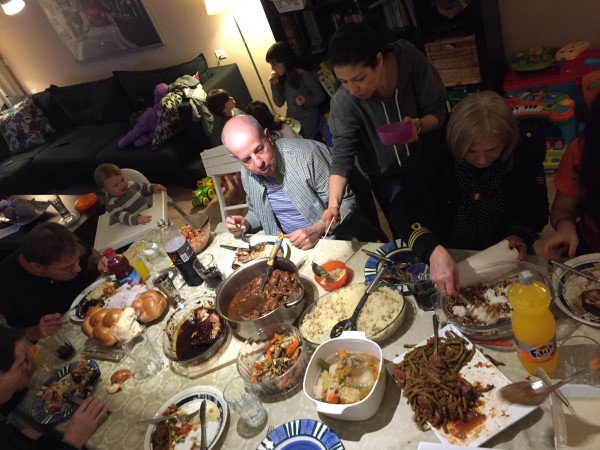 Day 1: Sabbath
What I love about Israel is on Friday evenings and Saturdays everything shuts down for Sabbath; The streets are quiet, there aren't many things open, people rest and spend the day with family. My mom invited my whole family and family friends for a bbq feast. As you can see my family likes to eat!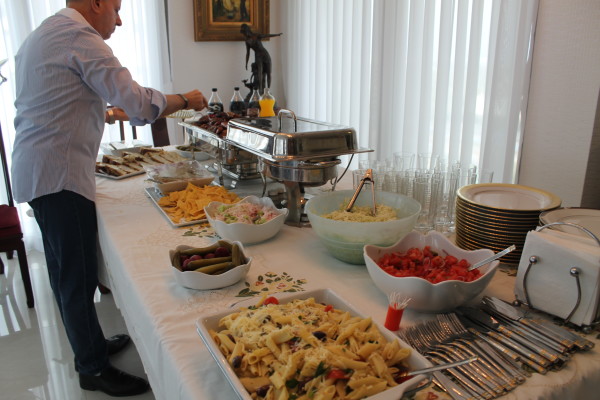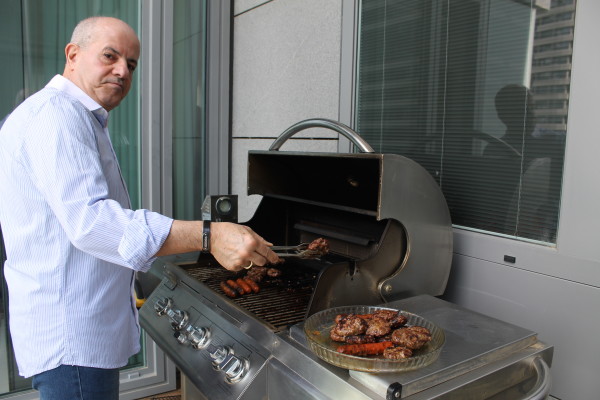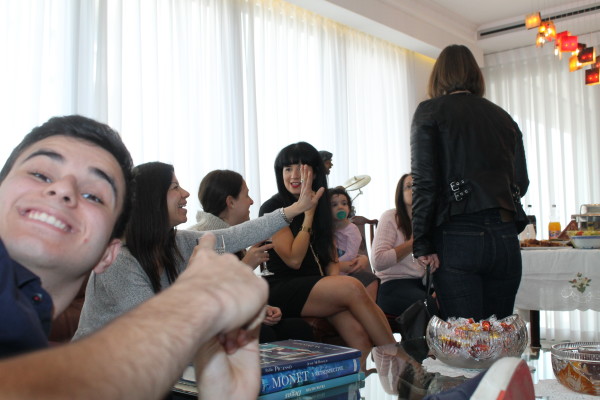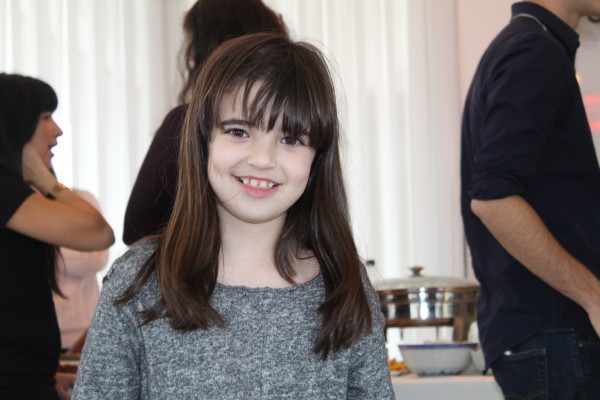 CAKE CAKE CAKE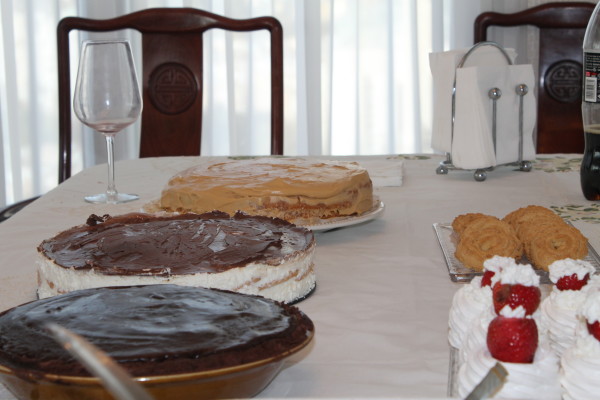 After lunch, we took a nice nap, took Mia out to "Park Hayarkon"; a wonderful Central Park style place over looking a river. I love this park, it's massive and has so many fun things to do like Kayak, bike lanes, outside gyms, playgrounds for kids, picnic spots, a petting zoo, a climbing wall…. highly recommend spending half the day here doing various outdoor activities.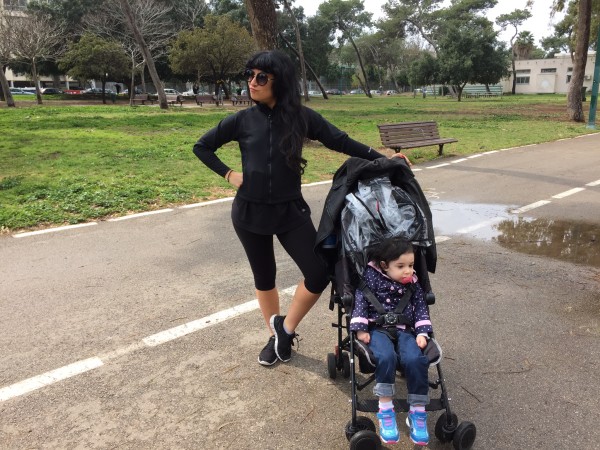 Another thing I would like to mention to all the families out there; Israel is extremely family friendly. Kids, toddlers and babies are welcome everywhere you go… You will see kids at trendy restaurants late in the evening and there is even coffee shops with designated play areas for the kids to entertain themselves while the parents get their coffee fix (which is amazing by the way). Israel is kid wonderland, with so many zoo's, safaris, parks, and kid friendly activities.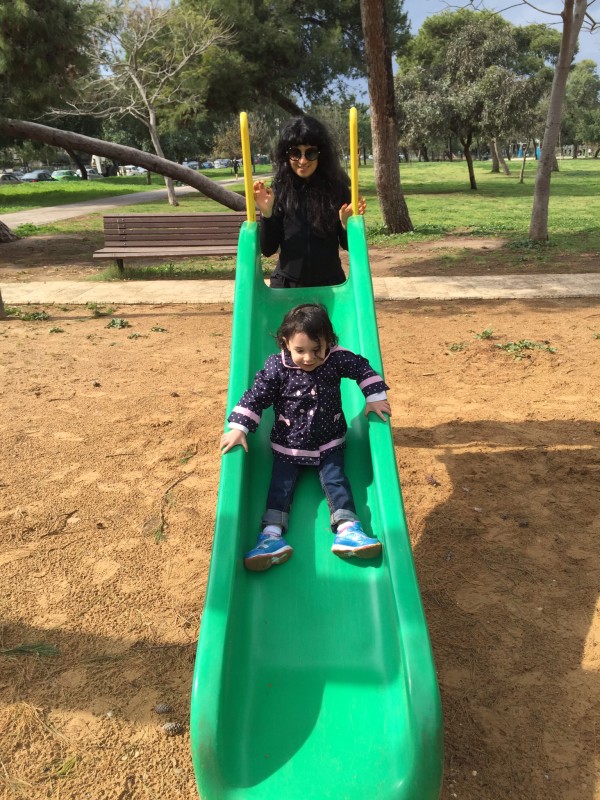 After the park we made plans with one of my best childhood friend, Claudia to go out and party it up. Jet lag and all!! A fun party area in Tel Aviv is Rothschild Street. There are many bars, restaurants and nightclubs to check out in the area… There are always tons of people!  I kept asking myself, do people not work?!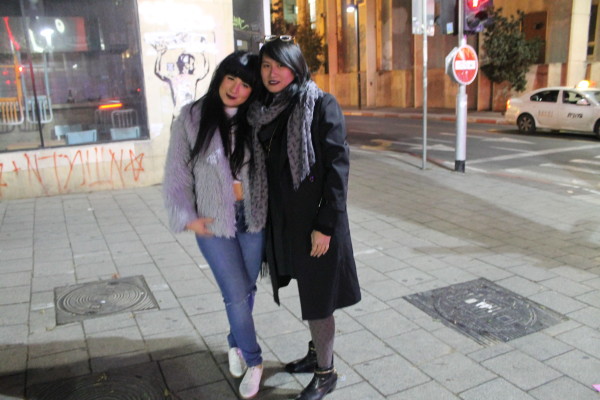 First stop was dinner at Tel Aviv hot spot "Port Sa'id". This restaurant is owned by a celebrity chef, but the food is Israeli, unpretentious, and f-g delicious. This spot is also great to hangout and  drink with friends. I always come here when I visit.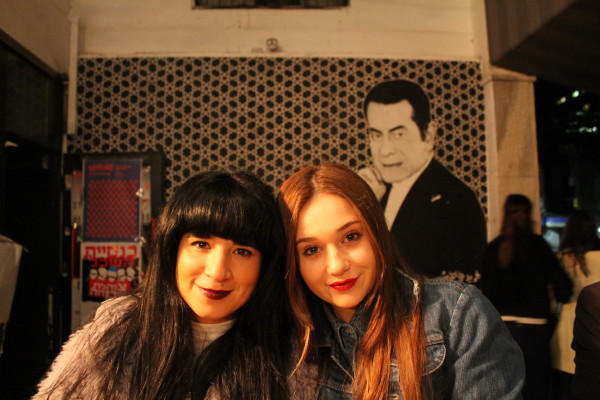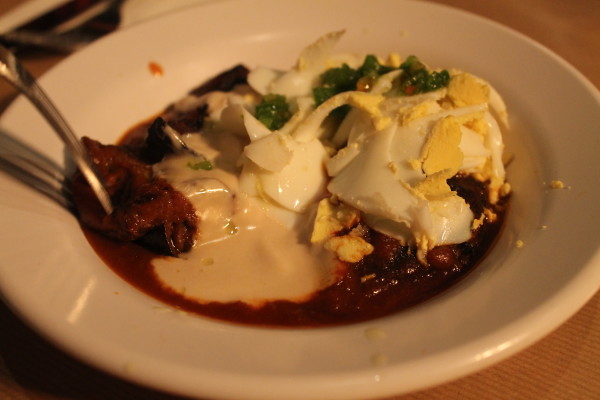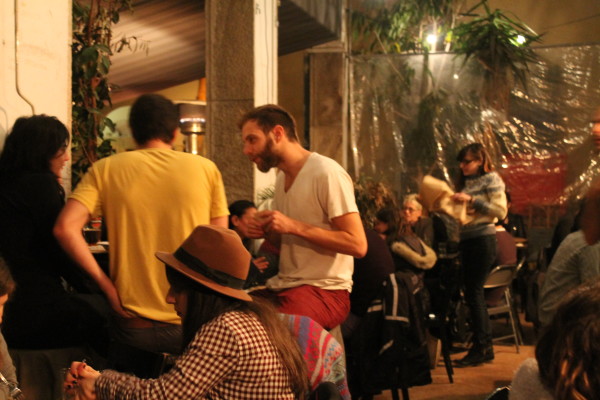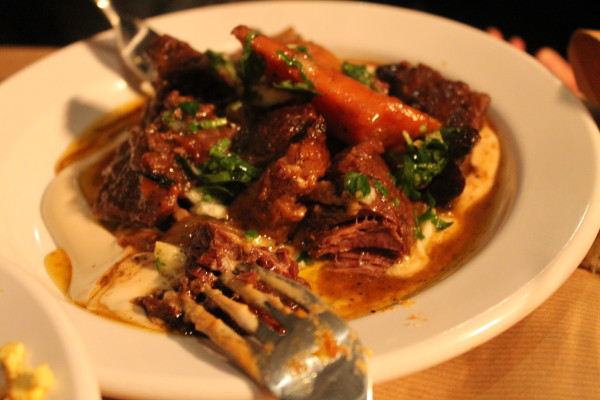 It was time to burn off all that food and alcohol! Claudia took us to a dope spot called "Jimmy Who's". That night they had a Hip Hop DJ that played all our 90's favorites, I was on cloud 9! What I loved about this place is that everyone was dancing and having a blast… Kyra was able to capture a short video of me rapping! good times.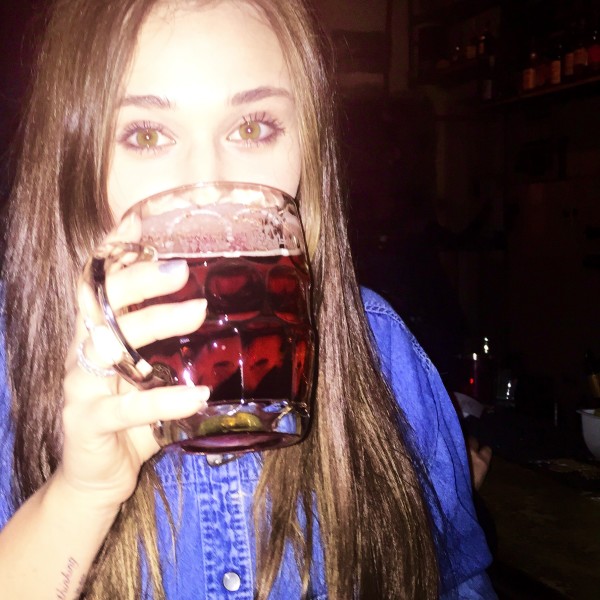 Time for bed.
Day 2
We woke up early and went straight to Shuk Hakarmel a Tel Aviv market that is open everyday of the week except Saturdays. The Shuk is my heaven on earth. This place is incredible… it has a plethora of fresh fruits, vegetables, cheeses, lotions from the dead sea and shmata (clothing, stuff)… When you walk through the market there is this amazing energy that you can only experience here.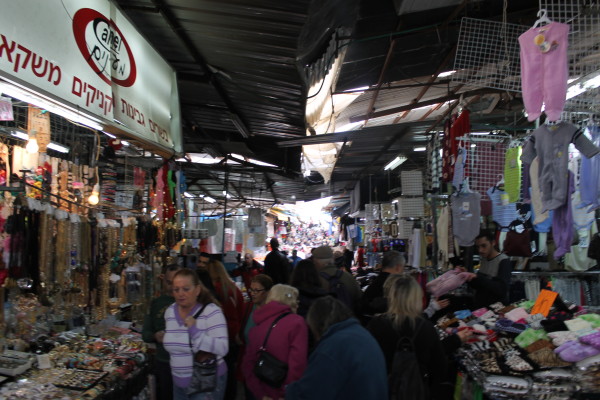 I wish you could smell this picture. Carb load time!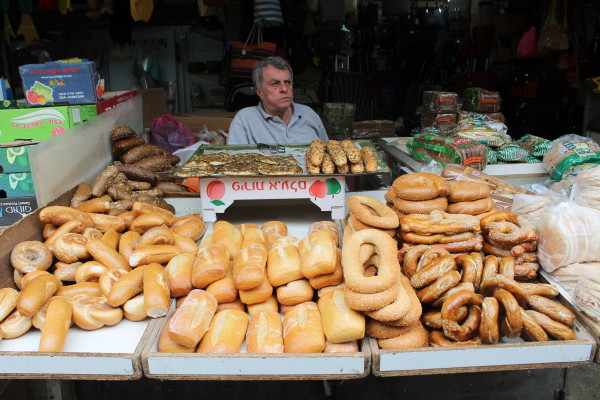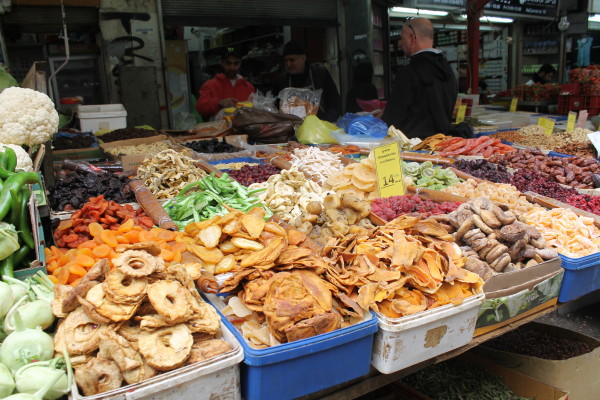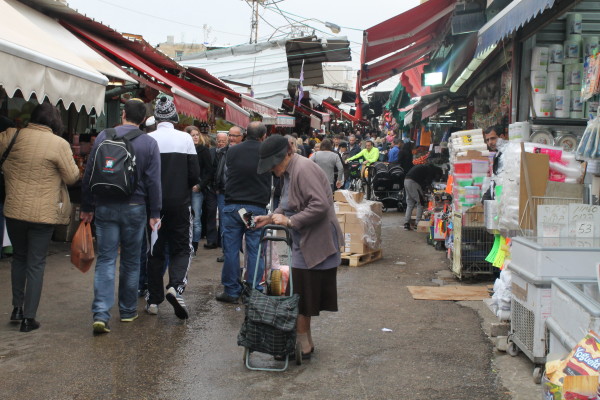 My beautiful mother!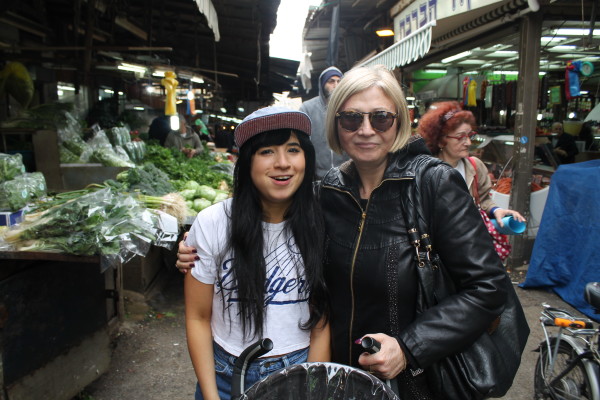 While we were browsing we came across a vendor that was selling fried morrocain donuts. I think by the look on my face you can see how amazing and delicious this was!!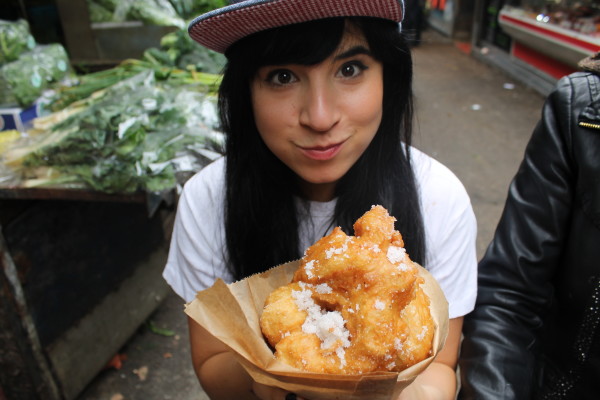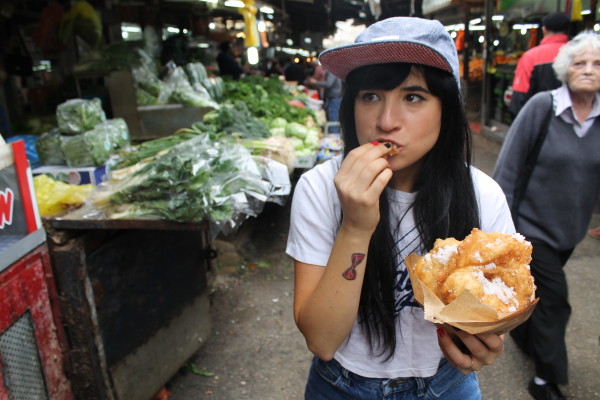 Look at those strawberries! As my dad would say "These strawberries talk to you"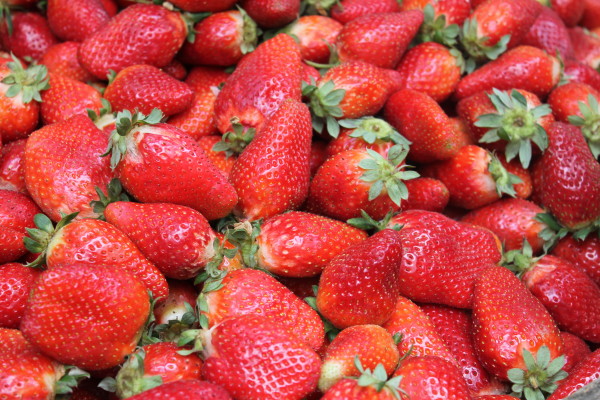 Spice up your life. FYI- It is illegal to bring back spices to the US. You've been warned.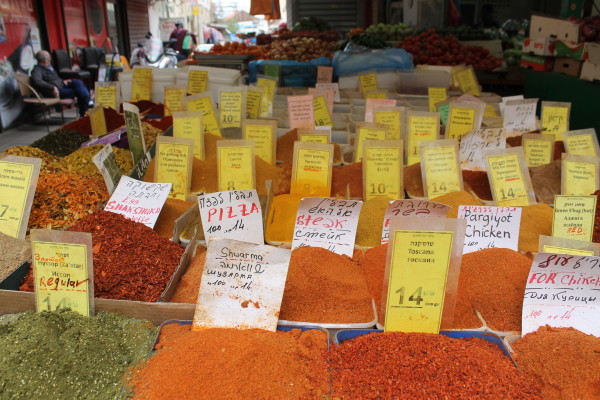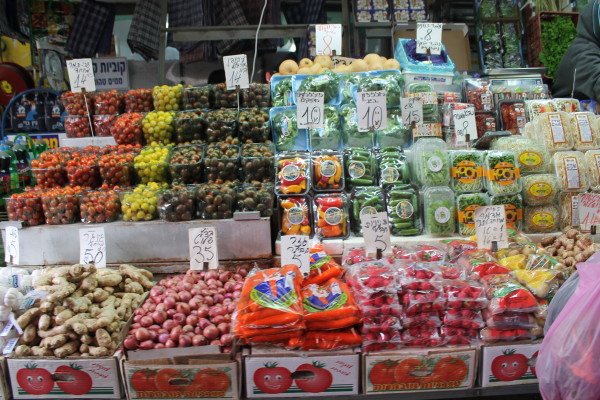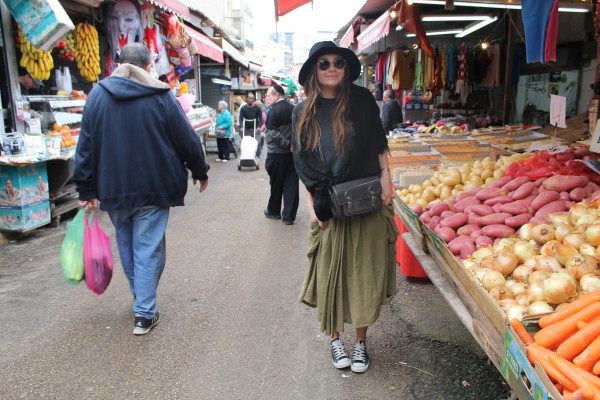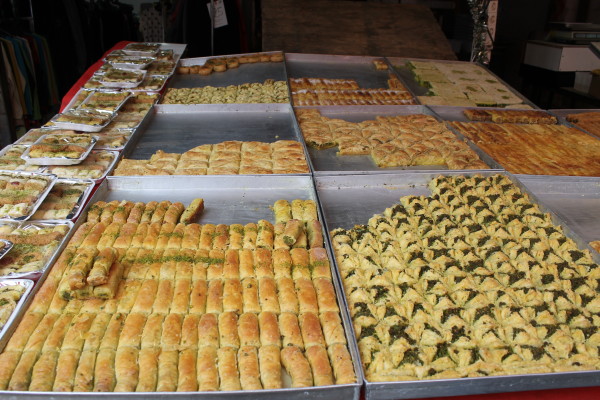 Dry skin anyone?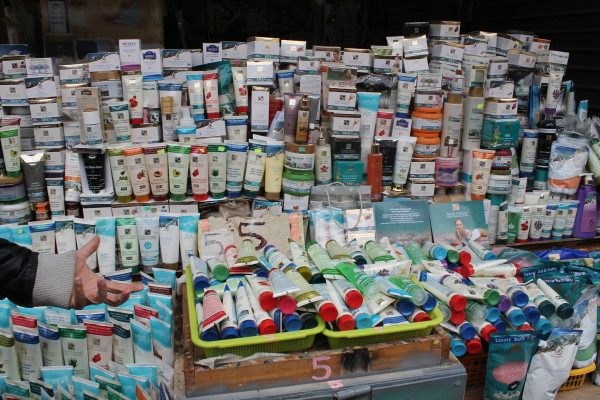 After some shopping we all were in them mood for some good old Falafel. We just stopped at the nearest place we could find, there are many famous falafel spots so if you plan on going feel free to email me and I will tell you where to go. That being said this falafel was bomb!!! Nice and crisp on the outside and warm and fluffy on the inside.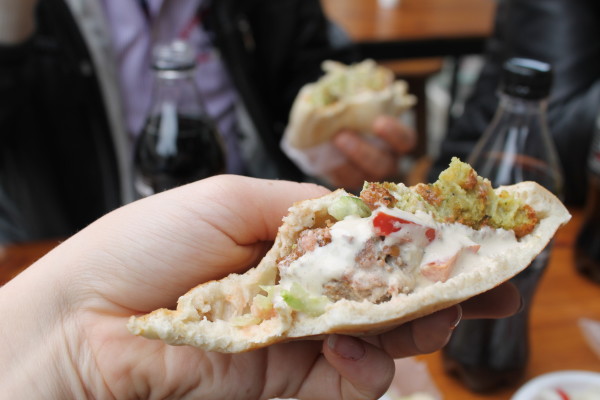 Nice and full we headed over to shopping area on Shenkin street. I love this area because the stores are owned by local designers so you are more likely to find new and interesting pieces that no one else has!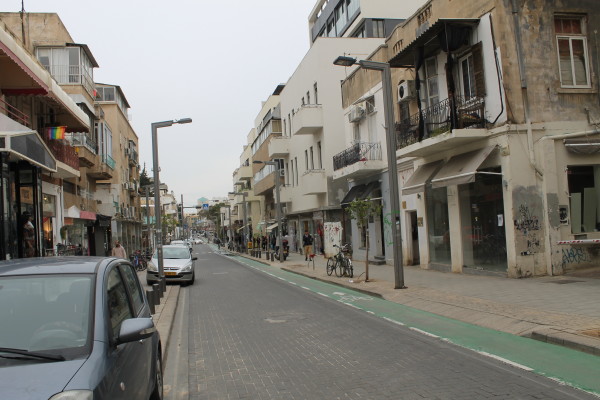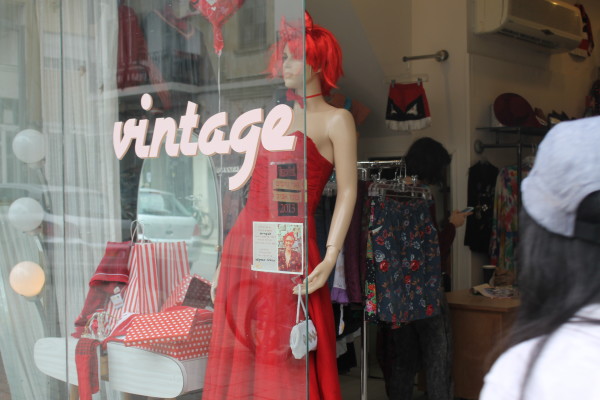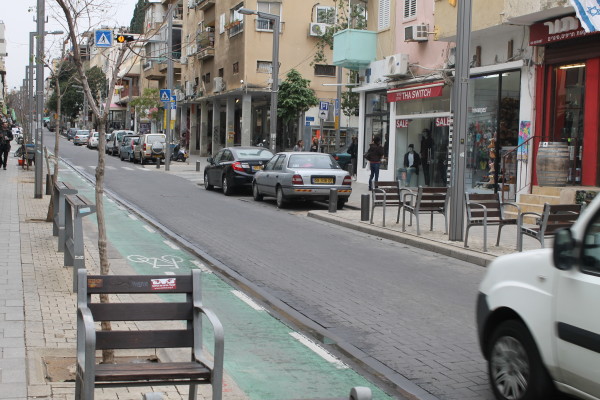 Kyra and I walked into the dopest store and basically tried everything on. This place is called "Sisters Boutique" and well you guessed right, it's owned by two sisters. They design and make all the clothes. I left there with a bag full of goodies, which calls for a photoshoot!! #staytuned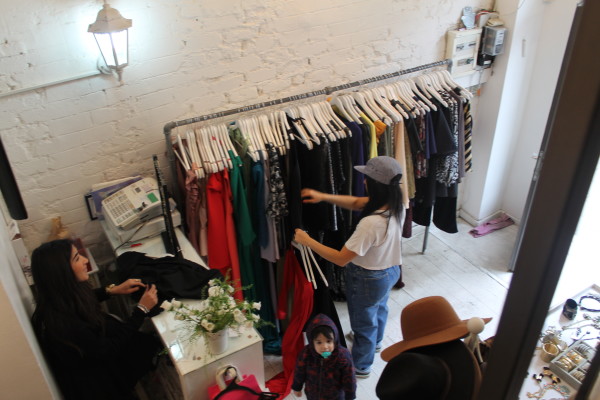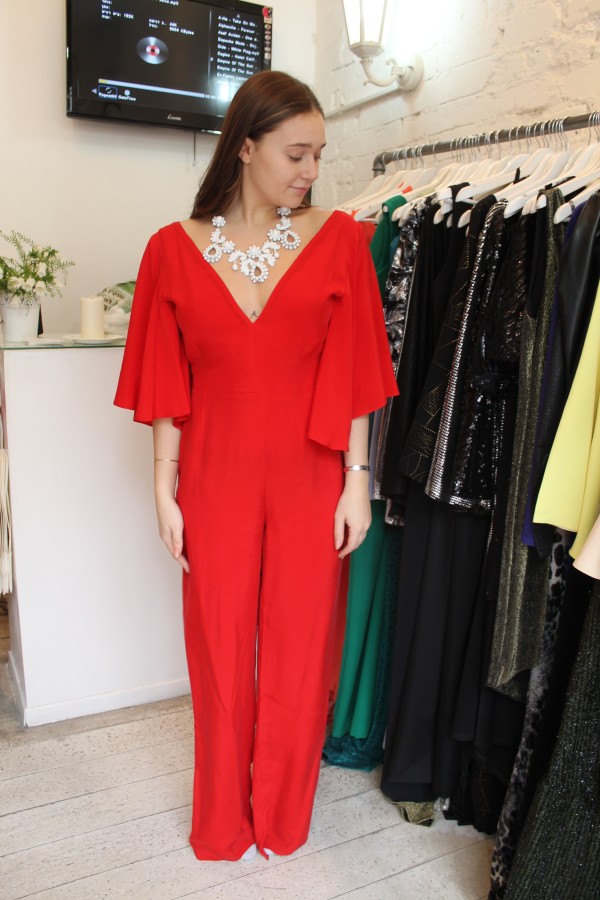 Let's take a break to look at cool pics!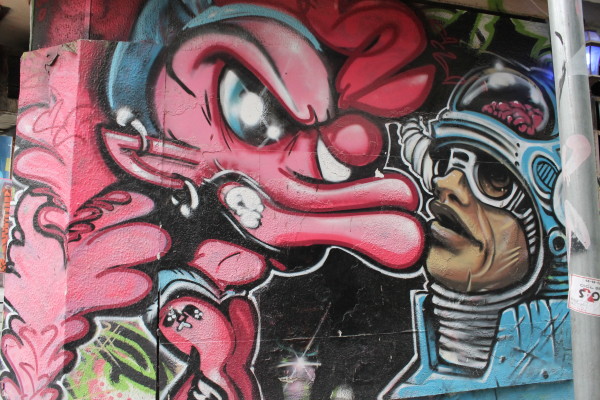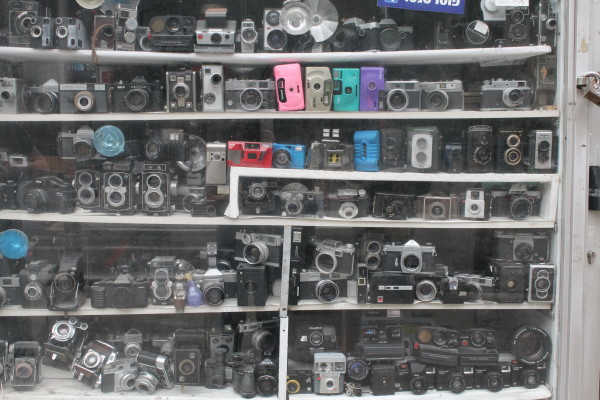 Next stop, Dizingoff center. This mall has been around ever since I can remember, and it's still the bees knees. Great shopping, food and anything you can really ask for.
And we eat again.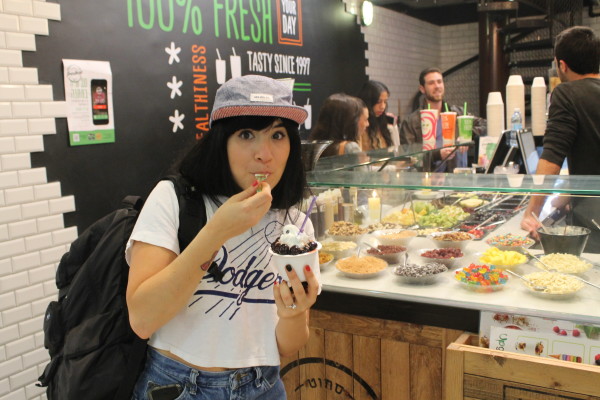 Can we take a moment to look at my cute nephew Daniel also eating Ice Cream?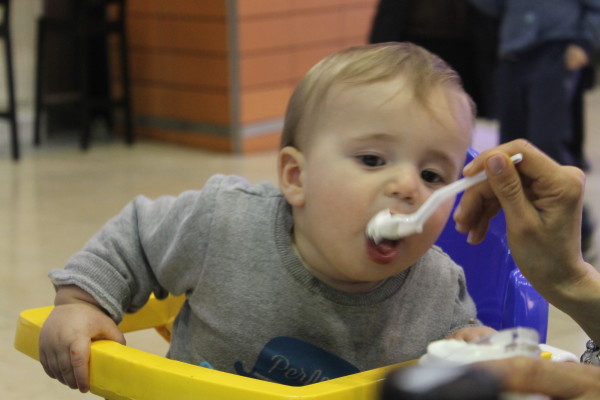 Back home. Kyra and I decided to stay in since we had a full day…. That means, LEFTOVER PARTY!! we literally took everything out of the fridge and laid it out on the table. Took some pics for instagram and dug in like it was our last meal.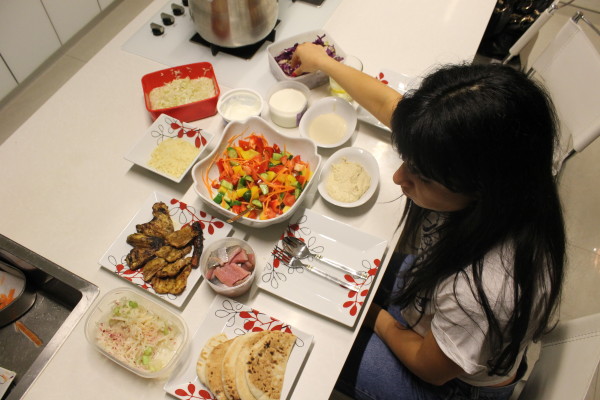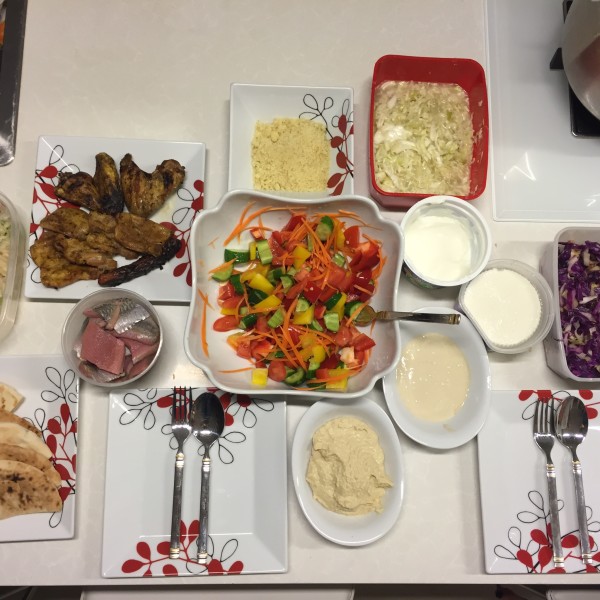 Kyra eating a tub of hummus!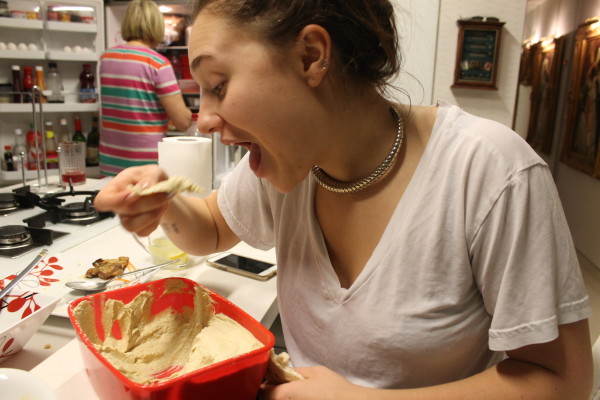 We ate so much, my parents, who are normally food pushers seemed overly concerned with how much we consumed! #fatties
Day 3 Jerusalem
When going to Israel, especially for the first time, you must visit Jerusalem. It is the Holy City after all. We only spent a day here but I recommend going for a few days. There is just so much to see and one day is not enough.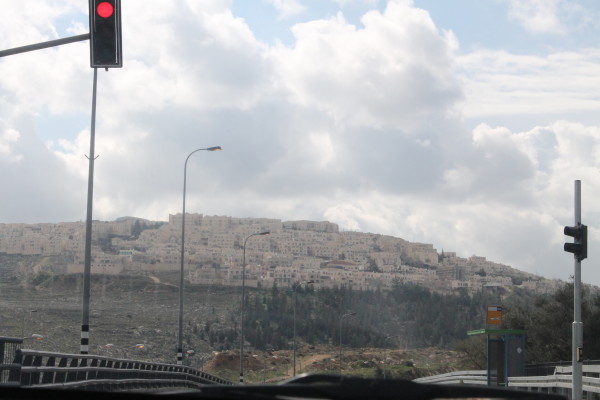 Breakfast first! Burekas galore.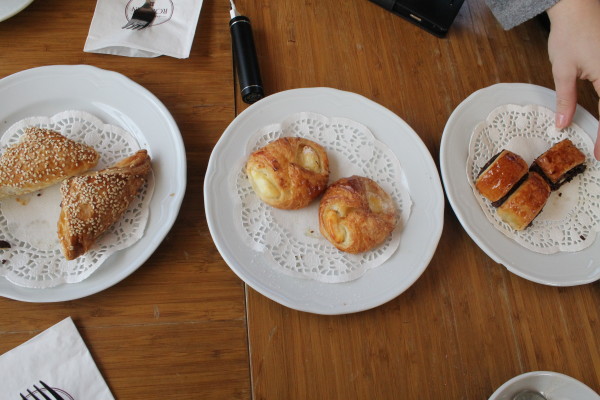 We started out in the old city market. It is such a magical place with so much history. I remember a few years ago when I went, there were so many people you could barely walk through the market. This time it was fairly empty…. we asked one of the vendors and he said that people are scared, that tourists don't come anymore. That made me really sad. This brings me back to what people ask me when they hear I am going for a visit "Are you scared to go?". Yes there are issues in Israel, we all know this, but drama aside it's a beautiful country, with so much culture. You are more likely to get hit by a car in here in the city then you are to be caught in a an uncomfortable situation in Israel.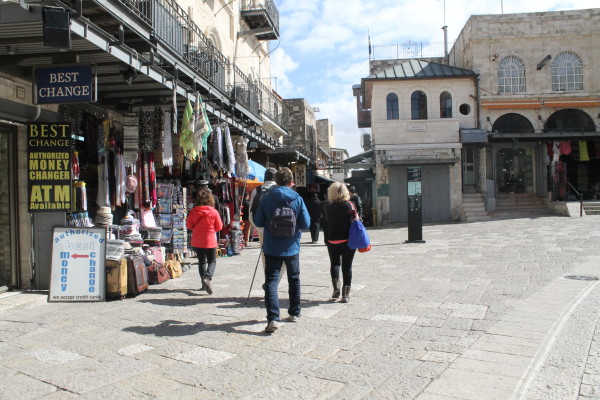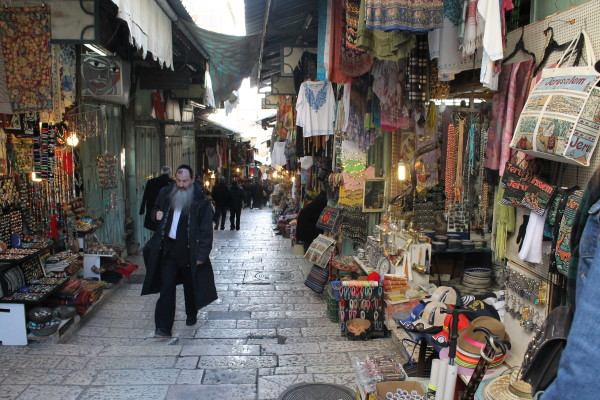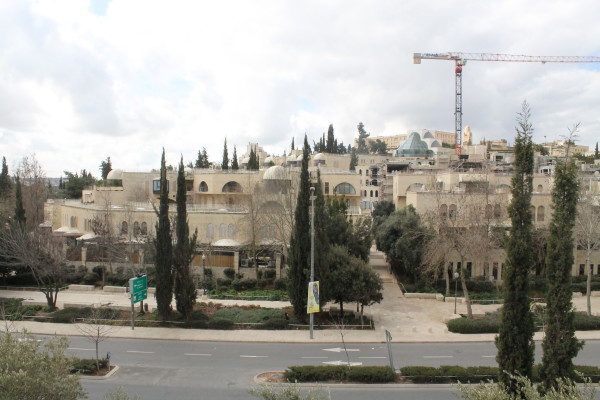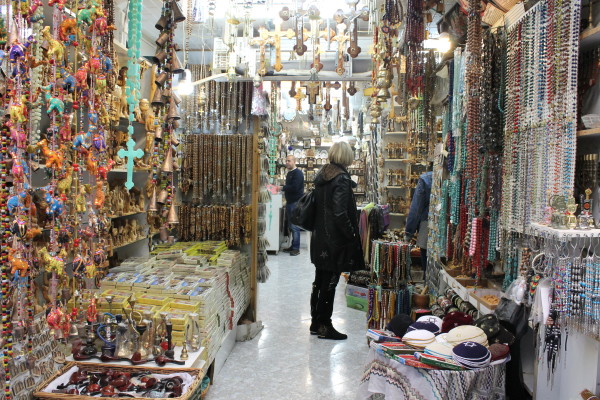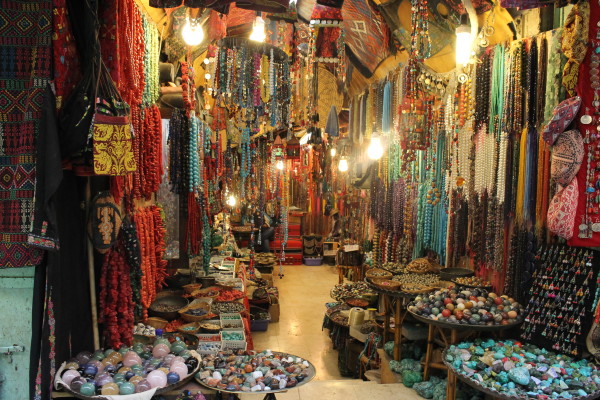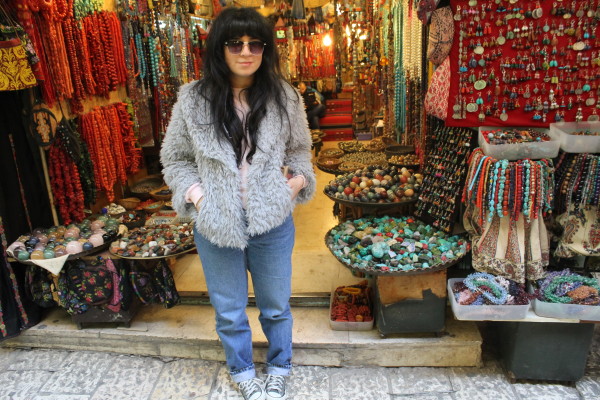 Next stop was The Church of the Holy Sepulchre, which is where they say Jesus was buried. We went to check it out for my girl Kyra and I was really happy we went  because the architecture was absolutely breathtaking!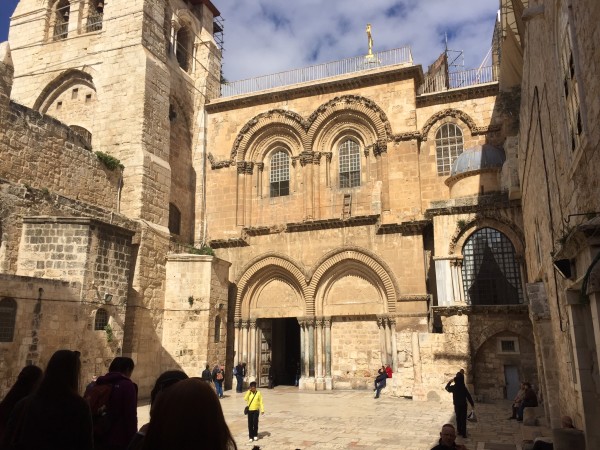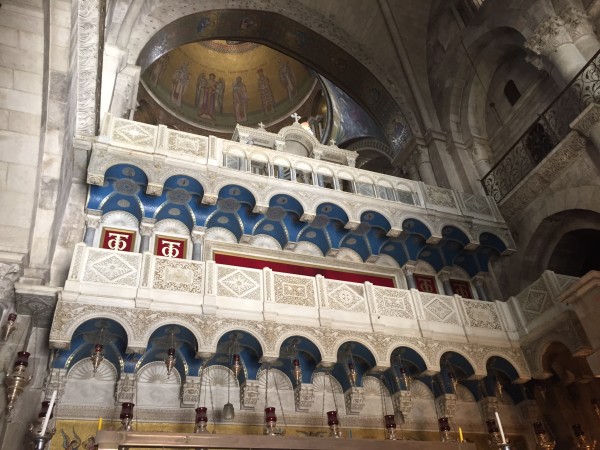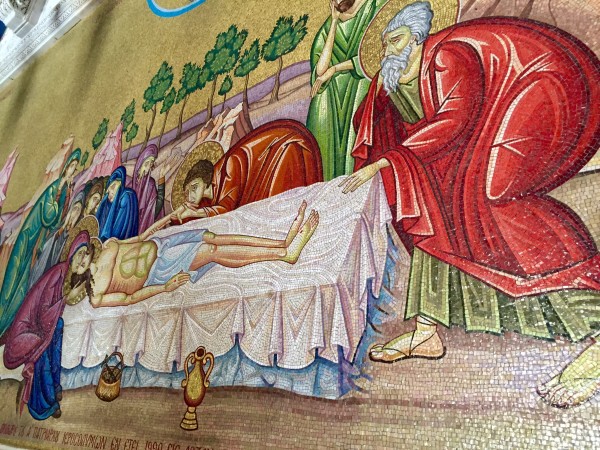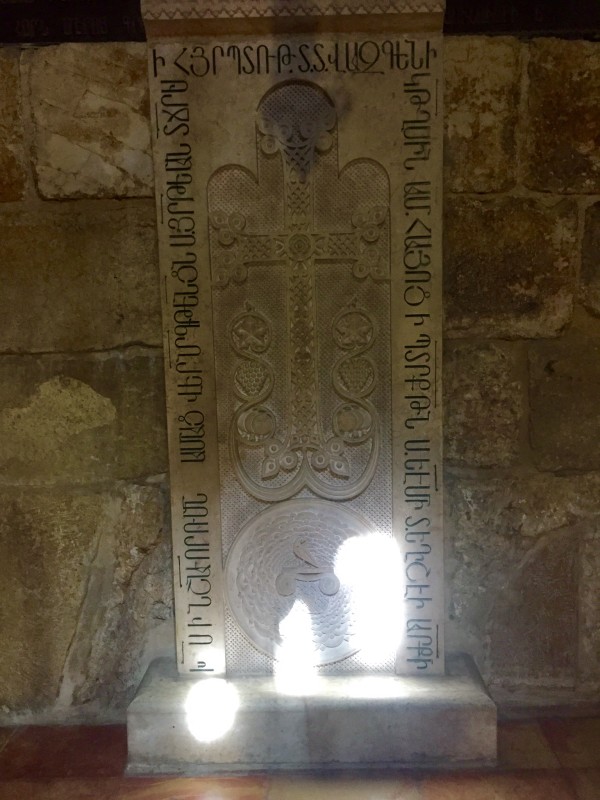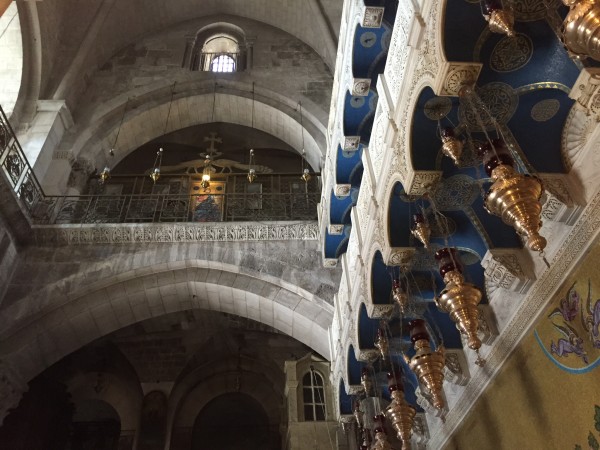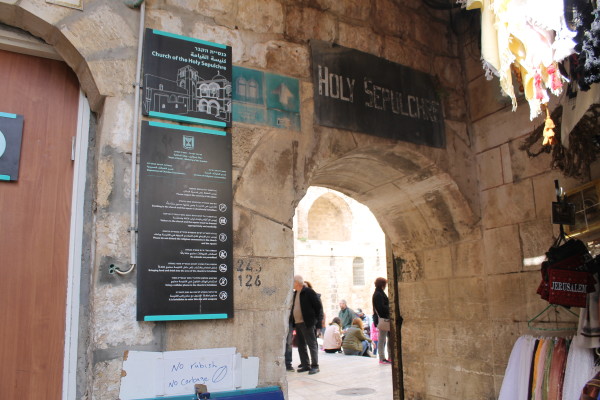 Time for some Jewish love. We headed over to the Western Wall; if you don't know the significance of this wall you are living under a rock (no pun intended) read about it here. It is a custom to write a wish or prayer and stick it in the wall which Kyra and I both did.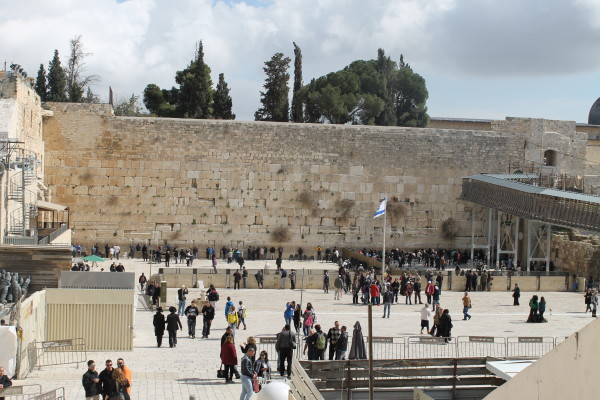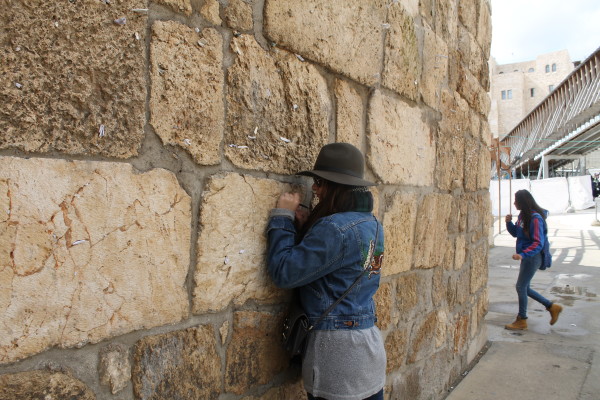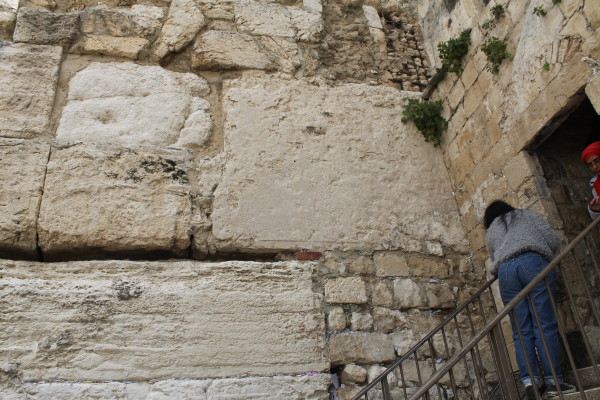 Did you guys notice that I wrote a whole paragraph and there was no mention of food?! Before heading for lunch we walked around the local food market. Speaking of which, I think Israel is a photographers dream. There is so much to photograph; people, food, street art….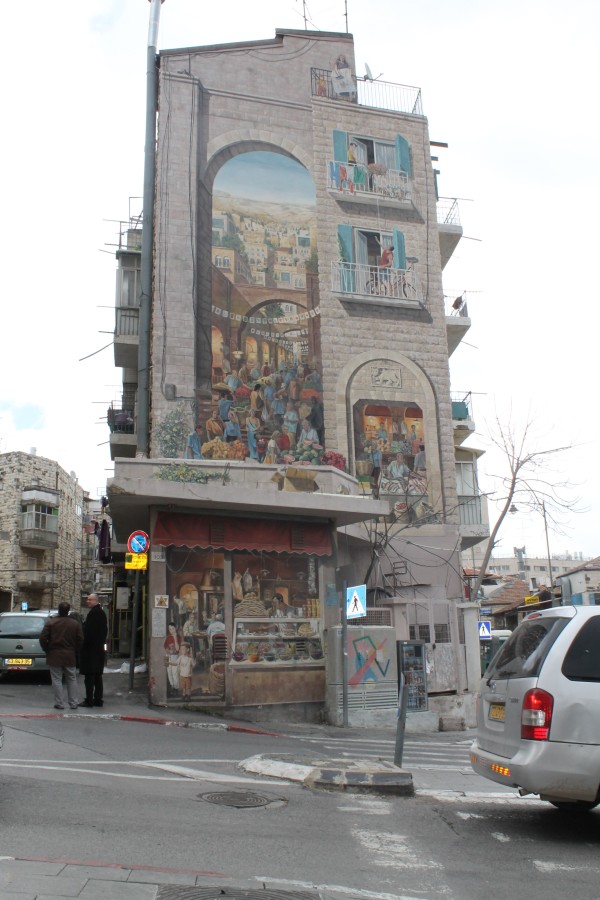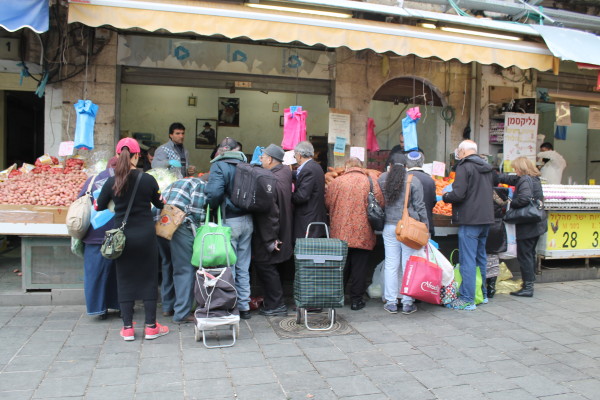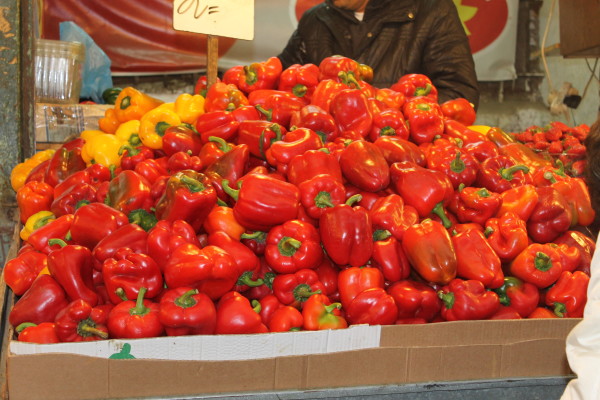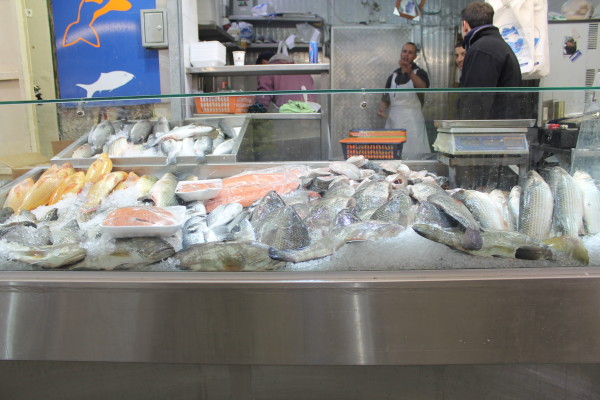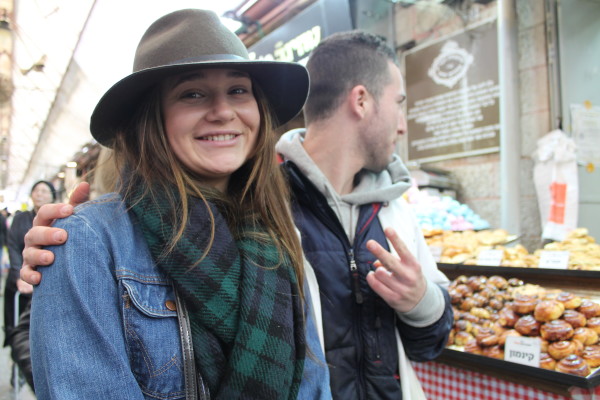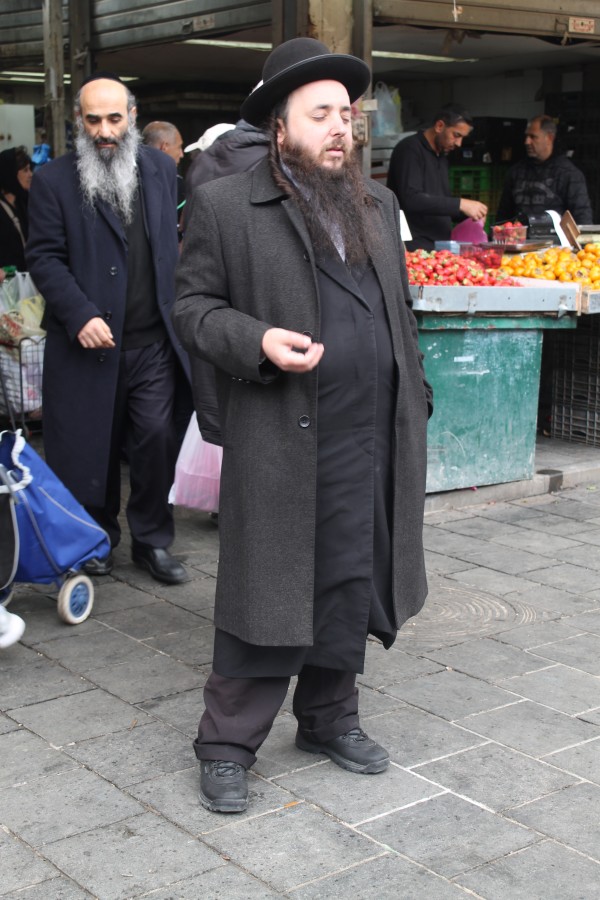 Lunch time! We met with my cousin Mayrav, who is a genius and studying at the University of Jerusalem for lunch. EATS EATS EATS!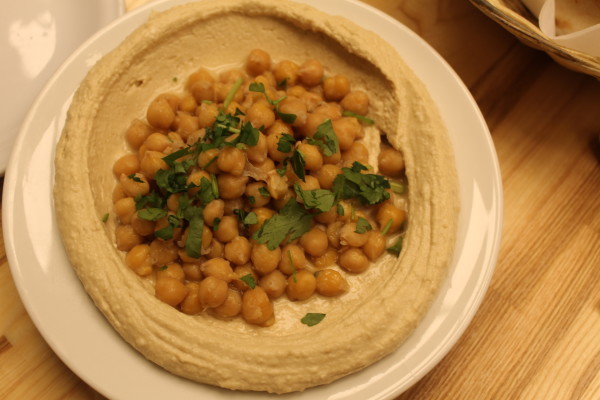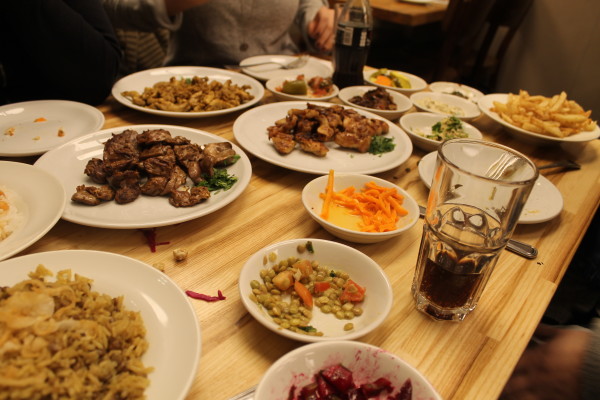 After lunch, we decided to go to the Holocaust Museum, Yad Vashem. I've actually never been there before and was a little apprehensive in going… I am extremely emotional when it comes to this subject since my grandfather and my grandmother were both survivors. My grandfather lost all his family members so this subject really hits home for me. The decision to go to this museum was last-minute but I am glad we went.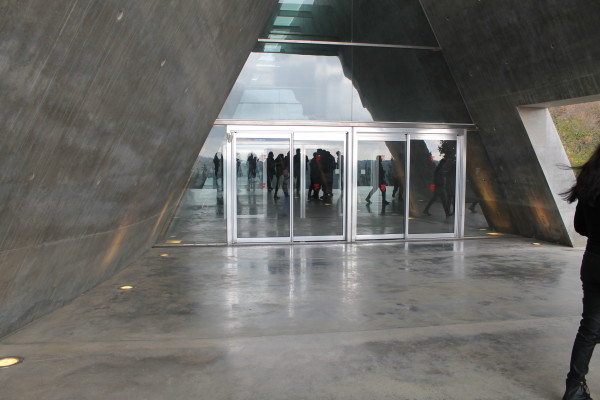 Unfortunately I was not allowed to take any pictures inside the museum but there was this one picture, when I looked at it, I completely broke down in tears… A mother, carrying her child while a gun pointing at her. As a mom, seeing that, it really hit home… Also seeing the interviews with the different survivors, and hearing their stories of love and courage was really incredible and touching.  It was an experience I will never forget.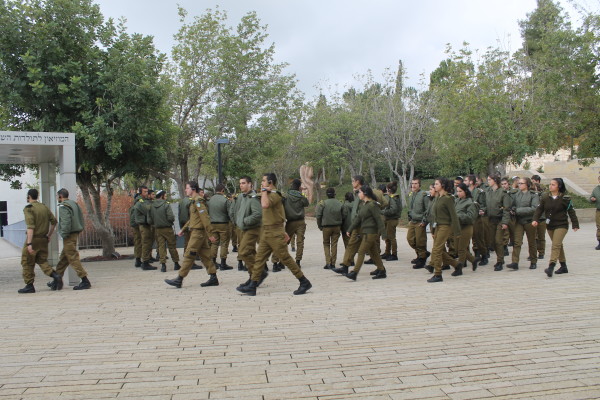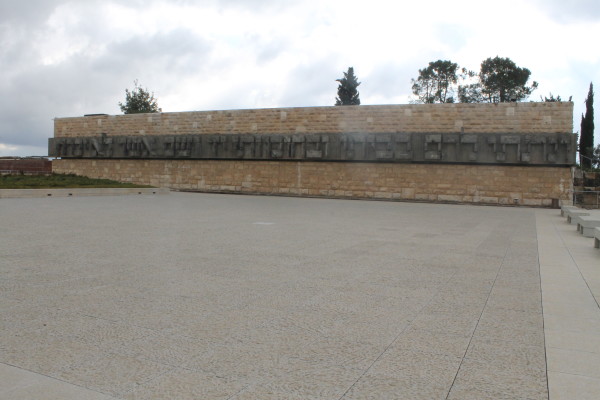 Time to go back to Tel Aviv. Goodbye Jerusalem!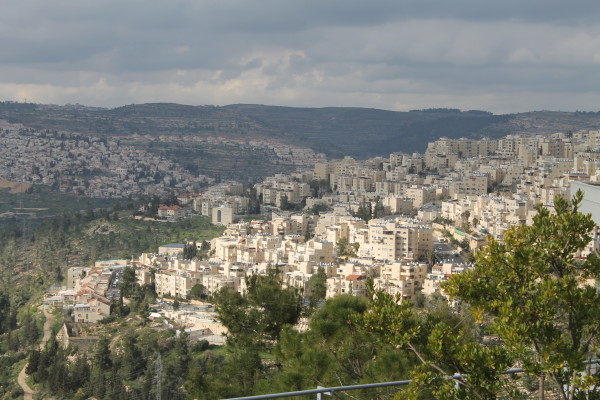 After an intense day in Jerusalem, Kyra and I needed to let our hair down and go out for some much-needed alcoholic beverages! It's Tuesday after all! First stop was  "Kuli Alma". This place is DOPE!!! It's part bar, part club. You can hang with a group of friends and drink or you can dance it up on the dance floor. I also loved the Street Art in this place.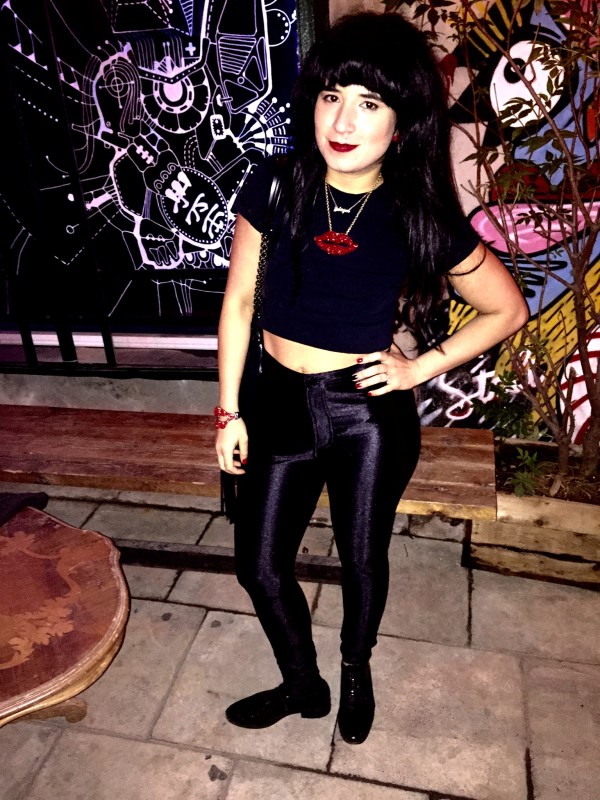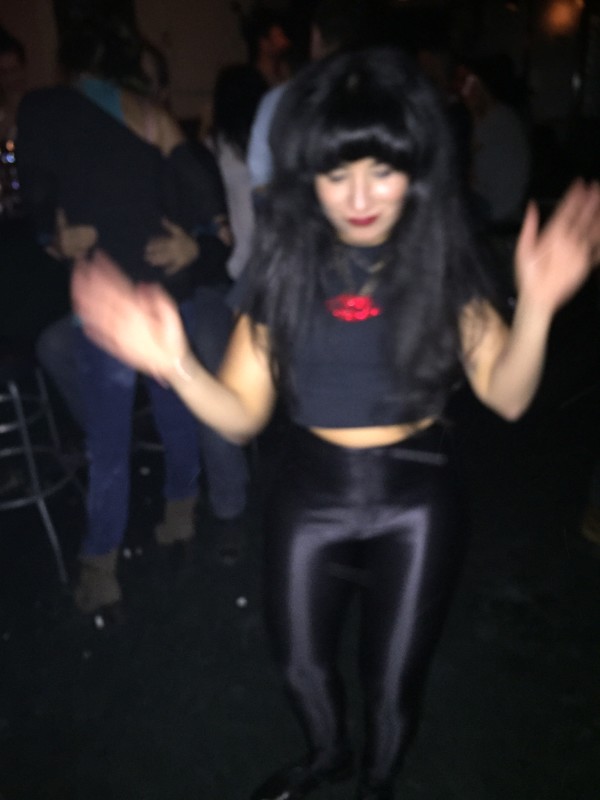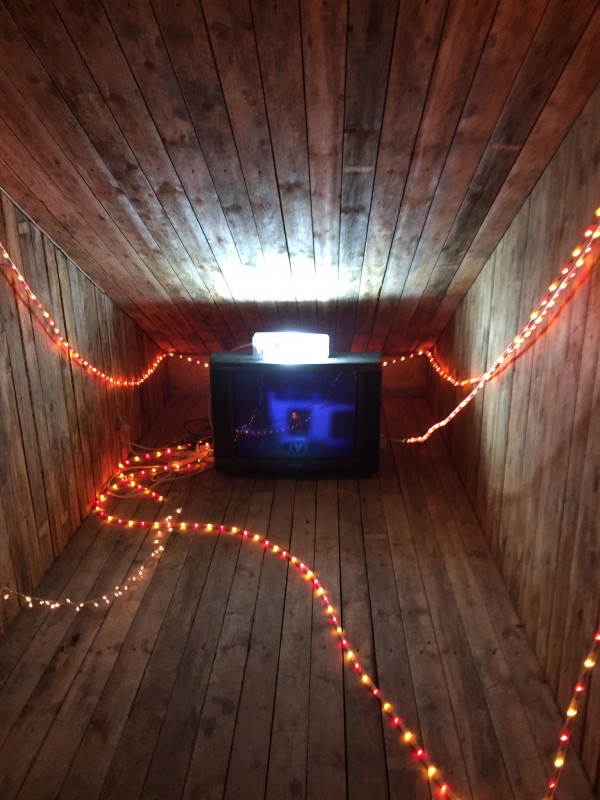 Day 4
We woke up early and went for a long bike ride along the beach. Important to note that Tel Aviv is very bike friendly. There are designated bike lanes everywhere, and city bikes you can rent. The weather in Israel is always amazing so biking is a great way to get around. We started along "Park Hayarkon" and made our way along the boardwalk on the beach. When we were there, it wasn't quite beach weather, but in the summer the beaches are amazing, and packed with people. The best is grabbing a beer on one of the waterfront restaurants while your feet touch the sand. #perfection. Who is coming in the summer?!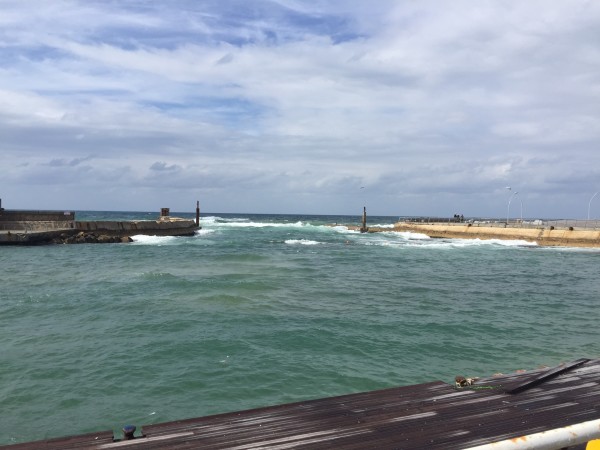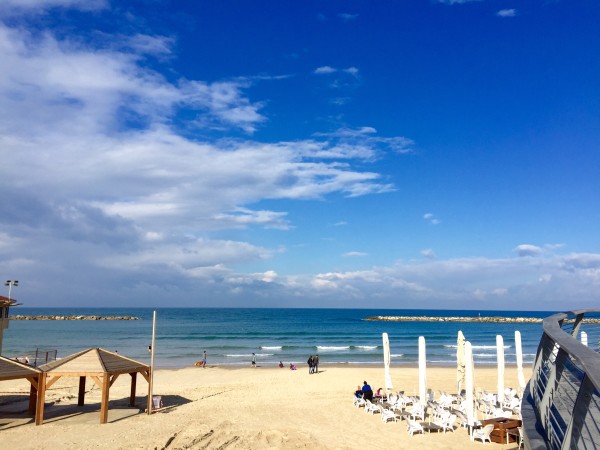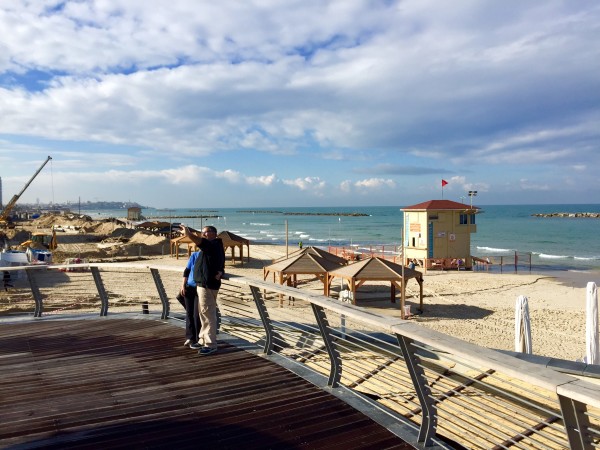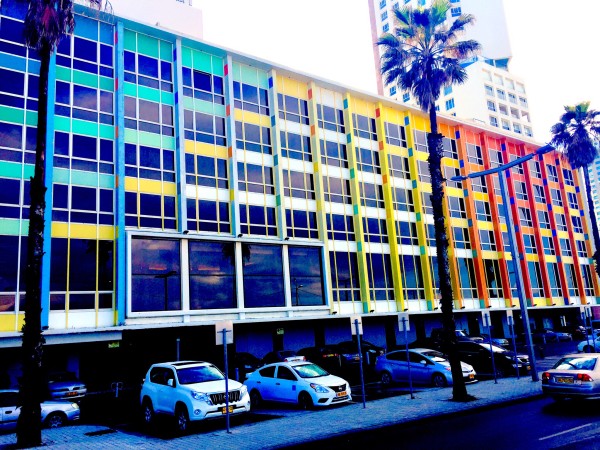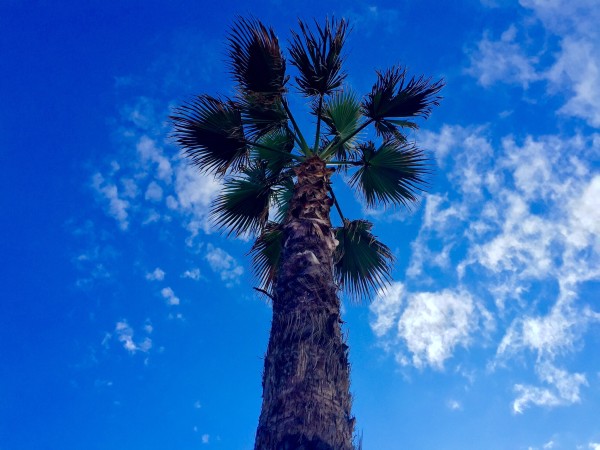 THEY HAVE FREE OUTDOOR GYMS ON THE BEACH!!!!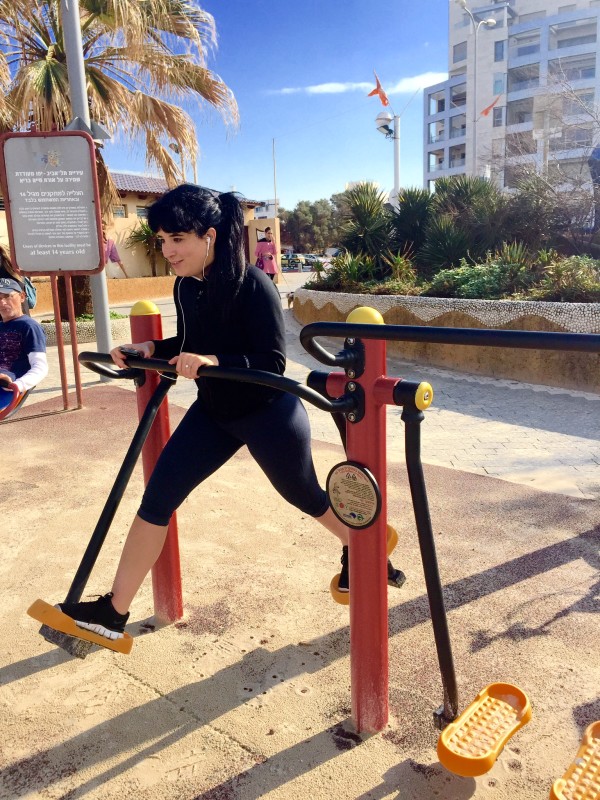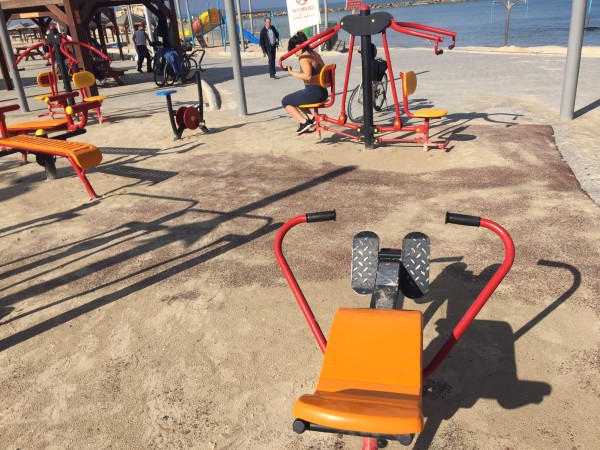 We had a great workout and now it was time to eat! (big surprise). The Israeli Breakfast is the most delicious and well rounded meal you can get. Most coffee shops sell the breakfast all day long. We went across the street from where my parents live to "Silia and Reviva" this place is a local hot spot. Delicious!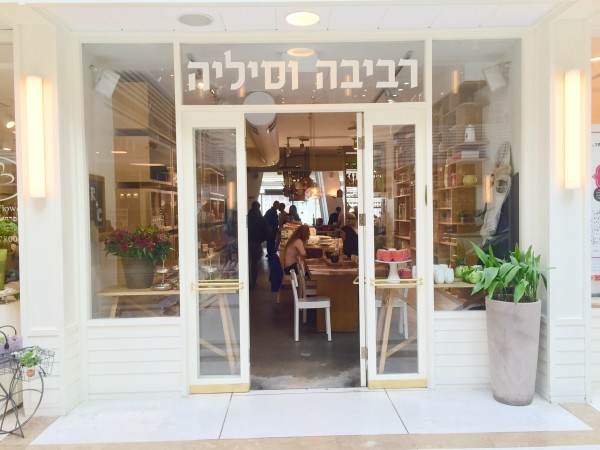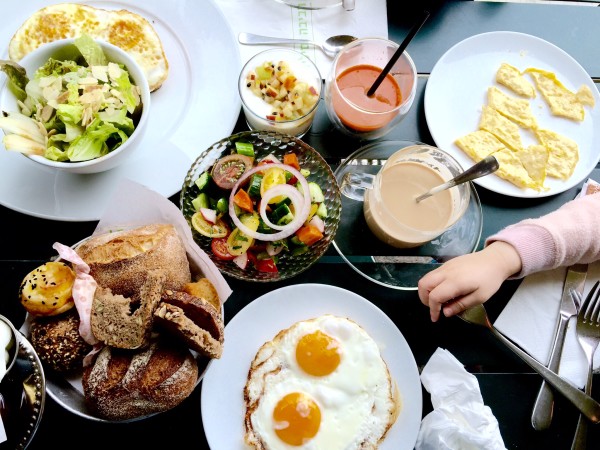 We walked around town and then spent some quality time with the family…. and then. We went shopping for yogurt. THE DAIRY IN ISRAEL IS OUT OF CONTROL. It is delicious, I have plans to smuggle this into the Unites States. If you go to Israel, do yourself a favor and buy every type of yogurt, milk, cheese, cottage cheese, cheese spread there is… and then thank me.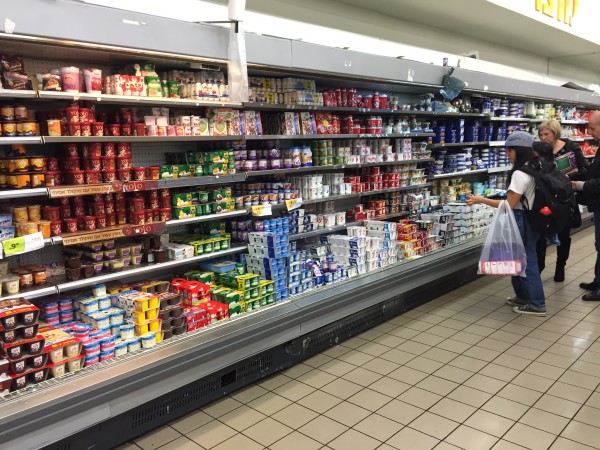 That evening we went to eat at "Tailor Made" a great place with amazing cocktails and food. We ordered a drink for two and some snacks to share at the bar.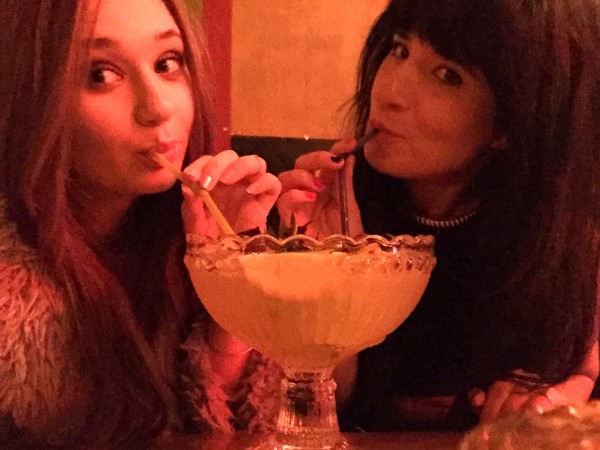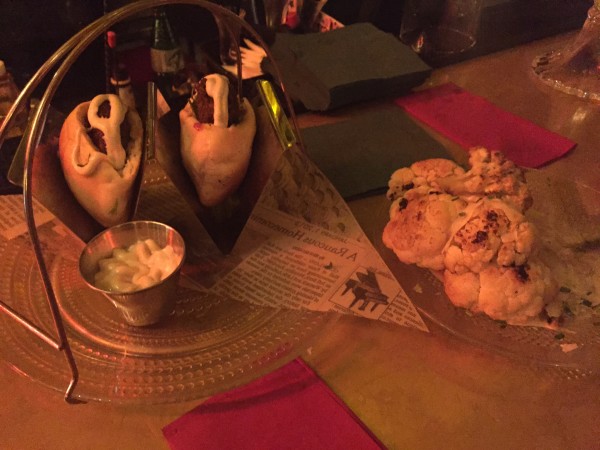 My look of the night!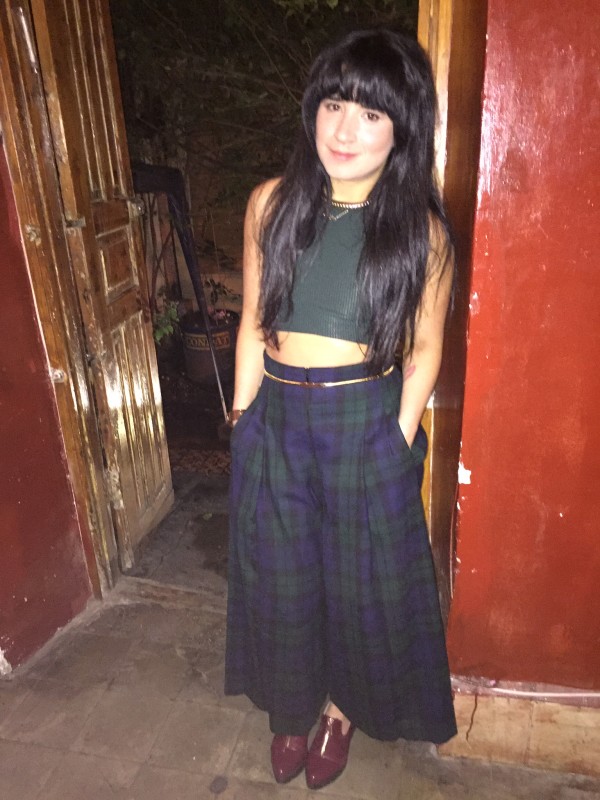 After we ate we went to "Solo Club" a nightclub I would normally  never go to… it's kind of like a club in the meatpacking district, strobe lights and interesting people. We were there for 10 minutes, twerked and headed home.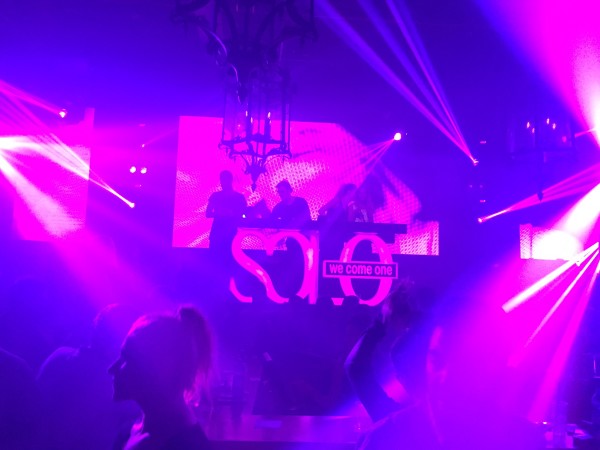 Kyra's Last Day
Unfortunately, Kyra had to head home a few days earlier than us so for her last day we tried to pack in as much as possible. We first went to eat Bureka at one of the oldest places around in North Tel Aviv. We always go here when we are in town, it is a no frills spot but the cheese and spinach bureka is life.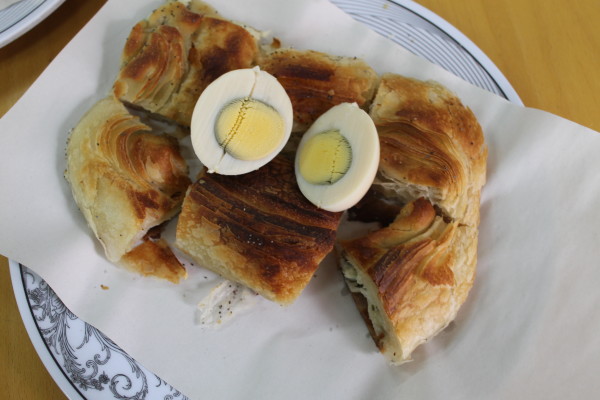 We planned to walk around Jaffa the whole day but it started raining so we did a car tour. I really wish I could've shown Kyra around Jaffa but it wasn't in the cards. If you do get to visit Israel, you must go to Jaffa!!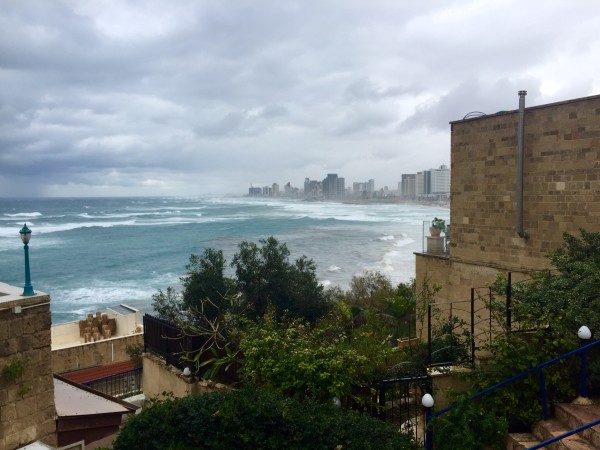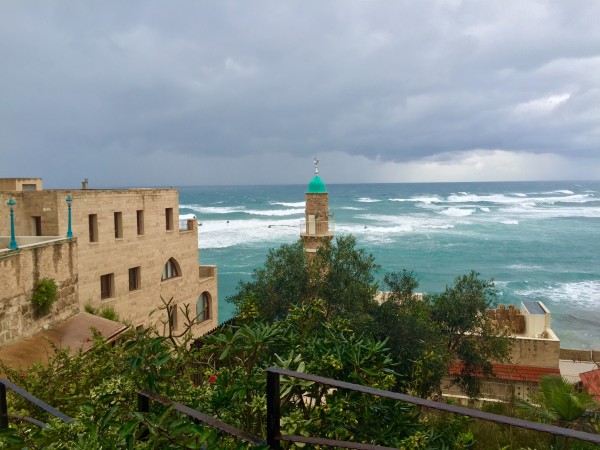 After lunch we went to visit my old friend Yarin who also happens to own an adorable boutique called "Yarins Boutique". We tried a few things on and I ended up leaving with the most adorable outfit.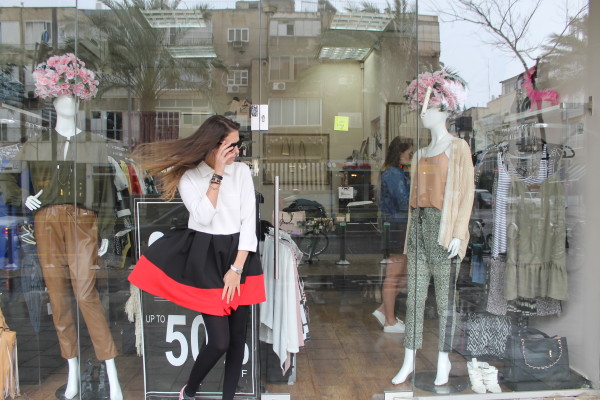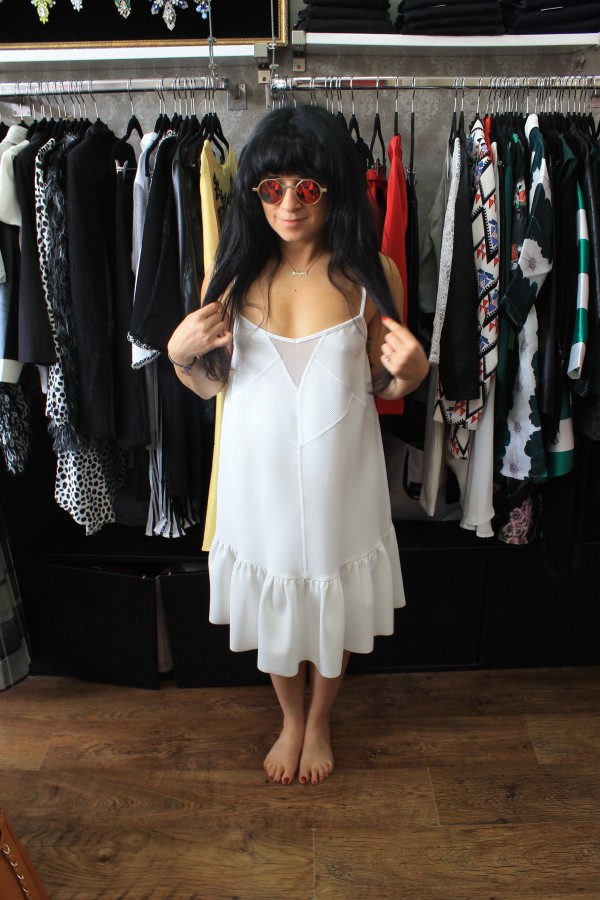 On Kyra's last night, we decided to keep things low-key and ended up going to Max Brenner a restaurant that specializes in chocolate (we have one in Union Square). We ordered a lot of stuff and it was amazing, and I felt really sick after, but it was worth it.
Can I mention something interesting, after all the food we consumed, we ended up coming back home a few lbs lighter. I have no clue how that happened!  When I am back home I basically eat Kale all day. Go to Israel, stuff your face and come home skinny.
Kyra selfie time!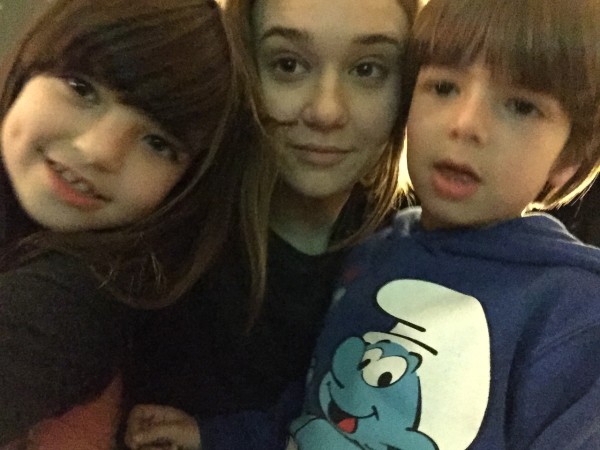 YOLO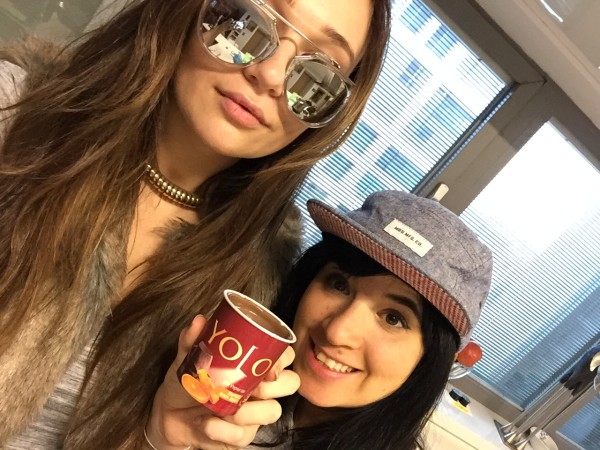 Last Day
The day before we left was a Saturday so we drove down to Yaffo and met with the whole clan at an amazing restaurant. We had a feast like no other!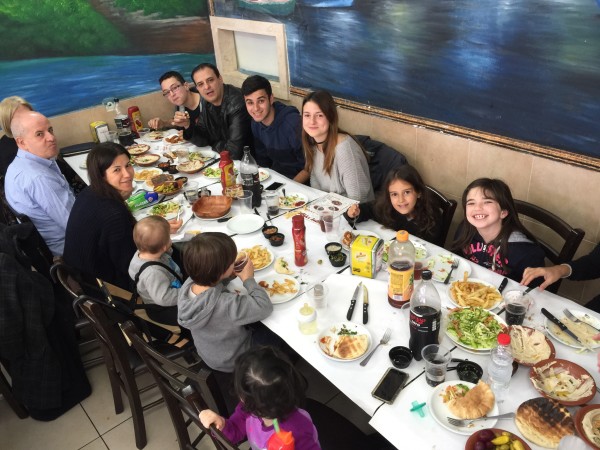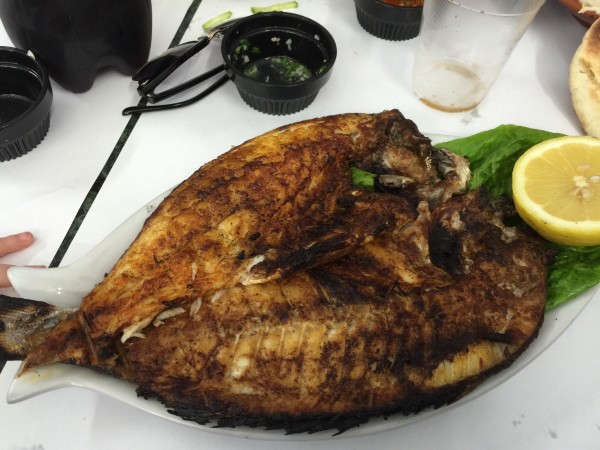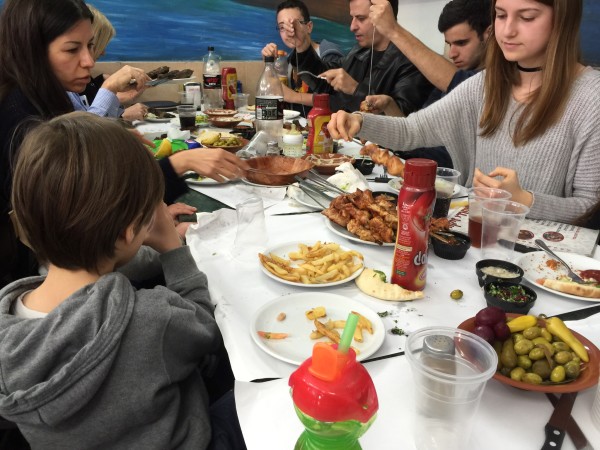 I love eating with my family, we all just go at the food like we've never seen it! Good times.
After lunch we went for a little drive on the beach and my dad became my fashion photographer. He was so into it, telling me to go to different places and pose. While I was overlooking the beach, I closed my eyes and lived in the moment. I had such a wonderful trip and was so grateful I was able to spend time with my family and friends.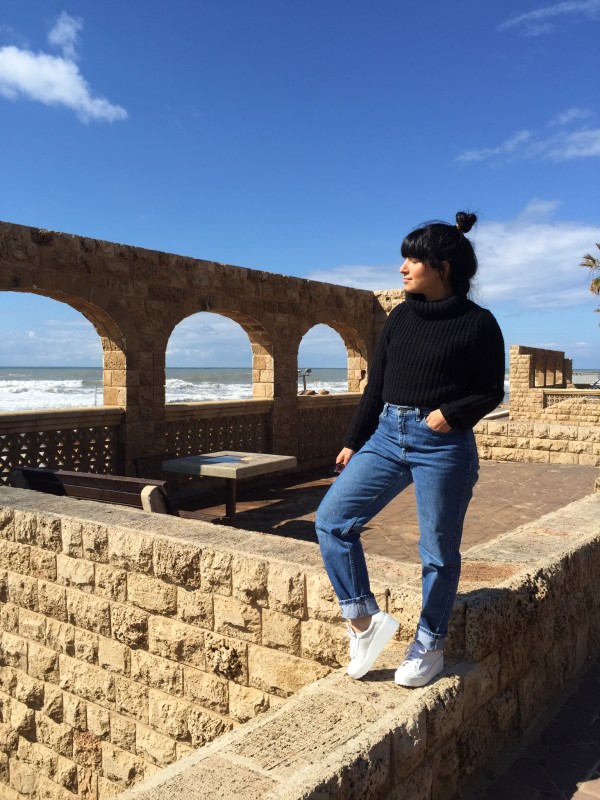 There is so much more to see in Israel, if any of you reading, is interested in going feel free to reach out to me if you need any suggestions or resources. I would be more than happy!  chicpealife@gmail.com
Shalom!