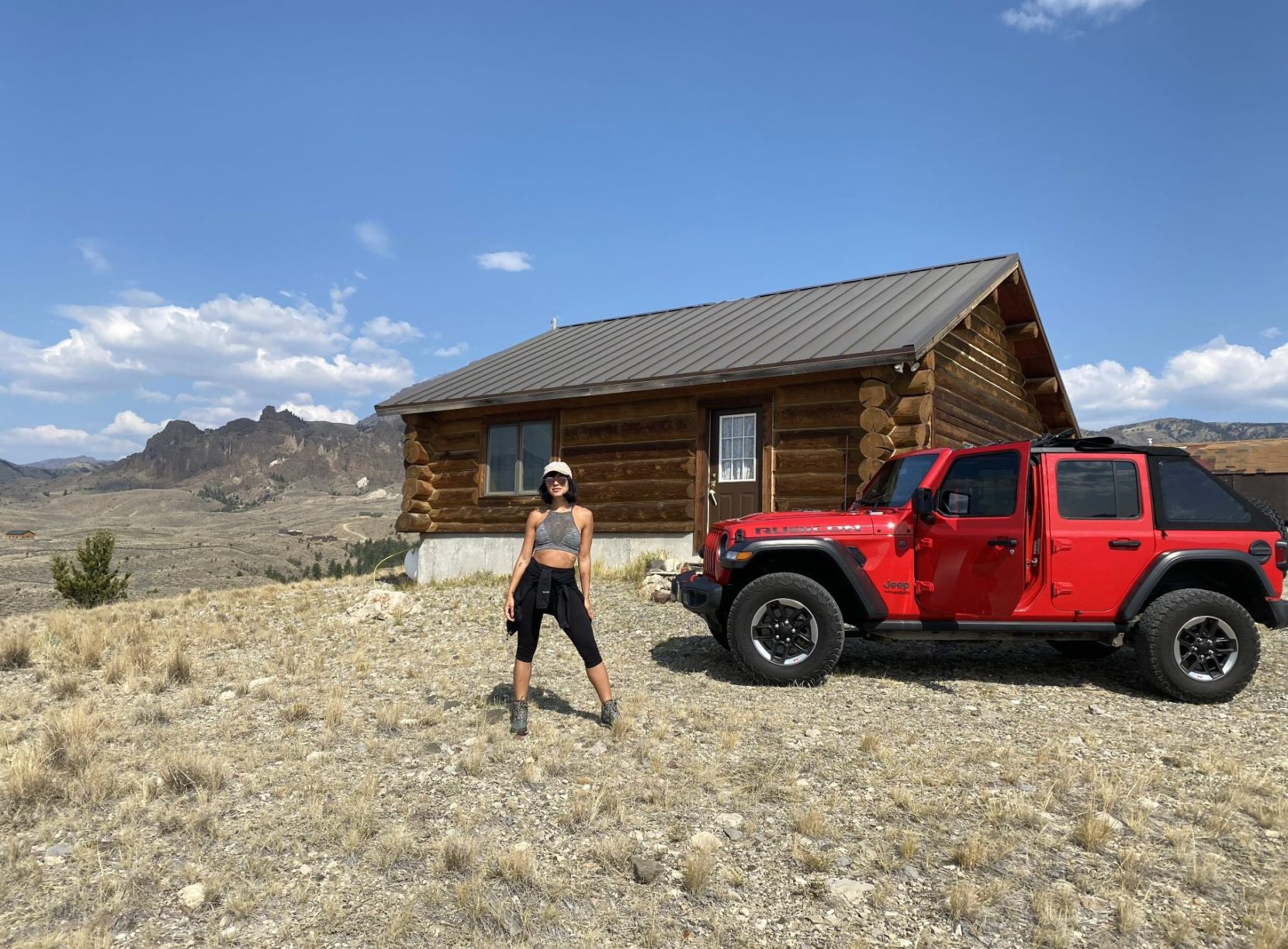 2 months ago, I was on the brink of a mini-mental breakdown; after months of lockdown and dedicating my life to local COVID reporting, The JC Relief Squad,  Social Justice efforts, home-schooling my kid, staying healthy and sane, I came to a point where I felt like if I didn't get out of here I would lose my mind. But COVID is still here, and travel is frowned upon. I decided to be smart and look at all the options. Where could I go that's not on the "hot spot" list, where could I go and be socially distant, where could I go and be in nature away from all the noise.
Also, where is Kanye West?
Wyoming.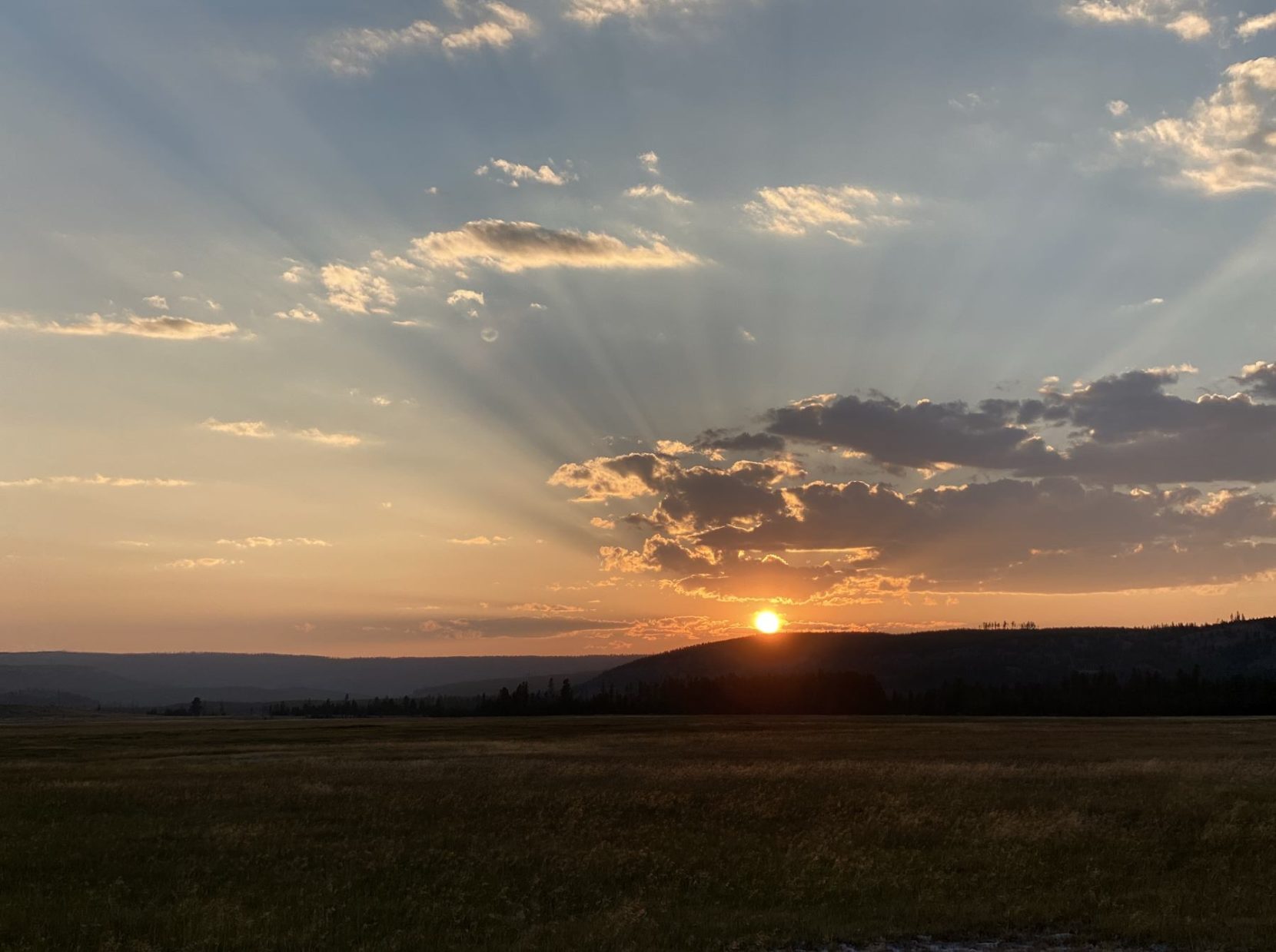 To be honest, it was never really on my radar up until a few months ago, seeing so many beautiful images on the internet of the vast and gorgeous landscape, I found myself dreaming about being there.
Growing up in Canada I love being in the Wilderness, hiking, seeing animals, rivers and just peace and quiet. Before booking the trip I did my due diligence and spoke to multiple flight attendants to ask them if it was safe to fly. They all said that as long as I wore a mask, washed my hands, and disinfected my surroundings that it would be no different than going into a store or a restaurant. I took the risk. Yes, I felt guilty for acting selfishly and potentially risking myself and others. I took a COVID test right before my trip and upon my return for that extra peace of mind.
Alright, so let's talk about the trip!
From vast rolling fields, to rugged mountains and grazing bison, Wyoming is a gorgeous natural escape. There are endless things to see and do in this cowboy's paradise, from hiking in Grand Teton National Park to skiing in Jackson Hole. If you're considering a trip out West, Wyoming should definitely make it into your itinerary! This guide to Wyoming will cover the basics to make planning your trip a breeze.
Top Things to Do in Wyoming  
Yellowstone National Park: No trip to Wyoming would be complete without at least a short visit to Yellowstone, the world's first national park! Packed with unique geographical elements like geysers and springs, including iconic Old Faithful Geyser and the colorful Grand Prismatic Spring, a visit to Yellowstone will undoubtedly be a highlight of your trip. 
Grand Teton National Park: A gorgeous and rugged natural area characterized by breathtaking mountainous landscapes, the Grand Tetons are what you're probably thinking of when you envision "Wyoming". A haven for wildlife, you'll have plenty of opportunities for fishing, swimming, hiking, camping, boating, and wildlife viewing here. Carve out a couple of days in your itinerary to explore this picturesque national park located just south of Yellowstone.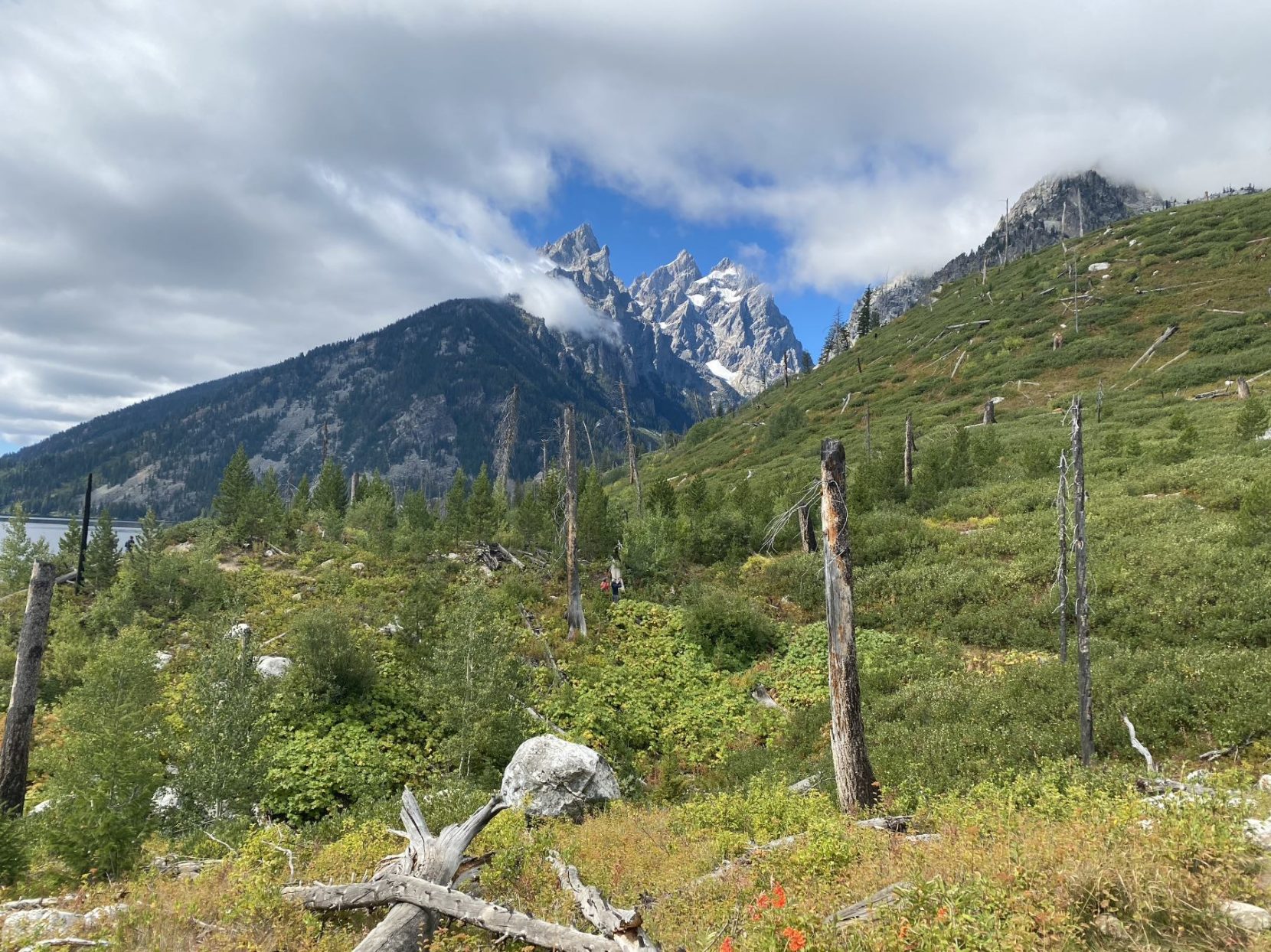 Wind River Indian Reservation: Part of what makes Wyoming unique is its rich history. Head over to the Wind River Indian Reservation to experience a bit of Native American culture and learn about the people who originally inhabited this land. Visit the Eastern Shoshone Tribal Cultural Center for a dose of history and the Gallery of the Wind & Museum for a collection of Native American artifacts from the region. 
Jackson Hole: Renowned for its ski resorts, the Jackson Hole valley is characterized by picturesque landscapes and the charming town of Jackson. Check out the town, stop into the cute restaurants and shops, and don't forget to hit up the National Museum of Wildlife Art as well!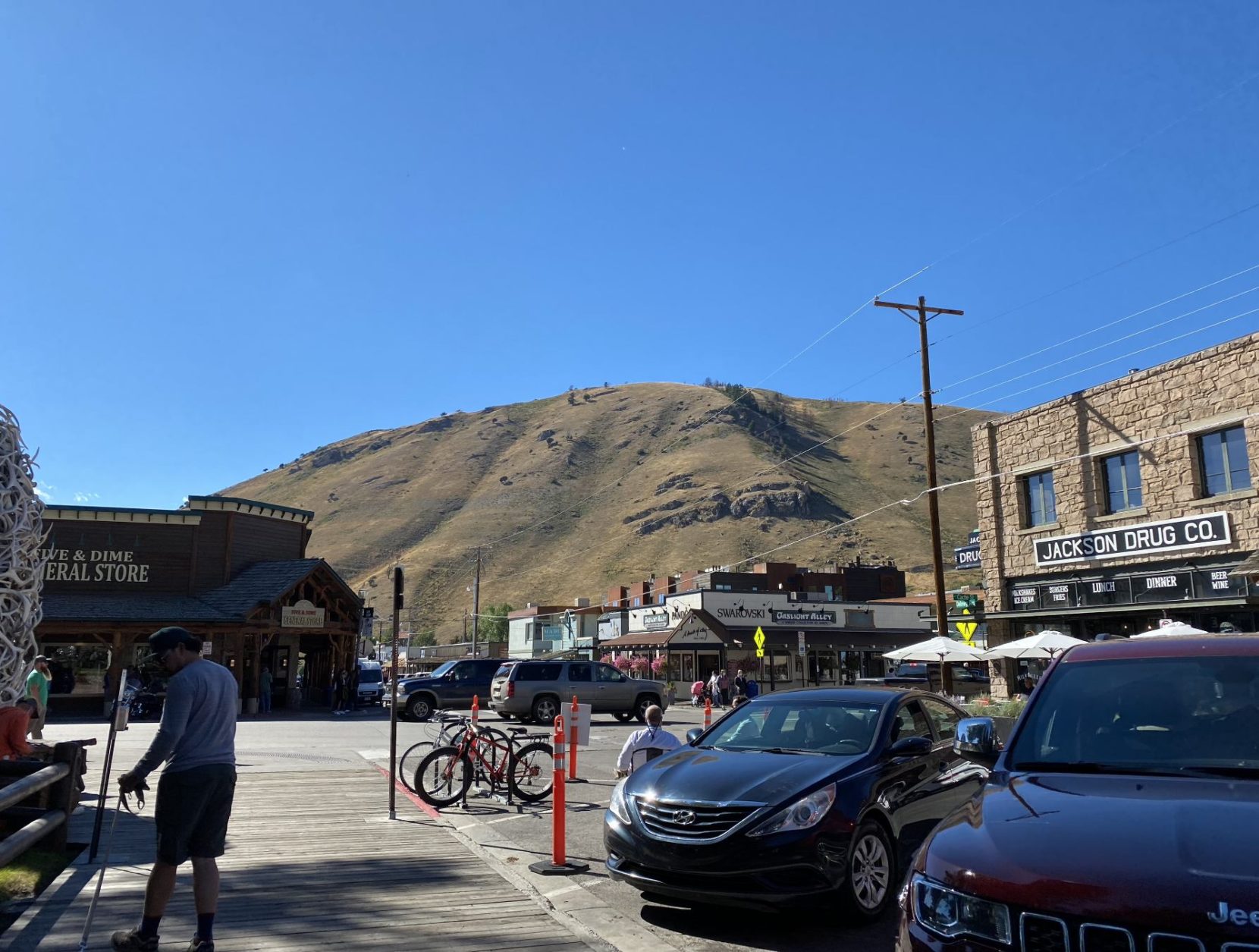 Dude Ranch: Also known as a guest ranch, visiting a dude ranch is a great way to get a taste for the Old West during your trip to Wyoming. From horseback riding to spending the night in a rustic cabin, going to a dude ranch will fulfill your romantic notion of the Wild Wild West! 
Hot Springs: Wyoming is a hotbed for thermal activity, which for visitors to the state means plenty of opportunities to take a dip in some natural hot springs! Be sure to check online before you head to one of the many hot springs, as some may only be open during the winter season.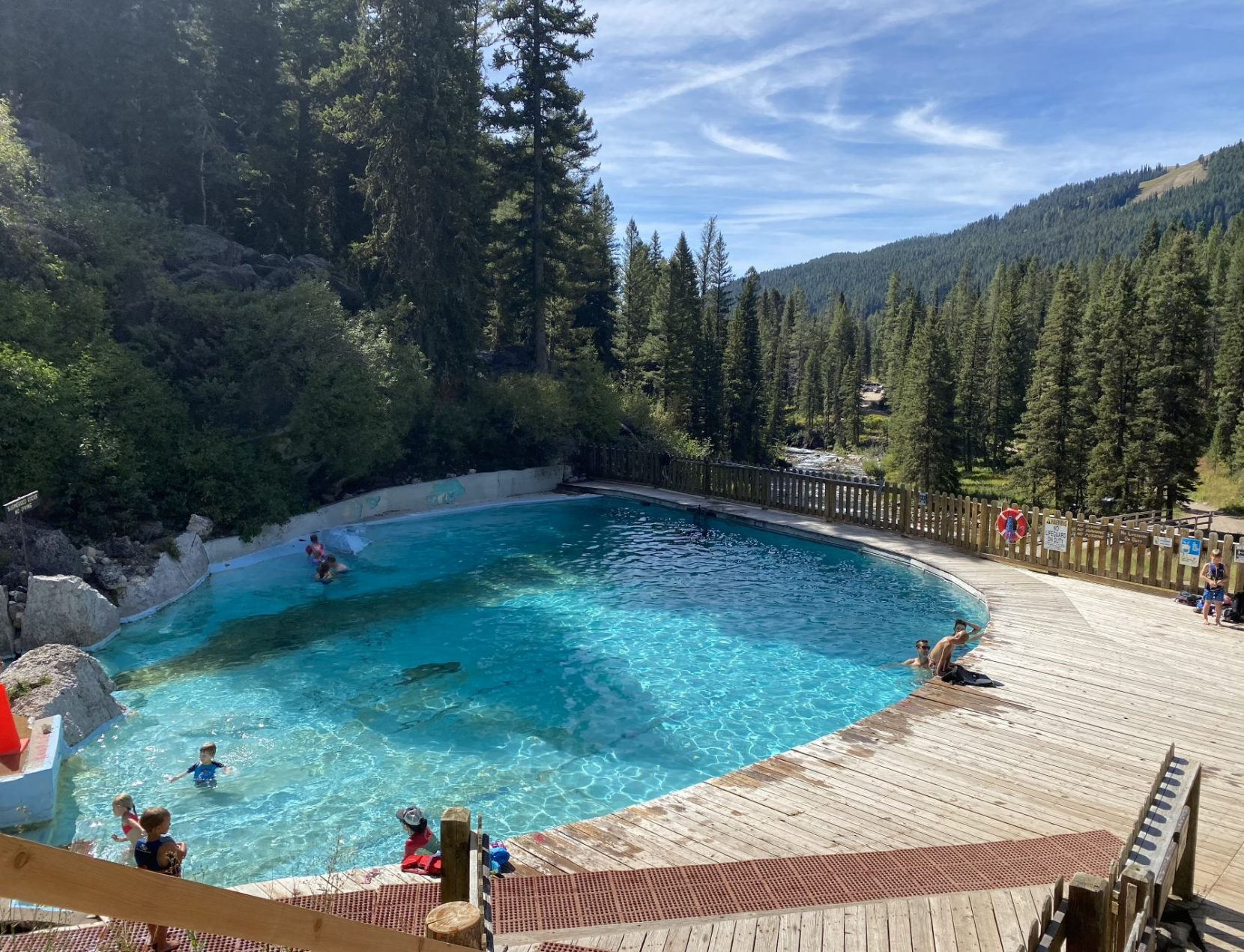 Check out a rodeo in Cody: Cody is Rodeo Capital of the world. If you're lucky enough to be there during their season I hear it's quite the experience.
Where to Stay in Wyoming
You have several options when it comes to where to stay in Wyoming. Here are some of the most popular choices: 
Jackson Hole: Stay at a ski resort or opt for a hotel or Airbnb in the Jackson Hole area. This will keep you nearby many of Wyoming's main attractions.
Dude Ranch: There are dude ranches all over the state and they'll give you an authentic taste for that "Wild West" experience. Many dude ranches offer all-inclusive options for your stay and they all have various activities from horseback riding to fishing.
Camping: Camping is a very popular option for visitors to Wyoming, especially if you plan to visit the national parks. Both Yellowstone and Grand Teton offer a variety of camping accommodations, though you should plan to reserve a campsite ahead of time as they tend to book up quickly.
Unique Accommodations: From luxury cabins, to glamping, to tiny houses, you have lots of interesting choices if you're looking for a more bespoke Wyoming experience. 
Where I Stayed 
We didn't want to stay in Jackson Hole as we thought it would be too crowded, and really wanted to experience Wyoming in it's true form. We found an AirBNB closer to Cody, Wyoming that was an absolute dream. The only issue is that it is very far from Yellowstone and The Grand Tetons but totally worth it. If I were to do this trip again I would stay here for a few days then move closer to Jackson Hole for the rest of the trip.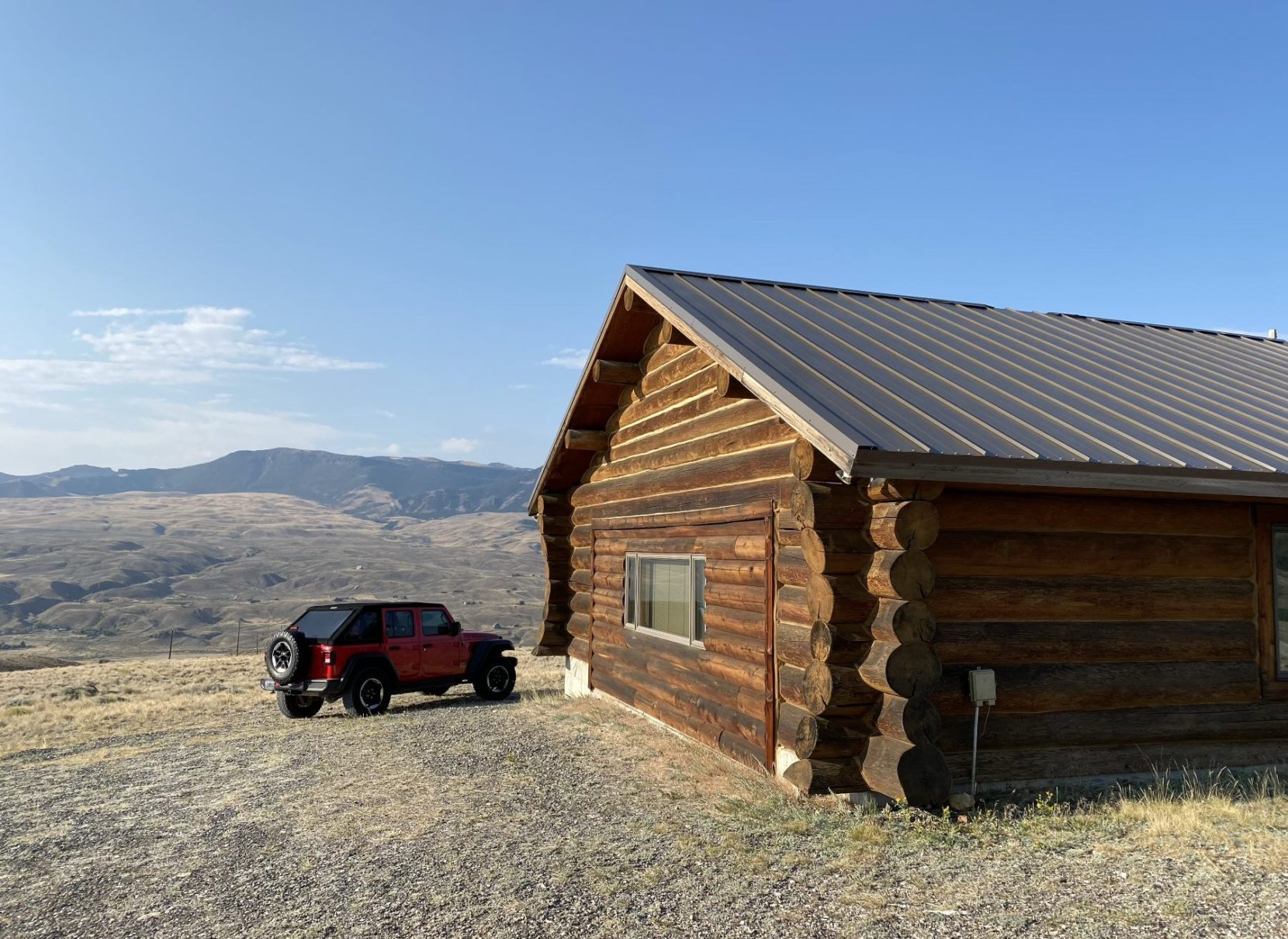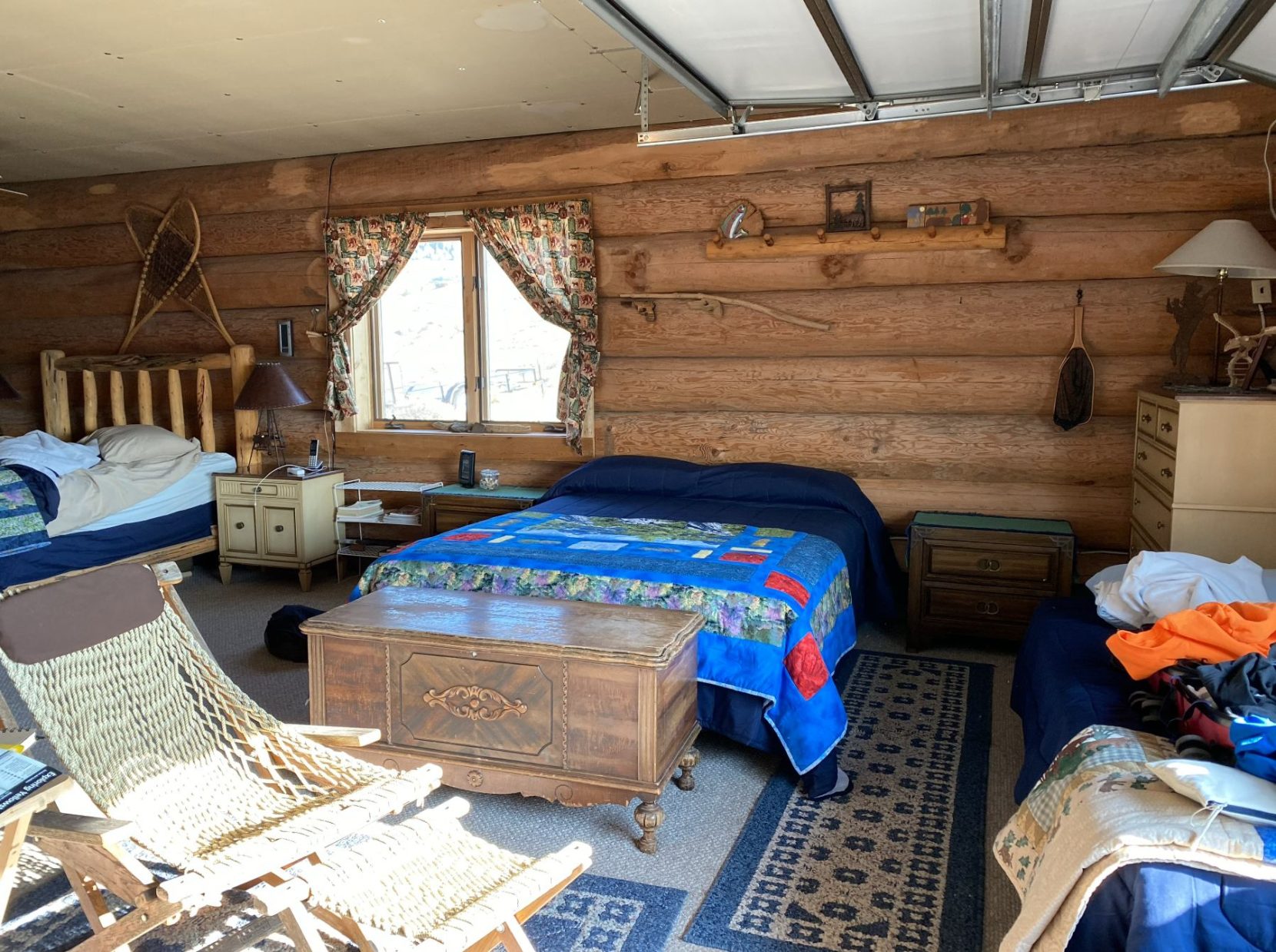 On the upside is you get to check out Cody which I highly recommend.
The cabin was incredible, with the most incredible views. It was truly an experience in itself.
Here is where I stayed: https://www.airbnb.com/rooms/33712861?source_impression_id=p3_1602350524_pk727Y%2BaGTYi7a5G
How to Get Around 
The best way to get around in Wyoming is to drive, so plan to either drive there or rent a car on arrival! We rented a Jeep from Turo (an app you can download on your smartphone) and it's what made our trip even much more fun. Riding around Wyoming in a red jeep with the top down was the most fun!!!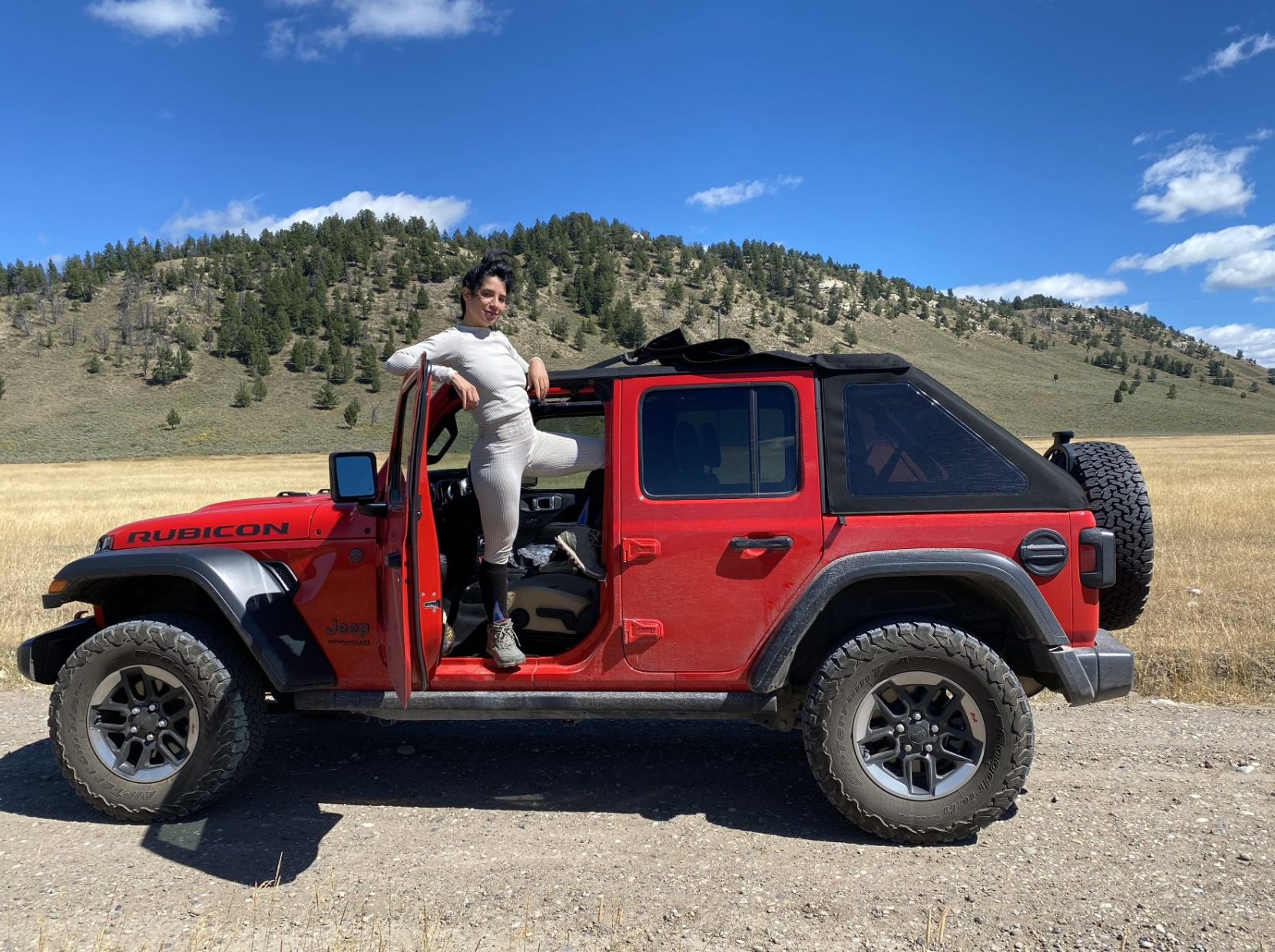 If you're flying, plan to fly into Jackson and continue your trip from there! 
Our 5 day Wyoming Diary
DAY 1
We landed in Jackson Hole around 9pm and our Jeep car rental was waiting for us in the parking lot. Smooth AF. The first thing we did was drive to the grocery story before heading to our cabin as we knew it would be the only opportunity to get food. Wyoming is not well known for their food. So don't expect a culinary adventure unless you love eating meat. Wyoming is "Meat Country" apparently.
We drove around 3.5 hours to our cabin in Jim Mountain, it was a surreal drive that was fully lit from the massive moon over our heads.
We got in at around 1am, ate and passed out so we could enjoy a full day.
DAY 2
We woke up late, made breakfast and ate it outside our cabin. The views were absolutely breathtaking, like a legit movie. I think about it alot. We made a bunch of sandwiches and snacks and set off to Yellowstone.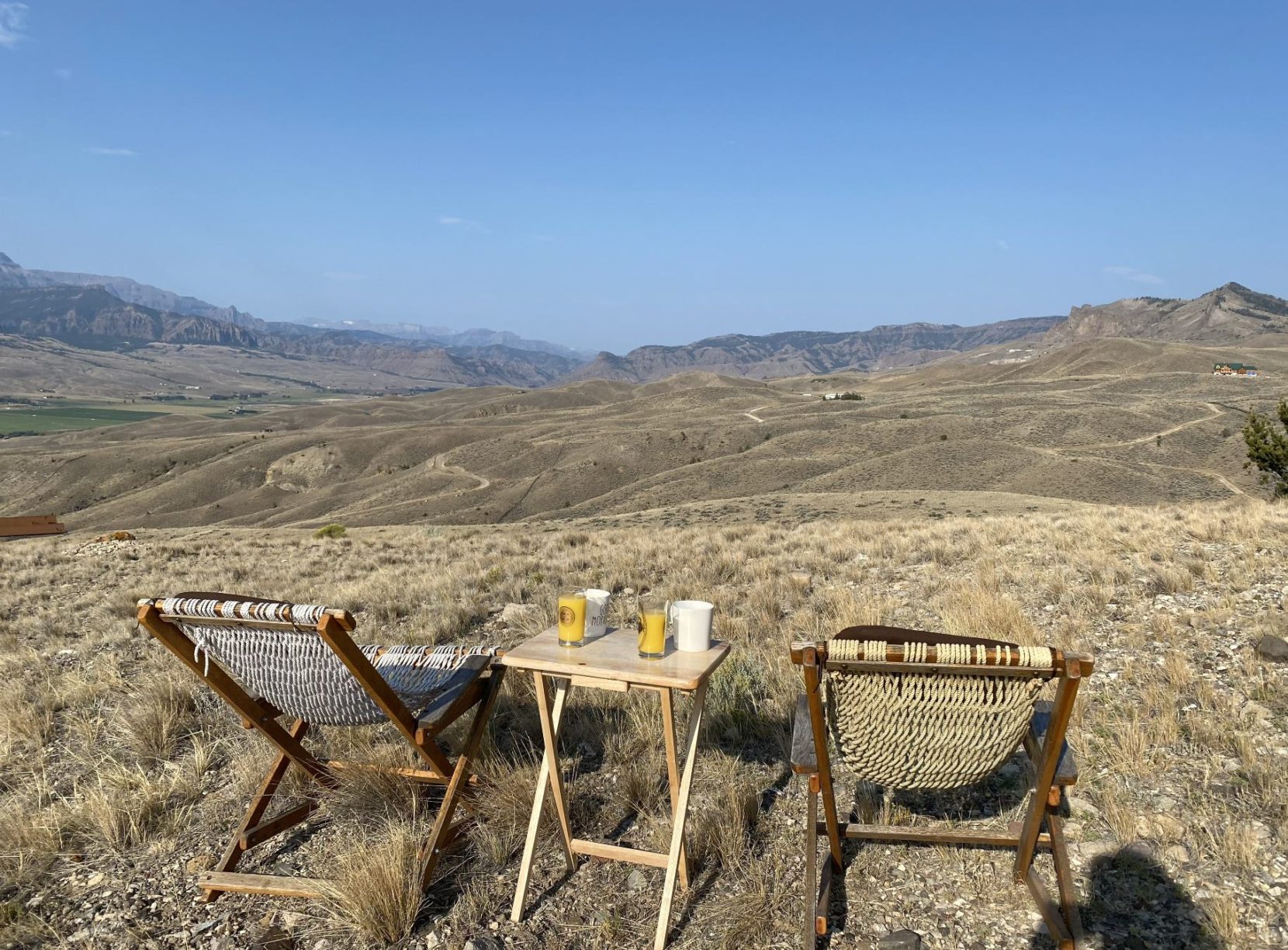 Yellowstone is MASSIVE and it took us a few hours to drive there, but the drive is part of the experience. You drive, you stop and check out an area, take pics, hike abit and keep it moving. We saw Geyser's, Moose, Bison, Rivers and waterfalls. We were out for about 12 hours exploring this vast park.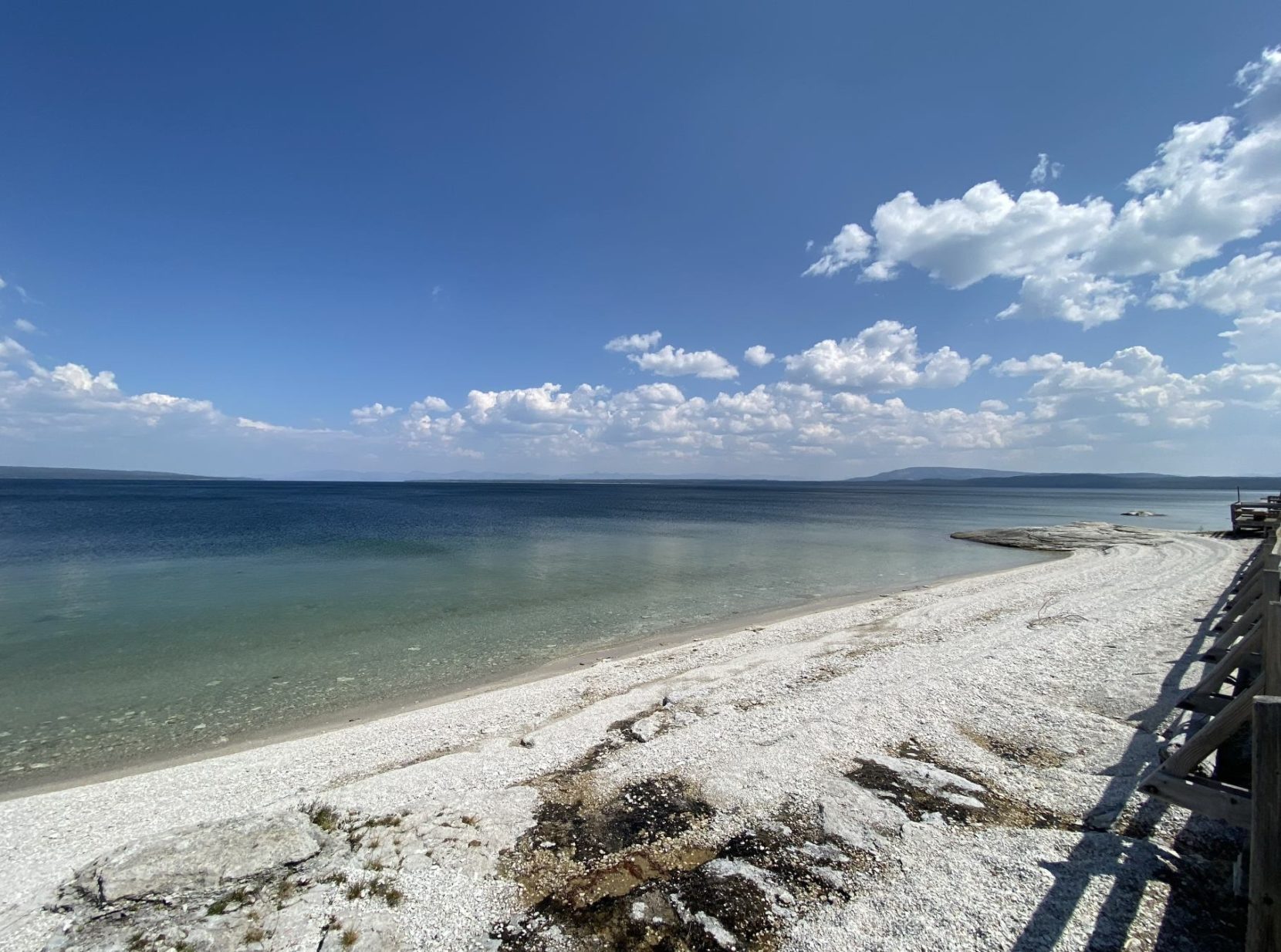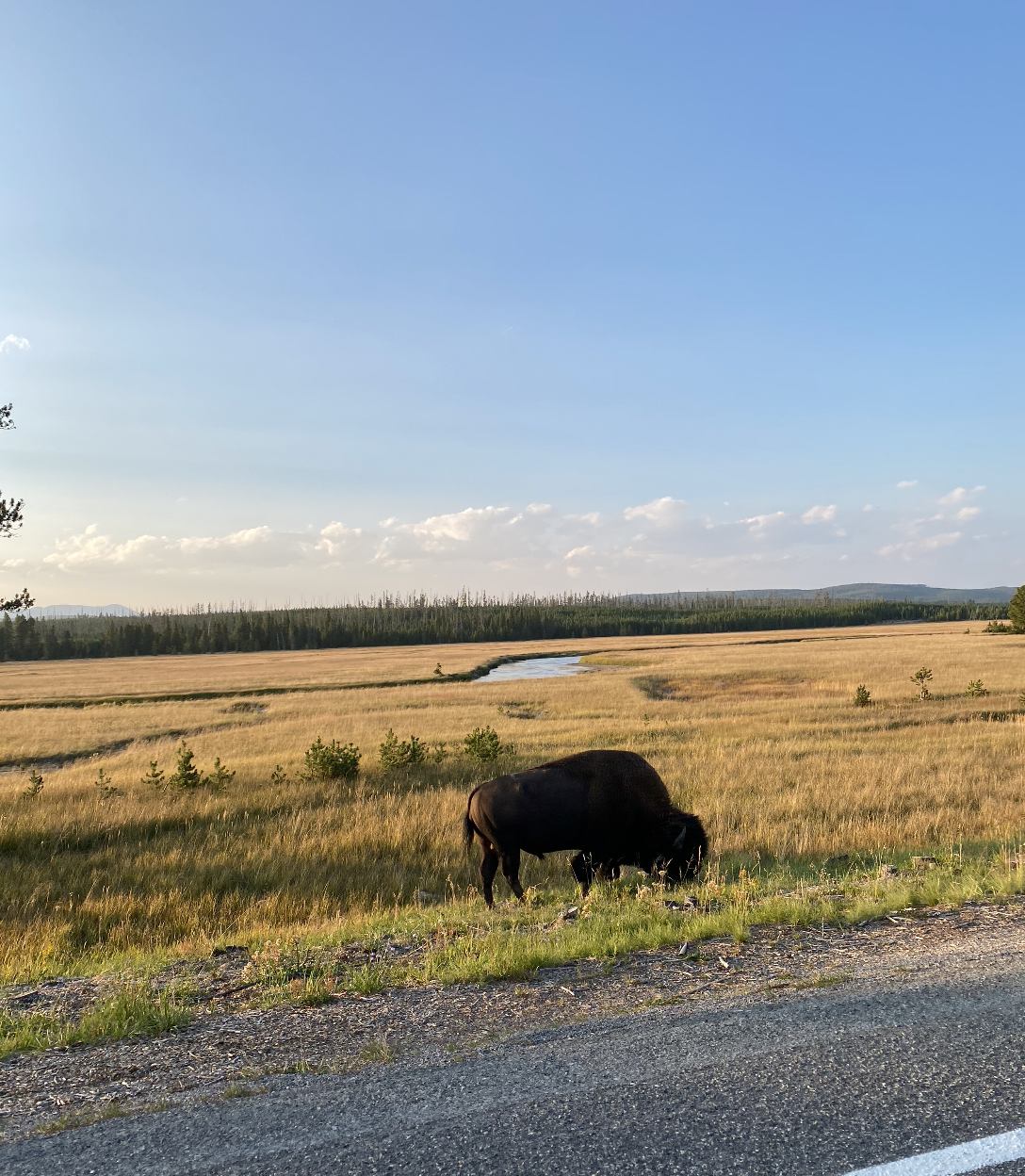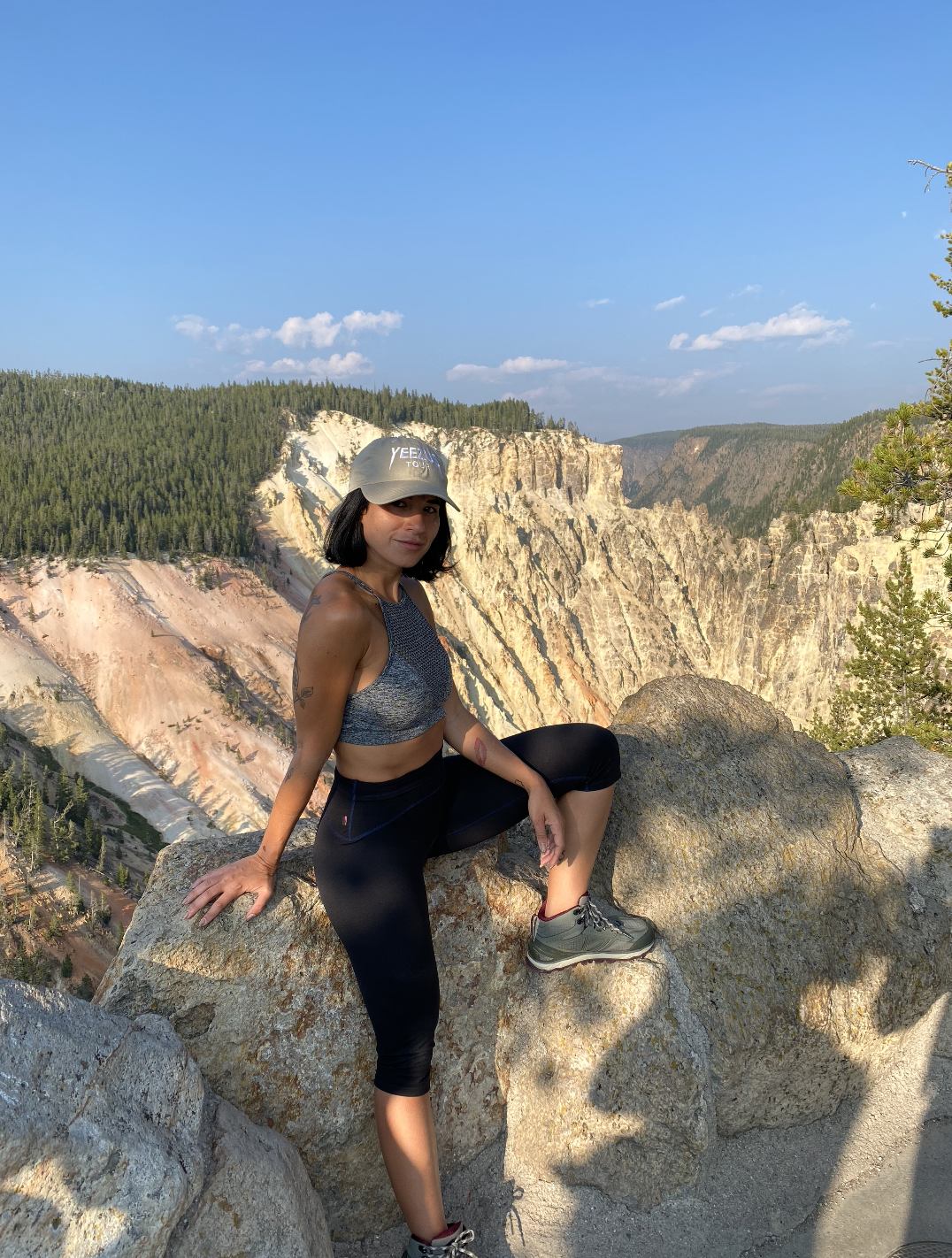 By the time we got home at night we made dinner and passed out.
DAY 3
We decided to stay local and explore Cody, Wyoming which is so charming!! Definetly recommend trying to fit in a day in Cody. We went to visit the "Old Trail Town" On this site in 1895, western scout and showman, William F. ("Buffalo Bill") Cody, laid out the original town site of Cody, Wyoming, which was named in his honor. IT WAS AMAZING. Yes, def a tourist trap but oh so fun.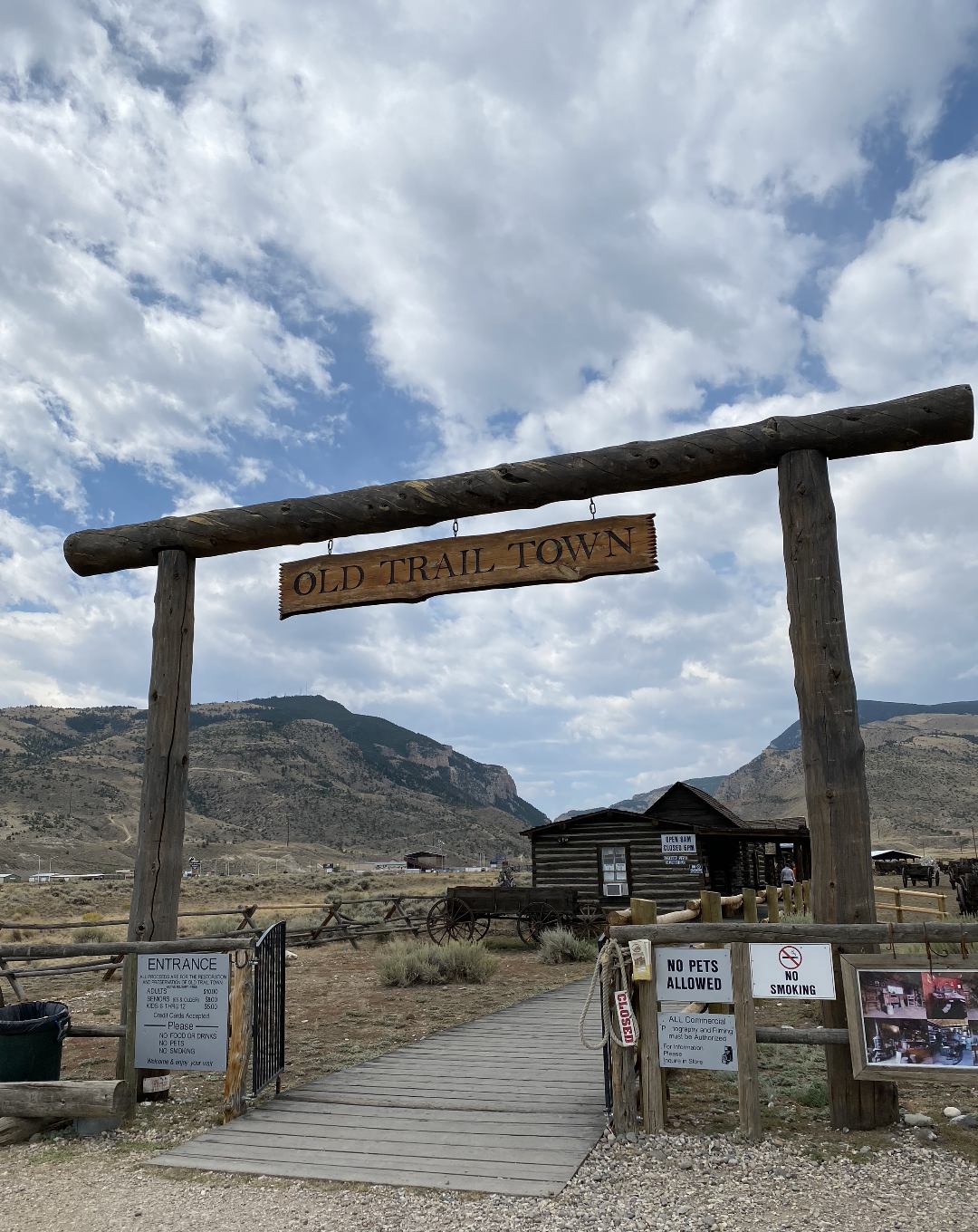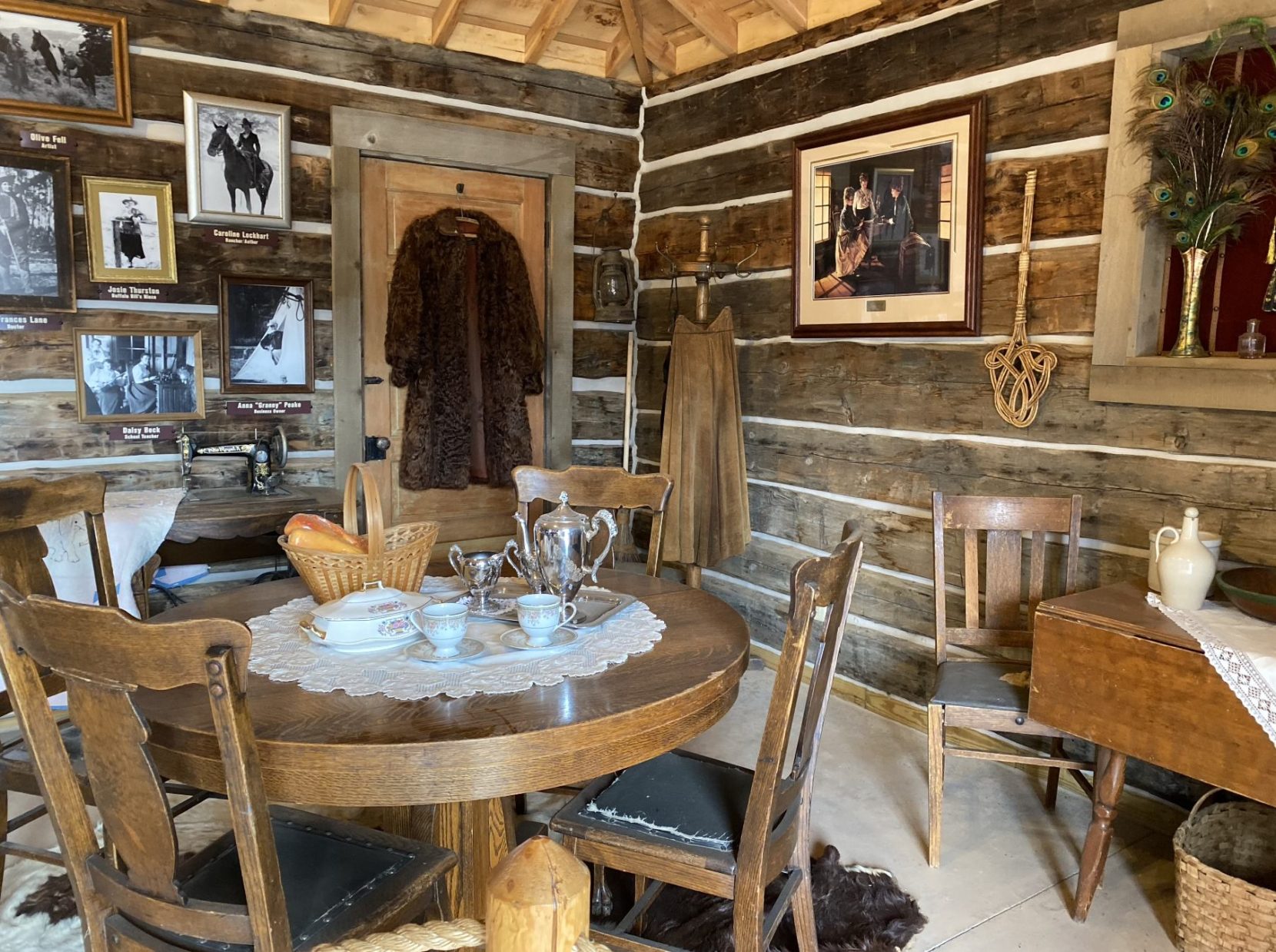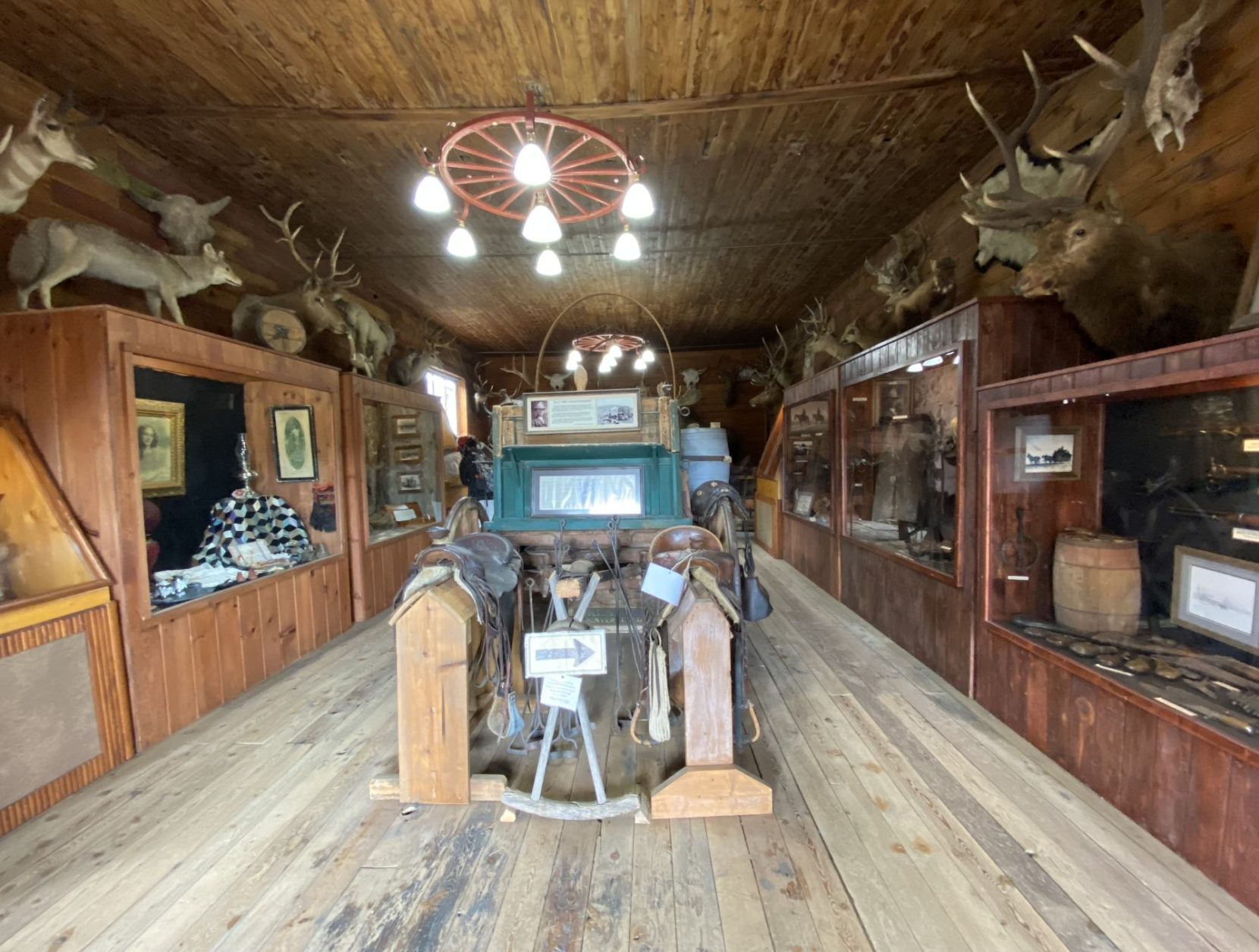 After some exploring, it was time to try some yummy BBQ and locals recommended we check out, Bubba's BBQ and it didn't disappoint!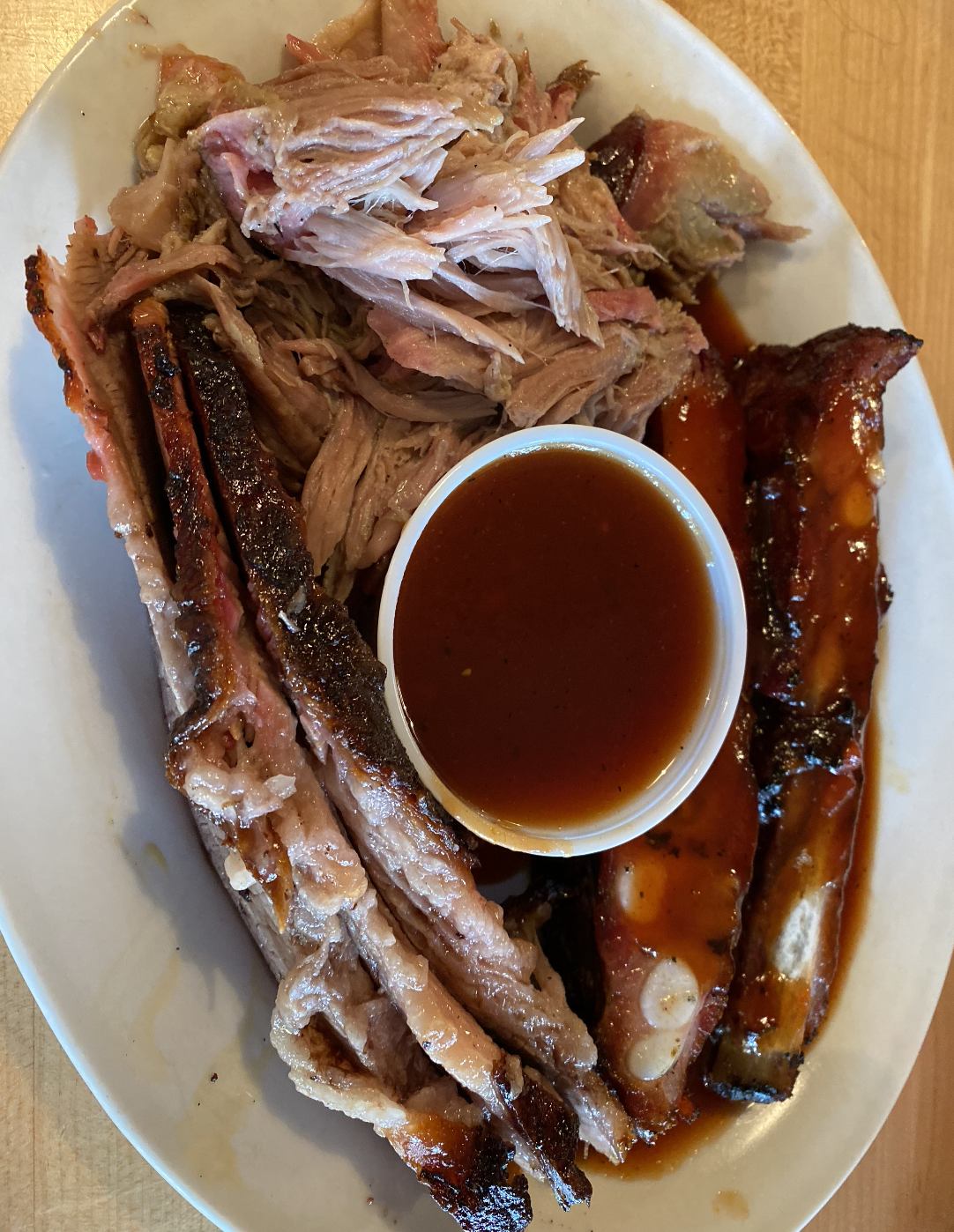 Day 4
We checked out of our Air Bnb and hit the road around 5am to drive over to the Grand Teton's. This is a must when in Wyoming. We hiked all day and it was absolutely glorious. The pictures say it all.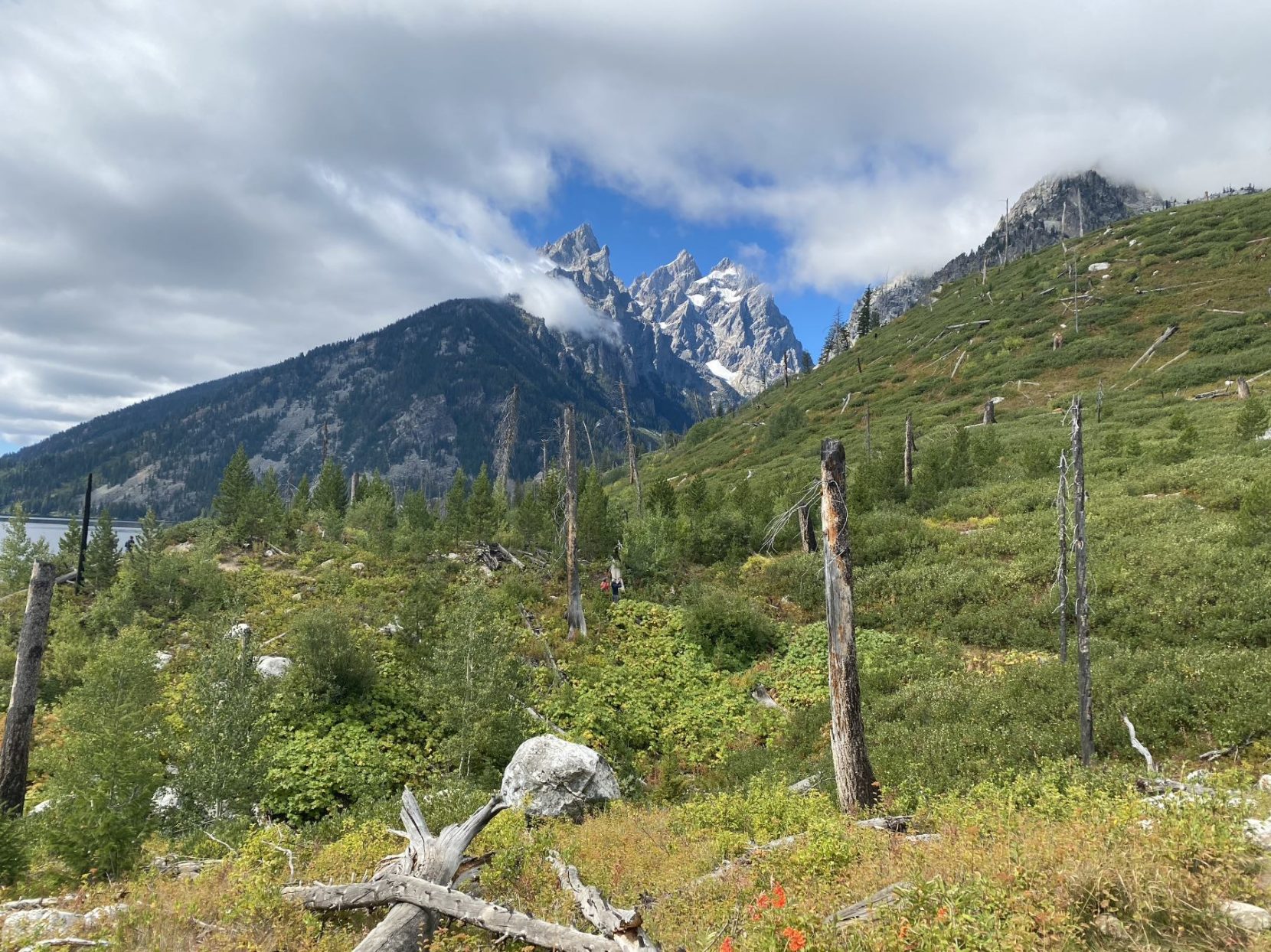 Day 4/5 Jackson Hole
We spent the evening in Jackson Hole exploring this super cute town! It was pretty busy and bumping but in general everyone wore masks so I felt safe. We went to the "Million dollar cowboy" for drinks and it was a really cute place, also a tourist trap but worth a visit.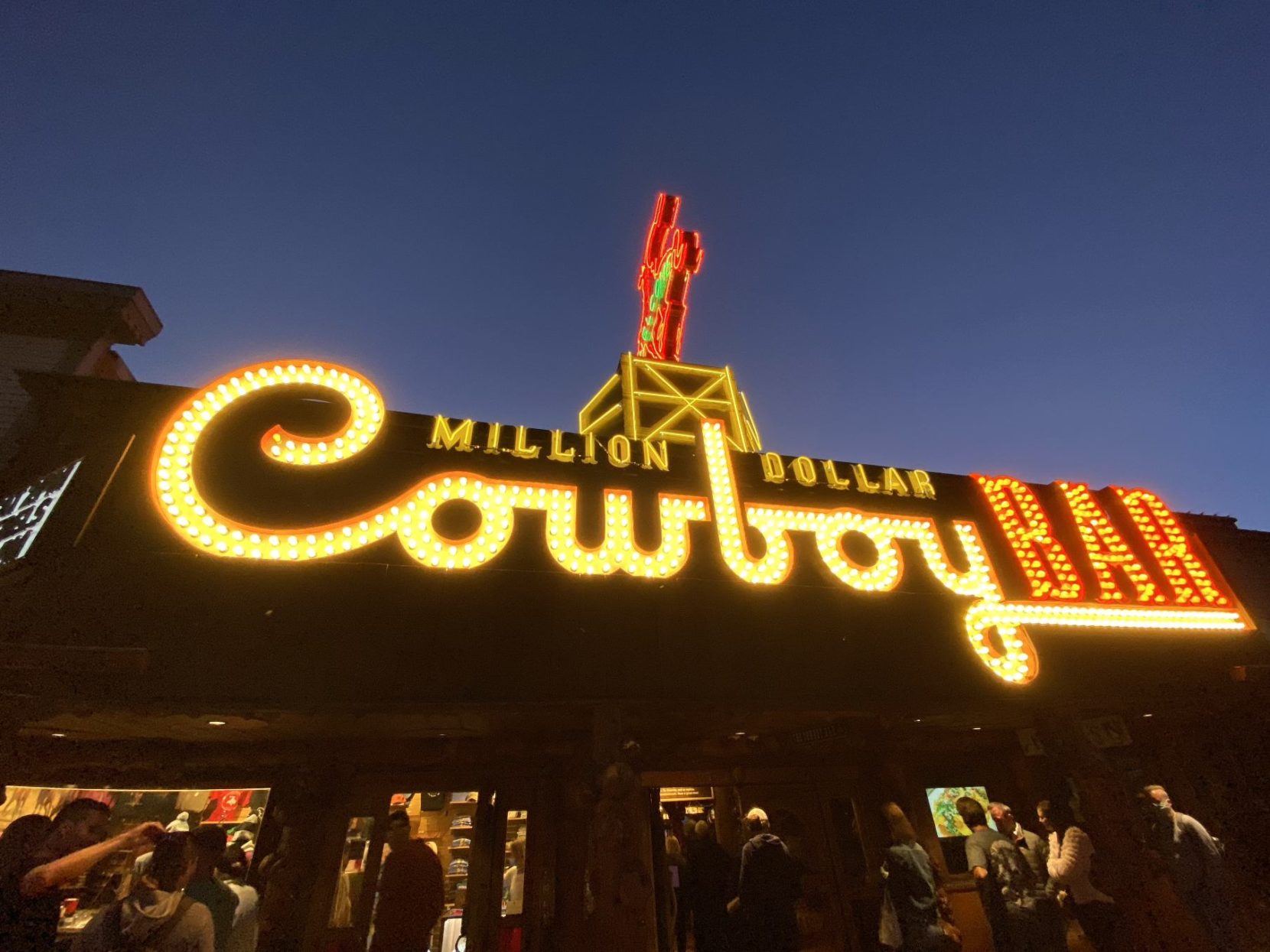 Thank you Wyoming! You were wonderful.