As nationwide travel restrictions begin to ease, now would be the perfect time to plan a post- COVID lockdown getaway. Washington DC is less than a 4-hour drive away and boasts plenty of sights and sounds, not to mention great food. From historical museums to cat cafes to its renowned Georgetown cupcakes, the nation's capital has something special in store for just about everyone. You might also learn some new things about US history while you're at it. Here are my 9 favorite places and spaces in DC:
Spaces to Visit
Tudor Place
Tudor Place was first owned by George Washington's step-granddaughter Martha Curtis Peter and her husband. After being home to six generations of the Peter family for almost two centuries, it was decided to turn Tudor Place into a museum and historical landmark. While exploring the Federal-period architecture home, you can learn about daily life during 19th and 20th century America. In the accompanying garden, feel free to snap pictures of the gorgeous foliage and picnic with your favorite local grub. And to boot, entry to Tudor Place is completely free. You can book your timed visit on their website.
C&O Canal National Historical Park
Running through downtown Georgetown is the Chesapeake & Ohio Canal. Originally operating from 1831 until 1924, it has since become a national park. We stumbled upon this landmark while getting off the bus on Wisconsin Avenue, in the midst of Georgetown's shopping district. It's perfect for basking in nature and escaping the hustle and bustle of the city. Stop by the interactive Georgetown visitor center to learn about the C&O Canal's rich history, or just explore the walking trail on your own.
Crumbs & Whiskers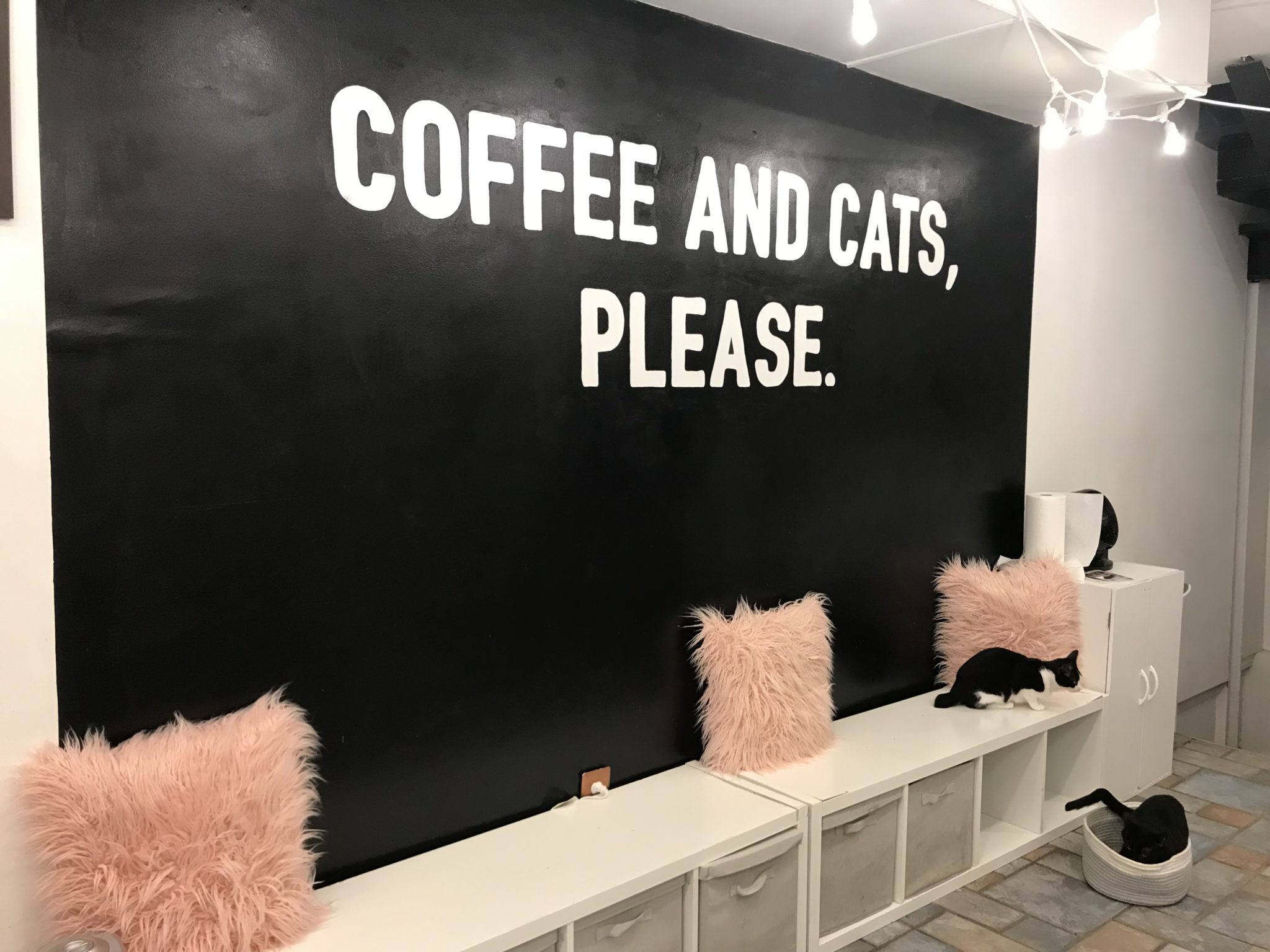 The first cat cafe in Washington DC has been claiming the hearts of cat lovers (including mine) since 2015. If an hour of playing with cuddly kitties, sipping on coffee and munching on macaroons sounds like heaven to you, Crumbs and Whiskers is a must-visit! These rescued felines have been saved from homelessness and euthanasia, and are available for adoption. Due to COVID-19 restrictions, they are temporarily closed but keep an eye on their IG and their website for news on reopening.
National Mall
If you're preparing to shop until you drop at the National Mall, you're thinking of the wrong kind of mall. The National Mall is a landscaped park that needs a full day (or two) to explore. Home to the Lincoln Memorial, the Washington Monument, the US Capitol Building, the Smithsonian Museums and much more, there is plenty to do at the National Mall. Here's an awesome walking tour map that can help you tackle seeing everything in one swoop!
United States Botanic Garden
This gem is also inside of the National Mall, but it deserves a spot of its own. Free to enter, the US Botanic Garden has an entire world of plants and flowers blooming inside. Including a tropical rainforest with a mezzanine, ancient fossilized and medicinal plants, as well as endangered plant species, there is plenty of greenery to get lost in. Currently, the Conservatory and gated outdoor gardens are closed due to COVID-19, but Bartholdi Park and the Terrace Gardens are still open. Find out more on their website.
White House
Your trip to Washington DC wouldn't be complete without seeing the White House! While booking a tour inside the White House can be tough (and temporarily suspended due to Covid-19), you can always catch a glimpse of the historic building from afar. Lafayette Square and the Ellipse park both offer great views. There are also White House garden tours available in the spring and fall, so check out the official White House website for updates.
Places to Eat
Busboys and Poets
There's nothing I love more than reading and enjoying amazing food, and this place allows you to do both! Aptly named Busboys and Poets, this restaurant is not only an eatery, but also a bookstore, full service bar, cafe… the list can go on. With seven locations in the DC area, you'll be sure to run across at least one of them during your stay. Stopping at their original location on 14th and V Street for brunch was an absolute treat, and I loooooved their Sweet Potato Pancakes. Definitely check out the bookstore and the famous mural 'Peace & Struggle' painted by the founder Andy Shallal, as well.
Good Stuff Eatery
If a great burger is on your to-eat list, look no further than Good Stuff Eatery. With farm fresh ingredients on their menu, you can taste the farm-to-table difference even if this place is considered a fast food joint. I recommend Spike's Sunnyside, a burger topped with fresh cheese, applewood bacon, fried egg and their housemade Good Stuff Sauce if you love a good breakfast burger as much as I do. And don't skimp out on fries or trying one of their handspun shakes, either. With over ten different flavors to choose from, you'll find one that suits your taste buds!
Big Bear Cafe
This local cafe became our go-to for a coffee pick-me-up during our two-day stay. I fell in love with their rich, creamy and chocolatey Mocha Latte. Now open for both brunch and dinner, Big Bear Cafe has expanded into a full restaurant with an updated menu offering wood-oven bagels and pizza, delicious coffee drinks, and a well-rounded assortment of brunch sandwiches and wraps!
Georgetown Cupcake
The TV-show (DC Cupcakes) famous Georgetown Cupcake is known for their whipped airy frosting and moist decadent cake. They have ten mainstay cupcakes, including their classic Red Velvet, as well as daily and monthly specials. Each and every one is sure to satisfy your sweet tooth. Nestled near the C&O Canal is their original location. Normally you can expect a line around the block just to enter, but luckily for you, they are currently only doing pre-ordered pickups online. And if you can't make it to DC, there's also a location in nearby SoHo.