If this year doesn't have you in the festive holiday mood you're used to, you could definitely use a bit of Christmas cheer! Luckily the world is filled with unique, weird, and wonderful Christmas traditions that are sure to get you in the merry mood. Here are 6 unique Christmas traditions from around the world!
Krampus, Austria
One of the more terrifying Christmas traditions, Krampus is the Austrian version of the "Anti-Santa". A frightening beast-like demon wanders the streets scaring children, rewarding those that've been good and punishing those that have been bad. 
Rollerblading to Church, Venezuela 
In Caracas, Venezuela, the local tradition is to rollerblade to Mass early in the morning on Christmas Eve! So popular is this whimsical tradition that roads all over the city are closed off to remain safe for rollerbladers.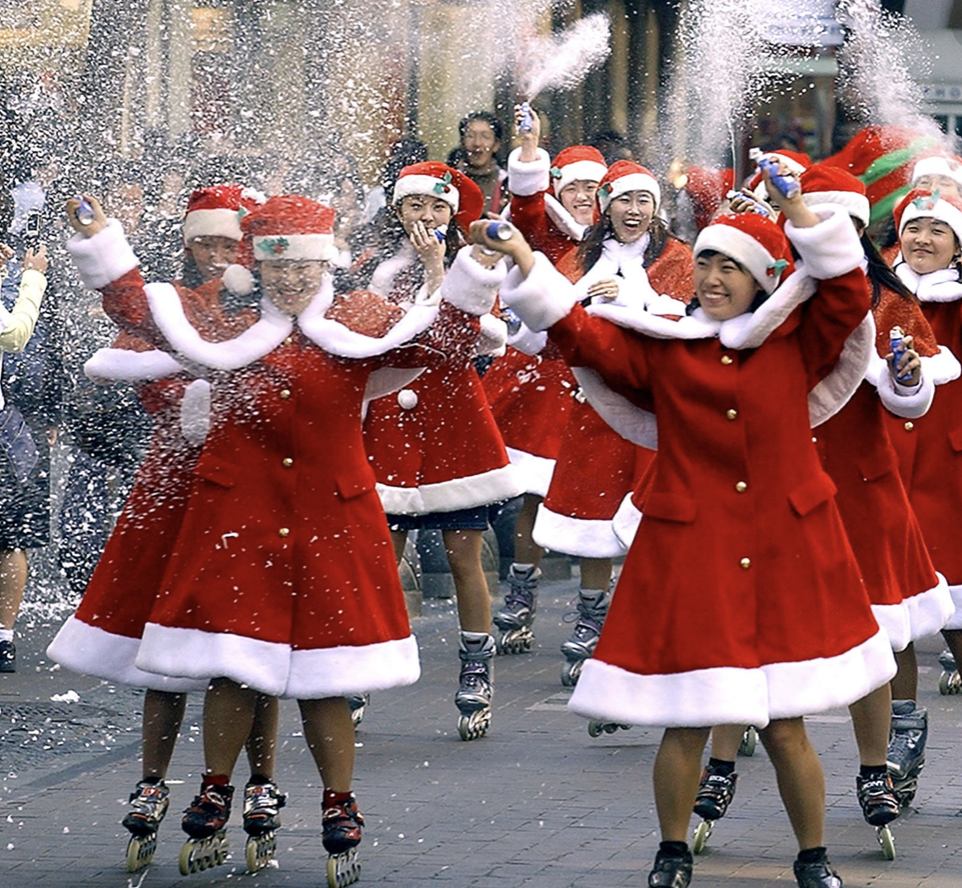 Hiding Brooms, Norway
The unusual tradition of hiding broomsticks began in Norway centuries ago, when people believed that on Christmas Eve evil spirits and witches would come out searching for broomsticks to ride on and cause trouble. Today, many Norwegians still hide their broomsticks on Christmas to ward off evil spirits! 
Summer Cookout, New Zealand 
Because Christmas in New Zealand falls in the summer, New Zealanders celebrate Christmas with casual cookouts together with friends and family. The Pohutukawa tree is also used in place of a traditional Christmas tree, blooming in a gorgeous red color. 
The Yule Goat, Sweden
Sweden's enormous Gävle Goat is constructed in the heart of Gävle's Castle Square. The tradition of the goat dates back to pagan times and has now become a Swedish Christmas symbol. The massive goat is made of straw, inspiring mischievous Swedes to try to burn it down each year!
Giant Lantern Festival, Philippines 
The Giant Lantern Festival, known in Tagalog as Ligligan Parul Sampernandu, is held in San Fernando the Saturday before Christmas. Different villages compete to make the most fantastic lantern, creating enormous illuminated lanterns that light up the sky in kaleidoscope patterns.