Over thanksgiving break, Tony and I escaped to California for a long weekend getaway. During that time COVID was kind of bad so we decided to be low-key and go without telling anyone. We were very safe and got tested before and after our trip but didn't feel like it was appropriate to rub it in peoples faces that we were on vacation… that being said, it seems like we are in a grey area now when it comes to domestic travel and I really wanted to share details of our wonderful getaway.
We decided on LA & Joshua Tree because we thought it would be a well rounded trip where we could enjoy beautiful weather, hikes, yummy food and most importantly drive around the city in a Porsche. We've both never been to Joshua Tree and thought it would be fun to experience something new together.
Los Angeles
To be safe we decided to book an AirBnb as to avoid being around people as much as possible and we found the CUTEST Airstream located in the Santa Monica area in LA. We heard from people that it was best to stay in this area as it is pretty close to everything. That being said you absolutely need a car to get around in LA, things are not close to each other and public transportation is almost non existent.
I've been fantasizing about driving a Porsche for a while now and took this trip as an opportunity to finally get it out of my system. I found an amazing app where you can essentially rent any car you desire in whatever city you are visiting. When I was in Wyoming I used it to rent a Jeep and when I was in Miami a white Miata and had a great experience.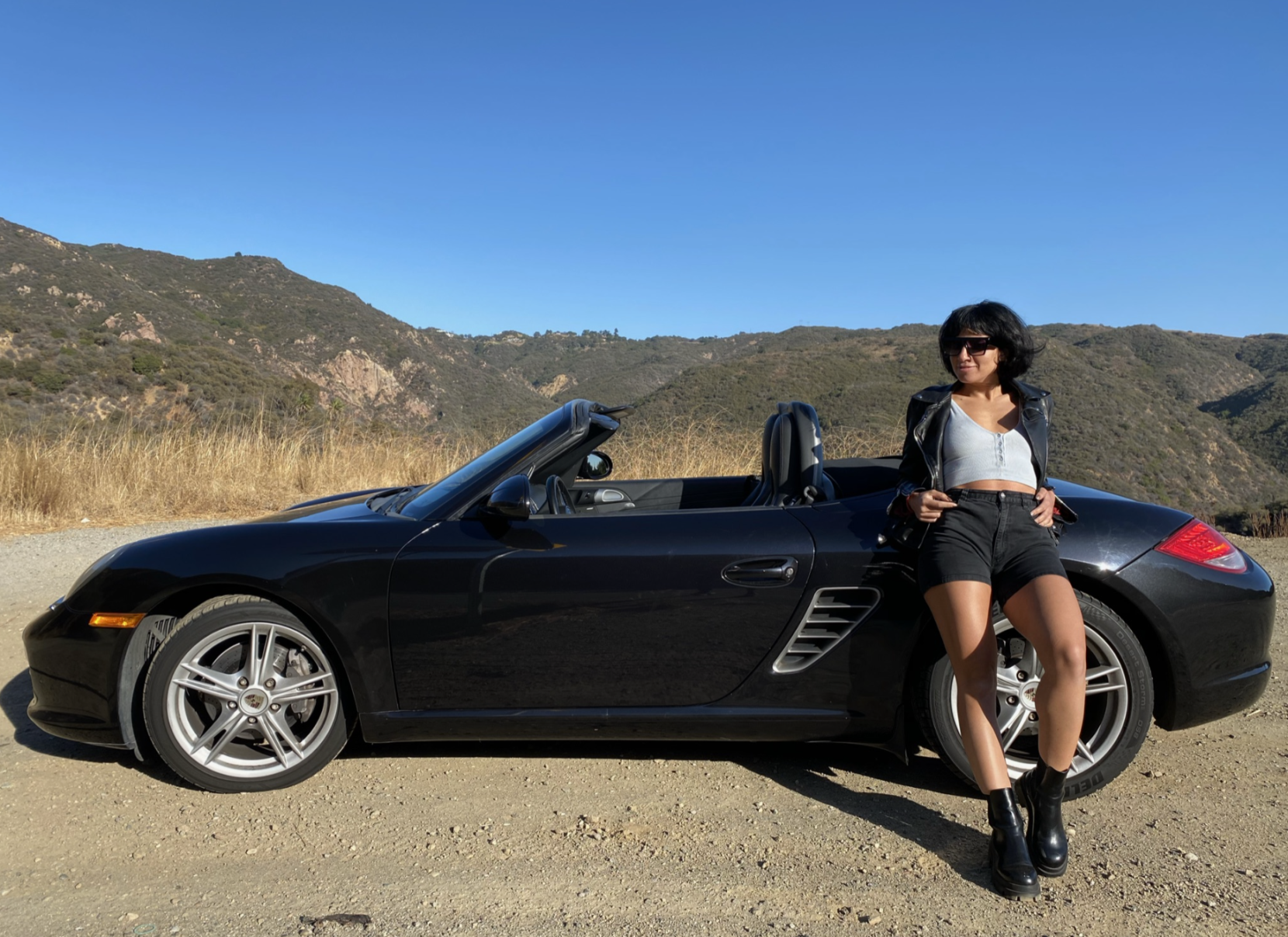 The app is called Turo! It's the airbnb for car rentals.
We arrived to LA and Ubered to our rental car. We had a few hours to kill before we were able to check-in to our Airbnb so we just went on a long joyride around the Santa Monica beach. LA at the time was pretty desolate, they were still in lockdown and all restaurants were closed for dine-in. We were starving so we got Del Fresco's drive through and went on the waterfront to enjoy it. The weather was just perfect.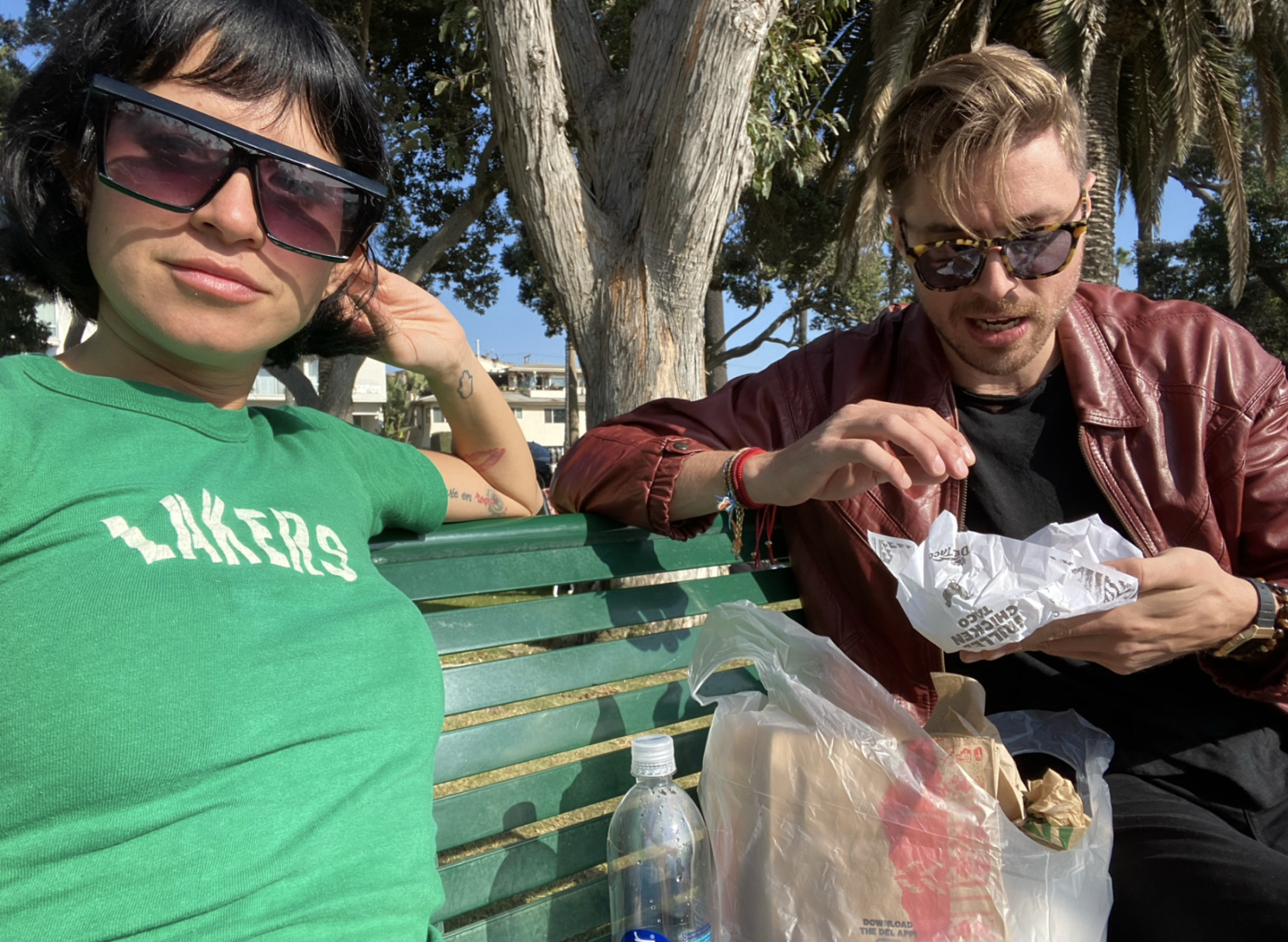 Afterwards we drove around and got lost in the hills, and scoped out the amazing million dollar homes. At a point we stoped at an overlook and had ourselves a little photoshoot and dance party for fun
Ah, to be young(ish) and in-love.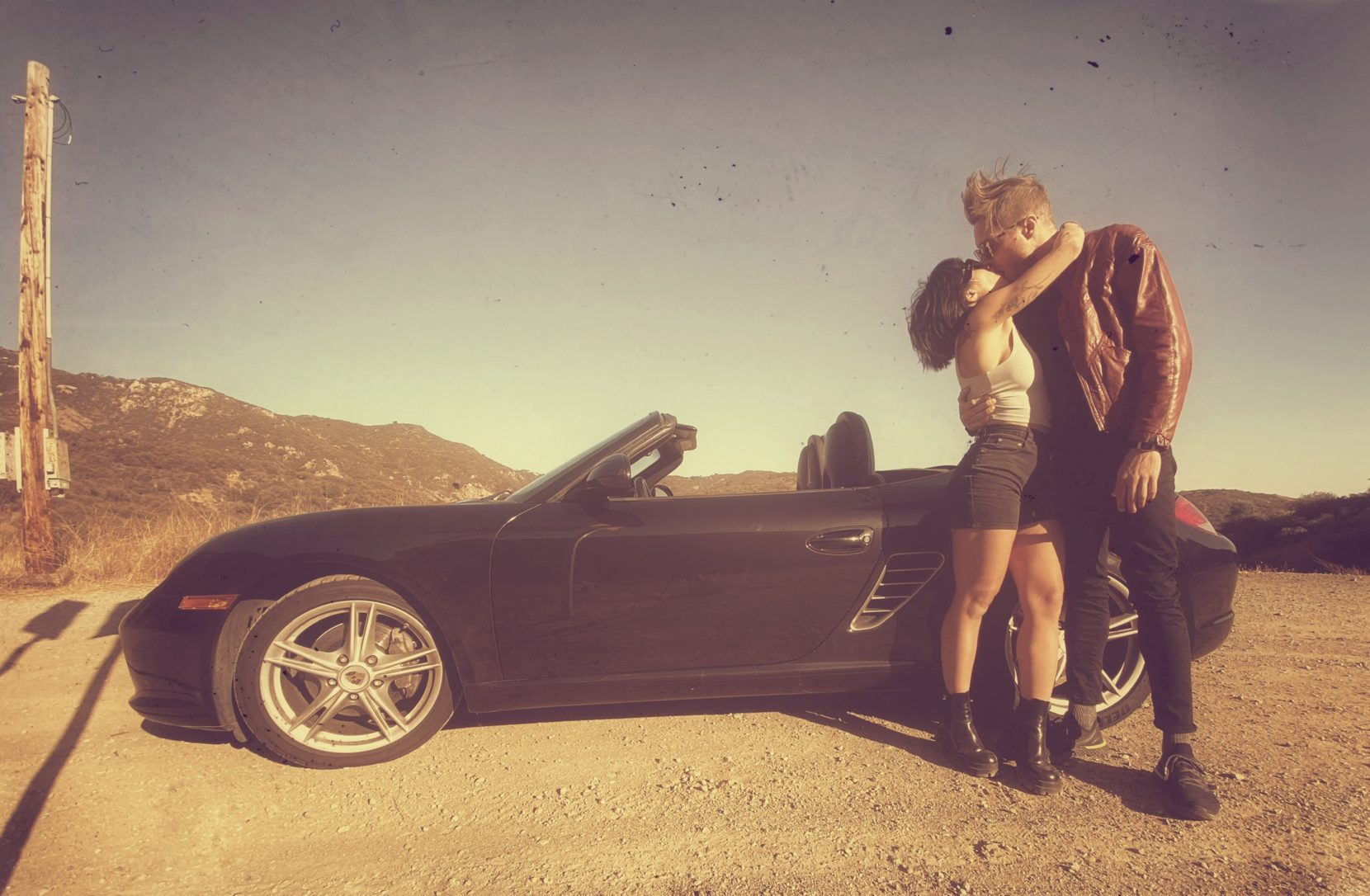 It was time to check into our airstream. We got one that was behind someones home, but it was so cute and there was a hot tub and a whole cute setup. It was perfect. Really quiet and private. That being said, the airstream is very small and you need to be VERY comfortable with the person you're going with. This trip definetly brought us closer in many ways- some embarrassing.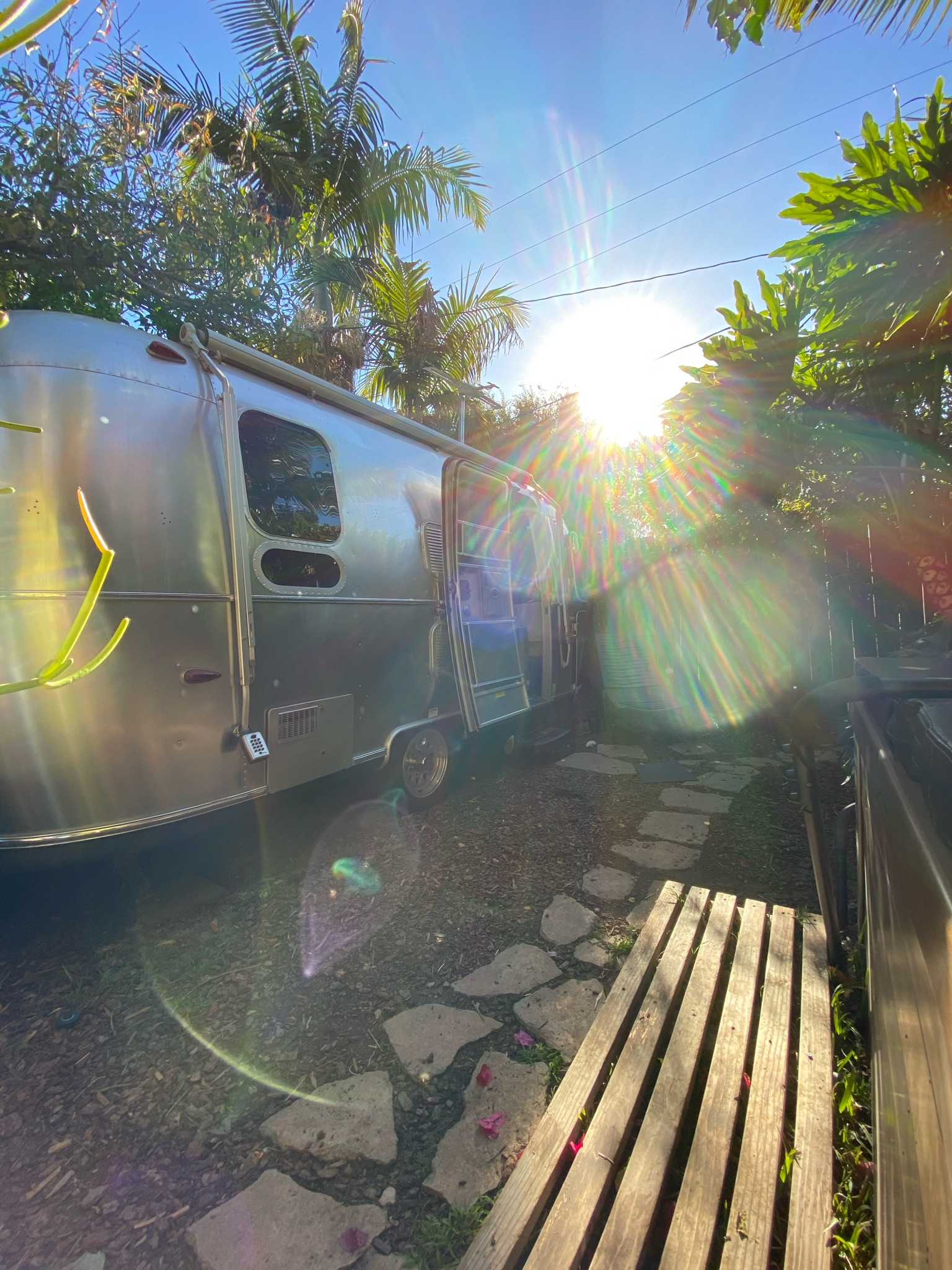 Our first night- we took a dip in the hot tub and after cooking ourselves for 30 min we changed and went on a drive in our Porsche. We drove up to an observatory overlooking the city. It was romantic AF. We went home and watched TV in our airstream and went to bed.
Day 1
We woke up early and drove to Grifitt Park and hiked it all the way up to the Hollywood sign. The hike was fun yet challenging and we enjoyed every bit of it. It was so nice to be out there after months of being in Quarantine in our small apartments. After working up an appetite it was time for IN N OUT Burger.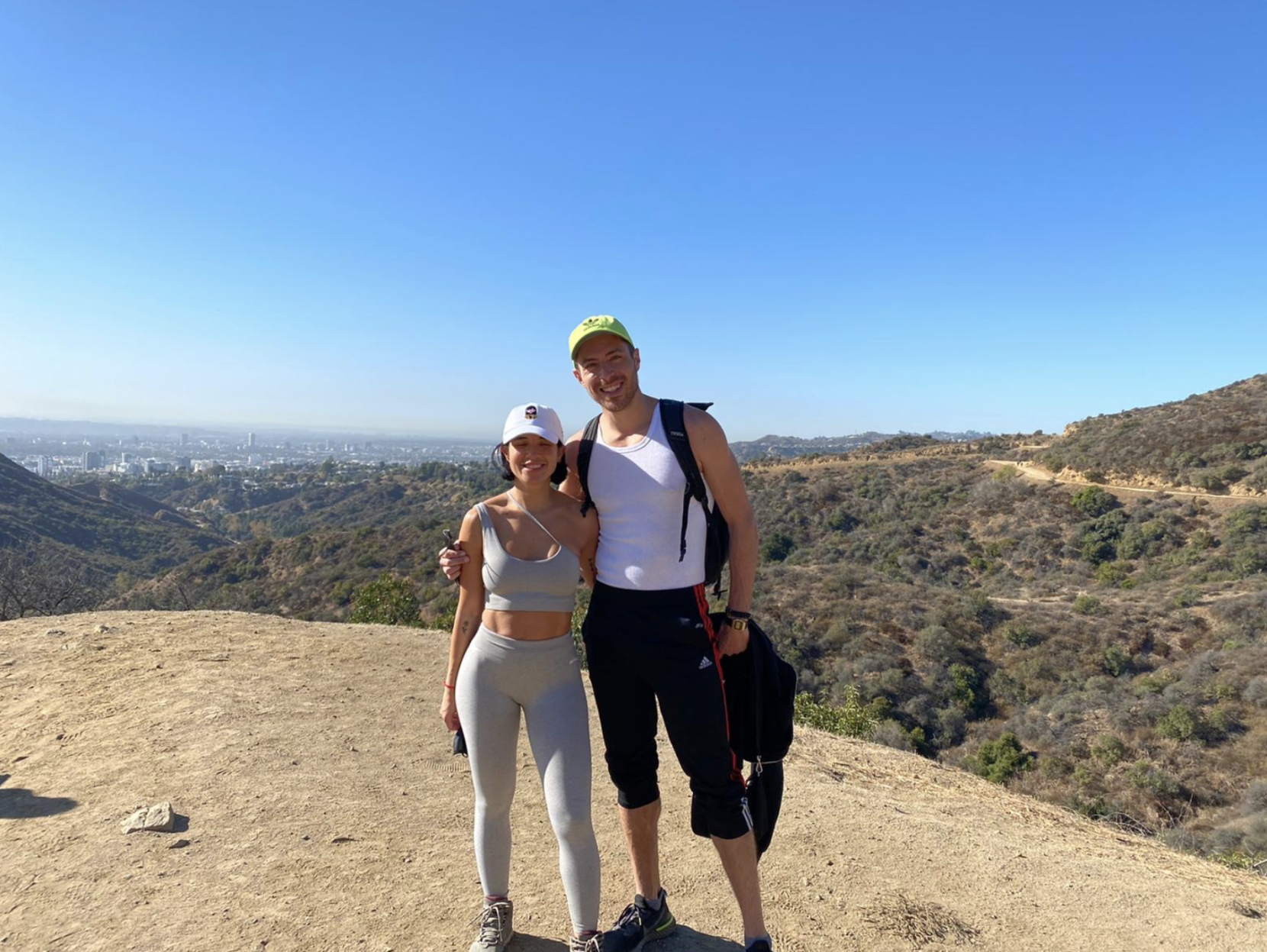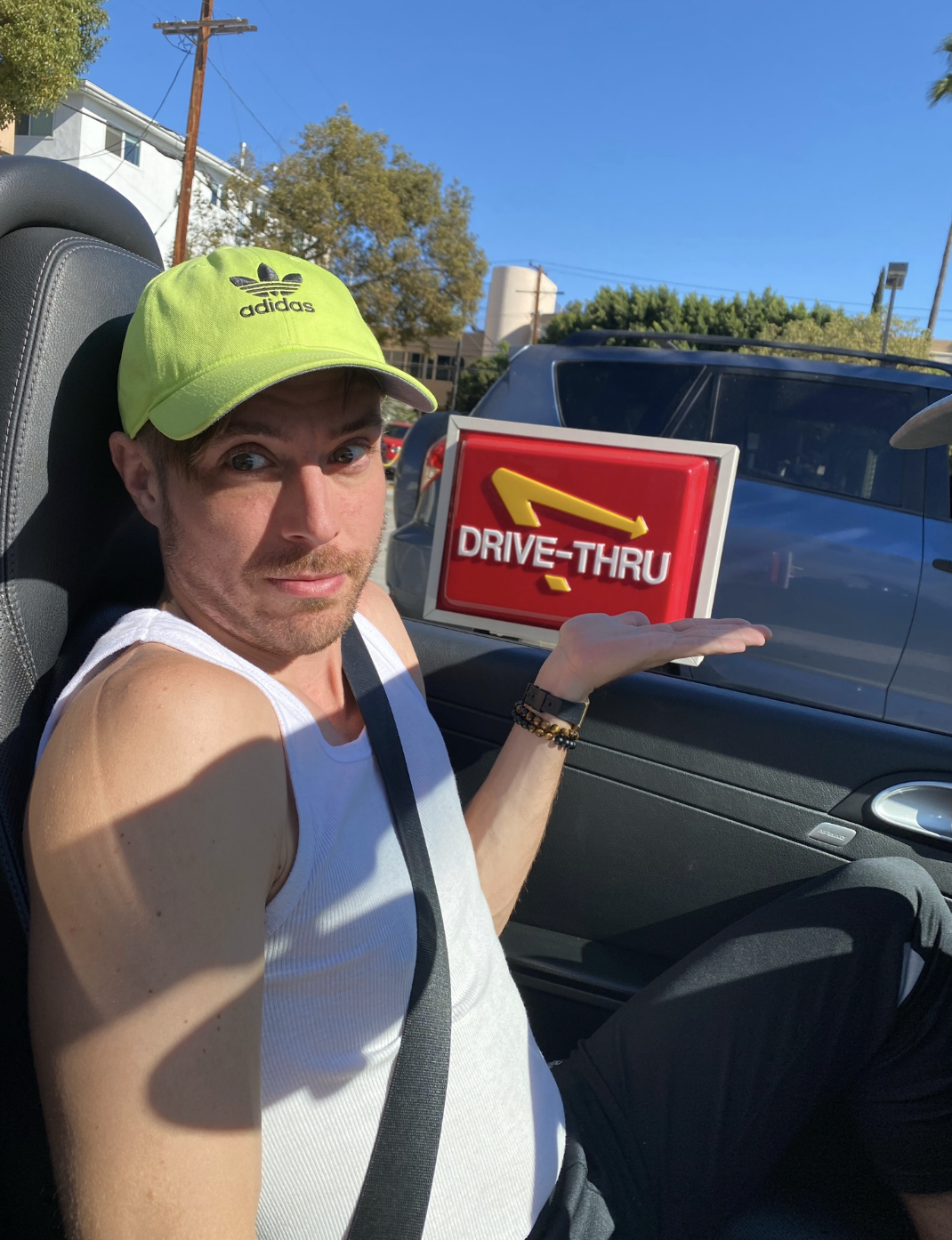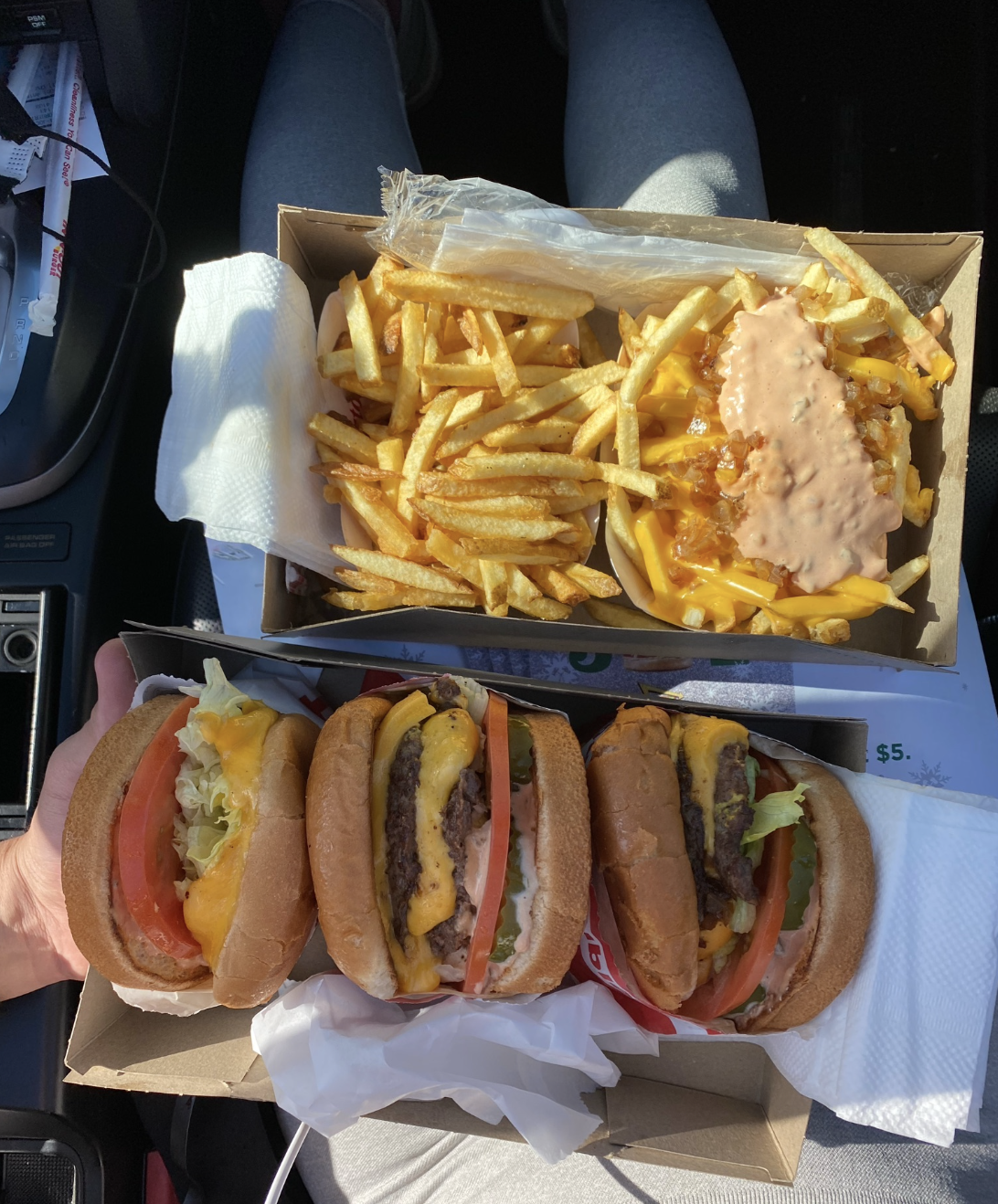 When in Cali- In N out is an absolute must. I couldn't wait to get my hands on a bacon-cheeseburger "Animal Style". It was worth every calorie.
We went back to the airstream, changed and drove to Venice beach to walk around the boardwalk.
As you know weed is Legal in Cali and we found an open dispensary- This whole experience was a thrill being able to buy weed legally. I bought a joint for myself and we sat on the beach to watch the sunset. It was perfect in every way.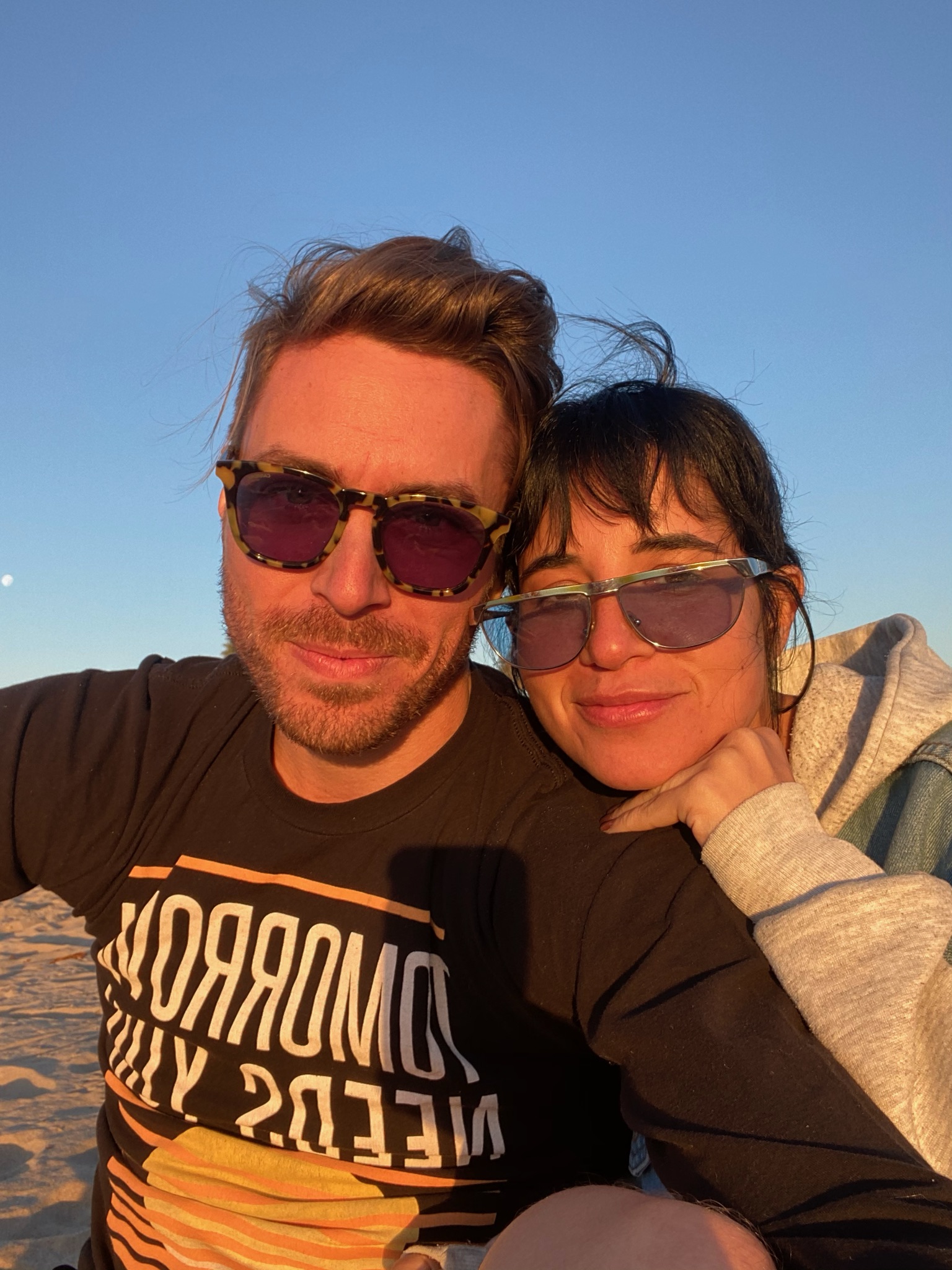 Day 2
The next day we woke up early to go for a run on the beach, meditate and just enjoy the beautiful sun. After working up an appetite we went to eat at Perth Cafe which is a well known eatery in LA. We took the food to go as there was no dine-in at the time and sat on the beach to enjoy our brunch.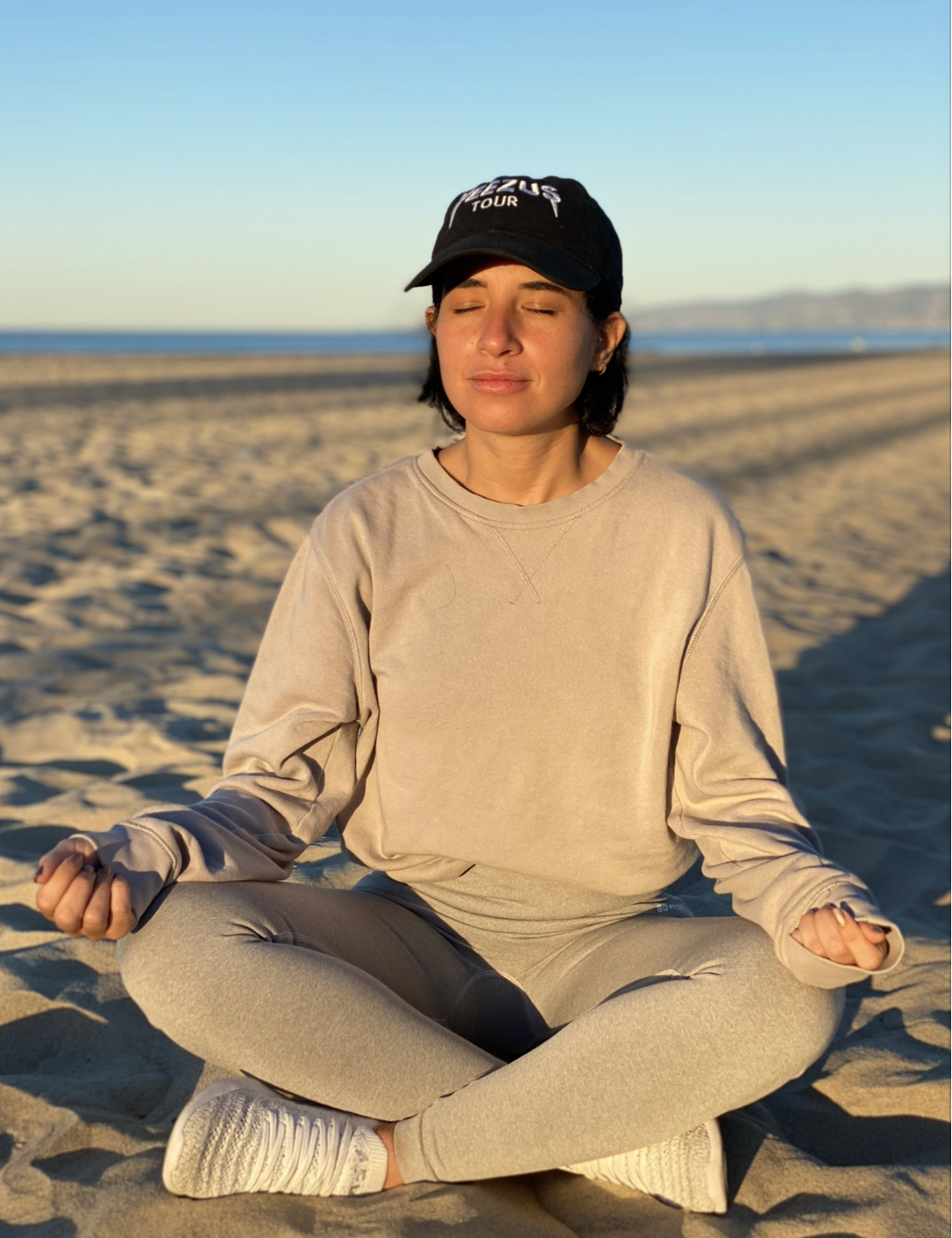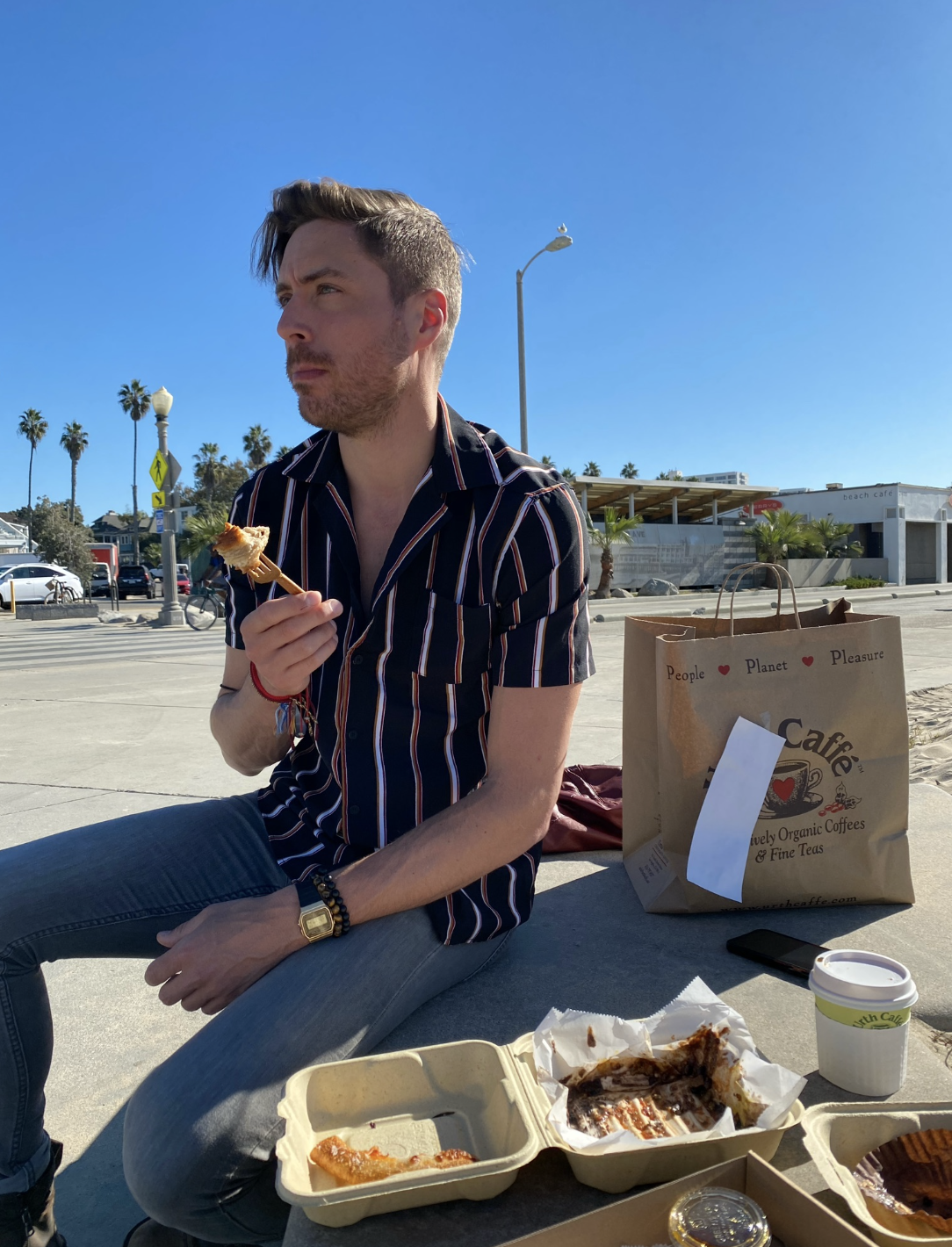 Afterwards we drove to Melrose to do some shopping.
Day 3
After packing and cleaning up our airstream it was time to hit the road and head over to Joshua Tree. The drive there was absolutely wonderful and an experience in itself. When we arrived to Joshua Tree we stopped by the "Cabot's Pueblo" museum- Cabot Yerxa, an early pioneer of the Colorado Desert. A large, Hopi-style pueblo, built in the Pueblo Revival Style, it contains artworks, artifacts of American Indian and Alaska Native cultures, and memorabilia of early desert homesteader life"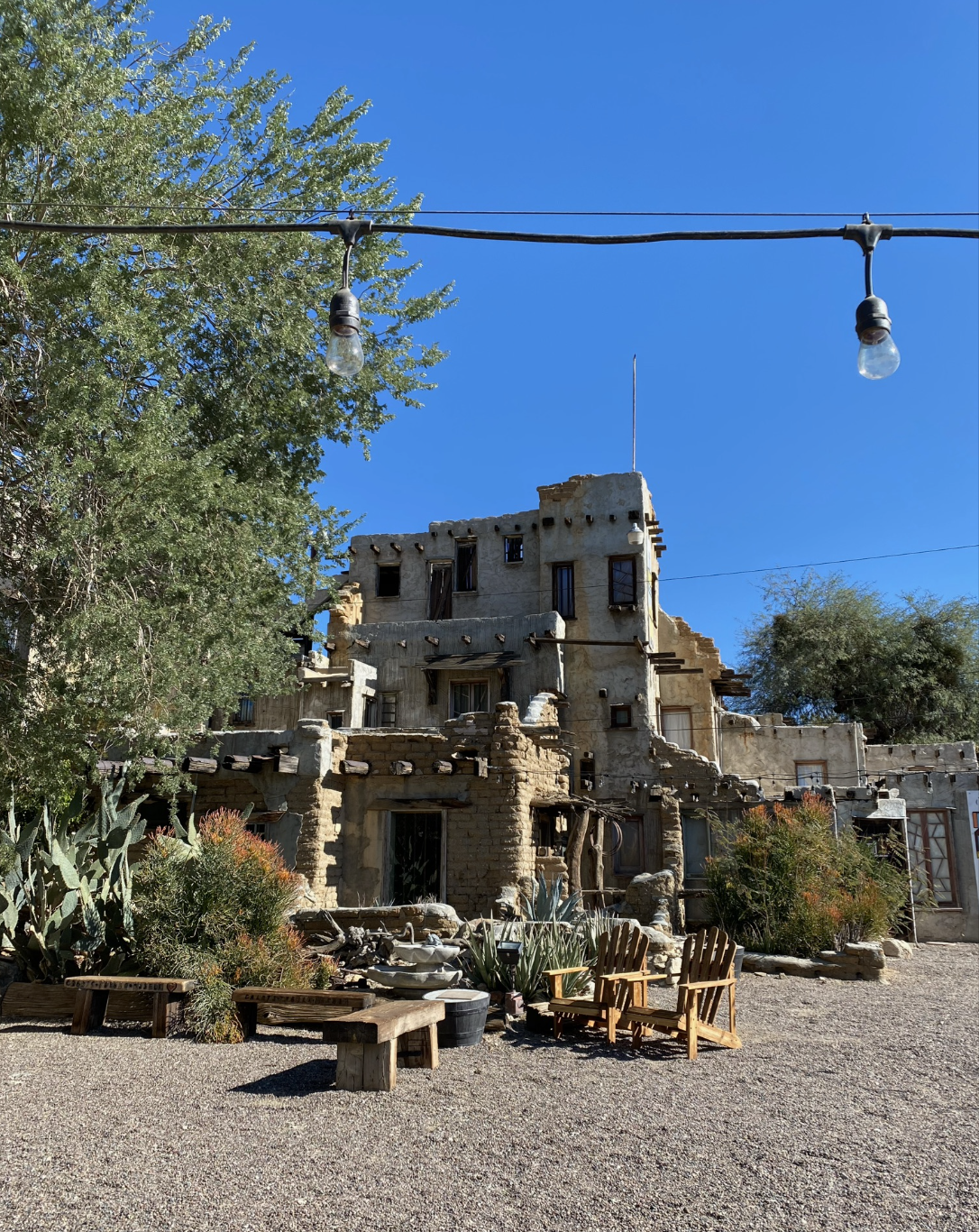 Afterwards, We checked into our Joshua Tree Air BNB- a super cute "tiny house" in the middle of the dessert. We dropped our stuff off and decided to go on a short hike in Joshua Tree.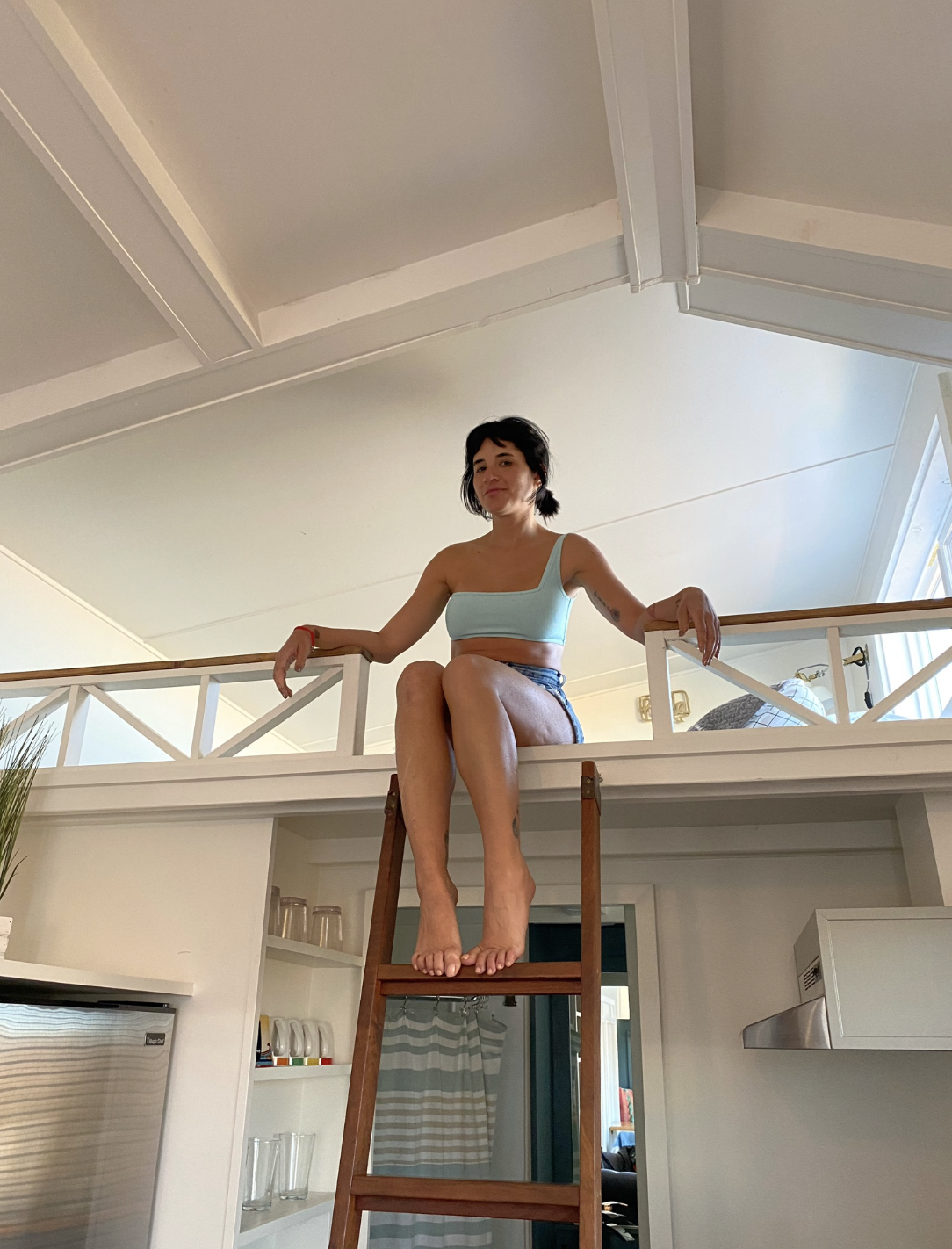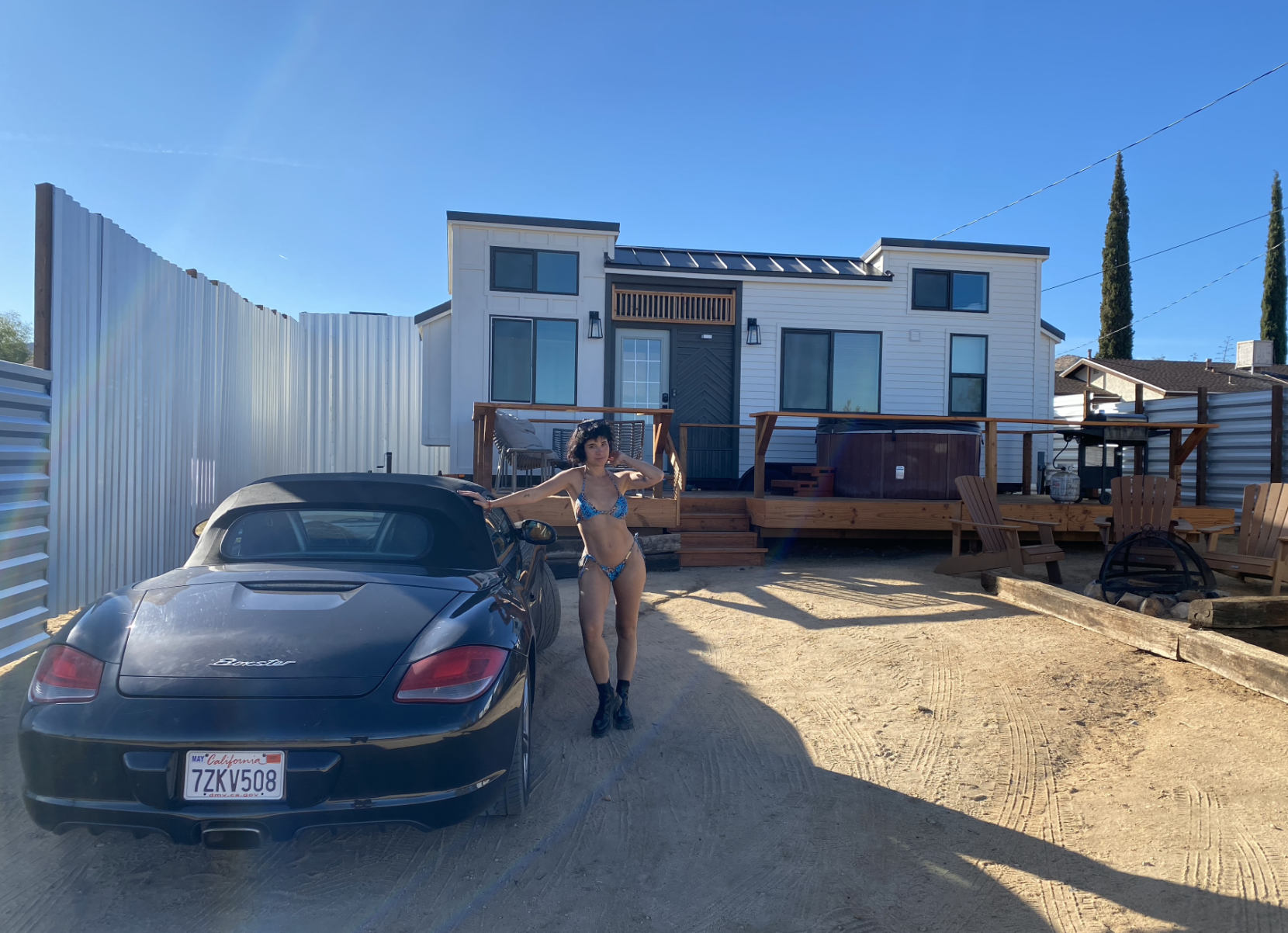 There are plenty of hikes in Joshua Tree- it was really tough to choose which one we wanted to check out- you can literally spend a week here getting lost.
Day 4
On our last day, we woke up early, packed up the car and headed to another glorious hike which took the better part of the day but was nothing short of amazing. After that it was time to drive back to LA to catch our flight back home. But not until we got another round of In N Out!
Top Things to Do in LA
West Hollywood: Known for its vibrant nightlife scene, West Hollywood is the place to be for trendy restaurants, bars, and nightclubs and funky shops and galleries. A hub for the entertainment industry and the LGBT communities, West Hollywood is definitely worth a visit while you're in LA.
Beverly Hills: One of LA's highest-end neighborhoods, Beverly Hills is home to upscale shops, restaurants, and mansions lined with palm trees. Visit iconic Rodeo Drive for designer boutiques and you may even spot a celebrity!
Hollywood: There's so much to do in Hollywood, so there's no question why this area is one of the city's top tourist destinations. Head to Griffith Park and Observatory to catch a glimpse of the iconic Hollywood sign, stroll along the Hollywood Walk of Fame, visit Universal Studios, and check out the famed Chinese Theatre. Continue on to the Hollywood Hills for hiking along the many trails.
Drive the PCH: The gorgeous Pacific Coast Highway is a tourist attraction in itself. Make sure to take a drive along the PCH at least once during your visit to LA to take in the scenic vistas along the sparkling Pacific Ocean.
Santa Monica: One of the most charming parts of LA, Santa Monica offers both beach and downtown areas. Stroll along the vibrant Santa Monica Pier or rollerblade down the scenic bike path alongside the beach. There are plenty of chic restaurants and bars here, and you'll never be lacking for live street entertainment.
Malibou: Home to vast stretches of beach and gorgeous mountain cliffs, Malibu allows visitors to escape the regular hustle and bustle of the city. Spend the day surfing at the beach or enjoying a scenic hike. Along the PCH you'll find a variety of trendy beach restaurants and bars and you may even peep a celebrity.
Where to Stay in LA
Where you stay in Los Angeles will largely depend on what you plan to do there. You have several options when choosing accommodation in the city:
Hollywood: Great for families and first-time visitors to LA, Hollywood is one of the city's top tourist destinations. From the Hollywood Walk of Fame to late-night clubs and hotels, this neighborhood is also great for nightlife. Hollywood provides easy access to Griffith Park and the Hollywood Hills for hiking and exploring as well.
Santa Monica: Santa Monica offers visitors both beach and downtown vibes. With plenty of chic dining options, street performers, and the bustling Santa Monica Pier, this charming area is a universal favorite when it comes to where to stay in LA.
West Hollywood: This stylish area is the best neighborhood in LA for nightlife, and is a hub for the LGBT communities and entertainment industry. This area is home to trendy boutiques, high-end restaurants, and lots of bars and nightclubs, and it is one of LA's more walkable neighborhoods.
How to Get Around in LA
Driving is your best option for getting around in Los Angeles. If you don't have or want to rent a car, you'll likely spend much of your time in Ubers, Lyfts, and taxis, as public transportation throughout the city is relatively limited.
Protecting parts of the Mojave and Colorado Deserts, Joshua Tree is a vast national park in the heart of southern California. With plenty of hiking trails to explore and rugged landscapes to admire, Joshua Tree National Park makes for a great day trip from Los Angeles or a multi-day vacation on its own. This guide to Joshua Tree will make planning your trip easier than ever!
Top Things to Do in Joshua Tree
Hiking: One of the most popular activities in Joshua Tree is to hike through the rugged landscape and admire the unique Joshua Trees and towering mountains. There are a variety of hiking trails throughout the park, so be sure to bring plenty of water, sturdy footwear, and ample sun protection.
Climbing: Joshua Tree draws rock climbers and boulderers from all over to scale its incredible rock formations. The park tends to get busy during the winter months when other of California's popular climbing destinations are closed, so prepare for crowds at the park's climbing hot spots and campsites during this time.
Camping: Camping out under the stars and enjoying the vast tranquility of the desert are some of the top things that draw visitors to the park.
Photography: Photographing the unique landscape is one of the main highlights in Joshua Tree National Park. There's a reason why Joshua Tree has become Instagram famous!
Where to Stay in Joshua Tree
You have several options for where to stay when visiting Joshua Tree National Park. Your first option is to stay at one of the campgrounds inside or around the park. This is one of the most popular ways to experience Joshua Tree and many of the campsites are first come first serve.
Other popular options are staying in hotels or Airbnbs in the nearby towns of Joshua Tree or Twentynine Palms. Palm Springs, the Coachella Valley, and Los Angeles are all relatively close by as well and provide ample overnight lodging accommodations if you're only planning to spend the day in the park.
How to Get Around in Joshua Tree
The best way to get around Joshua Tree National Park is by car. The park's climate varies drastically and can be harsh, so it's best to drive to various scenic overlooks or trailheads. The park is just over 2 hours from Los Angeles and less than an hour from Palm Springs.