A few days ago, history was made. Our very first Woman Vice-President- Kamala Harris was chosen by the American people. On Saturday night when she gave her speech, I watched my 8 year old Mia tune in and I felt an overwhelming sense of hope. The last four years under Trumps presidency has put the feminist movement behind, our rights were at stake and what a relief it was to see one of us on that podium.
A few months ago, I had the pleasure of chatting over zoom with a group of Women from all walks of life to talk about everything and anything that involves being a woman in 2020. We ended up chatting for over two hours!
Eiko La Boria  a United States of Women Ambassador for New Jersey, author, activists and all around bad ass boss lady organized this meeting of the minds. I asked her to summarize this wonderful time.
---
On September 10th, three generations of women came together to discuss a handful of issues affecting girls, cis and trans women, and non-binary people in Jersey City and Hudson County. From Gen Z through Gen X we discussed women living in poverty, period poverty, consent, misogyny, cat-calling, equal pay, competitiveness, marginalization of women in the art world, boyfriends, the role of women elected officials in advocating for women's rights, finding our true calling, self-love… we covered a prism of topics. There was one goal to this exercise, show Hudson County how women across generations can create a coalition by learning from each other, supporting each other, and fighting for greater levels of gender based justice by pushing for more equality, advocacy, and representation across Hudson County. 
Our aim is to continue building our coalition by amplifying, elevating, and strengthening the voices of girls and cis and trans women and all people that have lived through the experience of misogyny across Hudson County, in order, to reach gender equality in every single room in Hudson County. 
-Eiko La Boria 
Now meet the wonderful ladies!
Gabriella Ambroise
Gabriella is a recent graduate from Saint Peter's University in Jersey City having earned her Bachelor's degree in History and Political Science. Born to a single mother from Haiti she was raised in Brentwood, NY with her sister. Gabriella has spent her entire undergraduate career fighting for issues like affordable housing, immigration and climate justice through her internship experiences and community organizing. She currently works at Saint Peter's University as an Administrative Assistant and is pursuing a Master's degree in Public Administration.
Kiki Buccini
"Even after all this time, the sun never says to the earth, 'You owe me.' Look what happens with a love like that. It lights the whole sky." – Hāfiz
Kiki Buccini is a Jersey City based collage artist who has shown at several art galleries over the past 5 years. Cutpasteface is the pseudonym Kiki Buccini uses for her collages. A lucid dreamer, empath and humanist- her subject matters are influenced by surrealism and social issues. Her work attempts to take a crack at the human experience; the solitary paths we all must take, yet share in commonality the struggles and challenges we all face.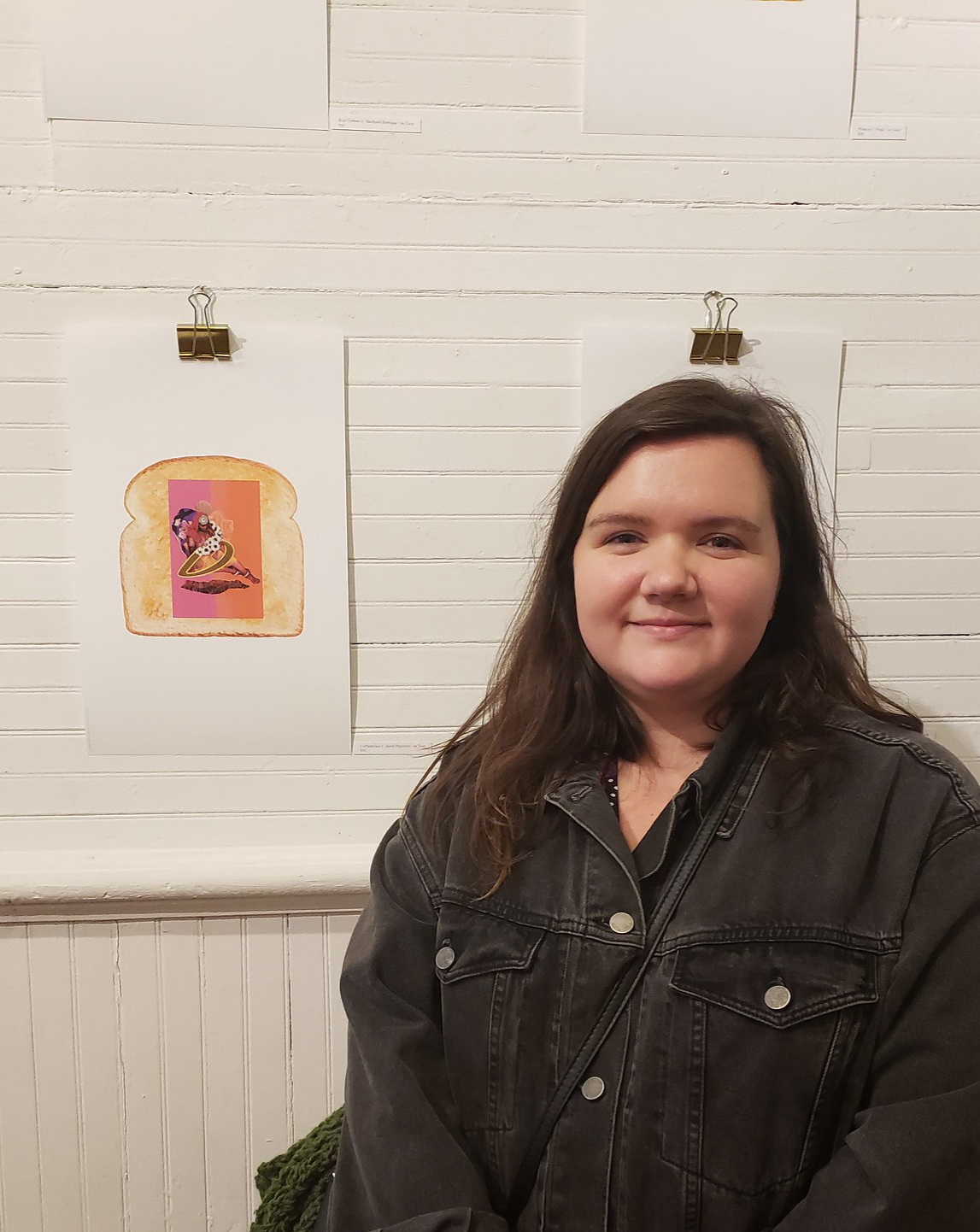 Kelly A. Gormeley
"Freeing yourself is one thing, claiming ownership of that freed self was another" Toni Morrison  
Kelly A. Gormeley Soto possesses over 22-years of experience in both sales and strategic relationship management within the financial services industry.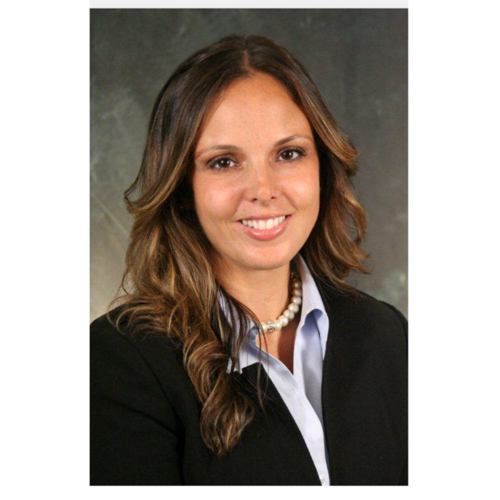 Prior to establishing her own financial practice with Northwestern Mutual, Kelly managed key accounts strategy where she was the National Accounts Manager for ClientWise,LLC. Throughout her career, Kelly's responsibilities have included, developing and growing sales and assets. She has demonstrated the ability to foster deep relationships in her roles as National Accounts Manager and Regional Coordinator at both Prudential Financial and AllianceBernstein.
Kelly received her B.S. from Saint Peter's University and is a graduate of Rising Tide Capital, SBA. She proudly serves as the President of the Hudson County chapter of BW Nice, LLC and is on the HCST Board as an Advisory Council Member. She is a proud committee member of Act Now Foundation's annual gala and a proud Rotarian in Jersey City, NJ. Kelly has successfully completed a Certified Financial Services Coach Training Program and is eligible for the Associate Certified Coach (ACC) designation from the International Coach Federation.
Kelly is passionate about serving others and has developed a movement entitled the "I Deserve Project" which encompasses clarity, wellness, empowerment and financial advice. She shares her life's work and serves the world by aiding in comprehensive financial planning, producing content and events and leading individuals to become the best version of themselves through her retreats, seminars, workshops, pop-ups, masterminds and one-on one coaching experiences.
Kelly resides in Bayonne, NJ with her children, Deja, Ayden & Mia.
Eiko La Boria 
"'Women belong in all places where decisions are being made. It shouldn't be that women are the exception." Ruth Bader Ginsberg 
Eiko La Boria is a social commentator, writer and poet.  She is a United States of Women Ambassador for New Jersey. She is a former Dramatic Writing Fellow, Writers Guild of America East/Columbia University.  Eiko has travelled extensively and has written of her experiences particularly with the subject of sexual harassment, assaults, and systemic silence in the Los Angeles film industry.  That led her to writing a novella entitled "The Fame Shame Game: The Debut".  This preceded the now known Me Too and Times Up movements of today. Presently, Eiko is the Founder and Executive Director of the The Flow Initiative created after she discovered that period poverty isn't solely a problem in developing countries. She believes ending period shame must work hand in hand with menstrual equity in all restrooms and with continuing education on this subject in our classrooms. She maintains that "The female anatomy is mainly ignored or regulated and hardly ever respected. This must change."  Eiko's favorite hobbies include reading mythology, creating new fragrances and candle making.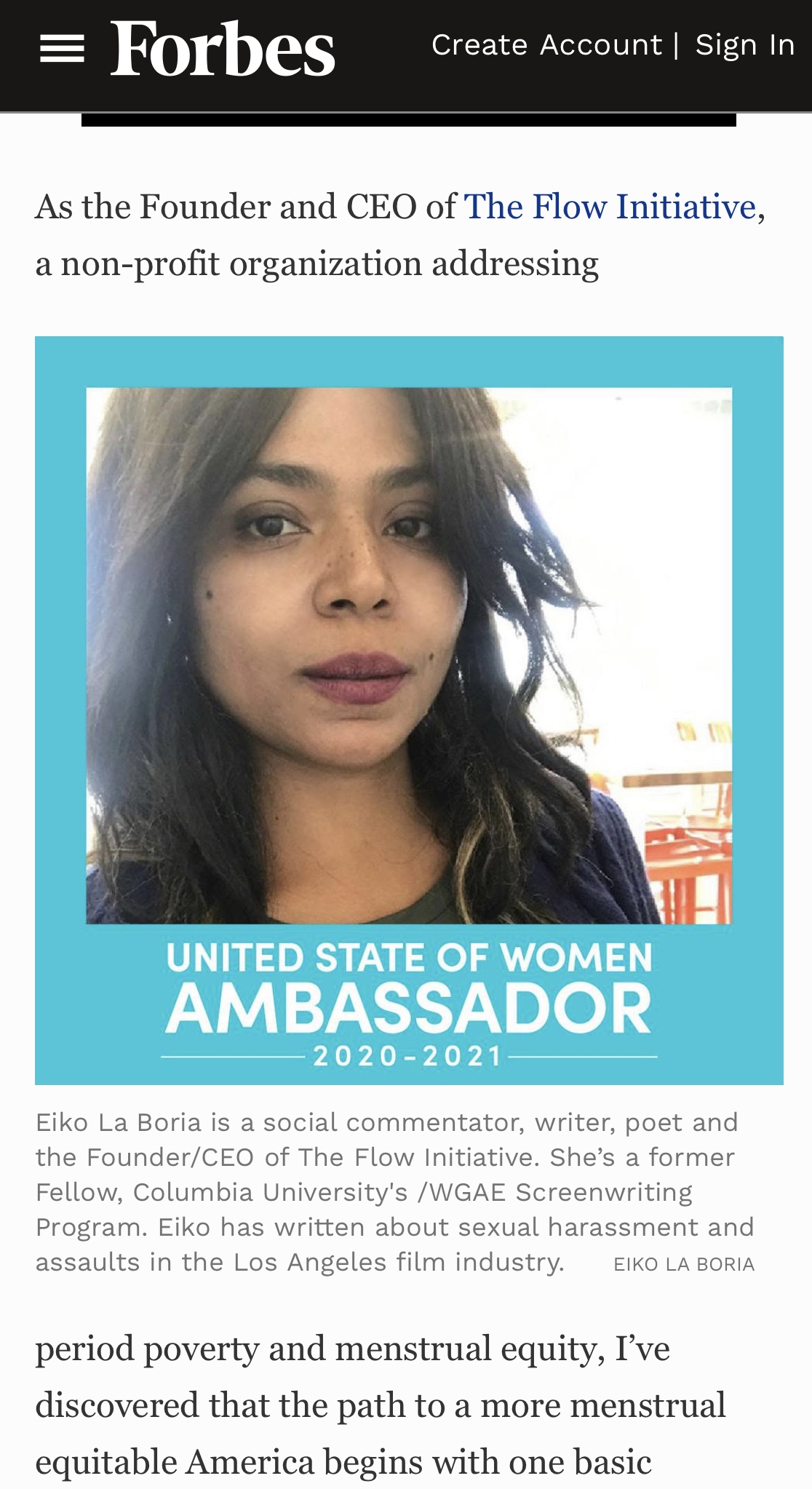 Follow her on Instagram @theflowinitiative 
Jasmine Romani Romero 
"Your task is not to seek for love, but merely to seek and find all the barriers within yourself that you have built against it." – Rumi 
Jasmine Romani-Romero is a 25-year-old Peruvian-American collagist from South Florida working in Jersey City under the pseudonym Primcess. After spending several years as an amateur illustrator, music photographer and videographer in Miami, she embraced the medium of collage in 2017. Inspired by music and magic, she seeks to create whimsical works that explore play, the occult, beauty and discuss feminism and transformation while borrowing from various mythologies including that of her own indigenous heritage. Keep up with her work on her Instagram @primcessart or check out her website at palmystrie.com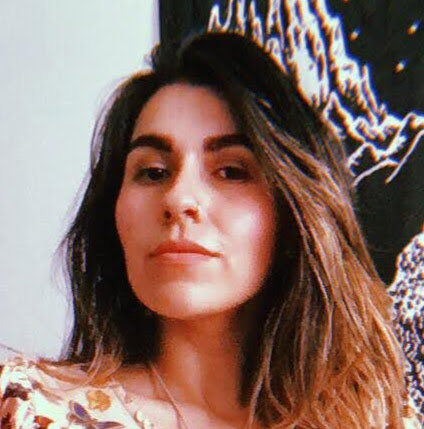 Jenna Toulantis 
Jenna Toulantis is a JC based photographer and the founder of JC Women's Collaborative. Originally from Brooklyn, Jenna moved to the West Side of Jersey City with her husband and their pup Lola in the Spring of 2018. 
Her collaborative seeks to create a safe space for women living in Hudson County. You can follow the group on Instagram @jcwomenscollaborative.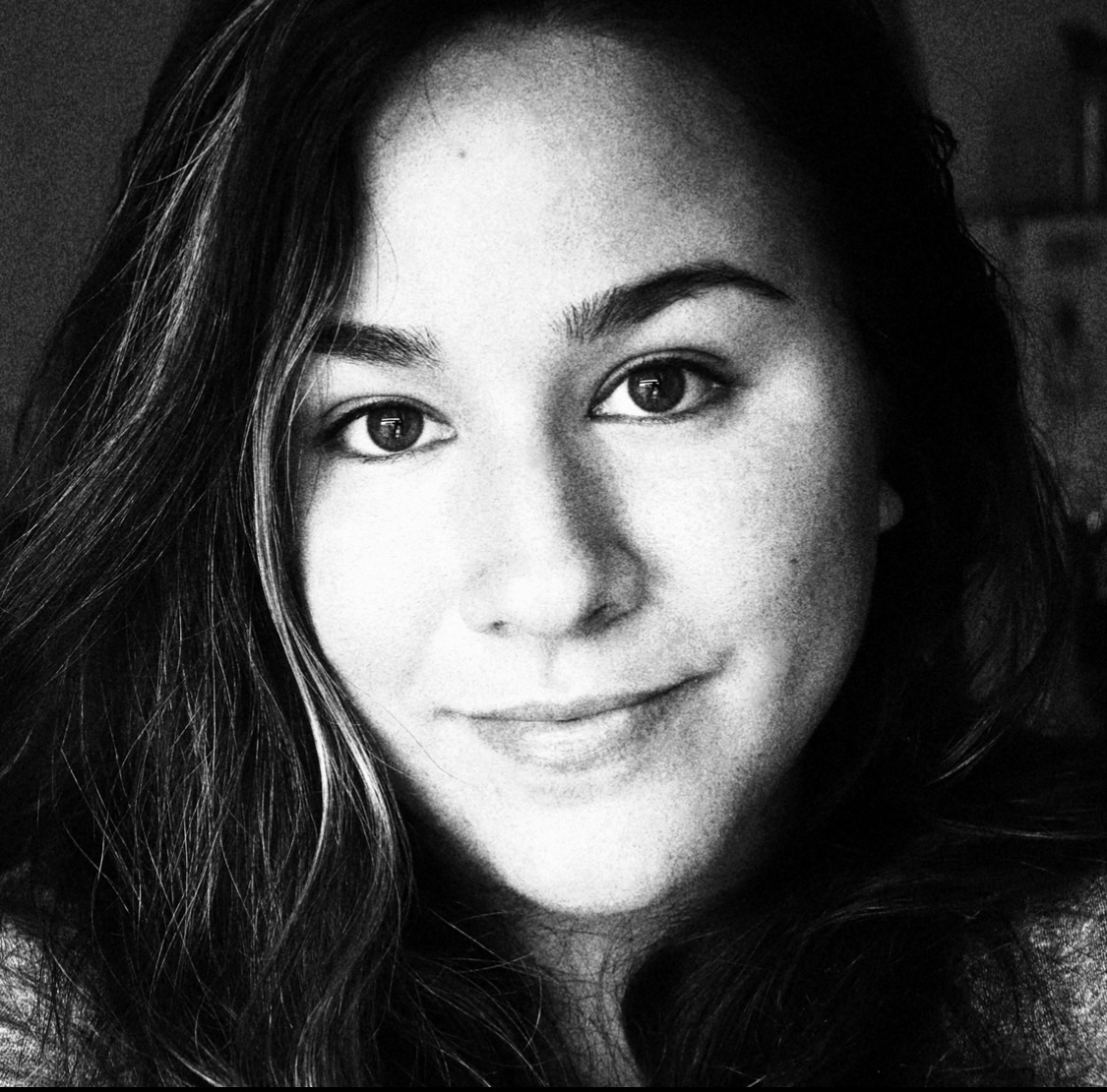 Womxn of NoHu is a movement, made up of volunteer womxn and allies in North Hudson, who critically believe change must happen against street harassment and violence against womxn. Our mission is to
raise awareness against street harassment within our North Hudson communities; through data collection, shared stories, or planned events. This is ultimately to advance three pivotal actions and resolutions, a platform for womxn's voices to be heard, mxn to learn and inspire policy change in our local governments.
Lilliana Martinez
Brown latinx 22-year-old activist, artist, and student of community organizing. Founder of Womxn of North Hudson.
Before moving to Texas last month, Lilliana known as Lilly spent her time learning how to organize through great mentors and grassroots organizations around Nj and Nyc. With the help of her friends, local organizer, Adil Ahmed, and Joan Maldonado, they created Womxn of North Hudson. A movement that spreads awareness against street harassment and violence against womxn. Within a few days, Womx of North Hudson grew their size x5. Through organizing protests and daily newsletters, Lilly found herself with a great team of passionate leaders. Womxn of North Huson would soon advocate for bigger causes like bringing justice to Vanessa Guillen through their communities. A project that is still in motion and soon to make changes in their local towns in North Hudson. In her spare time, when Lilly was not doing WoNH work, she assisted other local grassroots movements like Food for Us, Regeneration, and The Future of West New York in her home town of West New York, Nj.
As an artist, her activism is still well and alive in her pieces. Her paintings revolve around the injustices and challenges she faces through self-portraits. The form Lilly paints these particular portraits and expressions are inspired by Mexican moralists from the 1940s. She takes turns using three main mediums. Acrylic paint when doing portraits, charcoal for hyperrealism drawings, and oil pastels for expressionism.
Her new days in Texas have been interesting for Lilly. Texas as she says is a new state with very different politics and cultures compared to New Jersey. Nonetheless, she is excited to learn about her community. The people in Texas as she says are motivated and already organizing a better state.
Quote:  "Open your eye and unclog your ears. You are now standing in front of a painting.
Take your brush and leave your mark for the better." – Lilliana Martinez
Jocelyn Rojas
Jocelyn Rojas is a 19 year-old Latinx community organizer, student, and activist who is at the forefront of gender, sexuality, and first-gen intersectionality. Jocelyn believes in making her glass ceiling the floor for those who come after her and making the world a more navigable place for those who come from similar circumstances.
In her time at school, she has played an active role in a research study centered around what First Generation students looks like now within academia, which is slated to be published by George Mason University.
Within Womxn of NoHo, she is working with like-minded intersectional feminist who all have different focuses within their community to break societal barriers and make their community better for those who identify as women in a machismo directed world.
You can find her on Instagram @bbjoc_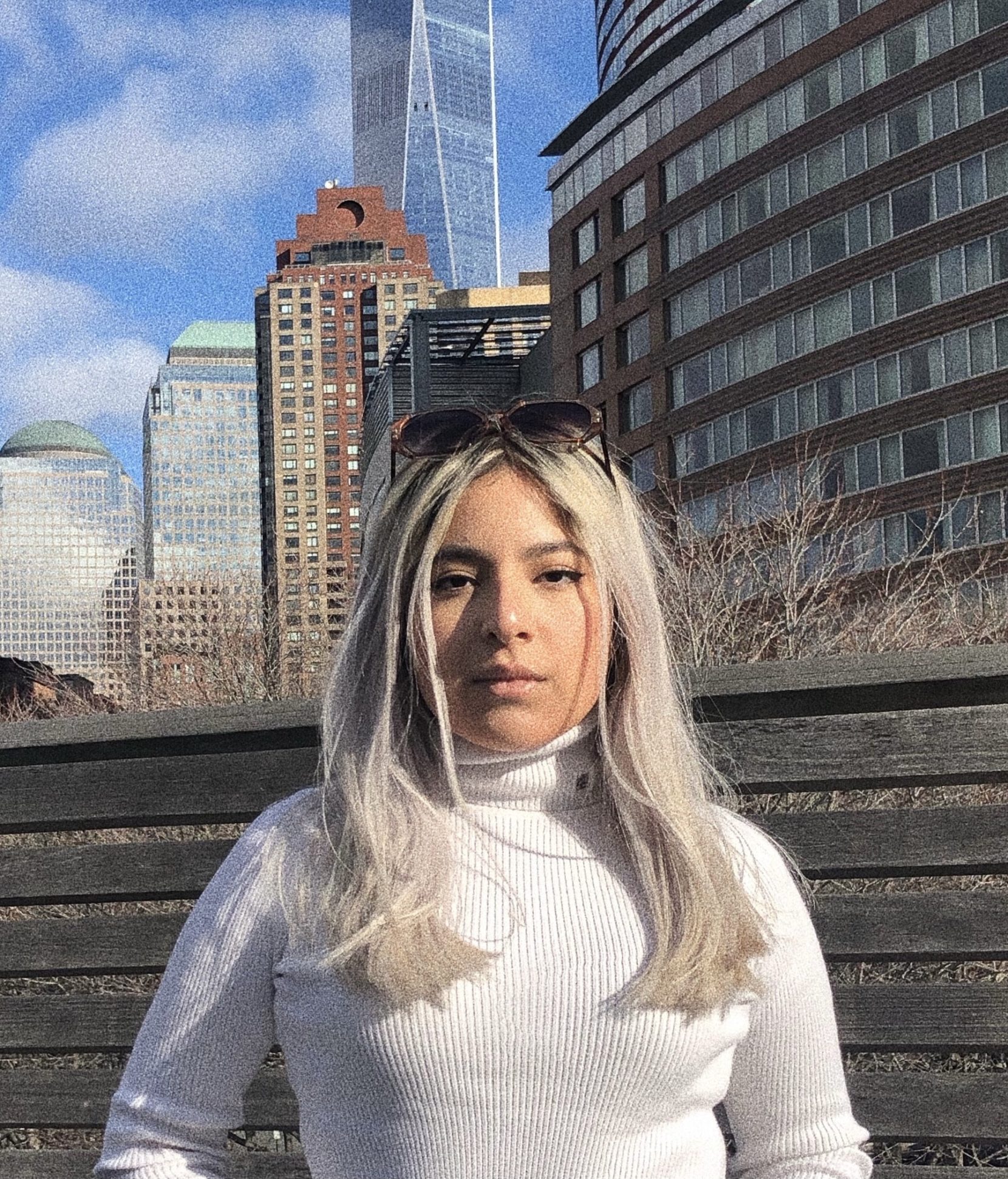 Cynthia Vazquez
"If you want to be a true professional, you will do something outside of yourself.  Something to repair tears in your community.  Something to make life a little better for people less fortunate than you.  That's what a meaningful life is, living not for oneself, but for one's community"  RBG
Cynthia Vazquez is of Puerto Rican descent and a native of Jersey City, NJ. 
She currently holds a position as the Assistant Director & Certification Officer at  New Jersey City University, College of Education – Center for Teacher Preparation & Partnerships. 
She holds various civic and community leadership roles both on campus and in the surrounding community.  Currently, Cynthia is a Senator at Large and Senate Secretary on the University Senate Board . She also holds a seat at NJCU's College of Education Advisory Council, and is a member of the NJCU College of Education Executive Council. She was the Vice President on the Council of Hispanic Affairs at NJCU from 2018-2019 and is now an advisor to the university committee as well as an advisor for the Rotaract Club.
She also holds a seat on the board for the HOLA school for recruitment efforts and holds a seat on an advisory council on education for Save Latin America. As a community activist, she is also the President Elect of the Jersey City Rotary Club of Jersey City and is a partner for The Flow Initiative.
Cynthia received her B.A. from Rutgers College, Rutgers University in New Brunswick N.J,  In Puerto Rican Caribbean Studies and English Literary Studies, and is a Graduate of NJCU's MA Teacher Education program with a certificate in ESL.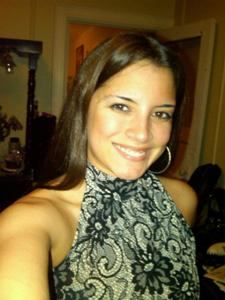 H.
H, the creator of #SexySustainability, is an ambitious Intersectional Ecofeminist. She wields her skills as a Sustainable Costume, Props, Makeup, Graphic Designer, and Editor to spread awareness for balance and justice. H brings bold, bright energy into every interaction! She is an avid cosplayer and lover of vintage video games. H honors the exchange of ideas and always encourages a healthy dialogue between differing opinions. As a hailed Capricorn, she commits 110% to any project she is passionate about. H is a logical, realistic person who still retains hope in the future of humanity!
Quote:
"The fruits of the Earth do not exist to be worth something to us."