The following piece is written by Tori Wallace, an NJCU student who has recently dealt with the loss of her mother. 
Tori Wallace is currently a Dean's list undergraduate student at New Jersey City University, aspiring to one day become a Psychologist. She's been a well known Jersey City native since she was born in May 1994. Since the recent passing of her mother, she has conducted an initial workshop focusing on essential dynamics of the love and loss of a mother. While she has been writing informally for years, this is her first officially published piece. Tori plans on continuing her workshops in memoriam of her mother, in hopes of inspiring many other people who may experience a disconnect between themselves and their mother/mother figure. 
---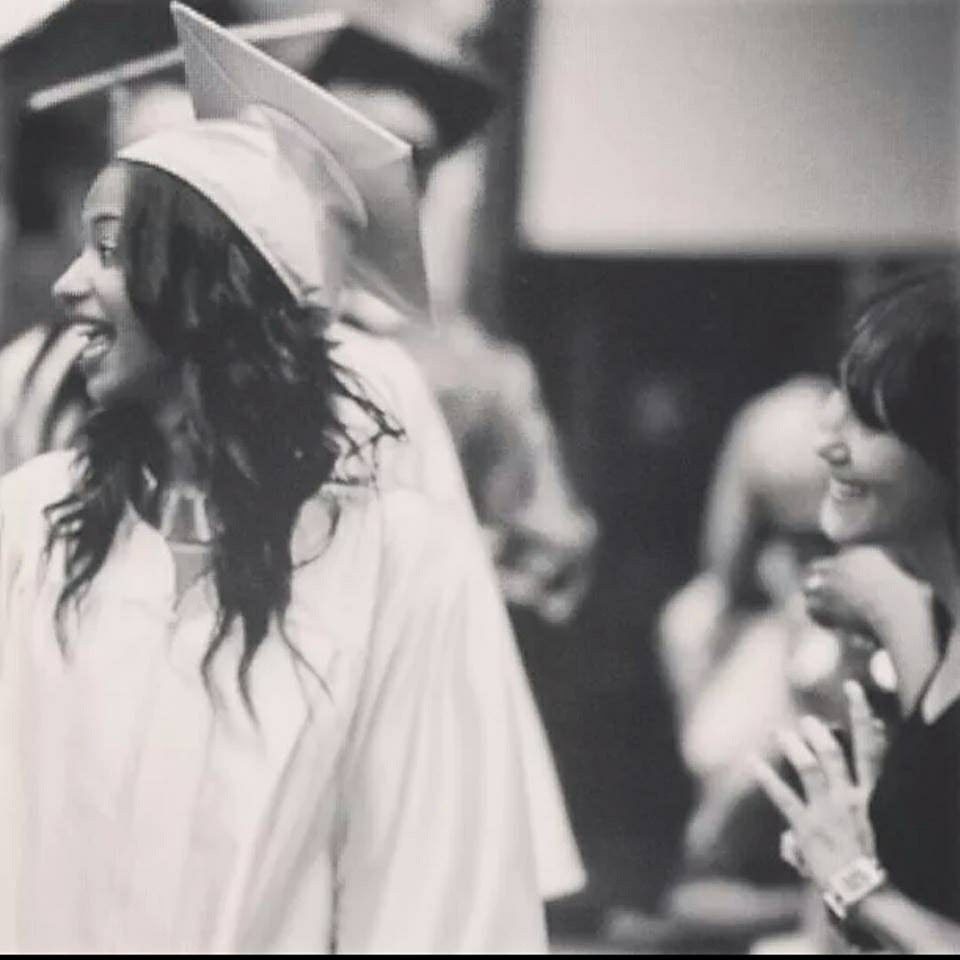 The light shined through the window blinds, as it did every other morning. This morning was different, though. There was something about the sun light that did not shine the same. The sun was shining a little bit brighter than it did yesterday and the wind pushed the blind a little more subtle than it did two days ago.
I was stuck staring into the ceiling in an immense day dream when my phone rang. Suddenly, the morning wasn't so peaceful and the sun wasn't so bright, and the wind wasn't so calm. A frantic scream into my ear through my cellular phone brought an instant racing heart beat into my chest. It was my grandmother. Her voice shook and cracked as though her heart were beating with the strength of an earthquake. "Tori, you need to get over here right now! She's gone! She's gone!" she struggled to scream. What is she talking about? I was completely flabbergasted. The phone hung up and I was left with an empty feeling in my body that would not allow me to breathe the same way. I'd later learn that I never would breathe the same way again since this very moment.
Racing to my old and raggedy red Jeep Liberty, I tripped over nearly everything in my path. I was not walking the same way I once walked. Still this empty feeling persisted as I drove past red lights that were meant to be stopped at. The view was a blur and tears flooded through to the pores embedded in my face. The closer I got to my house the more my body weakened, the more my thoughts strengthened.  What was going on? I had no clue! All I knew was that I'd never gotten a call like this before.
Red and blue lights whaled in the distance and it was almost as if there were no such thing as noise. I heard nothing. But I could see all of my family members standing on my porch with tears rushing down their faces, the same way mine were. Everybody was there except for my mother.
There is no word imaginable to describe exactly how I was feeling at this moment, but I will try my best to describe it as accurately as possible. There was a tension that could be sliced with a fighter's sword or a butcher's knife. There was something inside of me stopping words from passing my lips. Why was my uncle crying? I hadn't seen that man cry since him and my mother were arguing about things that didn't seem to matter anymore. Why is my aunt here that hasn't been bothered with us in decades? Why are there people here at my house of origin that I only see at funerals and some birthday parties? These are the thoughts that rushed through my head simultaneously.
My older brother grabbed my shoulder and pushed me towards the front door and every movement following this step seemed to have been made for me by a power that is higher than myself. The sight of emergency medical technicians, detectives, police officers, and some more men and women wearing business attire flooded the scene of my living room. The living room that I once shared with my mother on a continuum of laughs and at the other extreme, arguments and anger filled tears. A living room where, if I could imagine it right now, would illustrate my mother tickling my son when he was two years old and in return him laughing uncontrollably. If I could imagine it right now, the images would epitomize memories that will try to fill a void that can never be replaced. My mother.
I brushed past the EMTs, detectives, and everyone else as if I were walking on a New York City street trying to get somewhere in a hurry. What was next was an image that will forever replay in my mind on repeat, like a record player that'd been scratched a thousand times. Her leg lay lifelessly, dangling off the side of a bed that I once laid in with her. Her mouth lay motionless, a mouth that once told me that she loved me. It was hard to imagine that her lips would never curve that way again. It was hard to grasp the fact that my mother's arms would never wrap tightly around my body the way they once did before. It was hard watching my grandmother lay slumped over the bed next to my mother's immobile body weeping hysterically while emotionless personnel wrote harsh notes onto their clipboard of documents.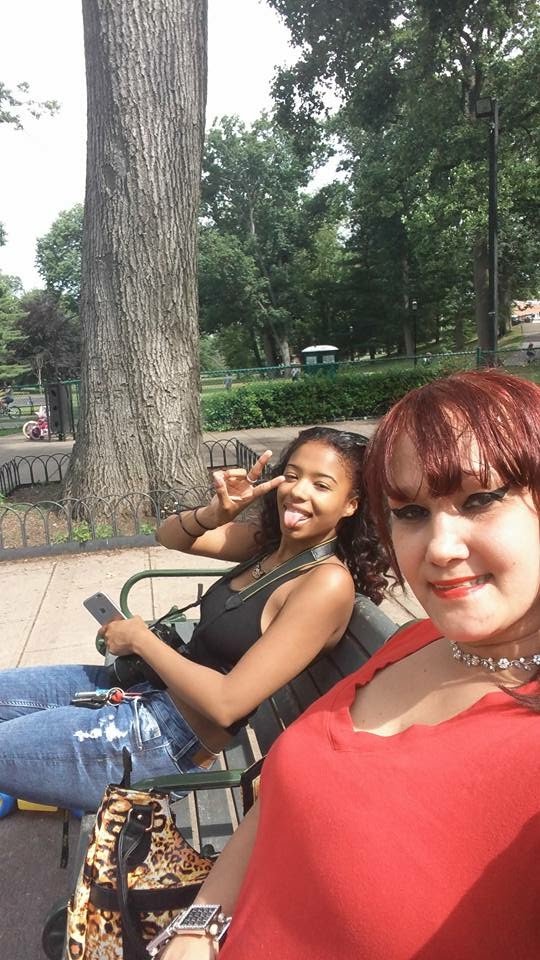 I almost forgot to breathe when I heard the screams of unknown voices in the background of my awareness, "oh my God! I cannot believe this! This is crazy!" These words echoed in my head as though they were bats flapping through my skull as an undiscovered cave. I was empty. I still am empty. I've been to amusement parks, beaches, family outings, and much more with my mother. But I'll be deprived of ever doing that again. I rest slightly assured knowing that my mother once bathed my virgin body in a sink that my dependent body would drown in if left alone. I am barely okay with knowing that my mother let the world know that her daughter was a rolling stone and was strong enough to fight anything imaginable. I'm sorry mama, but this I am not sure if I can fight. What hurts most is that you don't even know it. I'm slightly okay with that. I'm slightly okay with knowing that my mother does not feel the pain that I am feeling now and will forever feel for the rest of my time being able to feel.
I can remember your strong, but skinny fingers pushing into my back as I swung higher than the swing itself at your favorite park that soon became my favorite park. I can still hear your voice screaming, "You're driving too close to those cars on the side of you! Move the car over!" when you took me driving in your three row Dodge Durango for the first time after receiving my permit. The same truck that sits in the back of our house until this day waiting for you to just wake up and drive it again. I am not sure if I am talking about the truck missing you or me. I still wait for you to wake up and drive me to work again every day. I still wake up in the morning waiting to hear your bedroom door creak open right before the bathroom door slams shut.
I remember my grandmother turning my nappy curls into pigtails. She loved embarrassing me because my mother thought it was funny and "cute". I wish I could go back to these days that I once dreaded, just so I could see you smile again.  It was always so easy to make you laugh. The notion of me being born was enough for you to be happy forever. I wish it were enough for you to live forever, but in reality life is set up a different way than my desires.
You don't know pain until you've stared into a four year old's watery eyes after that child has told you that he misses his grandmother, or in his neologism, his "gee". You do not know pain until you've found yourself curling your lips onto silent words that can't seem to pass your teeth whatsoever. Silent words as an answer to your four year old's gesture. To my son, I am so sorry for this loss. You are not old enough to express fully how you are feeling and I am sorry that you are forced to internalize your feelings amongst yourself. As we adults try to explain something as deep as death to you in a more colorful way, we remain by your side. The love is immensely flooding through us emotionally.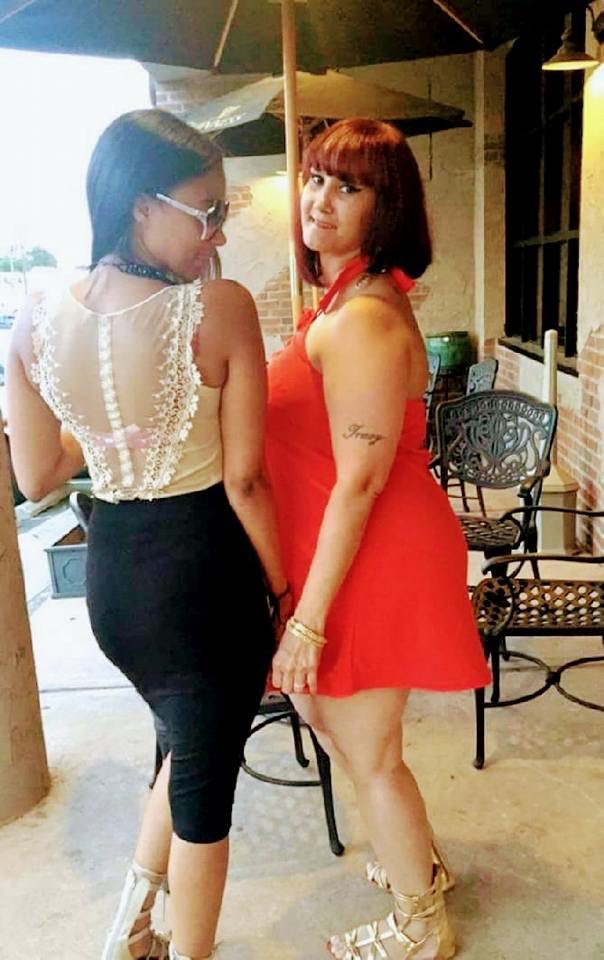 I've heard the advice, "She's still with you in your heart," "Your mother loved you very much," "You have to stay strong for your son," and all of the "She's in a better place" remarks. None of this is able to soothe a wound that is deep enough to have cut through the other side of my heart. I am now without a mother who loved me very dearly. How is she in a better place when the better place is here with me?
The loss of a mother is unmatched in feeling. It is something that, unless you've gone through it yourself, you cannot imagine how it feels. The mother, or caretaker (someone you see as a mother), is the foundation of a family. She is the one who has raised me when I was born and continued to raise me up when I was feeling down in my adolescent/adult years. Even until this day, following my mother's death, she continues to raise me up. I am motivated by thoughts of her in everything that I do. With having the experience of feeling in knowing that I'll no longer be able to experience my mother in the flesh, I can now educate others on how important it is to appreciate their mother's presence while they have it.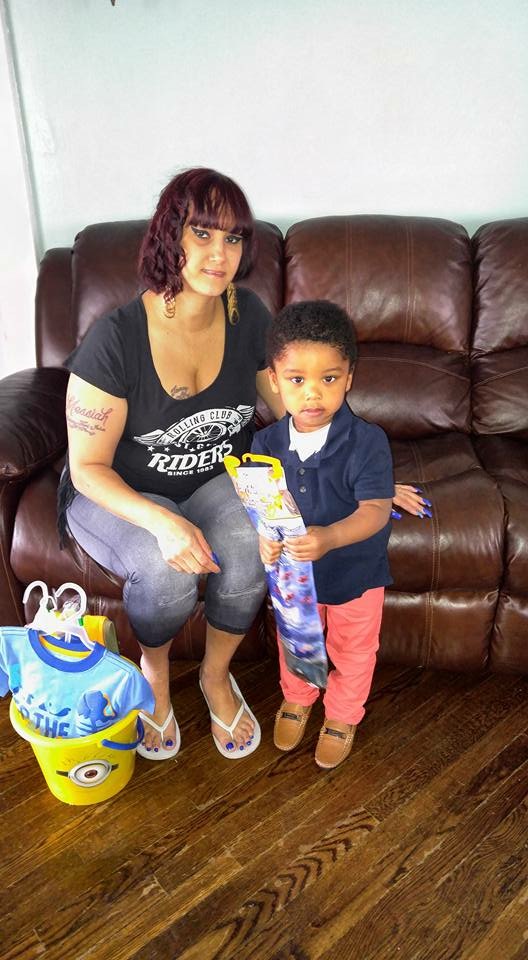 My mother and I have a bond that is unbreakable, not even by death. Even though this is true, I still feel like there was not enough I love you's, and there wasn't enough hugs. However, there was a light that shined brighter than usual through my window blinds that morning and the wind was a bit more subtle. I take that as my life will shine brighter now knowing that my mother is at peace without struggle. She has won the battle, I am still fighting.
---
Thank you to Tori Wallace and Safa Mostafa for sending over the piece and photos. You can find Tori on Instagram: @_piffy.