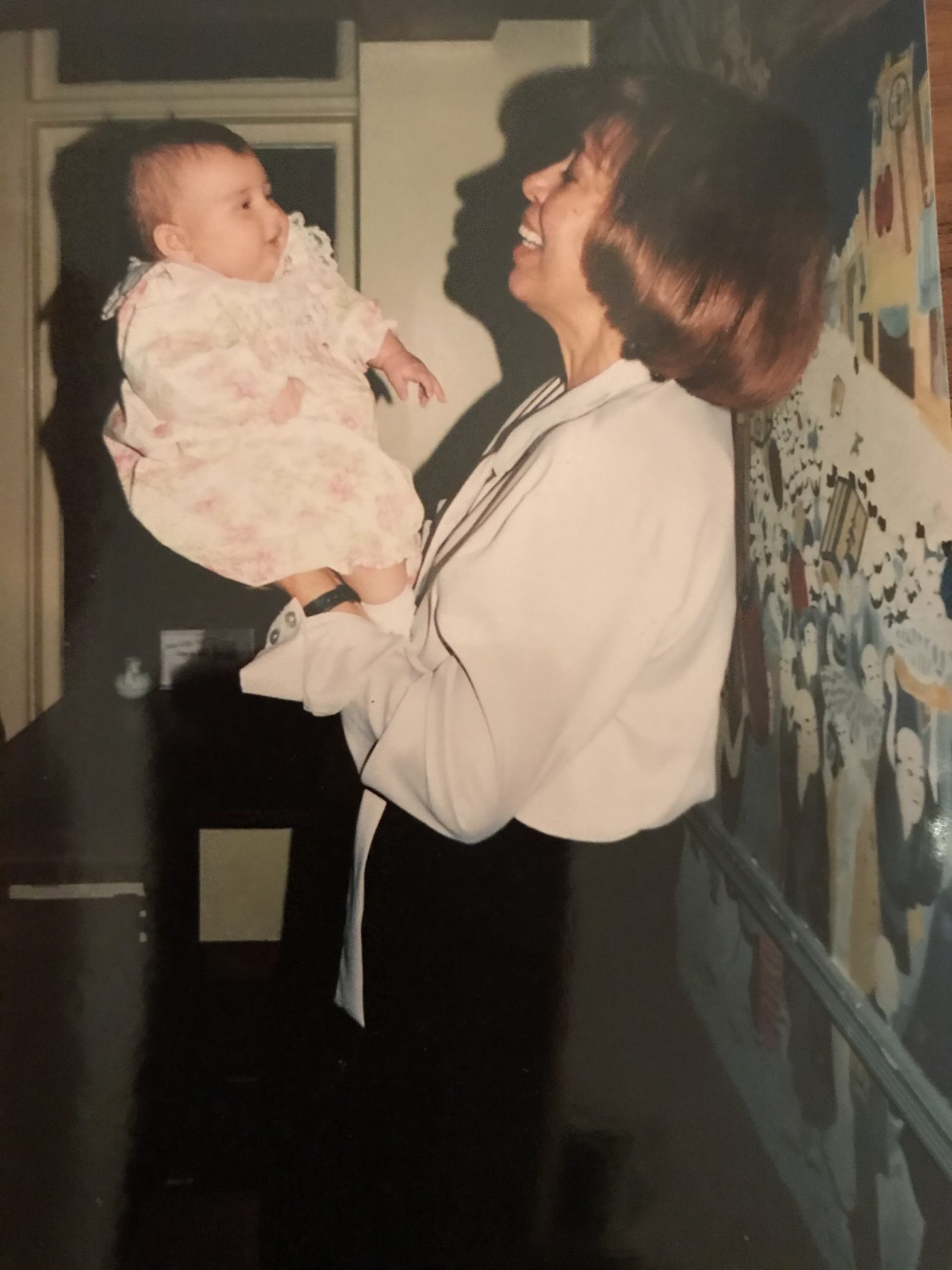 Covid-19 hit the United States in mid-March, ushering us into unprecedented times and altering our entire way of life. Businesses would be forced to readjust or shut down, hospitals would start to fill up, and nursing homes would refuse outside visitors. My great-aunt, Celeste, who was living in a nursing home in Elizabeth, would not be allowed to have any visitors. She had been steadily recovering from surgical complications that had left her hospitalized for over a year. But two weeks into quarantine, my mom learned that she had passed away in the middle of the night. 
Social distancing practices had begun affecting the way businesses were operating, and this included funeral homes. While attendance would normally be capped at room capacity, now it was mandated that a maximum of ten would be allowed. Celeste's son, Miguel, decided to have a funeral service despite the circumstances, and my mom, who was very close to her aunt when she was younger, felt like it was her duty to go and honor the woman who raised her.
On April 1st, we arrived at the funeral home fifteen minutes to ten o'clock. After ringing the doorbell, a masked and gloved employee told us we could not enter earlier than ten. Shivering in the brisk April air, my mom and I wondered who else would be attending the service. My great aunt's son and another distant cousin showed up a few minutes later, and two members of my aunt's congregation had yet to arrive. 
Once we were allowed to enter, the four of us were greeted with a basket full of individually wrapped disinfectant wipes. But, as an employee told us, keeping our gloves on was fine. We only had fifteen minutes for the ceremony, and it was suggested that we all sit six feet apart from one another. Since the couple in her congregation were running late, my great-aunt's son asked, could we wait until they were here to start? The answer was no, and it was clear that they were reluctant to let anyone else in after their doors had closed.
We moved into the viewing room, and my great-aunt laid peacefully in her casket, her eyes closed and arms crossed. Her son asked if anyone had any words to say. My mom spoke up, rejoicing in my great aunt's life; the sacrifices she made and her achievements. While my mom spoke, the last two people arrived at the funeral home and said a few words themselves. Her son spoke last, recalling his time with her. As he was reminiscing about how she was an amazing mother and woman — 
The employee interrupted him to promptly alert us that our fifteen minutes were up and it was time to go. A room that should have been filled with friends and family only had six people saying goodbye. 
The next stop would be the cemetery. Only one car was allowed to follow the hearse, and only one person allowed to step out of the car at the burial site. My mom and I accompanied Miguel to the cemetery, while everyone else decided to go home. We waited patiently in the car while he signed some final paperwork, and when he returned we drove over to her final resting place.
Four manual workers were already there, dirt piled around them and a wooden contraption designed to lower the casket into the ground assembled. They carefully lifted the casket out of the hearse and placed it on this wooden contraption. Slowly, the casket inched out of our view from inside the car, while her son watched outside, alone. And then, my great-aunt was truly gone forever. 
Perhaps television and movies have set expectations of what a "proper" funeral is supposed to be like. Priests, eulogies, people coming together to celebrate life and grieve over death, and graceful burials. Mourning is a natural process that doesn't adhere to a time limit. Having a fifteen minute timer halts the natural grieving process. Covid-19 has done more than just affect our personal health and daily lives, it has encumbered the formalities of saying your last goodbyes.