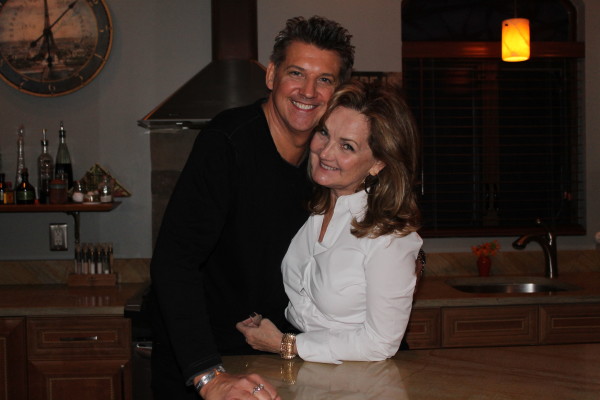 This is the hardest post I've ever had to write. My posts normally consists of light hearted topics; art, fashion, me stuffing myself with food, or dancing around with the Big Hair Girls, which is nothing like this story you are about to read.
Keith Brennan, a Jersey City native, was sexually abused as a child by two priests from his church. When Keith first reached out to me a few months ago, I was reluctant to interview him. I am not a journalist and I wasn't sure how I would approach this subject. His story was too incredible to pass up and my gut told me that there was a higher purpose to me meeting him. I went to his home in Bayonne he now shares with his beautiful wife Diane.
This story is actually not just about abuse. Keith's story is about love, compassion, about overcoming tragedy and finding a higher purpose in life. I am so honored to being able to tell his story.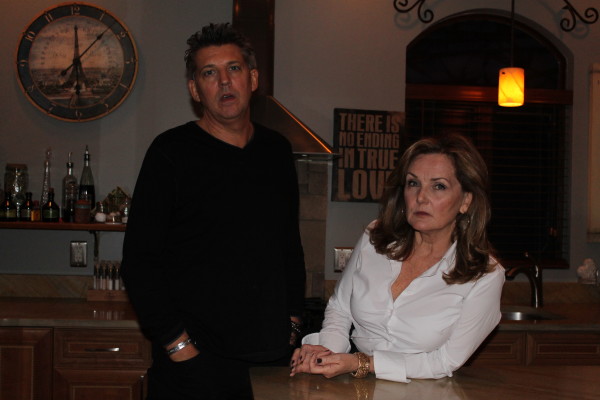 What are your names? Keith and Diane Brennan.
Start from the beginning. I grew up in the Greenville section of Jersey City. I grew up in a very devout Irish Catholic family, very strict. At like 12 years old I started playing the guitar and sing so I was invited to audition for the church's folk group at St Paul's in Jersey City. I went to the grammar school, and so did Diane… We grew up a few blocks from each other, but she is 11 years older than I am.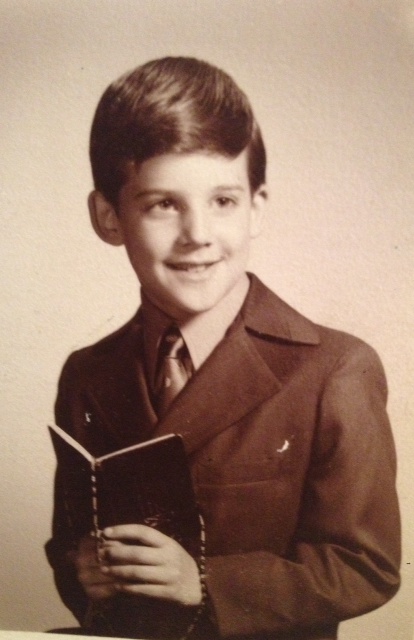 (Diane) Haha, thank you for putting that out there!
Never reveal a woman's age!! (Keith) Haha…. so I joined the folk group and then the musical director of the church, Keith Pecklers befriended me and started, unbeknownst to me a very long and involved grooming process…To sexually abuse me. We would meet every week and he would start calling me up at night, and started to slowly and methodically talk to me in a sexual nature….
How old were you when it started? I was 13. He told me that his girlfriend would have sex with me… as a 13-year-old, I am like "Ok, great when?". I had no idea what he was talking about or what these things were since my life was very insulated and I wasn't exposed to anything like that. Then over the course of 6 months, eventually the time came and he told me we would be having practice at his house. I went over there with my guitar, and he had his organ set up in the dining room…
(Diane) Not that organ! haha.
I love that you guys are taking this lightly!! haha. (Keith) We joke a lot, I think you have to find humor in tragedy.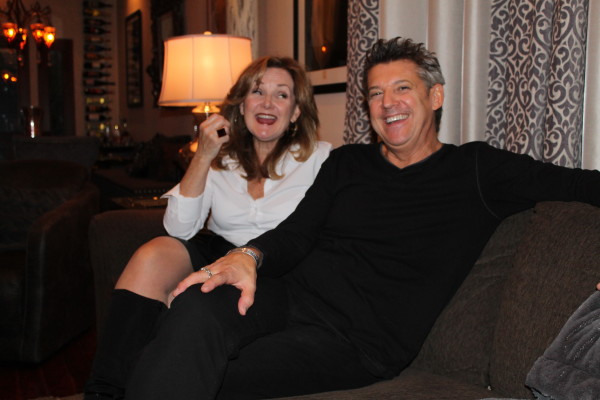 So we were practicing, and he pulls out a pornographic magazine. It was the first time I've ever seen anything like it. My heart was racing… he tells me it was my lucky day because his girlfriend was going to come over… she never ends up showing up and he ends up sexually abusing me.
Was that the only time it happened? No. It would happen every week. My whole world was the church and the folk group so I was able to compartmentalize that happening to me from my life but I was spinning out of control obviously.
Was your family aware of what was going on? No, not at all. They became aware when I started to have panic attacks more and more. Keeping the secret… He is a pillar of the community, involved in every aspect of the church, everyone knows who he is…. He would tell me not to tell anyone because I would get kicked out, I won't have friends… just the whole mind thing.
After 6 months a new young priest came to the parish as a deacon, father Tom Stanford. It was the first time you ever saw a priest that didn't wear a collar…. he wore jeans and was totally "cool". Again, he befriended me and he knew that I was in the folk group. Over a certain amount of time, I was able to confide in him to tell him that I was being sexually abused by the musical director. He told me "don't worry about it. I will take care of it and get it to stop" which he did. Only for he, himself then to take over.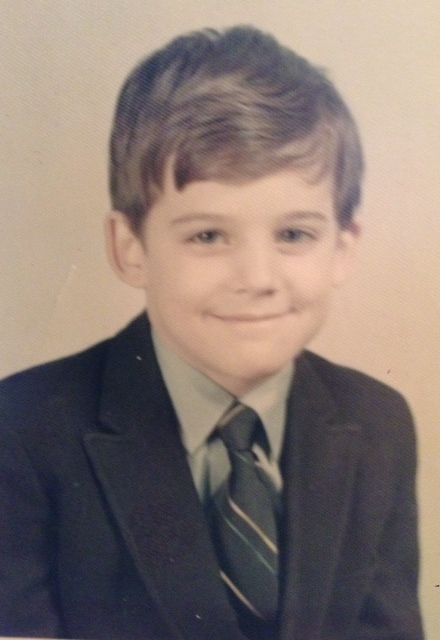 That continued for 4 years. It was all during my high school years. Meanwhile at 14 when the abuse started happening, I read in the Jersey Journal about an acting class that was starting in JSQ at The Hotel Plaza which no longer exists. I asked my parents if I could go, my mom took me that night to join the class. I was sitting there on a couch with my mom and I see the big brass doors of the hotel and Diane walks in with her brown curly hair and she looked like she was 15 years old.
Our eyes connected.
(Diane) He was 14 and I was 25.
(Keith) We really hit it off and became friends. At the end of the night I asked her if she needed a ride home with my mom and she said "I have a ride home…" then this guy walks in with two little kids and it was her husband!
Then we would see each other twice a week during this acting class and that's how we met!
The whole time that this is happening, how come you didn't reach out to anyone? You just don't. First of all, I was already filled with anxiety and unsure of who I was as a 13-year-old boy… I knew I wasn't gay because I was very attracted to girls… but really not understanding what was going on, not really knowing it was sexual abuse until 32 years later. That's what happens to a lot of men, we find that you can't really speak about it till 20+ years later.
(Diane) The ages that we are in, our grand children are getting educated on what to say or do if god forbid something like this happens. Back then, it wasn't spoken about… there was a veil. You just didn't talk about it. You don't even talk about sex to begin with. If god forbid you did talk about that you would be told to keep your mouth shut.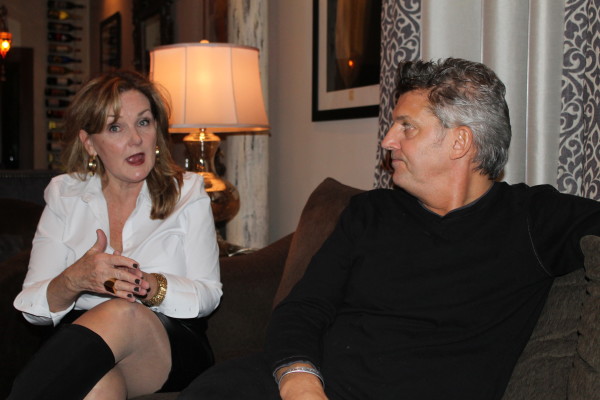 (Keith) I fell into a very deep depression, physically, mentally and spiritually… I was sexually abused in the church! I went to a very deep dark place. In the meantime I met Diane and we started this friendship, ended up losing contact when I was 16 when the class ended. About a year and a half later I got on the Boulevard bus and I see her sitting there. She said she was separated from her husband and going to an acting class in New York city and asked me if I wanted to join her.
(Diane) My husband and I decided to separate…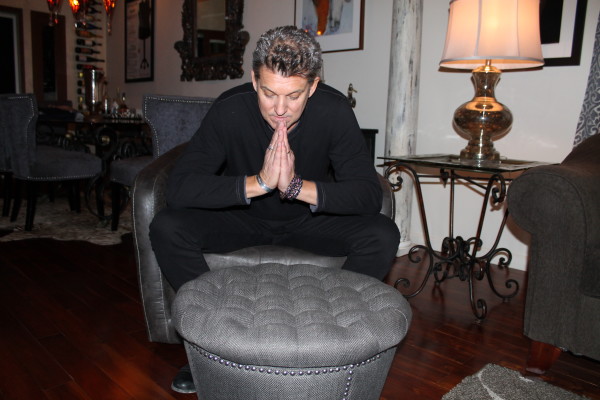 Did you ever have any feelings towards the priest? I did. Very confused way. He talked about leaving the country with me, basically kidnapping… for my 16th birthday he took me to the Bahamas.
And your parents didn't wonder? No because he was part of my family at this point, he was sleeping over in our apartment. He was spending every holiday with us… meanwhile my parents where going to him for confession. He knew the whole family dynamic and had control over my family.
It's the fall of 1979 and Father Tom rents a home in the Catskills and invites me to stay with him for the weekend, invites my family, friends, whoever I want…. He is best friends with this Nun, and she was the principle of a high school in Paramus and she bought him a car. She was in love with him….
Woah. This is insane. (Keith) Haha. You can't even make this up if you wanted to. I have a girlfriend at the time who was 16…. I am in love with her (Diane), at the same time being sexually abused by the priest….
(Diane) You were in love with me but nothing happened.
(Keith) I also invited Diane and her boyfriend to this weekend in the Catskills.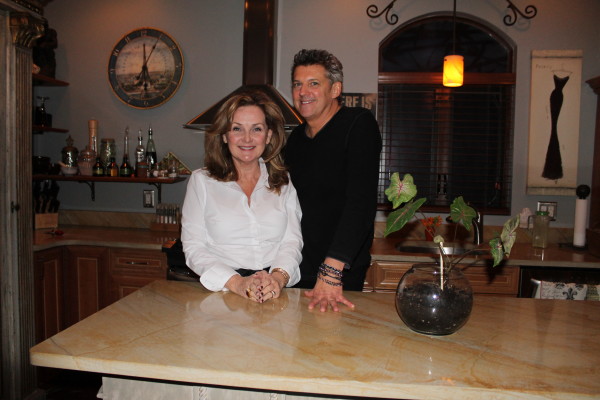 Ok let me rewind. Father Tom, the nun in love with him, you, your girlfriend, Diane and her boyfriend….This is crazy! So we all converge in the Catskills. Sunday morning, Father Tom does mass for everyone… we were like 15 people. Everyone left, I say goodbye to Diane and then she leaves…
(Diane) I sensed he did not want me to leave. My boyfriend and I are leaving, and we are driving down and I kept thinking of a way to go back, I know he didn't want me to leave. I said to my boyfriend, "I think I left my house keys back at the house" so we had to go back. I walked in and peeked into the kitchen window and saw the two of them in an embrace.
(Keith) I look and I see Diane staring at me, and we locked eyes… but I convinced myself that she didn't see anything.
(Diane) I went back to the car and couldn't believe it… I knew something wasn't right. I didn't know what to do.
(Keith) Two weeks later, I broke down to her and told her everything.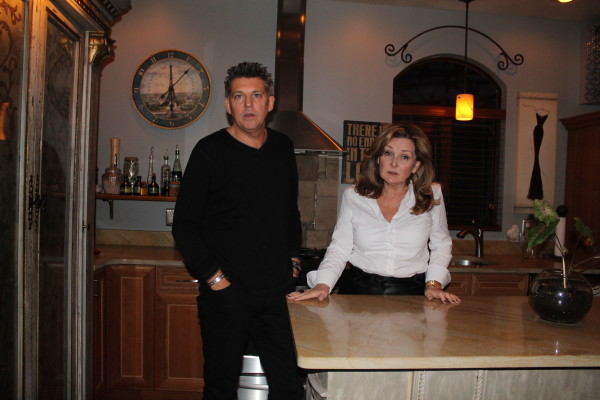 How did you react? (Diane) I said "I have to help him". I told him we would find a way. Then he declared his love to me, I declared my love to him…
(Keith) I told my parents what was happening… but I didn't know that it was sexual abuse…. they knew about Pecklers at that point… his name was Pecklers, how funny is that?
So creepy!! haha. Wait until I tell you who he becomes… Anyway I tell them everything that happens. So now Diane and I are in love and I break away from the church….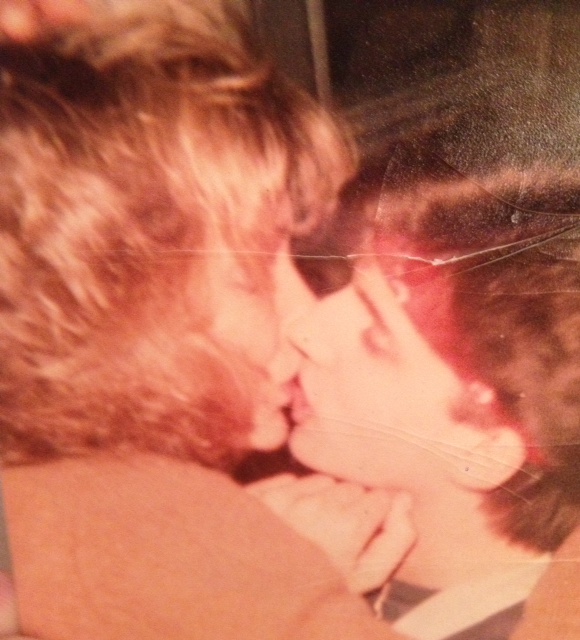 So backup. You tell your parents, you guys fall in love… what happened to Father Tom? Did everything just get swept under the rug? So one day, in Oakland at his new parish. He tells me he is with another kid, I know that now he is going to abuse this kid and something turned inside me and I knew I was too old for him now. Besides that, I went to him and told him about Diane and ended things.
He said to me
"I just want you to know that I will be there to pick up the broken dreams of your life"
Then I never see him again…
So I start my life with Diane, I leave college and I didn't know what to do… When I was about 18 years old, it was our one year anniversary and I hand painted a sweater for her… She wore it to a shoot in New York City with our son Christopher and all the models and directors asked her where she got it.  She said my boyfriend painted it…. She comes home and says you can start making these and told me I should be a fashion designer and I was OK! I will be a fashion designer…we would drive around in my Toyota and Diane was my model. We started selling to stores all over the place… before you know it I had a showroom on 7th Ave, then Miami, LA and it just took off and it became this great business. We were in Cosmo, I did clothes for the Sopranos, I did a film with Demi Moore…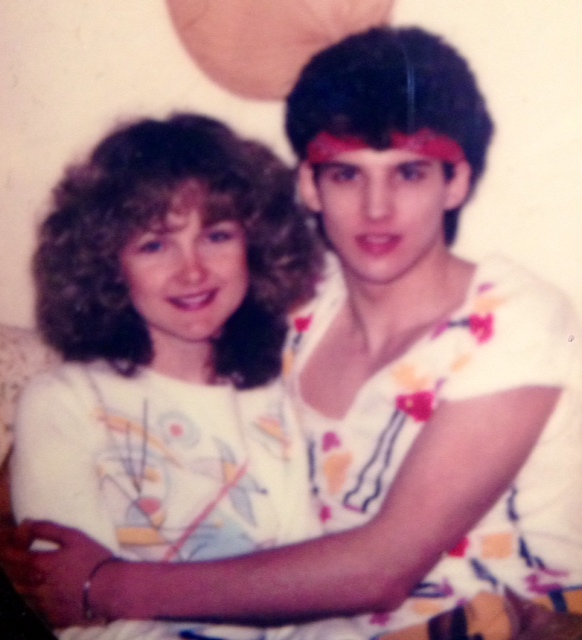 All this time you never talked about what happened to you? (Diane) We never talked about it.
(Keith) It never came up. It wasn't like lets forget about it… we were in love and that's what mattered.
(Diane) I always felt like when the time came he would be ready to talk about and do what needed to be done. That time came when we were at the end of the run of our business… he finally kind of spiraled down.
(Keith) In 2002 I was watching CNN and that's when the whole sexual abuse crisis was happening in the church… it came to the fore front. At this point I am looking at the TV and I couldn't even put it together. I thought I was the only one that this ever happened to… When I saw this it changed everything.
What was going through your head? Total confusion, I couldn't comprehend. Then I saw my abuser on TV. Pecklers the music director that abused me goes on to become the foremost authority on the catholic liturgy in the entire catholic church… he becomes the ABC News correspondent for Vatican affairs. Now I see him on TV, on ABC news. Pecklers is on TV talking about the sexual abuse crisis, and Pope Jean Paul had just died and they were electing the new pope…So he is on TV with Dan Harris talking about the sexual abuse crisis…. I am looking at this like "What the fuck is going on". He was this big superstar in the catholic church, which I didn't know.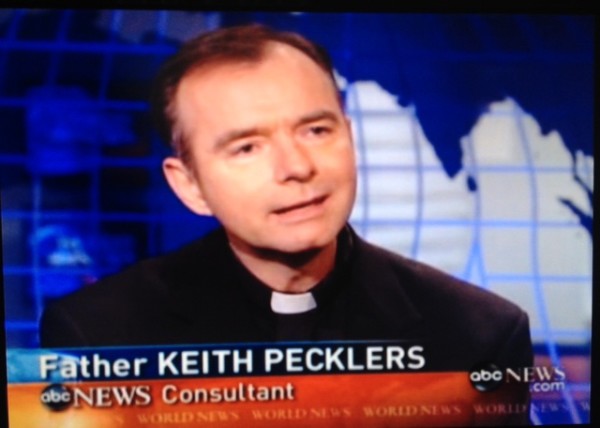 Ok. Now I need a glass of wine!! Hahaha. So now it's 2005, I decided I don't wanted to continue being a fashion designer. I ended it, so I could write my book. I take time off and I start making a film, I have no knowledge of it so I just figured it out. I started with a camcorder, video tapping things, interviewing Diane. Which is the original "Of God and Gucci".
Now it's 2008, and I am seeing all these people come forward about the church. I call my brother who is an attorney and say to him "I need to do something, I want to bring charges against the people who did this to me"…. My brother says to me that the statute of limitation ran out 30 years ago. He said, "They are going to laugh at you, you had two years to come forward….". New Jersey has the worst statute of limitations in the country…. I said just find me an attorney, someone to talk to. He finds me an Attorney, whose name is Steven Rubino, the attorney told me to come down.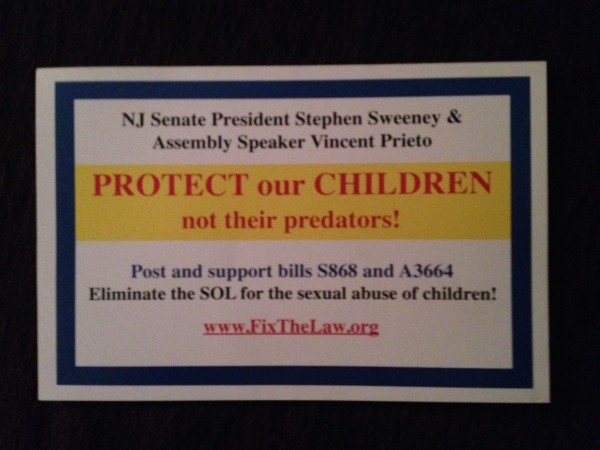 I go see him and tell him my whole story. He says to me, "Let me send a letter to Rome and to the Archdiocese of Newark and lets see how they respond…but probably nothing is going to happen". We sent the letter and then after two weeks they wanted to meet with me and do a settlement. My attorney says to me "This is going to be the star chamber, and it's going to be really heavy-duty, if you want to go to court, it will take years, they will destroy your life… they will go through everything…it's going to cost you $50,000". I didn't want to do it to Diane, we were involved in the community, had this business… So I didn't want to go through all that. I wanted them to know that I did not forget what they did to me.
I feel like I am in a f-ed up movie… (Keith) Yeah, so we go to the Archdiocese in Newark; there is this whole panel of psychiatrists, priests, lawyers… there are sitting around this oval conference table and they are all about to grill me about my story. This is totally unheard of that the catholic church would do this but they wrote me a check for $120,000 as a settlement. So this lawyer that I hired, turns out to be …. he's on 60 Minutes, he was on Larry King. Turned out to be the big attorney taking on the clergy. We end up settling. Now part of the settlement I had to go to this review board.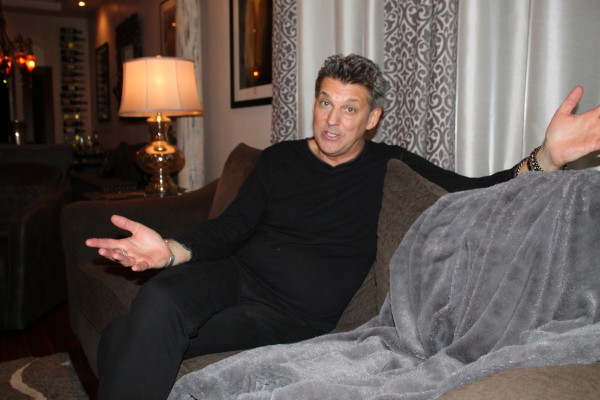 There is a nun who is dressed in plain clothes, and starts interrogating me… it was the first time Diane really heard the details. I tell them everything. They called in Pecklers from Rome to hear his story which we never got an answer about. He is still in Rome, he is no longer on ABC news.
As for Father Tom, his response was "What happened in the past happened, you can't change the past…" So he was fired.
This was all in 2008… in 2010 my brother calls me and tells me that with the statute of limitations, there is a new bill coming out for the senate "do you want to testify". He tells me it's the next day in Trenton…So we go to Trenton. I am the last one to tell the story, all the senators are half asleep… There is a mic set up in front of me. I get up there and tell them my story.
"In 1976, I was sexually abused in Jersey City…." It was like a bomb went off. Reporters start running after me when it was over… so now they start investigating. They call Pecklers in Rome and the journalist interviews him on the phone and basically incriminates himself and says "Even if I did do it, I was still a minor myself" which he was not… and he said " I can't be held responsible". Then it becomes a big story on the Star Ledger.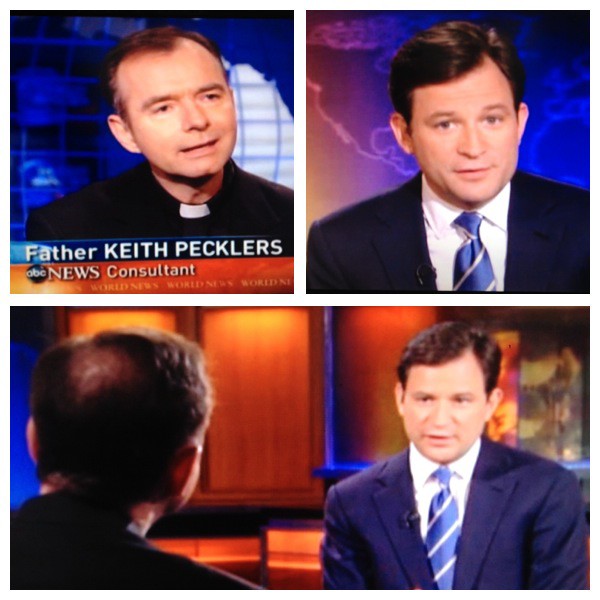 (Diane) It became a big deal because you were one of the first people to come out of a 30 year silence and come forward to the senate.
(Keith) After I testified, and was all over the news. I decide to make the documentary to raise awareness. "Of God and Gucci". To use my life as an example for other men to come forward… I made this film, and then I see the ad in a paper for the Golden Door festival and they select it. It becomes nominated for best documentary. It didn't win, but won best of the best… Now I start this whole campaign to help change the statue of limitations… Then decided to do a sequel.
How did you overcome everything? (Keith) Through love and communication… we really talked through everything and I felt safe and protected by Diane. We knew that our life was for a greater purpose and that overshadowed the abuse.
(Diane) We believe that everyone was put here for a reason, and everything you've gone through, and despite problems you have you are here to share part of your story and to help people.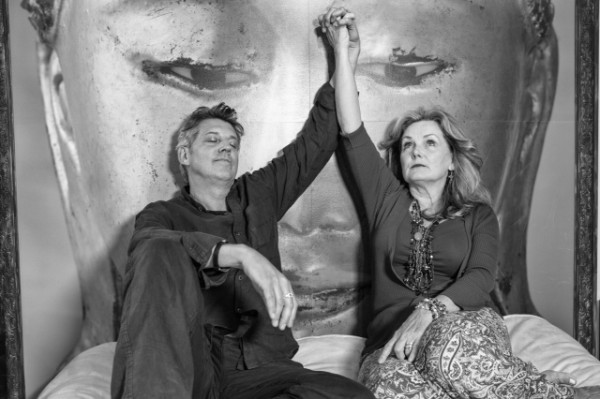 Has anyone else come forward as a result? I had one guy who I went to school and was very close to coming out. But it's a very painful thing to go through. We've had people come to us at our film showings…
(Keith) One in 3 girls, and one in 6 boys have been sexually abused as children. That's people you work with, that you are friends with and you have no idea.
Every time we show our film, men come to us with tears in their eyes and tell us that their wife doesn't know…
(Diane) Our hope is for more people to come forward. If there were no statute of limitations, more people would come forward, more people could heal since they know there is a consequence.
(Keith) I want to be an example for other men, as one who is happy, has a loving relationship and a successful marriage. There needs to be more positive role models to encourage men to want to come forward.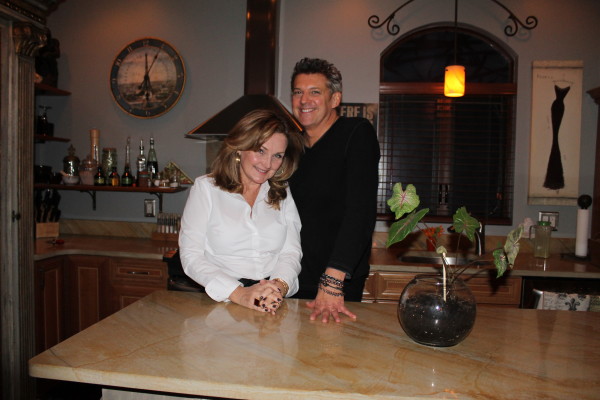 What's your next move? The film came out, I would love to get a film deal. I can definitely picture writing a screenplay…
It really is an amazing story.. and I don't just see it as a story about abuse, it's about love, about overcoming, and getting on the other side. Our story is an incredible love story and I am writing a book.
What is the secret to a happy marriage? We laugh a lot, and we talk a lot. We just assume spending every waking moment with each other… we are best friends and I want to be with her all the time.
(Diane) It's no secret, it's a feeling that you have. It made no sense for me when I met him…
If we have love, we have everything.
---
Email the President of the Senate Judiciary Committee:
Senate President Stephen Sweeney
Sensweeney@njleg.org 
to POST and SUPPORT

Bills S868 and A3664 to Eliminate the Statute of Limitations for the Sexual Abuse of Children.
Press:
http://hudsoncountytv.com/priest-rape-survivor-pushes-nj-law-eliminating-statute-limitations/