It's that time of year, the time when we like to throw caution to the wind and forget about those workouts we've been doing so well with all year in the name of some sweet, sweet turkey and gravy.  But it doesn't have to be that way!  I've rounded up the top 11 ways for you to healthily navigate through this food-centered holiday with workout classes, special events and some amazing deals you can take advantage of along the way.   Cheers to feeling festive and fit!
1. WHOS Gluten Free
This Celiac-safe  bakery and weekly yoga haven will remain open for its usual Om Fridays, a donation based class, on Black Friday.   All levels are welcome!  Class starts at 7:30pm, and you can sign up for it here:  https://www.eventbrite.com/e/om-fridays-community-yoga-registration-25919460805.
From one of the owners: "We love providing a space for the community to practice mindfulness and stillness in this chaotic world."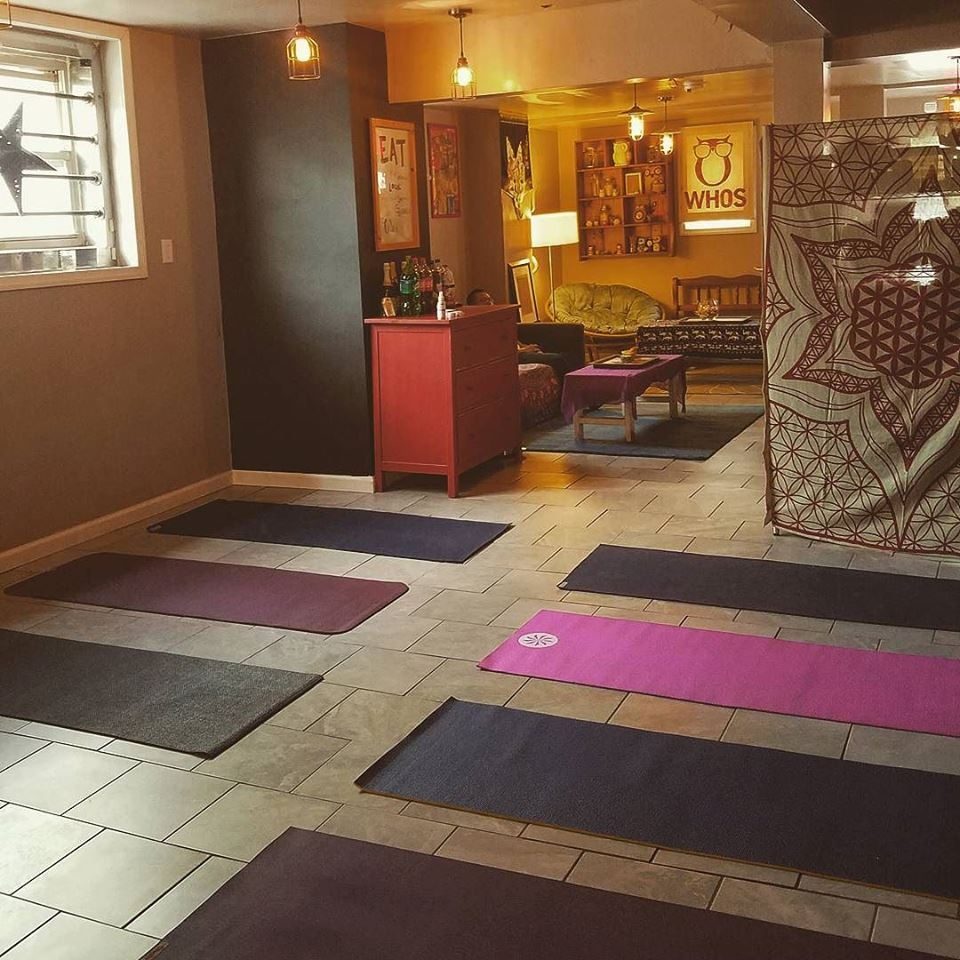 Photo Courtesy: Who's Gluten Free Facebook
2. Jivamukti Yoga
This yoga hot-spot will be open all day on Wednesday, with their last class beginning at 5pm.  They'll be closed for Thanksgiving, but will reopen on Black Friday for their vinyasa style  Spiritual Warrior class at 12:30pm, leaving you enough time to namastay in bed or get some shopping done before getting centered on the mat!
https://www.facebook.com/jivamuktiyogajerseycity/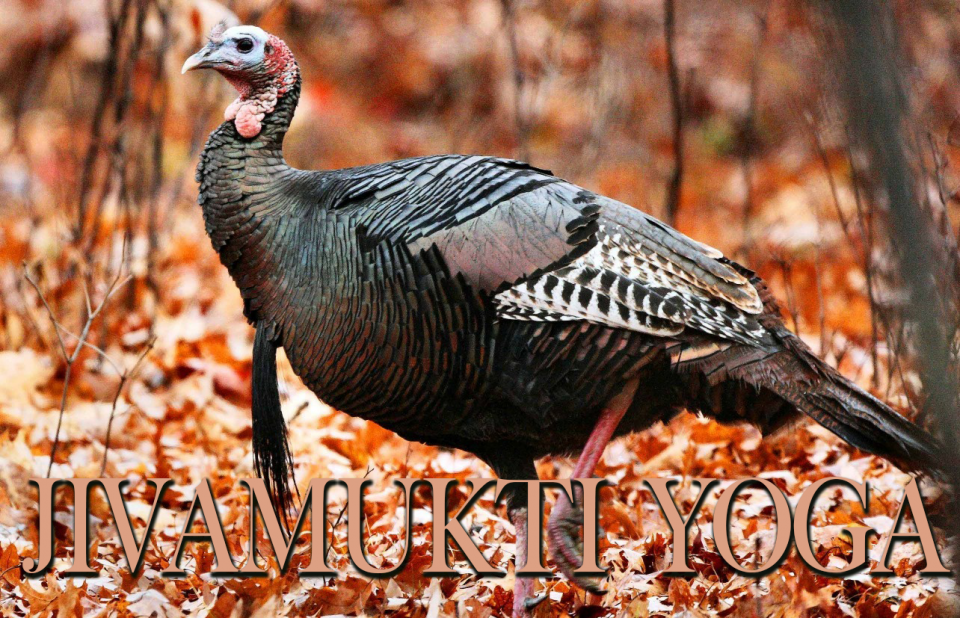 3. Sassy Cap Dance N'Fitness
Kick  your metabolism in high gear with a pre-turkey day class over as Sassy Cap.  This class will be a 75 minute Zumba/S.A.SS (sexy and sassy swagger) class.  They are also currently having a special Thanksgiving sale now through Wednesday. Get the details at www.sassycapdancenfitness.com/deals.html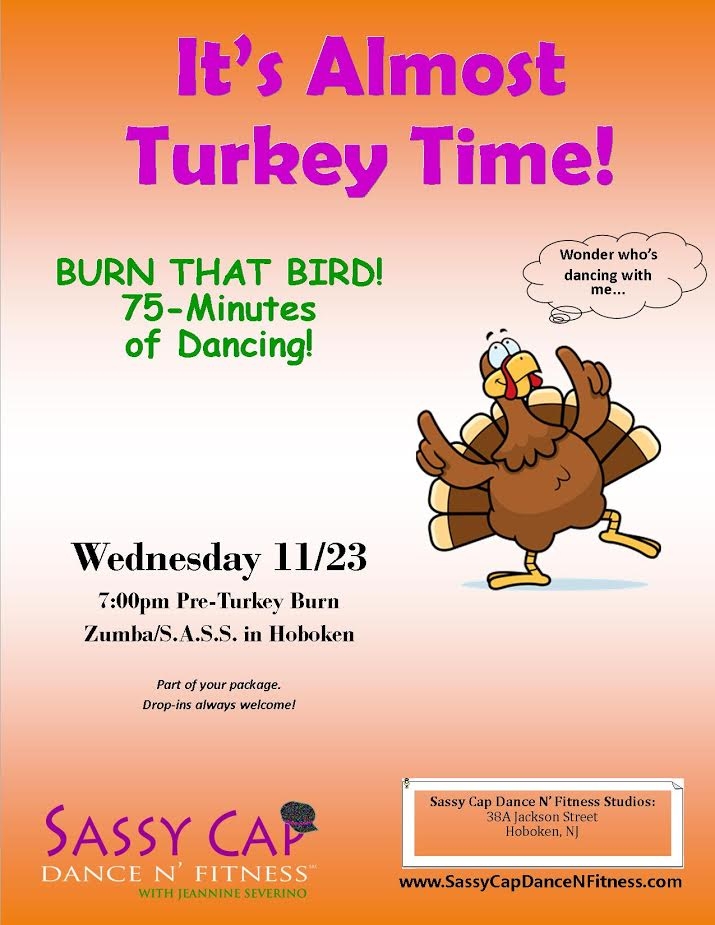 4.  Jane DO
Let everyone know you #Janedid it even on Thanksgiving day.
Classes
Friday:
Black Friday Deal
"Get the Goods" this Black 
Friday
 – 20% off all online merchandise at 
janedo.com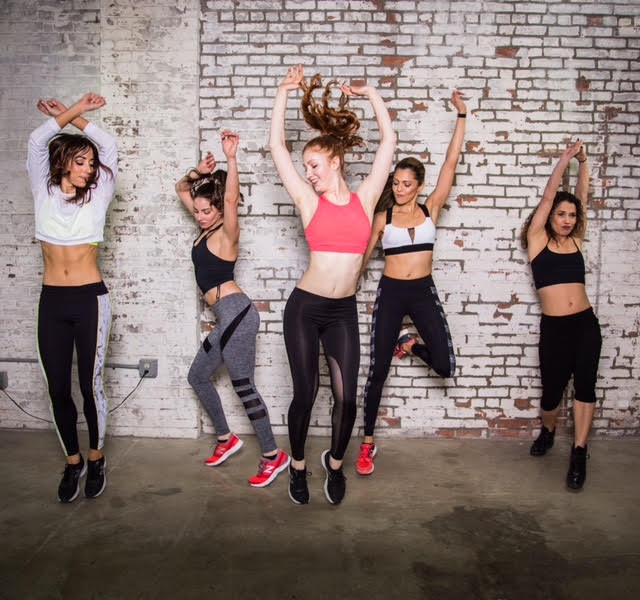 5. Journal Square Blink Fitness
Amazing news from Blink!   They'll be open the entire week, including Thanksgiving day, so there's literally no excuses.   Members and new friends are welcome to come in over the holiday and workout!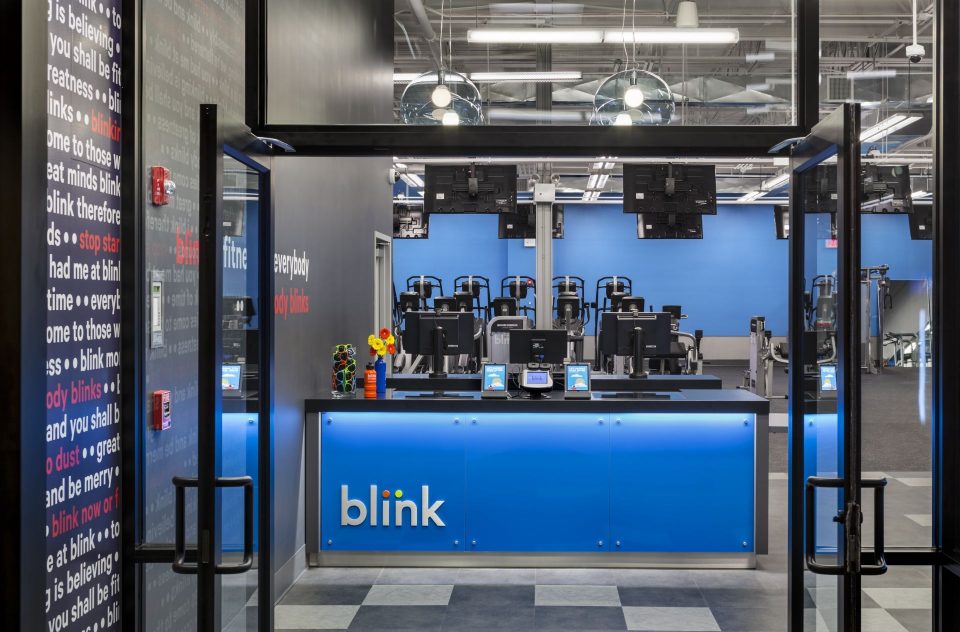 6. Base
Base will have a pre-turkey workout on Thanksgiving day called Baste The Beast. (Who doesn't love a punny workout class name?)  It's  a 90 minute half spinning have boot camp class, so there's no guilt when you indulge in that extra serving of grandma's pie later on.  It runs from
9am-10:30am
(members only).
The Base Black Friday Sale starts Friday November 25th and ends Tuesday December 6th.  Check out details on their website starting Wednesday, Nov 23rd.  www.basenj.com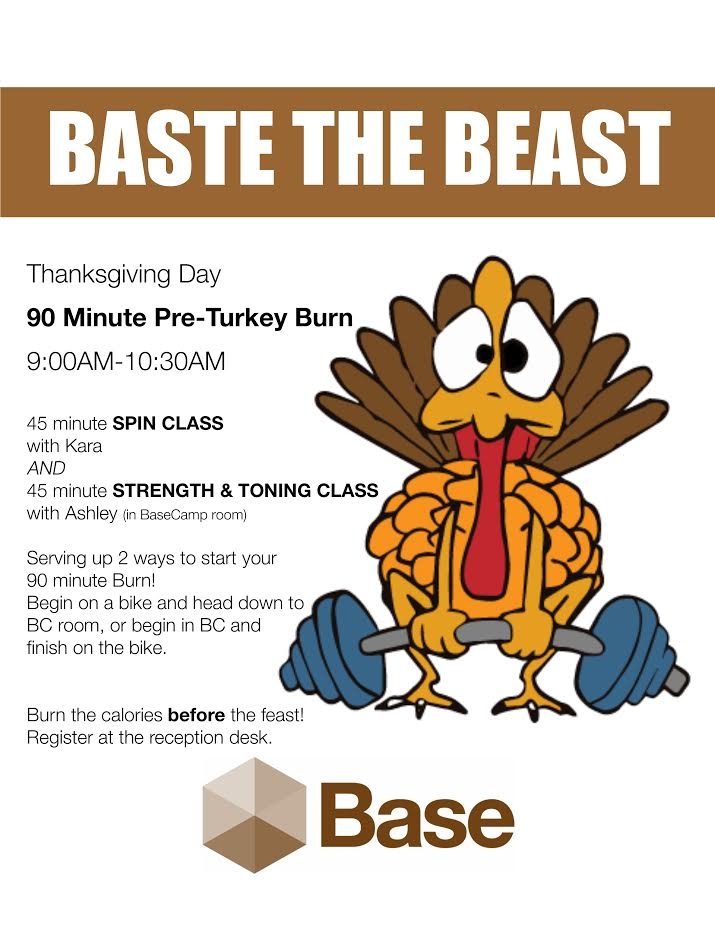 7. Sun Moon Yoga
This yoga studio will be open for their regularly scheduled classes all day on Black Friday.  They are also doing a Thanksgiving sale that starts this Wednesday and ends at midnight Sunday. Sun Moon's awesome package deals will help you stay healthy throughout the entire holiday season.  Check out their website for the announcement which will happen on Wednesday.  http://www.sunmoonyoganj.com/welcome.html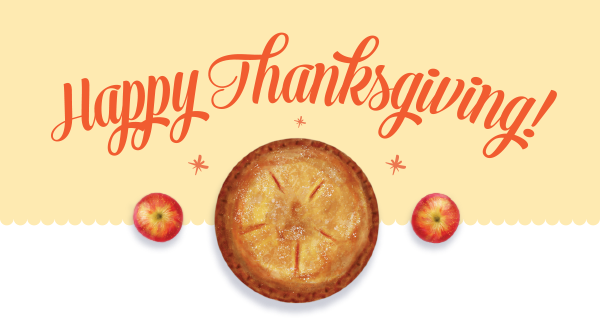 10 Class Packages for $137
*Limit 2 per customer*
*Gift Certificates available*
10 Class Packages for $137
*Limit 2 per customer*
*Gift Certificates available*

8. Power-House Pilates
At Power-House they will be having a Black Friday sale for new client.  Get  30% off all private session, duet, and reformer/tower class packages.  To take advantage of the sale, people can email info@power-housepilates.com from Friday, 11/25, through Sunday, 11/27.  Package options can be found at www.power-housepilates.com.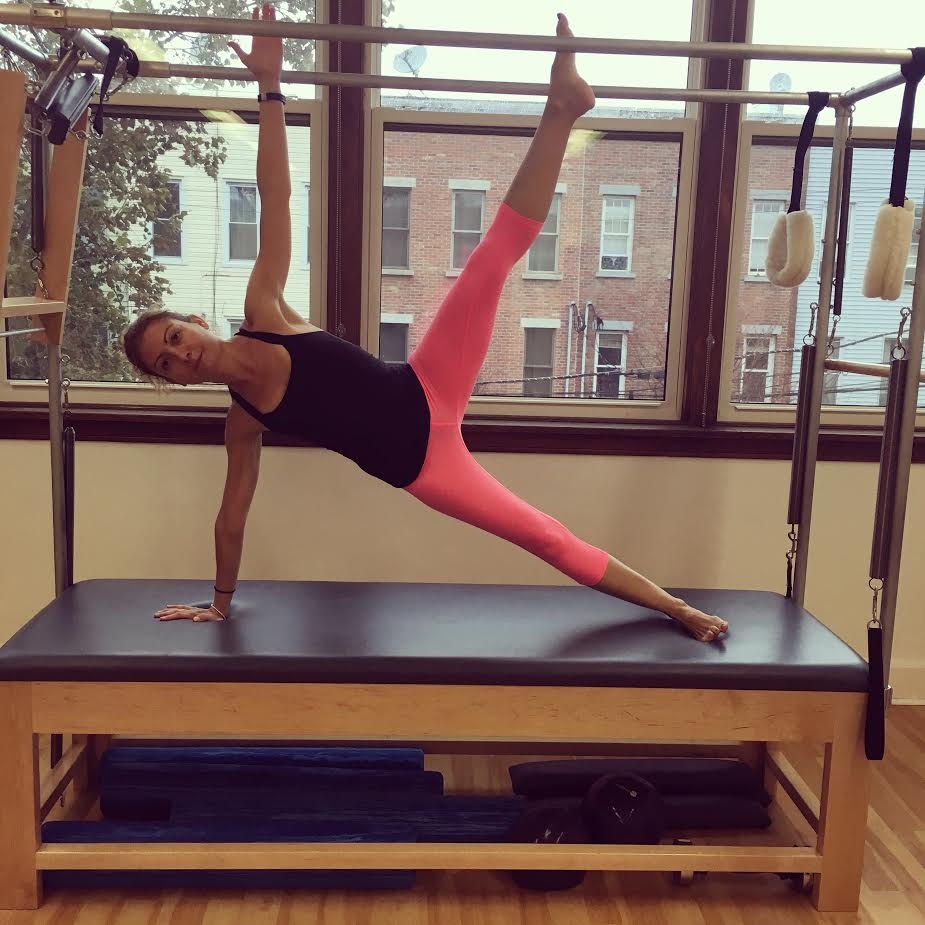 9. JC Barre
The details are still in the works, but the creative minds at JC Barre are designing a fitness-related (and totally fun!) scavenger hunt for the holidays. Think barre-inspired haikus, back-to-back class challenges, selfies in your JC Barre swag, plie-ing on the PATH and costume themed classes.   Go big or go home, right?!  Check their website for more details coming very soon!
In the meantime, the studio is having a Black Friday/small business Saturday deal happening which is a 5 pack for $80 (normally $95), 10 pack $150 ($180), 20 pack $290 and %15 off retail from Friday until Sunday!

Photo courtesy of JC Barre's Facebook page.
10. CKO JC
The nice folks over at this kickboxing  gym will be offering one hour classes throughout the day leading up to the big feast and the day after.   This is the perfect way to try something new or keep up with your current workout routine.  Grab your loved ones, and ditch those comfy pants for some workout clothes and boxing gloves!
5:45am
,
noon
,
5pm
,
6pm
,
7pm
,
8pm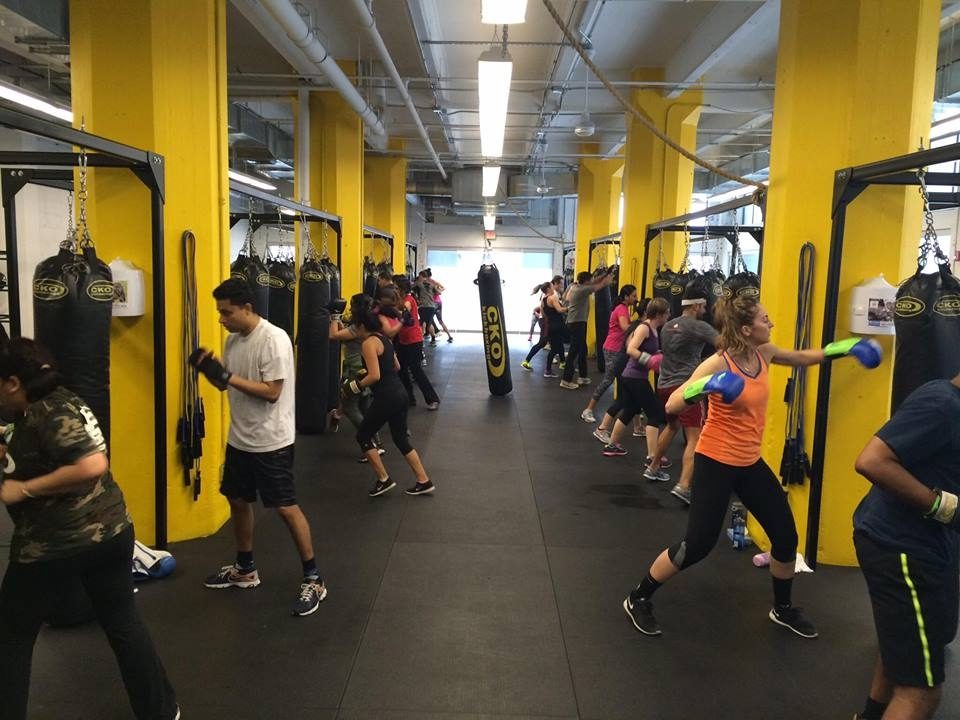 Photo Courtesy of CKO JC's Facebook
11. My Gym 
And we can't forget about the kiddos!  Before you go out shopping for all your little one's presents, drop them off at My Gym for a day of fun activities.  Bonus- when you pick them up at the end of the day, they'll be so tired out, there won't be any snooping around those bags in the back seat.
Here's My Gym's Black Friday schedule:
9-12pm : Martial Arts and Dance
12 -1pm Its bring your own lunch and story time
1- 4pm: Gymnastics
Nonmembers: $50 per session/ $25 per additional sibling
Members: $40 per session/ $20 per additional sibling
$10 lunch hour.
Feel free to contact jerseycity@mygym.com!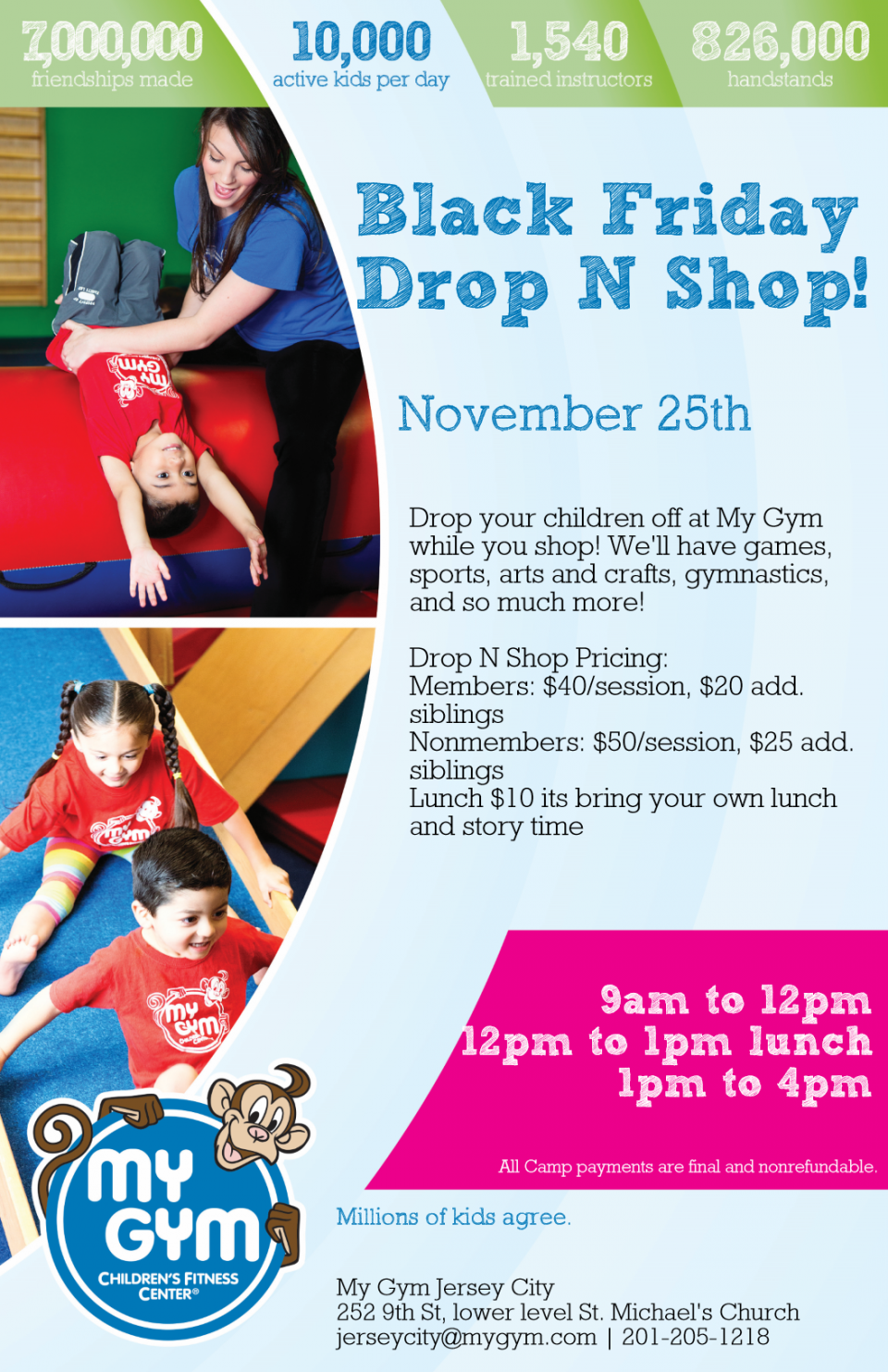 Photo courtesy of My Gym's Facebook page