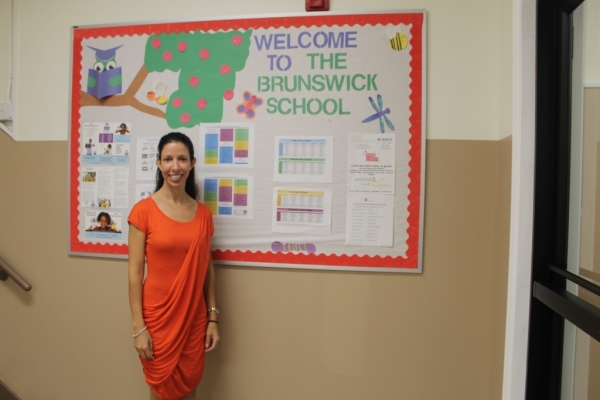 A few months ago, while visiting the Brunswick Center, I got a peek into the Brunswick school. A new preschool for children starting from the age of 6 months old to kindergarteners. My first reaction when I saw the space was "wow"… no joke, as a mom of a toddler I've visited MANY pre-schools in the area and this was the nicest one I've ever seen. Brand new everything… natural light, super clean and basically immaculate.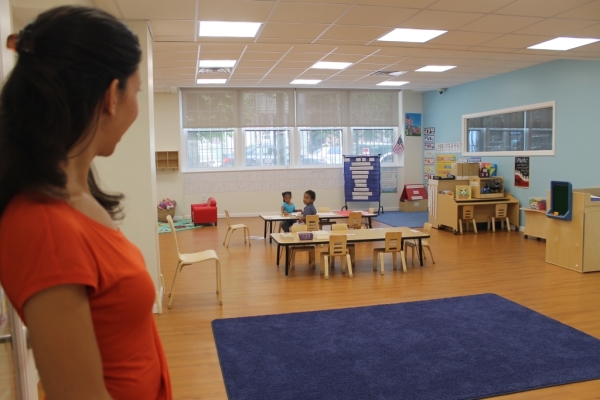 A few weeks later Jillian, the first lady and owner of the school invited me back for a tour of the premises. I decided to bring mini-chicpea along with me. My toddler is not always the most easy going when going somewhere new, but with within minutes of arriving she started playing and having a good time. After my interview and tour with Jillian, we went outside to their out door space and ended up just hanging out there for a few hours. Eating delicious pancakes made by Whealth and Busy Bee Organics (they cater the food! i.e these kids probably eat better than us).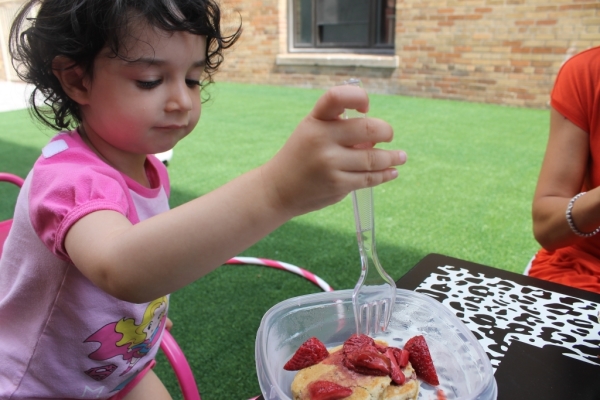 The school is so zen like, I almost wished I could send my little one there! Next year perhaps?
What's your name? Jillian Hernandez.
And what do you do? I own and operate The Brunswick School.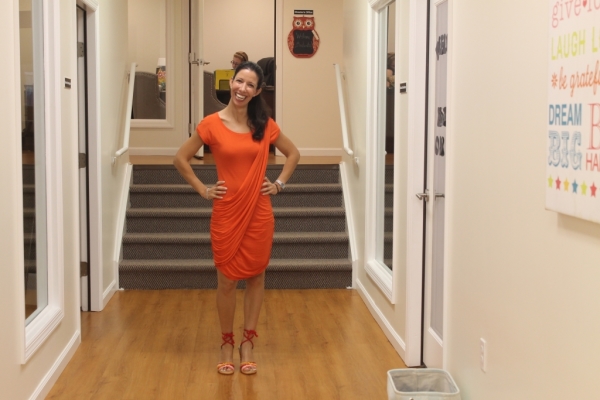 So tell me a little bit about the Brunswick School. The Brunswick School is a new preschool in Downtown, Jersey City located on 7th and Brunswick Street within the Brunswick Center. Our separate entrance is located on the 7th Street side. The school has children starting as young as six-months in our Purple Caterpillar classroom through Kindergarteners on the 2nd floor in our Indigo Dragonflies Classroom. Each classroom is identified by a color and an insect.  We use the names of the classrooms as yet another opportunity to teach the children; in this case we are learning about insects and learning new colors.  As you can see, our space looks and feels like a school, it has plenty of natural sunlight coming in and [has] large spacious classrooms.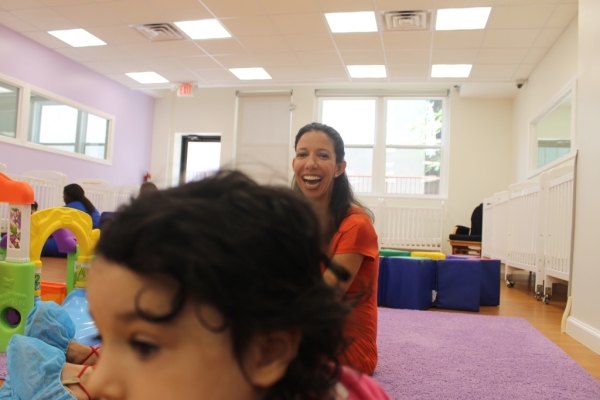 How long have you been working on this? Construction started last July. It was once a grammar school, so when we took it over we just had to modernize it and make it preschool friendly.  It is now a brand new state of the art facility with many security systems and cameras in place.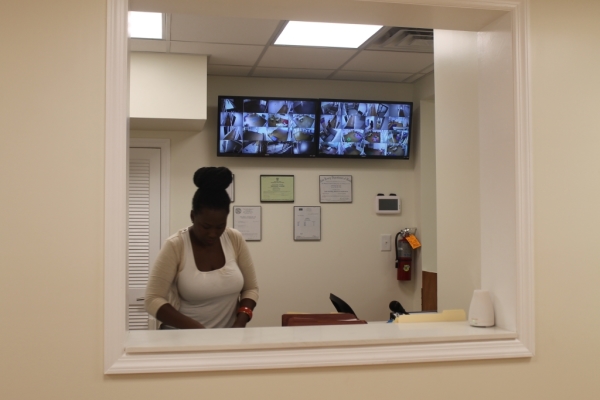 Can you give me a little more details on what make you guys different than other preschools?  Our curriculum was created specifically for the Brunswick School. It is a compilation of several different established curriculums.  Our curriculum is structured around the idea of a holistic student – our goal is to create happy, healthy, lifelong learners.  We target Physical, Cognitive, Language, and Social/Emotional Development through academics, hands-on student led, but teacher guided instruction. Our curriculum teaches in a way where students do not realize they are learning!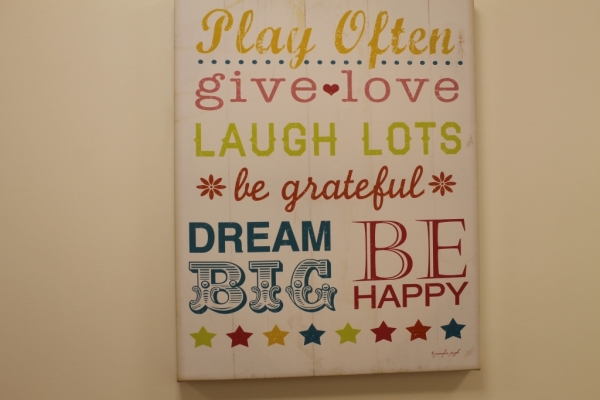 Utilizing creative aspects within our instruction: such as art, performance, singing, movement, creative writing, open-exploration. Students will absorb information and not simply memorize it for a short period of time. Adding to our student's longevity in their absorption of information, our school is academic-based 12 months a year—we do not stop academics during the summer! Students learn and play to become proficient in 125 objectives outlined in our curriculum guide.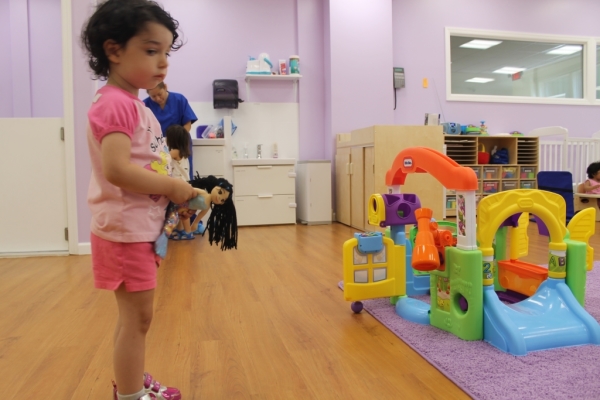 Some examples of these 125 objectives range from: "How to throw a ball," to "Identifying a word that begins with the letter 'P'" to "How to make a friend laugh!" Within this holistic approach to a child as a complete person, students will continue on their road in education with a large foundation in socialization, creativity, academic preparation and above all, the immense ability to explore the world around them in every way possible! We have certified instructors teaching Yoga on Tuesdays and Zumba on Thursdays.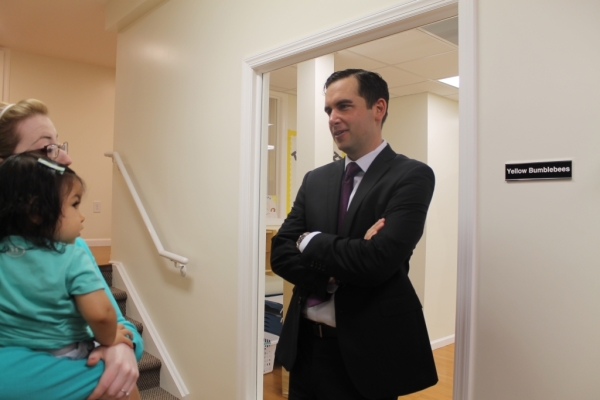 We also offer Spanish in our 2.5 year and older classrooms starting this September. We have about 1500 square feet of outdoor play area which has padded turf and we go outside at least 3-4 times a day.  We have a garden where we grow tomatoes, basil, cucumbers and other herbs.  We take the children to our garden area to pick vegetables to take home to their families. We offer healthy-organic meals, including breakfast, a morning snack, lunch and an afternoon snack, all of which are included in our monthly tuition. We are open from 7AM to 7PM.  Our school is licensed for over 200 students and we already have a waitlist in our Purple Caterpillars and Yellow Bumblebee Classrooms. What differentiates us is the work life balance we provide our families by providing flexible schedule options, meals and other perks.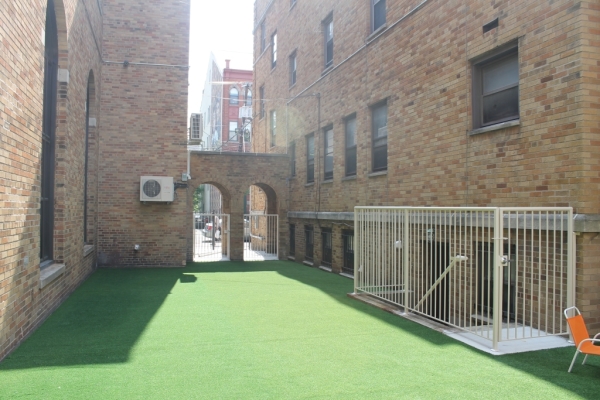 How many teachers per kid? It depends on the age. In our 6 to 12-month year old classroom, there are 12 children and at least three teachers at all times.  In all other classrooms there are at least two teachers in each classroom.  We have four classrooms downstairs all of which have bathrooms in each room which helps tremendously with potty training.  And we have four classrooms upstairs for children 3-years-old and up.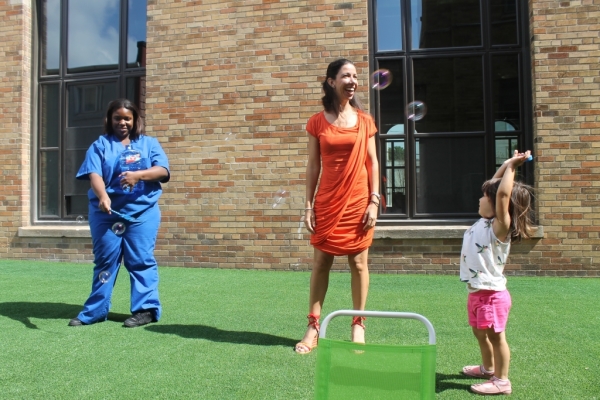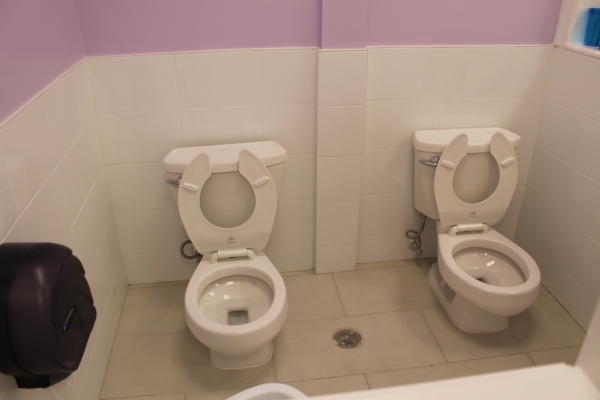 What are your hours? 7AM to 7PM. We have part-time schedule and also half-day schedule.
7AM to 7PM? That's a lot! So it's good for parents that work late. Yes, we didn't want parents to feel rushed getting here to pick up their kids.  We know how tough daily work pressures and commuting can be so we stay open a little later than other schools in the area.  We also have a parking lot for drop-off and pick-up; as well as storage for strollers, which makes life easier for parents.
Can you tell me about pricing and tuition? We are very competitively priced. We were determined to be a top line provider of services at a somewhat less than top price. We offer breakfast, lunch and two snacks which is included in the monthly tuition rates, plus other work life balance features, such as laundry if the child's clothes get dirty. We also have the extended-hours option and our tuition is a little less than some of the other nearby preschools. But pricing of course varies depending on the schedule you choose and the child's age.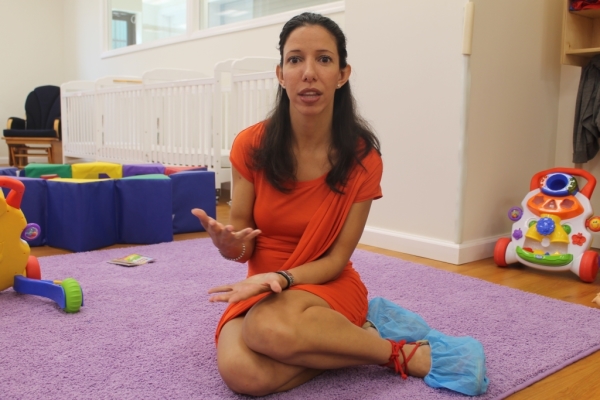 Now I heard that Busy Bee and Whealth are making the food. Can you elaborate on that? A big component necessary for children to learn and grow is being well nourished, which is why we feel so strongly about having the right meal plan in place and having a balanced diet.  I love what Whealth and Busy Bee stand for and their commitment to the community. They are also super creative in developing the menu with us.  We are thrilled to have them! And as you can see the children love the food, they are having their breakfast right now – flaxseed pancakes with strawberries. Later this morning, they will have their morning snack which is usually fresh fruits chosen by the chefs based on what is in season.
So you just moved to Jersey City? I am in the process of moving here. I will be moving here this fall.
How do you like Jersey City? I love Jersey City; which is why I want to live and work here. It really is a great community. People are friendly and there are so many things to do especially for young families.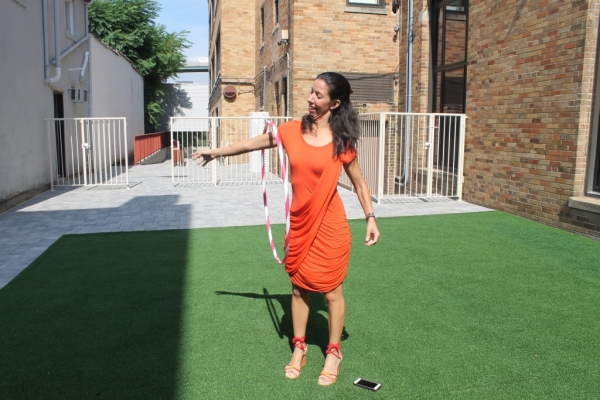 Anything else you'd like people to know about your school? One question I often get from parents is whether or not we help with potty training, which we certainly do.  It makes it easy when you have teachers that are great at it and when you have easy access to the potty.  This was a big deal for me during construction, ensuring we had bathrooms conveniently located for potty training purposes.  We want to help parents and the children during this transition and huge milestone as best we can.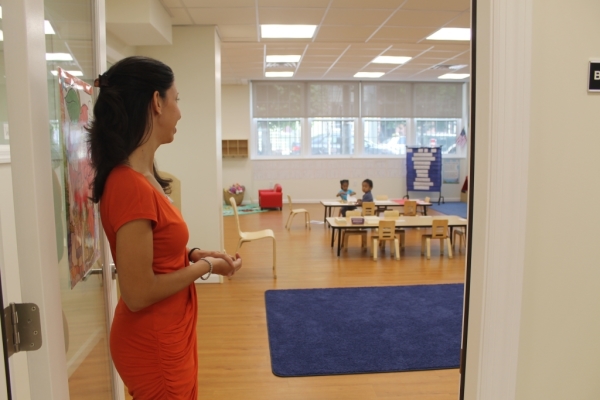 So if people are interested in signing up, what's the process? It's pretty easy. They can either call or email us to request an appointment for a tour, complete a registration form, and a $125 registration fee to hold their spot or be added to the waitlist. They can also schedule some time to audit a class and come hangout with us for a bit.  That's pretty much it!
How long have you been working with kids? My background is actually in Corporate America within Human Resources, and as you know, one of the most important elements of having a wonderful school environment is having a fantastic highly trained and qualified team. All of our Brunswick School teachers are CPR and First Aid Certified, have at least three years of preschool or early Ed. training, have been thoroughly background checked and fingerprinted, and went through a week-long training with our Center Director, Erin Van Horn.  Erin Van Horn was previously a director at a school in Bayonne and started and runs a children's theater company.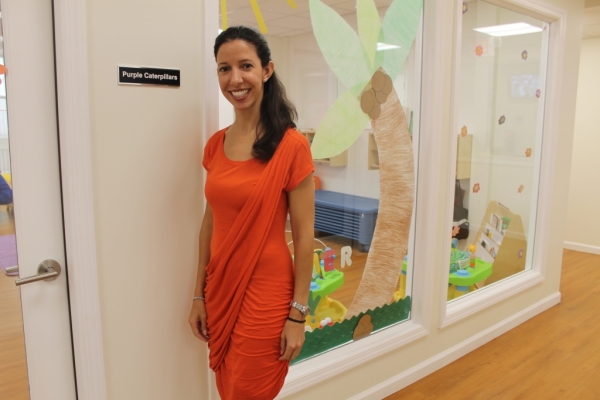 So how was the transition from corporate to children? Most of my time at the school is with the parents, the fantastic teachers we hired and our Center Director spend their day with the children. However, I do visit our outdoor play area and interact with the kids as often as I can especially with this lovely weather we have been having. Plus, I am at the reception area every morning and evening to greet the parents. But this sure is a lot more fun than Corporate America.  I love hearing the kids laugh, watching how much they are learning and growing, it truly is very rewarding!