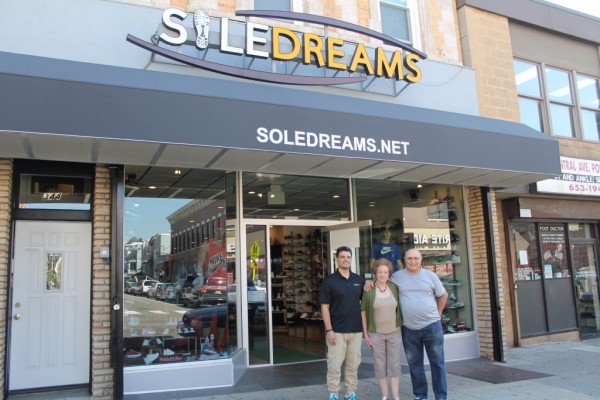 Sole Dreams has been around for over 37 years on Central Ave. in The Heights. After undergoing a renovation, this family owned shop changed its name from Nino Shoes to Sole Dreams to accommodate the changing neighborhood.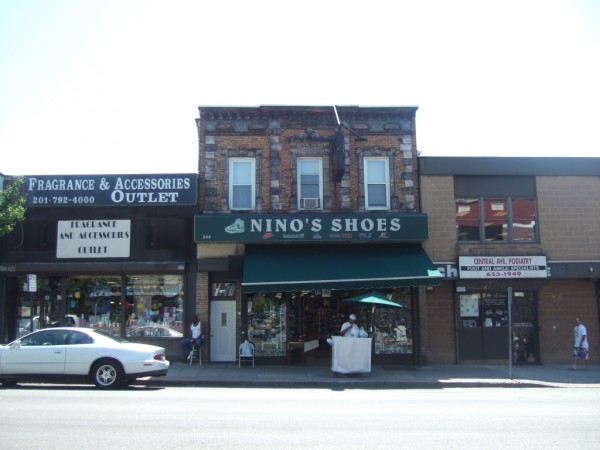 Even though they upgraded, the heart is still there. They pride themselves on great customer service, a super fun and customized shopping experience. I recently went there to interview Marco the son of Nino, the founder of Nino's shoes. I tried on shoes, clothes and hats! The whole family was there helping me out.
Make sure to check them out for all your sports apparel and street wear needs! Shop local friends, it's the cool thing to do. I am going back to cop those red timbs <3.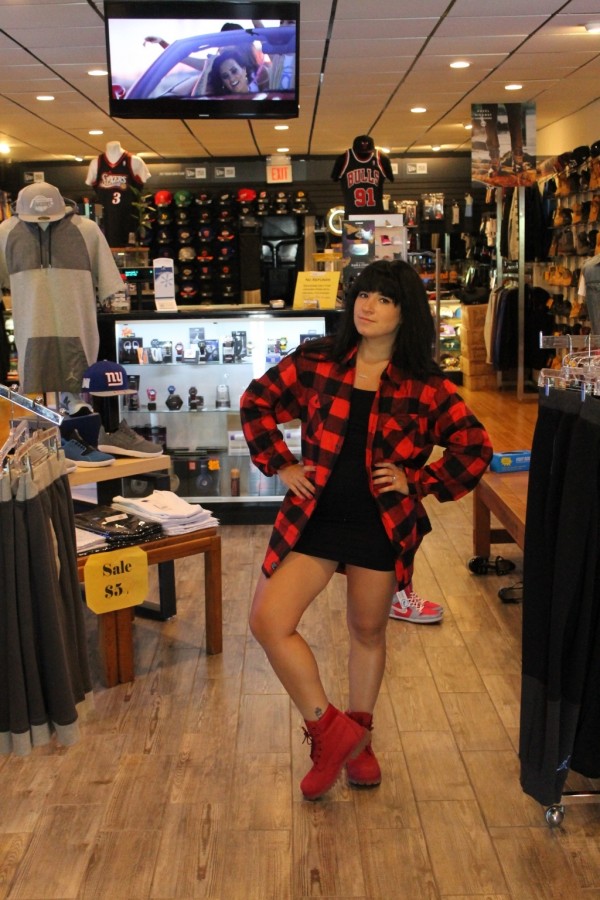 What's your name? My name is Marco LoSchiavo.
What do you do? I'm a retail owner Sole Dreams here in [the] Jersey City Heights.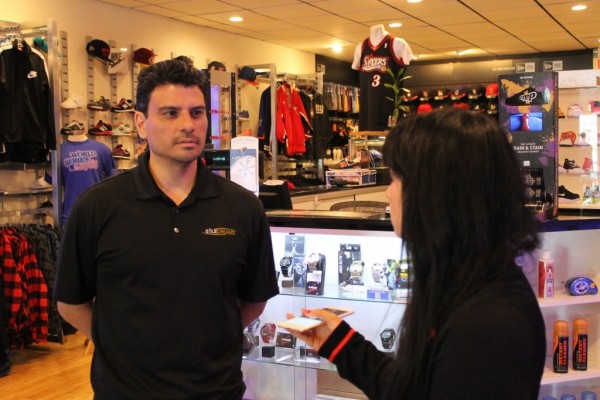 Why is it called Sole Dreams? For years it was known as Nino Shoes and Nino is my dad, it's a family business.
Why did you change the name from? Since we did a renovation I wanted to just renovate everything. There were people here that knew us as Nino's and still call us Nino's, then there were people here that never knew Nino's because they were new. So the renovation, website and everything is to attract those people.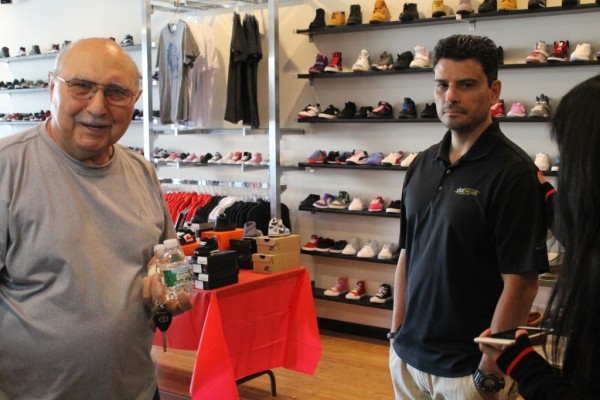 It's like a little night club here, I love it. It is kind of like a little night club here.
Nino, what made you start the store?
Nino: I did the store thirty-seven years ago.
Was it a sneaker store?
Nino:  No, I started with dress shoes. Italian dress shoes for ladies, men, and kids. It was a very good business [and] then things started to change. When they did, I looked out to the street and the sidewalk and I see ten people, two of them wearing dress shoes and eight were wearing sneakers. I said, "This is starting to change," and it started changing little by little.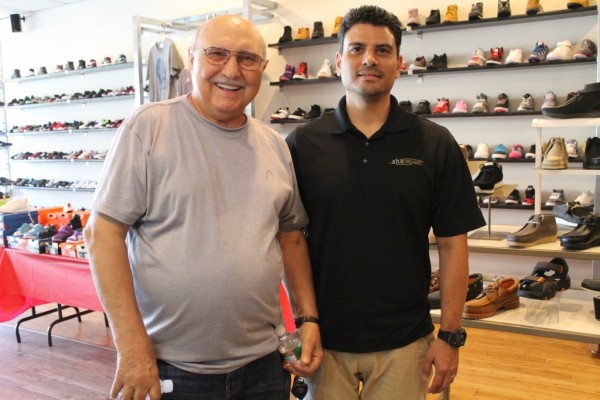 Do you still work?
Nino: I'm still around; I can't stay out [or] I will get sick.
You basically grew up in this store?
Marco: Kind of as a kid but I didn't work here. After I graduated college I worked at a leasing company then I came here. So I've been here since the late ninety's.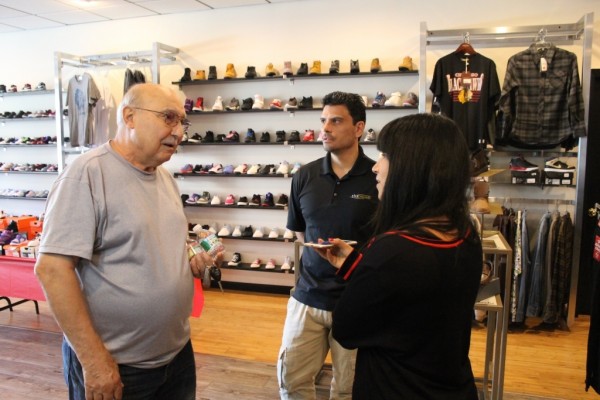 I love family businesses, it's the best.
Nino: We do okay, its people that know us for a long time from the business. I saw people come and go, six months, a year and then they go. I remember when I was in the other store because I started in the other store in the next building for ten years.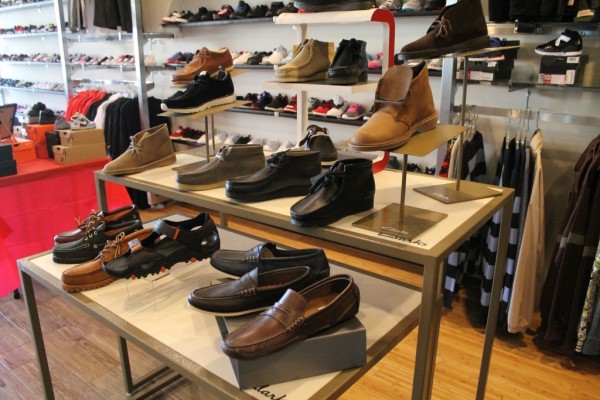 It was a guy that opened a store with same exact shoes. He sold Spanish shoes, Chinese shoes, Italian, and Greek shoes for ladies, fantastic. It was open twelve years next door next to Papa John's Pizza. First they came as competition and then we became friends. I remember one Saturday my spot wasn't full and the guy he stood and front of the door and said "Nino what did you do?"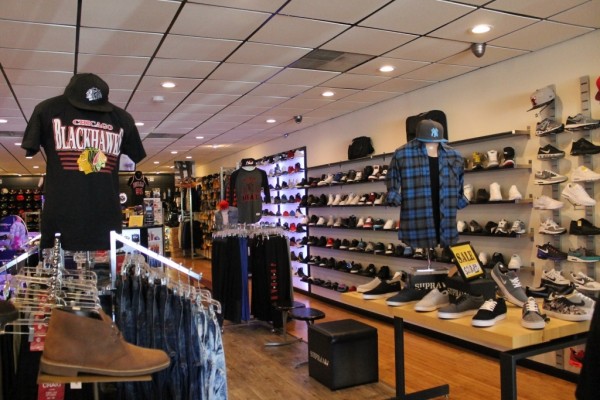 "What I'm doing?"
"I have shoes but the ladies, they not going to buy this and pay $120."
With me [when] they can pay $70 or $60. I had my connection, I was making ten or twenty dollars, [and] I had business so I was happy. That was the situation he rented the store with all kinds of shoes and a lot of people tried but I was here before and after they were gone.
How many years have you been in Jersey City?
Nino: Since 1987 or 88.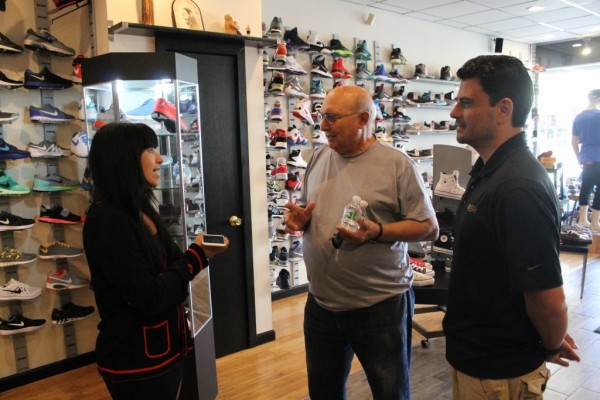 How do you feel Jersey City has changed?
I'm up for the culture because everybody I respect. I earn my own thing, first you earn respect and then they respect you back. Secondly, you don't have to steal; you don't have to rob anybody. A lot of people they come here for one year or six months and they think they come to the hole. They rob the people and they get richer.
You got to be nice.
That's what I like. That's why we feel comfortable, welcome, and like family.
Do you live in Jersey City now?
Marco: No, I live in Rutherford. But I have lived here, we used to live on Congress Street years ago I actually had an apartment there.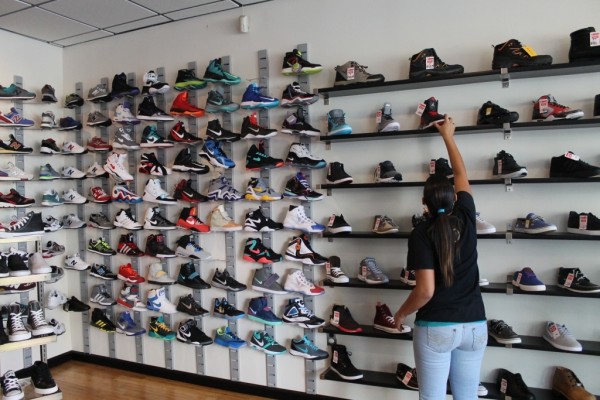 How do you feel it has changed in the last couple of years?
I see a lot of new people so you do see the people who have left the avenue and you're going to see people move in. It's very diverse now, very mixed ethnicity even social aspects of it which is good, it's for better. On occasion especially around the holidays we'll see our old customers that moved away and they'll come back and shop here.
We carry kids from toddler to baby shoes all the way up to women's.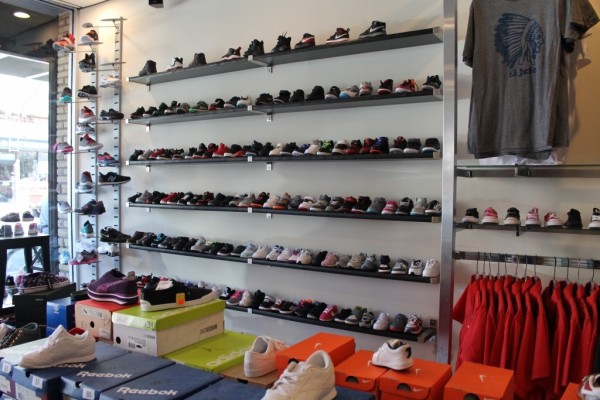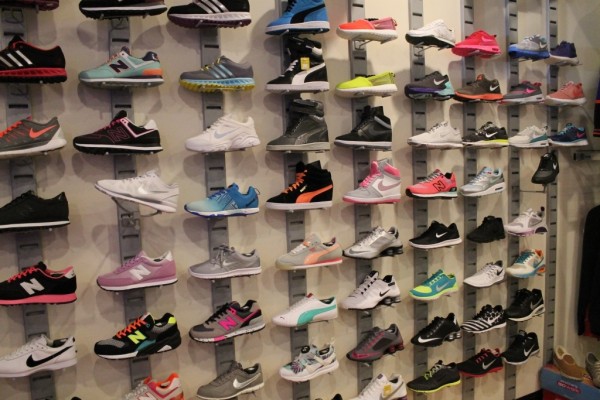 So cute, I need to buy some for my daughter.
We have toddlers and then we have our preschool section, we do a really good children's business here. There are a lot of kids a lot of strollers; we carry Converse, New Balance, made in USA, Nike, and Reebok we try to carry all brands. Apparel mostly is men's; the big girl section slowly turns into the women section. I heard you're a big fan of hats; we're actually doing collaboration with Sole Dreams and New Era.
Any future plans for the store?
Marco: Right now, after the renovations were just going to hang on tight. We've been here so long we're just kind of comfortable. I had opened store in the past, I opened a store in Elizabeth and we closed that down. If I find a location we may want to open up a second store. We've looked at West New York in the past, but as far as right now we're finished with the renovations.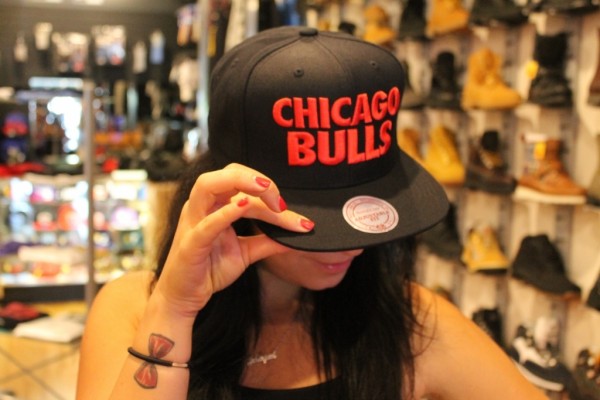 Do you have a favorite Jersey City hang out spot?
I used to just go to Liberty State Park a lot. I actually had a soccer meetup group that I ran back when I lived down here. I had organized soccer meetups there; now I obviously don't have time to do it now being married with two kids but Liberty State Park I used to love. I would just go lay out, or just go hang out there.
Anything else you'll like people to know about Sole Dreams?
With the renovation we want people to know that we're here and it's a business that's been established for thirty-seven years now so come on down and check us out!
For more information about this business and the many others like it on Central Avenue and in the Jersey City Heights, please visit www.JCHeights.com.