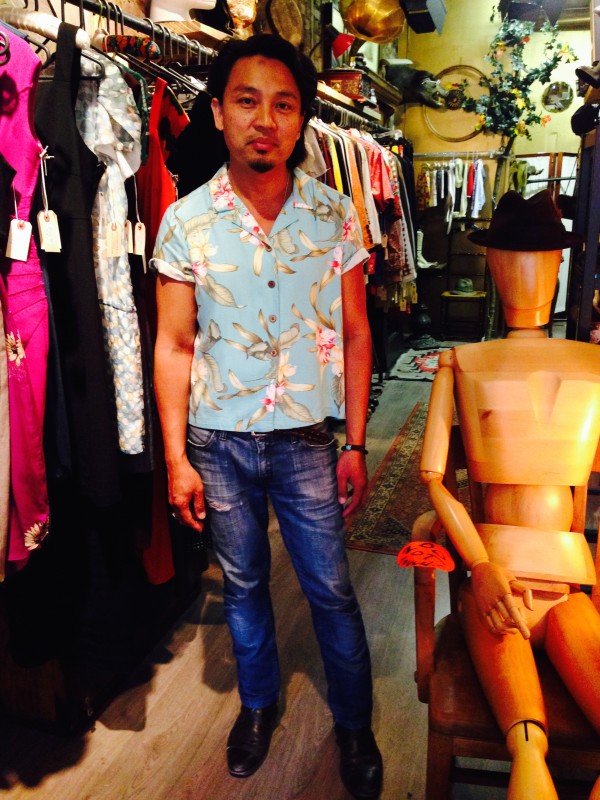 E. Tittlemouse & Co is a cute vintage shop in JC; I went there for the first time a few weeks ago and thats when I first met Napoleon. The store carries great quality pieces; designer jeans, funky hats and the sickest tricked out boots. Napoleon owns and runs this adorable shop, and he is awesome! Nicest guy, great style and he is super chill.
What's your Name? "Napoleon"
What are you wearing? " A vintage hawaiin shirt and  vintage ripped hudson hudson jeans and vintage boots, got these from my store"
How long have you had this store "2 years, and I get my stuff from all over the place. I've been in the fashion industry for almost 18 years so I have those contacts"
How long have you been a Jersey City resident for? "When I first came to the US I came to Jersey city , total about 7 years"
Favorite JC hang out spot "In the morning I go to Sam AM at night I go to LITM….I try to hit all different places in Jersey City. The restaurant scene is growing its amazing! I try to hit up everything!"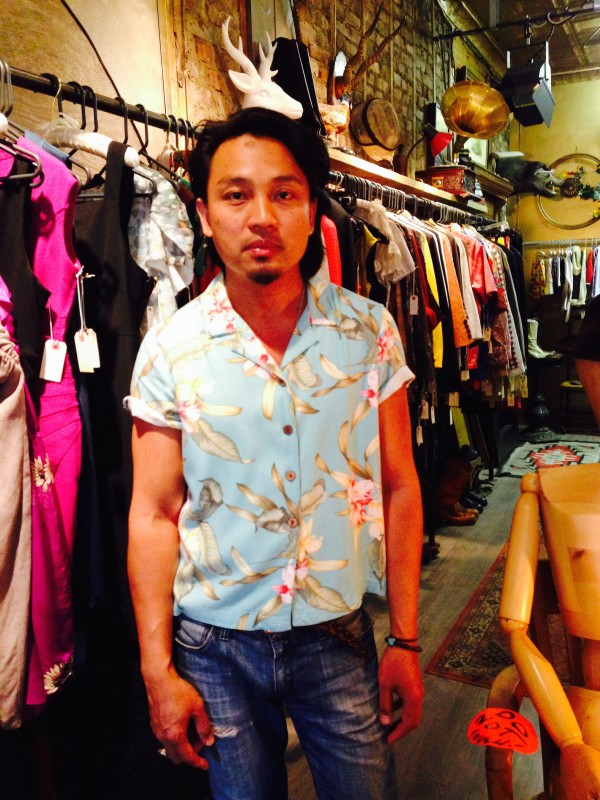 So your like a socialite? "Haha yeah in some ways"
Nice. and what are you listening to ? "A cool mix , I like all styles of music…"
What's a fun Fact about you? "I am actually goofy! haha kind of goofy…. I usually have whiskey on the side for cool people like you but right now I am totally out…"
I'm down with that!! "But you have to come to our whiskey event June 6th for JC fridays!
I am there! So What is your go to outfit? "I like easy, jeans, rock n roll style"
Well I like your style Napolean :) 
E.Tittlemouse & Co