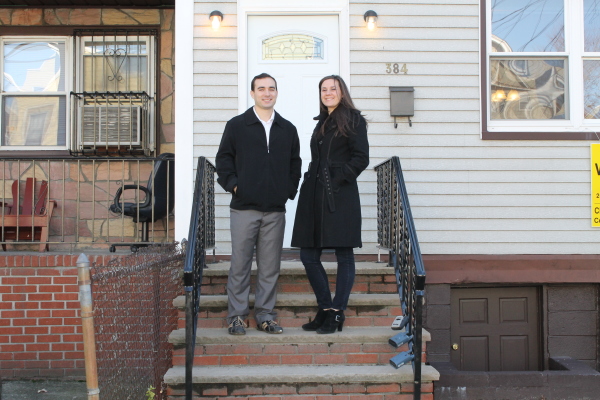 I am a huge fan of all those house flipping shows;  Seeing homes in crazy conditions get turned into amazing  properties coupled with drama and interesting stories makes for my perfect night in. When I heard about GreenPen Investments I knew they would have some amazing stories to share! I first met Lorna for coffee at Brewshot one day and she was telling me all these amazing stories, so naturally a post was in order!
Lorna and her husband Jerome invited me to one of the homes they fixed up; The house was in amazing shape with a massive yard in a really cute neighborhood in the Greenville part of town. As they were telling me their stories I forgot I was in the middle of an interview I was so into it! I think they need a show. House Flipping in Jersey City.
What are your names? Lorna and Jerome.
Where are you originally from? Dumont, New Jersey
How did you guys make it to Jersey City? (Jerome) We started investing here before we moved here. We were telling people how great Jersey City is and then realized "Why are we living in the suburbs?" so we moved here 5 years go.
(Lorna) Just before we got married. We moved to McGinley Square because we saw the potential for development there and our requirement was that it had to be in that area. Had to be a two family house and had to have at least one car garage. As soon as one came on the market we bought it!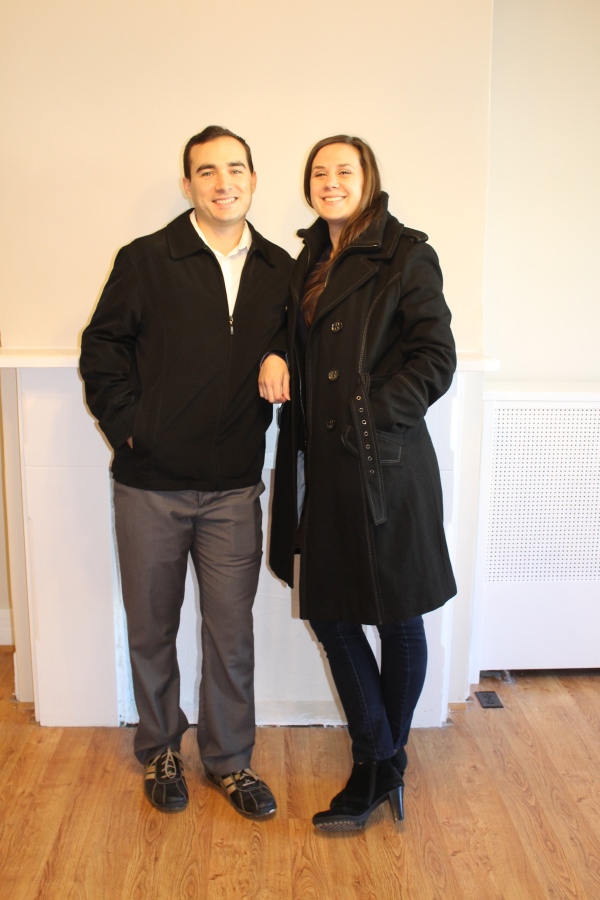 Can you tell me what GreenPen Investments does? (Lorna) We are a real estate investment firm. We either provide investors with a guaranteed return or an equity stake in different real estate projects we are working on. It could be anything from a single family house that we are going to buy, fix it up and resell it or a multi-family apartment building that we are going to buy and hold for an extended period of time.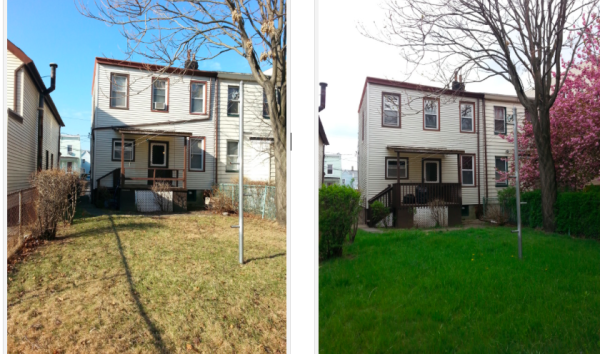 Can you break down what you guys do and how you can help the local people in Jersey City? (Jerome) It's basically like what you see on TV with less drama…. or maybe more drama sometimes haha.
The house flipping shows right? (Jerome) We buy the houses that are in severe distress…. (Lorna) Some of the houses have no back wall… some houses used to be former marijuana houses… There was no marijuana left though…
Damnit! Haha. Some houses were inhabited by four plus legged creatures… raccoons were in one of the houses. Some of them are filled with lots of stuff.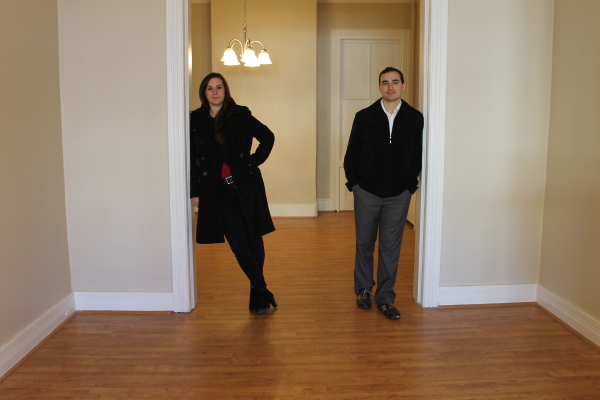 Hoarders? Yes. So that's how it starts out.
How do you find the homes and apartments? (Lorna) Through realtors, bankers, through mortgage brokers…
(Jerome) Trust and estate attorneys. We buy a lot from people who passed way.
(Lorna) That is a big thing for us actually, because we can help the family move on quickly. We can offer all cash and we don't have all the contingencies that somebody would with bank financing and they don't have to worry about the house being presentable. We are ok with cleaning it out for them so they don't have to worry about any of that.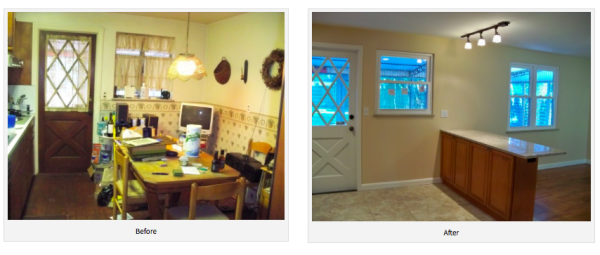 What do you enjoy about your jobs?  (Lorna) I think changing neighborhoods is fun, we think it's really important for neighborhoods, especially in the western half of Jersey City,  to get cleaned up but not disinherit the people who are already living  in those neighborhoods.. It's fun to clean up old properties and either sell them to families that have maybe never owned a home before or to clean up an apartment building and help people have a clean place to live which isn't always easy to find.
(Jerome) Some landlords do not treat their tenants as they should be treated, so when we take care of these apartments the tenants are really appreciative and then take really good care of the properties themselves.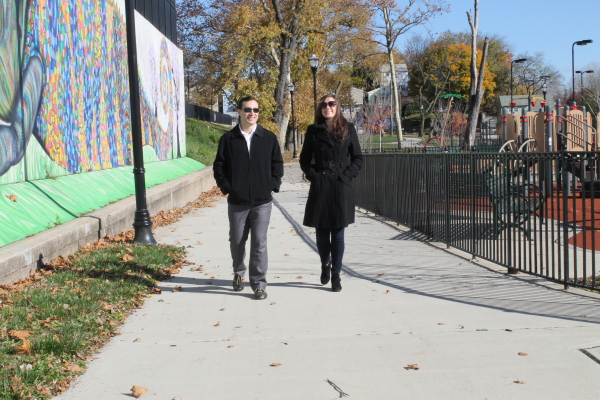 Can you tell me any stories? (Jerome) There are so many…. We bought a house from an elderly lady that had been trying to sell the house for over two years. She was always stern and showed no emotion but then we got to the closing and  when she got her check she broke down crying and gave us a huge hug.
It must have been a huge relief for her. What about you Lorna? Well one of the first properties we ever had we had bought through another investor and we fixed it up. When we were reselling it, the people who ended up buying it were the first people in their family history ever to be able to own a home. It was actually during the recession when we sold it. We were very happy to provide people with a home at that time.

 What is the craziest thing you've seen in one of these houses? (Jerome) One of them, according to the contractor, was haunted. We bought an old Victorian house that was built-in 1890 and every time the contractors where there, doors were closing, lights were going off… The electrician, was on his ladder, he goes down to get his tools, turns around and the ladder is gone.
Shut up. (Lorna) We weren't there so we can't verify the story. He found the ladder in the basement… and he was on the third floor. Our realtor went there once and this house had a glass front door. She was having trouble with the lock and she couldn't get it open which was weird, and  while she was struggling with it she happened to look at the reflection in the glass and she swore she saw this lady dressed in Victorian garb…
AHHHHHH. So she decided not to enter the house. Haha.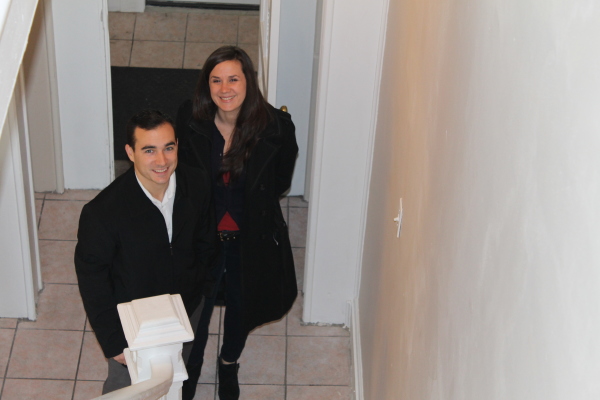 So wait did anyone buy the house? (Lorna) Yeah.
Wow. Did they know? (Jerome) Probably not. The house actually used to belong to a psychiatrist and he would see patients in the house, so that made things feel a bit weird and creepy….
So you get these houses that are beat up, clean them up and sell them? How did you get into that? (Jerome) We owned apartment buildings before that, so it kind of just goes together… we flip houses to generate cash to buy apartment buildings… and then we rent them out.

 You guys are so cool. I totally see you having a reality TV show! Haha you never know!
Your job is awesome, it sounds a lot of fun. (Jerome) It's interesting, we see how people lived. Sometimes it's really sad. They leave everything, pictures etc because they don't have the money to pay for moving trucks. There was one guy, for years, he bought a piece of silver once a week and would put it in  his safe…for decades, that was what the kids wanted when he passed, they didn't touch anything else.
(Lorna) To their credit the guy was a hoarder and a known philanderer. They didn't want to go through his stuff and find all his dirty secrets.
And What were the dirty secrets? The house had 4 levels and each level was a different woman. It was a little weird….clothes, pictures….

 Wow so crazy! What are your future plans? (Lorna) Our goal is to acquire more apartment buildings. We will always have a focus on the Greenville, Bergen Lafayette, McGinley square area… We really like it and it has a lot of potential for the future as well. Flipping will always be a part of that.
Can you tell me how much Jersey City has grown in the past few years? (Jerome) Where we live now used to be one of the most prominent neighborhoods to live in, around the 1840's till WW11. Downtown was all industrial.
(Lorna) After WW11 there was a big push towards the suburbs. That is when this part of the city was forgotten about. Which ended up being a great thing, because you had mainly low-income people living in the western half of Jersey City in these old houses. During the 60-80s when people were renovating their houses, putting up paneling, ripping out the hardwood and ripping down molding… none of the people living in these house were able to do that. So you have original everything in the western half of Jersey City.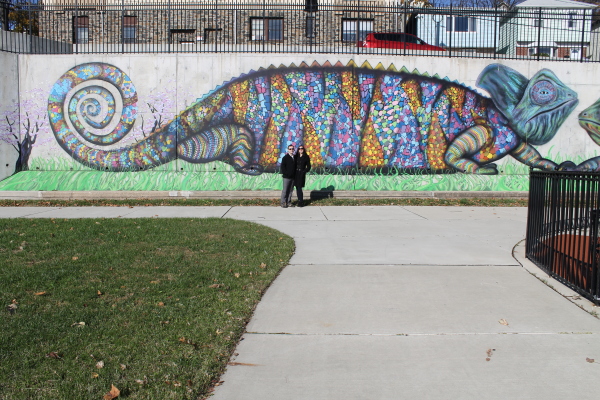 Really interesting. Flash forward to the 70's. When Panepinto and other developers made an agreement with Jersey City and they bought a lot of land, they ripped down a lot of the industrial to what is there now and there is a slow transition westward of developments. Which is happening now in Journal Square.
(Jerome) Five years ago you could buy anything in that area, and now things go quickly.  Any where near the light rail stations the growth spreads out, but it's not as extreme as downtown.
So how did you guys meet? (Lorna) In High School actually. We've known each other for 15 years. I was having my 15th birthday party and Jerome crashed it with some of his friends and I thought that he was with some other girl at the time. I had my eye on him, I had a huge crush. When he and his girlfriend broke up I casually put myself up to his locker and I was like "Oh, I heard you and your girlfriend broke up, I just wanted to say that I am sorry to hear that…" haha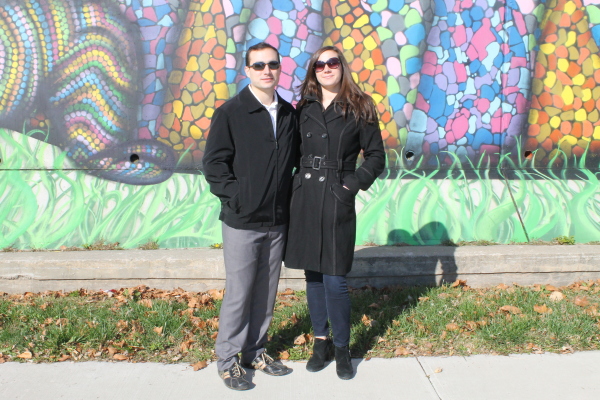 Sorry not sorry!! Haha. We started hanging out that day and then we've been together ever since.
Do you have a favorite Jersey City hangout spot? (Lorna) Probably Left Bank… and the former Powerhouse which is called the 6th Borough now.
(Jerome) I recommend corporate happy hour, 5 drinks for $10.
Let's go. Is it 5pm yet? haha.
Anything else you want people to know about GreenPen? The biggest thing for us is that we really like transitioning these parts of Jersey City to a place that is livable for the community that already exists there. There are a lot of people who are afraid of these parts of Jersey City and there is no need to be. It's such a small percentage of people causing those problems. If you clean those areas up and allow the people who enjoy living there to have a decent life, the people who are causing problems are going to leave.
That's great. Any closing words? JC Make it yours!! haha.