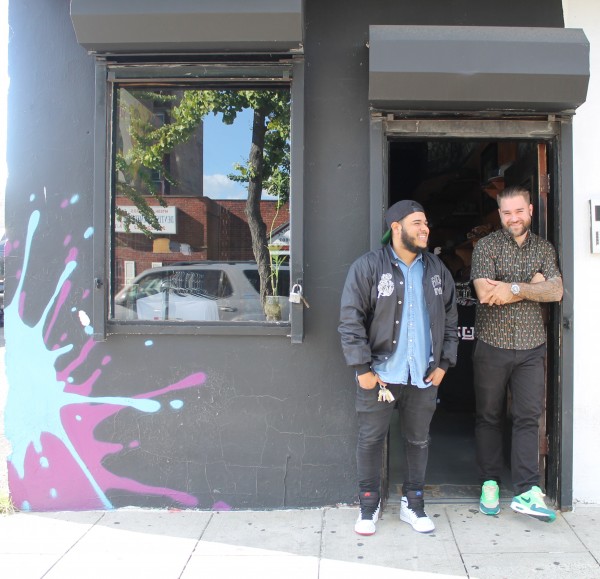 I've always been a hat collector but now that I am no longer working in the corporate world, I can essentially wear whatever the f-k I want so my collection has since quadrupled. Faded Royalty is a Jersey City born and bred brand that I discovered at Metro Capz at a recent interview. I was extremely impressed with their one-of-a kind designs and knew I needed to hear their story. I went to visit Roc and Dj Alaska at their flagship store in the heights; we talked hats, hip hop and of course had a fun photoshoot with Rosy while I tried their dope gear on.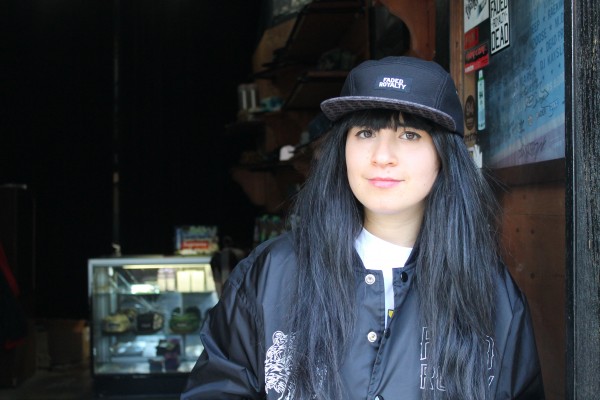 What is Faded Royalty? (R) How it started was… I was in the music business and the music business was dying… I wanted to start a collective of designs and artwork and have a shop that was based on Faded Royalty…From there I didn't think it was going to be a clothing brand. I thought it was going to be an art shop with all these other collective figures.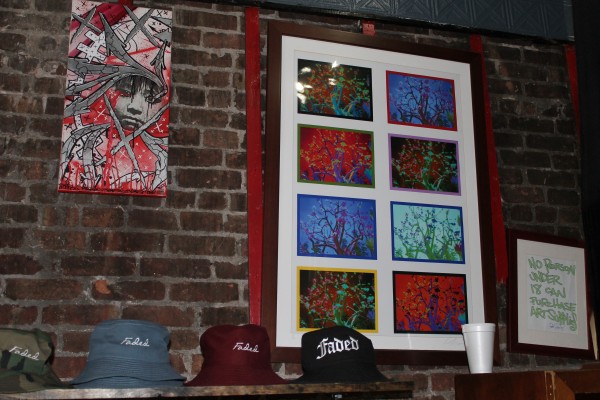 Then when I opened in 2010…we started doing clothes and before you know it I linked up with Alaska and other fashion forward people. My whole thing was hats; "Let's make the best possible hats…" and from there it morphed into a full fledge brand. Faded Royalty means we are the underdogs we are not funded by people. It's just us! We do this full-time. We are a brand that is the underdog. We are never going to be Polo or Tommy Hilfiger… we do it how we want to do it.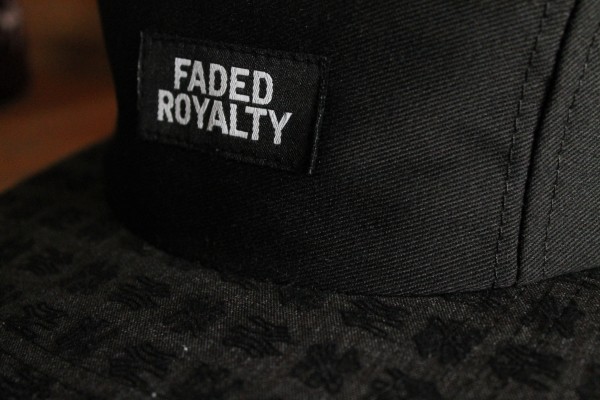 Why is it called Faded Royalty? (R) If a king has two sons, the son that will not be the heir, the youngest son is Faded Royalty. He basically doesn't have to have the burden of being perfect like the older son, because the older son has to carry the name of the family, has to carry the pressures of being king one day. The second son could do what he wants, and say what he wants. A great example is William and Harry, if you look at them, Harry does whatever he wants. He lives how… if you're royalty how you want to live. For us, being in the fashion business we put out clothes we want to put out, we don't have to listen to anyone. A lot of brands are restricted by stores..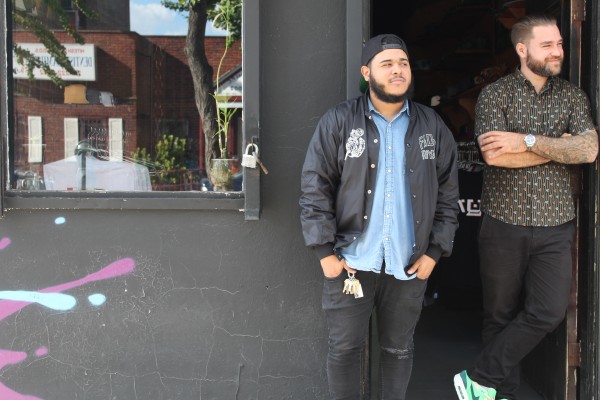 (A) We sell our own trends in a sense.
(R) Exactly, we do our own drops, our own trends…. Since we have our own store we have our own outlet. Very few brands can say they can do that.
(A) We are the first brand out of Jersey City to do that. We are the first brand to have our own store….We have a store in Bergenfield and now recently opened one in New York City. We pride ourselves on being an independent brand.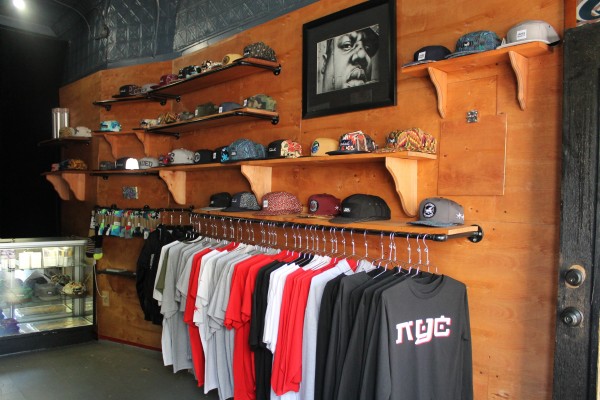 What is your design process? (R) It varies, from finding a fabric… the process is always different. There is no set way we design, we aren't trained designers. (A) We come up with themes and designs and roll with it… we get inspired everyday.
How would you define the style of Faded Royalty? (R) the people who walk through the door, there is no specific age, no specific style… People come in and like different pieces. We cater to a wide age group… (A) Doesn't matter what background you come from whether you're a skater, an up and coming rapper, DJ, work at a coffee shop. 10 times out of 10, we'll have something you like. We make something for everyone."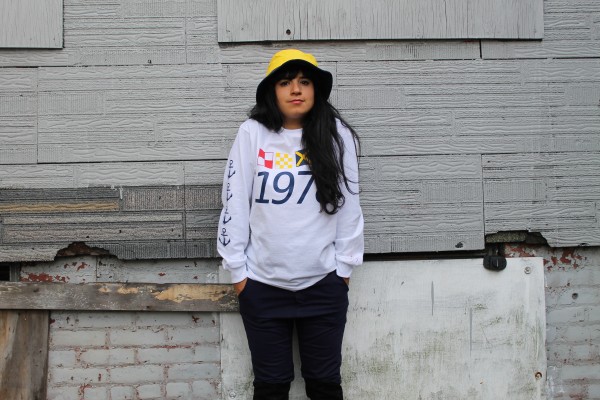 Can you give me a tour? (R) I am older, so everyone teases me that I don't wear t-shirts anymore…. so cut and sew portion is something that I hold true. We are a brand that will take the same material and make a bucket hat and short sleeve shirt. For me that gets the older people….We have our cut and sew, we have our crew necks, our coaches jackets.
This is something we just released, it's a baseball jacket. Then you go into long sleeve shirts and this is something Alaska designed.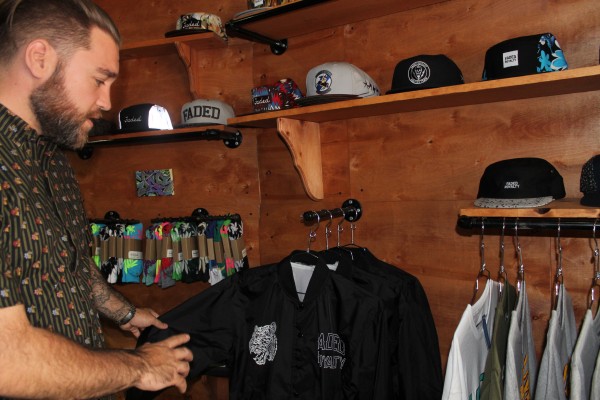 (A) Every time I design I think about where would a person wear this….what type of environment which is how I like to design. How can I make that person standout? So this design you can't miss it.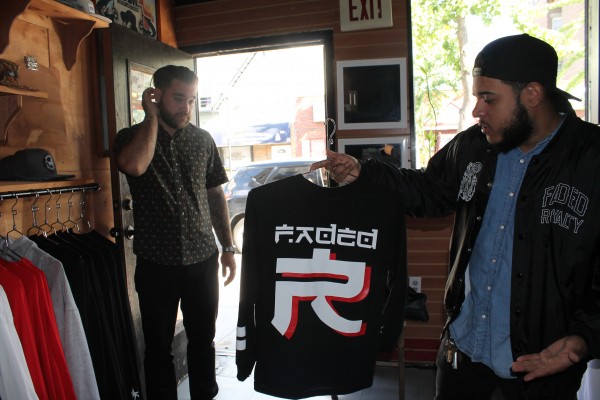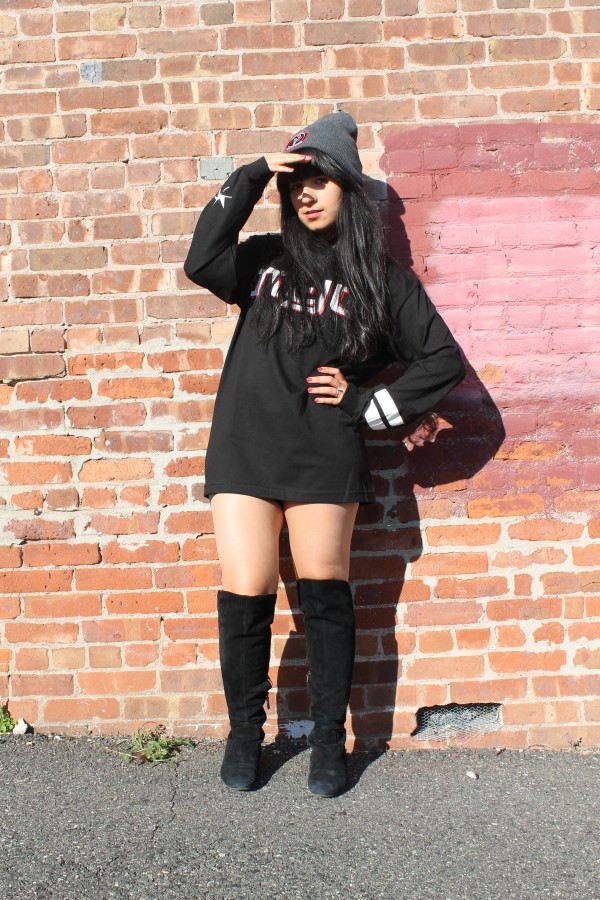 (R) As far as the hats go, we release hats every month. What I do a lot of times, I will go find vintage fabric and I will chop it up in two different style hats. This is american made corduroy fabric which was probably made in the late 80's when the fabric was manufactured in the states. We chopped it up and made 3 different hats with it; camper, snap back and 5 panel.
Are you from Jersey City? (R) I live up the block. When I decided to leave what I was doing, which was music… for about a year I took my savings and tried to figure out what I wanted to do and I love the heights been here since 2006 and when I was looking for stores, I would pass this place all the time to do my laundry. It was a shit hole! I wanted a shit hole that no one wanted. Everyone was going downtown, and I wanted to bring something into the heights…4 years later we have a line up outside the store sometimes when we drop something.
Are you both here every day? (A) We switch around both stores. This is our main hub. We do everything, design, marketing and even taking the trash out. We do it all! (R) It's interesting, I wish it was more well documented how an ideas starts and then to someone buying it… that process that we have we do rarely quick.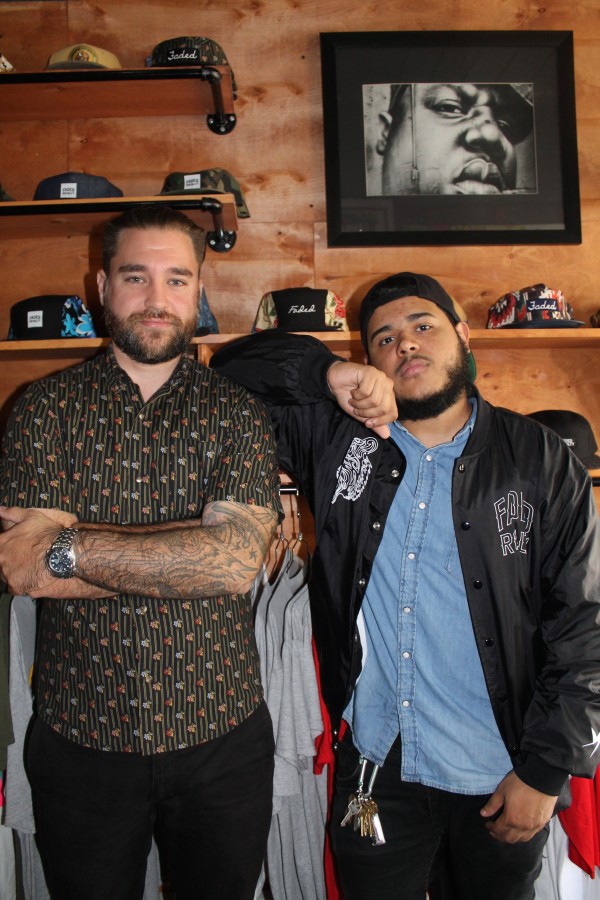 (A) We just get better as we go… when we started, I remember downloading Photoshop and just messing around with different designs. Now we are better, more advanced… we try to stay ahead. We are one of the first people who really start doing 5 panels.
(R) We've inspired many designers as well. We started from the bottom…
(Singing) Started from the bottom now we're here! Haha sorry, I had to. (A) Haha yeah!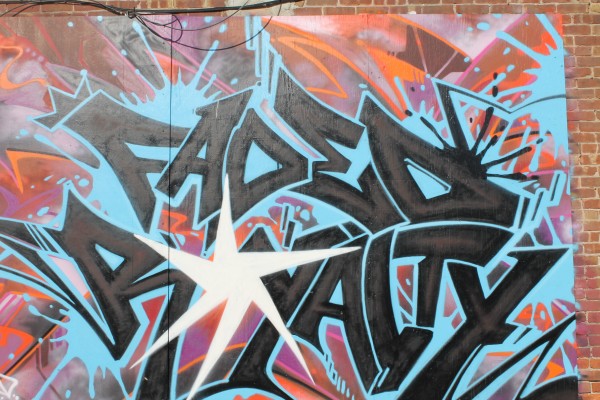 Do you guys have a favorite Jersey City hangout spot?  (A) I wish there was more stuff in the Heights, we go to Pizza Masters, Noodle Fan… (A) Lucky 7's, I like the grungy feel of it. I also like Ibby's.
Anything you want people to know about Faded Royalty? All our hats are made in America. It is very rare in this day in age. (A) It's affordable, good quality clothing. I feel like a lot of made in America stuff is super expensive but we keep our stuff at a great price for the quality.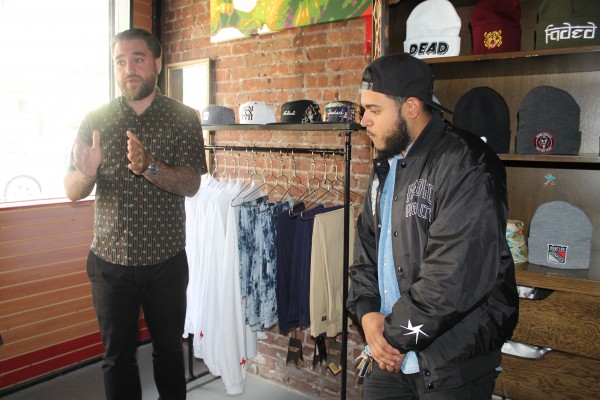 Any future plans for the store? (R) Plan on putting out more products, plan on having a strong holiday season and every day just building little by little. (A) Expanding! We did what we wanted to do, we wanted to take over Jersey and now we want to take over New York.
Faded Royalty Instagram
DJ Alaska Instagram