We're continuing to highlight 5 local businesses every week that you can support during this time!
Check out our Local Businesses tag to see our previous highlights! If you are a local business that would like to be included, please email editor@chicpeajc.com.
mama sucia co.
Bio + how to support:
mama sucia co. came about at the start of the Coronavirus pandemic. We are a comfy chic athleisure brand for mamas, or not mamas! Latina mama owned and operated.
Due to the recent pandemic both my husband and I lost our jobs the same week as our employers endured massive lay offs. We have a two year old son and have always been able to provide a comfortable life—all of a sudden there was no stability and that is terrifying.
I have always wanted to work for myself. I missed so much time with my son from the time he was born due to commuting to the office and traveling for work. I was finally able to slow down and work on my terms.
I reached out to my best friend, Kimberly Tylor, as she is an amazing creative and already runs her own business—Dream Kids Designs. I sent her a few ideas and pitched a vision of on-trend athleisure for mamas, or not mamas! She was down with it and we haven't stopped since!
I founded mama sucia co. because I couldn't find mama athleisure I could dress up or down in my size (we offer up to 5x in most styles!) at the same price as straight sizes. One thing that is very important to me is to offer our plus size mamas the same gear at the same price as our straight size mamas. With a lot of research, trial and error I have been able to achieve that.
It has been amazing to meet so many women—mothers, new moms, soon to be moms and even mamas on their IVF journey. We even accept orders via DM as I love to connect with our customers and help you find the best fit.
We want to connect with you over your mama style! Add us on IG, like us on Facebook or shoot us an email xo
Where to find them:
IG: @mamasuciaco
Link: https://instagram.com/mamasuciaco
FB: @mamasuciaco
Link: https://www.facebook.com/mamasuciaco/
Email: mamasuciaco@gmail.com
Etsy: https://www.etsy.com/shop/MamaSuciaCo?ref=search_shop_redirect
Small business shoutouts:
IG: @dreamkidsdesigns
IG: @popsbyalisa 
Albabuys.com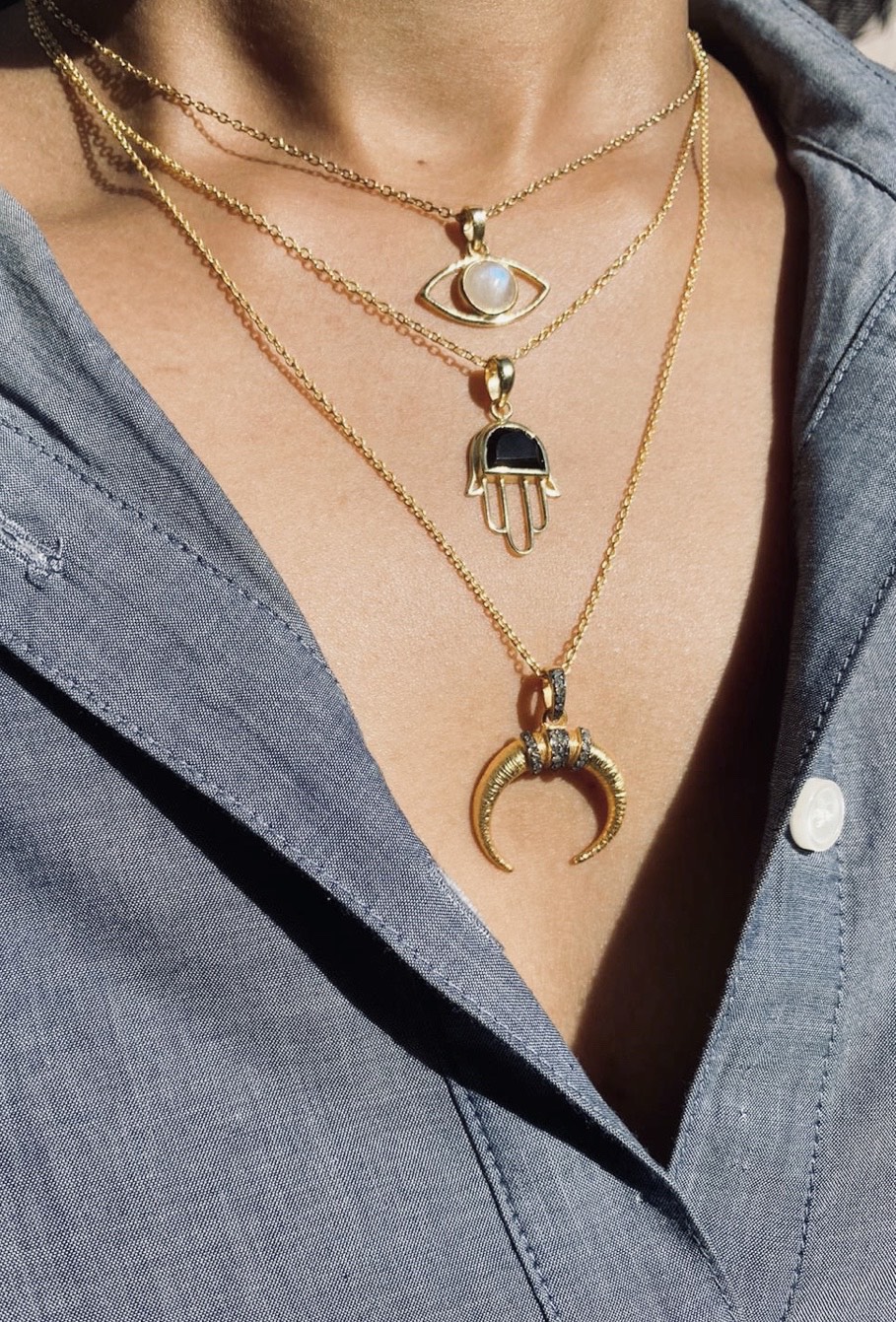 Bio + how to support:
My name is Meghna and I am the owner of Albabuys.com, a jewelry company located in Jersey City. We got established in the beginning of 2019. We did pop ups at downtown market fairs, The Artist Maker Market fair, and the September All About Downtown fair.
We had signed up for pop ups happening this year in Jersey city/ Hoboken/ Brooklyn including the NY Javits show that was to happen in March. Unfortunately, due to the Covid situation, most of it got cancelled.
Our company Albabuys is all handmade jewelry in sterling silver / 18k gold plating with semi precious stones. Each piece is hand crafted in my factory in Jaipur, India. Through our sales, we support building schools for underprivileged kids in the villages of Jaipur. Giving back in some form was the main purpose of building Albabuys.
Being a newly established  business I am supporting York Street Project and the Hoboken Shelter in every small way I can.
Where to find them:
Insta – @meggemsilver
Website- www.albabuys.com
F & M Events
Bio + how to support:
F & M Events is run by Yosi Maldonado, who is a wedding/event designer and coordinator.
F & M Events is a complete event planning & design company dedicated to creating extraordinary experiences. We work with clients to purposefully create state-of-the-art experiences that guests will remember forever. Our expertise is like no other, we handle pressure effortlessly as we execute through to fruition. We have formed great relationships with some of the top vendors in the industry and together we have customized intricate designs for each individual client.
Our Company's services extend to Event Coordinator. This allows you to truly enjoy your special day as we guarantee that everything goes as planned. You get to "live in those moments."
What makes F & M Events stand out from the rest is their capacity to conceptualize the clients vision and transform it into a reality.
Where to find them:
Instagram – https://www.instagram.com/fandmevents/
Etsy – https://www.etsy.com/shop/FandMEvents/
Website – https://www.fandmevents.com/
Bound Jewels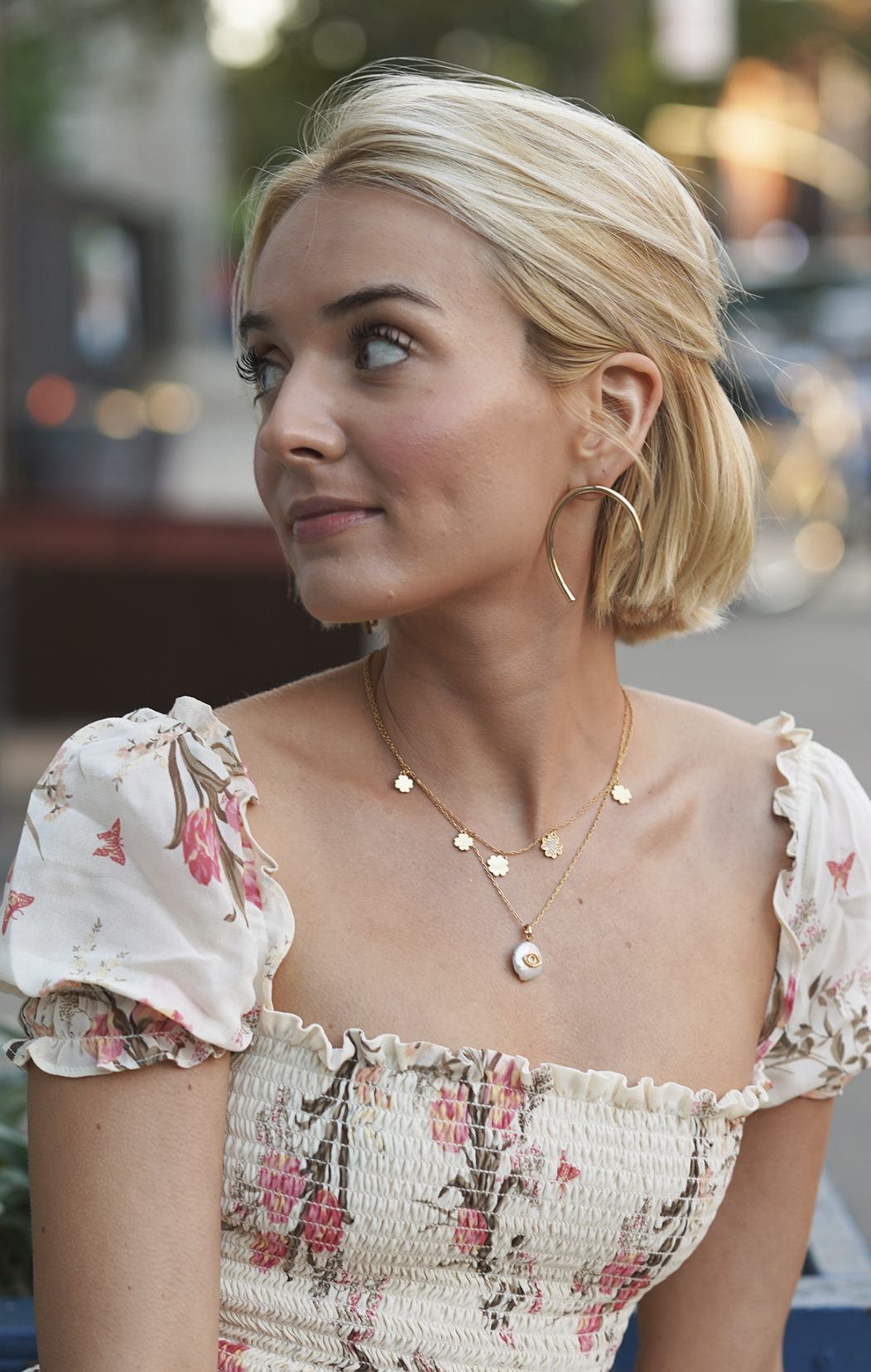 Bio + how to support: 
I'm Brittany, the Founder and Designer behind Bound Jewels, based in Jersey City, a new woman-owned small business specializing in inspiring, unique jewelry for every day. Bound Jewels was founded on the idea that all women deserve to feel beautiful, no matter what you're wearing or where you're going. The curated jewelry line is designed to complete any look, making the customer feel chic and pulled together the moment the final touch of Bound Jewels is added to their outfit. Bound Jewels is dedicated to creating quality pieces that are fun yet wearable and never break the bank- everything is always under $100.
Where to find them:
Website – https://boundjewels.com/
Instagram – https://www.instagram.com/boundjewels/
Small business shoutouts:
A shout out to –
@unclemomojc (their hummus has ruined me for all other hummus)
Grab and Go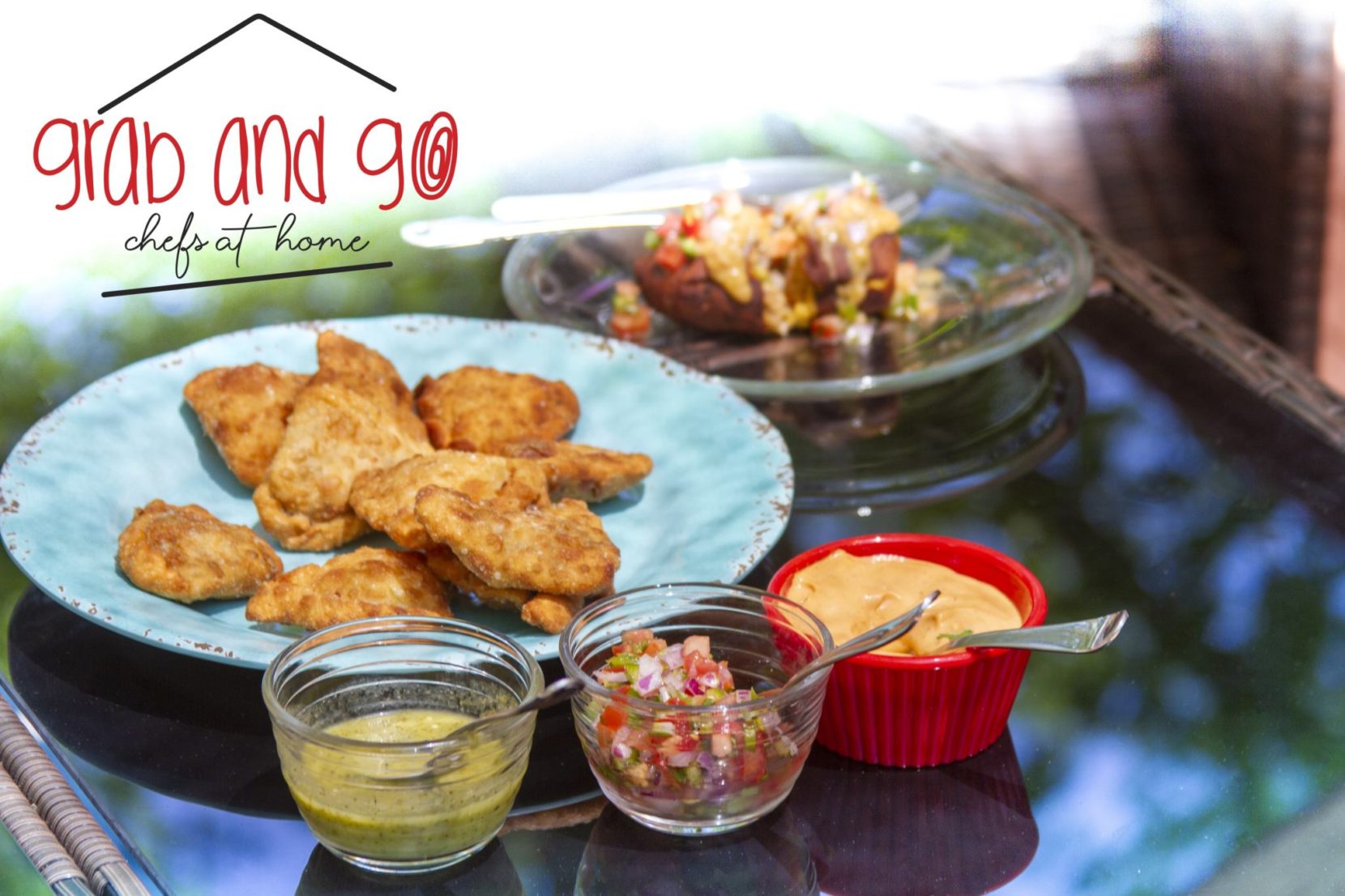 Bio + how to support:  Grab and Go is a snack bar that arises from the need to produce from home. We have different types of snacks made with plantains, cassava, flours, cheeses, lentils, meats and seafood. Twice a week, we have main dishes such as ceviches, encebollados, and other dishes that we will announce on our networks. We also offer catering service.
You can help us by following us on our @grabandgousa networks and sharing our posts.
The service for now is limited, we only deliver on weekends and receive orders every day.
Where to find them:
Instagram: https://www.instagram.com/grabandgousa/
Facebook: https://www.facebook.com/grabandgousa