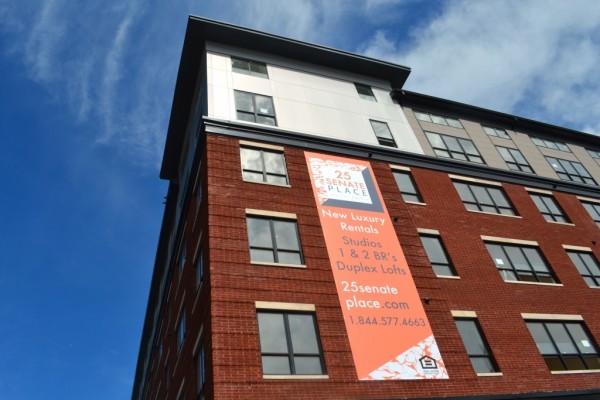 Jersey City is changing by the minute, and it's no secret that living downtown is getting pretty pricey for most people, especially for those who would like to live in a luxury building with amenities.  There's a lot of attention being given to the Journal Square neighborhood lately and it's growing as a residential destination with its own vibe while offering a more affordable alternative to living downtown.
Want to live in a luxury building without the crazy downtown prices? Well 25 Senate Place is here. A beautiful residential building that recently opened across the street from MANA Contemporary in Jersey City's burgeoning Journal Square Arts District. The best part in my opinion? Modcup will open a Café on the ground floor. I am selling my home and moving here…yes the coffee is that good FYI.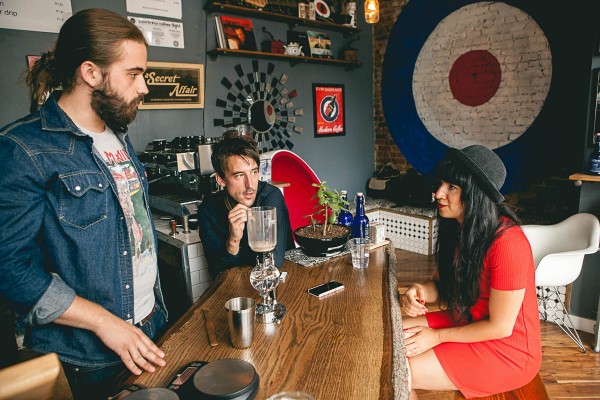 Featuring 265 uniquely-designed rental residences, upscale amenities and a soon-to-open Modcup roastery and café, 25 Senate Place delivers a modern living experience to the neighborhood's mosaic of repurposed warehouses and growing arts scene.
"It seems like every urban area on a cultural upswing is compared to Brooklyn, but Jersey City, with its influx of new arts venues, street performances, restaurants, boutiques and coffee houses,  really is on a similar trajectory," said Art Johnson, Managing Director of Senate Place Urban Renewal, which developed 25 Senate Place.  "It's an atmosphere that appeals to a cross-section of people, and one that has been taking root in our location.  We're excited to now add a new luxury residential option to the mix which places residents in the heart of a developing arts district.
What's in the neighborhood?
PATH Train to downtown, midtown Manhattan and Newark Penn Station
Lee Sims Chocolates
Boulevard Drinks!! (Best hot dogs ever!)
Street Art
Designed to embrace the fabric of the neighborhood while drawing new residents to the emerging location, 25 Senate Place features a five-story design with a brick façade with metal accents that enhances the streetscape, and a collection of well-appointed residences with unique and varied floor plans to meet a variety of needs.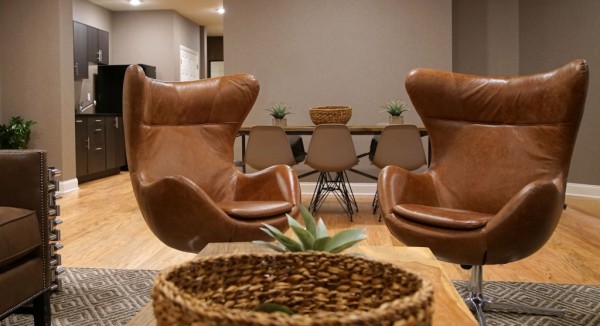 So how much do these luxury apartments go for?! Studios, one-bedroom apartments, one-bedroom-plus-den floor plans and two-bedroom duplex lofts with coveted outdoor space, are offered at monthly rents starting from $1,695!!!!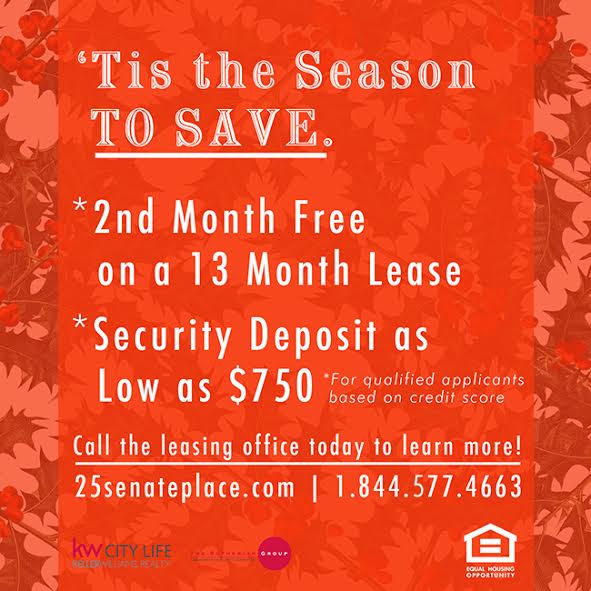 Well-thought-out amenities and services include a lobby with 24-hour doorman, fitness center, resident lounge, game room, landscaped terrace and courtyard, Dog Park, shuttle service to the PATH Station, available onsite indoor parking and onsite property management.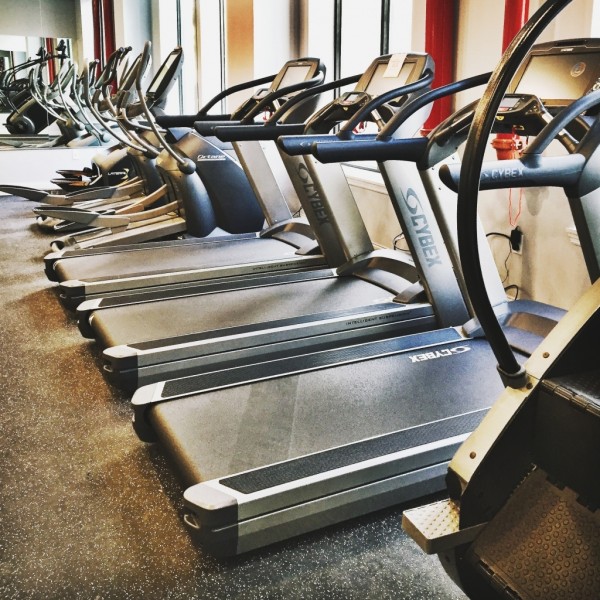 As mentioned Modcup  will open a café and roastery in one of the building's street-level retail spaces.  For canine lovers, Club Barks Doggy Day Care will also set up shop onsite.
In addition, a Citi Bike Jersey City bike sharing station is located on Dey Street just steps from 25 Senate Place.  It is one of 35 stations city wide that will house 350 bikes to provide a new, environmentally-friendly, healthy and affordable 24/7 transportation option for Jersey City.
For more information on 25 Senate Place and to schedule an appointment to view a furnished model residence, please call 1.844.577.4663, or visit www.25senateplace.com.