In honor of National Pet Week, treat your pup to some biscuits and snacks made with love!
---
Cooked/Baked
Peanut butter + cheese biscuits
If you've got a pup who loves cheesy treats, bake these treats with added peanut butter! You'll need flour, shredded cheese, peanut butter, egg, oats, and corn meal. Be sure to use peanut butter without xylitol, as that can be toxic for dogs.
Link: https://bakeatmidnite.com/peanut-butter-cheese-dog-biscuits/
Grain-free 3-ingredient treats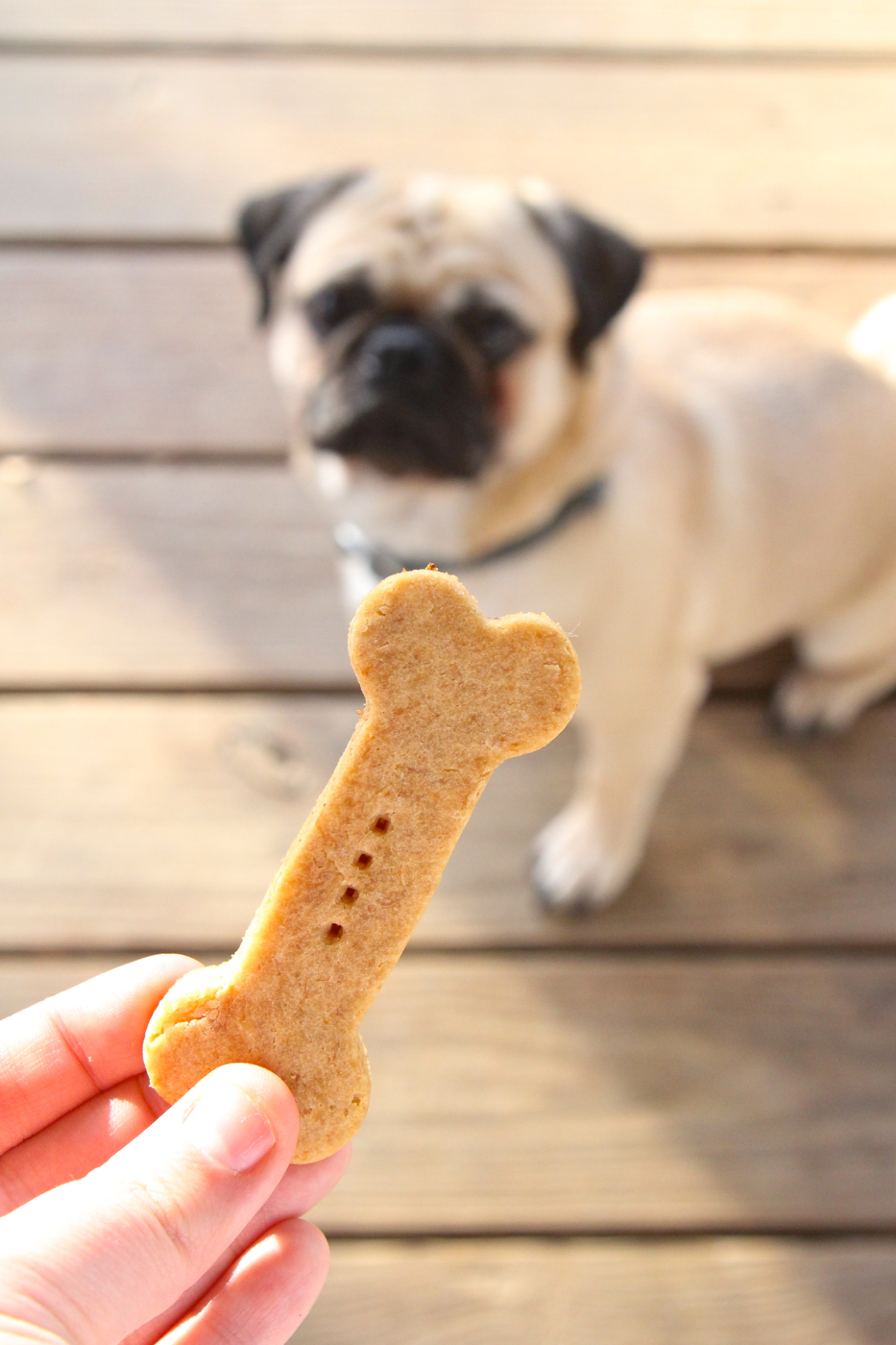 Got a dog with grain allergies? I've been there. Try this 3-ingredient dog biscuit recipe – you only need bananas, peanut butter, and an oat or rice flour.
Link: https://theplantphilosophy.com/diy-3-ingredient-vegan-dog-treats/
Healthy Pumpkin Dog Treats
If you'd rather go peanut-less, try this pumpkin recipe for your pup. Grab some pureed pumpkin (canned is fine), coconut oil, water, flour, cinnamon, baking soda, baking powder, and an egg to make these peanut butter-free treats.
Link: https://foodwithfeeling.com/healthy-pumpkin-dog-treats/
Apple Carrot Biscuits
Work with the fruits and veggies you likely already have at home with this healthy apple and carrot treat. All you need is flour, grated carrots, an egg, and applesauce.
Link: https://www.mybakingaddiction.com/homemade-dog-treats/
Diabetic dog treat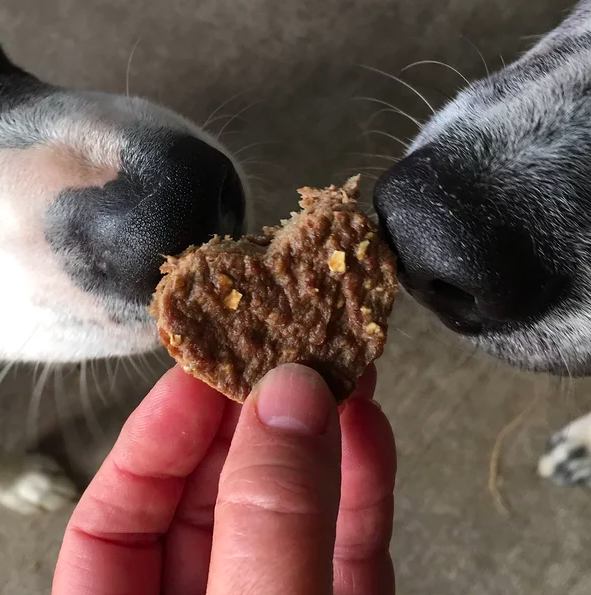 Looking for something more savory? Have a diabetic pup? These dog treats have beef liver, flour, and eggs mixed together and baked for 15 minutes. Beef liver is very nutrient-rich and provides a great amount of fats and Vitamin A as well as iron and protein.
Link: https://www.allrecipes.com/recipe/88806/diabetic-dog-treats/?evt19=1
Chicken dog treats
If you want a protein-rich treat using what you have in your fridge + pantry, make these cute chicken treats! You need rice, chicken, flour, parsley, and an egg to make these cute treats. If you want a no-bake version, you can simply swap the egg and flour for chicken stock and freeze them.
Link: https://kolchakpuggle.com/2012/02/tasty-tuesday-hearts-for-my-valentine-chicken-dog-treats.html
No-bake + Frozen
Hypoallergenic peanut butter + coconut oil treat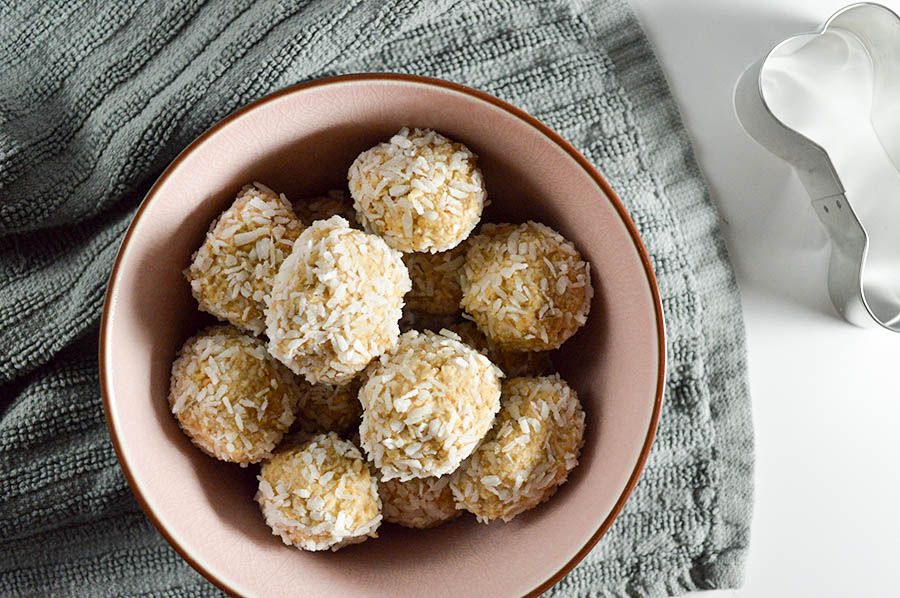 If you have a dog who suffers from allergies, try this simple no-bake recipe for treats! All you need is coconut oil, peanut butter, rolled oats, and shredded coconut. Scoop out some bite sized pieces, refrigerate them for half an hour, and they're ready.
Link: https://www.dogvills.com/no-bake-coconut-hypoallergenic-dog-treat/
Frozen Meat Treats
Give your dogs a savory frozen treat with these Frozen Meat Treats. Cook meat, poultry, or fish and mix it in with yogurt, parsley, carrot, and olive oil before popping it in the freezer.
Link https://offbeathome.com/frozen-dog-treats/
Frozen Apple treats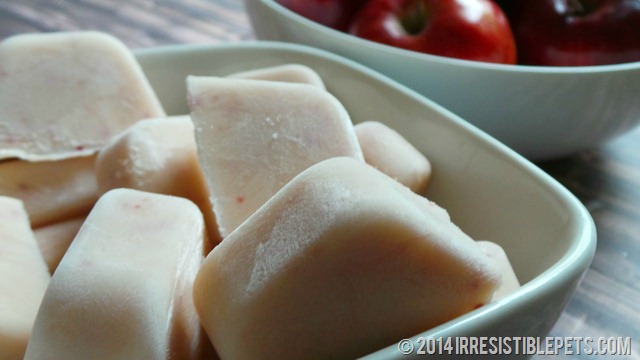 As the weather warms up, freeze some tasty pupsicles and treats for your dogs. You can make this Frozen Apple dog treat with just a couple of apples, Greek yogurt, and water.
Link: http://irresistiblepets.net/diy-frozen-apple-dog-treat-recipe/
Peanut Butter + Banana treats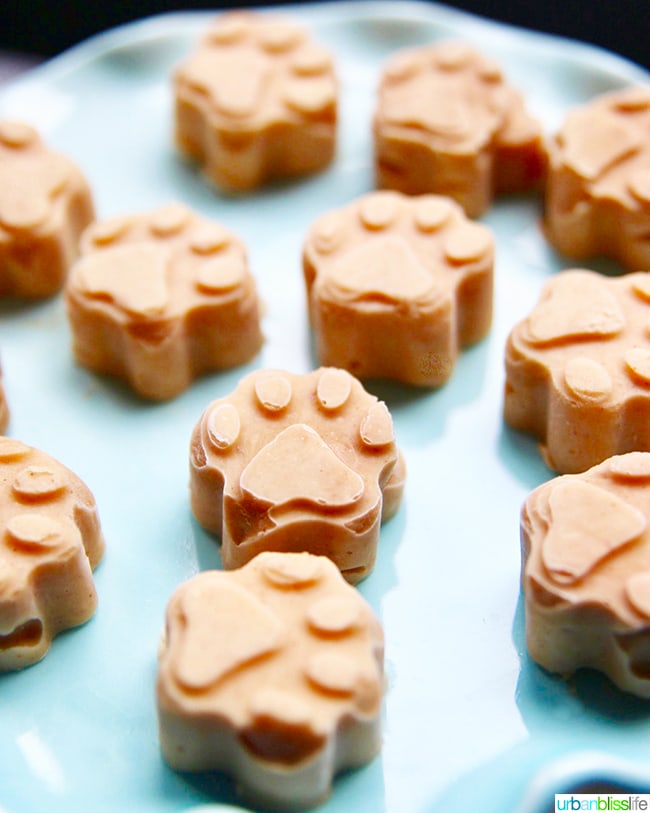 Peanut butter and bananas go so well together, even dogs love them. Grab some bananas, peanut butter, and plain yogurt and blend them all together for a mixture easy to freeze.
Link: https://www.urbanblisslife.com/frozen-peanut-butter-banana-dog-treats/