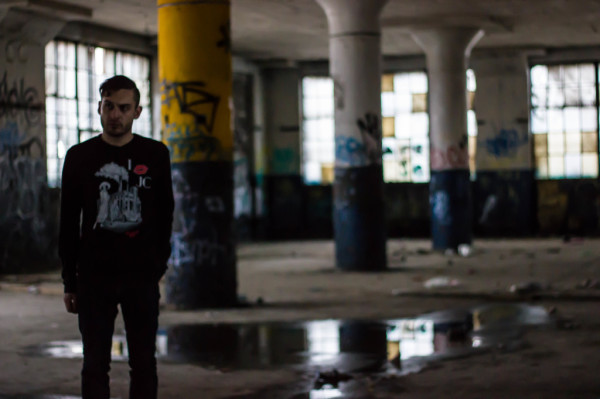 Last week Damaged Wear and I released "The Retro Powerhouse" shirt designed by local artist Pat Massett. What I love about this shirt is that it is so versatile and can be worn by both men and women! It truly is wearable art. Since you've already seen the different ways a chick can style the shirt through me and my girl Kyra, it was time to enlist stylish peep Dan Joseph to give us his take on the powerhouse shirt.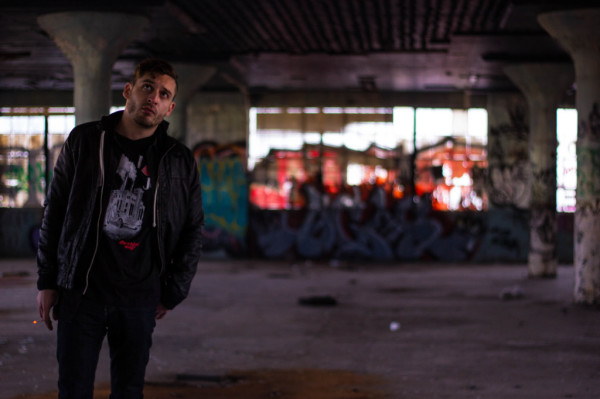 Dan said to me after seeing the design "I really dig the old powerhouse vibe, and I know a lot of people can relate to the I kiss JC". Agreed! I loved the way Dan styled this shirt; adding a zip up sweater and a leather jacket over jeans. Which makes the design really stand out… He looks so bad ass!!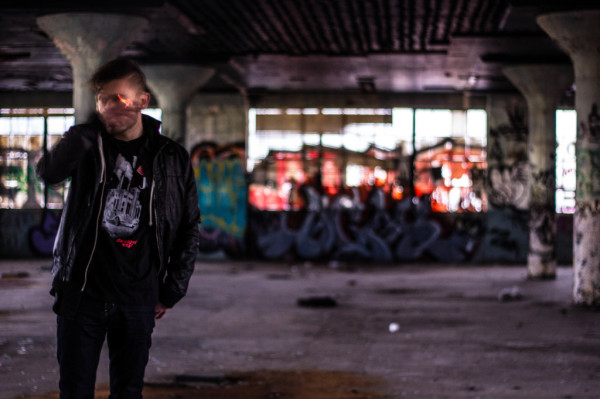 Damaged Wear also sells this shirt with the design in the back for those of you that would rather have the art displayed that way. This shirt is really one of a kind and I am so proud of Pat for creating this wonderful piece of fashion and artwork!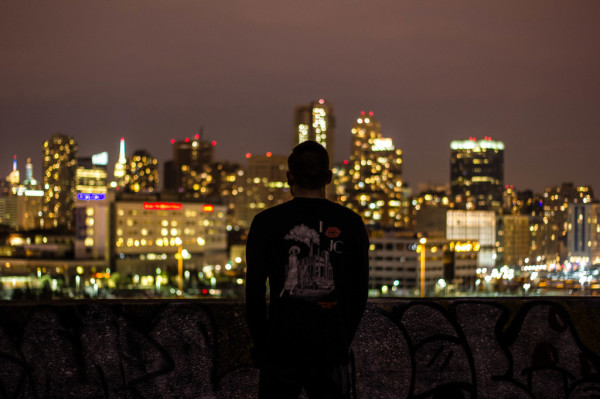 These pictures are amazing. Thanks Dan!
---
Shirts can be purchased online at www.damagedwear.com/chicpea
Portions of the proceeds will be benefitting the JC Youth Foundation
They will also be available at the Jersey City Market on December 6th and 7th. They are limited edition!