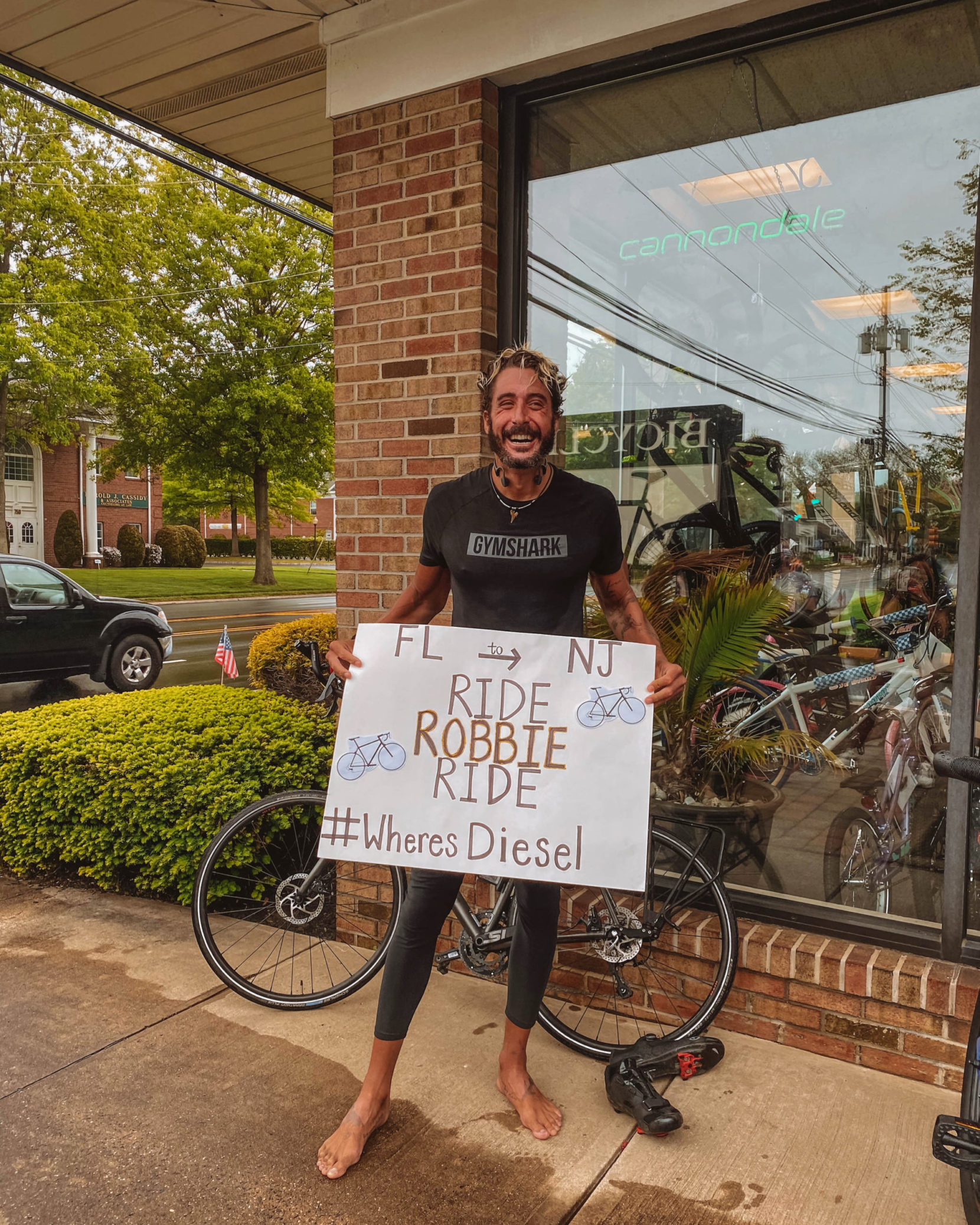 Times are weird, am I right? It's been tough to balance news/COVID info with positive content that we normally are known for at ChicpeaJC.com. In the last few weeks, we've been really focusing on blog posts to help promote local businesses and uplift the community. When I hear positive stories about members of the community, it warms my soul.
I think I am done reporting on COVID and ready to get back to what makes this website what its supposed to be – a fun blog!
When I heard about NJ native and JC resident Robbie Doran's amazing story about riding his bike from Florida back to New Jersey while raising money for baristas out of work (he is a coffee fanatic) I was so inspired. Hearing about people using this time to turn it around and do something positive is a testament to the human spirit.
This Friday, Robbie completed a 26 day, 1700 mile bike trip and raised over 8K in donations which will go to local JC businesses affected by COVID-19. I was able to catch Robbie right before his finish line over a zoom call.
For more info and to donate, visit https://www.gofundme.com/f/cycle-for-coffee