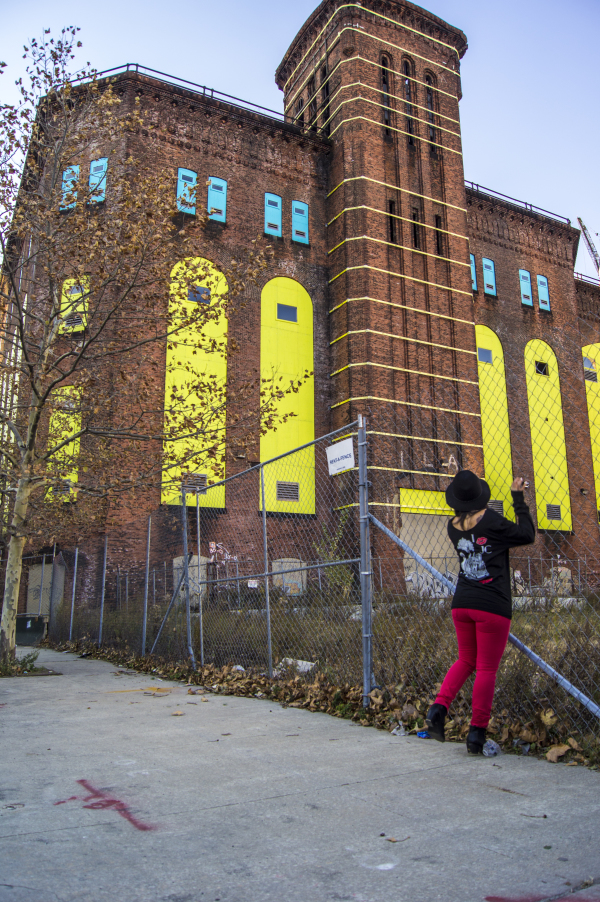 Yesterday I revealed the winner of the ChicpeaJC and Damaged wear design contest; artist Pat Massett. Who is also my official historian! His winning design incorporated retro Jersey City with a stunning image of the Powerhouse.  I went to the Powerhouse and wore my new Damaged Wear shirt with friend and photog Chris Capaci to explore. I asked Pat to give us the background story on this Jersey City landmark.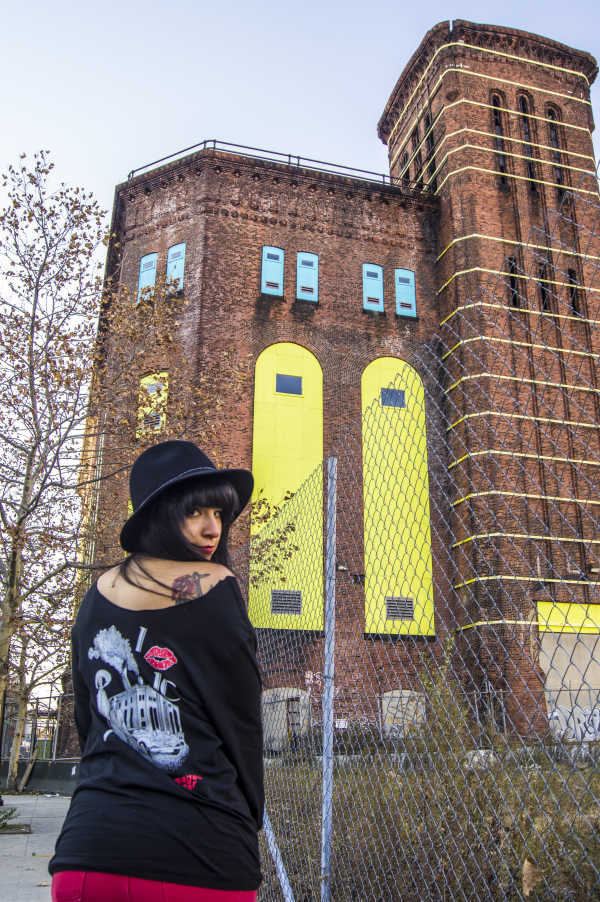 Pat, tell me a little more about the Powerhouse. The Powerhouse – officially named the "Hudson & Manhattan Railroad Powerhouse" was designed by architect John Oakman and officially opened in 1908. Its purpose was to provide electricity to the Hudson & Manhattan Railroad- now, of course known as the PATH train.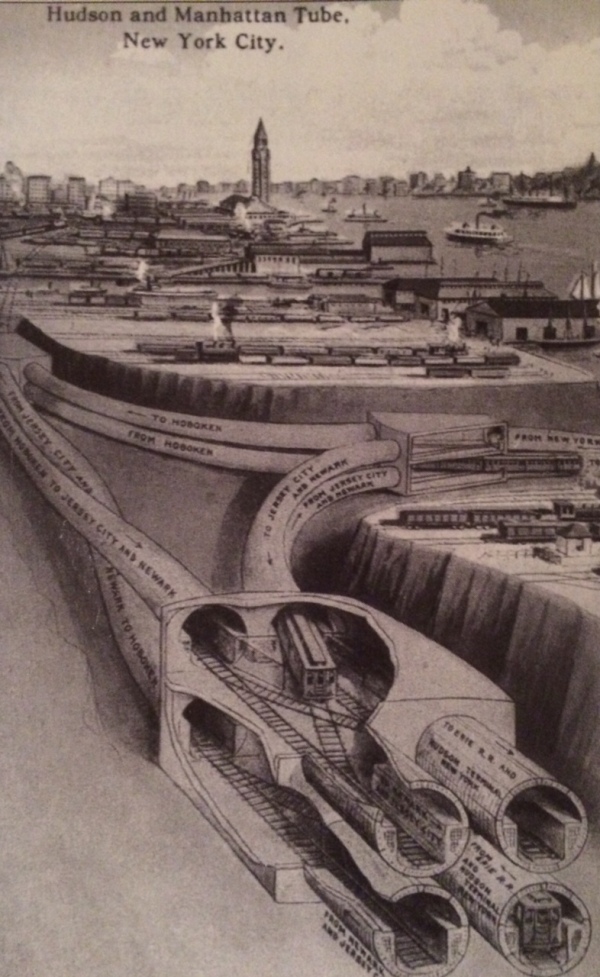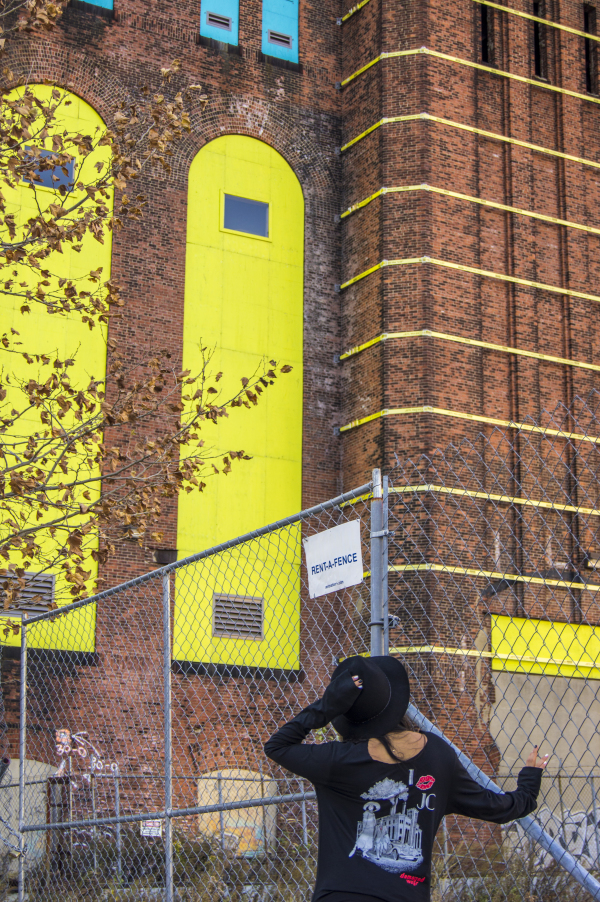 It was during this February 1908 opening ceremony, that President Theodore Roosevelt himself sent a telegraph signal to engineers at the Powerhouse to activate the Hudson & Manhattan Railroad. People could now travel between New York and New Jersey directly by rail. A monumental achievement that was decades in the making, and unheard of at the time. It also cost dozens of lives in its construction.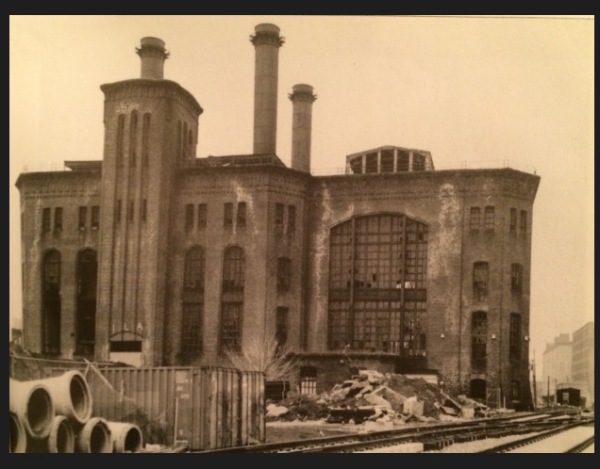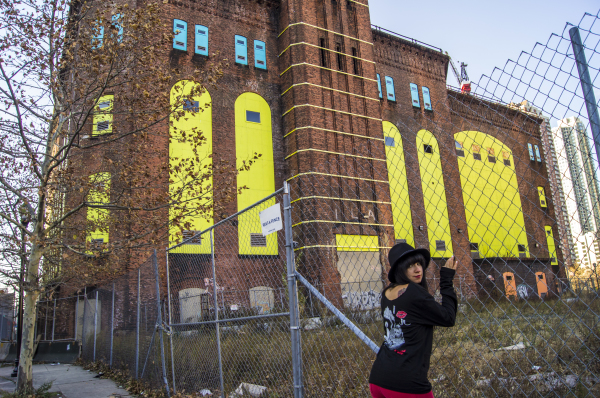 The Powerhouse was shutdown in 1929, at the very beginning of the Great Depression, and remained as a storage space for Hudson & Manhattan Railroad. It later changed hands to the Port Authority in the 1960s and faced demolition in the 1990s. Thanks to the Jersey City Landmarks Conservancy, it was placed on the National Register of Historic Places in 2001.
It remains at the center of "The Powerhouse Arts District" and to this day still undergoes numerous plans for restoration and even expansion.
sources: http://www.jclandmarks.org/campaign-powerhouse.shtml
---
Shirts can be purchased online at www.damagedwear.com/chicpea
Portions of the proceeds will be benefitting the JC Youth Foundation
They will also be available at the Jersey City Market on December 6th and 7th. They are limited edition!