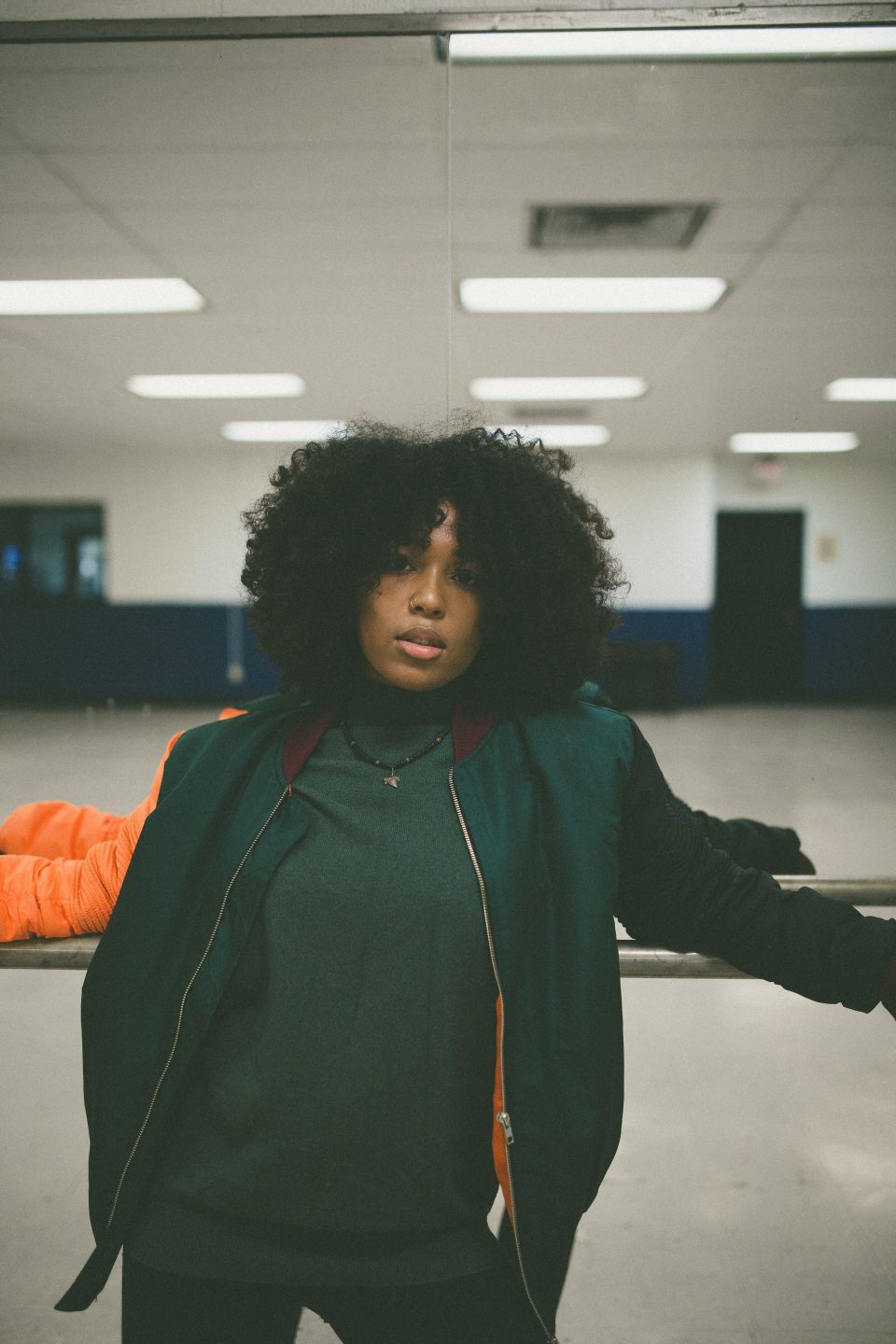 A few months ago I attended a Saint Peter's University "FAME" fashion show. and that is where I first saw Alana, also known as Poetree. She was one of the models and when she walked out onto that stage, she had so much swag and confidence, I knew she would be someone I had to meet. Poetree is an spoken word artist, a dancer, a vlogger and her fashion sense gives me 90s R&B superstar vibes. This girl is special.
As I mentioned in my post about Brainorchestra this year, I am going to be focusing a lot more on the creative youth in Jersey City and Hudson County that are making waves.
Poetree invited me to the Saint Peter's gym where she practices, and I had a blast getting to know her.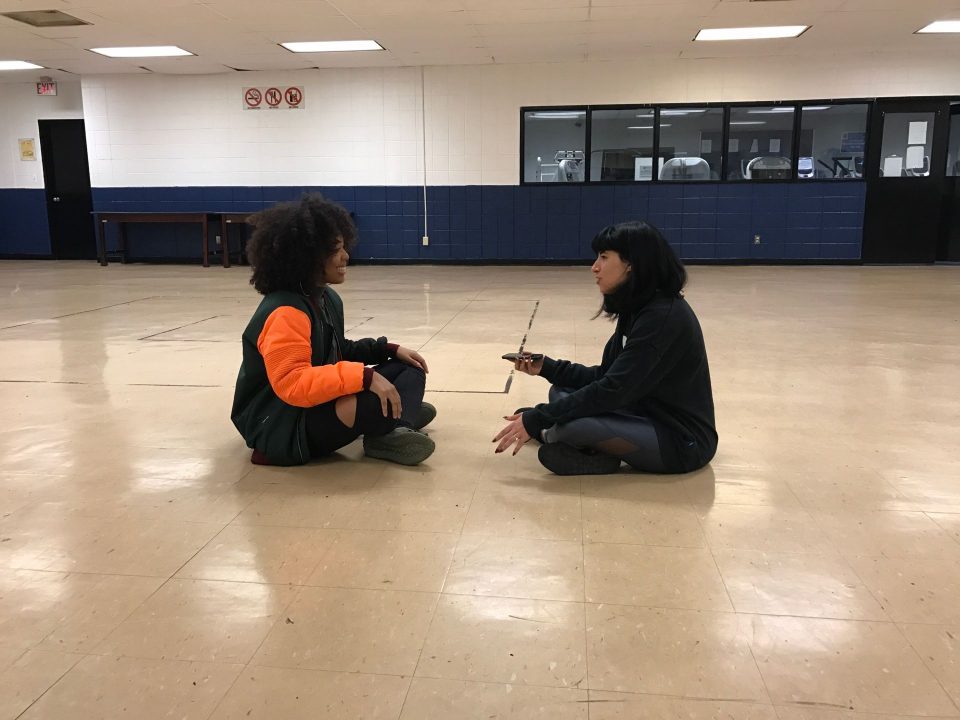 What's your name?
My name is Alana, but I go by Poe. I prefer to be called Poe.
Why Poe?
"Poe" is short for "Poetree." I write poetry, and I'm a spoken word artist. This is a name I've had for a while now because I am a naturalist. I love trees, and I love anything that's natural. I have a tree tattooed on my arm and a tree tattooed on my side. That's my thing. Green trees, being all natural. I always thought that if I were reincarnated, I would want to be a tree.
How cute! What else do you do?
I dance, and I'm the captain of our dance team here at St. Peter's University. I've worked hard to change a lot here because the dance team hasn't been taken that seriously at this school. But it's definitely been changing lately. I'm so proud of the team, and I love them so much.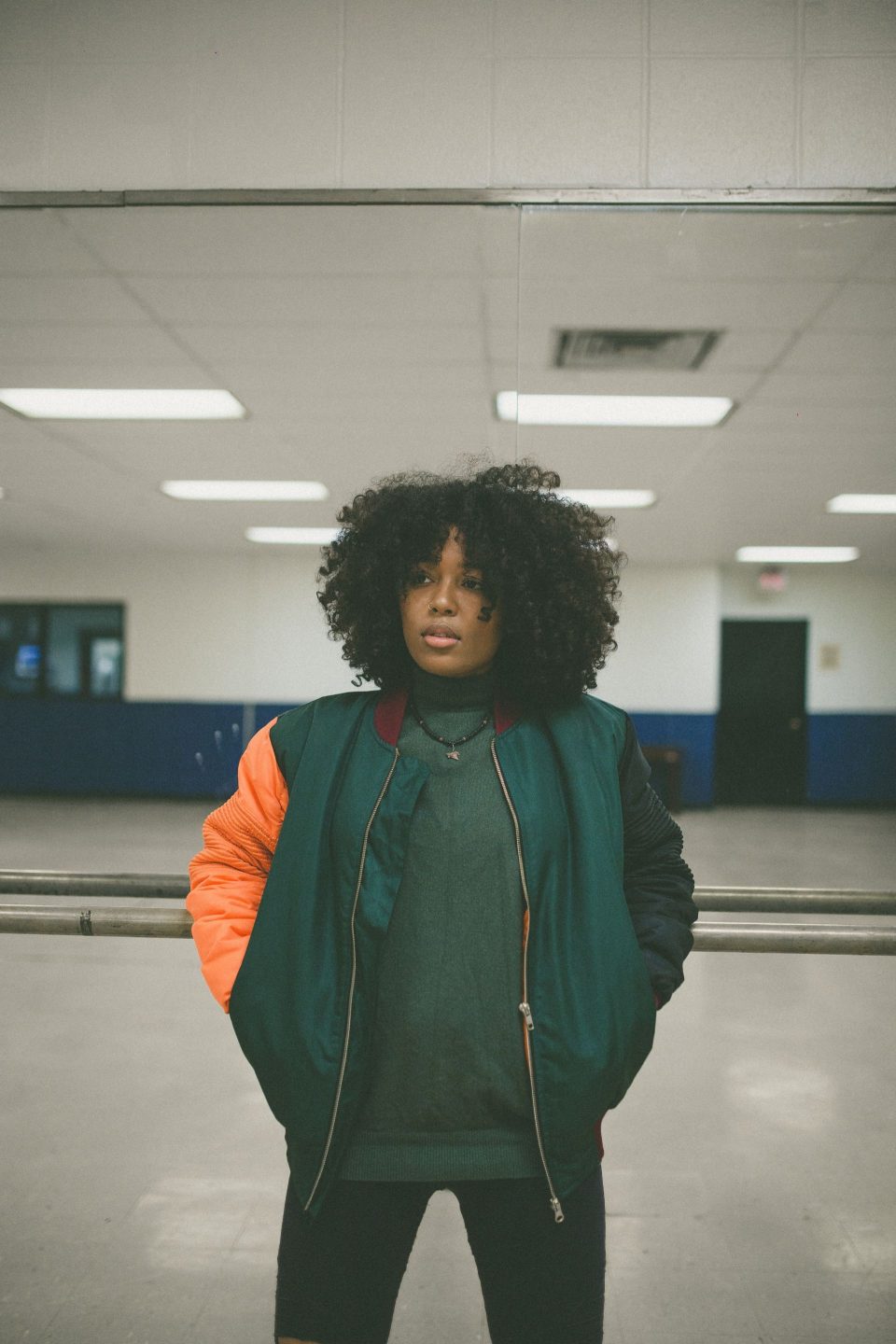 What kind of dance do you do?
Mainly hip hop, but I have experience in Pointe as well as Modern and Lyrical dance. I've been dancing since I was nine years old, in and out of school. I've danced at The Apollo before, in Harlem, and I've only made it to the auditions part of America's Best Dance Crew and America's Got Talent. I had my own crew, called Wicked, back when I was in high school, and I was the only female. This was a big thing for me, being the only female in an all-guy group. I was held to this huge parameter because it was like, "Oh, why is she the only female?" We were doing all different types of breakdancing and styles, and I was keeping up. People were like, "How is she? Who is this person?" Usually, how I am, I don't put gender on most things. My style, how I dance or how I dress, is very 90s. It doesn't really matter if it's seen or deemed as male or not because I just feel females can do exactly what males can do, whether it's in dance, clothing or anything.
I love it; that's awesome. You know what, it's funny. In my early 20s, I was part of a breakdancing crew, and I was the token white Jewish girl, and I had my own style.
It's just in my blood, in my soul, and I've always said that with the type of person that I am, I was born with it. It will never leave me. Even when I try to do other things and, don't get me wrong I focus on my academics; I just love being an artist.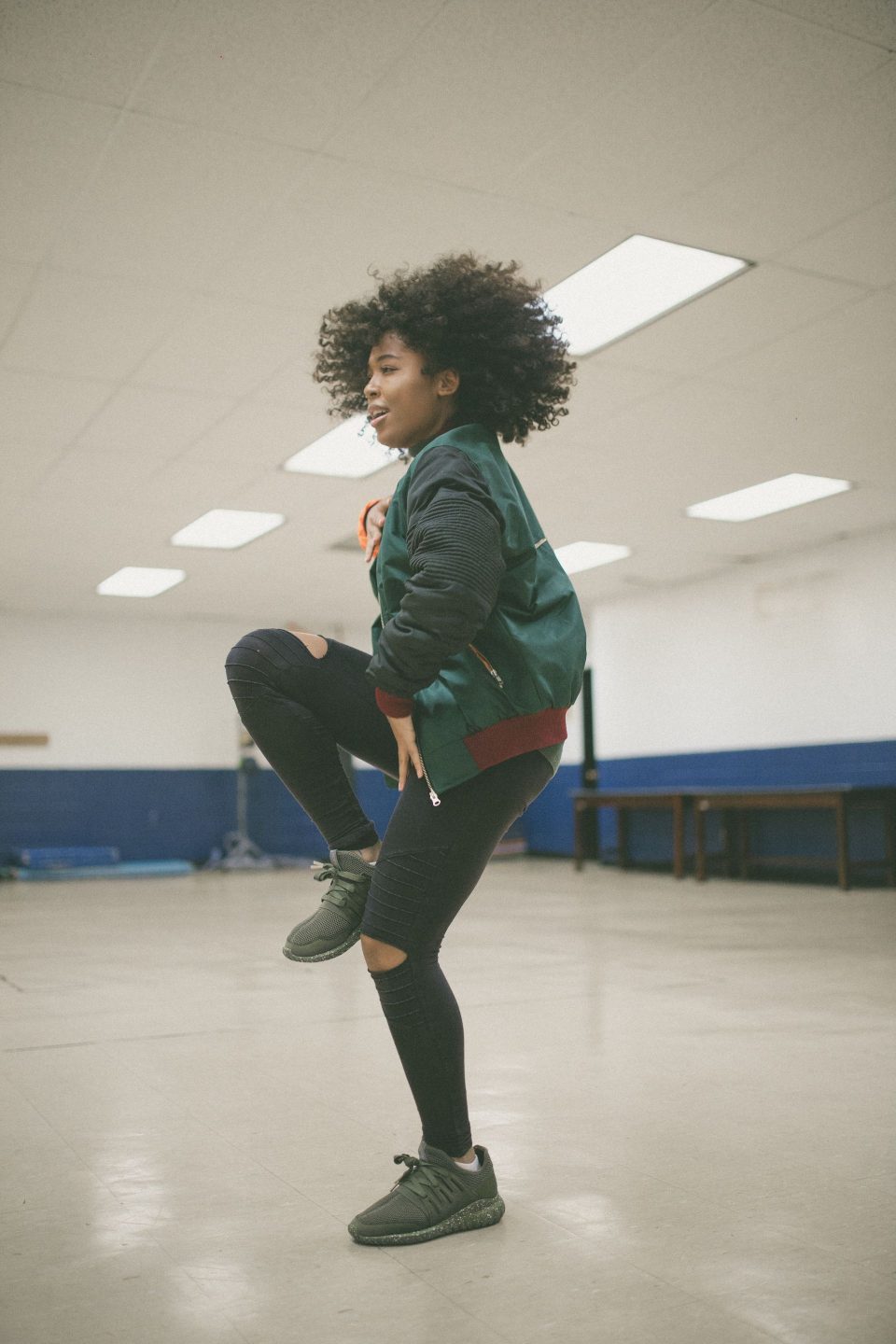 What are you studying now?
I'm an English and Sociology double major. Eventually, I want to be an author and publish my own work, but I also want to do much more than that. I want to teach dance to large groups of people and travel and just dance.
So you're a student, a dancer, a poet, a dope chick. What else did I miss?
I love spreading awareness of having the courage to find yourself with anything you do. This is why I made my YouTube channel: FROtorials. I'm showing exactly who I am and it's okay to be a silly and quirky, but serious, focused, and crazy person. It took a while for me to find that for myself because I didn't have a good support system. Now it's starting to grow. For a while, even having these hidden talents or multiple talents, that other people saw, I didn't see it in myself. It took a while for me to really accept that I really do love doing this and I'm good at it. I finally found that courage to accept that about myself, and I love spreading the awareness and helping other people find that confidence.
Right. Are you from Jersey City?
No, I'm from Newark. I was raised and homeschooled in Puerto Rico, then I moved to Newark and went to high school. Then I came to college here. I never really came to Jersey City when I lived in Newark, but I always saw how beautiful it was. It's like the smaller version of NYC, it's less congested, and it's perfect. It's easier to have a tight knit community. I love Downtown, and the views are beautiful!
Do you have a favorite Jersey City hangout spot?
I like going to Lincoln Park. I've been there a couple of times. But I have much more to explore.
Awesome. So Lindsey actually told me I should meet you! You're good friends?
Yeah, we've been friends since freshman year. We had a little group chat with other people before starting our freshman year. I was afraid to come to campus, honestly, because I'd never been to Jersey City. Even though it was close to Newark, I really didn't know anyone until I came here. When I did, there were two or three people from my actual high school that came here, but I didn't know that. It was good that I made the relationships I did, prior to.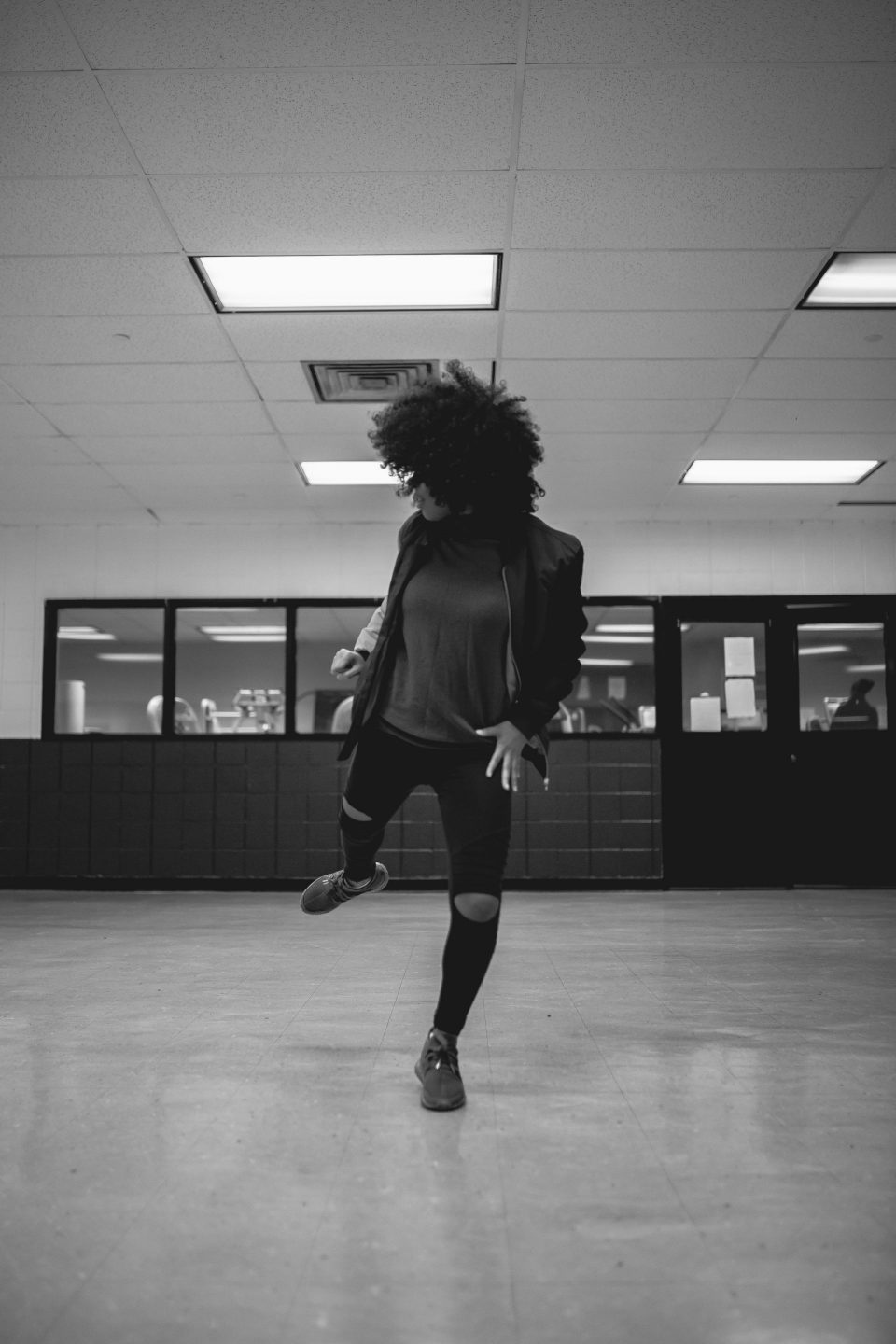 When do you graduate?
I have three more semesters.
What's your plan after? I know, it gives you anxiety! 
I don't know, but I like where I am right now. I actually just spoke with my counselor yesterday, and he asked me what I was going to do, and I had the same answer. I'm just not there yet.
Just enjoy it. 
Right! I'm enjoying what I'm doing right now.
Anything else people should know about you?
Other than my YouTube, I am much more approachable than people think. Some people think I'm not approachable at all like they can't come up to me. That's because I'm so focused all the time, like listening to music, imagining myself dancing, day dreaming. Some people probably think that, because of that, I look like I'm mean or something, but I'm so approachable and I like when people find a way to come up to me because it's another reason to have a meaningful conversation. I love being to help other people and having random conversations because other people have done that for me and it really affected who I am today. Now I want to do that for other people, even if I never speak to them again.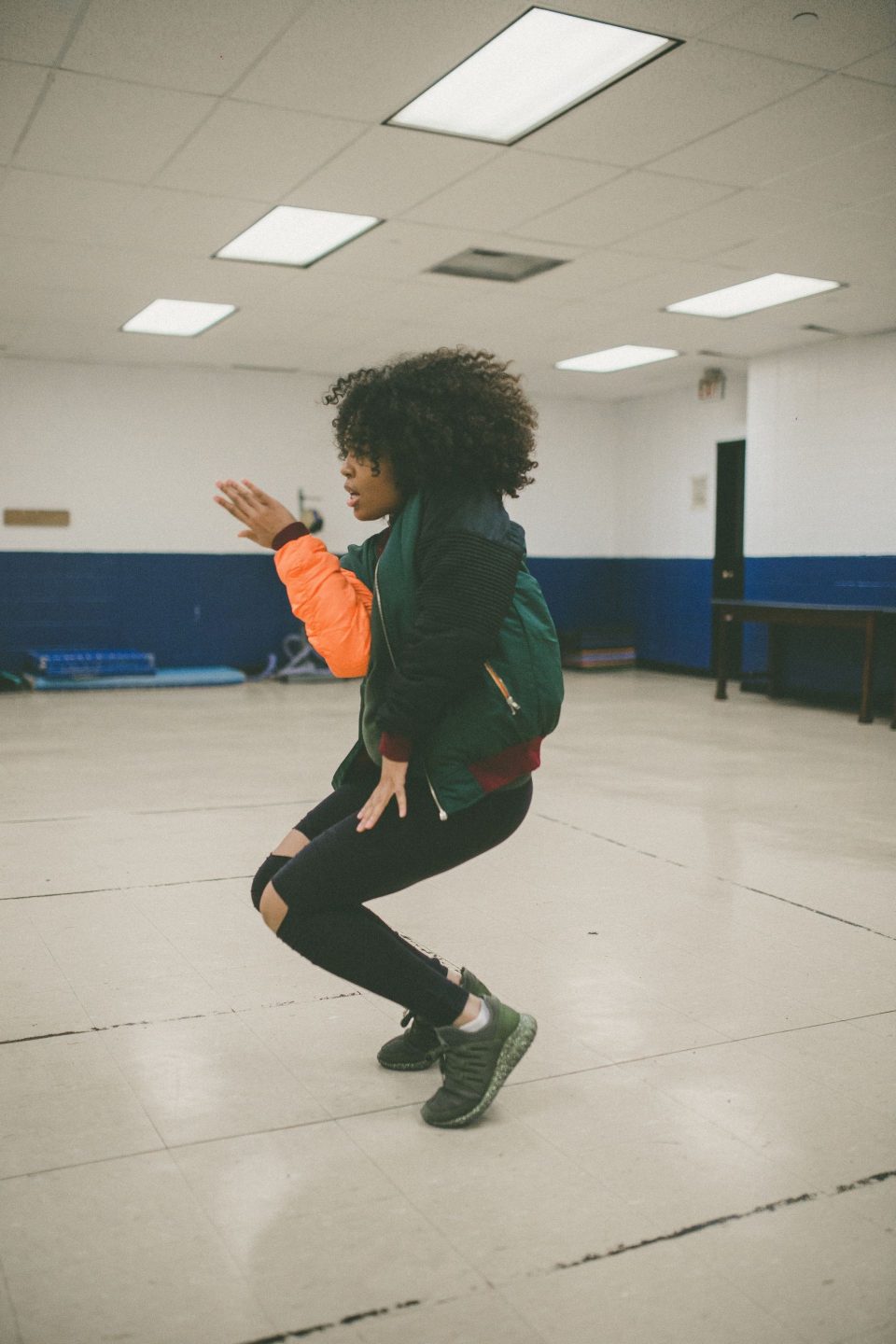 Lindsey, I want to ask both of you a few things. You're both St. Peter's students and you're creatives. How is it, being in this school? There seems like there's a lot of opportunities for you guys to create and be your own individuals.
Lindsey: It's a bit of an advantage because, since I'm around the school campus, I'll find a lot of my ideas on campus. I find it to be a great advantage, especially since I'm from Jersey City. I find anything to create or get a new idea out there.
It seems like a lot of people here who are students also have their creative side. This is where I interviewed PeteyxKraze two years ago. I'm starting to notice that I'm meeting people who come here and are also artists – dancers, models, etc.
Poe: That's perfect, and it's because of the area. Honestly, it's because of where we are. I feel like this is an art city, and you're right, there are a lot of people who have these other talents that push their talents.
Lindsey: They push their talent more than their studies, and I like that because there are a lot of people who go to school just because of their parents. They're not doing it for themselves. There are a lot of kids stressing over finals and midterms, and they're just doing it for their parents. Recently, I started finding my own passion and creating things, getting in touch with myself and finding out who I really am. That's the beauty of being a creator.
It's good to work on both. Academics are important, too. It's something to fall back on. 
Poe: Yeah, I agree.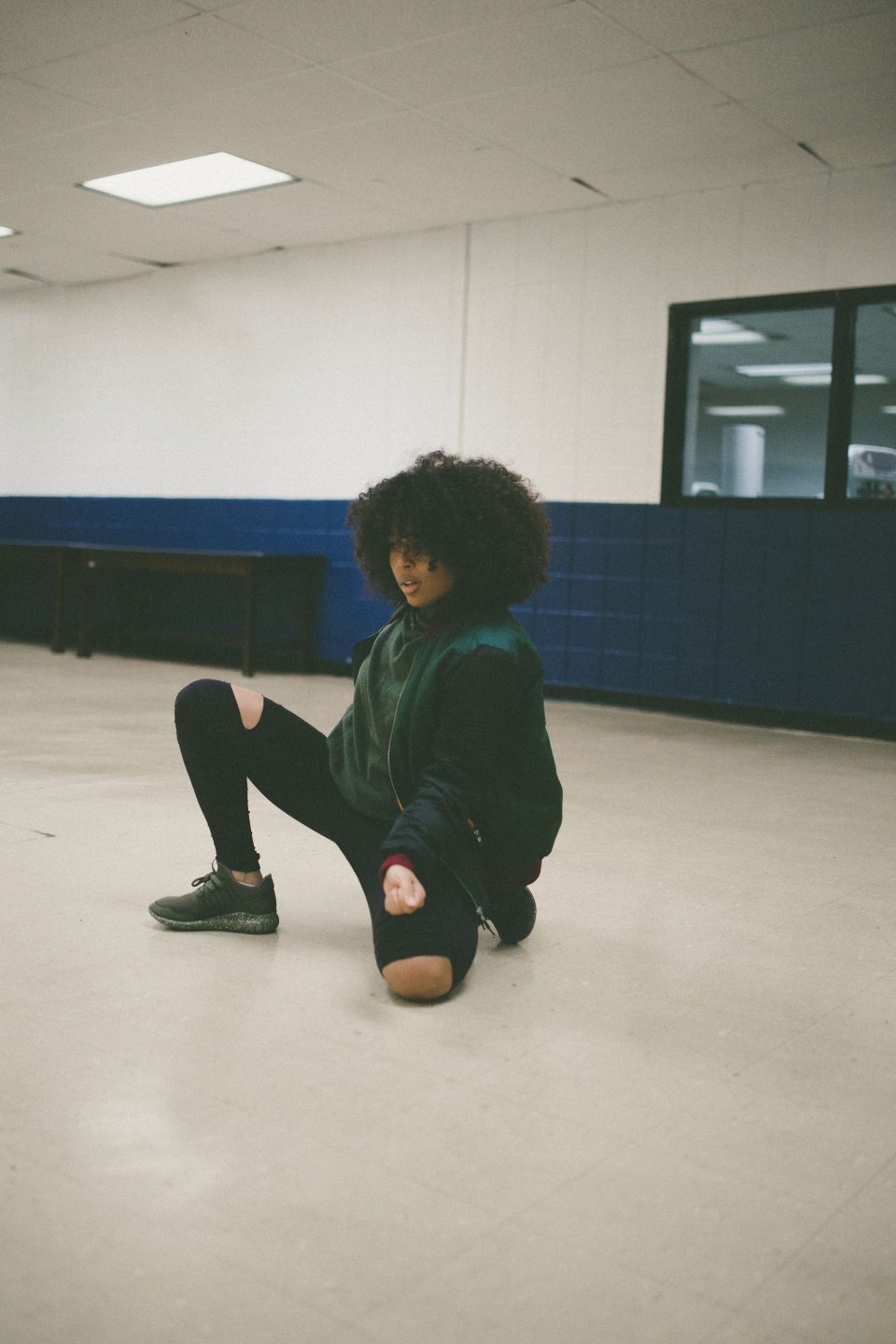 I went to the best university in Montreal, and I hustled to get in, but I actually dropped out six months before I got my bachelor's degree because I got a really good job opportunity. I have regrets for not finishing, but I wouldn't change it for the world. I am who I am because I got this job. It's important to have the academics because it does give you a lot of skill you need for the future, but you have to work on your passion. You have to. But it's cool that you guys can do both! 
Poe: Definitely. Because I put my all into these things. Yeah, I'm here for my studies, but I'm also captain of the team here, so it's a responsibility of mine to make sure that everything is all right with that. Dance is in my everyday routine.
Do you teach all the choreography?
Poe: I teach most of the choreography, with the addition of select members, and put the performances together. If we had a coach, more opportunities, when it comes to dance, and more respect for us as a sport or a team on the campus, it would be easier for us. But it's hard, so all responsibility is put on the students on the team to handle everything. I think it teaches us a lot about responsibility and what matters most to us the most because I'm so dedicated to it.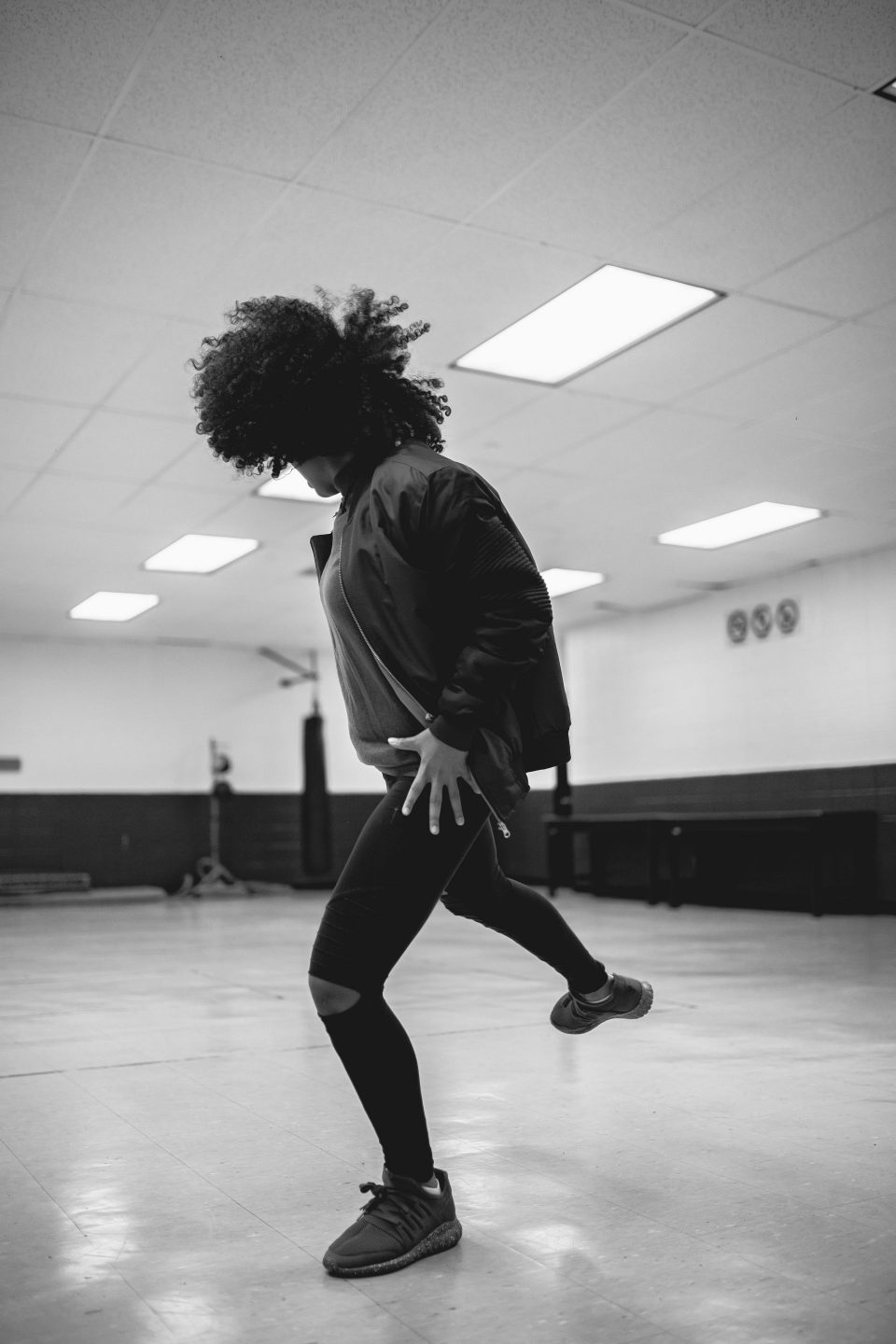 Do you compete against other schools?
Poe: We used to when I was a freshman, but lately opportunities have been rising on campus for us,  and we wouldn't even have time to do competitions.
That's good! So are you guys planning on doing another fashion show?
Poe: Yeah, we do a fashion show every year!
Yes! Last year, I came with Haytham and thought it was dope. I love seeing young people create. I didn't have that when I was growing up; I didn't have those opportunities to be an artist or hone in on my creativity. I think it's so important in the world that we work on things we're passionate about and to think outside the box. You weren't in it, though, Lindsey. I was surprised!
Lindsey: Yeah, I'm actually planning on being in it this year so I can be like Haytham's main model. There are a lot of projects Cali, and I are working on, and that's what I'm really focused on.
---