What do you get when you mix beauty pageants, Jersey City, and a couple of adorable Pomeranians?
The upcoming JC-based web series Pageant Pom Mom, of course! I caught up with Brooke Hoover, the contagiously cheerful mastermind behind the project, to talk about the series, the stars, and the feel-good message underneath it all. (Fun fact: Brooke has appeared in a number of notable projects including: a four-season stint on HBO's Boardwalk Empire, Law & Order, ABC's What Would You Do?, and recent political drama film The Runner).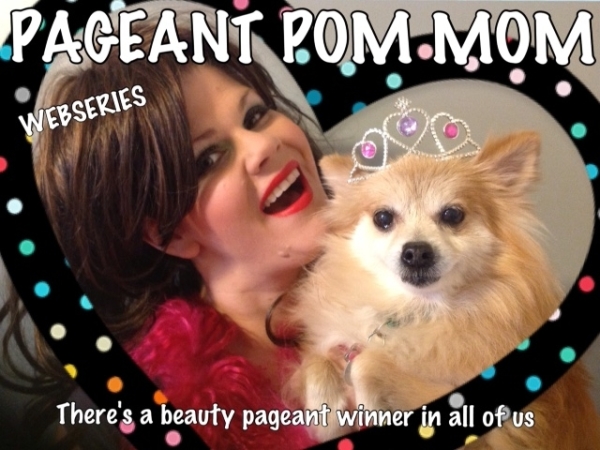 ER: How long have you and the pups lived in Jersey City for?
BH: I live in Bergen-Lafayette; July 18th marks my seven-year anniversary in Jersey City. I adopted Kibbles four years ago, and Precious and my mom moved up almost six years ago.
ER: How have you seen Jersey City change over the time that you have lived here?
BH: It's changed so much. There have been a lot of stores opening up, and I like that it's very dog-friendly. I'm noticing more and more dog-friendliness in the area. I also feel that it's gotten more of a community feel to it, and overall more positivity.
ER: Your two Pomeranians, Precious and Kibbles, are the fur-tastic stars of the series. What are their favorite places to hang in Jersey City?
BH: They do love Van Vorst Park—the small dog run. Although, when nobody is there, Precious likes to try to go in the big run! They also love the whole area of Liberty State Park, especially the jetties and walking by the goats.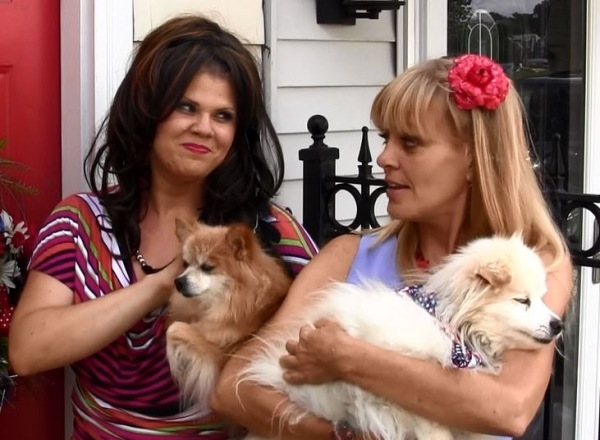 ER: What are Precious and Kibbles' stories? They are rescues, right?
BH: They are rescues. Precious is originally from North Carolina, where my mom was living. She's a three-time rescue; we don't know too much of her story, but my mom is her third owner and now best friend, making her technically my sister (but on-screen daughter)! Kibbles is from Camden, New Jersey, and I heard about him through being active about animal rescues on Facebook. Another animal lover swore, "Brooke, this dog is for you," and she was right.
ER: So let's get into the web series. What is Pageant Pom Mom all about?
BH: Pageant Pom Mom is about love, acceptance, self-acceptance, and doing what you love no matter what. The reason that the dogs are the stars of the series is because dogs don't give a beep about any of the stuff that humans have on them that they have to let go of. So it's about accepting yourself and doing your best no matter what, and not caring what people think.
ER: Without giving too much away, can you tell me a little bit about the story that people can expect in the series?
BH: Rowena Singh (played by me) clearly has some tendencies, some issues, and is kind of a stage mom-type. I personally grew up surrounded by a ton of stage moms—mine wasn't one—but down south when you're in dancing or acting, you see a lot of that. I didn't grow up in the pageant world, but I was kind of obsessed with it. So, Rowena has some stuff going on, and is encouraged by her best friend to enter Precious into pageants. It never phases them that reality would be putting her into dog shows—nope, it's children's beauty pageants! Rowena is constantly submitting applications but keeps getting declined, which is very similar to the way that the acting world works as far as rejection goes. She starts getting into the self-help world and seeks out a pageant coach, but goes even further to recruit a healer, a therapist, a full support group. The group is made up of atypical pageant types, people who are told "You can't do pageants, you're this, you're that." Finally the group decides to go crash a pageant, and shows up to the Jewel of Jersey City and gets shunned from it. Following that, they do what's called a pageant tribunal—I call it Storm the Bastille!—and try to fight the rejection legally, but fail. They decide to form their own pageant, which viewers will actually be able to engage with and vote for their favorites to win before the season finale. It's like a choose your own adventure! I love this band of misfits; I love rooting for the underdog to win.
ER: Where did you get the idea for the series?
BH: Well, when Precious and my mom first moved up, I was just joking with Precious—was she sad, did she miss North Carolina, was she homesick. I started riffing and talking in this North Carolina accent, and this character came about, and I said why not do this? Initially the series was going to be Precious and I crashing pageants, Borat-style, but I realized that there are a lot of legalities with something like that! So I decided to do it our own way, with a lot of my Jersey City-based improv actor friends.
ER: The majority of the cast and crew does live here, don't they?
BH: Yup! Angel, our editor and director of photography, is from Jersey City, and about 75% of the cast and crew is either from here or lives here now. Three of the cast members, Lynn, Amy and Desira, are fellow Boardwalk Empire alumni—I met them on set.  Jennifer Plotzke, one of our assistant directors, is a JC-based actor and writer and plays the arch nemesis on the series. She and I met at a seminar in NYC, and then ran into each other on the PATH weeks later. The fact that we both lived in JC really fed the connection, and she's now one of my best friends.
ER: Based on the trailer it looks like some of the episodes will take place here in Jersey City?
BH: Every single episode does, yes! The series is basically southerners who now live in Jersey City, which represents a place where the support group in the series congregates. It's implied that everyone comes from Manhattan to the main character Rowena's home base in JC, which she doesn't like to leave! We've shot at my house, in my background, and in Liberty Towers by Exchange Place. There's also a little park near Paulus Hook that we shot some scenes at, and we used Liberty State Park.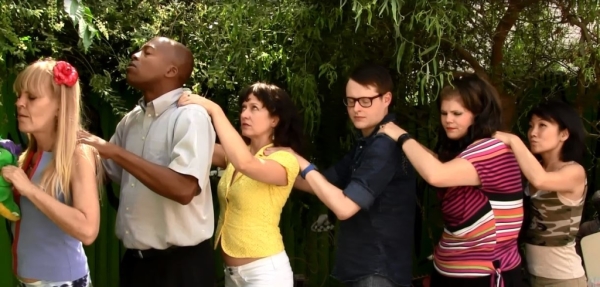 ER: How do Precious and Kibbles feel about all the attention?
BH: They love it! Every time Precious saw Angel come over after we'd stopped shooting Season 1, she thought that he was still coming over to shoot instead of edit, and she'd get all excited. Kibbles couldn't care less most of the time, which is actually true to the web series. Precious is the diva. They just have different personalities!
ER: I saw on your website that the series is in post-pawduction (hehe!). How far are you away from release?
BH: We are weeks to months away, at most. We're not very far off. We have trailers and promotionals out and in the works so people can get to know what we're about beforehand.
ER: Are you planning any promotional events here in Jersey City?
BH: We are currently looking for sponsors. When we first started up and were crowd-funding the project, we made donations to the Liberty Humane Society in the names of some of our biggest sponsors. We want the community to get to know us and to get involved; as the weather begins to get cooler, Precious and Kibbles will likely be making some celebrity appearances. We will probably do some kind of release party when the series airs, complete with a pink carpet! We have submitted for a few film festivals, one in London and one in NYC, so fingers crossed.
ER: How can Jersey City residents show their support for the series?
BH: Following us on social media is definitely the biggest way. We want to spread the word and encourage people to start watching [the trailer and other promos] before the series even airs, since we want fans to dive in and start binging, OITNB-style, once it does release. Since people are going to be voting to influence the finale, we want them to be involved from the start.
ER: Are you going to release these all at once?
BH: About once every two weeks.
ER: Any last thoughts on what people can expect from the series?
BH: Our mission statement is all about believing in yourself. It could be a cheesy message, but we are delivering it in such a quirky, kind of dark-comedy way that makes it relatable. I think that sometimes cheesy messages should be in your face, because there is so much negativity out there that creates a real need for some positivity and release. That's what we're about. Plain and simple, at the end of the day, it's about love and hope and feeling good.
Show your support for Pageant Pom Mom, and be sure to cast your vote for your favorite star when the series premieres!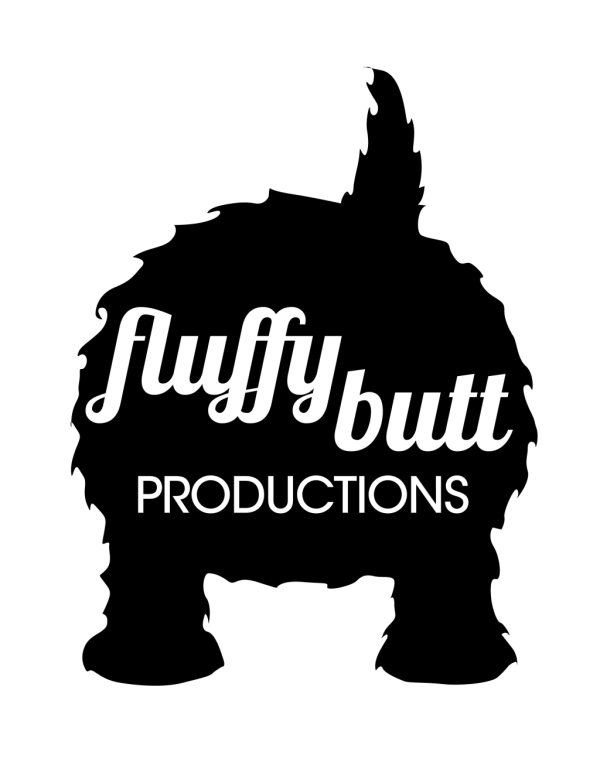 Website: www.pageantpommom.com
Trailer:
Facebook: www.facebook.com/PageantPomMom
Instagram: @PageantPomMom
Twitter: @PageantPomMom