Last month, my grandmother asked me to make 30 shirts for our Uncle Leonardo's 100th birthday which is October 27th. With enthusiasm, I said "of course!" From that period on, my grandmother and I ordered the materials to make the designs I had made for the shirts.
It was a great experience to use my passion to provide a gift to my family. Aside from that, the party we had to celebrate the major milestone of a 100 years of age was truly a moving and emotional experience, the party hall was filled with joy.
The afternoon before, I routinely leave school for my work study to go to Grove Street, grab lunch and work on the latest project from Lynn, school work, and my passions. I was sitting on the bench uploading content from the other day when I was filming with Lynn. Coincidentally, Lynn walked by and we caught up, then she asked me about my plans for the weekend and I said, "This weekend is my uncle's hundredth birthday, and my family and I are having a celebration." Lynn, surprised by my answer, was enthusiastic and said I should write a blog about it. So enjoy these photos, videos, and my interview with my uncle, Leonardo Builes!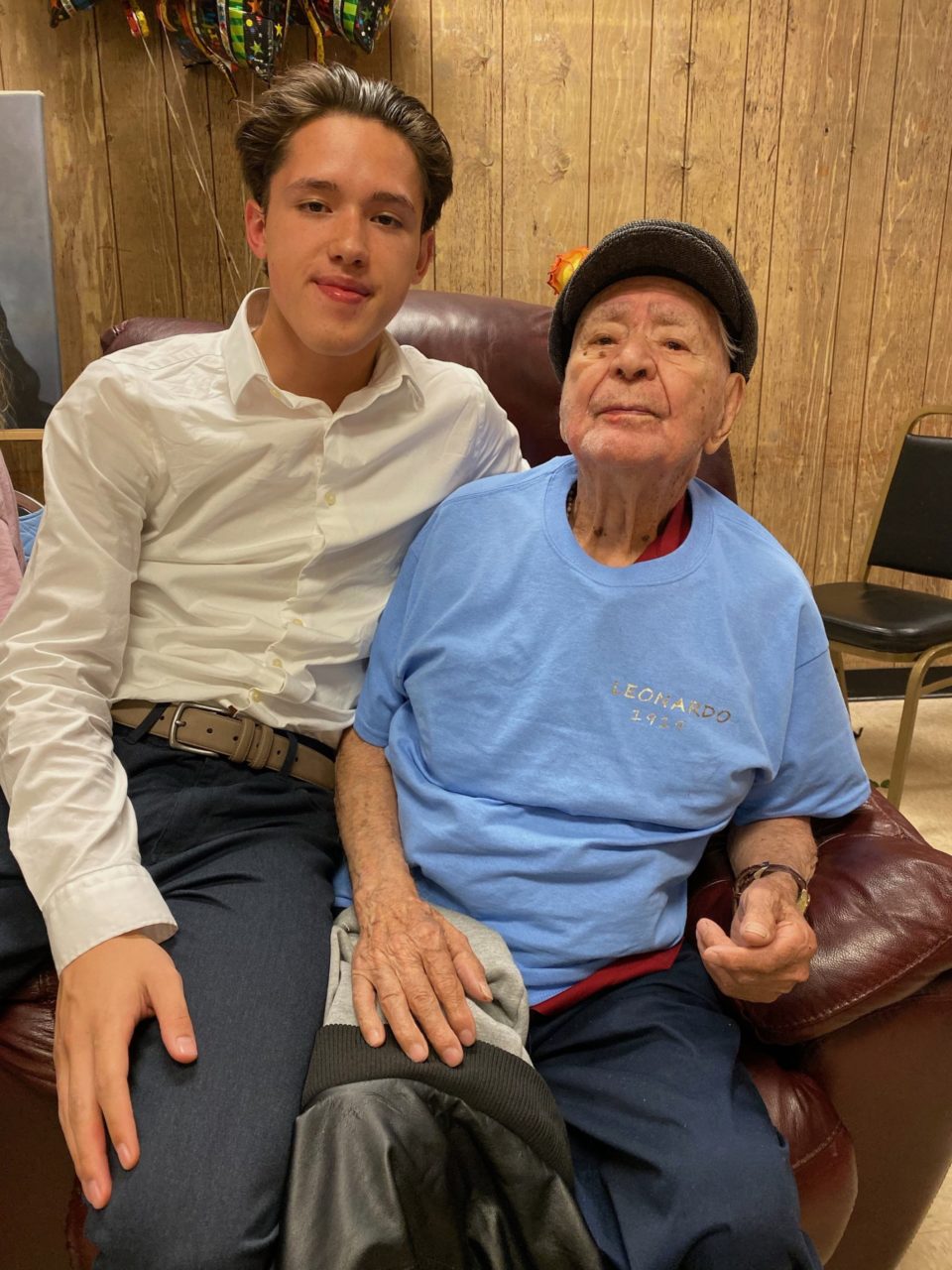 What is the best advice you can give?
Stay true to yourself, don't let others discourage you. Also you must be responsible and hardworking.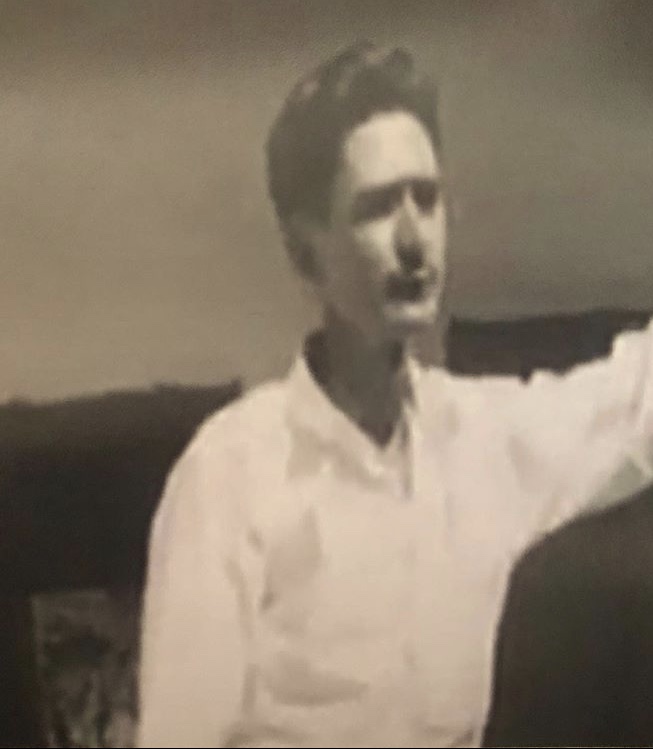 When did you move to America?
On my 50th Birthday, 1969, I went to the airport to get on a plane to the U.S. The flight was delayed for two days. So I lived in Columbia for 50 years, and 50 years in the United States.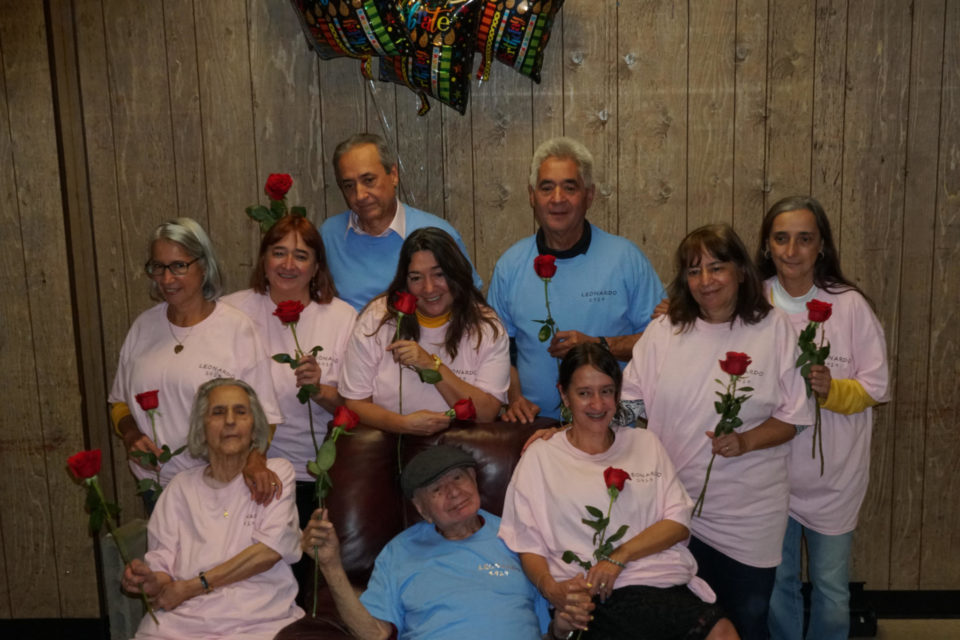 What was your turning point. Why did you leave Colombia?
When I was 15, I asked my father what the United States was. It was always on my mind.  When I asked, he said, "It's a country" and explained its freedoms. When he said this, I was so happy to hear it, I was ready to go! A real place to start a future, my father laughed and said, "You'll never go there."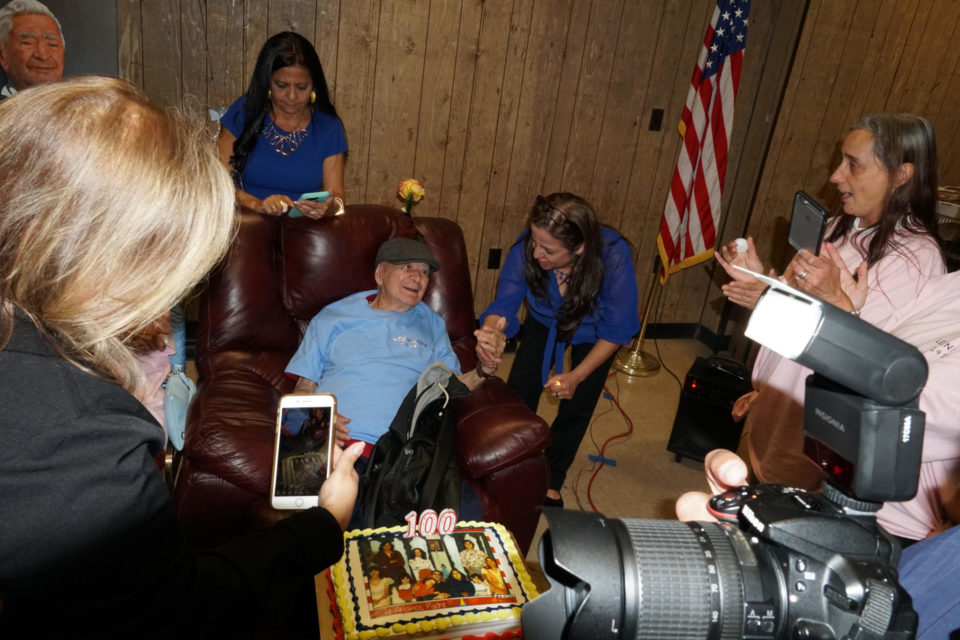 What's the happiest memory you have?
I've had a lot of happy memories, but it was when I lived with my mother up until I was 18. She was very important to me.