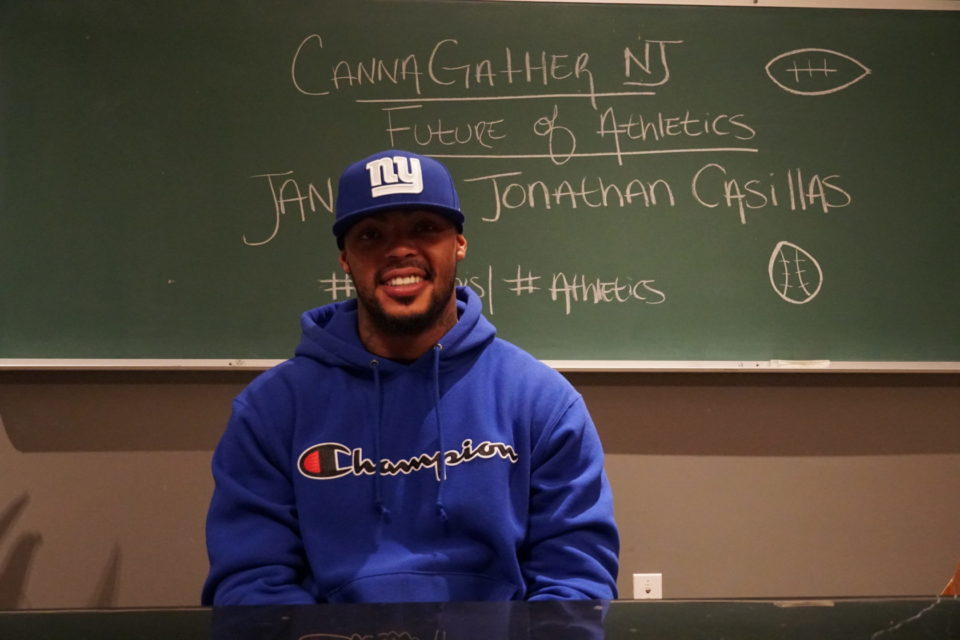 Tomorrow night at Zeppelin Hall I am hosting the next Cannagather Networking Event. The Future of Athtletics: Cannabis and Entrepreneurship with special guest 2x Super Bowl champ, Jonathan Casillas.
Officially retiring from the NFL in 2018 Jonathan wanted to continue to help others, so he set his eyes on the cannabis industry. Partnering with Chloe Villano of Clover Leaf University, he is the co-founder and the CEO of Jade's Garden, a multifaceted wellness line geared toward the pro athlete. With all-natural ingredients and high concentrations of CBD, the non-THC products are all designed to help alleviate the rigors of the modern day warrior.
I had the chance to sit with Jonathan to hear his story. Such a cool guy! Maybe I really should start watching Football.
---
What's your name?
Jonathan Casillas
What do you do?
I'm currently an entrepreneur, coming out with my own company Jade's Garden.
Let's backtrack a little. You're a two-time champ. When did you start playing football?
My first year playing football in high school. I wanted to play for years and my friend convinced my mom to let me play. She was scared I'd get hurt, and she was right – it hurt a lot. I was lucky enough to Wisconsin, play for four years there with a scholarship. Then in 2009, my rookie year, I went to the New Orleans Saints and played for four years there.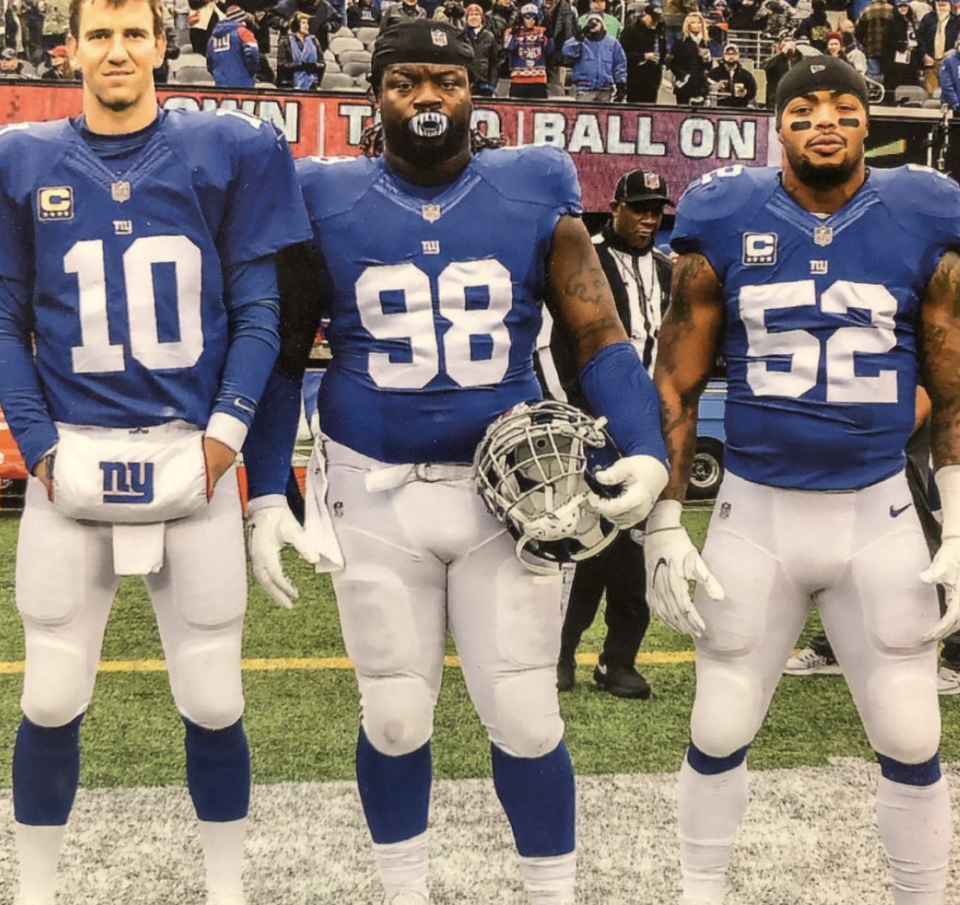 How was that experience?
There's really nothing like it. If you look at anyone who's won a game, we all compare it to having a kid. That's the closest way to describe it because it's the ultimate joy.
It's like a high. And you did it twice!
I did it twice. I did it the second time around. The first time, I didn't get to touch the trophy too much. I had one photo with it, and it was blurry. The second time, I got a thousand pictures with the trophy. It was great.
That's awesome. And you're from Jersey City?
Yeah, I was born up the street at the Jersey City Medical Center that's now the Beacon. I'm a Jersey City boy, I moved to New Brunswick when I played high school football. I'm back and forth. I still get my hair cut here, and I live right in North Bergen.
You retired recently. Why the cannabis industry?
A lot of things pointed in that direction. I got introduced to CBD a couple of years ago and, ever since then, it became a part of my routine. CBD helped me relieve pain and alleviate the dependence on painkillers. It helped with that transition. I remember my wrist was injured after a couple of seasons. After the season, we rest. We don't touch weights, nothing. We let our bodies heal. After a couple of months, I started working out and couldn't really bend my wrist too much. One day, I rubbed CBD on it and the instant relief was unbelievable. After that, it was a constant part of my routine.
Watch the rest of the interview here! 
Follow Jonathan Cassilas on Instagram
For tickets go to https://cannagather.com/nj/janurary2018/Cpjc