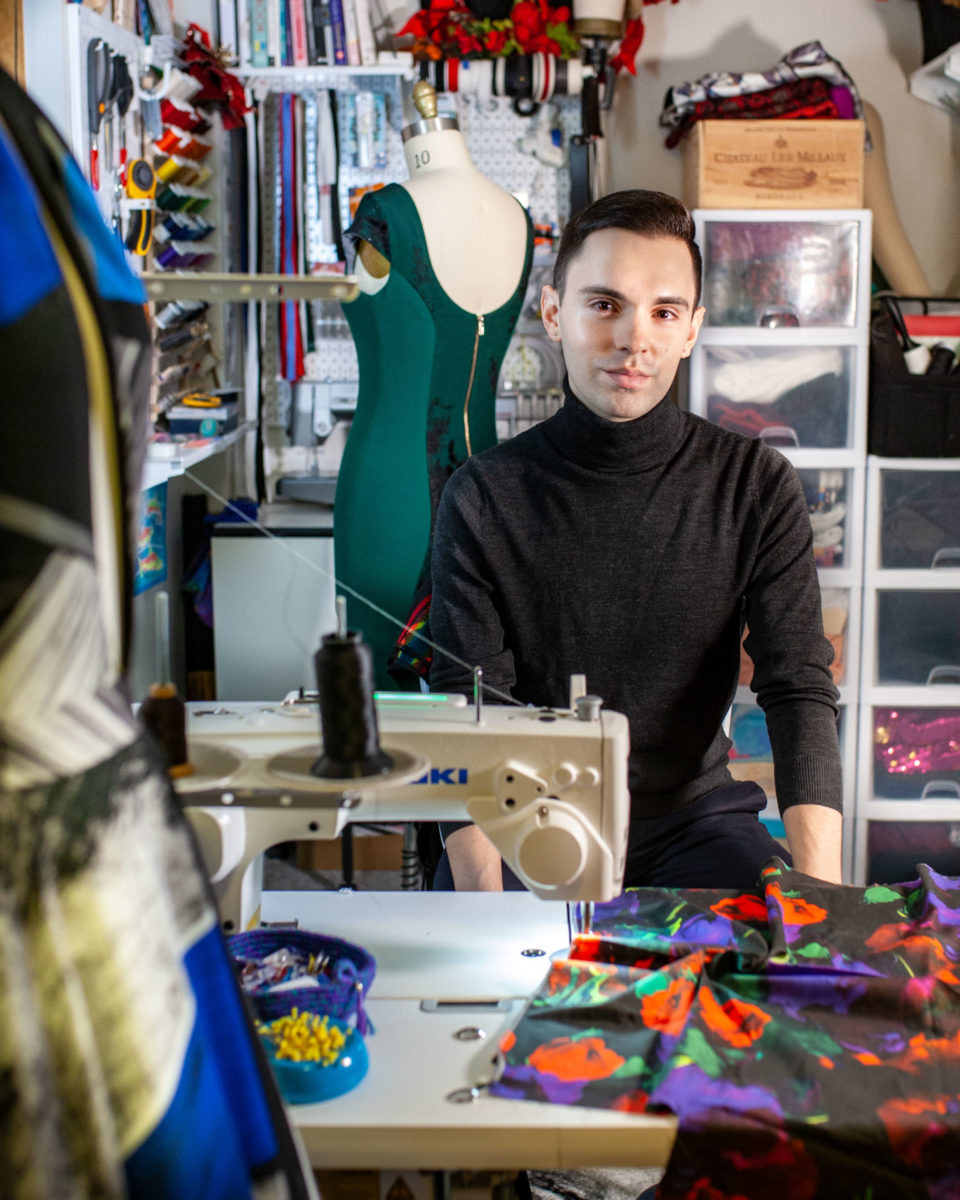 Tyler is a good friend and an incredible fashion designer who I had the pleasure of meeting a little over a year ago through his partner Jacob Hudnut, the Chief Prosecutor in Jersey City. As soon as we met, it was love at first sight. The couple invited me to their apartment in Jersey City fo JC Cribs Episode 2 and I had a blast getting to know Tyler.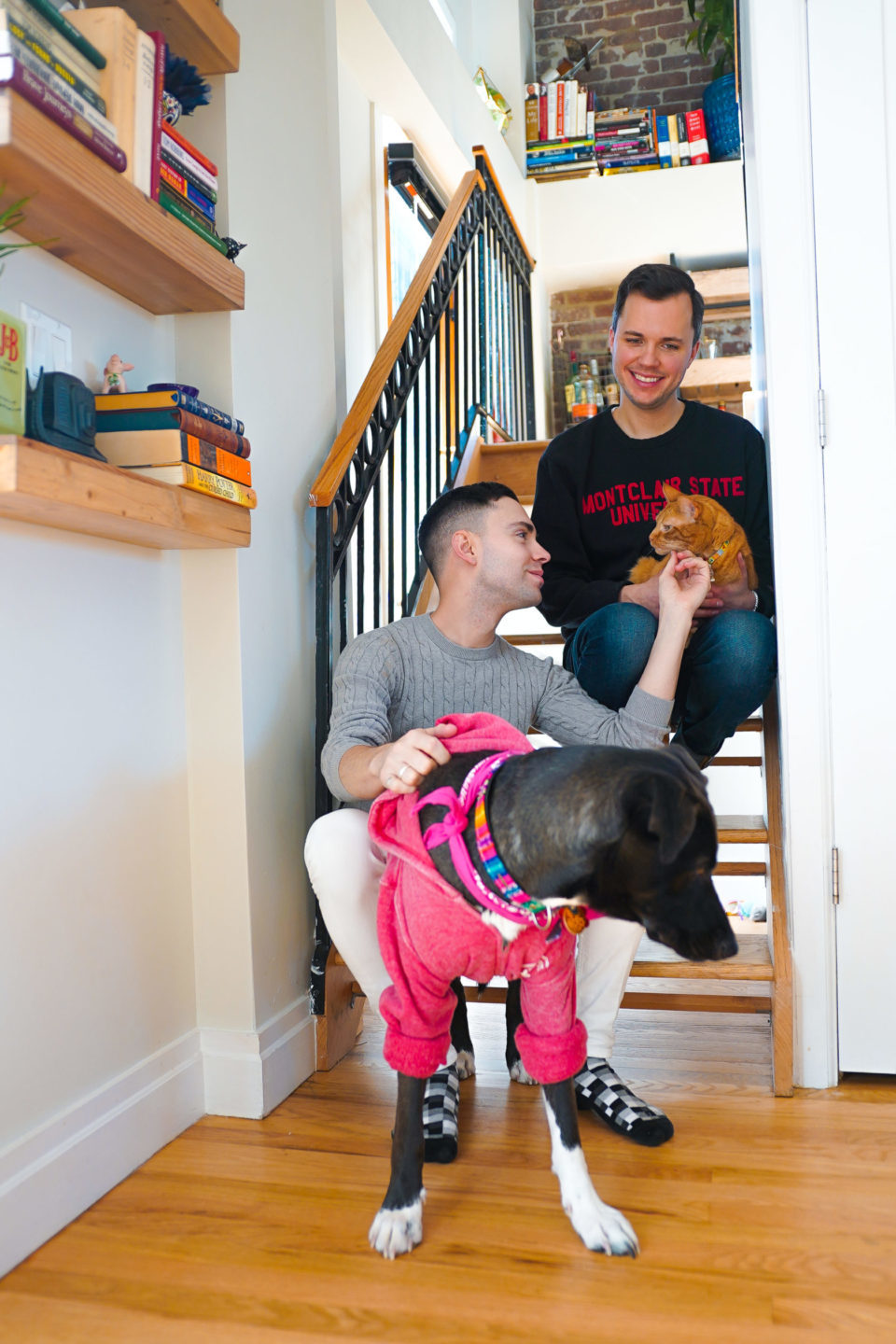 Tyler showed me some of his dresses that he's made for himself, as he occasionally dresses in drag and also designs for queens in Manhattan. I fell in love with his aesthetic. He's made two dresses for me – one for Art House Productions' annual Snow Ball and one for ChicpeaJC Turns 5. I was part of the process of making the dress.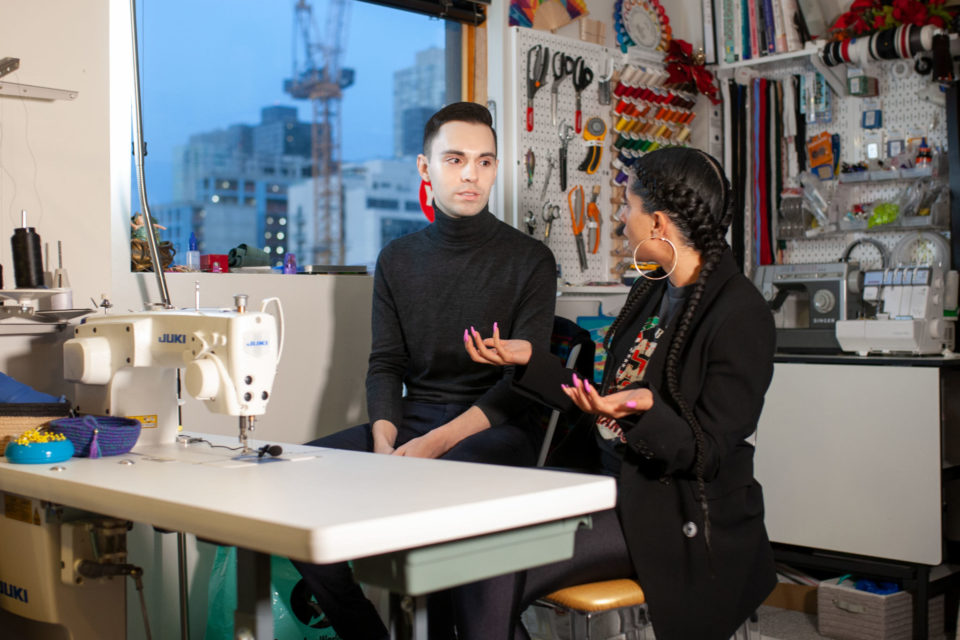 We went to Mood Fabrics in the Garment District and I recall back when we went in May, he had this grin on his face. I knew something was up. A month after my event, Tyler vanished. I couldn't reach him, he was completely MIA. I thought he was ghosting me. Then he finally shared the news that he was on Project Runway and was appearing on Season 18 of the coveted Bravo show. I couldn't be more proud of my dear friend and I'm so excited to watch this season (which means I have to get cable). Of course, I had to get the scoop and talk to him before he got too famous for me.
Check out this fun interview we did! Catch Tyler every Thursday night on Season 18 on Project Runway Bravo!!