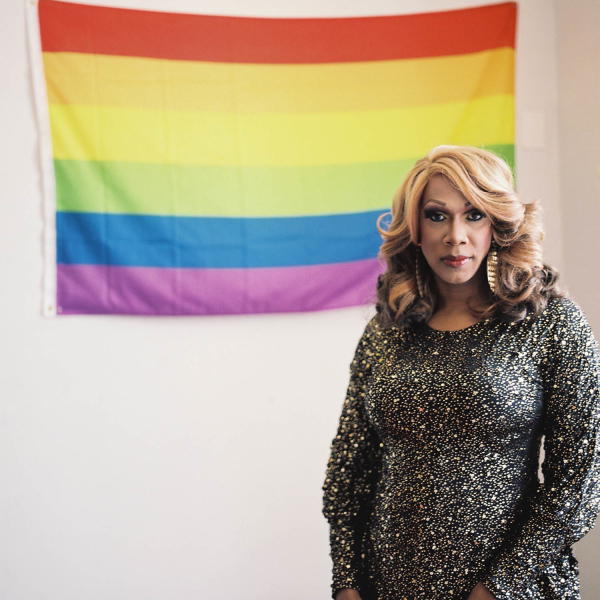 Harmonica Sunbeam has been on my radar ever since I did a full week of posts dedicated to the LGBTQ festivities in Jersey City. Eddie Baez, the man behind "Gayborhood", a social group for our LGBTQ community said to me over coffee, "Wait till you meet THE Harmonica and see her perform".  A few days later, I went to the Hudson Pride Connection center to interview Liz and John who are members of the board and the person who greeted me at the door was Dorian.
Dorian seemed shy and reserved when I first met him. Little did I know that Dorian transforms into the "divalicious" Harmonica a few times a week to perform at various hot spots around Jersey City, Hoboken, and New York. I wanted to see Dorian's transformation process while interviewing him so he invited me back with friend and photog Greg Pallante to the Hudson Pride Center where he works for Project LOL, a youth outreach organization helping the LGBTQ youth in Hudson County.
What's your name? Dorian Bryant and my stage name is Harmonica Sunbeam.
What do you do? It's just like Hannah Montana. During the day I am an Outreach Specialist at Project LOL and sometimes at night I am a Drag-Comedian.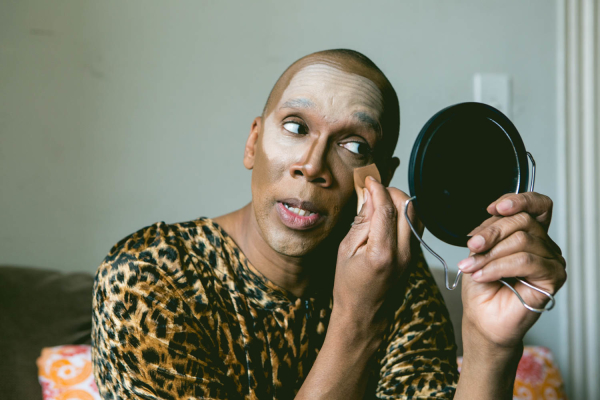 Why Harmonica Sunbeam and where did that name come from? That is a question that's asked of me very often and I can't give you the answer because I forgot it. But, I will tell you how it started, somewhat. Years ago, before I officially got in drag, me and my high school friends, we had drag names, but we didn't perform. We just had drag names and my name was Macadamia Serendipity, 'cause I like Macadamia nuts. Then, I was thinking ahead, I guess, 'cause I thought that was too long to put on the flyer, or marquee, and so I changed it to Tequila Sunrise. Before I actually did a show or got in drag, it changed to Harmonica Sunbeam, but I don't know how that happened in transition.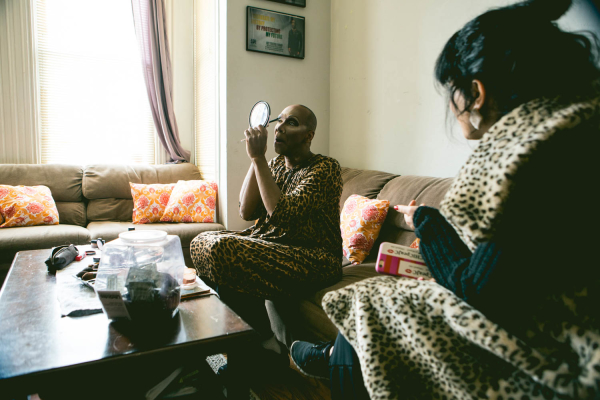 How long have you been doing drag? Twenty-five years.
How did you get into it? When I first came out, I was involved in the Ballroom scene.
What do you mean "The Ballroom scene?" The Voguing-Ballroom community. And so, I walked a ball the first time, "Butch Queen," first time up in drags which is a standard category for a guy to get in drags who had never been in drags before at a ball. And I walked and I won.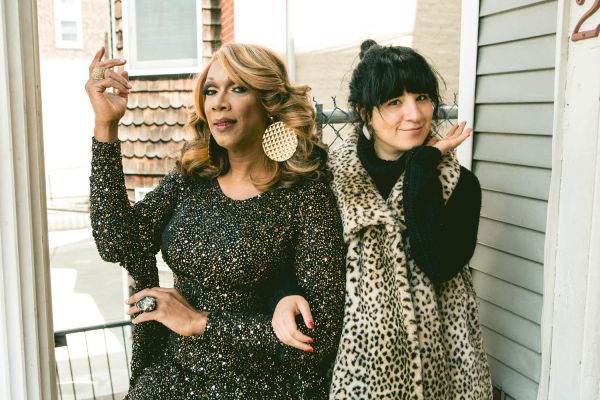 And the rest is history? Sort'a kinda. I went to a few drags shows and I said, "Oh, I can do that." And the rest is history.
What do you love about performing? I like being able to entertain and make people forget their problems and just have a good time.
Tell me a little bit about your transformation. It's not very well thought out, but it eventually happens and I'm pleased with it. I'm not the best makeup artist and it's all a learning process I'm learning myself, but it's a big part of the process.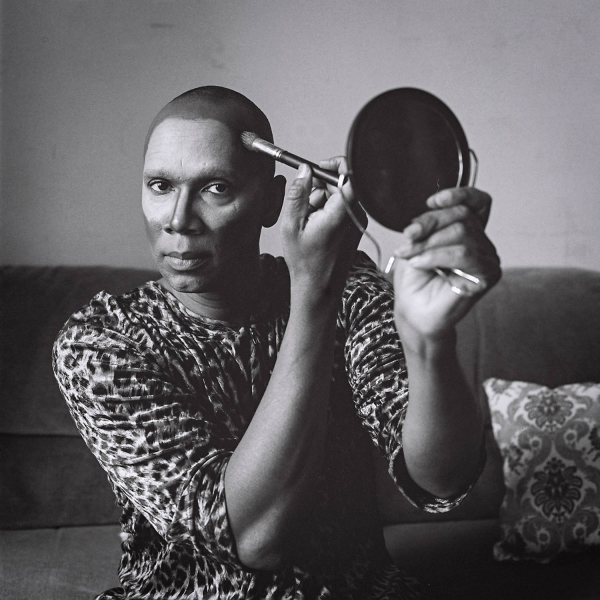 Can you tell me a little bit about your performance? What can people expect from a performance? They never know what to expect because I never know what may happen. I sing, I'm not a great singer, but I do take current songs and change the words to my liking and to give it more of a comedic stance and a little bit of dancing. You can always expect a lot of audience participation because I believe that the show is not about me, it's about us. Us enjoying ourselves and having a good time, and if you can get the audience involved, they make sure to pay attention. My performance is mainly comedy based. I host a lot of events, I actually prefer hosting over performing, more so because I believe it's something that you can get more work out of. There are a lot of people who can lip-sync a song, but not many people can host an event. It's a talent that can go anywhere as far as hosting is concerned.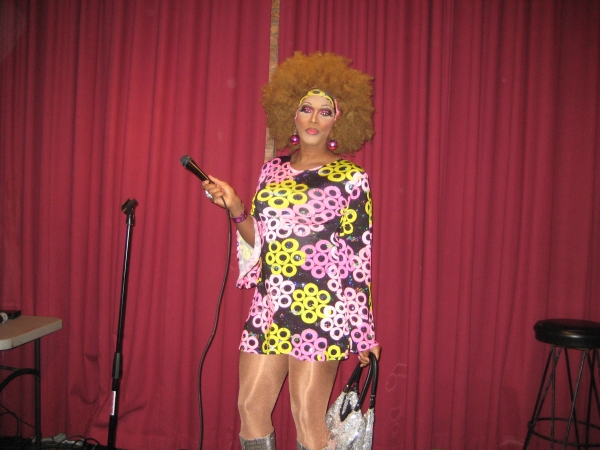 Who is Harmonica? How is she different from Dorian? You can say it's my alter-ego, as Dorian I am a little shy and reserved until I get to know you or you put me in an interview. So for that part, as Dorian, I am a people-watcher, I can sit and observe and have just as much fun. Harmonica is the life of the party, doesn't necessarily have to be the center of attention, but just enjoys being at the party. Dorian is the one at the bar just sitting there drinking and Harmonica is the one dancing on the bar.
As soon as you're dressed as Harmonica, do you change automatically? The transformation happens with the makeup and is about 50% complete when the face is done. Next , is actually getting dressed and the last thing to make it complete is when I put on my wig.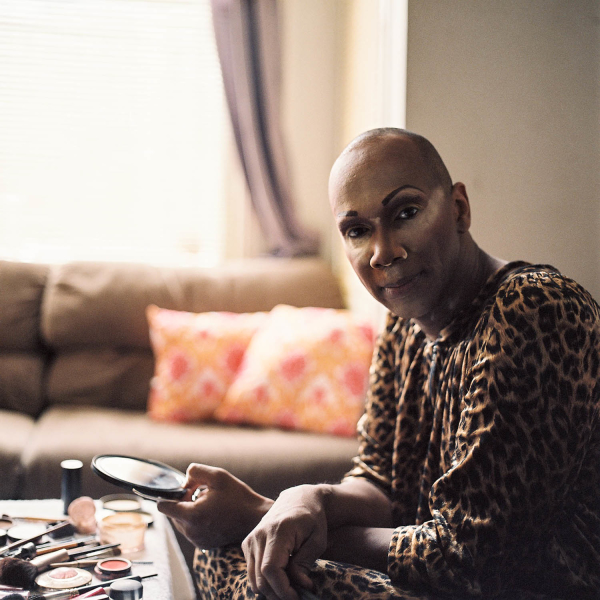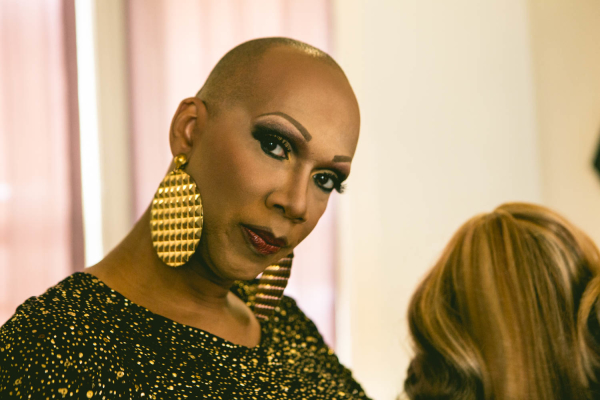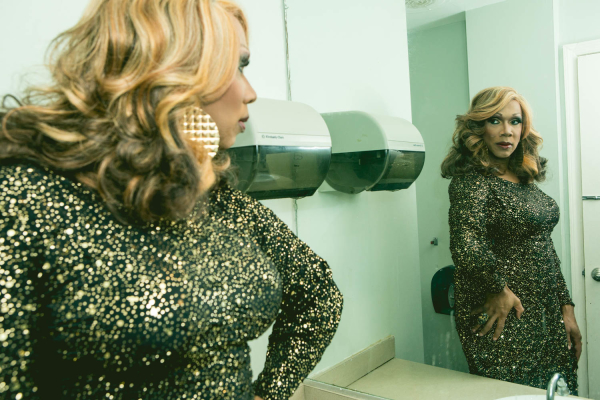 Where do you buy clothes? You don't. A lot of stuff you wind up getting made, depending on your size. Like, I'm tall, so if I was to go into a woman's store, I could get some things from Ashley Stewart which is for a bigger woman, but if I brought a jacket out of Macy's, the sleeves would end here. Just to be creative and stay original, you wind up getting a lot of stuff made. Of course, initially I didn't start out like that but that's how it all ended up as you become more engrossed and more professional.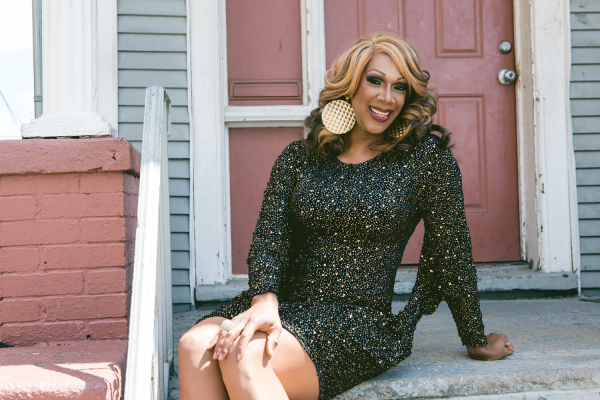 What does Project LOL do? Project LOL is a safe space for LGBTQ youth and it's a drop-in center. Here we do HIV testing and STD testing, we also do counseling, and referral service, and we provide activities for the youth.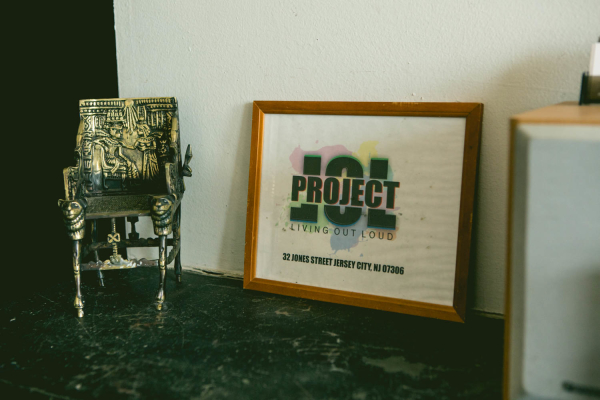 How long have you been working at Project LOL? I started out as an intern when I was in college. I graduated from NJCU in 2013 and I was a Community Health [major]. I interned here as part of my program and then they hired me after that. So it's been two years at this point that I've been with them. This is a five-year grant that they have here, we are in our fourth year now.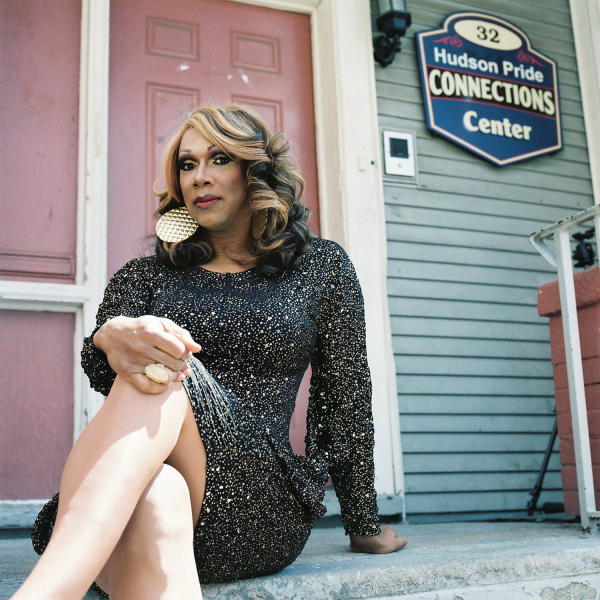 What's the plan for the future? Well, hopefully they will renew the grant so we can continue to provide the service that the community needs. Of course, when I was coming out, we didn't have places where we can meet people our age and be ourselves, and have these pow wows and bring up these topics of things we can't particularly and necessarily want to talk about with our parents about and things of that nature. I had one gay friend that I was introduced to by someone else and that was about it, but I didn't have a place to go and kind of like let my hair down, so to speak, or be myself. So that's what we are hoping can happen from this whole experience.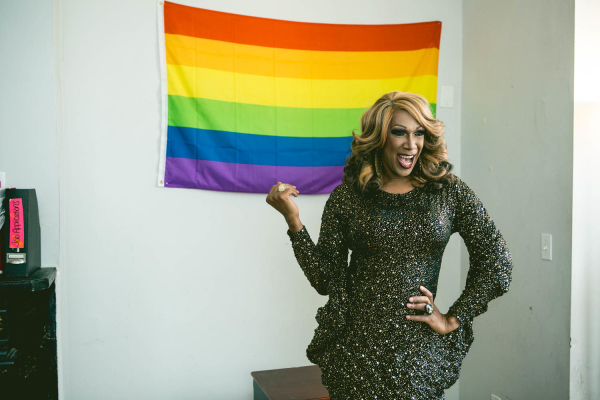 Do you have any stories to share of somebody that you help during your time here at Project LOL? I think it's great to meet some kids on a regular basis and to see them grow, finish school, and go on to other things. Some of the kids are sixteen, seventeen, and they might kind of be at a strange place in their lives and not really focused on what they need to be focused on. Sometimes people disappear for a while and you wonder what happened to them and they come back and they visit the place and they're like "Oh, I'm doing this now." I think it's always good to have a nice story because you never know what they may be going through. It's always good to see them come back even at our events. Now with social media a lot of people wind up being informed so you may see faces that you haven't seen in a while come back to the events too, to be a part of it.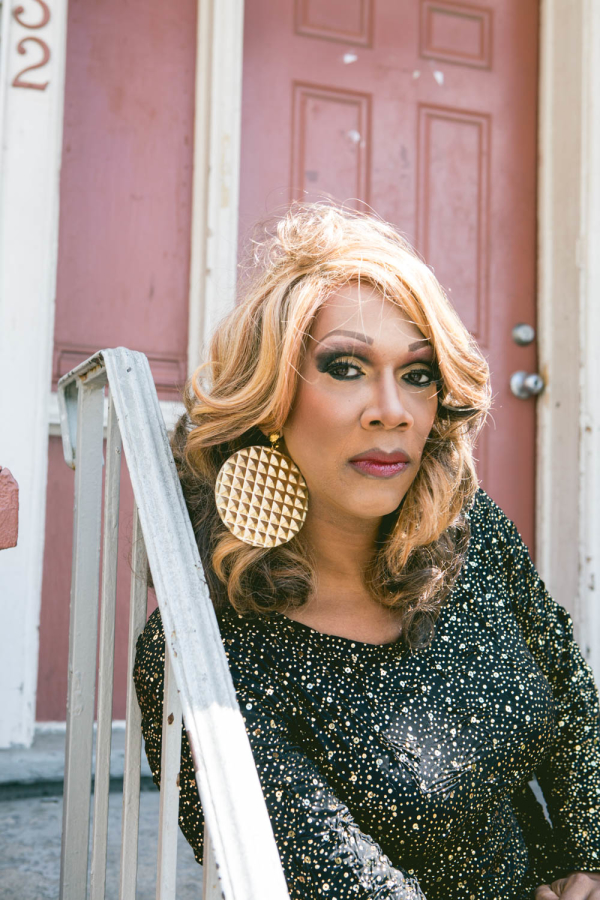 Are you from Jersey City? No, I'm from Newark.
When did you move to Jersey City? In the late 90s.
What area? Grove Street area and I've lived in several places in Jersey City, but now I live in the Journal Square area and I've lived there since 2000.
Do you have a favorite Jersey City hangout spot? I do like The Brownstone and I like Port-o, I enjoy the food at Port-o too. I have never really been in there until I moved the Tuesday nights there. Downtown has changed so much, especially since I left, so it's great to see so many places open up and flourish.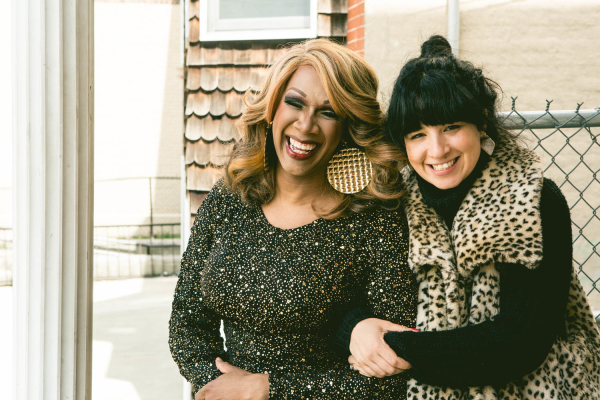 How do you feel about the change? I feel it's for the better, you know, I can no longer afford to live there. Jersey City has had a mixed reputation for a number of years now so anything that's going to make it look good, it's good.
What's next? We have the show this Saturday at the Brightside Tavern which should be fun!