At first when I started this blog I never thought that I would meet such amazing, talented and interesting people.  I also did not think I would gain friends from this. It's been 9 days since launching and I've come to learn about a whole community of amazing, talented and extremely stylish people. Not only that, they have been beyond welcoming and friendly to me; technically a "new kid" on the block. Mercedes is one of those people!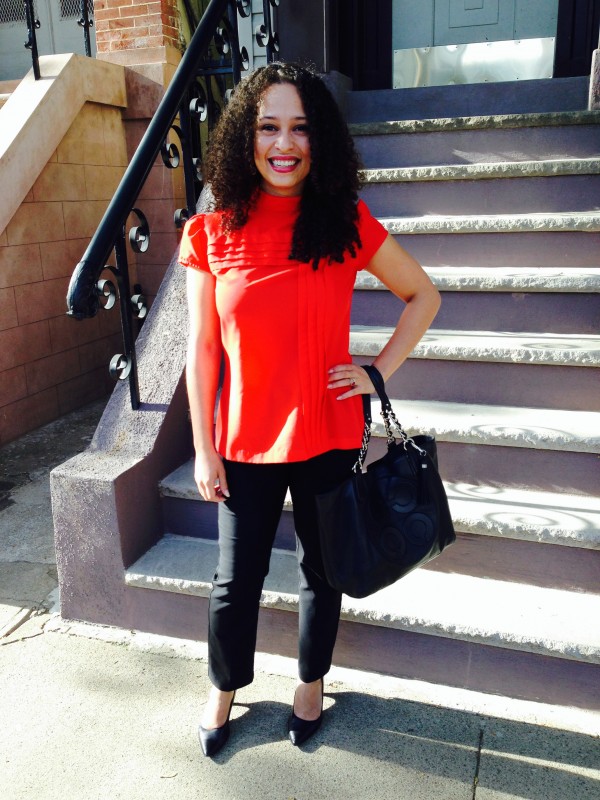 A mutual friend put me in contact with Mercedes; I went to meet her one evening at Roman Nose and she was with her husband and a friend (both future Stylish JC Peeps) and I honestly felt like we've known each other forever. Mercedes is a natural beauty, her smile makes her glow! Most importantly she is a sweetheart and has this great energy about her. I am really happy she agreed to be on my stylish peeps post!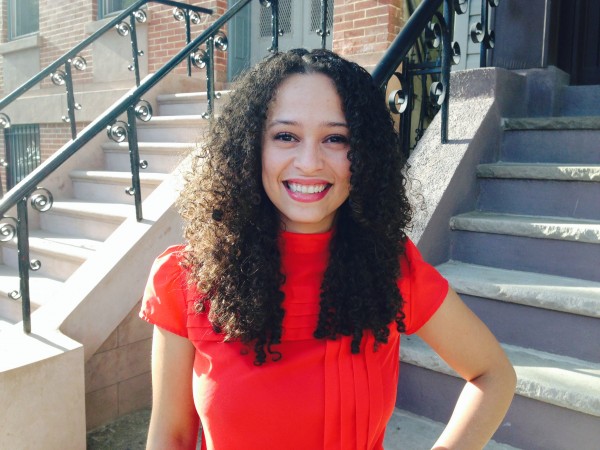 What's your name? "Mercedes, its spelled just like the car haha…."
Awesome! haha. How long have you been a Jersey city resident for? "Since 2008, 6 years and I love it"
What's your favorite hangout spot? "I love Keyhole… its a great local place, the windows are shaped like keyholes! it's a really laid back spot"
Favorite restaurant? "I love Saigon it has great vietnamese food, Taqueria, Roman Nose and Left Bank"
What are you wearing? "an AMT top, the pants are Alfani , shoes are Ann Klein and the bag is Coach. I typically don't like coach but its black leather and gold and I really liked it"
Your ring is very pretty! "This is my engagement ring actually, its my husbands grandmothers"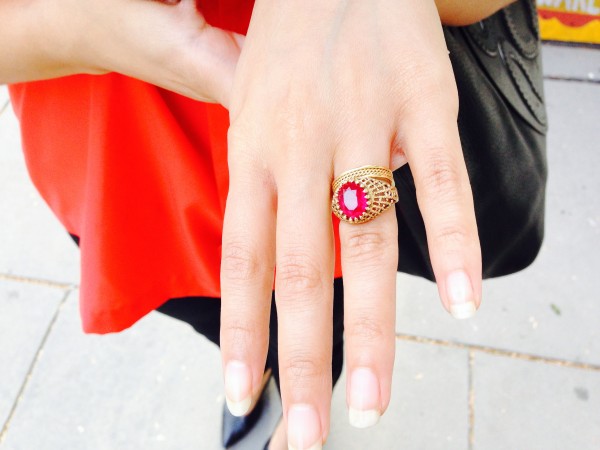 A fun fact about you? "I was a backup singer for a reggae band for two hot months!"
That is so cool! so what are you listening to now? "Afrobeat , my husband's band of course Cecilia Celeste is always playing"
When are we hanging out again?!