For National Breast Cancer Month Jersey City has been vibrant with pink ribbons, fundraisers, and making strides for miles from thousands in running sneakers and shoes. A few weeks ago, I sat down with Giselle "Gigi" Martinez, a survivor of breast cancer and an overall energetic soul. We met at Brownstone Diner for dinner and talked about her strenuous fight with cancer and the steps she had to take in getting it into remission.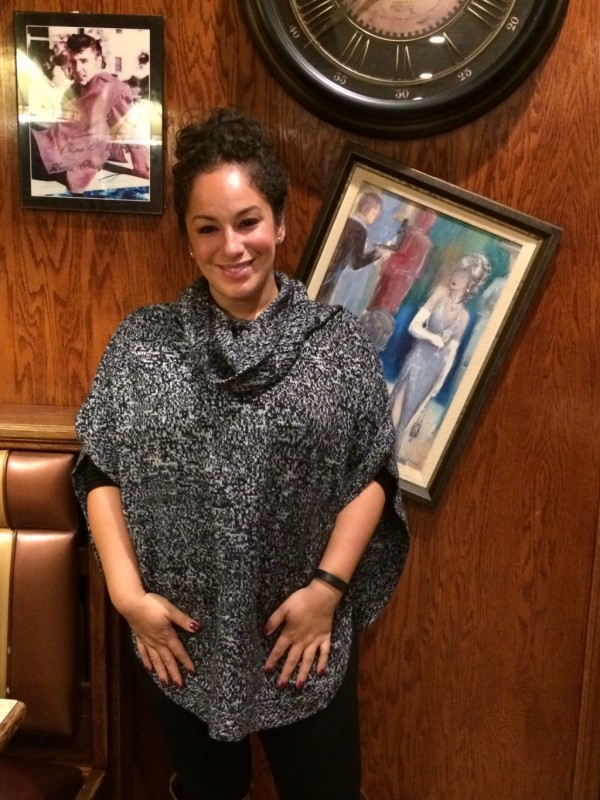 Through an email, Martinez explained how she discovered she had breast cancer, "In May 2012, I graduated from my MBA program and wanted to reward myself with something I had always wanted: boobs! So I got them done. Three months after the surgery, I started feeling a knot behind my nipple and areola, [and] it felt large. I asked the plastic surgeon about it and he said it was just the valve of the implant. So I ignored it. Another three months after that, the "valve" hadn't moved and I was now experiencing shooting pain through my breast. I went to see him again, and he said again that it was the valve. A few months after that, I started having completely uncontrollable pains and my breast would throb like there was a heart in it. I didn't bother with the plastic surgeon this time. I asked my primary doctor to give me a referral for a mammogram. I got the mammogram, which led to a breast sonogram, which led to a biopsy. On a Friday afternoon in April 2013, I was asked by my doctor to leave work early and come in as soon as possible. It was history after that."
As we sat in the diner I couldn't help but have the most intense of knee jerk reactions to her story. Not only was I struck by her confidence, I was in awe of her ability to restate her memories with such elegance. Martinez was born and raised in Jersey City. She went to Rutgers for Premed but wound up becoming a Software QA Analyst. She now works in the Avon corporate office in the marketing department.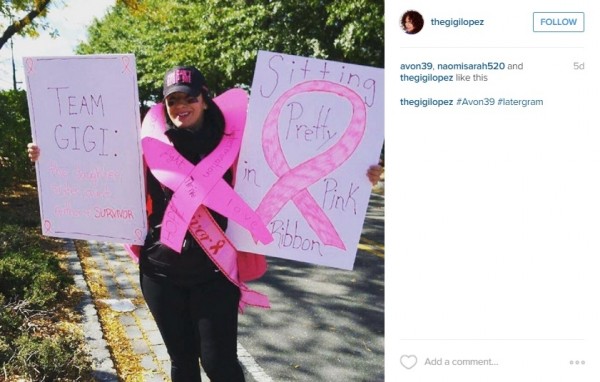 "I got to work with the company I grew up with. I used to look through the catalogs with my mom. I joined Avon in 2011; it will be four years in November. I am a project manager so I spearheaded the Hispanic and Multicultural Development," she said smiling.
Since becoming a representative for Avon, she explained that it has allowed her to be creative and that she has been accepted for her kooky and ridiculous tendencies. All the positive results that she has earned from her job helped balance out the depression she experienced while fighting breast cancer.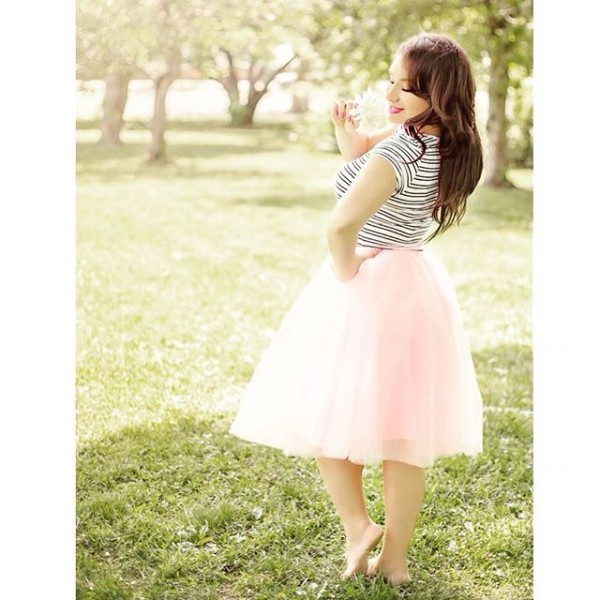 "Depression is big. It's okay to see therapists, but for me, personally, it was a lonely place to find myself in. I didn't want to bring anyone down. I didn't want to be a Debby-downer. So my friends came up with this thing, every month, I would do something I didn't do before. This was cool, but I wanted to go home and cry. I would actively choose to cry [and] then I began writing a blog," she said.
Martinez's blog followed her journey through her struggle with breast cancer, through relationship quarrels, and often visually, through her transition from being healthy to sick.
"I hadn't shared it [the blog] with my family and friends, but people bumped into my blog and shared on an alumni network. The moment I decided to announce it and let the cat out of the bag about my battle with breast cancer the stereotypes came," she sighed as she unwrapped a teabag and dunked it into a steaming mug of water.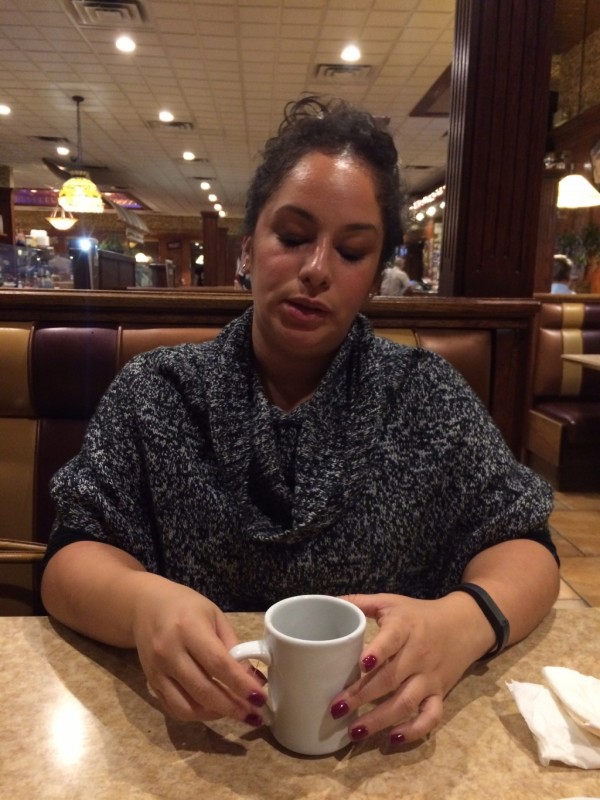 Martinez explained that the generic stereotypes of breast cancer that people have sprouted were not often true and in her case, there was only a handful of things that were true. From her experience she gained weight instead of losing, she lost hair; she became pale even after treatments. She now must remain on hormone therapy for the next ten years because she was diagnosed at such a young age.
Sipping from her cup of tea she paused to think for a moment, "Having a long life with infinite chances and any dreams of having kids have been shattered. Life has to be structured."
Through her reflecting, there was a glimmer in her eye. She began again and recollected her last day of chemotherapy.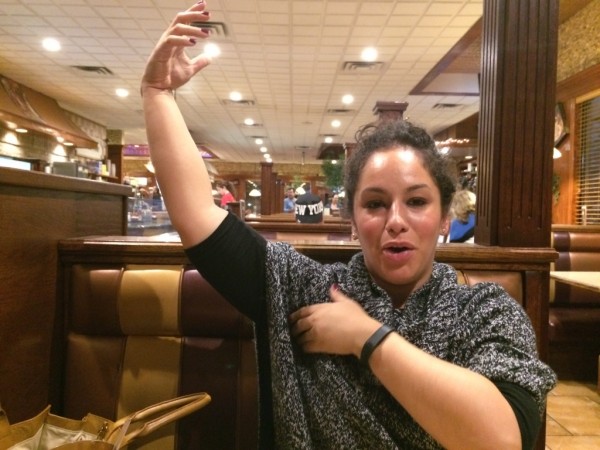 "I was on the Wendy Williams Show in 2013 for Breast Cancer Awareness Month which we're in now. I met a girl who was on her show who was diagnosed at 18. It was my last day of chemo [and] it was pretty positive," she said.
Because of the strong association Williams' had with Martinez's blog, she pushed for her to write a book. This past July was the publication date for Martinez's first book, Sitting Pretty in Pink Ribbon, written in a journal/blog style the book looks at her life after being diagnosed with cancer. She explained that people in the media have been primed to look at cancer in a certain way.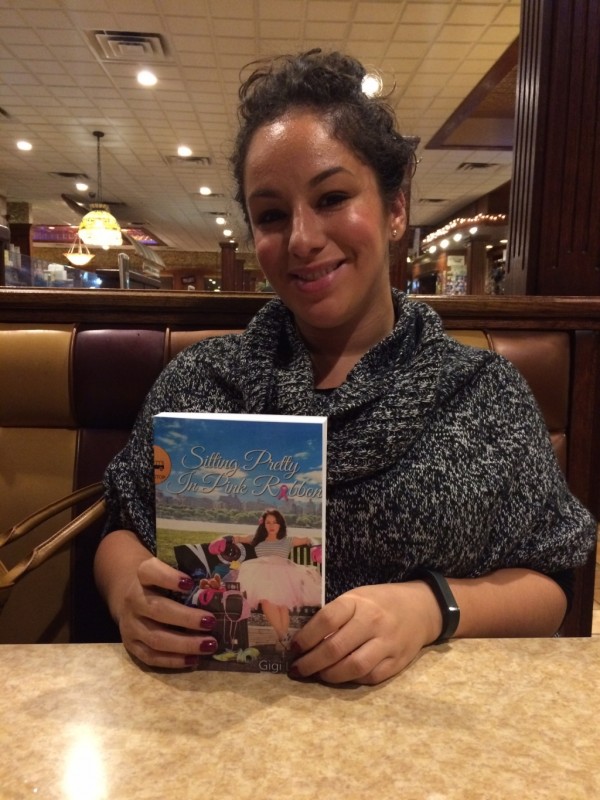 "You don't see people who a green and skinny with their head's spinning 360 degrees around. I was living with my parents. This was a very special project to me [the book]. It's not meant to win a Pulitzer Prize, it's just me saying "Thank you," to god and the universe to let me move on and make changes I've always wanted to. That's why for me, it's about giving back [and] 100% of the proceeds goes back to breast cancer research and organizations that I like that provide services to breast cancer patients because breast cancer is fucking expensive," she said.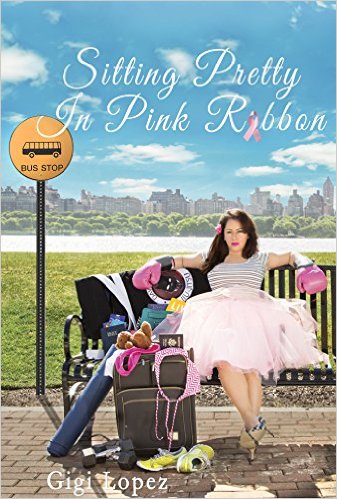 Martinez explained that she had eight chemotherapy sessions every two weeks for four months and that pills that helped keep her white blood cell count normal $7,000 per shot.
"They [the shots] were mailed to me at work because I couldn't afford not to work. They came in Styrofoam boxes and I would shit bricks because I would be holding $14,000 worth of two meds in a box. I couldn't let someone steal them," she continued.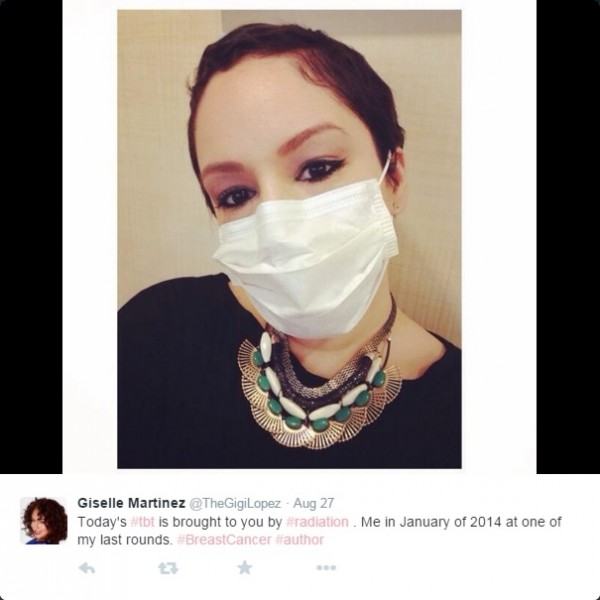 Martinez went through many phases during her fight with breast cancer, "Wigs aren't fun either, [and] cancer stepped up my game. I spent most of my time feeling really ugly when I felt really pretty. I lost all of the hair on my body. Normal was super important and I never got to normal, I got to normal for cancer. When I wore head wraps people thought it was trendy—wigs are hot and chemo makes you slow. What would normally take me an hour to do, on chemo would take me two and a half hours," she said.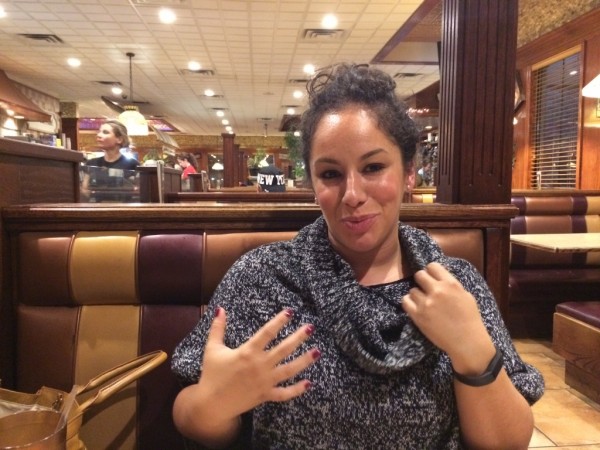 Martinez is a part of the Avon Crusade for Breast Cancer. She explained that it is a great support group to be a part of, "You can thrive [and] the best change can be holistic." Two other groups that she has chosen to donate the proceeds to are Hidden Warriors, a nonprofit that does warrior-inspired makeovers for cancer patients, and the Memorial Slone Kettering Cancer Center in New York. She feels that while her book may not be the best work, "Anyone who reads it will read about sickness, breakups, frustration at work. There's something in it for everyone."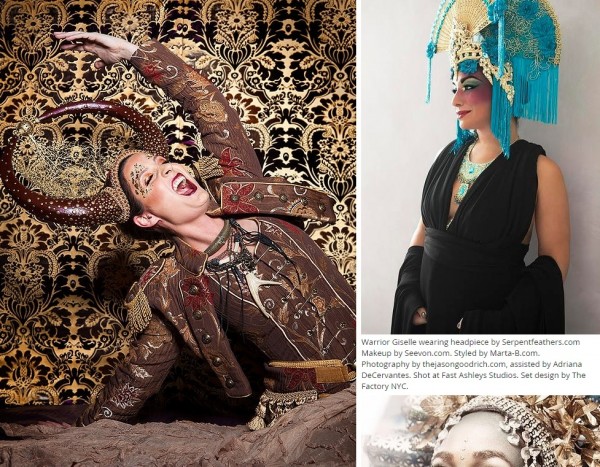 "As we're observing Breast Cancer Awareness Month, I want to make sure people understand what it's about. It's not just about wearing fucking pink. Offer to talk, shit, offer a foot rub, crying shoulder. It feels very much like you're alone and you quickly figure out who your friends really are [and] people you loved, end up never turning up again," she said as she finished her cup of tea. "The changes you make are more of an attempt to preempt what your destiny is."
If you'd like to find out more about Giselle Martinez or her book Sitting Pretty in Pink Ribbon, you can check out her website, read the book, and follow her on Facebook, Instagram, and Twitter.