"I'm a foodie" is about as common a description of any person as is "I love to travel". However, there's often only one or two friends in my life that I will consult when looking for a particular restaurant. When it comes to being a "foodie," I want to know the person who dares tries everything, who is not fooled by ambiance nor Michelin stars. In New Jersey, how many people really explore and report?
Well, my friends, in Jersey City we are lucky enough to have friends (that you don't know yet) that we can consult. The Jersey Girls Food Tours is a company founded by two Jersey girls who want to highlight Jersey's culinary creators.
With me, get to know Alessia Aron and Janis Borroto, foodie female founders of Jersey Girls Food Tours.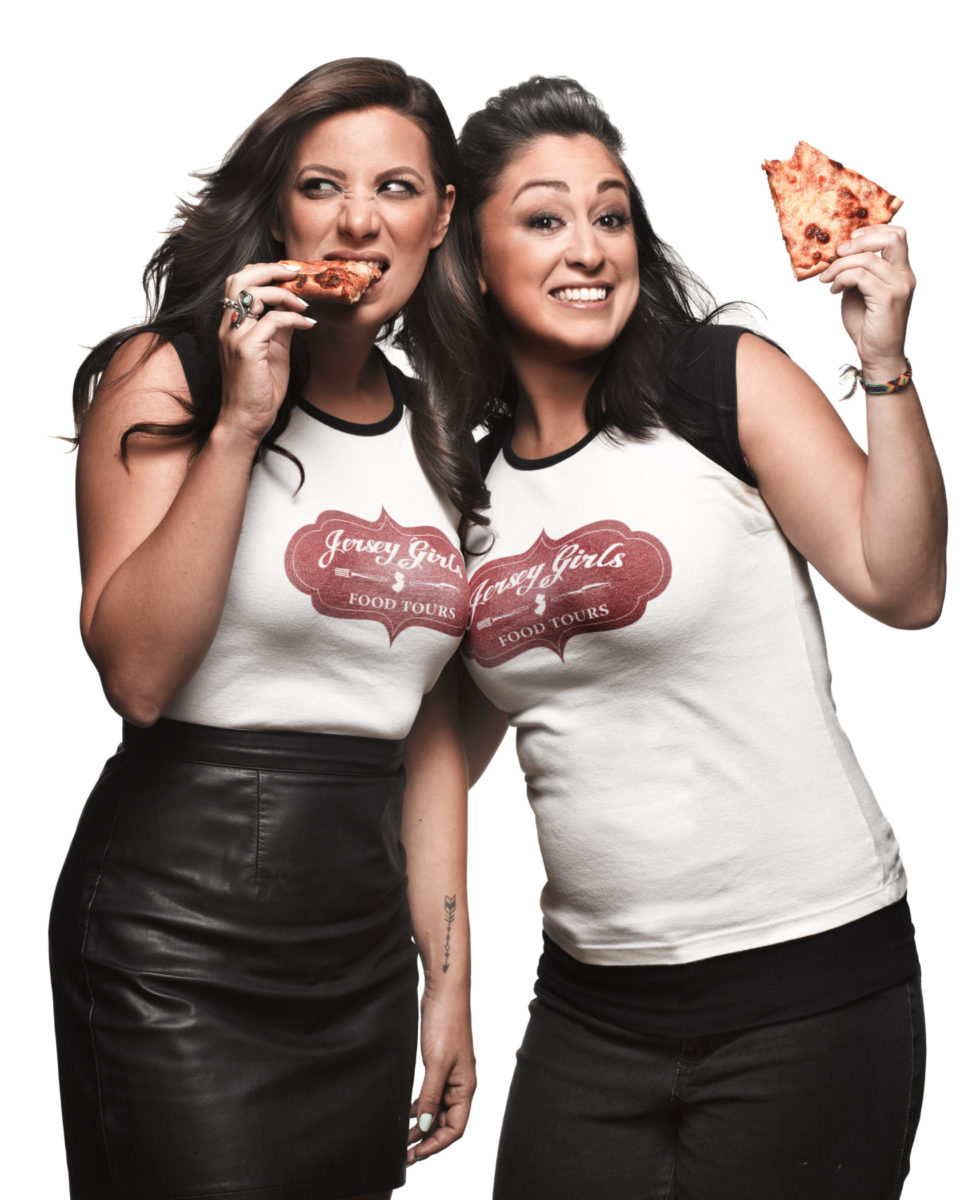 How did you two meet?
Separately, and before meeting, we had both just left our corporate jobs hoping to start our own businesses in food. Janis started working at a restaurant in Jersey City while writing a food blog. Alessia was working at Dish Crawl (a West Coast company featuring progressive dinners), but looking to leave and start her own company. Janis signed up for a Dish Crawl event, wanting to learn more about the company, gain inspiration, and meet the local ambassador. From that moment, we kept in touch knowing that one day we might work together.
Where are you two from?
Janis: I grew up in lovely Rutherford, NJ.
Alessia: I moved to East Brunswick, NJ from Brooklyn when I was 10.
Janis: Now both live in Jersey City for almost a decade.
What is your business?
Jersey Girls Food Tours provide an interactive culinary experience, where guests receive an exclusive walking tour, eating and sipping their way through a variety of local hot spots. This custom VIP experience allows guests to "eat like a local," meeting artisans, chefs, and other industry experts along the way.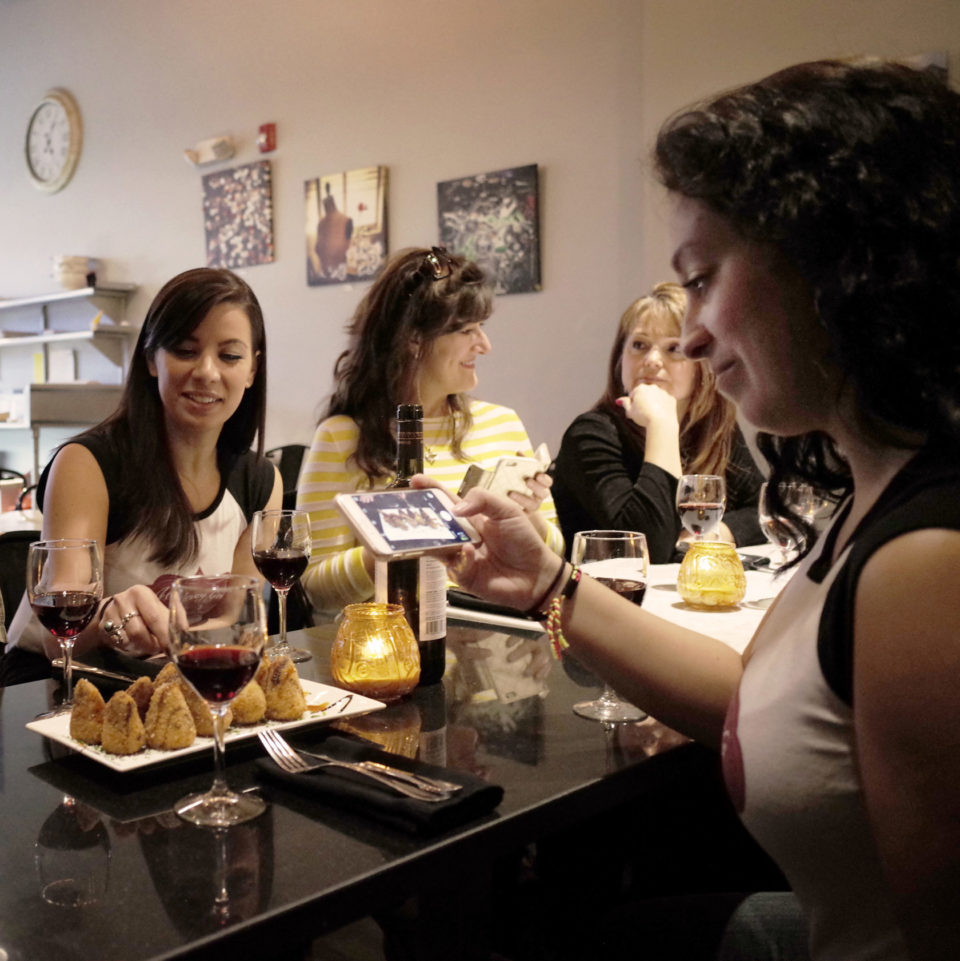 How did you start?
Very soon after meeting, Alessia and Janis helped found Garden State Food Tours with a third partner. Not long after it launched, Garden State Food Tours was dissolved and we parted ways with our partner. Very soon after the demise of GSFT, Jersey Girls Food Tours was born and very much inspired by the power of women entrepreneurs and their desire to overcome obstacles and make an impact.
What makes you different?
Most people think of New York City for food tours and don't realize the great options there are on the other side of the Hudson River. Our tours may differ than those in NYC because of our highly customized, interactive, unrushed VIP experience. Our tours provide unique valuable time for attendees to meet and talk to chefs, indulge on a variety of cuisines, and enjoy lots of cocktails too!
What helps you grow?
Our growth has happened exponentially. It initially started with family and friends, social media, then press and we continue to build momentum. We have also expanded our tour city offerings from Jersey City to Rutherford, Red Bank, Princeton, Somerville, and Hoboken coming this year!
Who helps you in your business?
Our partners of course! We wouldn't be here without them, and they really are the superstars of our business. Internally, we also have a great business coach from Rising Tide Capital, and a separate mediator who both help us work on communication and stay focused on our goals. Our partnership is like a marriage and knowing each other's strengths and how they compliment each other is vital to our success. In terms of employees, we have amazing local ambassadors in Somerville, Red Bank, and Hoboken, and are currently hiring tour guides for Jersey City!
How do you combat self doubts?
Alessia: I try to forgive myself and have patience. I realize I need to get out of my head when I feel discouraged. I usually pick up the phone to call someone.
Janis: I try not to compare myself with others, and focus on my own personal growth. Social media often fuels that beast of comparing, but I try to use it to motivate instead of discourage me. Being around other business owners who go through the same struggles is also very inspiring and essential when i'm feeling that self doubt.
Where do you envision this going?
We are focusing on growing our corporate and private tour business. We want to have sold out Jersey City tours every weekend, and we are 50% there! Our goal is to continue our expansions, and be the premier food tour company in New Jersey. Most of all, we really want to showcase the talent in this state and put us on the map as a culinary destination.
How does being a Jersey based business define you?
NYC has a huge tourist market and people don't think of NJ, other than a pass-through state. That's why we see a huge opportunity to highlight this Garden State for the quality ingredients, restaurants, and chefs we have here. We take huge pride in where we live, and our name tells it all!
What's one of the strongest tenants you live by in your business?
The relationships we build are most valuable to us. We hold our partners (restaurants owners, chefs, artisans) in the highest esteem, as we would not be here without them. Our main goal and mission is always to highlight our partners and give them a voice and a platform to share what they do best.
Find Jersey Girls Food Tours on Social Media at:
Instagram: JGFoodTours
Facebook: JGFoodTours
Twitter: JGFoodTours
Upcoming Tours:
Red Bank: Downtown Food Tour – Mar 16th
---
About the Author: Tina Tang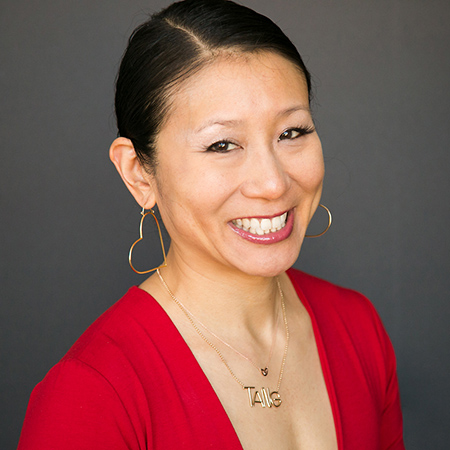 20 years ago, I shocked my parents into silence when I told them that I quit my trading job at Goldman Sachs. Since then, I've been happily training women to pick up heavy things and designing inspirational jewelry that marks their achievements at Iron Strong Jewelry. You can connect with me on Instagram and Twitter.