They say stick to what you're good at and hire people to do the rest…. I am really good at ideas, business and anything on the creative side of things. But when it comes to finances? taxes? budgets? math? I am absolutely a mess.
Eric Gabor is a financial planner and advisor and has helped me so much get my shit together, finances in order, life insurance etc you name it he's helped me. He also tells me when I am spending too much on shit I don't need.
He said in a meeting once "maybe no Chanel bags this year"- He sees me.
So if you need to get your shit together, and feel like an actual adult, I highly recommend working with him.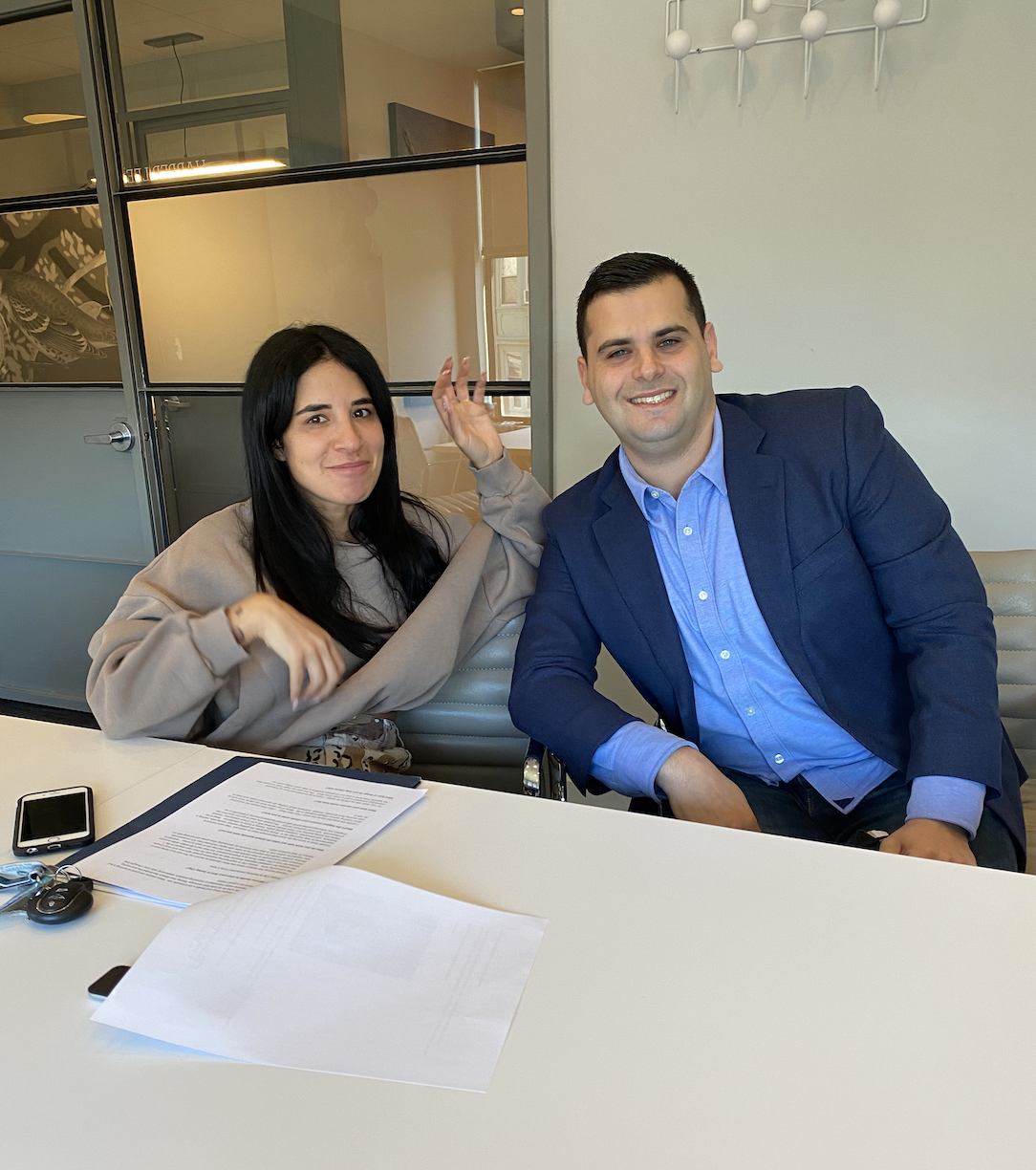 What's your name and what do you do?
Hi, I'm Eric Gabor and I'm a Certified Financial Planner and Enrolled Agent. I'm the founder of Eagle Grove Advisors based in Jersey City, a fee-only financial planning firm.
Why did you want to be a financial planner?
Money is an elusive thing that freaks a lot of people out. Many people are good at earning it but may not know what to do with their earnings. Money has always fascinated me and, during college, I became really interested in improving people's relationship with it so I thought this career would be a good match.
Why did you decide to start your firm in Jersey City?
Jersey City is freaking awesome! I love it here.
I moved across the Hudson about the time I decided to launch my firm and love being part of the community here. Jersey City is experiencing explosive growth right now and many people are looking for unbiased objective financial help as they plan for their next chapter in life. I worked for one of the major firms as a financial planner, but they had a $5 million dollar account minimum and most people in their 30/40s don't have that big pile of cash to invest. I wanted to develop another model that allowed me to work with highly motivated Gen X/Y professionals who wanted an active role in their own finances by developing clear goals and working with an advisor to help achieve them.
Who do you work with and when do people typically seek you out?
Usually, there is some big life event that prompts them to reach out. They want someone experienced to help them plan for it. Some examples are getting married, having kids, starting a business, new job/career, company going public, buying a home or inheritance. Most of my clients are young families but I have started working with a lot of tech employees, medical professionals, and small business owners. The people who tend to get the most from the program are motivated professionals with a total household income of $300,000 or up.
What's the biggest concern your clients come to you with?
I usually ask potential clients this when I first meet them. I often hear people are concerned about meeting various obligations/goals in life. Many of my clients have my clients have built up cash earning from bonuses, savings, employee stock vesting, etc and aren't really sure what to do with it.
What does your service model look like?
I'm very close with my clients by design, I want to be involved and have an extensive onboarding procedure to get to really know them. The first year we might meet 4-5 times then we typically meet twice a year but I'm always available to help when things come up.
What type of things do you help clients with?
Investment management, cash-flow/budgeting, tax planning, estate planning, education planning, life insurance.
Do you sell life insurance?
I do not sell life insurance but I'm able to assist my clients to find the best solution possible at the lowest costs.
What is fee-only? Are all advisors fee-only?
I'm very proud to be fee-only and only a minority of advisors are fee-only. Many advisors sell financial products (mutual funds, hedge fund investments, annuities, life insurance, etc) and receive a commission. These products many offer outsized compensation for selling them and may put the client in a worse place than when they started working with the advisor. As a fee-only advisor, all my compensation needs to come from my client. I like being seated on the same side of the table as them and reducing conflicts of interest and having a transparent fee structure.
You've mentioned Financial Life Planning in the past, what is that?
Financial Life Planning is a holistic process that puts your interests first and focuses on increasing your sense of financial well-being and life satisfaction. I've been training in this area and been implementing my learnings in client relationships. I think my clients enjoy the clarity it brings to their lives.
Do you do project based work or one-time financial plans?
I no longer do project based work or one-time plans. I enjoy establishing a deep relationship with my clients and you can't really do that when the scope of the relationship is transactional.
How much does the service cost?
Most of my clients fees fall in the range of $4,000-$10,000. Many of my younger clients pay me a monthly retainer because it is easier for cash flow planning and we pay for many other services monthly (cable, health insurance, daycare, etc). Also, clients utilize me for investment management (I manage over $10,000,0000 as of 2/3/20) and those clients pay me a percentage of the money I invest for them (starting at .95% per year and decreasing as the account size grows).
Are you taking on new clients? How would someone get in touch with you?
Yes! The easiest way to get in touch with me is my website EagleGroveAdvisors.com or email me (Eric@eaglegroveadvisors.com). You can schedule a complimentary consultation to see if we are a good fit to work together.
---
Disclosure & Disclaimer: ("Eagle Grove Advisors LLC") is a registered investment adviser in the State of New Jersey. For information pertaining to Eagle Grove Advisors LLC's registration status, its fees and services and/or a copy of the Form ADV disclosure statement, please contact Eagle Grove Advisors LLC. A full description of the firm's business operations and service offerings is contained in Eagle Grove Advisors LLC's Disclosure Brochure which appears as Part 2A of Form ADV. Please read the Disclosure Brochure carefully before you invest. Due to industry regulations, Eagle Grove Advisors LLC, nor it's adviser(s) can accept any public endorsements or recommendations. Therefore, the contents of this article are intended for informational purposes only; purely to inform the general public of Eagle Grove Advisors LLC, the experience and qualifications of it's advisers, and the firm's services. Prospective clients should perform their own due diligence before engaging Eagle Grove Advisors LLC for it's services as this article is not a substitute for personalized planning from Eagle Grove Advisors LLC. This article contains content that is not suitable for everyone, and should not be construed as advice. There is no guarantee that the views and opinions expressed in this presentation will come to pass. The content is current only as of the date on which this article was written. The statements and opinions expressed are subject to change without notice based on changes in the law and other conditions. Nothing contained herein should be interpreted as personalized Financial Planning, Tax, Investing, or other advice. For legal, tax and accounting-related matters, it is recommended that you seek the advice of a qualified attorney or accountant.