One of my favorite things about living in Jersey City is being part of a vast creative community, a family of incredibly talented people who all support each other. It's pretty amazing.
When the pandemic locked us in,  and closed down our small businesses, the creative community was at a loss. Arts & culture is so important to life yet so expendable. But yet our creatives have stepped up during this time, pivoting their efforts to continue inspiring/entertaining people, hustling to make it all work. Not only that but also rising up and lending their talents for the greater good.
"Dream but don't sleep"- a local media company & brand rose up to the occasion and lent their talents to help raise funds and awareness for the JC Relief Squad, Chilltown Collective,  BLM Movement as well as creating content helping small businesses. They are awesome.
What are your names and what do you do?
Jeremy aka J – Founder and Director of Dream But Don't Sleep
What's the story behind the media production agency? What inspired it and how has the experience been so far?
The media agency known today as Dream But Don't Sleep started originally as a lifestyle brand that produced apparel and our own promotional content. Our focus has always been showcasing people who inspire us to chase after our dreams, but we also created products internally for our team. Since we've received great response from friends and family with the designs, we've released a few capsule collections to the public. From my early days of working in the fashion and entertainment industries for companies such as MTV/Viacom and LRG (Lifted Research Group), I've always been inspired by a generation that blurred the lines between merchandise and guerrilla marketing. In 2015 when we officially registered the company, I was still working as a computer technician by day and a resident DJ/Photographer/Videographer in the NYC nightlife scene, so the brand name truly became a mantra. Then over the course of five years we've been able to build a small team of independent freelance creatives from all over the US to work on projects in the fashion, music, and entertainment spaces.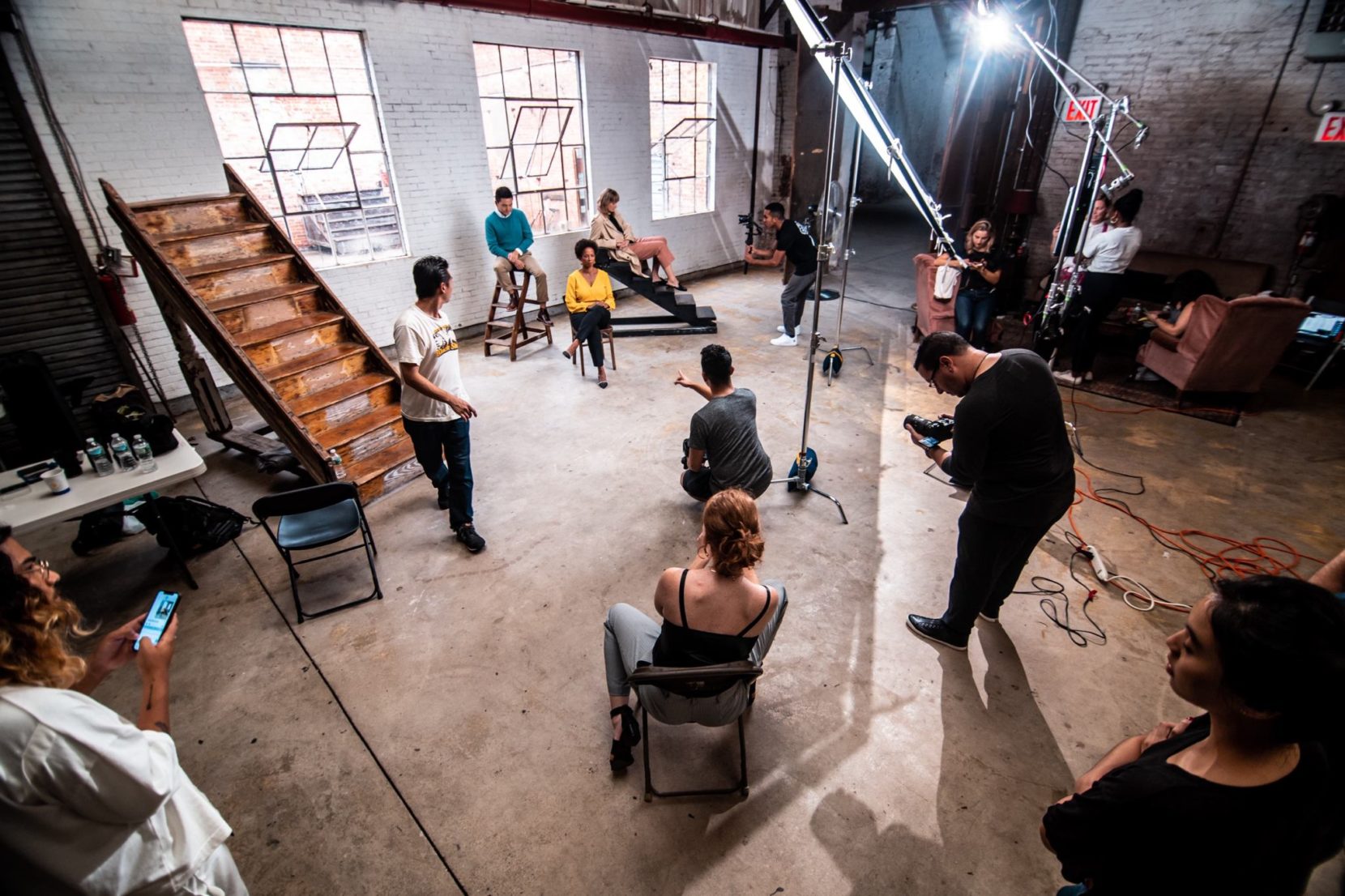 With so many parts of Dream But Don't Sleep, from video to clothing, what's the creative process?
Whether design or media production, we start with establishing what the message of a project is first and then decide effective ways to deliver that message. For media production, we always like to have a conversation with our client to determine what they want to communicate to their audience and how we can use both the client's voice and our own voice to achieve that. After we determine their goals, we design an approach to tell their story with a visual language that our own team would be excited to work on and see. This is our typical approach from corporate clients to business owners to creative artists and everyone in between!
Of the projects you've worked on, which ones stand out to you?
From the recent projects we've done, we produced a piece for NOWTHIS highlighting Bang Bang Chicken + Rock City Pizza and their #BeAwesomeFeedSomebody campaign. It was super inspiring to see them adapting to the pandemic while giving back to our local medical responders and essential workers and creating a way for customers to give back as well. This was also a very unique situation because we produced this video/photo content during the pandemic while practicing social distancing guidelines!
We also recently documented a peaceful protest performance series organized by local Jersey City artists PeteyxKraze and The Got Love Foundation called "Music Heals Our Soul." This was another inspiring event that brought the community together to stand in solidarity against police brutality and racism. It was a powerful display of community support as well as celebration of light and love.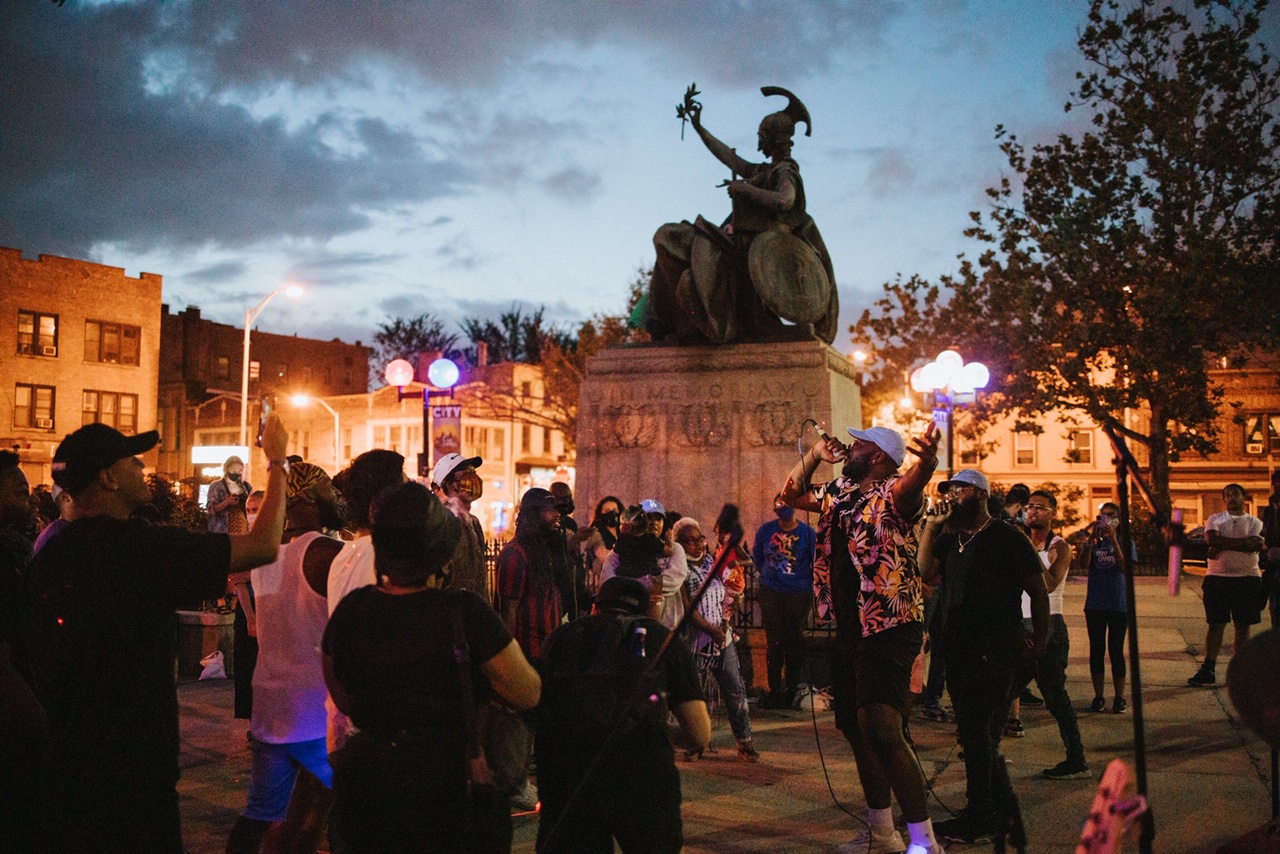 You recently raised money for Chilltown Strong and the JC Relief Squad, and we thank you for your generosity! What inspired you to release a collection to help raise funds?
Since the start of shelter-in-place, we were brainstorming ways to offer our resources to give to our local communities in need. Obviously we couldn't really be out and about, and we even had some shoots canceled since no one was looking to film. We did release apparel here and there in previous years, so we decided to bring back the online shop for a good cause. We wanted to show our support for our local essential workers, and the efforts of both #ChilltownStrong and the JC Relief Squad made that possible.
As creatives, what are ways people can support you during this time?
Now that businesses are starting to open up again, we're just looking to reconnect with people/companies that could use a fresh take on their visuals and media content. Maybe you're a restaurant offering a new menu or want to show off your outdoor space. Maybe you're a salon or office that wants to show how you're taking safe steps to clean and reopen. Maybe you're an artist who worked on music during quarantine and are ready to shoot a music video or do a photoshoot. Let us know! We want to hear your vision and help you make it a reality.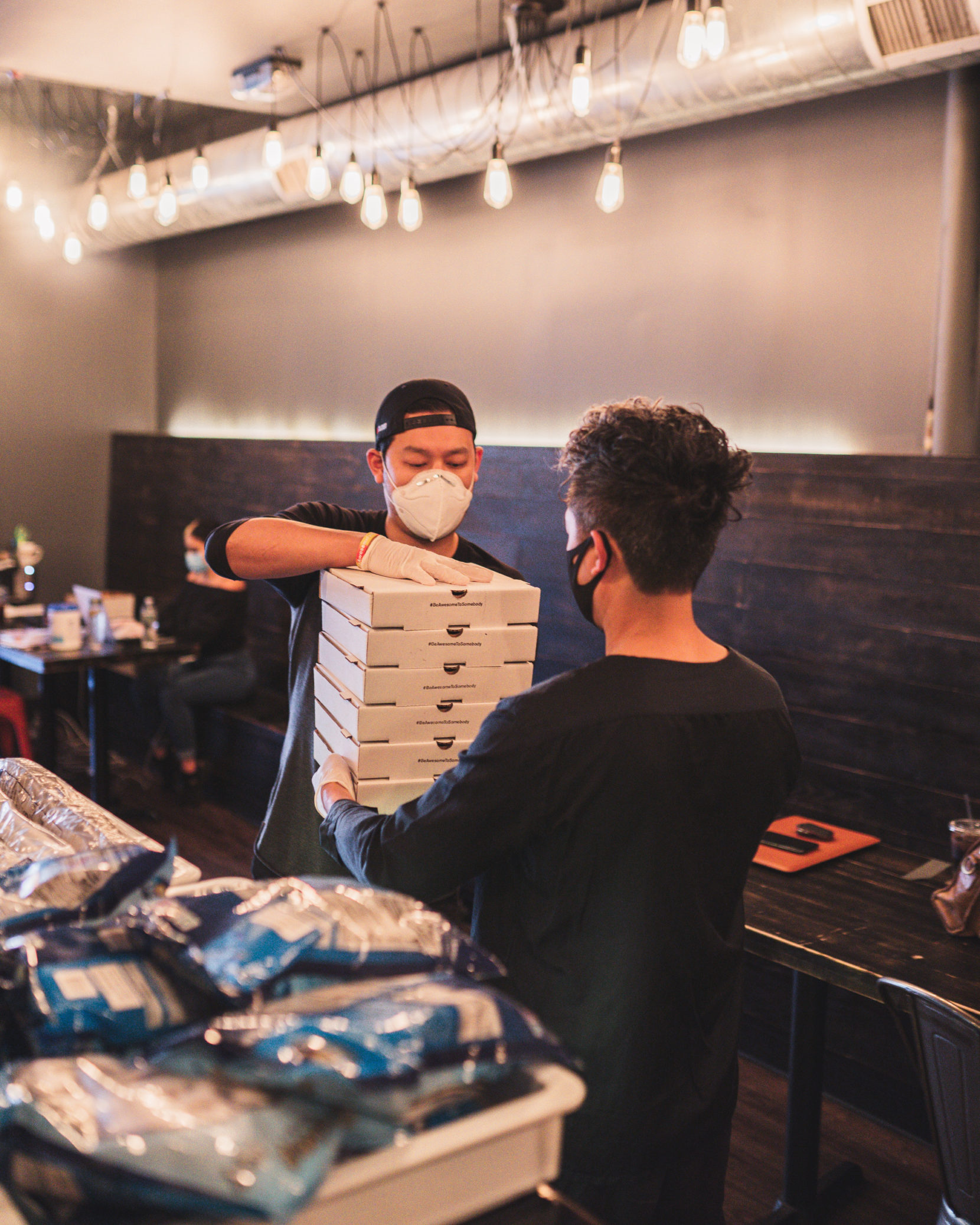 Where can people find you and your work?
You can follow our Instagram for the most up-to-date projects: @dreambutdontsleep. We also have a website at www.dreambutdontsleep.com.