Last semester our Content Creators Academy students were assigned to interview people who inspire them for the blog!
For more info on CCAJC visit CCAJC.org 
---
Social Studies and Social Problems: Dana Fech
Written by Gwendolyn Chung
The problems with the Jersey City Board of Education have never been easy to deal with — many of them required teachers to stand up for what they believed it. With everything that arose this and last year regarding these teachers and their unfair wages, I decided to talk to one of the real reasons the teachers strike at MS#4 started, and why it has had a true and lasting effect. This is the story of Dana Fech, a teacher in Jersey City Public Schools.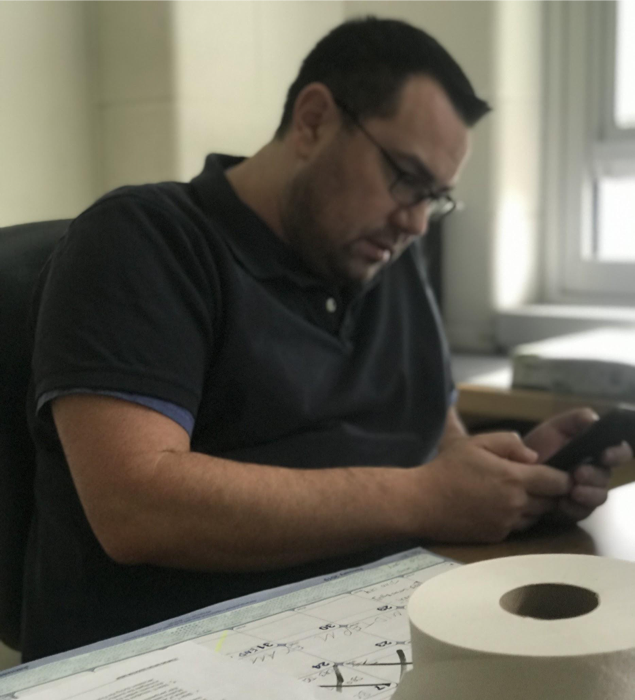 So what inspired you to teach?
The more I learned about the world, the more I wanted to share that with as many people as possible. Especially since I saw so much injustice in the world, that made me want to let people know about it because I feel like most people don't.
Why did you choose to teach social studies?
Social studies just lent itself naturally to me, and I just liked sharing as much of those injustices as possible, and teaching us how to fix them.
I remember back when I was your student, you used to talk about the marches you participated in. Who or what inspired you to do your first march and why did you feel it was necessary?
The first big protest I did was the Occupy Wall Street protest and at that moment in time, America was in rough shape financially. There were a lot of people who were out of work, a lot of people losing their homes, I almost lost my home. I had a full time job and went to school for 6 years, and it just didn't seem like that was the way America should be, and we knew that America had been better. So the reason we joined up was to try and draw attention to all of the corruption that existed in our country and how, you know, America is not fulfilling the "American Dream" that most people think of when they think of our country.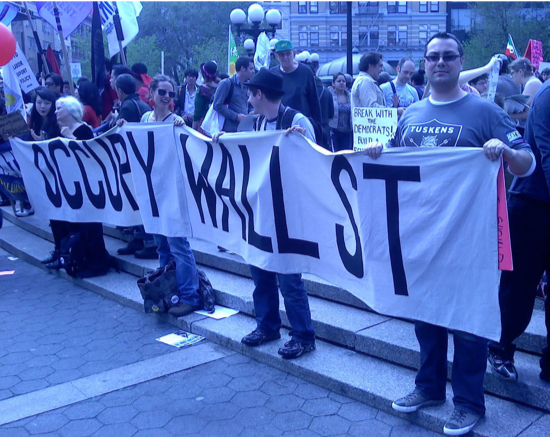 Why did you decided to participate in more of these marches?
There was the Women's March, the March For Our Lives, there were other Occupy marches until that movement kind of died out. And then, I participated in the teachers strike, which just made me realize more and more how much the Board of Education wasn't paying teachers enough for what they do. I wanted to stand up, because I've always been one to stand up for what I believed in and I believed that what they were doing was wrong. I felt that if no one ever took initiative, I'd have to be the one to. I even participated in smaller marches in my hometown and I just wanted to justify anything I thought was wrong.
So what was it like participating in the teachers' strike?
It was really all about standing up about the unfair wages. All of my fellow colleagues and I thought we were not being treated fairly for the amount of work we put in to teach. The entire situation seemed so unfair and we knew we had to do something about it, hence the strike. I know it caused a lot of crazy things to happen at MS#4, but I expected that from a strike.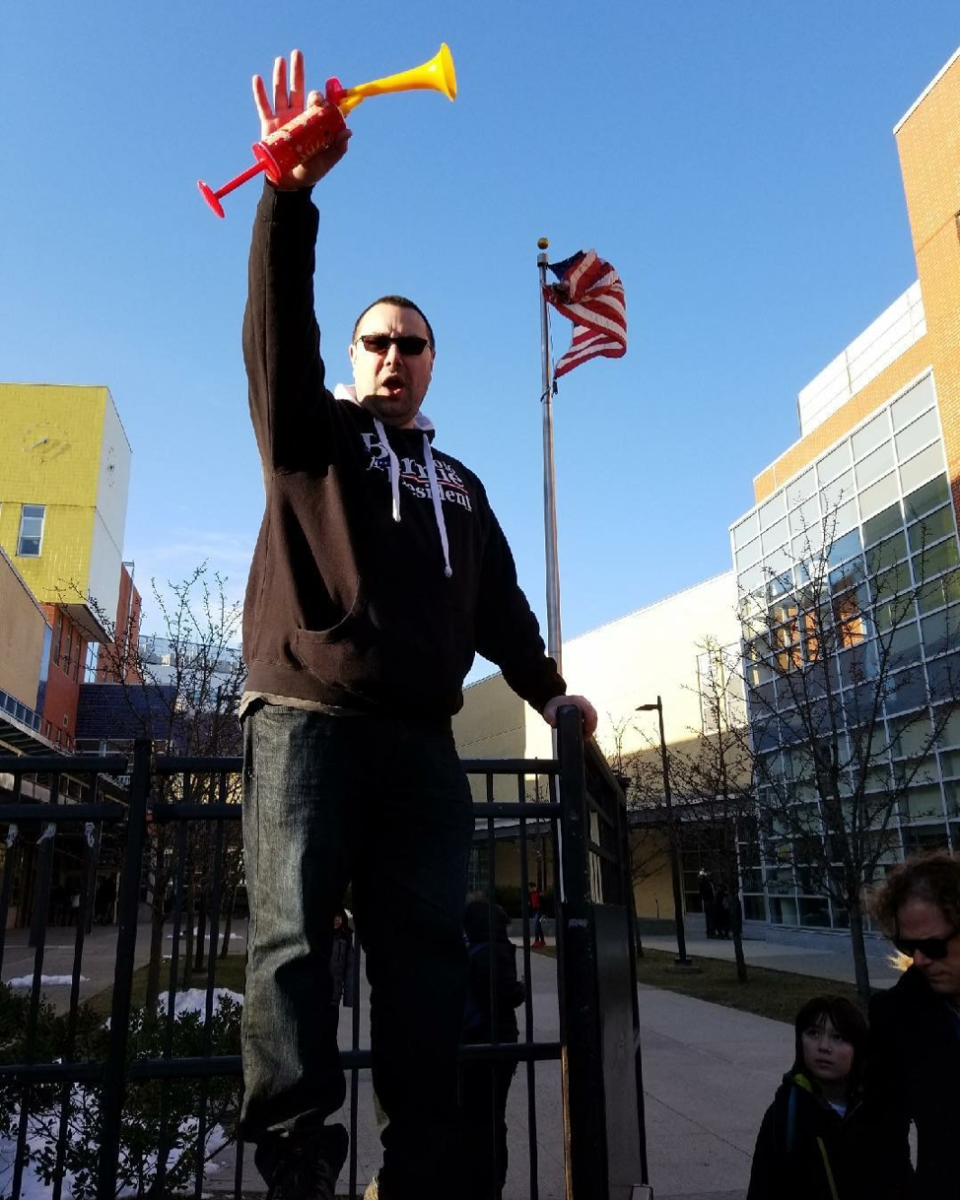 Even strikes and marches died down, new ones began to pop up. There are still a lot of social problems which are sometimes forced to be solved in violent ways. People are starting to stand up in what they believe in, and teaching people about these injustices is what Dana Fech wants to do. 
---
Hands That Talk
Written by Selah Maple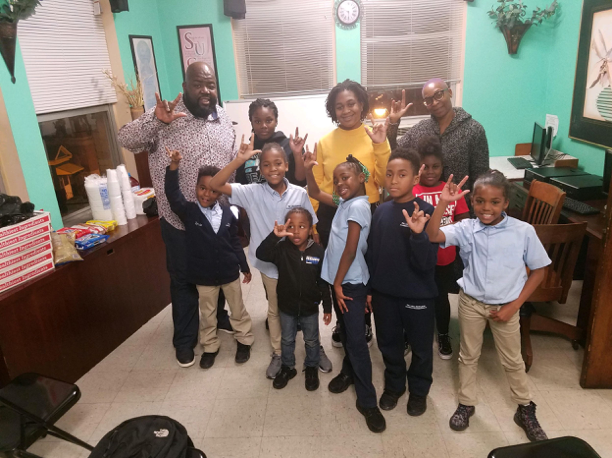 My school days were becoming monotonous and I couldn't take it anymore. I needed a new extra curricular. I needed a new challenge. So, I searched the web until I found the perfect solution. After a while, I stumbled upon an American Sign Language (ASL) class.
Going into the class, I was expecting it to be a relaxing hour, a good reason to delay homework, an escape from the 4 walls of my room. But, what I didn't know was the class would not only teach me how to sign, but also open my eyes to the deaf community in Jersey City and beyond. The instructor, Thyson Halley, allowed me to delve into the world of the non hearing. I talked with Mr. Halley and he shared his deaf experience and how he would like to change the future for the deaf residents of Jersey City.
How did you become deaf?
At the age of two and a half, I was diagnosed with Spinal Meningitis. It really affected my ability to walk, talk, move and I lost my hearing. Thankfully, God restored everything but my hearing only partially came back.  
What was your experience growing up deaf in Jersey City?
I didn't have a lot of friends in my neighborhood. I wore a hearing aid and got bullied a lot for it. Even worse, I had to travel outside of my city to socialize because the only programs for deaf kids were outside of Jersey City.
What do you do for a living?
I am a Language Specialist for the Phoenix Center of Kids with Autism. I'm a motivational speaker. I've spoken for the New York and New Jersey Deaf Black Advocates and Urban League, just to name a few. I'm also the Deaf Associate Pastor at the Newark Chosen Generation Ministries. I am a certified deaf interpreter. I have interpreted for the Kool in the Gang's Fourth of July Celebration, Mayor Steve Fulop's inauguration, Mayor Ras Barack's inauguration, United States Senator Cory Booker, gospel artist Kim Burrell, and many more.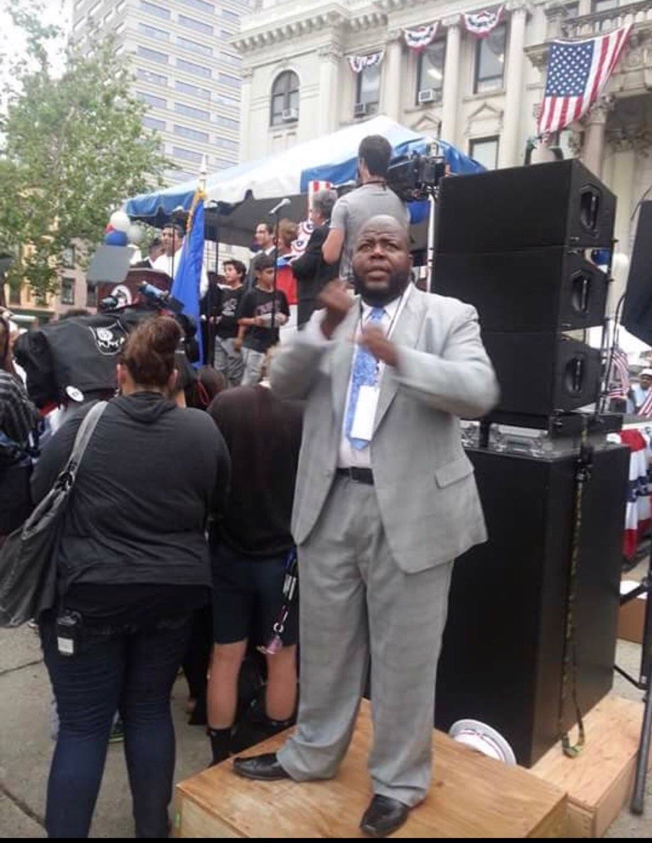 How did you get into teaching?
My grandmother was a teacher for Jersey City Public Schools and her experience inspired me to become a teacher as well.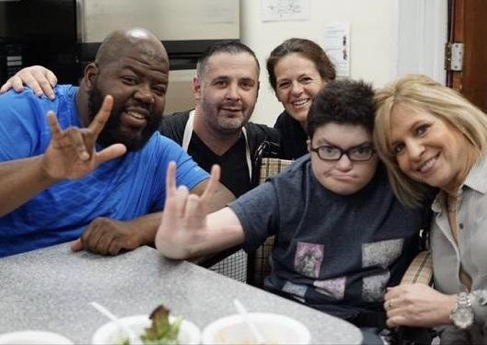 Where can people take your ASL classes?
I teach at the Miller Branch Library, Mary Bethune Center, and Hillside Public Library.
What are some things you do for the community?
I'm the Chairman for the Umar King Foundation. Umar was deaf and was killed on his way home from his job. We were able to get a street named after Umar in memory of him. I'm also the Vice President for the New Jersey Black Deaf Advocates. I am the founder of an agency called "Hands That Talk". The mission of my agency is to aid the deaf community in gaining interpreters.
What are your future plans for spreading awareness about the deaf community?
I plan to promote deaf awareness by teaching empowerment to the deaf and the hearing. In doing so, I will bridge the gap and forge better relationships of communication and understanding. This will also allow deaf people to become future role models and leaders for the deaf community and the community at large.
What would you like outside people to know/realize about the deaf community?
I want people to know that what they see as a disability is not what we see. We have an ability, not a disability.
You can find out more information on Thyson Halley and how to take one of his ASL classes on his self-named Facebook page, Thyson Halley.