Photography by Greg Pallante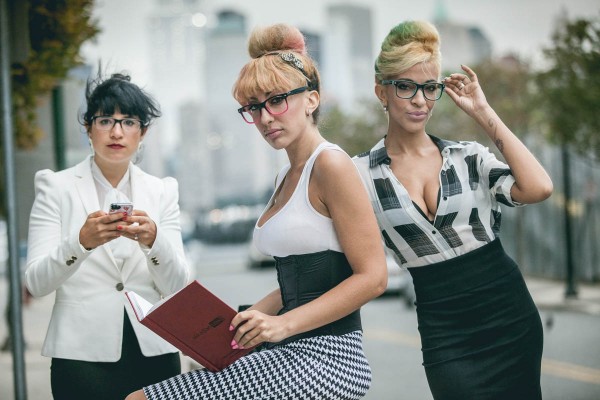 Anytime I meet someone new, they always ask me how ChicpeaJC started and where the hell I came from…. Even though I moved to Jersey City over 5 years ago, I came out of nowhere. I was never really out and about in the "Jersey City" scene and then suddenly I am all over the place.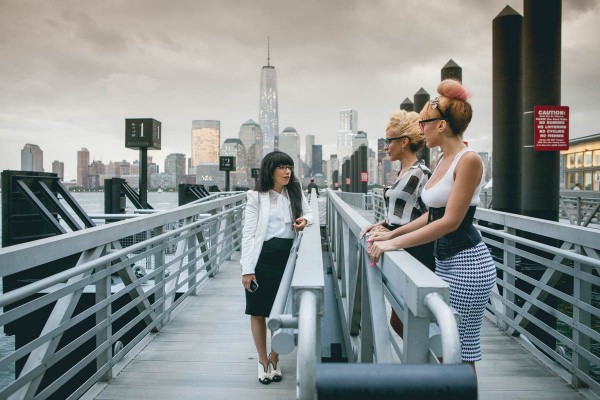 It's time to tell you all my story; how I went from a life in the corporate world to ChicpeaJC. I decided to be creative, adventurous and open-minded and thought it would be fun to fuse my old and new world together; I took the Big Hair Girls out of their comfort zone (Big Hair, crop tops, short shorts) and had them wear my old office outfits.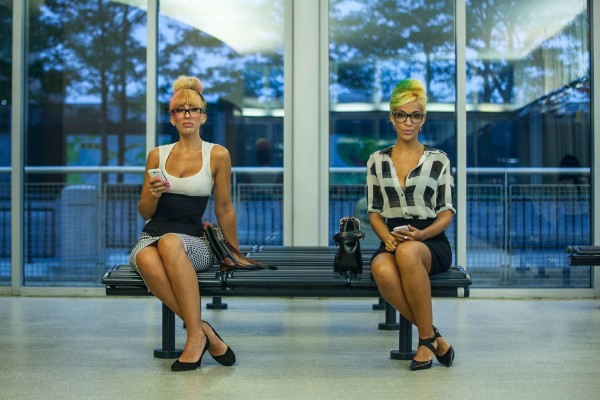 When we met for the shoot, and I slipped into my old black pencil skirt, blazer and heels and saw the BHG's wearing my old outfits so many feelings came up.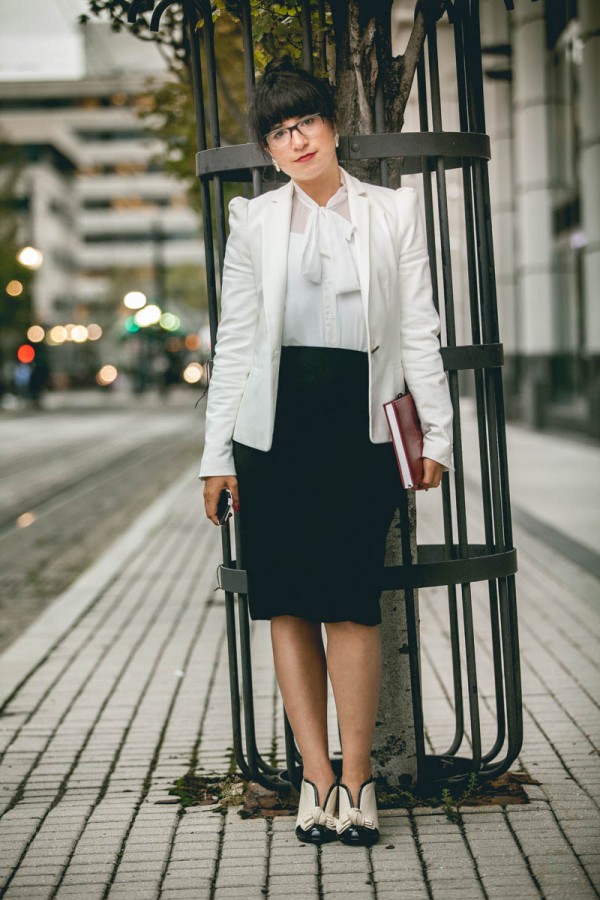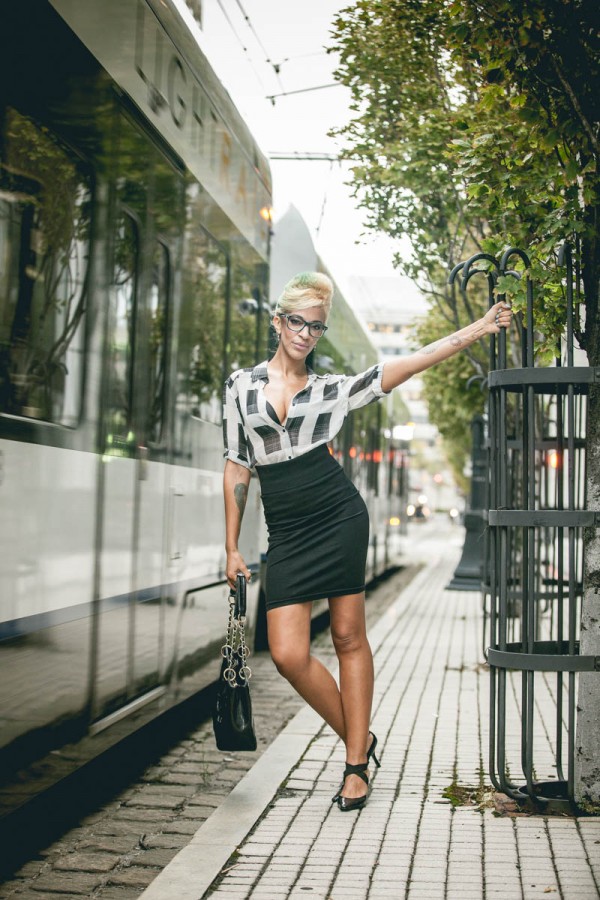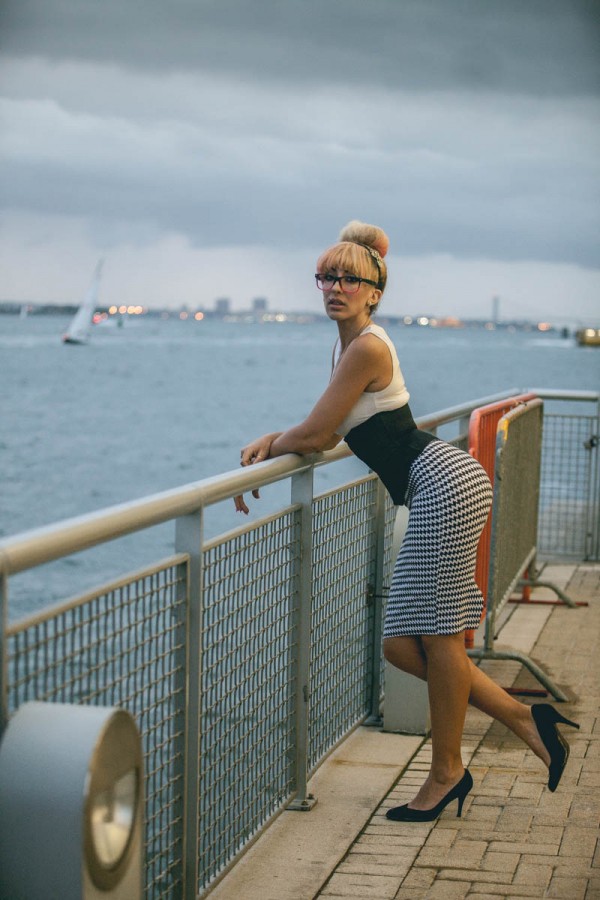 7 years ago I moved to New York city from Montreal and started working at an amazing startup company as a Technical Trainer.  After a few years of dedication and hard work I slowly moved up and ended up managing my own team of trainers. I was truly happy there; I loved the culture, the work was interesting and above all I had so much fun! I really evolved through growth & learning and grew so much as a result. That being said, I always felt like something was missing – like I was destined for something else in life.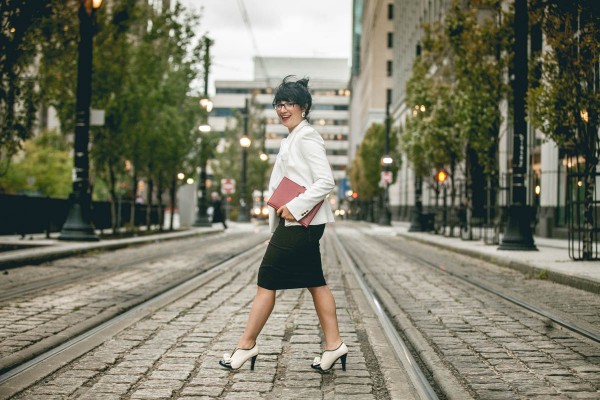 About 8 months ago I got the idea to start a blog as a hobby, but my intention at first was to write about fashion and other lifestyle topics; the site was going to be chicpealife.com. A week before launching my hubby said to me "You know, Jersey City is up and coming, and since you love it so much you should focus your blog on that". The next day I changed my url to chicpeajc.com.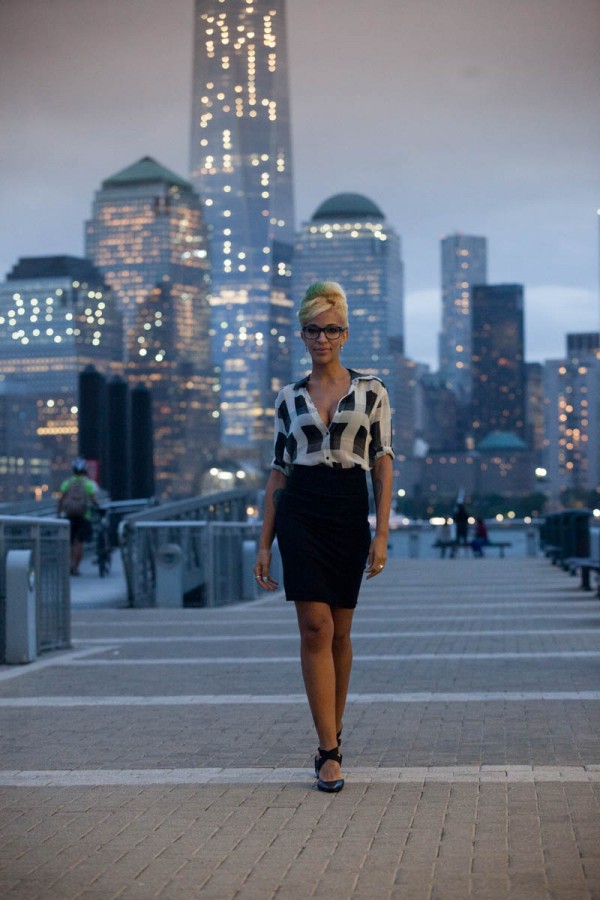 The site launched, and right away it did great and the feedback was awesome (for the most part). So I started really getting out there and meeting new people; discovering the scene, the arts, the businesses that make our city special and I fell more and more in love with the journey and knew I had to keep going. ChicpeaJC allowed me to be inclusive & leverage diversity.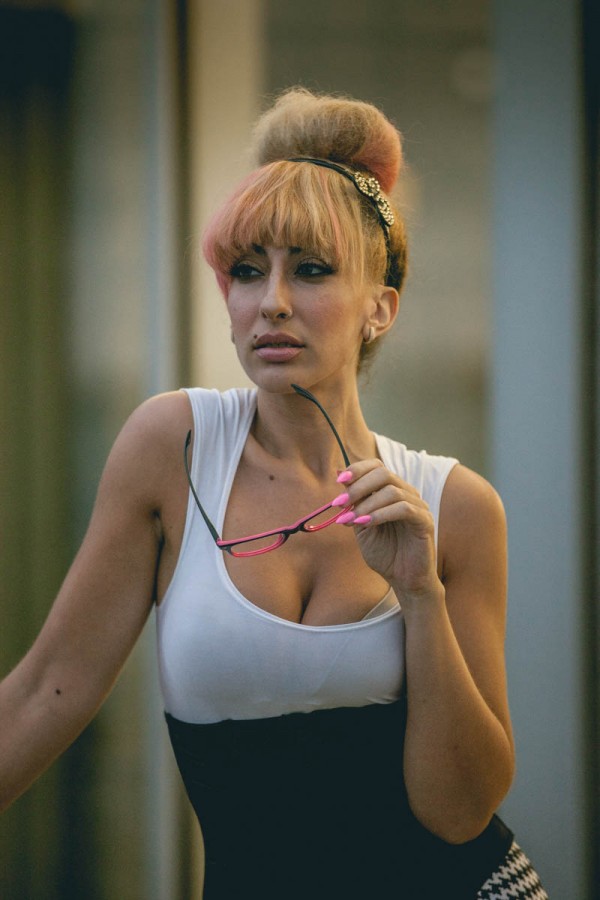 But I was happy at my job, I had a great team, I was part of many exciting projects, "wow'ing" with exceptional service, involved in so many different facets of the company…. I remember even telling a coworker "I am going to die here".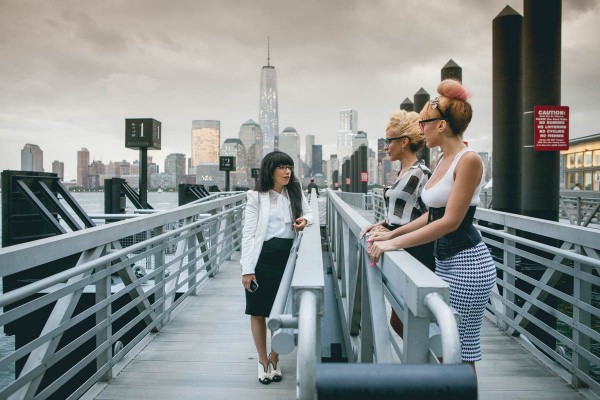 I thought I could balance both. I was working 9-5pm, running home to hang out with Mia,  take her to the park, make dinner, put her to sleep and then on my computer writing or going out to interview people till the wee hours of the night. It was humbling. There was a point where I was only sleeping 3 hours a night (and those 3 hours were spent thinking of new ideas and how the f-k I was going to balance it all).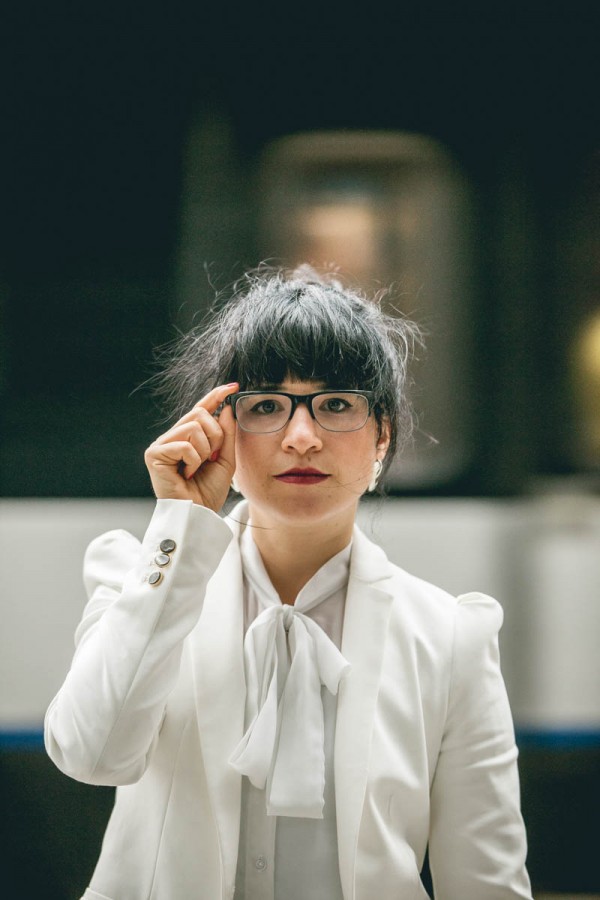 I knew I couldn't continue juggling both, I had to make a decision. Do I leave a career that gives me a steady paycheck, benefits and, above all, coworkers that are like family to me to be a Jersey City blogger? Should I pursue this new endeavor that fulfills me in every way I could imagine? I knew I had to be honest with myself. I had to embrace & drive change.
Tough call. I obviously went for it, and I am happy I did.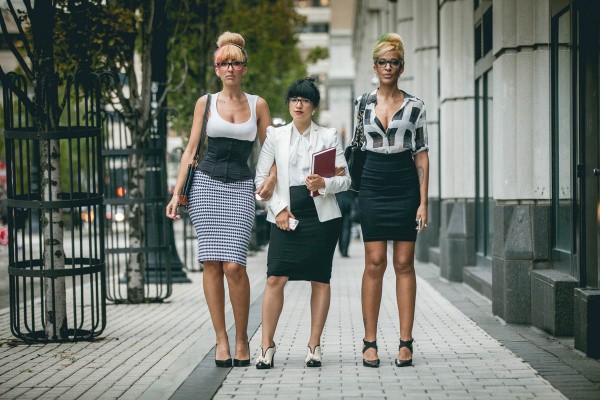 Approaching my managers and teammates to let them know of my decision was the most difficult thing I've ever had to do. But I knew I had to foster teamwork & friendships through open and honest communication and in the end they would be happy for me, which they were.
When wearing my suit and blazer to shoot with the Big Hair Girls it felt bitter sweet. I've been so busy with everything that I didn't  yet grasp my feelings towards this change in my life. It was at that moment, holding my red leather notebook where I used to keep all my to do lists and meeting notes that I felt like I wanted to run back… run back to that life where things were more certain.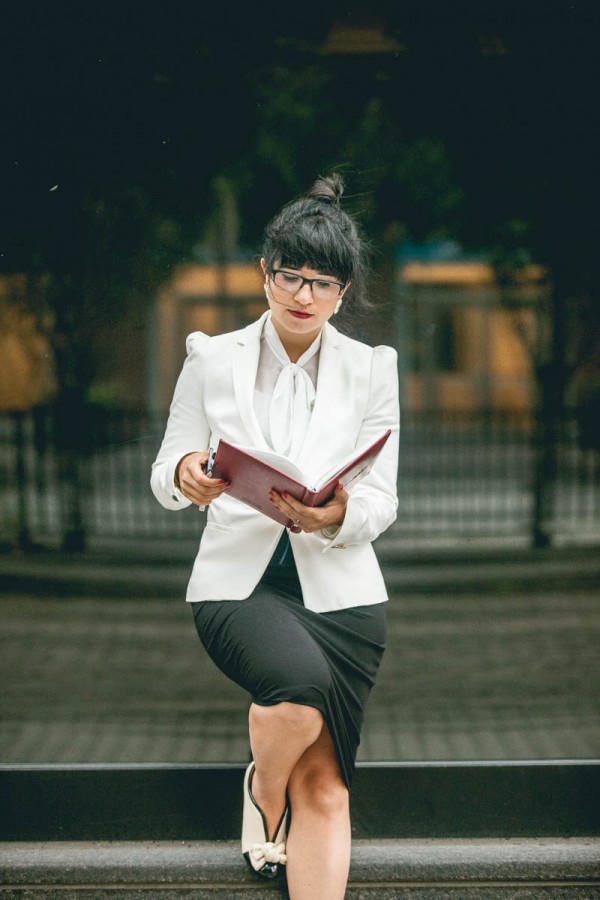 Team meetings, office pranks, constant feedback, collaborating, making huge kale salads in the kitchen, company events, wearing really cute office attire, overdosing on coffee, getting yelled at for chewing too loudly, pizza Fridays and fostering a fun environment are all things I really miss. Above all, I miss the people; my teammates, my friends who taught me so much and I am so appreciative of the 7 years I spent there.
So what's next? Who knows. But thanks to my old teammates I learned that you have to just keep pushing, that you have to Strive for excellence and to never give up.
Be Passionate and Make it Happen.