This month's roundup of artists is a mix of illustrators and photographers, each with their own preferred method of creating and sharing art.
Are you a visual artist interested in participating, or are there artists you'd specifically like us to reach out to? Let us know: editor@chicpeajc.com.
---
Kierstan Craft
What is your medium and why?
I love using ink and watercolors. With these mediums, it is more about what you don't put on the canvas that makes it beautiful.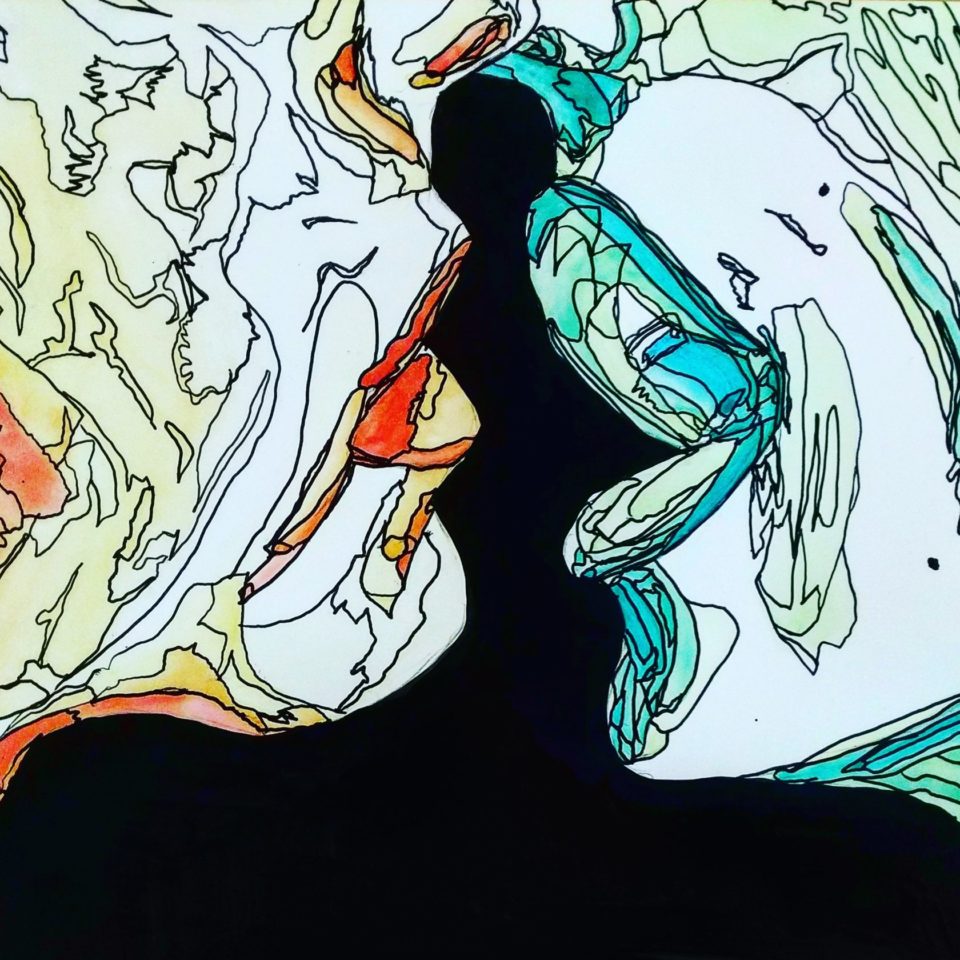 How did you get started?
When I was seven, I was moving from Alaska (very long plane ride) and picked up a coloring book. I started tracing the pictures in it and decided I wanted to be an artist. 20 years later, I'm still drawing.
What inspires you?
Everyone. Especially women. A woman's curves is something that should be celebrated.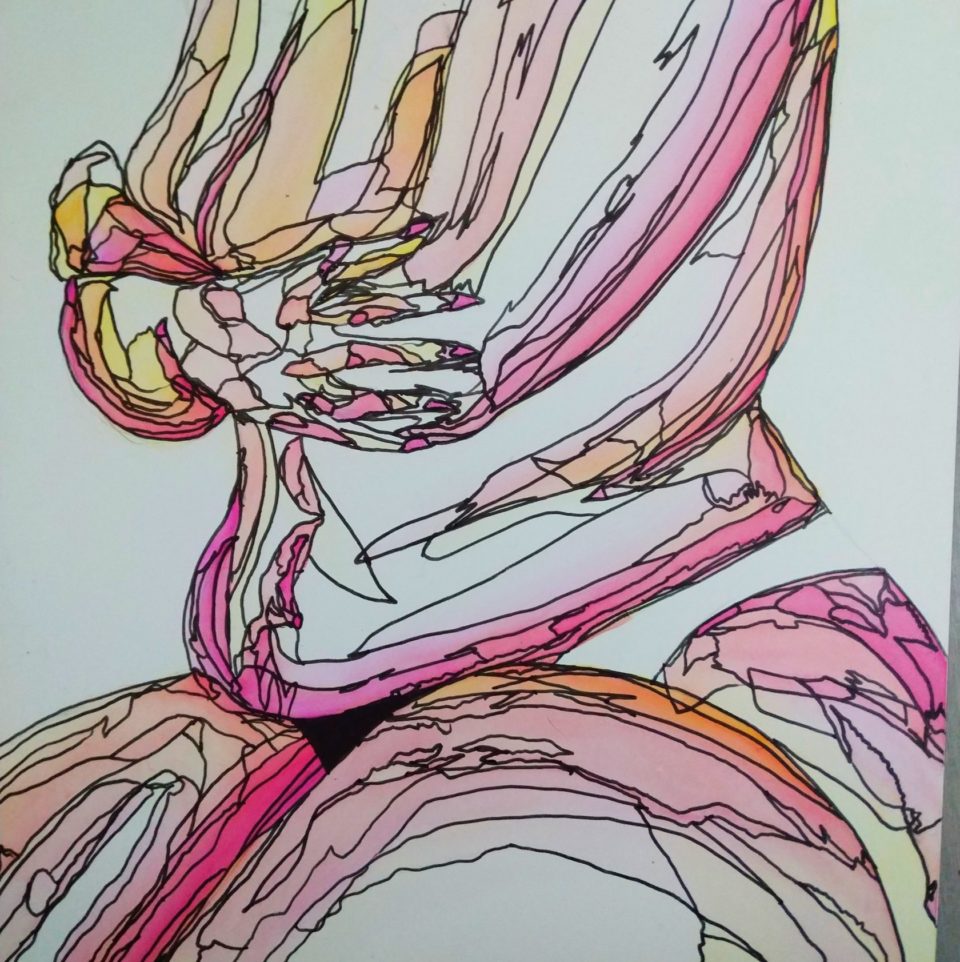 How do you feel about the creative community in Jersey City?
I love how creative JC is. From its little shops, to its flowing graffiti, JC is drowning in creativity!
Where can people find your work?
On my website kcraftart.com and Instagram @fierstykiersty. Currently looking for a spot to hang my pieces!
What's your favorite Jersey City hangout spot?
I love walking down Kensington by Lincoln Park and seeing all the kitties. The community has helped feed and take care of them!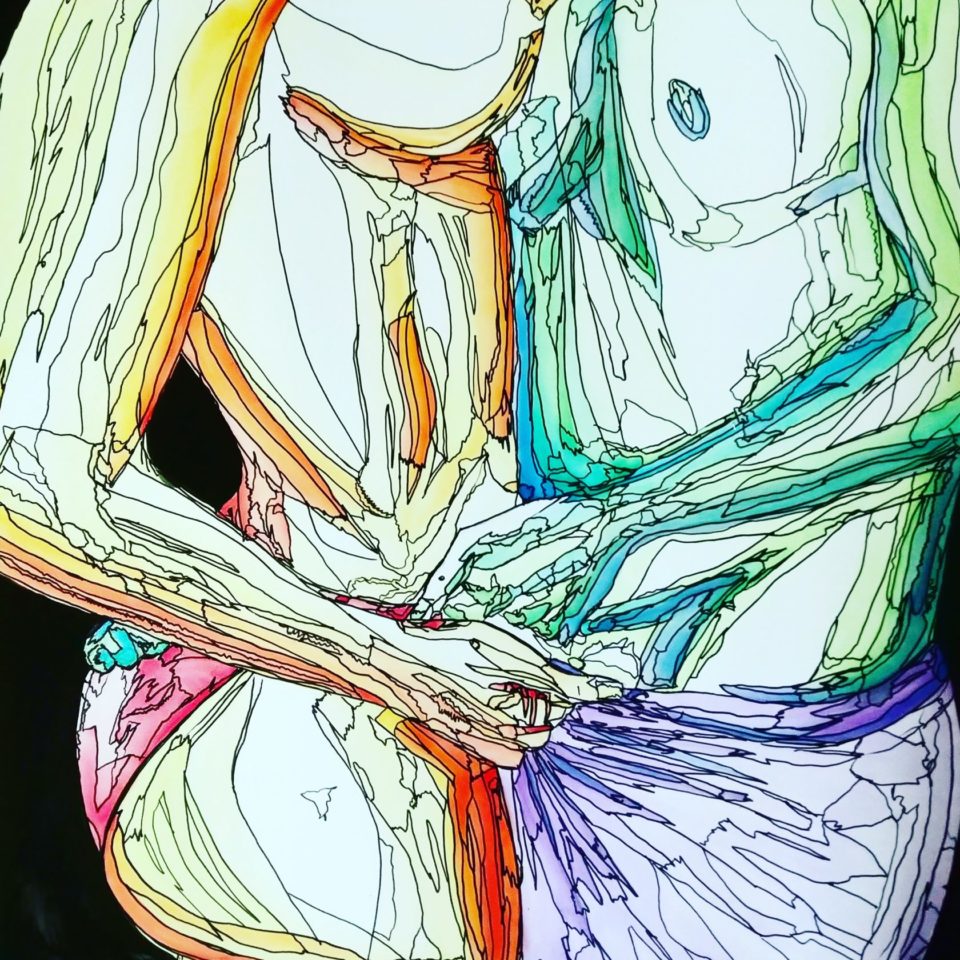 ---
Werner Contreras
What is your medium and why?
My current medium is paint – acrylic and watercolor primarily. I love the texture and kinetic quality of acrylic. When it comes to watercolor, it's really the depth of adding layers of colors and the dreamlike quality that it can provide that keeps me coming back to it.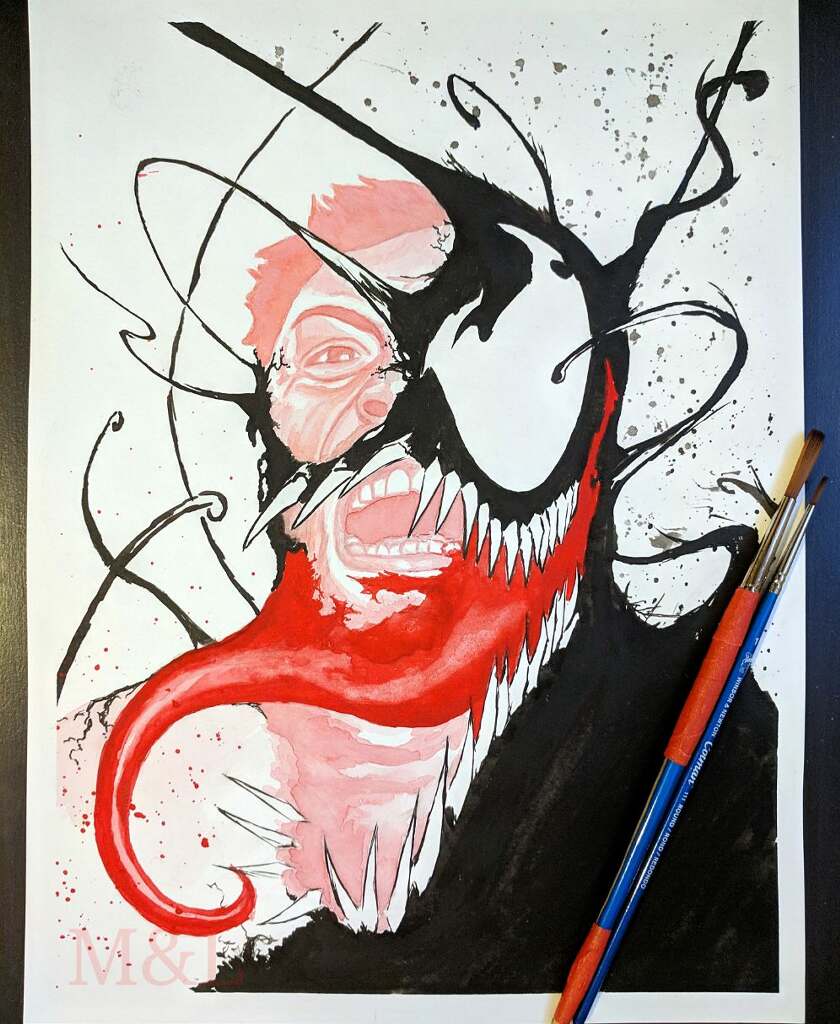 How did you get started?
I've been drawing since I had the motor skills to hold a pencil. So probably around 28 years ago I began to draw all the time, and on anything and everything. I have vivid memories of carrying a notepad and pencil everywhere I went and just sketching non-stop. Through the years, I trained myself as a pencil artist and got to the point where drawing and creating in general are as natural (and necessary) to me as breathing. It's only over the course of the last couple of years that I've decided to experiment with painting and actually put my art out into the world with art festivals and social media.
What inspires you?
That is a complex question that I've only been able to recently truly answer. Growing up I struggled with the idea of my identity, like most kids. But most kids aren't Guatemalan immigrants whose parents traveled to the United States to escape a civil war. So that situation (I was 5 when we came here) compounded with going to school in a primarily Portuguese neighborhood with mostly black and Latino kids (but not a single Central American like me) meant that I really had no idea who I was. Like a lot of kids, I turned to comic books, video games and superheroes. It was through these bits of nerdom that I found my voice. The thing with nerd culture, with this collection of hobbies and passions that fall under nerdom, is that it's a shared language. It's a way for people who may not be the best at communicating to interact and understand each other. So for me, that was the perfect piece of culture to inform who I was as a person.
Certain things speak to me, and I feel a need from deep inside of myself to respond. So to answer the question of what inspires me – anything that speaks to me, that can move me; this is what triggers the switch in my brain to create. And because that aforementioned nerd culture is my third language, because that is so deeply ingrained in me and most speaks to who I am, that's the filter that I use to speak back. The moment this clicked for me was at an art festival last year. There was a teenage girl who bought one of my Harry Potter pieces and said "this speaks to me," and I thought "this speaks to me too, that's why I made it!"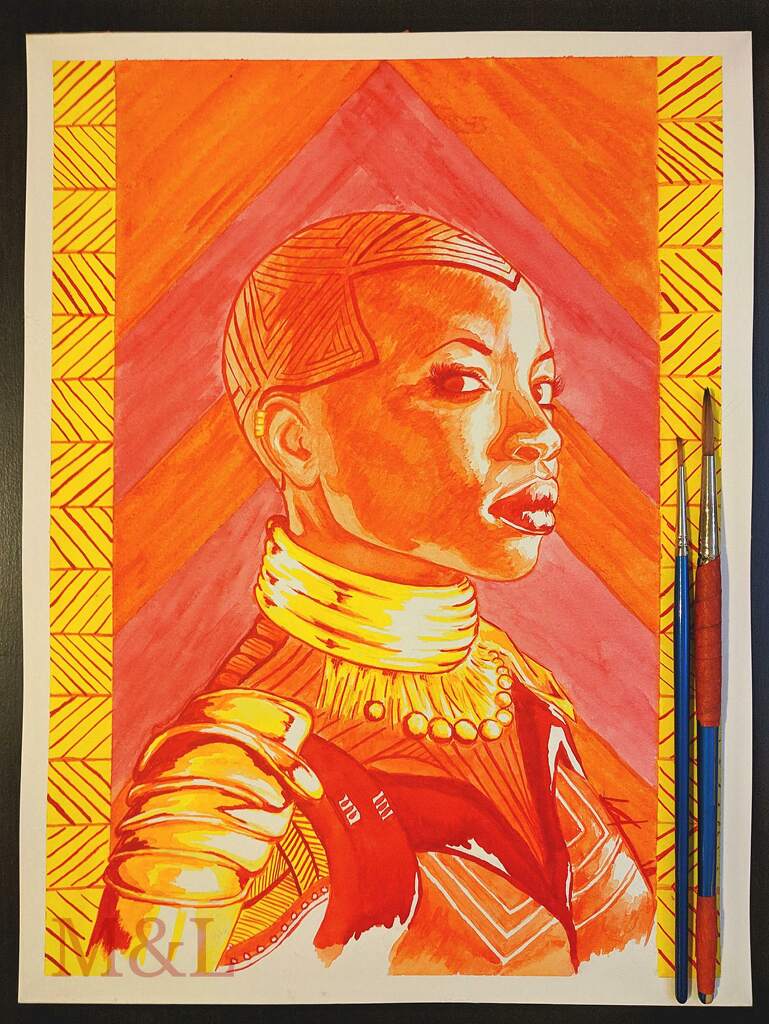 How do you feel about the creative community in Jersey City?
Simultaneously vibrant and untapped. The amazing street art adds life almost anywhere you look, but I want more visibility for all artists through gallery shows, art classes, community outreach, and frequent and highly visible art festivals.
Where can people find your work?
The easiest way is to follow my instagram @motionandlines. I do my best to show the behind the scenes and goofier parts of the process in addition to completed pieces. I'm on YouTube as motionandlines where I'm planning on posting tons of tutorial and time lapses. Lastly, motionandlines.com is the website that I am guilty of not updating often enough.
What's your favorite Jersey City hangout spot?
I love the Iron Monkey for the 3 tier versatility. Sports bar? Restaurant? Rooftop lounge? It all depends on your mood. And while their menu has been scaled back recently, the food continues to be delicious. They also have an excellent selection of beers and consistently impeccable service.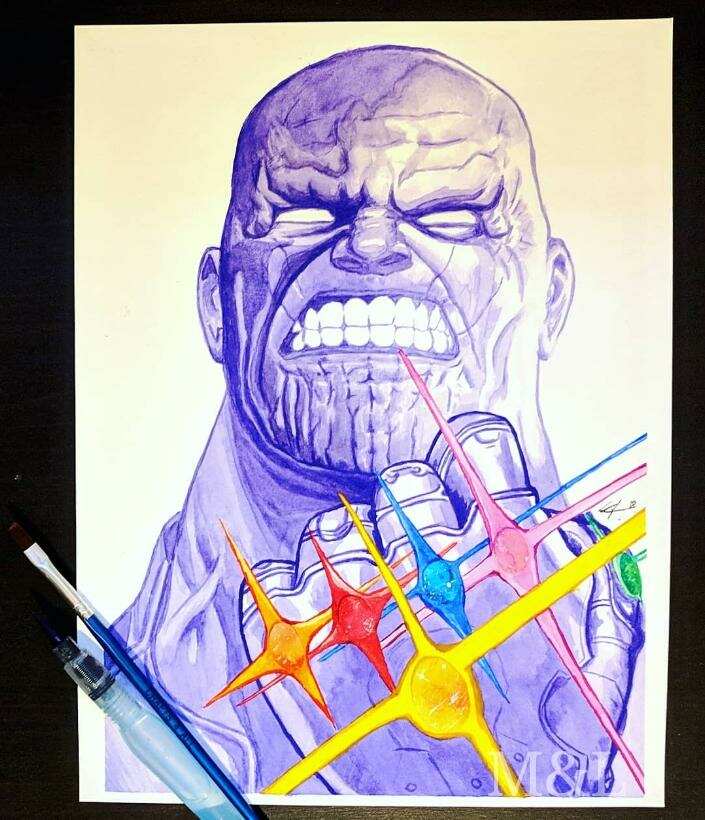 ---
Erin Delaney
What is your medium and why?
I picked up a camera in high school and fell in love with photography. It became my creative outlet, both with the actual photo shooting and with the techniques I learned in the darkroom. I've been carrying a camera around in one form or another (Canon 35mm film to digital to iPhone) for over 30 years. It helps me to connect to the world around me whether I'm shooting product/event shots for clients or abstract nature for art projects or foodporn for Instagram.
Another artistic project I have been pursuing recently has been coloring books. I have published 2 adult coloring books based on my photographs, "Drawn From Life Jersey City, New Jersey" and "Drawn From Life Backyard Bugs." Both are available online and at Word Bookstore in Jersey City.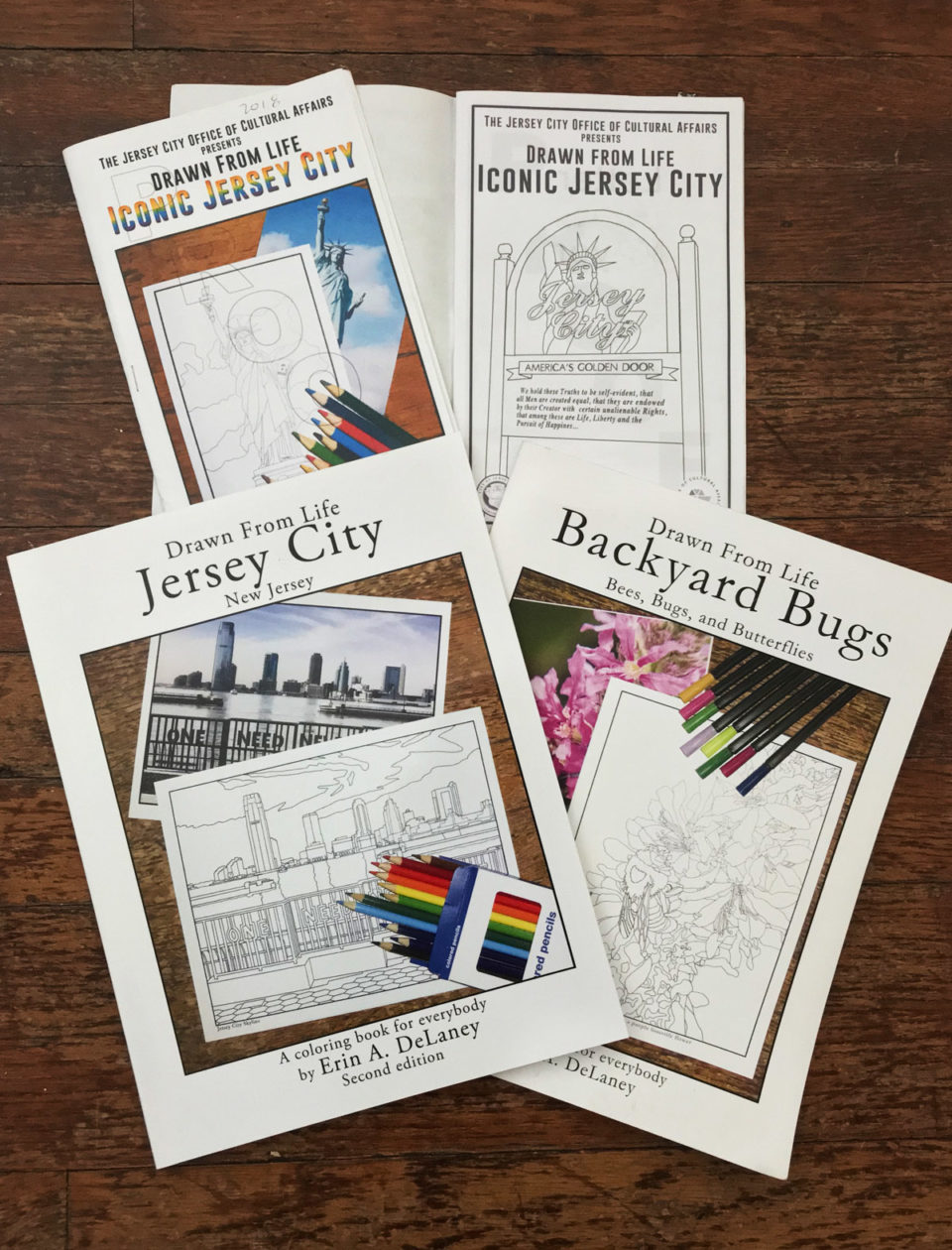 How did you get started?
I started taking pictures with my grandfather's 1930s rangefinder 35mm camera in high school as an art elective. This led to a lifelong exploration of my surroundings through a camera lens. The early classroom assignments fostered an interest in capturing the graphicness of nature in my suburban neighborhood and the abstract in ordinary objects.
I refined and expanded my skills at Syracuse University's Newhouse School of Public Communication, graduating with a degree in Illustration Photography specializing in studio still life and advertising photography. After graduation, I moved to New York City and worked in commercial photo labs, learning high end printing techniques and digital retouching. My photographic eye turned to finding the surprising pieces of nature in my new urban surroundings along with the iconic architecture and hustle bustle of the city.
I moved to the Heights section of Jersey City in 1999 while still working in New York City. I began exploring my new town on weekend photo safaris and documented my travels and local finds on social media. In 2011, I decided to start my own business as a photographer and digital retoucher – Erin A. DeLaney Photo.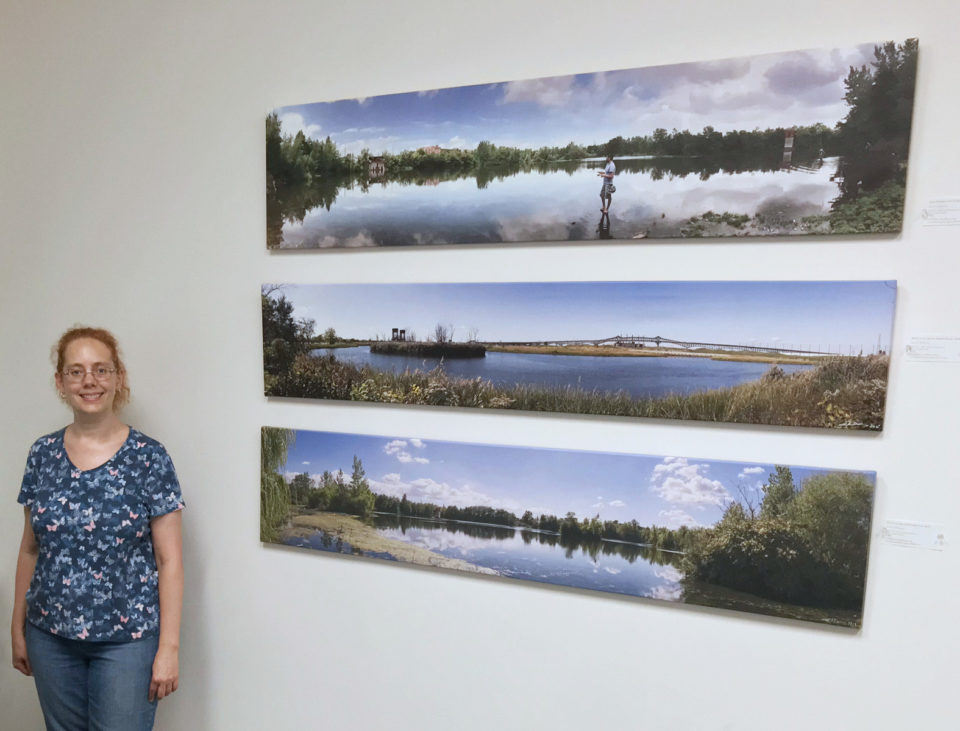 What inspires you?
Inspiration can strike at any time or anywhere; geese in flight over the Jersey City Reservoir, the contrast of color from flower petal to leaf in a garden, sunset reflections in a downtown building, the perfect cappuccino art, my cat being goofy. My camera is an extension of my eye-to-brain creativity connection. Every day objects can become works of art if you just look at them at a slightly different angle than everyone else.
For a time between changing from film to digital, I didn't carry my big camera with me so I stopped looking for things to take photos of, which led to me not really seeing things or noticing subjects anymore. It was like a reawakening when I switched to digital and could carry a compact camera in my bag at all times. I didn't train as a documentarian but I kind of became one after joining Instagram. Then when the iPhone cameras improved, I really started taking pictures all the time. My friends and family have finally learned to ask if I'd finished taking pictures of their food before they started eating when we go out places!
How do you feel about the creative community in Jersey City?
I started dipping my toes in the Jersey City art community with the JCAST tours. I did the self-guided visits downtown a few times before deciding to submit any of my own work to some general calls-to-art in 2014. Then in 2015, I worked with the Riverview Neighborhood Association to do something for JCAST in JC Heights as a solo show, "Urban Oasis, Photography in the Jersey City Reservoir". I also worked with the Jersey City Office of Cultural Affairs to put that show up at City Hall in May of 2016. I started showing work at 107 Bowers Gallery in 2016 when the curators decided to highlight some local artists in their group shows. Through those groups, I have gotten more immersed in the art scene here in Jersey City and met all kinds of creatives.
Jersey City has a vibrant art scene on many levels if you know where to look and how to get connected (which is the hard part). The Cultural Affairs office is helping connect artist with venues through JCAST and cultural assets. I believe a lot of small businesses are realizing the benefits of working with local artists and musicians for art showcases and of just having beautiful art in their spots. I have shown photos at Choc O Pain in the Heights and at the Jersey Wine and Spirits tasting room Downtown. There are opportunities around, you just have to know where to look. I have been volunteering as a photographer at the Riverview Farmers Market and am working on producing a photo exhibit with them of some of my favorite farmers market finds.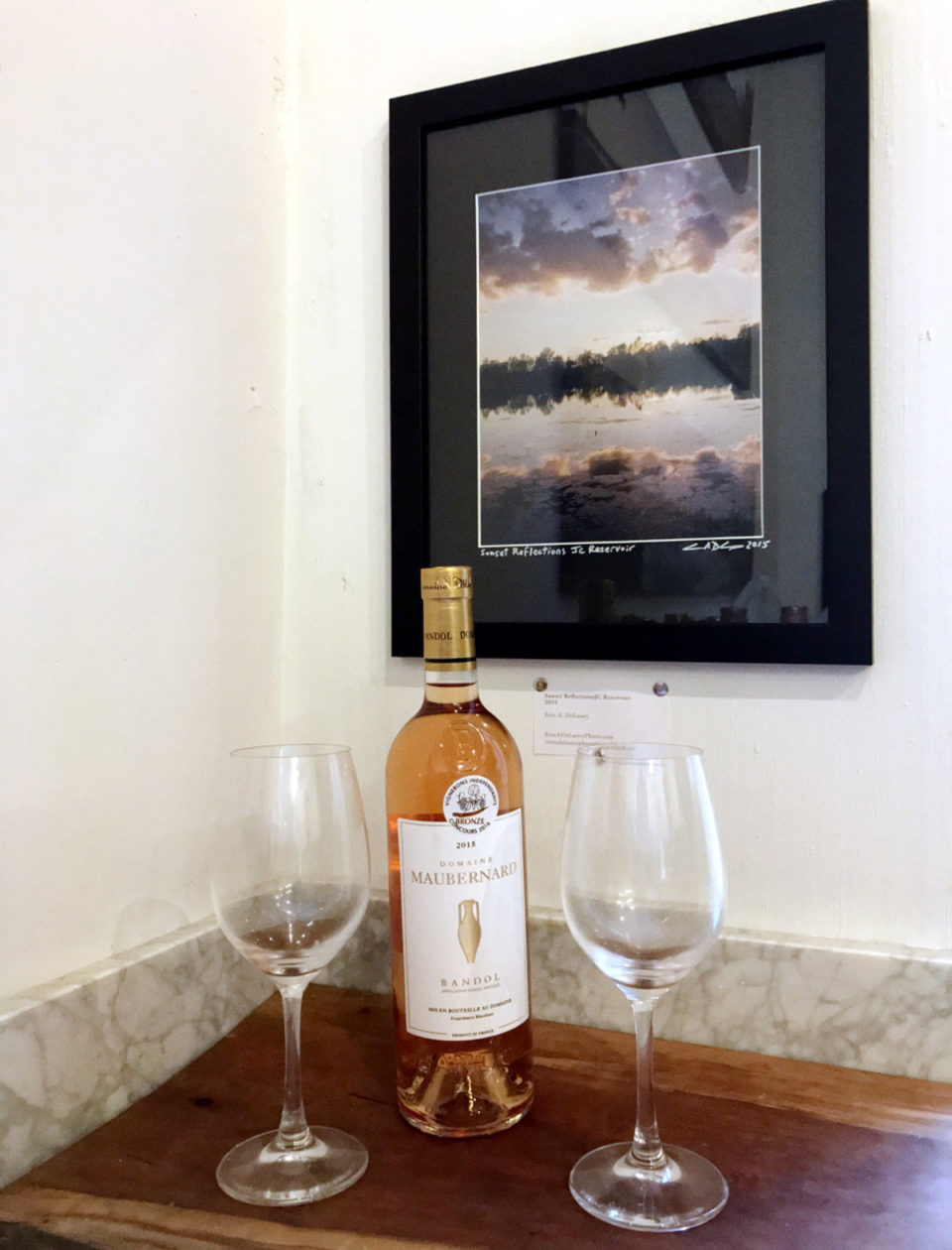 Where can people find your work?
I have been in several group shows at 107 Bowers Gallery and plan on submitting to the 14C Art Fair's juried show. I have a website ErinADeLaneyPhoto.com with links to purchase products (photography, greeting cards, etc). My main social media outlet is Instagram @erinadelaneyphoto where I post a lot of my daily life, especially in and around Jersey City. My coloring books are available through Word Bookstore. I am also working on a new coloring book project with city hall which I hope to have published this year.
What's your favorite Jersey City hangout spot?
My happy place in Jersey City is the Jersey City Reservoir in the Heights by Pershing Field Park. I had been living in the neighborhood for 5 years before I discovered it and it truly is one of the hidden gems in this city. A local group (the Jersey City Preservation Alliance) has been working to keep the site as a nature preserve, and I absolutely love that it is available as a quick getaway from the urban hustle and bustle yet only a few blocks away from home.
My favorite hangout place with people is Choc O Pain in the Heights. I spent a gap year in France and the chocolate croissants at Choc O Pain just bring me right back to memories of Paris.