Every month, we feature talented individuals who live and/or work in Jersey City. We aim to highlight artists of every medium – photography, videography, poetry, watercolor painting, sculptures, anything.
This month, meet photographer Ashley, painter John, and writer/sculptor Melida.
If you or anyone you know would like to be featured for our monthly Artists of Jersey City article, let us know – chicpeajchq@gmail.com.
---
Ashley Jacklyn
What is your medium and why?
I am a Jersey City-based Latina photographer. I chose photography because my stick figures were not enough to woo anyone, and I must be okay at it because I've worked with some big brands like Soap and Glory, American Eagle, SavagexFenty and a few others.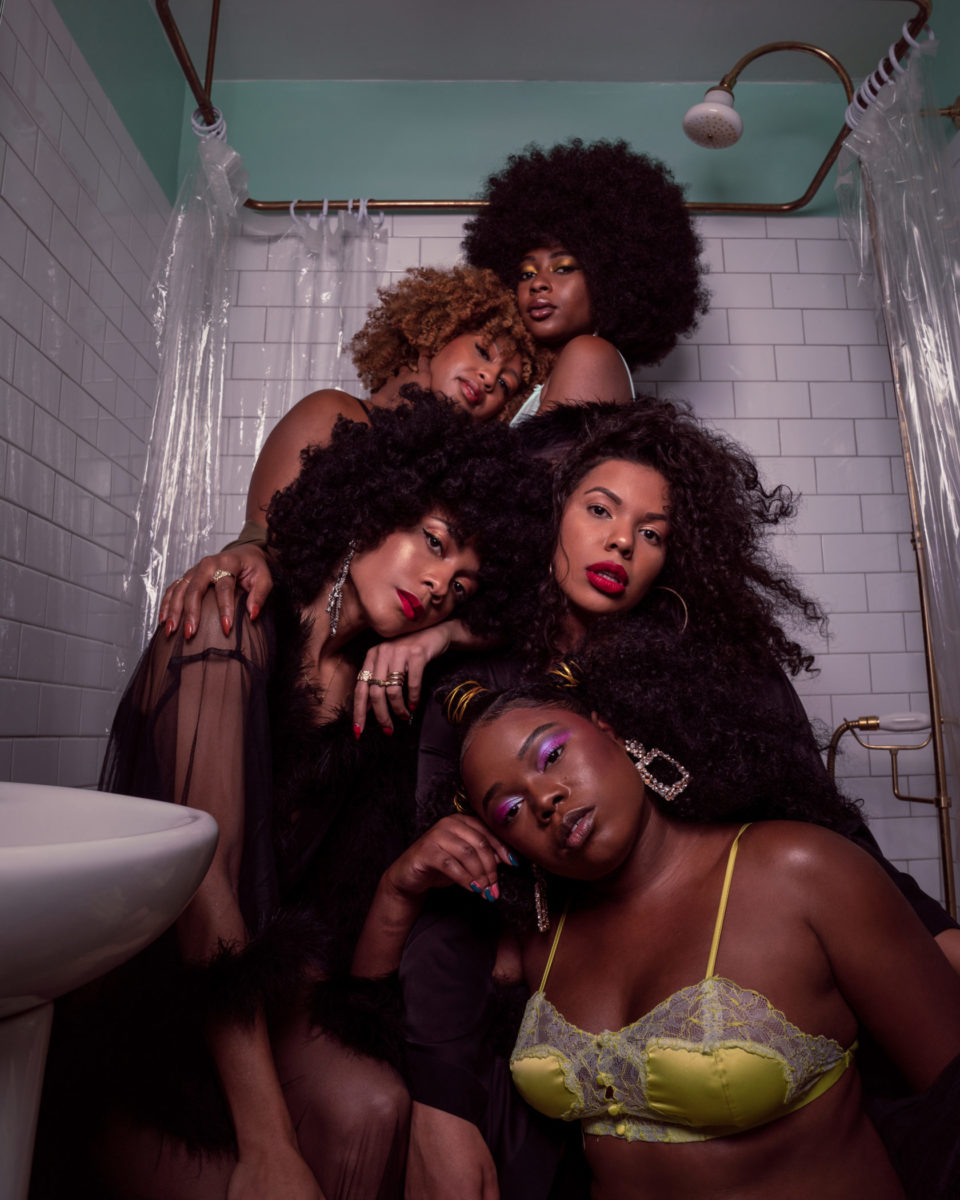 How did you get started?
When I was a little one, my mother was taking a photography course and I wanted to copy everything she did. I went to college for my Anthropology degree and graduated depressed and anxious. I found peace, acceptance, and determination in photography and I'm still here because of it.
What inspires you?
I know this is gonna sound cliche as hell but nature, the women's form, and my own battles with my mental health. I use photography as a tool to bridge the gap between my mentally ill filled world and the world of the neurotypical person.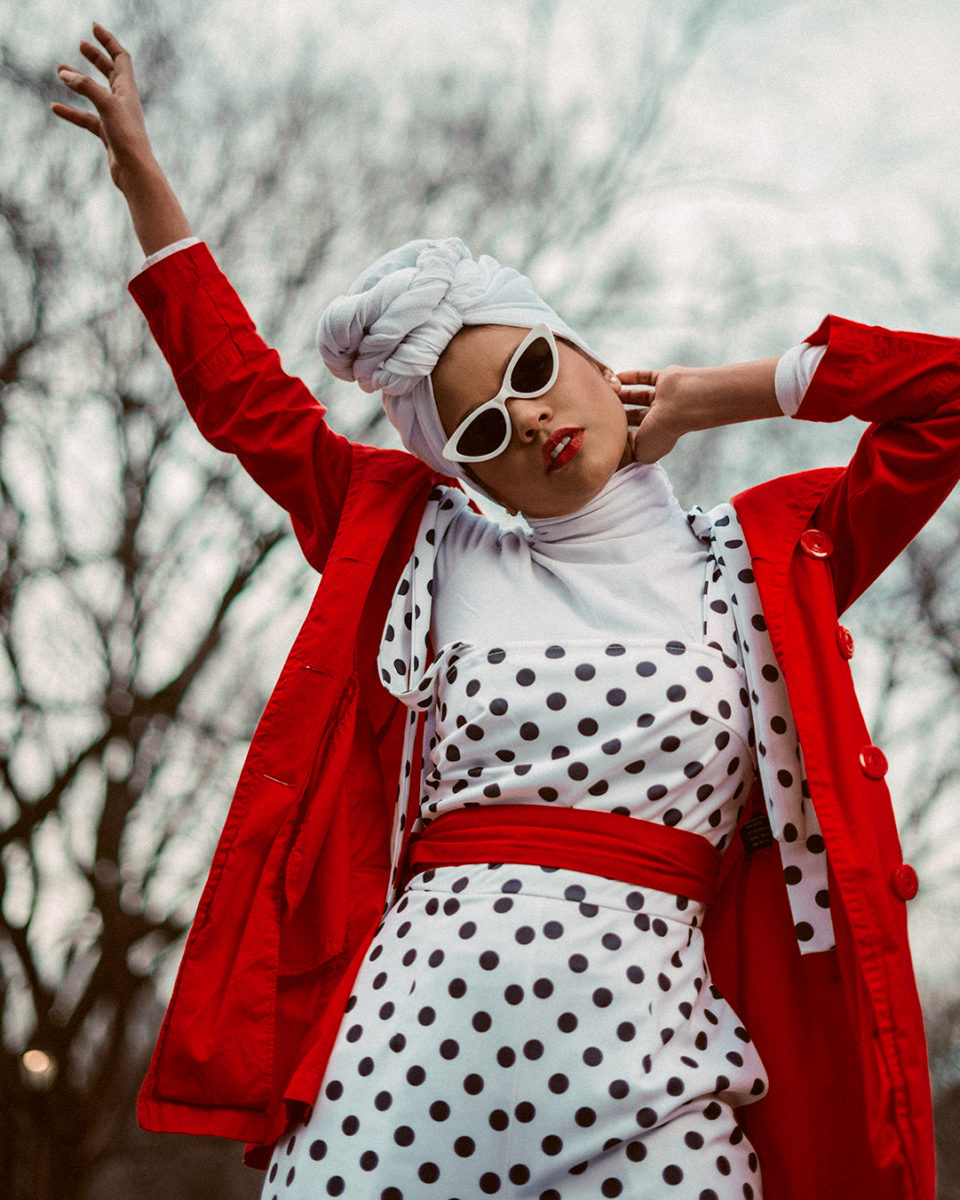 How do you feel about the creative community in Jersey City
The creative community in Jersey City is great; I mean look at all of the art we get to pass by every day. I do feel that there need to be more opportunities for people who are not familiar with the creative world and want to dip their toes in it. It's kinda secretive and you gotta know the right people, which for most of us, is not common knowledge. But I did have my photographs shown in the Art Gallery and being it was my first time, I didn't know I needed frames for the photos (I used artboards) but couldn't afford proper frames. Boy was that embarrassing, but they still allowed me to showcase my work, which I was so appreciative of.
Where can people find your work?
I'm manifesting that you'll be able to see my photographs turned into a mural one day in Jersey City (anyone willing to help make this happen, let me know!) but as of now, you can find my work on my page www.JacklynLune.com or my Instagram account at @JacklynLune.Photos.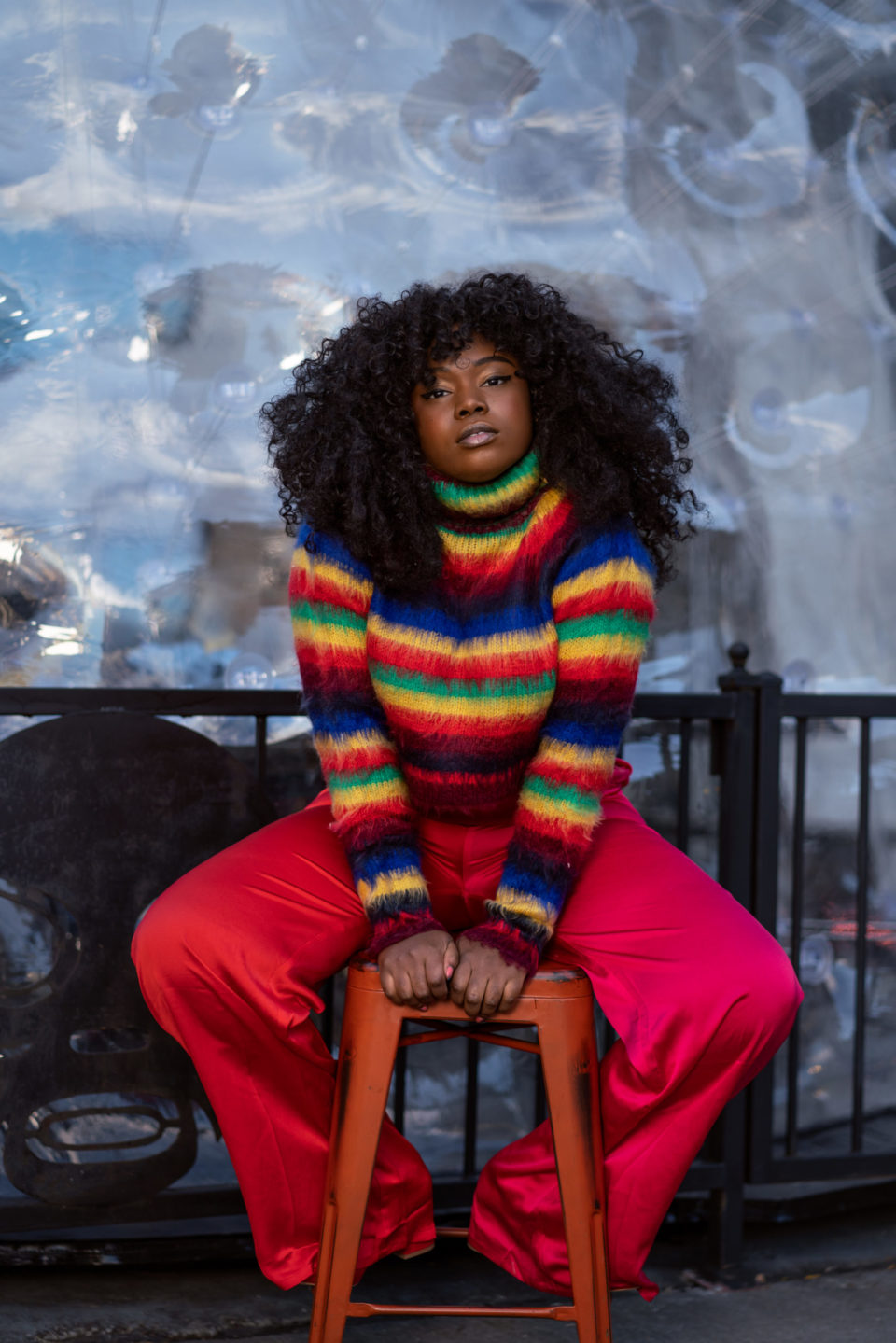 What's your favorite Jersey City hangout spot?
I really like being near water so you could find me by Liberty State Park, Newport Greens, or in an overpriced cafe that I can't afford but chill there for the aesthetic.
---
John DuVal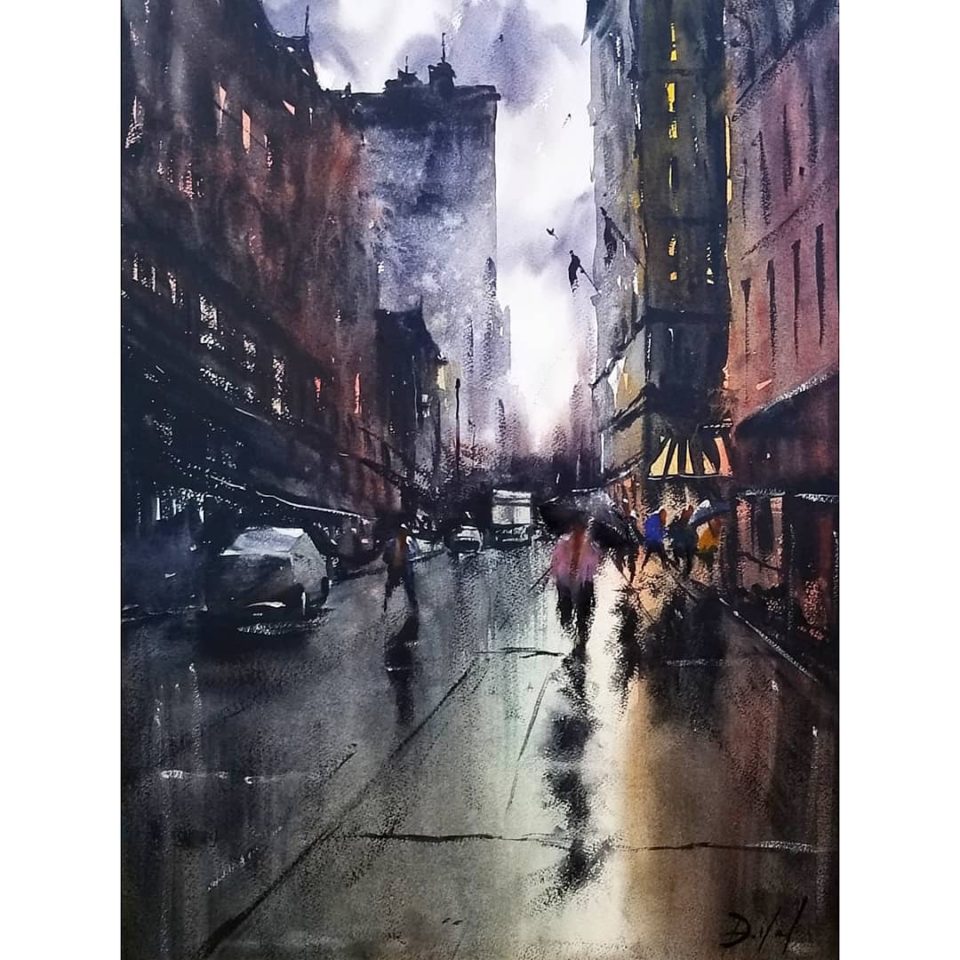 What is your medium and why?
I paint in watercolor because I'm drawn to the unpredictability of the medium. It's a medium that requires simplicity, and intense focus, but also allows for such a wonderful freedom.
How did you get started?
I started drawing at a young age, and studied figure drawing in college. I developed an interest in painting while studying in Florence, Italy. Since then, I've been obsessed with painting.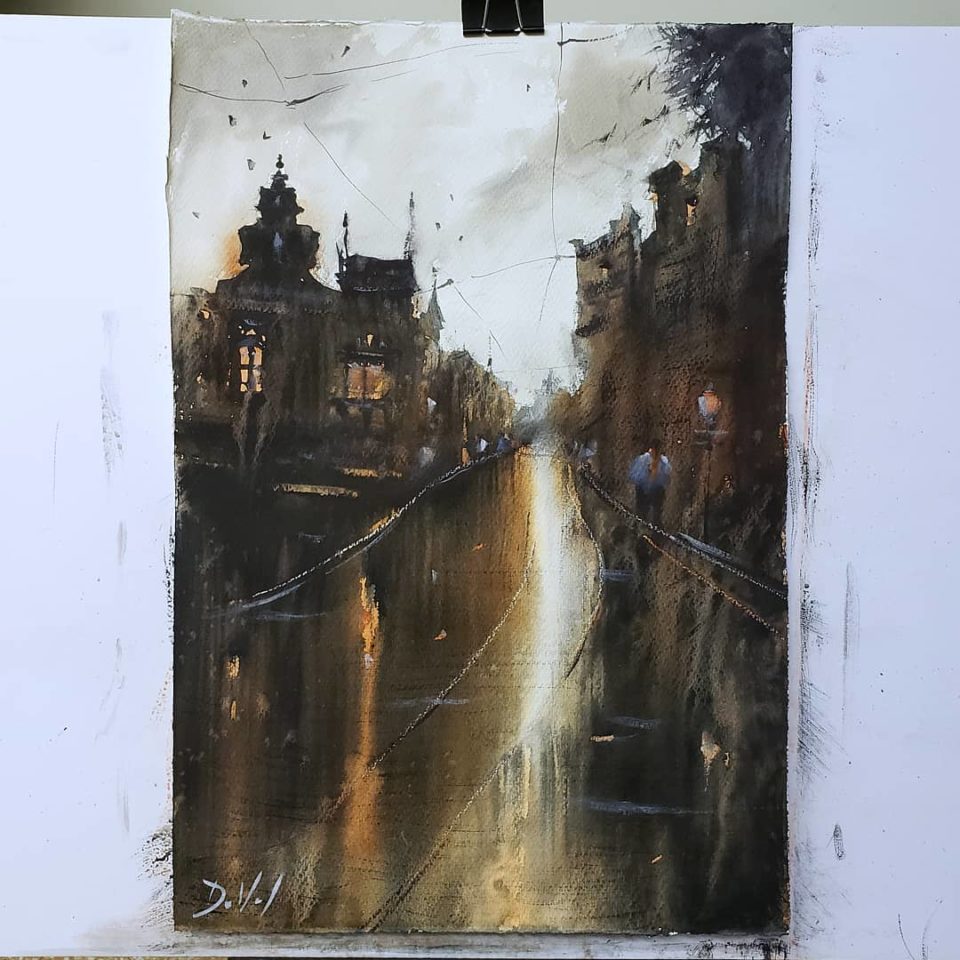 What inspires you?
The outdoors inspire me. I love painting outside and I draw a lot of inspiration from the natural beauty of sunlight, and how it interacts with the architecture of a landscape or a city street.
How do you feel about the creative community in Jersey City?
I think it's incredible. One thing that inspires me is walking to my studio downtown and seeing the various murals around town. I grew up here and now the art scene inspires me and motivates me to become a better artist.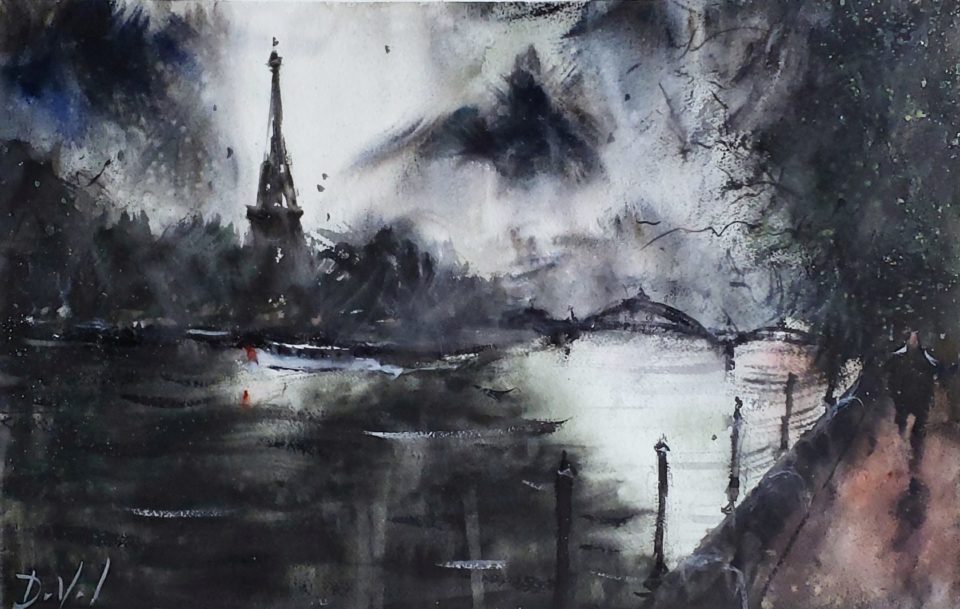 Where can people find your work?
At duvalfineart.com or on Instagram at instagram.com/duvalwatercolor
What's your favorite Jersey City hangout spot?
I enjoy more relaxed spots like Barcade and Archer.
---
Melida Rodas

What is your medium and why?
With a Fine Arts degree in Sculpture, I have spent a myriad of studio hours creating ceramic vessels and sculptures. My life's work has been centered around the theme of "interconnectedness and togetherness." My most recent work, however, has been focused on documenting the plight of elephants and advocating for their survival as a species. We've much to learn about their sense of tribalism and how their strength in numbers plays a strong role in their existence. These highly intelligent and emotional creatures can teach us much about matriarchies, love and caring for one another in a way that is awe-inspiring and necessary for survival. Ceramic sculpture with its texture and earthy quality has been one language I've used to communicate.
I am also a poet.
As a multi-media artist, I enjoy using various mediums to tell this and and many other stories.
How did you get started?
I began my journey through art with photography in my adolescence. As many artists do, I later explored other methods. Writing plays a pivotal role in everything I do, however. Being published in a number of books has allowed me the opportunity to convey my message to a larger audience.
As a poet, I performed first before the audience at ART HOUSE PRODUCTIONS. Christine Goodman, the arts pioneer, established this safe space when places like this were scarce and much needed. At Art House is where I built the courage to share what I had crafted including visual art and poetry. I am forever indebted to Christine for believing in me. Edvidge Giunta, my former writing mentor at New Jersey City University, is another constant angel at my side. In her classroom, I began to believe in myself. She too played a strong role in my development as a writer.
Later, I would come to recite a poem I created for Jersey City and Mayor Fulop's inauguration before an audience of 2,000 people. Stephanie Daniels and Christine Goodman both advocated for me and this poem.
Currently, I enjoy documenting interconnection and the human experience through writing and film.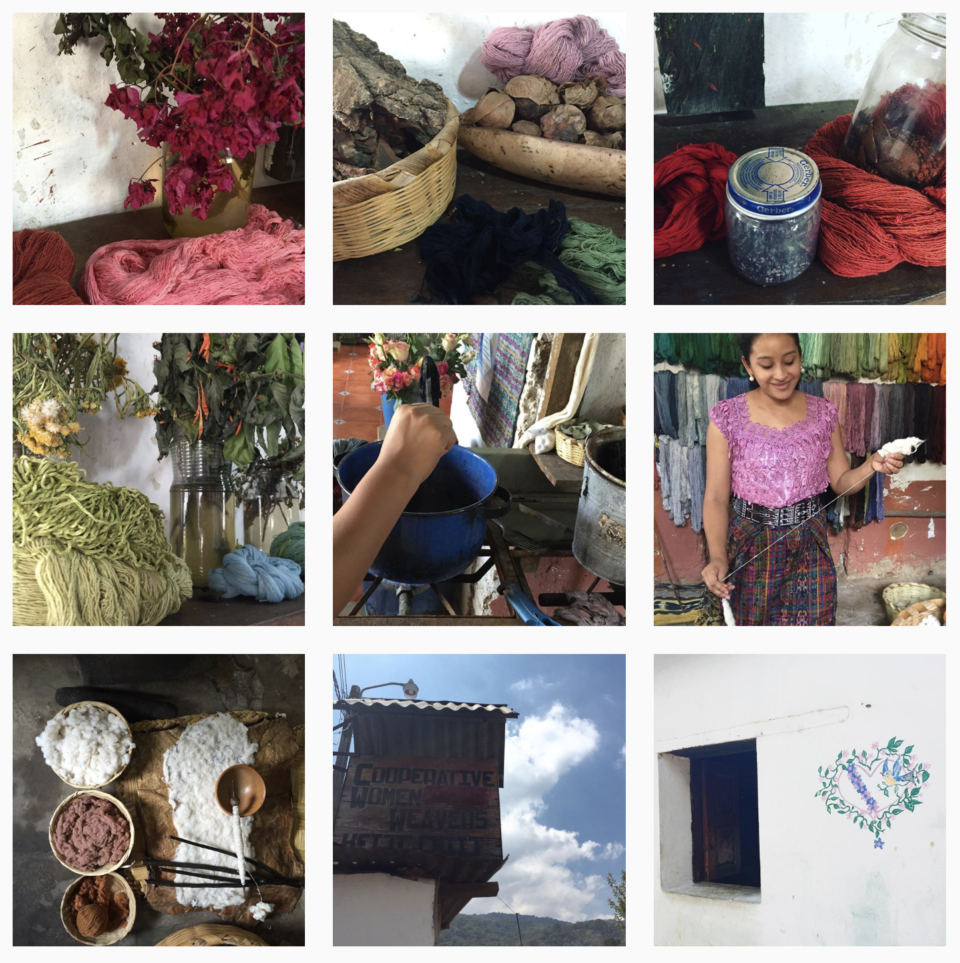 What inspires you?
I am inspired by new and budding talent in particular the work of my students at Marist High School. I am the moderator of THE SHIELD, our online Newspaper/Magazine/Blog. I am also the co-editor along with Alice Miesnick, the school's principal. The work that the students produce is high quality and I'm incredibly moved by their devotion, artistic abilities and their bravery. I see my young self in them. They yearn to be heard, seen and, in essence, understood. Ms. Miesnick, is a former English teacher and without her love and support this project would not be possible. She, as a fellow educator, inspires me.
How do you feel about the creative community in Jersey City?
The creative community in our community is like no other. It is as diverse as it is rich with geniuses. One can be amazed by the annual Jersey City Artist Studio Tour because it epitomizes the talent that exists here. From musicians to poets, to artists and performers from all over the world, we have EVERYTHING that a cultured and educated society needs to flourish. With the help of Lynn Hazan, Chicpea, as a promoter and blogger, events, performances and exhibits are constantly on our radar. I understand she is also great support young artists.
Where can people find your work?
My work can be found here my online portfolio: https://melidarodas.carbonmade.com/about
And here, I am the Marketing and Media relations Director for Cara Squared, Affordable Housing Developer: https://www.caradevelopment.com/video
And here as Inaugural Poet:
What's your favorite Jersey City hangout spot?
My favorite Jersey City hang out is Jersey City Theater Center as it offers the community a variety of art related events. It is a multifunctional space that serves as an art gallery, a black box theater and performance space. Interconnected is White Eagle Hall, a concert venue which brings exposure to local talent and other artists in the metropolitan area. I've had the good fortune of attending a variety of events at JCTC and WEH including dance performances, rock concerts, jazz shows, plays and story telling performances.  The quality of the work that is highlighted at these venues is incomparable. They are by far the greatest spaces in Jersey City and I'm proud that they exist right here in our backyard. One doesn't need to go beyond our own municipality to experience high art and masterful works anymore. That is thanks to the woman at center of it all, Olga Lavina. Her passion for art is evident in the masterful works that she produces and curates.
In conclusion, thank you Lynn Hazan, Alexandria, and ChicpeaJC.com for this interview. I hope you've noticed that my life and creativity has flourished among many women figures, who's friendship and faith I cherish deeply. I mentioned them because it is Women's History Month and because together we have done great and beautiful things. That's what it's all about. As the saying goes, "If you want to travel fast, go alone. If you want travel far, go together." I look forward to the future and our interconnectedness in hopes that we will pass on the importance of the arts and community to the next generation. Our very existence, our humanity depends on it.
Last but not least, because behind every great woman, sometimes there is a man and a child, my husband Eugene P. O'Connell and Xielo, my daughter – my piece of heaven, they are my muses. They are EVERYTHING TO ME.