Jersey City native Reyhan Lalaoui finished high school at 14 and became the youngest valedictorian in Hudson County Community College history by 16. This year, at only 18, she graduated from Saint Peter's University with a Communications degree. But Reyhan's biggest accomplishment? Her web series, Suicide Spenders, which she wrote, directed, edited, produced and stars in. 
The series– which is part social commentary, part coming-of-age story– takes place in Jersey City, and centers around a high school support group whose members create a suicide pact. Reyhan plays the role of the main character, a Muslim Moroccan-American named Anya Andou, who struggles with anxiety and depression. The show currently has two episodes.
I attended the pilot's premiere in the spring, and was totally blown away by how DIY, hilarious, and honest about mental health the show was. Later, I was lucky enough to chat with Reyhan about Gen Z, Jersey City, and how she's changing the media game.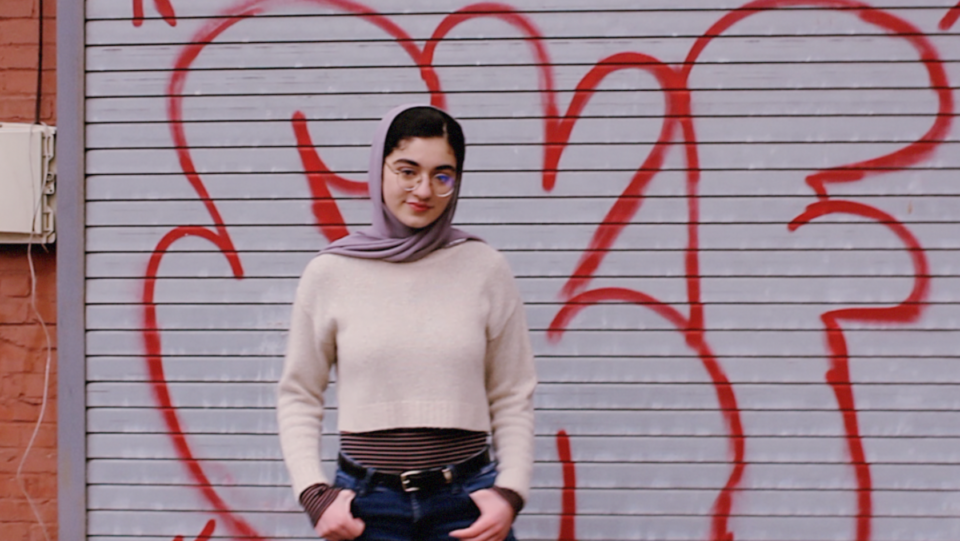 How did you get interested in filmmaking?
My first love is always storytelling and writing, but I've also always done skits, too. I remember when I was around 9, I would do SNL-style skits in front of a camcorder. Around 3 years ago, I realized that film was my favorite part of storytelling– the dialogue, and the characters. It's something I always wanted to do, but I could never put my finger on it. 
Who are your biggest influences in media?
Lin-Manuel Miranda, Spike Lee, Greta Gerwig, and John Hughes. I love anything '80s!
How did you get the idea to create your web-series, Suicide Spenders?
I had the idea for Suicide Spenders when I was about 15. I was just kind of throwing around the idea of a bunch of kids who were dealing with mental health issues, because I hadn't really seen it portrayed accurately. The way that mental health is portrayed now is kind of like a game of telephone. It's like an older generation interpreting what they think the younger generation is going through and kind of putting it out there. I hadn't seen a chance for our generation to tell their own story. So I had this idea about a group of kids taking a drastic measure to solve their problems and then learning that wasn't the best way to do it. And then it evolved over the years.
How did you do such a good job of portraying high school life, even though you were homeschooled?
I went undercover as a high schooler at High Tech in Secaucus for three days! The other part was listening to my actors, because they all brought their own unique perspective and experiences that I wanted to incorporate. When you trust the people who are bringing your characters to life, really cool things can happen. 
Where did you find your actors?
I put out a Hudson County exclusive casting call, and held auditions at Saint Peter's University. They're all local kids, from local towns. I'm really big into authentic storytelling. I think if you have a story set in a certain area, people from that area are gonna be the best storytellers. They know what they're talking about. And I had a hunch that there were some very talented undiscovered people here, especially young people, and I think I was right.
Why did you decide to set the series in Jersey City?
Jersey City has a lot of potential to be explored. It's very real, and honest, and it doesn't hold anything back. It's kind of like a cool person to know, with a lot of stories to tell.
Suicide Spenders features characters who come from a variety of different backgrounds. Why was it important to you that your cast was diverse?
I am half Moroccan. I very consciously wanted an Arab character to be the main character, because I can name, like, two things off the top of my head where the characters are Arab or Muslim. A lot of the diversity I see in mainstream media seems insincere, like they're just trying to check the boxes. The characters aren't there as themselves, they're there to make a point. I think the fact that the setting of the show is Jersey City really lent itself to genuineness, because in Jersey City everyone around you is from somewhere different.  So the characters just came to me like that. I never forced them to be there.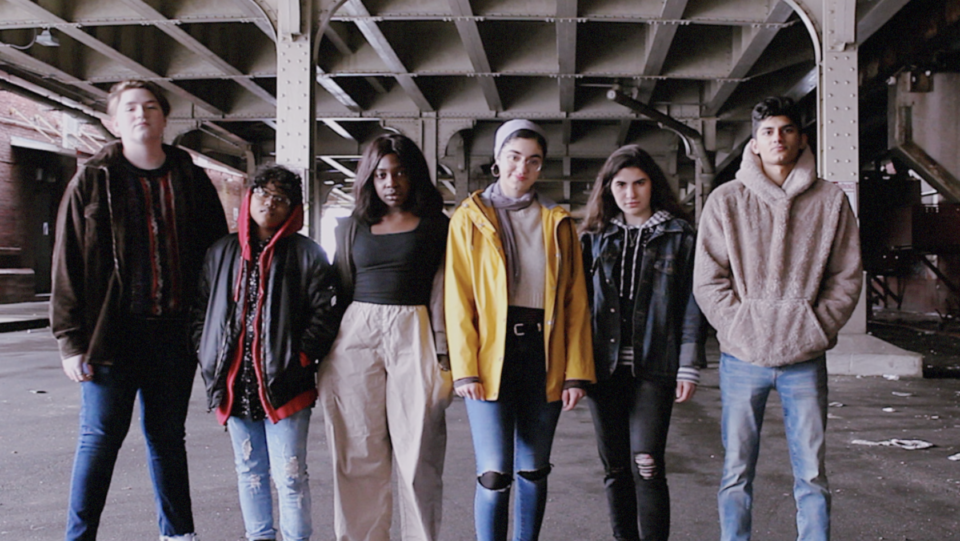 How do you think Suicide Spenders is different than other teen shows?
Suicide Spenders is different because it's from a generation that hasn't really had a chance to define media yet. We have a really unique way of looking at things,  because of everything that's happened in our lifetime, and all of the information that's available to us. We're very ironic about things, and we're kind of pessimistic, but we're also very optimistic. We're like hopelessly hopeful, almost. I want to capture that generational mood.
Suicide Spenders covers a lot of serious topics, but it's also very funny. How did you find that balance?
I think finding the balance between funny moments and serious moments is intuitive, because I know what our generation's threshold is for serious topics and humor. A lot of times we use humor as a lens to protect ourselves against these difficult topics. It's genuinely how we cope with the things that have been thrown at us. I never met anybody who ever overcame anything who didn't have a wicked sense of humor about things.
What's next for Suicide Spenders?
So far I did the pilot, and then the second episode. I have the rest of the series mapped out– I either want to adapt it to a movie, or pitch it as a whole package series to some place that can help make the rest of the series possible, like Netflix or Hulu. I want to see how else I can get the story out there.
Do you have any advice for other young artists?
Believe in your idea and make sure you're surrounded by people who also believe in it. Don't compromise your vision. If you're underrepresented, it might seem harder–but in actuality, you're just telling a story no one has ever told before, which is really cool!
Learn more about Reyhan, her production company, and her future projects here.
Watch the pilot episode of Suicide Spenders here.