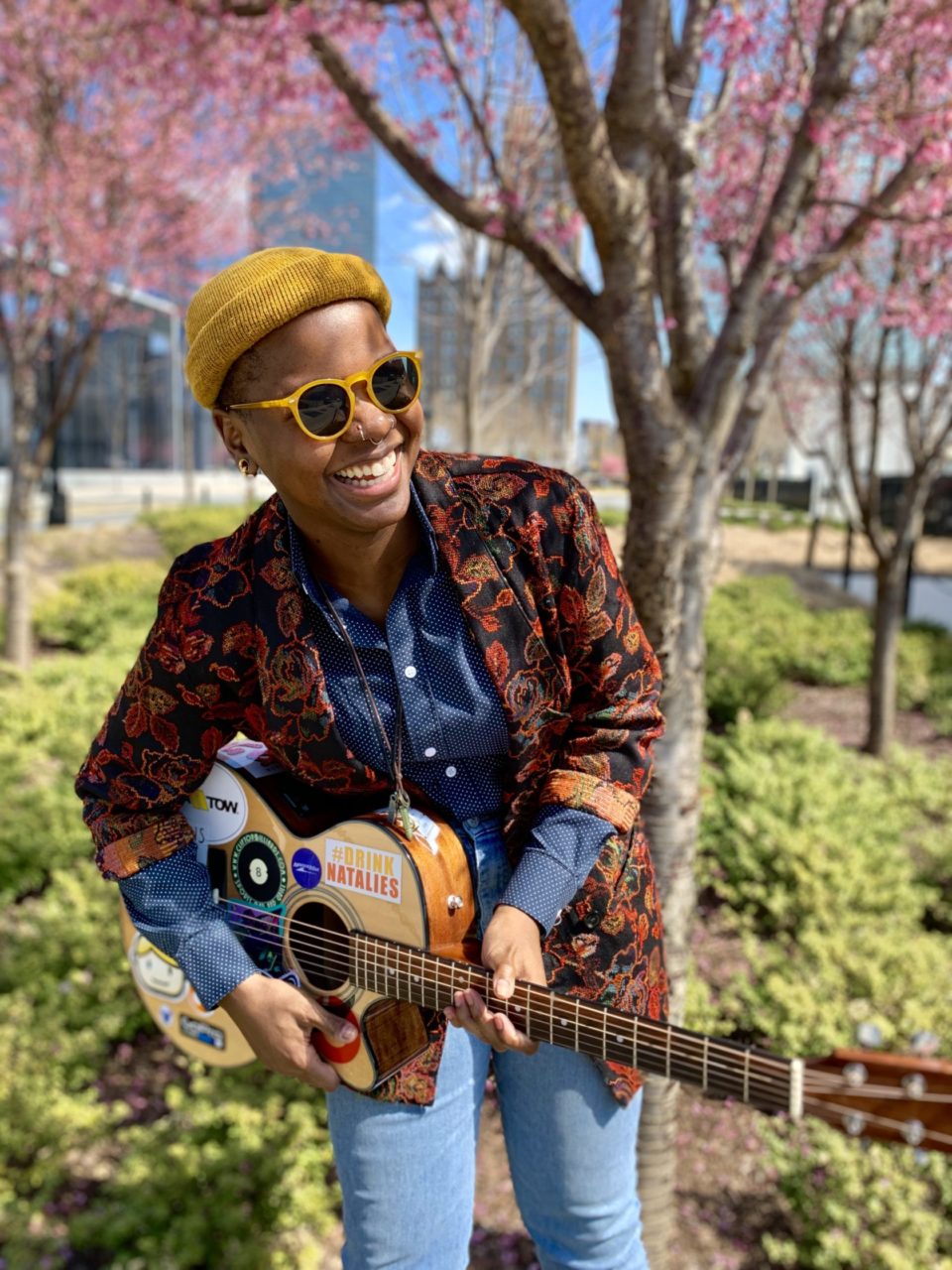 About two years ago, I hosted an open mic at Light Rail Cafe in Jersey City. Towards the end of the event, a group of girls walked in and put their names on the list to sing. The featured artist and new talent that night was nothing short of amazing, but little did we know the next artist would blow us all away. Big smile, unique look and acoustic guitar in hand, Erica — also known as  ENK_Muzik — left it all on the stage. She performed a rendition of CeeLo Green's "Crazy" and it was love at first note…in fact, she was even asked back by the crowd for an encore. I've since been in contact with this budding artist, for she has a talent that needs to be shared with a world but don't require me to convince you, get to know ENK for yourself.
---
How did you first discover this voice of yours?
I have to say Church, that's like the typical answer but that's what really what it is. Probably about 4 years old, I started singing in a choir called the Little Lillies at Lilly of the Valley Missionary Baptist Church in Newark. Very rarely would I get a solo, so when they gave me the mic…I didn't stop. All my siblings could sing so we formed a group, but after we hit a certain age, we all wanted to do other things and tap into other music genres. As a young adult, I started singing at my new church only to realize that people really liked to hear me sing — they liked me for me. At that point, I decided to develop myself as a solo artist, and find my own voice.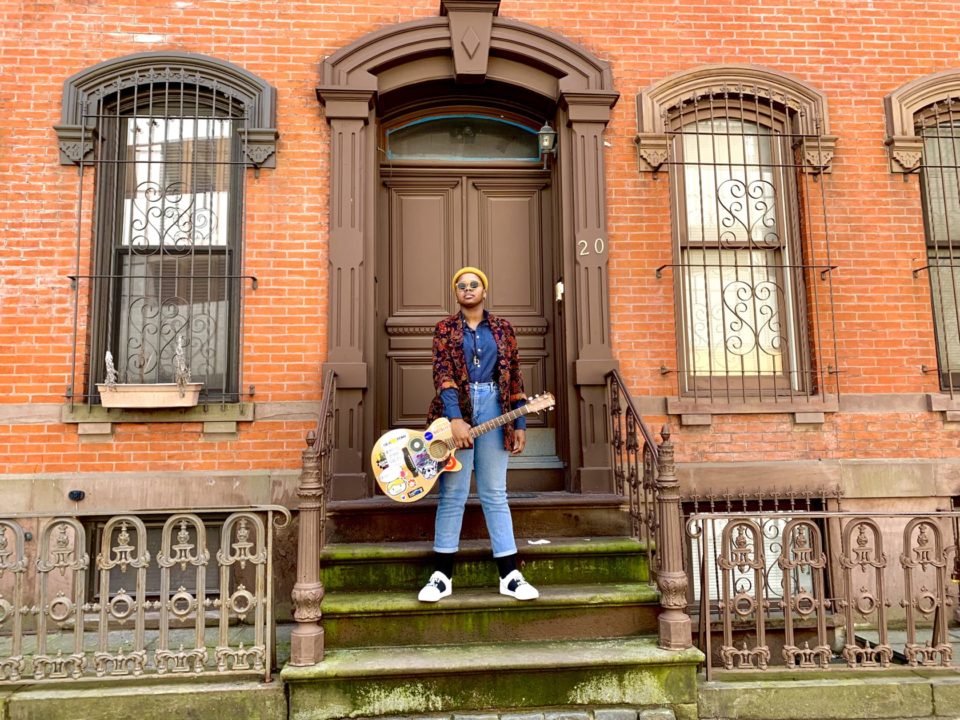 So you started off as a gospel artist, what would you say your genre is now?
A mix of country, folk, alternative rock, and indie music.
So not only are you a singer, but you are a musician as well?
Yes, I started off playing the drums and I write my own music. Funny thing is when I'd do open mics, I was discouraged by the lack of people who knew the type of music I wanted to sing, so I started playing acoustic guitar so I could accompany myself. I then put the drums to the back burner.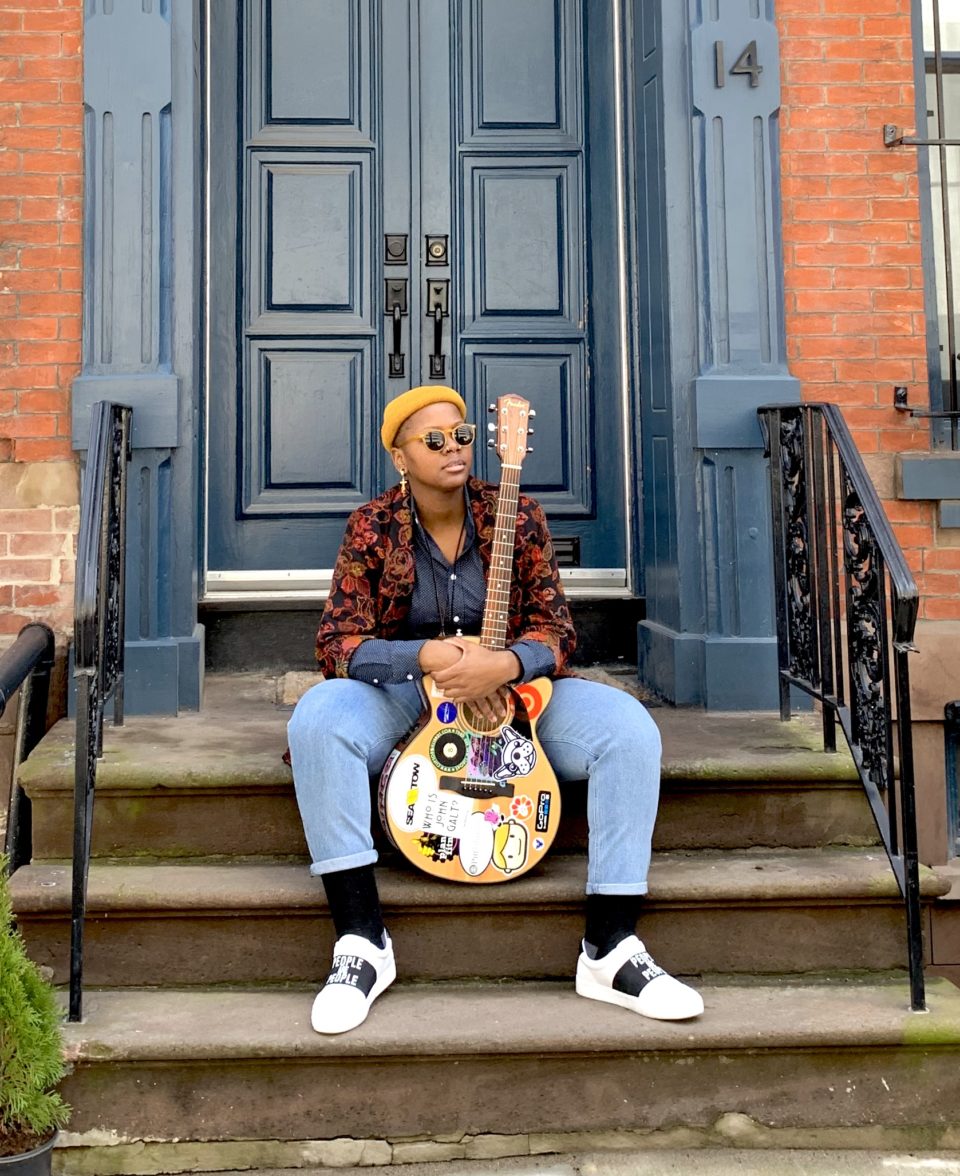 Where are you trying to go with your music career?
I want to be internationally known, but not just for my voice. I want to be a platform to encourage and empower people. My music is a platform for me to encourage youth and that's what I do now. I want to not only sing an impact but speak an impact. I want, when you hear me, for something to shift inside of you. I want to heal.
What has been an obstacle that has affected you and your music?
Being raised in church as a Christian, we have certain beliefs. We believe in the bible and we believe what the bible says. I had to let my church family know that I believe that love is love and I embrace love, whether it be from a male or a female. I officially came out when I was 29, and people would tell me that I wouldn't be blessed because of my preference. It was hard not to succumb to that way of thinking, so my biggest obstacle was to hear Erica for once and not everybody else's opinion. I had to keep striving and keep going throughout all of that.
What should people know about you?
I don't produce anything that I don't feel. No matter what, you will always get me in everything that I do. God places on my heart what I am supposed to reveal at that time, and so I do. I'm very transparent. I am very relatable.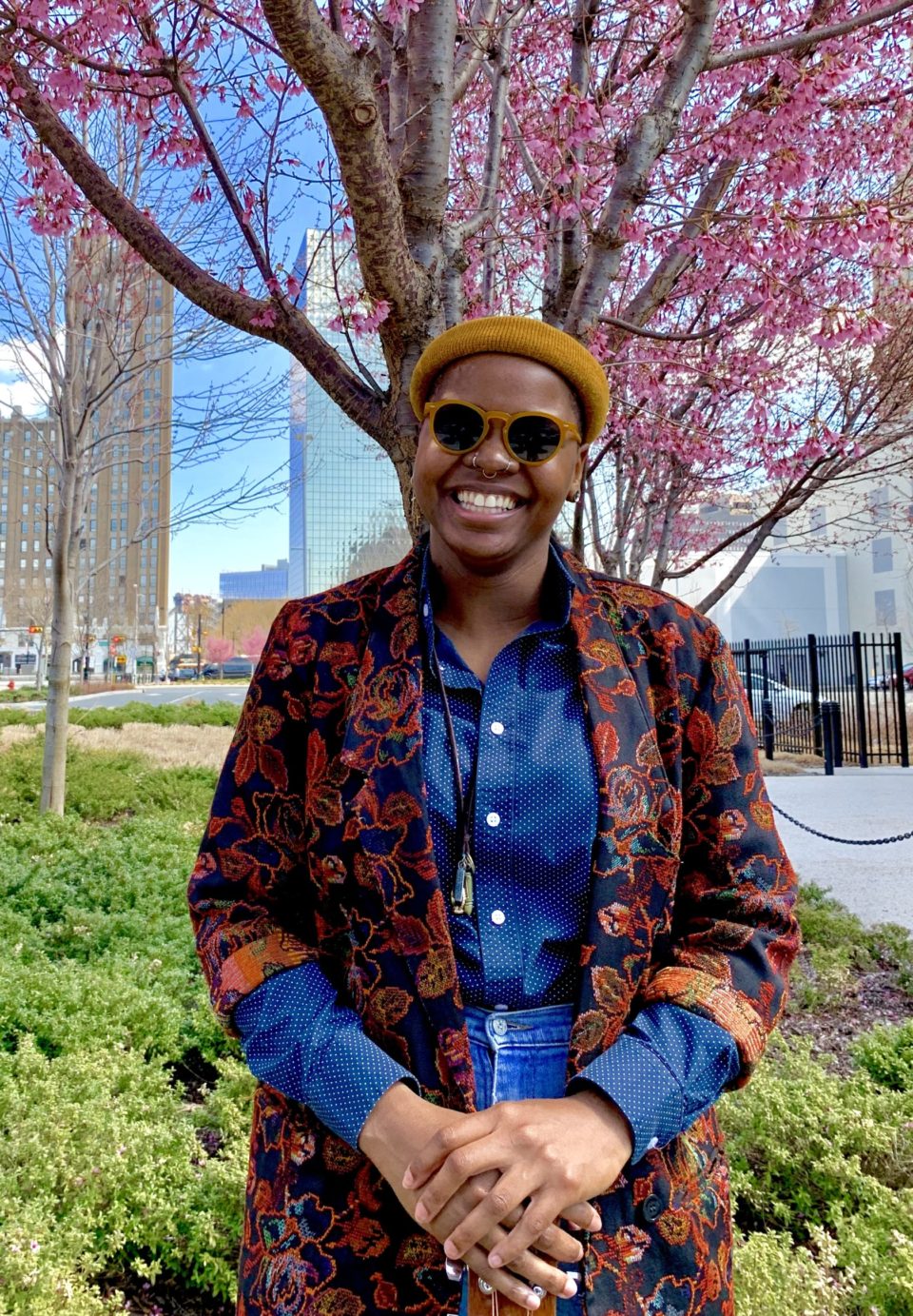 Finish this sentence for me. If I do not have music, I do not have:
First word that comes to me is LIFE. I can't remember a time where music wasn't present for me.
Are you working on anything at the moment?
Yes, I am working on my EP. I'm in the studio!
Erica is everything but your ordinary vocalist, she is able to transform every stage she steps onto and captivate audiences far and wide. Her voice is an instrument all its own, but it is still perfectly complemented by her dexterous guitar playing. Enk_Muzik's talent is undeniable but her pure message, luminous smile and love for her craft makes her a total star! We expect big things from Erica and hope this spotlight will be all the prompting you need to get on the ground floor.
You can find Erica on Instagram: @Enk_Muzik