Content Creators Academy is a non-profit mentorship program for local youth interested in Digital Media and Entrepreneurship. The students meet twice a week and learn a variety of skills related to digital arts; graphic design, photography, video, branding and blogging! The CCAJC students put together their own blog posts to showcase what they've learned.
This is the second part of the CCAJC blogs. If you'd like to check out the first set of blog posts, click here.
---
CROWFEVERR
Written by Namdi Maple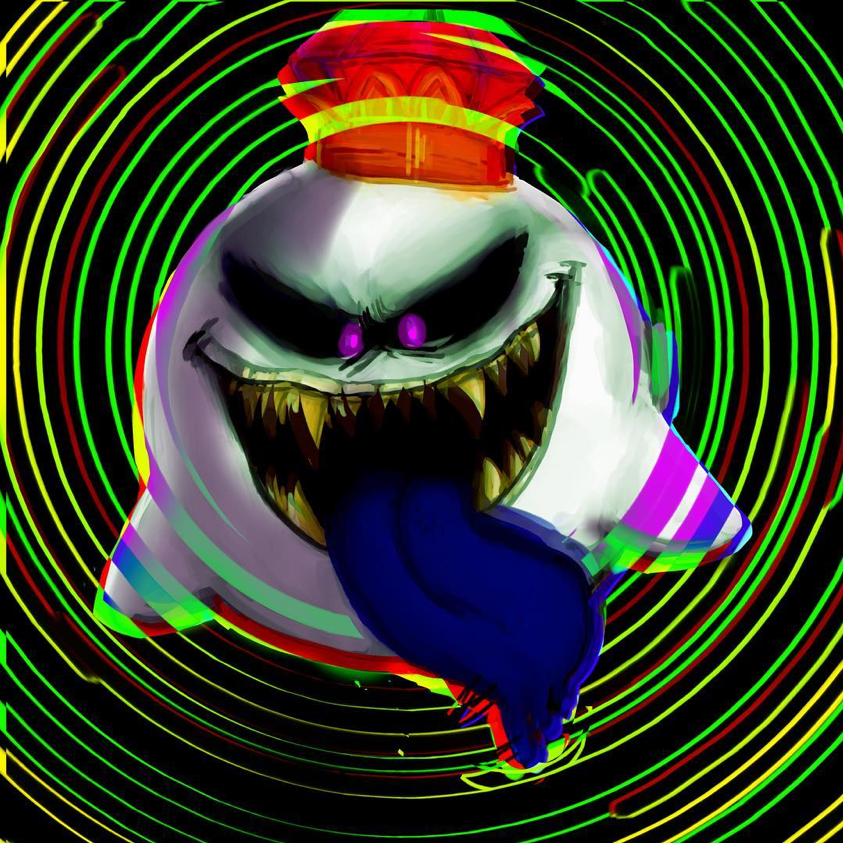 Today I spoke with local Jersey City teen and personal friend Adriana Crow. Adriana is a digital artist and graphic designer. She may not be famous in the JC community, but her talent speaks for itself. You can find her on Instagram at @Crowfeverr.
Hey Randy! Excited to be here with you today! Before we get started, why don't you start by telling the blog a little about yourself?
Oh! (chuckles) I see we aren't wasting anytime! Well, let's see – I'm a senior in high school, and I love to draw. I also like to play video games on the down low. Yeah, I'm a gamer. (laughs)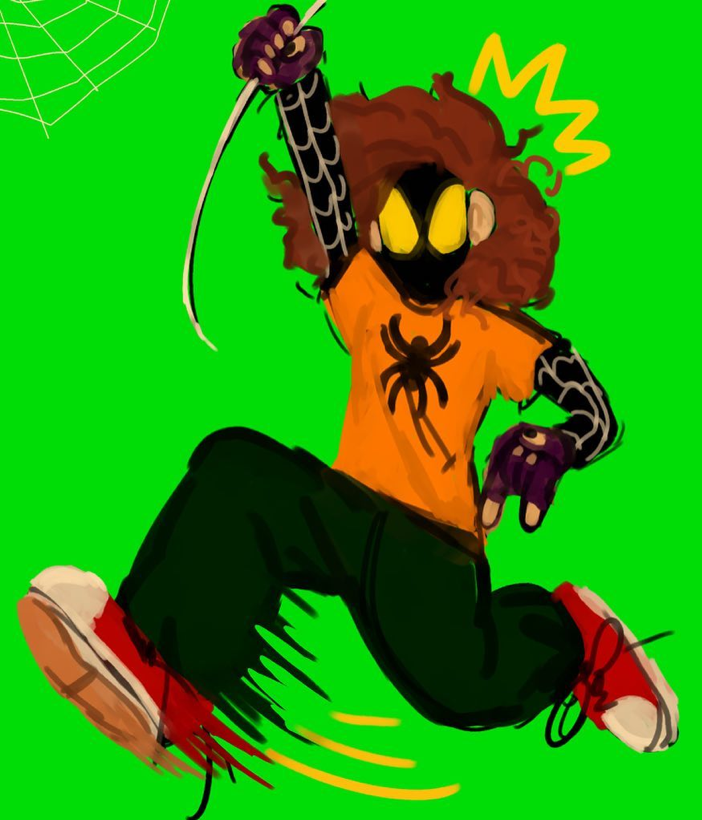 How did you get your start in art and stuff? What influences were you surrounded by in your early life that may have shaped you? Tell me, if you can, how you developed your interests.
Well, I've always liked to draw ever since I was really little. Whenever an assignment said "draw out," I would get really excited since it was my favorite way of expressing what I was thinking. I would always draw, but I guess it really started picking up when I got my first iPod and joined the internet, where I was exposed to a lot of non-professional art, especially fan art, which really inspired me to draw my own pieces of fan work for my varied interests at the time. I played a lot of Nintendo games as a kid, and still do to this day. Mario games are some of my favorites. Such a creative franchise surely had a hand in getting me to where I am today. Also, cartoons are like some kind of magnet for us artsy types, as I'm sure you can relate to. I was all over those as a kid.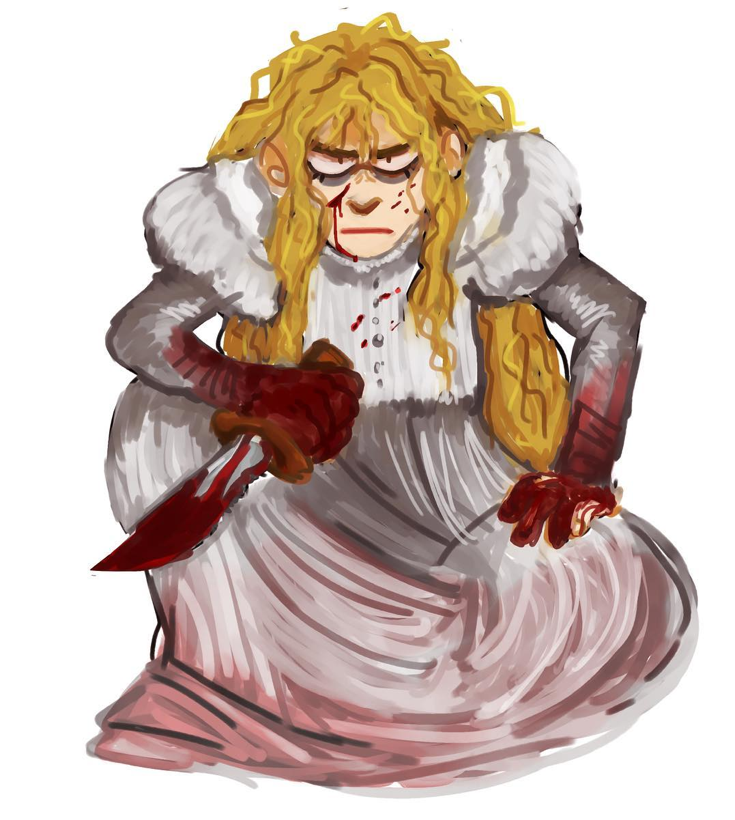 What are your priorities when it comes to your art, or really anything you do in life? Above all else, what do you always set out to do when you take on a new project? Your artistic integrity, I suppose, is what I'm trying to say.
For art, I prioritize being loose and creative with whatever I try to do. I realize that when I'm giving myself specific expectations I limit myself in other factors. In terms of life in general, I guess living in the moment is one of them. Since it's one of the hardest things to do.
How would you motivate someone who is having a tough time achieving a goal? Personally, as a bit of a perfectionist myself, I struggle a little with seeing the goals I set for myself through so I'd love if you'd tell me your secret…
I would tell them to always experiment! A problem can be approached from many different angles and you shouldn't give up after the first attempt fails. My old art is so embarrassing (I liked happy tree friends). Yet I always love to look back on it and feel content with where I'm at today! Even if it's not where I'll be in a couple weeks!
What advice would you give your younger self? I can think of a lot, A LOT of things I would do differently if I could go back in time, as I'm sure many people can.
Oh, boy (giggles) yeah, I had my fair share of slip ups that I wish I could erase. But honestly, I don't really think that's a bad thing. Embarrassing moments define us and help us grow and learn. So with that, I would tell (twelve year old me, in particular) not to be so hard on yourself. It's okay to make mistakes and every little mishap isn't the end of the world. I struggled a lot with coming to terms with the fact that accidents didn't define me and that I could improve and move past them. Not being perfect doesn't make you not worthwhile or a bad person. Also, I would tell myself to stop wearing bicycle shorts and crocs. They weren't a good look at all. Hey, I know that contradicts my whole "embarrassing moments define us" spiel from earlier, but some things I just cannot let slide! (laughs)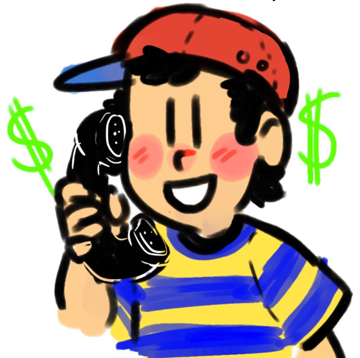 If given the chance, in what way would you impact the community?
I've always greatly valued community service, and have been participating a bit here and there since I was 8, so that would be a big way I would give back to my community. I'd want to give back to those who provided me with so much. Those people are the reason I am who I am today. I'd also give back to those who never had the same opportunities as me and see that they get whatever it is they need to be great and happy!
Where do you see yourself in ten years?
I really couldn't tell you. The future isn't scary, it's just very unpredictable and hard for me to imagine off the top of my head. Hopefully I'll get a career in art so I can be proud of myself for surviving art block. Sorry if that was a bland answer, these kind of questions always give me trouble! I'm not exactly a clairvoyance kind of person or anything.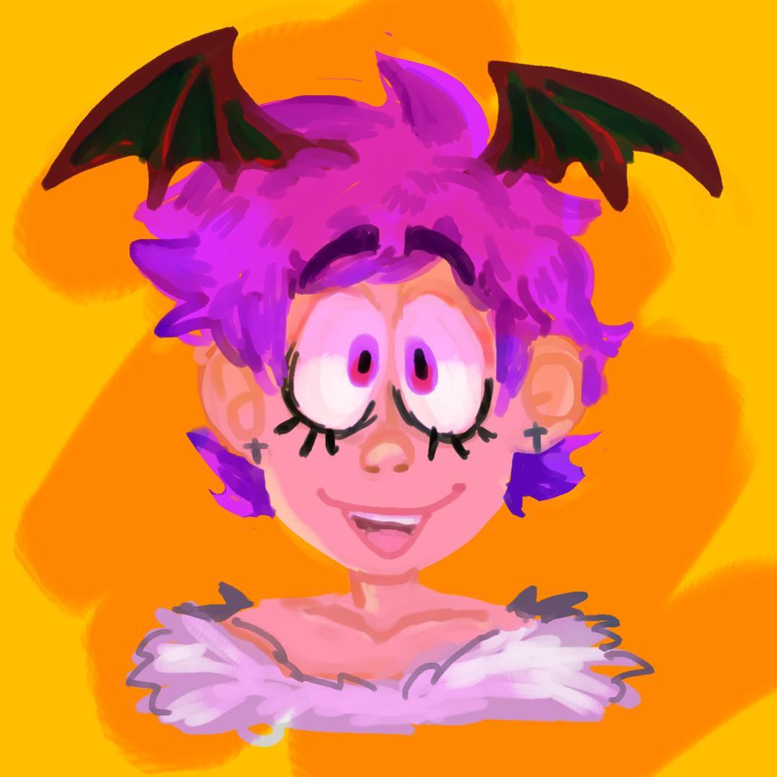 What do you tell yourself when you feel unmotivated and want to give up?
Usually when I feel like giving up, it's because I'm bored with how my art looks. So to do that, I try something completely out of my comfort box. If I don't like it then at least it's different. But it's always important and try new things especially when it comes to art! I would lose my mind and hate drawing forever if I was only ever allowed to draw Luigi over and over again!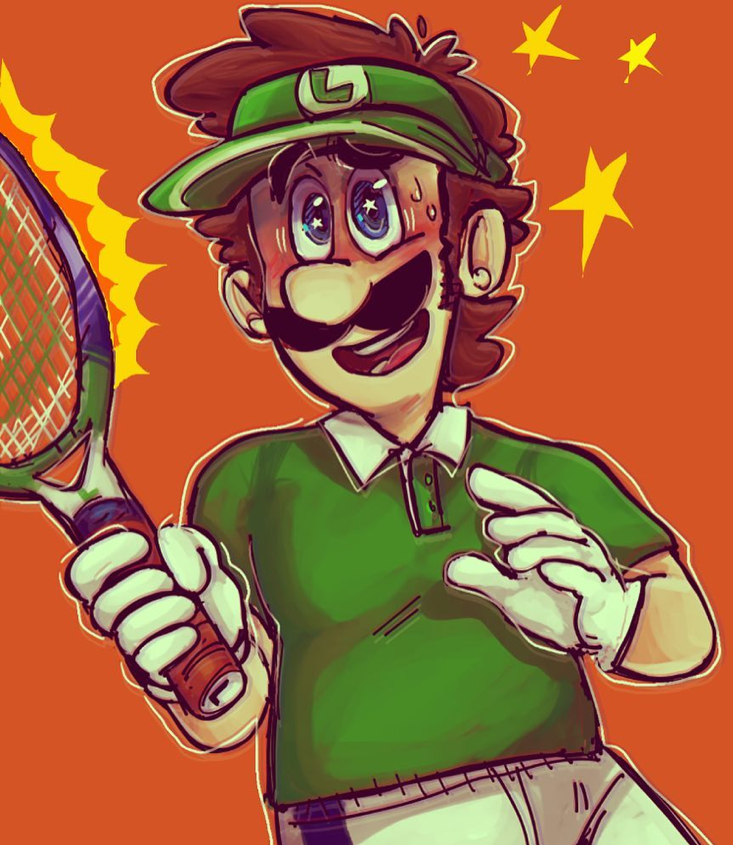 ---
Writer Khylle Roxas
by Brianna Florentino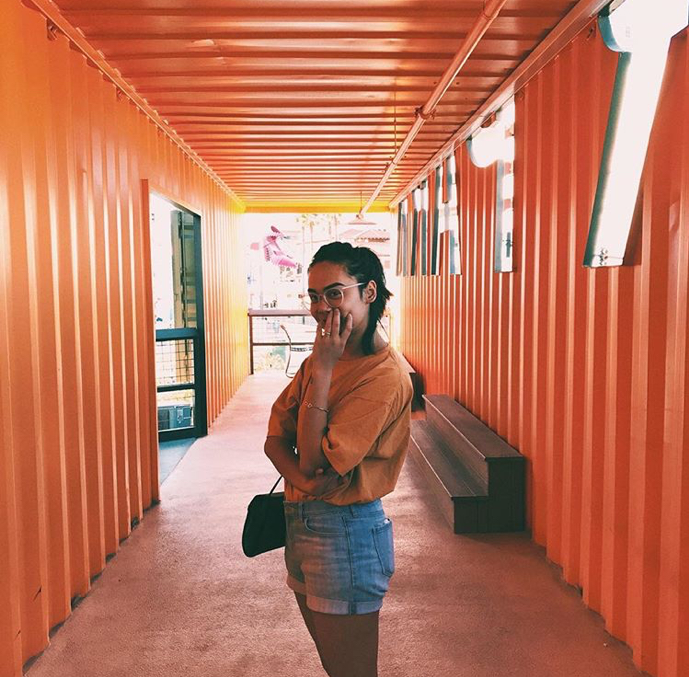 Khylle Roxas is a Filipina native that moved to Jersey City at the age of 13 with her younger brother. Here in the states, she was raised by her mother and stepfather, who both played a big part in her life. Khylle moved to Las Vegas for a year, but found a calling to come back to New Jersey/New York. When I sat down with Khylle, her authenticity and realness really hit me in the heart, and you know that there's no way that her writings are made up stories. You can immediately tell that they were written from genuine feelings stemming from the obstacles she's gone through. Khylle looks for the best in situations and turns them into magic and motivation as read in writing. I hope reading Khylle's interview gives you a sneak peek of how she is as a person, how the rest of her writings are like, and hopefully you get inspired through it.
What is your name?
Khylle
How old are you?
I am 23 years old.
What do you do?
Right now, I am a student at Sackett Street Writing Workshop in Brooklyn. I'm also a bartender and I run my own blog.
Did you grow up in Jersey City?
For the most part of my adolescent year, yes, I grew up in Jersey City. I moved here when I was 13 from the Philippines, so it's kinda half and half.
Do you like it here?
Yes, I love it here, but it's very much gentrified nowadays. When I first came here in 2009, it wasn't as dense and crowded than it is today. I relocated to Vegas in 2016 and I came back in 2018, and a lot of things are new and different. I like it, yes, but miss the authenticity of this place.
You said you had your own blog. How and when did you grow a passion for writing?
When I first came here back in 2009, my English class in 7th grade, my teacher Mr. Amaya, introduced me to all these types of memoirs, autobiographies, literary works that would dig into one's past. Kind of like show how one felt. It was very impactfully written. All these literary works moved me to share my own stories through that kind of work. When it comes to my blog, I started it less than a year ago, to show that bigger aspect. Where I can show how I feel, how other people feel, to connect people with their emotions and feelings because at the end of the day, your emotions drive behavior.
What led up to you creating your blog?
I was in a really negative relationship and it impacted me a lot when I had to think about what I wanted to do about it. It led me to do some soul searching, it made question what my purpose was. After it, I came about wanting to know myself. Almost like a hunger to understand myself, how to better myself and my surroundings. That's why I'm really dedicated to write this blog, to share people's hardships and struggles and what made them. Who they are and what their purpose is in life, just like how I'm trying to figure that out.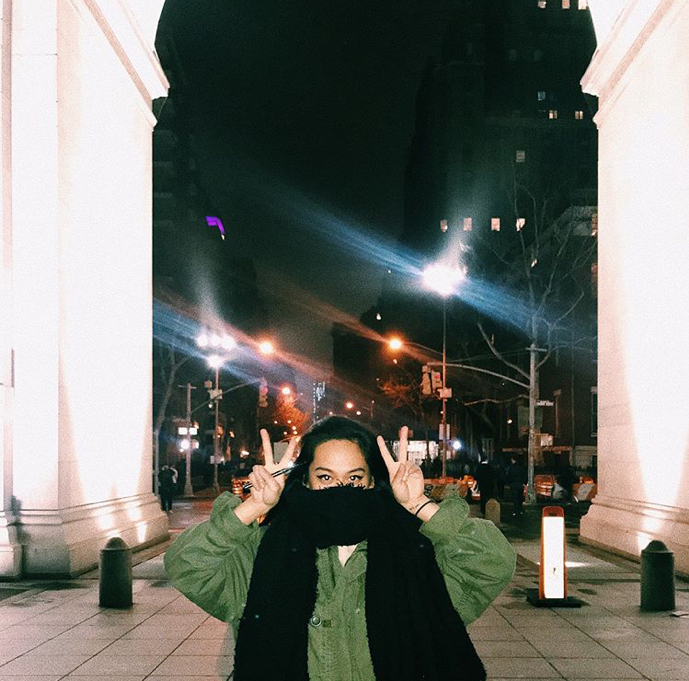 Is there a specific audience you are trying to reach? If so, who?
I'm writing for people that need some inspiration and hope in their life. When people feel like they're giving up and they feel like there's no light at the end of the tunnel, those are the people I want to write for. They're just trying to keep ahold of this rope of life, and I hope to be the strength they need to keep on. Trying to find some inspiration through all of the hardships in life, no matter how big or small the obstacle.
What is it that makes your blog is unique from others?
Most of the things I talk about are what most people, especially my generation — the millennials — don't normally talk about. There are very sensitive issues that I've experienced, such as physical abuse in my age is "unheard of" and not really spoken about. Or like drug addiction is very hidden in my generation. I also see this blog as an awareness and making people comfortable in speaking out and try to change the perspective of people. The less we speak about it, the more likely the issue won't be fixed.
What are some experiences you've been through that influence your writing?
I'd say when my dad had a stroke, that was the most primeval time in my life just because we came here to the States and that was a birth of a newfound relationship with my new family. Also definitely the environment I was growing up, something much different than what I had in the Philippines. I'd also say that after I moved out of my parent's house in the States and I was by myself, I kinda navigated through the world knowing the things I know and hoping to learn from my past and future mistakes.
Self love and happiness seems to be a big factor in your life. How do you manage to stay positive amongst the chaos of this world?
I used to always think that it can always be worst. Yes, that may be true, but I've learned to grow out of that and instead of focusing on the negatives and constantly thinking it can always be worse, I like of think of it as, it can always get better. At the end of the day, it's all in the mind. Everything you create in your reality all started in the mind. So depending on how you view things, that's what the outcome will be.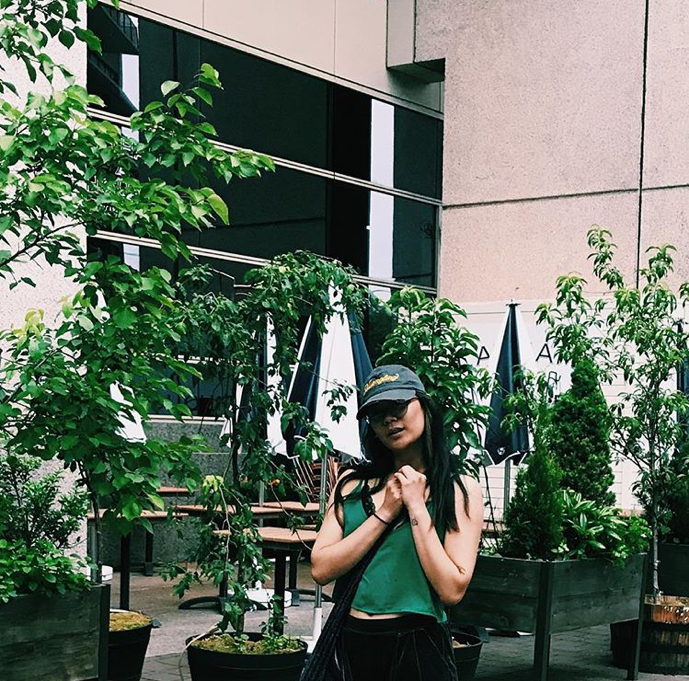 When you felt like giving up, what was your motivation to keep on going?
My family. I'd say I'm family-bounded. I really have been through a lot with them. At the end of the day, no matter how hard it gets, it will always get better. You have certain people that will always be by your side, so it's like in my case — no matter how many times you've messed up, people will judge you for that, but you should always be thankful for those people that support you. I feel like they're really the only ones who can bring me back and keep me grounded.
Speaking of family and friends, I noticed that they do play a big part on your writing. What is it from their advice that makes you think it's reasonable for your audience?
They always told me to stay true to myself. You cannot begin to be honest with anybody or be true to anybody unless that is what you are to yourself. When all comes to ends, by not doing this, the only person you're really fooling is yourself.
The highlights of your blogs are about knowing your purpose and what to do with it. What would you say YOUR purpose is?
My purpose is to tell a story of my hardships in life. And that with anything, any journey, no matter where you are, it will be okay. I hope to be that living proof of that for others, and I hope to be people's "navigator" to help find their own purpose. This journey for me is bringing me closer to the people I love the most. I want to be able to connect people, help the community connect and let others know that you're not in the alone.
Any advice you'd like to give for anyone making an attempt to find their own purpose in life?
If you're not being genuine to yourself, then you're most likely not being true and genuine with other people. Follow your gut and stay true to your core. If you're feeling uneasy about a career path, maybe that isn't really right for you. Keep on doing what you love.
Where can people find you?
Definitely! You can find me at Khylle Danielle Roxas on Facebook, @khyxaswrites on instagram, and my website, puzzlepieces.space