Of course, this is not a cohesive list of successful women in Jersey City. Hundreds of women in this city inspire me, and it took forever for me to just think of 11 women when I could go on for days. These women inspire and motivate me. After interviewing them and having conversations with them, I feel a connection to them as women, as business owners, and some as mothers. 
Anatalie David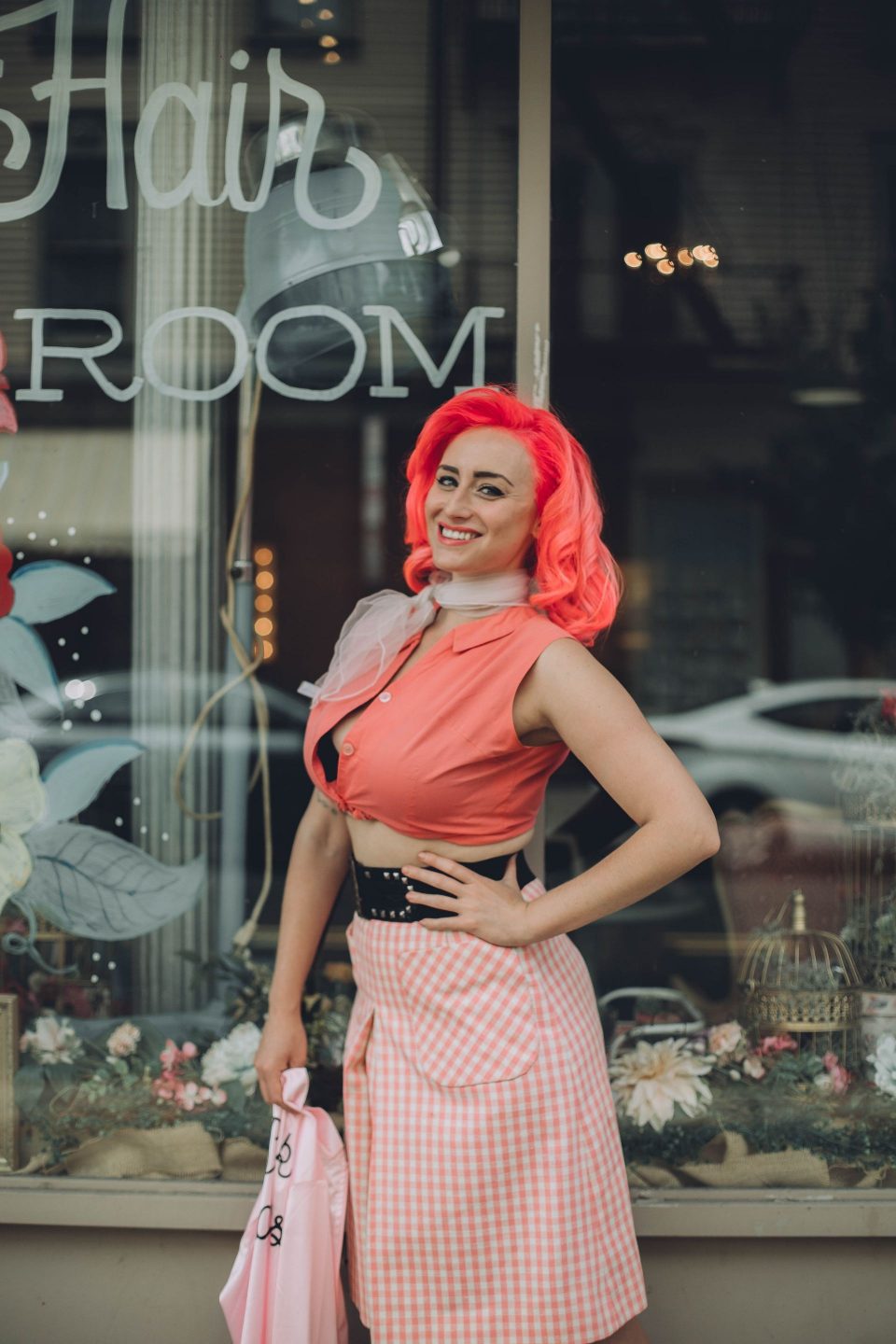 It's no secret that me and Anatalie go way back. I will often run to her to get my hair done and, at the same time, talk about business. She's really inspiring because she works hard and doesn't give up. Since I know her on a personal level, I know it hasn't been easy, but she really built a name for herself in the community not just as an owner of a hair salon, but also as a strong female. She started The Hair Room before even opening a brick and mortar. She created a brand for herself, and created a business where it's not only a hair salon, but also a place where you can hang out, feel comfortable, and let your hair down…literally! I call it my home away from home.
Social Media: Instagram | Facebook | Website
Meika Franz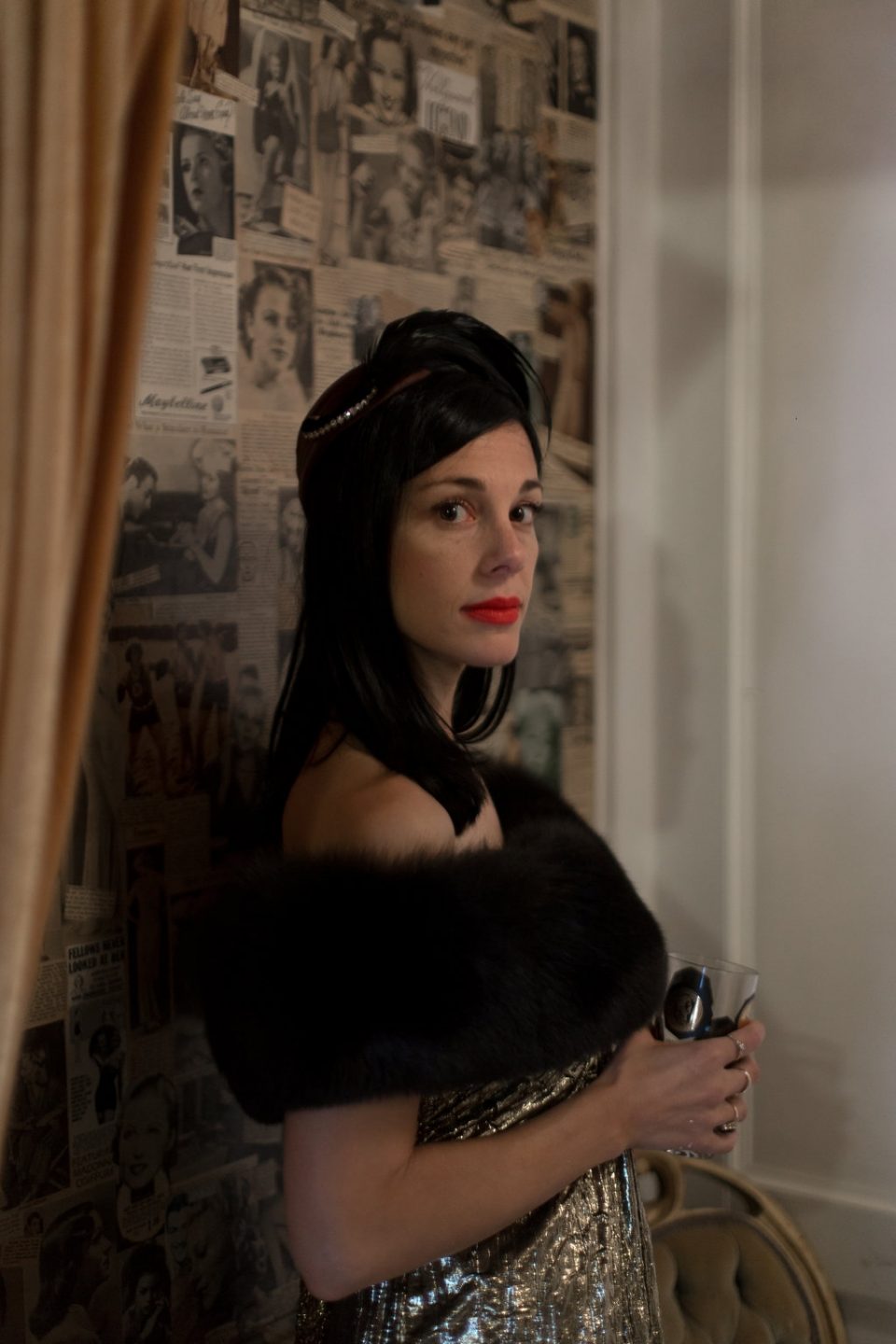 Meika is a fellow mom and she's owned AMT with her husband for over 10 years now. She's grown so much in the community in becoming the premier vintage shop in Jersey City. After interviewing her a few times, I got a glimpse into her hectic life. We have a lot in common, actually. We both manage full-time businesses and we have little girls that are the same age. Every time we run into each other, we talk about business and motherhood, and I feel like there's an understanding between our lives, and we support each other. What I love about Meika is that she knows what she wants and she doesn't settle for less. All the clothes at AMT are carefully curated and I always call her the Vintage Queen of Jersey City because she has an eye for fashion, and being in the vintage industry is not easy. You don't just go to a buyer and get some clothes. You travel, go to appointments, and scour to find the right pieces. I have a lot of respect for what she does. On top of that, she always looks amazing!
Social Media: Instagram | Facebook | Website
Michelle Berckes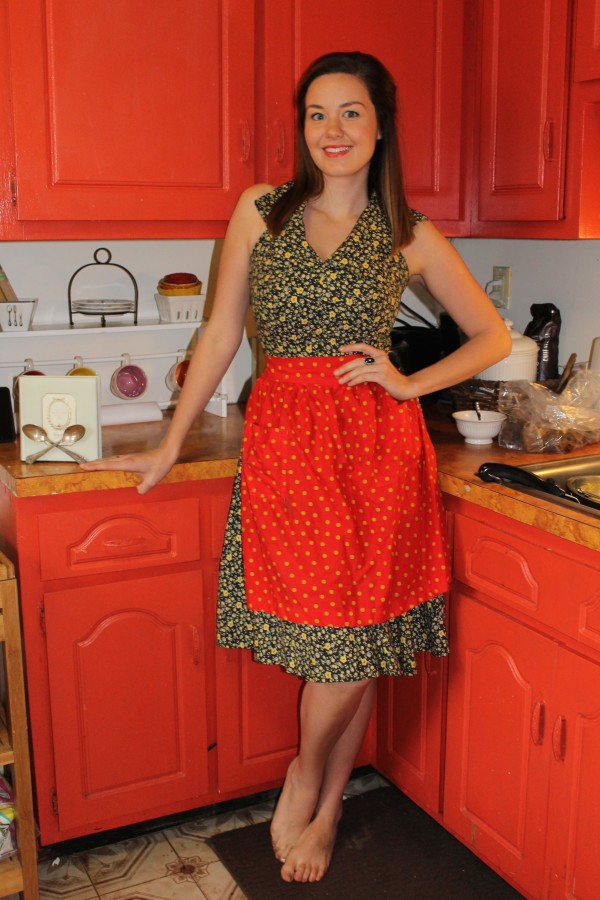 Michelle is actually Meika's sister, so it seems like being fierce lady bosses runs in the family! Michelle has built a name for herself in the community with Busy Bee Organics. Not only am I a friend and supporter, but I'm also one of her best customers. Just last night, she was the one who actually delivered my food. Not only is she the chef and the business owner, she does everything. She's strong and inspiring because she works her ass off! She puts up with a lot, and it's not easy being in the food industry in Jersey City. I applaud her for what she does.
Social Media: Instagram | Facebook | Website
Niambi Cacchioli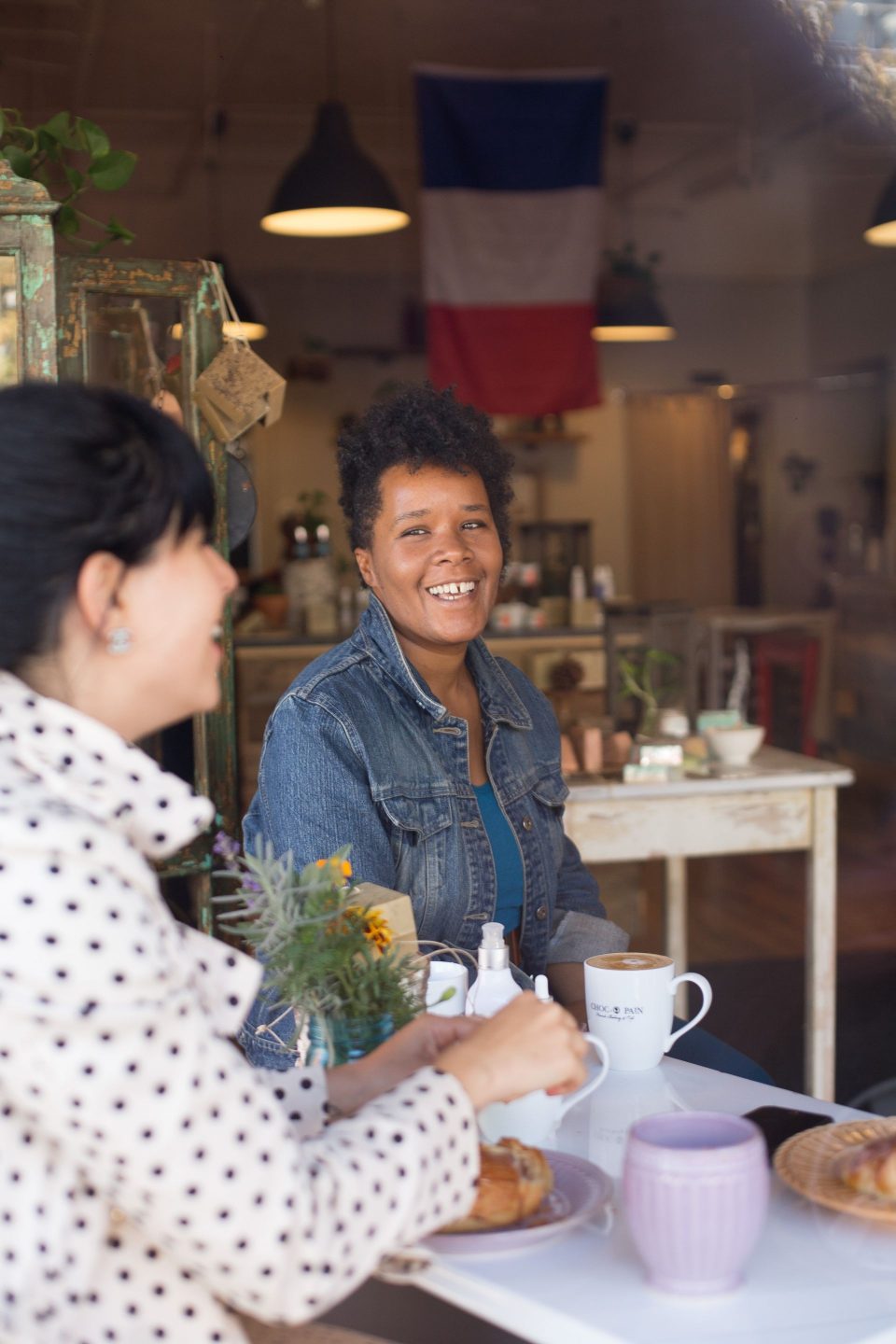 Niambi is self-made and built herself. To me, she stands out and she's powerful. She took life by the balls and started her own skincare line! She was always into getting ingredients from an apothecary, and she incorporated that into her skincare business. Niambi created Bloomsbury Sq as a haven for women to take care of themselves and connect with them, as well as a place to encourage women to use natural ingredients to create the best beauty products.
Social Media: Instagram | Facebook | Website
Jeanne Grey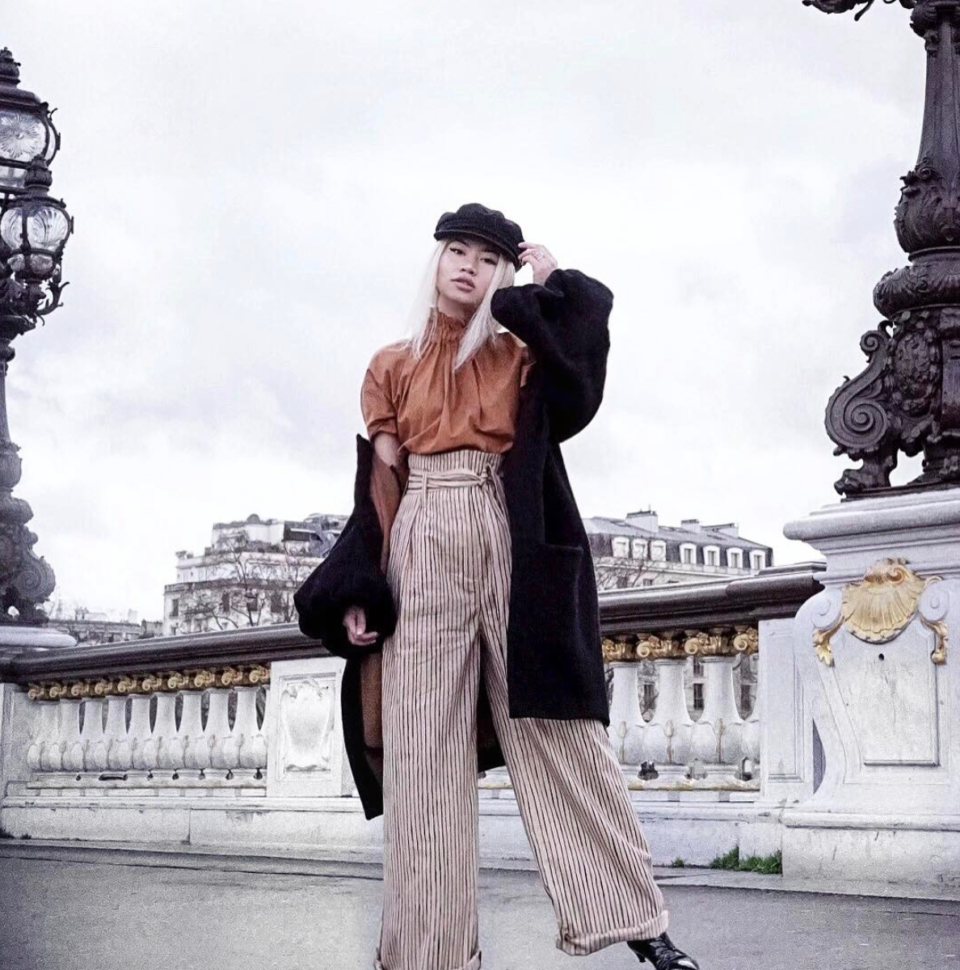 I've been friends with Jeanne for over 2.5 years now and I met her when she just started her blogging journey with The Grey Layers. At the time, she was at 13K followers on Instagram, which was so impressive to me. Now, she's at 195K and she's traveling the world! Jeanne recently attended Milan fashion week and Paris fashion week. She's literally crushing the blogging and fashion scene. What I love most about her, though, is how humble and grateful she is for her life. She's extremely down to earth even though I know it's only a matter of time she'll be on the cover of Vogue. Jeanne is a class act, and I'm so excited for her future. She's a good friend, and she's taught me a lot about being authentic and being yourself in a world where everyone is almost the same.
Social Media: Instagram | Facebook | Website
Angela McKnight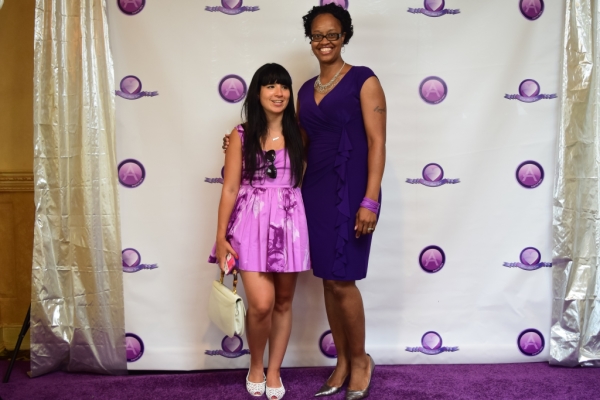 Angela is literally a saint. She runs a non-profit called AngelaCARES, and her nickname is "the care-preneur." Every single day, I see her out and about in the community doing things to give back, whether it's giving diapers to those in need, organizing fundraisers and events for seniors, or even simply posting motivational photos and quotes on social media. She also teaches entrepreneurial classes with Rising Tide. If you think that I'm everywhere, you need to see Angela McKnight. She absolutely wins! I'm also so proud Angela agreed to be a board member of CCAJC.
Social Media: Instagram | Facebook | Website
Sakoyah Simmons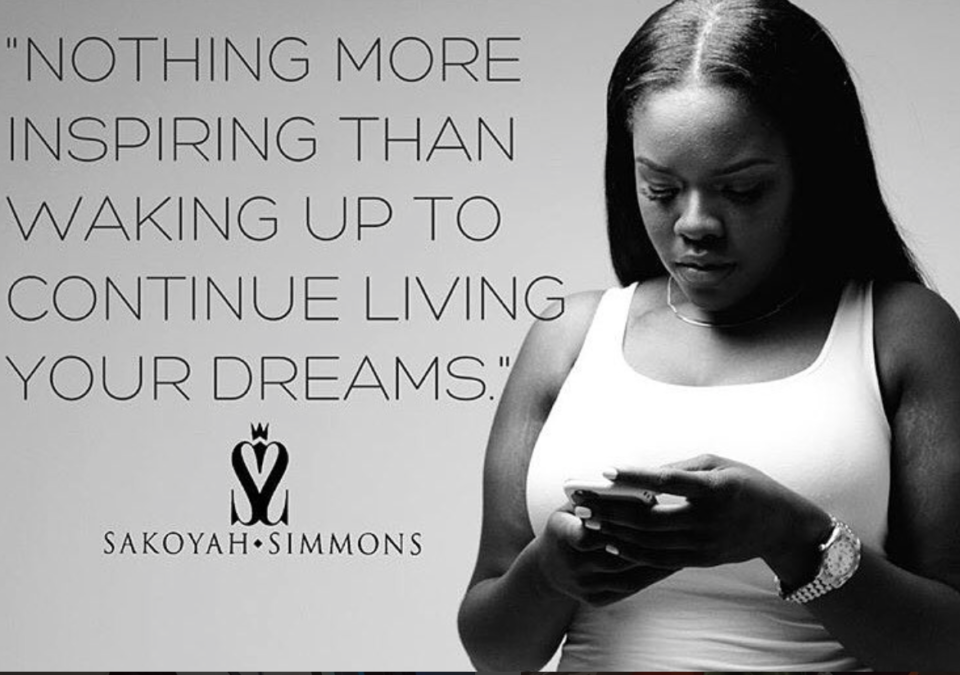 Sakoyah is a local entrepreneur who runs her own brand, FemaleKing. She sells fashion pieces and hair extensions. What I love about her is that she tells it like it is, she's fierce, she's open, and she's working her ass off. I love the concept behind being a female king and how she promotes female empowerment and entrepreneurship. I know she is only at the beginning of her journey, and I see her being a mogul in the near future.
Social Media: Instagram | Website
Big Hair Girls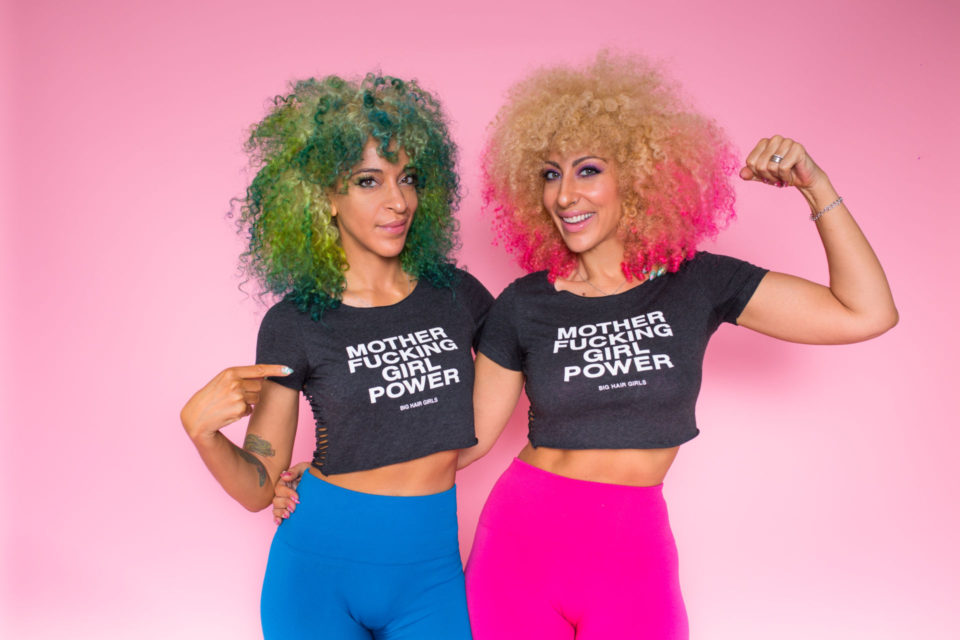 It's no secret the Big Hair Girls are two of my favorite people in Jersey City. They're extremely positive female role models in my life. They run a successful dog-walking business, they're musicians, they model, and they're just the coolest people I know. The Big Hair Girls are always at all these rallies and very pro-women's rights and women empowerment. I find them inspiring because they're so comfortable in their own skin and embrace their individuality. They're unique and embrace it! They're strong females who taught me a lot about being confident, and loving yourself and who you are as an individual.
Social Media: Instagram | Facebook | Website
Marelyn Rivera 

Marelyn is the sweetest and one of the kindest people I know. I've never seen this woman get angry or upset at anything or anyone. She's an event planner and does marketing under her consulting business, Allure Consultants. No matter how stressful things get, I've never heard her complain. She always has a smile on her face, and she's excited about every opportunity that comes her way. I don't consider her just a friend, she's also a colleague. She's been on this journey with me from the beginning.
Social Media: Instagram | Facebook | Website
Sydelle Reed

I could write an essay on how great Sydelle is. Sydelle is an interior designer who started her business around two years ago. I actually met her through Michelle at Busy Bee and hired her for a home project. We became quick friends and when I moved into ChicpeaHQ 1, she helped me set up the space of my dreams with a very low budget. During that time, I've gotten to know her. I love her positive energy, her enthusiasm, and her ability to adapt to any situation. She's just a cool chick and an ally. I'm inspired by her hustle. It's hard to be an interior designer and create a name for yourself. She's good at what she does.
Social Media: Instagram | Website
Emma Taylor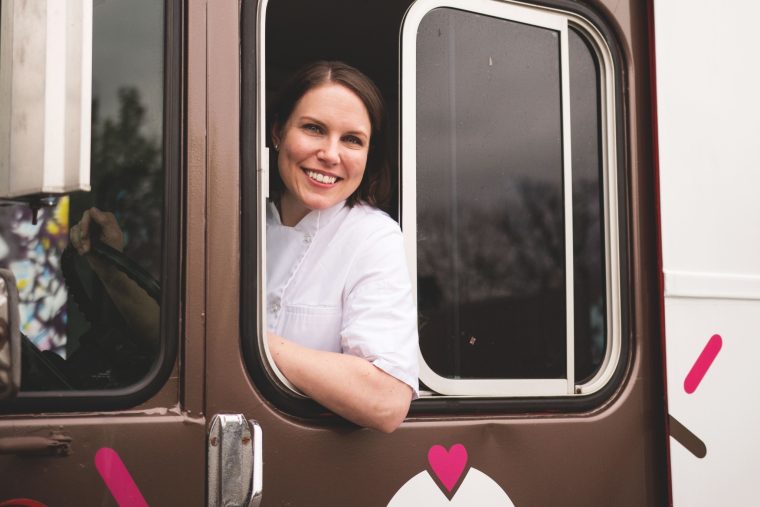 Right after I started ChicpeaJC, I was introduced to Emma at Milk Sugar Love. It was the first time I ever tried her ice cream, and I immediately fell in love. By herself, she became the best ice cream shop in Jersey City. She was in all the top lists for best ice cream. She went from an ice cream cart to a brick and mortar in Hamilton Park, and she also owns an ice cream truck. Her products are carried in various shops in Jersey City.