We have a tendency to take life for granted. We go through the motions, wake up, go to work. We complain about little things, things we don't have, things we want. As cliche as it sounds, without your health, you have nothing. A few months ago, I was napping with my ex-boyfriend and he started touching me and he felt a lump on my breast. It was the first time I felt it, I didn't know what it was. Right away, I made an appointment with my doctor. When I went to see her, she was also not 100% sure so she referred me to a Breast Cancer specialist in NYC. It took me 3 weeks to get this appointment, so it was 3 weeks of wondering if I was OK while also living my life and going through the day-to-day. When you think breast cancer, you think it's women in their 40s and 50s. I never really thought about it or thought about getting checked or checking myself. It kind of came out of nowhere and it was pretty shocking. I remember being in the waiting room at the breast cancer center and seeing women of all ages just waiting. I wanted to cry.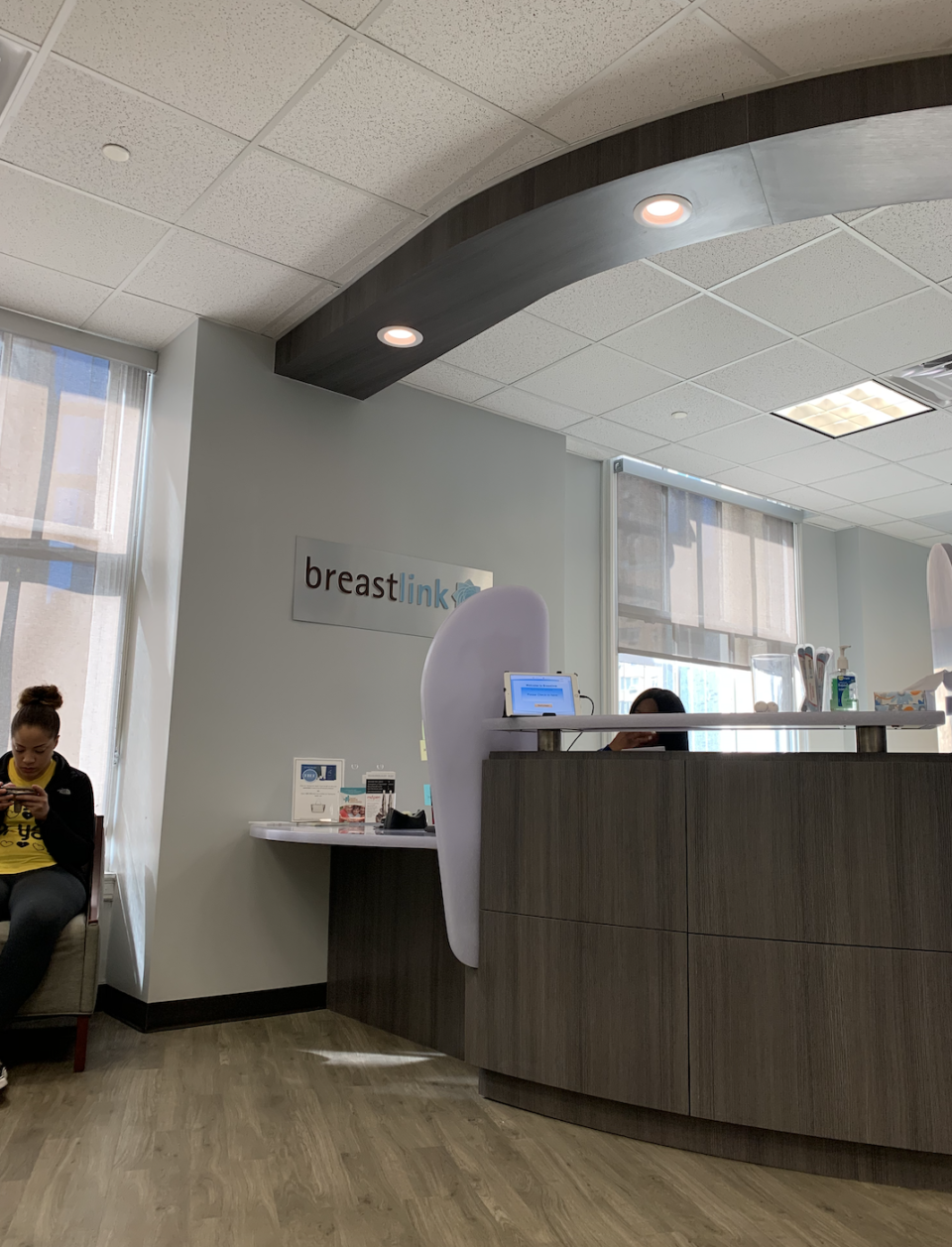 No matter how healthy you are or what lifestyle you lead, it doesn't really matter. You can get it. It's important to take precautionary measures because early detection is important. I went into the doctor's office, they told me to put a robe on, and I was freaking out but I was ready to find out what was going on with me. The doctor conducted a mammogram and told me that it was a cyst, and I started crying. I was relieved. That being said, I am going back next week to check on it again. You can never be too sure.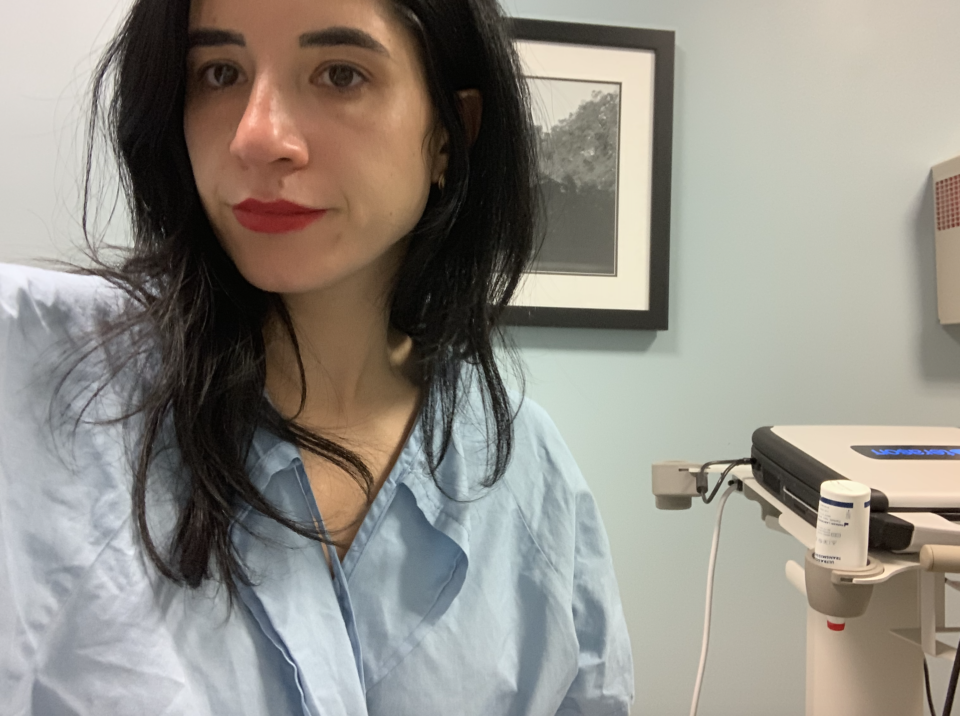 I feel very lucky because after I posted that on my Instagram Story and shared my experience, the amount of women who reached out afterwards who've either had the same scare or were unfortunately diagnosed with cancer was astounding. So many women. Young women.
When Making Strides Jersey City reached out to us about getting involved, there was no doubt that we would help get the word out as much as we can because knowledge is power and getting checked regularly is important to fight this.
October is Breast Cancer Awareness Month, and Making Strides Against Breast Cancer is hosting their 5k Walk/Run on October 20th.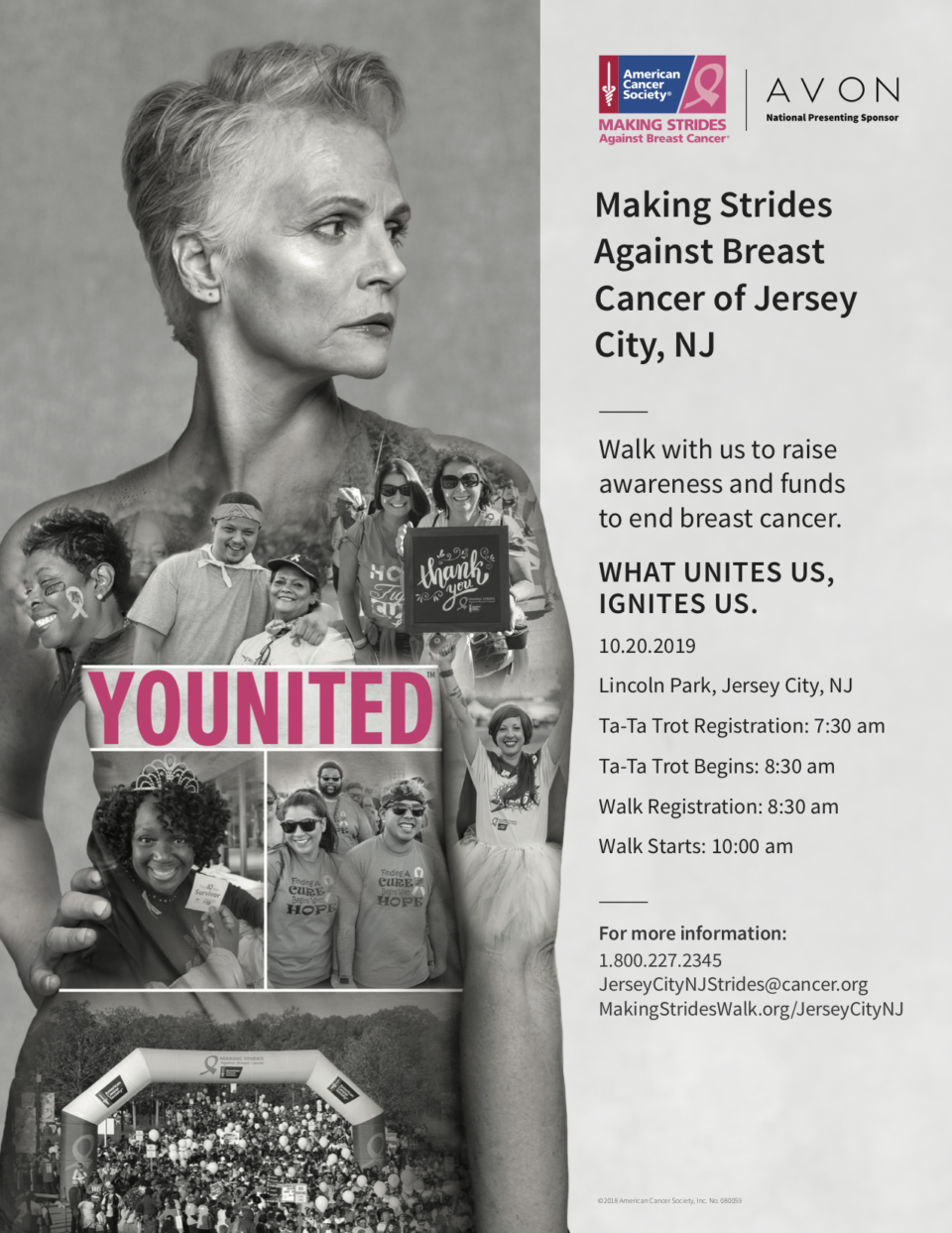 To prepare for the event and learn more about breast cancer, we've worked with Making Strides and the American Cancer Society to bring three articles within the month.
Fast Facts
Breast Cancer Risks and Factors
Breast Cancer affects everyone, not just women, and there are several factors that play into breast cancer that you can change while others, you can't change.
Can change: alcohol intake. The ACS recommends only one drink per day for women and two drinks per day for men.
Can't change: genetics and family history. Certain breast cancers are caused by a gene mutation passed down from a parent.
Can change: activity and weight. Being active can help lower the risk of breast cancer, along with making healthy lifestyle choices like adopting a healthier diet.
Can't change: your natural body. Women with dense breast tissue have an increased risk of breast cancer, and density is determined by age, genetics, and more. If you menstruated early or if you menstruate past 55, the longer exposure to progesterone and estrogen hormones can increase a woman's risk of breast cancer.
Facts & Figures
• Breast cancer death rates decreased by 39% between 1989 and 2015, attributed to improvements in early detection – through increased awareness and screening – and treatment.
• In 2018, an estimated 266,120 women and 2,550 men were diagnosed with breast cancer.
Detecting Breast Cancer
The earlier breast cancer is found, the better the chances for successful treatment. Here are some ways you can help detect breast cancer at home or with a medical professional.
Self-Exams
If you'd like to have a better idea of what how your breasts usually feel versus how they would feel abnormally, breast self-exams are recommended.
Whether you're in the shower, lying down, or in front of a mirror, you can check for any unusual lumps.
When standing in front of mirror, you can check for any indentations, swelling, or other physical changes to your nipples and breasts by raising your arms or flexing your chest. While lying down or in the shower, use the pads of your fingers to move in circular motions around the breast to check for lumps, thickening, or hardened knots.
To conduct a self-exam, you can follow the instructions here.
Mammograms
Women are recommended to start screening with a mammogram every year starting in their 40s. Screening for breast cancer should continue as long as you're in good health and are expected to live at least 10 more years.
Be sure to talk to your healthcare provider about breast cancer screening. It's better to be safe than sorry!