With spring blessing us with warm sunshine, I know everyone is looking forward to soaking up some good weather. If you're looking for safe outdoor fun with some extra furry friends, check out Angels in the Pines Goat Farm!
Angels in the Pines is a farm where you can enjoy the fresh air, the warm sun, and play with goats! The farm, owned by Joanne and Mark Thomson, has been around for 14 years and they house about 40 goats, several – and I mean several – chickens, a miniature horse, and actual herding dogs (with her own personal dogs as well). Angels in the Pines is best known for goat yoga. Yeah, let that sink in: yoga but with goats.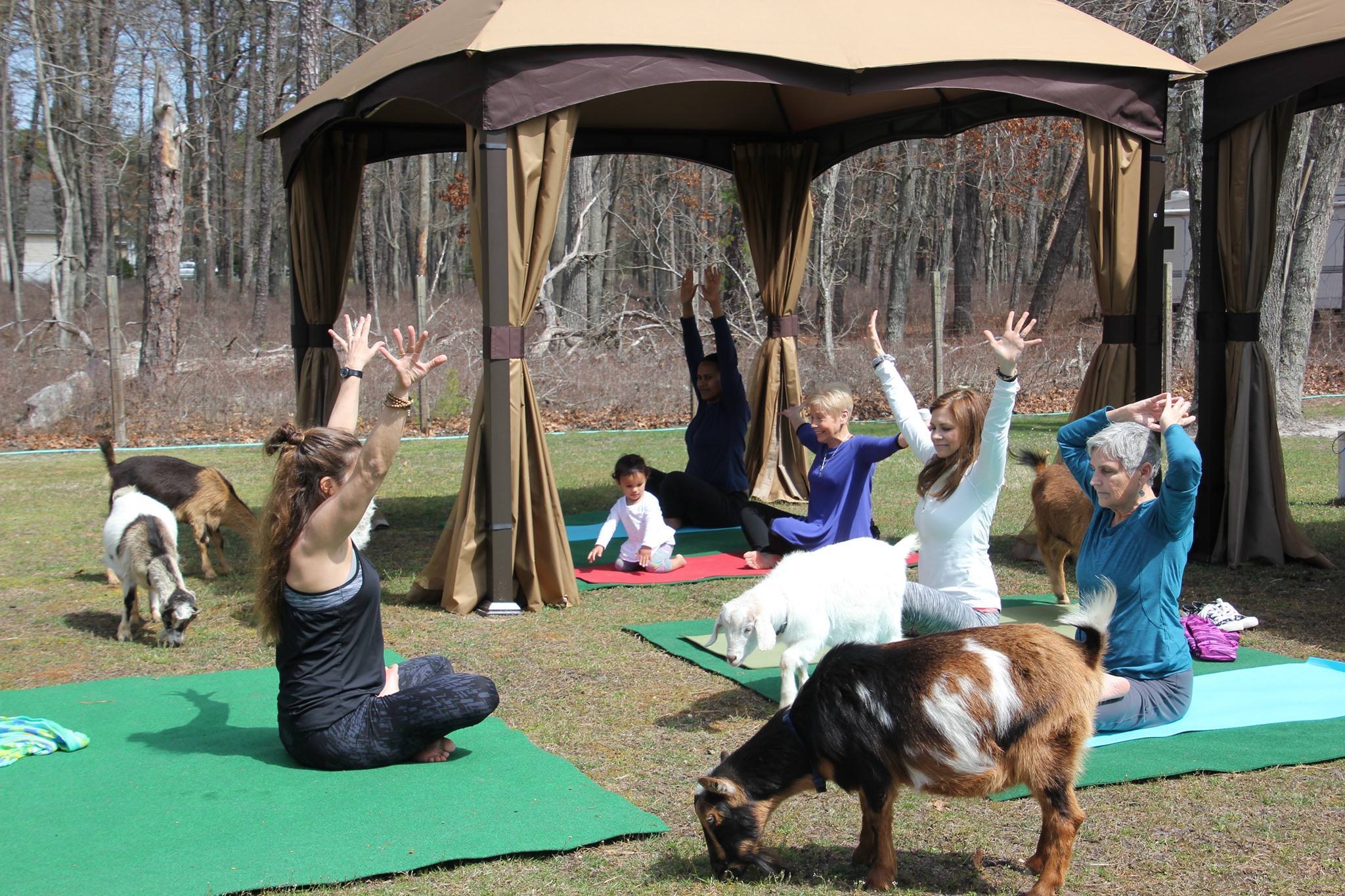 Don't let the word "yoga" fool you; if you think all you will be doing is yoga while goats are around you, you are wrong. The goats are not shy and interact with you while trying to hop on your back. Goat wranglers are present to guide the goats and make sure everyone is safe and having fun. So, while you are doing the Ashwa Sanchalasana pose, or the low lunge pose, you will have a little kid (baby goats are called kids) walking around from under you.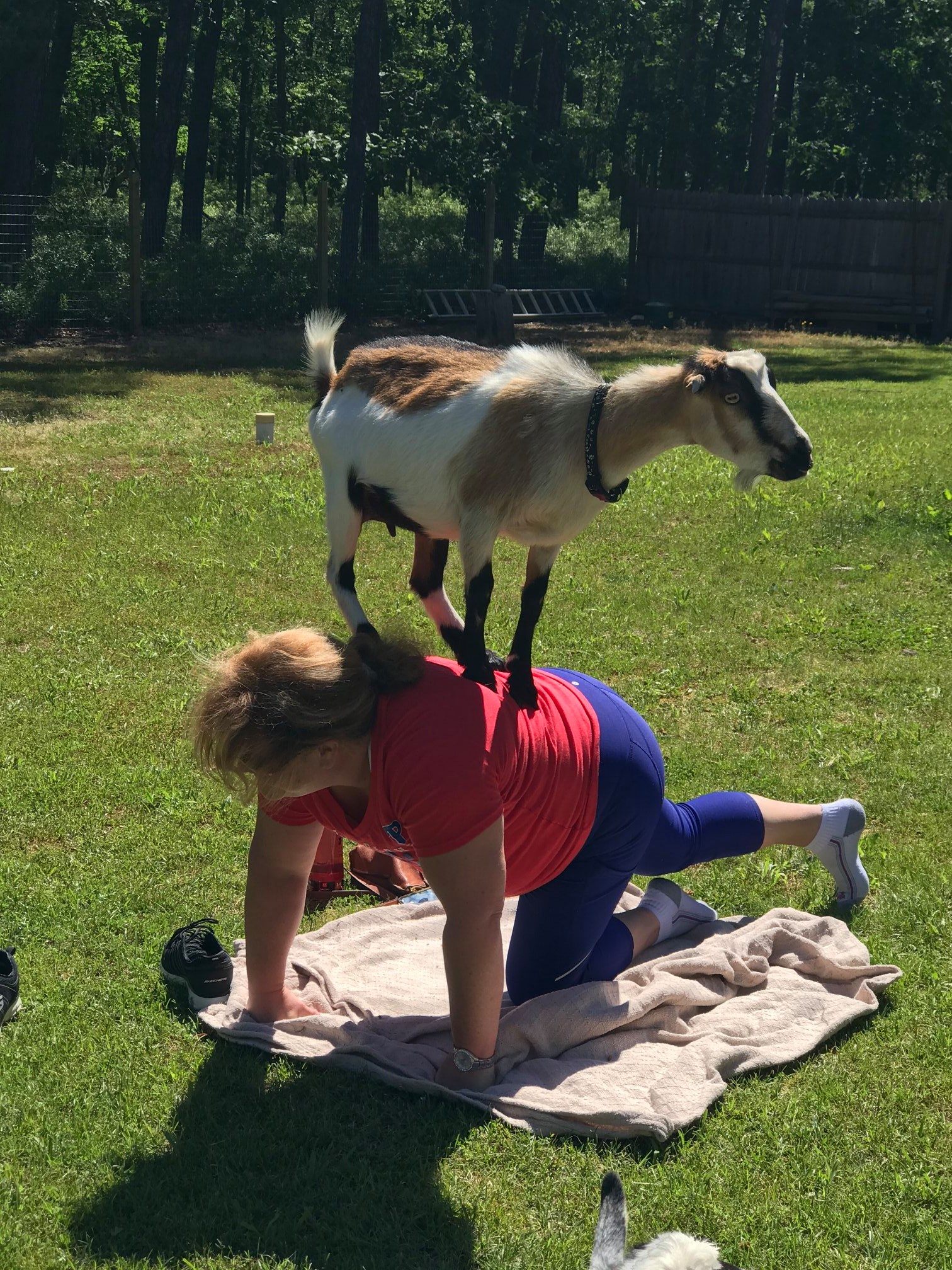 Once you are done with yoga, you are given the opportunity to meet the rest of the goats and animals on the farm. With the lead wrangler, Ben, you will learn new facts about all the animals and be properly introduced to the furry friends who were just doing a trick in front of and on you. Btw, ask to bottle feed Casper! I shouldn't admit this, but she is my personal favorite goat. She thinks she is a dog, and she is the absolute sweetest thing on earth.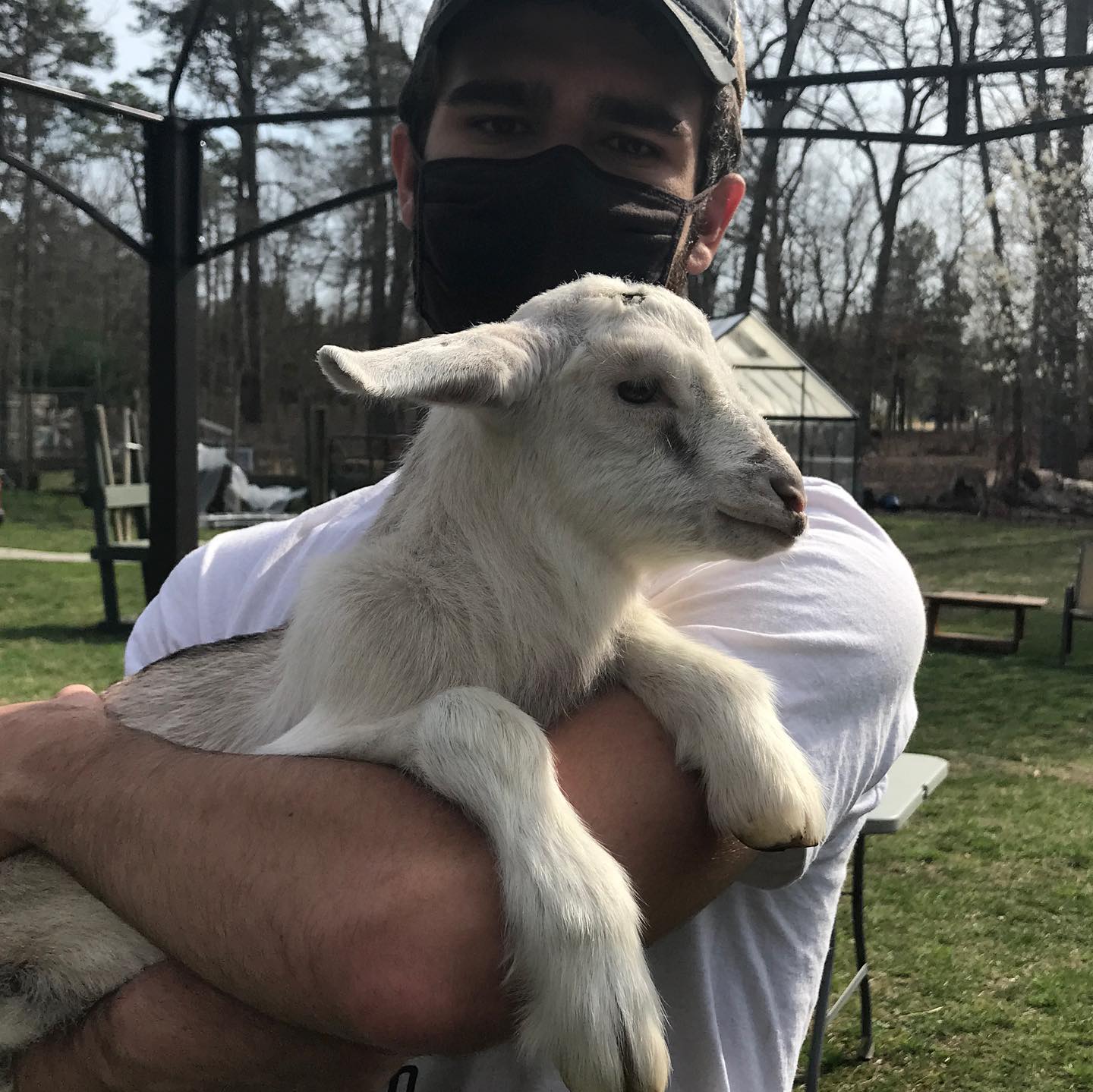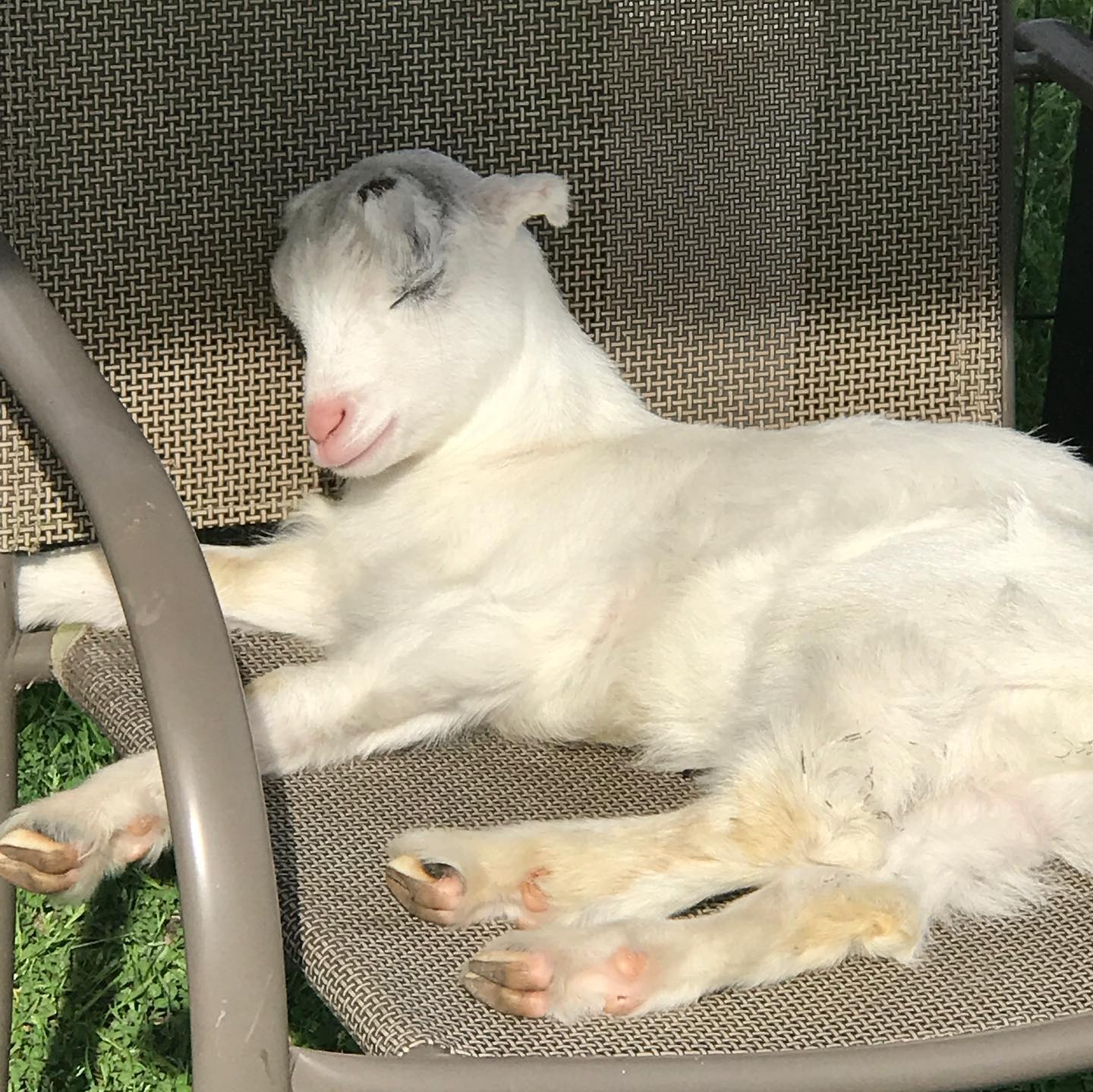 Why goats, you ask? Well, it started with goat milk. Joanne learned that goat milk holds the same pH level as humans, so she began making soaps and creams with goat milk for herself, family, and friends. A friend encouraged her to sell it at a craft show and after it sold well and had fun doing so, she began to produce more. Having the space and the goats already, she decided to add goat yoga in the mix after her husband, Mark, saw an article on the New York Times, advertising the new fun work out.
Benefits to look forward to
Goat milk is high in saturated and unsaturated fat making it a perfect base for soap. "Saturated fats increase a soap's lather – or production of bubbles – while unsaturated fats provide moisturizing and nourishing properties," says Katey Davidson, MScFN, RD, CPT. With goat milk being so gentle on the skin, it is no surprise that goat milk based products have become so popular. While Ulta may have their fancy and pricy products, go support our Jersey strong business owners! Besides, does Ulta let you play with goats as you wait on those horrific lines crowded with people? IDK about you but I would rather play with animals as I wait for my beauty products to be wrapped up.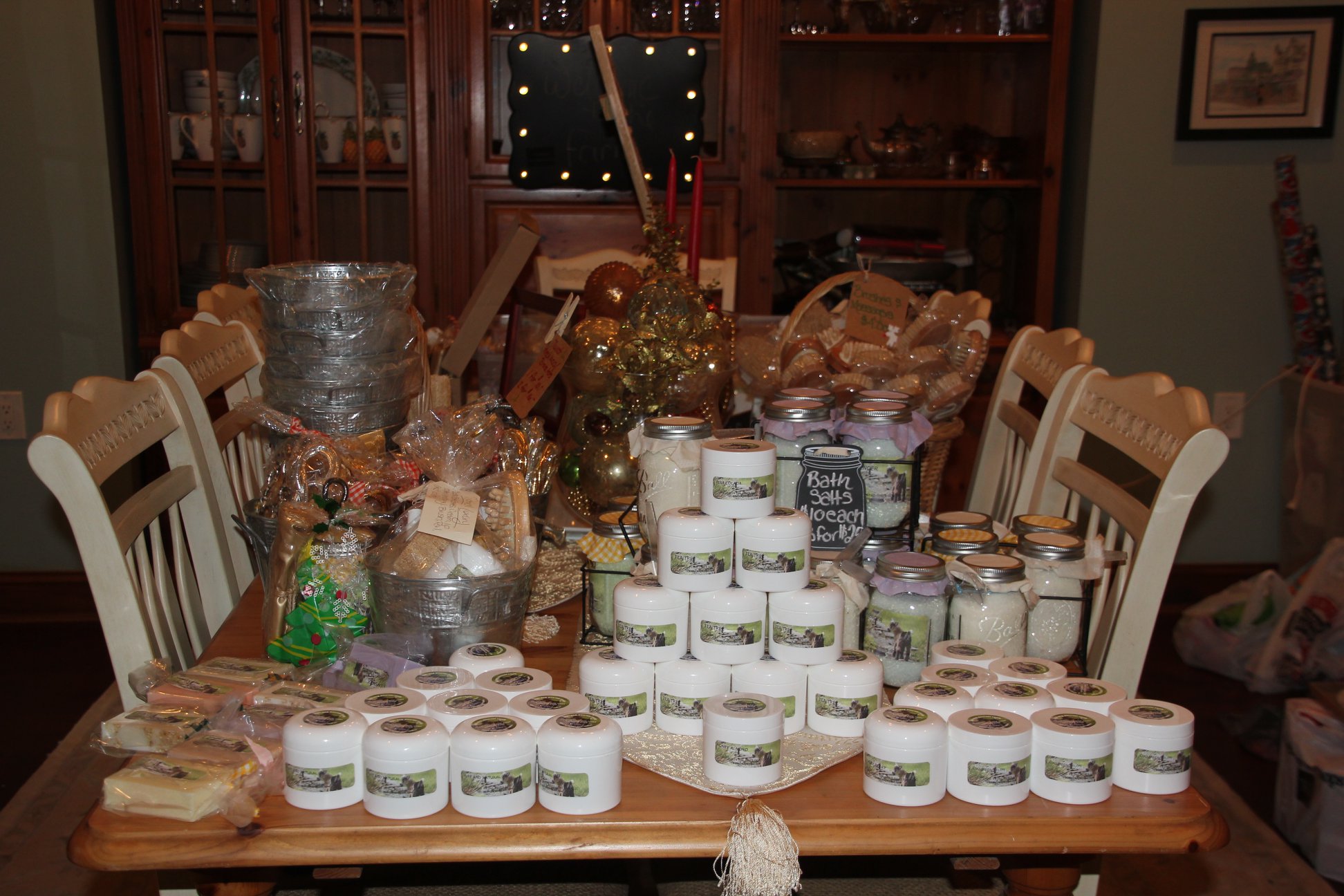 Goat yoga can help relax your body and mind from all the stressors you have going on in your daily life. These days, it is hard to just "stop and smell the roses". When you do an activity such as this, not only are you stretching your body and opening your lungs to breathe but having the goats around will have you gushing over their adorable antics. "In children and adults with physical or mental health problems, animal contact can improve mood."
Some kids are still being homeschooled and, let's face it, they need play time to feel some sense of normalcy. What better way than having your kids play with, well, other kids! Your children have been through enough during these strange times, it will provide your human kids with fresh air along with animals to snuggle with.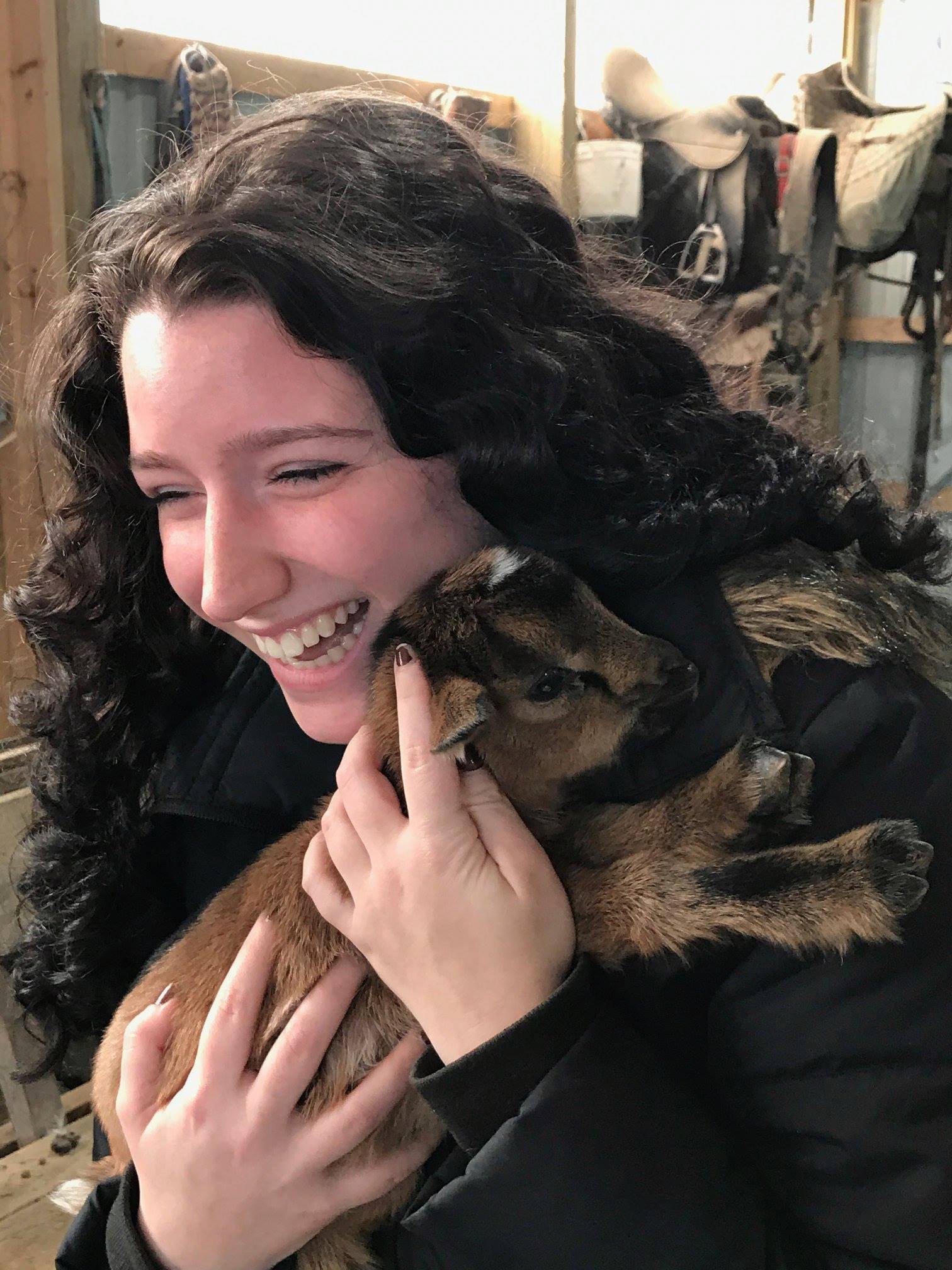 Studies have shown that human and animal interactions have many health benefits such as "reduction of stress-related parameters such as cortisol, heart rate, reduction of self-reported fear and anxiety, improvement of mental and physical health, and especially cardiovascular health." Give your mind, body, and kids a break and enjoy nature with the silliest animals you may find in south Jersey.
Angels in the Pines hosts goat yoga on Saturdays at 10am and it is $35/person with reservation ($40 as walk ins). It is a sweet bargain to have about 4-5 – or even more – goats around you as you attempt a pose. They are also available for parties, showers and groups from schools and colleges. If you're interested in their goat milk products, goat yoga, or even parties reach out to them through their Facebook page Angels in the Pines.
Visit Angels in the Pines: 135 S Genoa Ave, Egg Harbor City, NJ
Reviews