As we enter the second month of 2017, it's important not to lose sight of the resolutions we set out to accomplish. Maybe you decided that this year you want to pick up a new hobby, improve your fitness, become more social, or even amp up the romance between you and your sweetheart. Did you know that Jersey City is home to a variety of dance studios, lessons, and fitness classes available to help you accomplish all of those goals?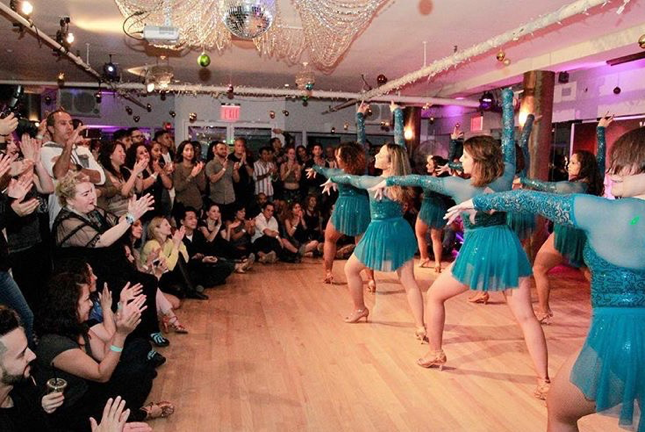 Salsa Fever On2 Dance Academy offers open classes 7 days a week in beginner to advanced group salsa and bachata. Located on Franklin Street, Salsa Fever On2 has been in business for over 12 years, has an award-winning roster of instructors, and is the only licensed salsa/mambo dance academy in the state of New Jersey! If you've never experienced a salsa class or think you may have two left feet try out the pre-beginner group salsa class. If you are more experienced, the progressive intermediate salsa class will prepare you for more advanced combinations. Class prices range between $10-20, or you can buy a $100 monthly unlimited class pass. It's a perfect opportunity to try something new and get intimate with your boo! New students can even snag a 2 for 1 deal! For daily schedules and more information, visit www.salsafeveron2.com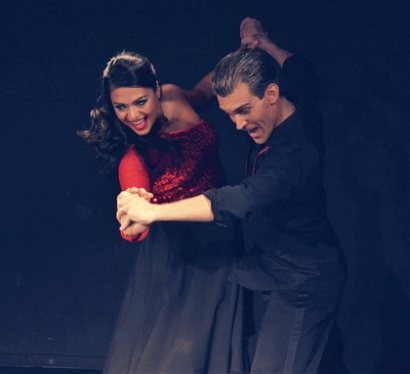 Feeling more of a Waltz or Argentine Tango? Co-founded by award-winning competitive dancers Shimkiri and Werner, Jersey City Ballroom offers daily group and private lessons in Waltz, Swing/Jive, Argentine Tango, Latin Jazz, and Salsa. Did you know Shimkiri is an undefeated Ellison Ballroom Champion and Werner is placed in the Top 30 Professional International Latin Dancers of the World?!  What better way to develop partnership skills and spend quality time with your significant other than with private ballroom lessons from the most elite instructors?! Private sessions are 45-minutes and designed based on you and your partner's skill level. You can even grab your friends to join you for a private group lesson! Schedule your private lesson by emailing info@jerseycityballroom.com.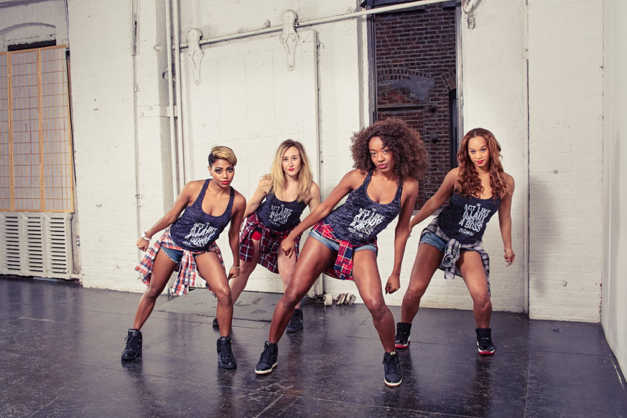 Put a spin on your usual Girl's Night Out and check out The Boss Chick Dance Workout! With classes offered in Jersey City and Hoboken, The Boss Chick Dance Workout is a high intensity dance cardio workout that combines elements of hip hop, dancehall, and afrobeats. Founded by professional dancer and model Simone Sobers, this workout will have you twerking your way to sculpted arms, abs, legs, and buns of steel. Featured in Shape Magazine, The Boss Chick Dance Workout is a lady's only workout that will not only transform your body but also un-veil your inner Beyoncé. It's all in us! Classes are every Sunday morning at Grassroots Community Space in Jersey City and weeknight classes are offered daily in Hoboken. Check here for full schedule, and visit their website www.bosschickdanceworkout.com
Nimbus Dance Works, listed as "Best Dance Performances of 2016" by the Huffington Post, offers adult classes in ballet, modern, and hip-hop. Entering its 12th season as a company, Nimbus Dance Works presents biannual home seasons in Jersey City, New York City, and tours throughout the United States. The Company's outreach programs serve over 2,000 youth in Jersey City schools. Adults of all levels are welcome to join The School Of Nimbus Dance Works for weekly beginner/intermediate classes in ballet, modern technique, and hip-hop. Experienced and trained dancers are invited to join Company Class, taught weekly by Artistic Director Samuel Pott. If you have a toddler ages 2-3 years old, check out the "Mommy, Poppy & Me!" class designed to bring the entire family together while introducing basic concepts of dance position, dynamics, expression, body awareness, and coordination. For more information on upcoming performances, adult classes, and student programs, visit their website www.schoolofnimbus.org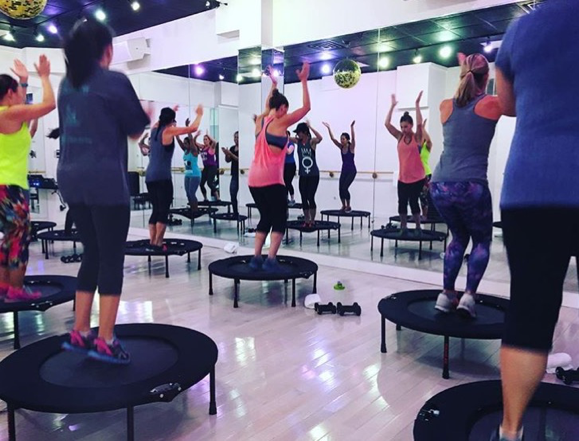 If you're looking for a new workout regimen but want something a little less dance-y, JaneDO has studios in Jersey City, Edgewater, and Hoboken providing barre, HIIT, dance cardio, and trampoline workouts. Yes, you can literally bounce yourself into shape! Founders, celebrity trainers, and former Radio City Rockettes Jacey Lambros and Danielle DeAngelo have designed a series of total body workouts that will give you the strength of an athlete and the body of a dancer. The JaneDO barre workout focuses on toning to promote long and lean muscles and a strong core. Or you could try something really new and take a trampoline class. This low impact workout will not only tone your body, but also increase energy, circulation, and vitality. For locations, class details and schedules, visit www.janedo.com.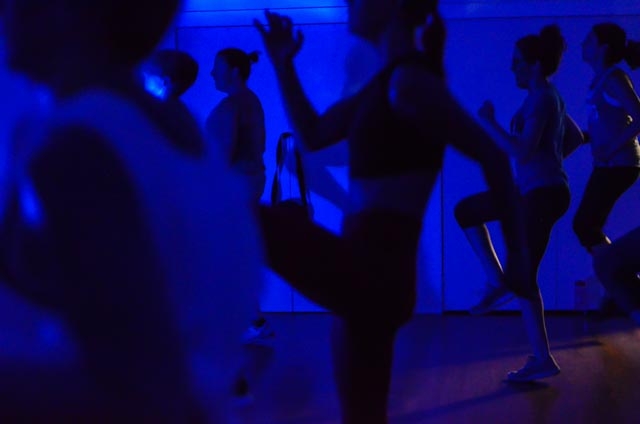 For a Chicpea favorite, HipFit with Laura is the way to go! Founded by Laura Miller, who is also a voice-over actress and has her own hand-lettering business Letter by Laura, HipFit with Laura is a nonstop dance cardio workout that will make you feel like you're at the club! With the sounds of hip-hop, pop, and R&B, Laura will take you through high-intensity workouts and choreography during this one hour sweat-sesh guaranteed to burn calories and have you feeling sore in the morning (don't worry that's a good thing)! Classes are offered six times per week twice at JCBarre Studio (Monday 6 PM and Saturday 10 AM) and four times at Grassroots (Tuesday 8 PM, Thursday 8 PM, Saturday 11 AM, Sunday 7 PM). Pricing is $20 per class, and new students receive their second class free! Class packages are also available to score major savings. For more information, keep up with Laura on Instagram and Facebook.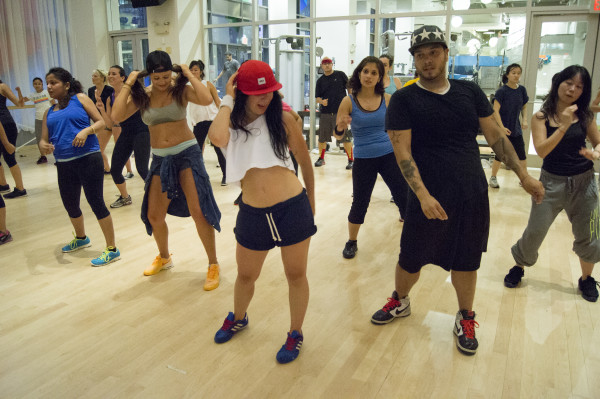 Our very own Chicpea is also a hip-hop dance instructor! Lynn teaches a hip hop class every Wednesday at 8PM at Base Gym. It's an hour-long fitness-oriented workout with choreography perfect for beginners. Your first class is free, but you do need to be a member of the gym. You also have the option of paying $20 per class. It's a lot of fun, and you're sure to have a great time! For more information, keep up with Lynn on Instagram, Twitter, and Facebook.
Whether you are looking to improve your dancing, vamp up your workout regimen, be more social, or just escape the daily stress of life, go out and take a class at one of the many amazing studios Jersey City has to offer!