I grew up in an old school style Latino household, so this means my brother and father did the manual labor while my mother and I handled the cooking and cleaning (poorly – I cleaned poorly, not my mom. In fact, I wasn't a great cook either!). When I moved out of my parent's home, I was shocked to receive my first water bill. "What do you mean water isn't free?" was what I said to my then-boyfriend who looked at me with his dumbfounded expression. That is how my discovery to adulthood began and after living in several apartments, my husband and I purchased out first home in 2020. I guess that dumbfounded look he presented me with all those years ago was a mixture of bewilderment and "she's the one" sentiments.
2020 was a s#@%show, to say the least, and that is why we should cherish every win we had accomplished that year – no matter how small. Buying our first home was a huge accomplishment and it was a significantly monumental step for me because I only had about a month to share our new home with my husband before he left for airmen training, leaving me alone to hold down the fort for the next few months.
Appearance IS everything… when it comes to a home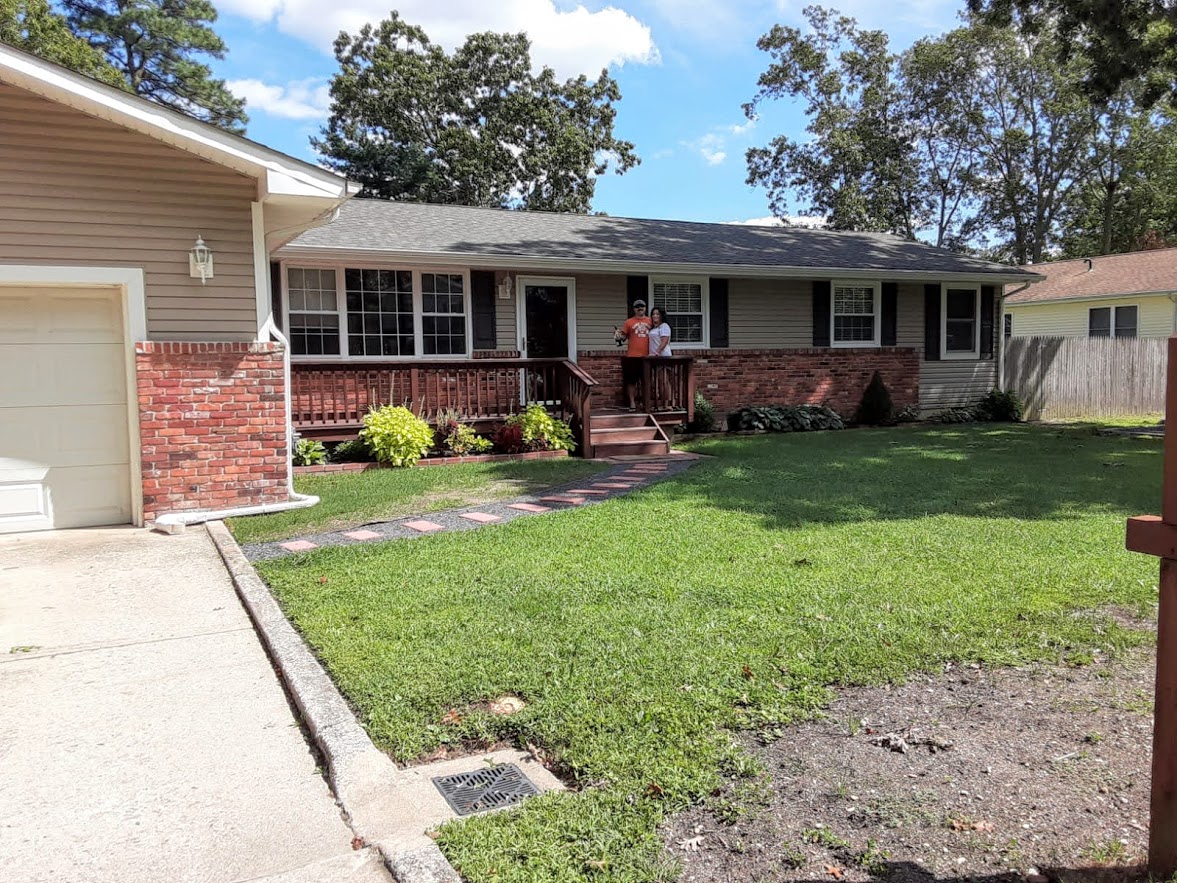 Thanks to global warming, this past fall was unusually warm which meant I had to mow my lawn well into the beginning of December. Raking was also on the To-Do list since we were still in the fall. I quickly learned to use gloves when raking or else your hands will begin to blister. A blower can help speed up the job but, let's be honest, after 2020, we all can benefit from a little outdoor work out with a rake! Find out your town/city schedule for leaf pick up so you are not left with a bunch of leaves that can attract unwanted visitors.
Doing outdoor maintenance educates you more about your house and its needs. Make sure your drains are not covered by leaves (your garage may flood), keep your gutters clear so there is no back up (creatures can make nests or prevent water from smoothly running down), watch for low swinging branches (you don't want a branch to fall on your car or cables). Seeing your yard clean will also give you a sense of pride and considering it may be the most expensive purchase you will make in your life; you should take care of it. No one wants to buy a home in a less than desirable area so avoid being that trashy neighbor.
Creepy crawlers
Do you know what camel crickets are? If not, this is what they look like. I'm sorry and you're welcome. These alien looking pests are common in my area and their only defense is jumping at you. While they are not poisonous these suckers can grow over an inch long and enjoy eating cloth and wood. Oh, and I learned they are difficult to kill even if you douse them with bug spray. So, how do you get rid of them? Invest in an exterminator that comes by every three months for maintenance. Our home was fairly new, so I bought bug foggers and threw placed one in our crawlspace and garage. Thankfully I have not seen any more creepy crawlers since the foggers but winter also came and you tend to see less of them anyway! Until spring time, you alien looking f@#$s!
Secure your home with cameras
Installing a home security system such as Ring, SimpliSafe, or others will put your mind at ease while you're away and while you sleep. You can set up cameras inside or outside your home to review any suspicious activities that may occur in your absence. Our home is basically in the forest; we are woodland creatures at this point but without the magic, unless you consider shot-gunning a large pizza pie by yourself as magic. Being away from the city and in a wooded area we don't have many streetlights, so it gets fairly dark in the evening. Having a security system helped me feel at ease while I was alone for months. Feeling the sense of safety aside, you can even lower your home insurance rate by having a home security system and providing the certificate to your insurance rep.
If none of these inspire you to get an indoor camera, then maybe your pet will. There are indoor cameras available that will allow you to check in on your furry babies, speak to them, and some cameras have the capability to provide a treat. Furbo Dog camera seems to be the popular one with treats but if you are on a budget, try out the Conico. While this camera may not shoot treats, it comes with a motion sensor alarm to detect movement in case you take your dogs with you and an intruder walks in.
You will always be working on the house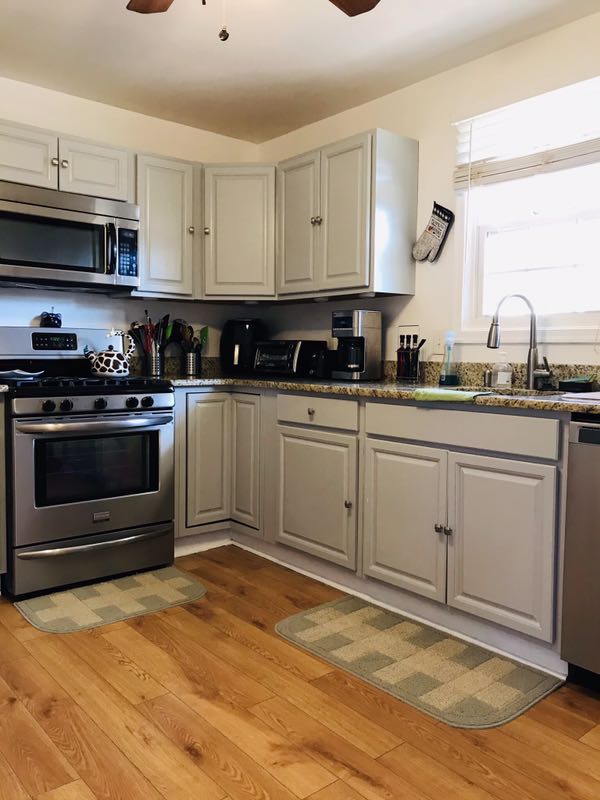 Before you close on your home, you will need to have a house inspector to assure the home is within code (this will be a few hundred bucks so save up!). Always keep a copy of the inspection report because this will be a guide on things you may need to work on. If some issues arise, you can ask if the sellers can address the problems before moving forward with the contract. In our case, the bedrooms that were extended were not insulated from below and, by the way, this isn't an uncommon thing. When my parents bought and redid their home two years ago, only AFTER they stripped the walls to the wood did they realize the house was not insulated at all! Insulation is important because this is what will keep the hot and cold air inside without jacking up the electric bill. We are in the process of fixing the problem now as our master bedroom can be drafty. While on the topic of electricity, keep up to date with your HVAC filters – especially if you have pets. The more it struggles to work, the higher your bill will become.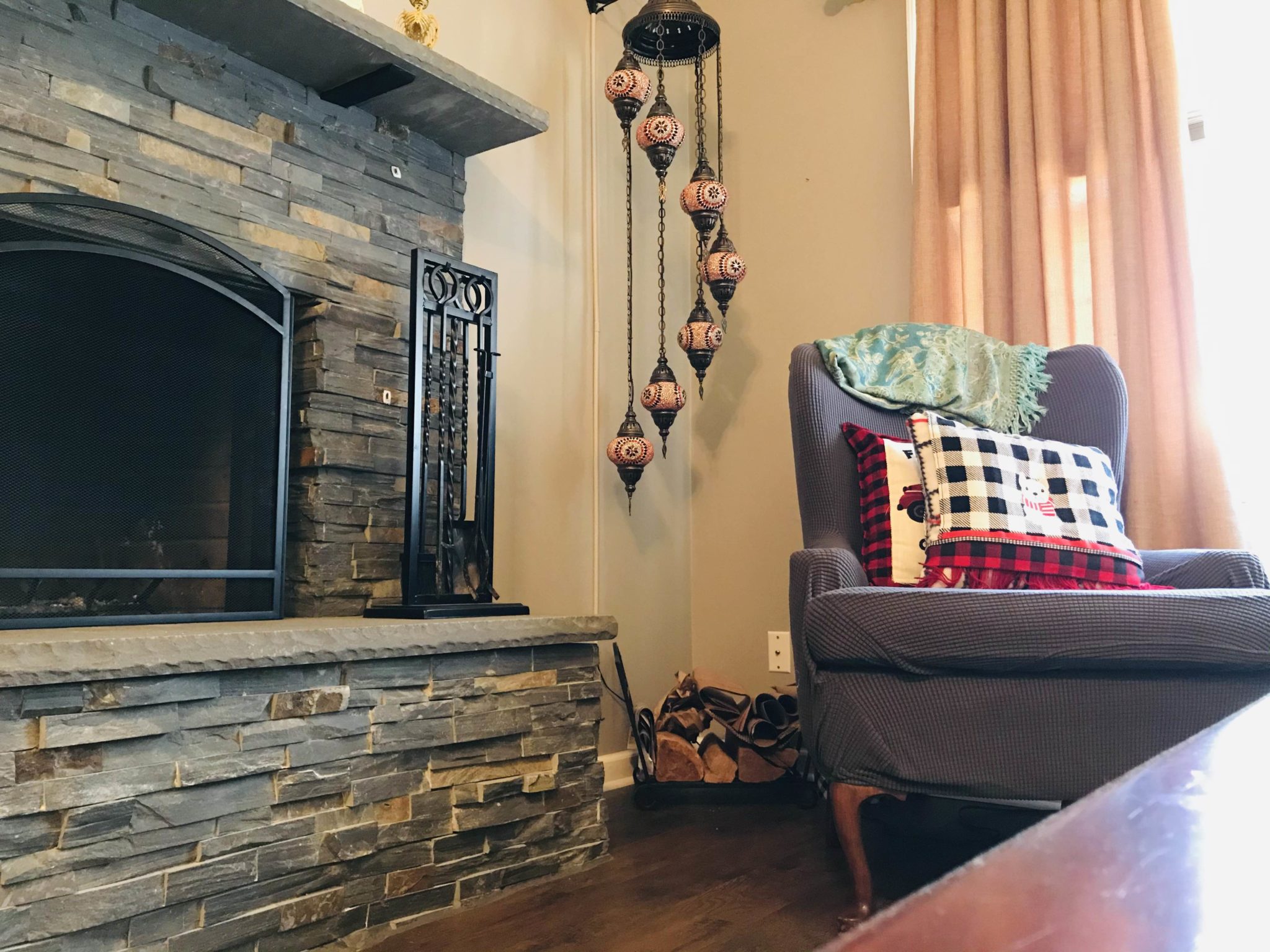 While the house you buy may have had a fresh paint job, consider painting some of the rooms yourself. I am not décor savvy, nor do I possess a single interior designer bone in my body but after consuming too much caffeine one morning and cruising Pinterest, I decided to paint my kitchen – and thank goodness I did! With the help of my mother-in-law and husband, we managed to paint the entire kitchen and cabinets in one weekend. It gave it a completely different vibe and it began feeling like our home. Little changes like that make a huge difference.
Save those pennies
If you have a garbage disposal in your home, don't throw whatever you want down there. Don't make the mistake I did: don't throw rice (this was my error), pasta, eggshells, or coffee grains down the garbage disposal. These items will f@#$ up your system and you will probably need a plumber if you can't fix it yourself. Trust me, I tried. I took the pipes apart myself and had to just throw in the towel and admit defeat.
Don't spend your "life savings" on just buying your dream home. Save enough money for your home and put aside emergency funds in case any appliances break after you move in. It will make the process less stressful knowing you have a financial cushion to fall on.
Having to take care of a house by yourself can be scary and nerve wrecking and while my parents did manage to teach me about homeowner maintenance, it was important for me, as a woman, to learn how to do these things. By the time my husband got back, I wanted to show him that I can take care of the house without constantly relying on him to save me. Living with him is cool but proving I'm capable of running a house without his help is cooler. Here's to 2021 and to not burning the house down!