…and how to avoid it.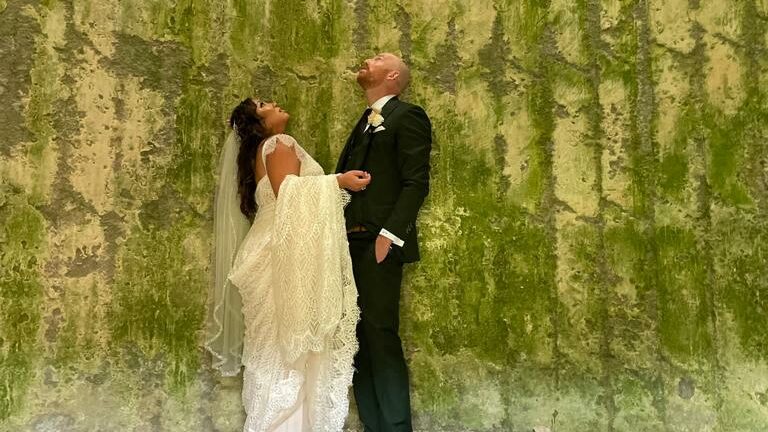 As wedding season winds down and the colder months join us, I wave my white flag in solidarity with fellow married couples to happily proclaim: "we survived our wedding planning year!" Thankfully, my partner and I did not experience post-wedding blues and meekly let our friends and family know that we were elated this part of our lives was over. I commend any couple who survived re-planning their nuptials more than once during the pandemic or simply those who abandoned their plans all together and eloped. The multibillion-dollar wedding industry estimates 3.6 million nuptials to occur within 2022 and with only 3 months to go, next year could show much of the same. But what happens to couples who are overwhelmed, put off by "trends," or simply have little interest in maintaining a wedding vision board? Nonchalantly raises hand, and if you're like me who went into this wedding planning year bright eyed and glowing but couldn't wait for it to end then you are not alone!
We often interconnect the term burnout with careers or hear it referred to as an occupational phenomenon. Researchers who study burnout and its effects categorize it into three main phases: energy depletion and exhaustion, depersonalization, and cynicism. If you take the general concept and apply it to wedding planning the symptoms shown are much of the same. "Wedding planning burnout is caused by stress. When we're stressed, three main body systems, nervous, endocrine and immune—are amplified, according to Dr. Eric First, fellow of the American Institute of Stress." As I joked with my now husband how much we accomplished in a year he said, "Are you really surprised, since you had a robust spreadsheet going the day after we got engaged!" More on spreadsheets later, but after this year the planner in me has left the building and if these words of wisdom can help any future couple avoid bridal burnout, then I would consider our year of planning an added success.
1. Create a separate e-mail only for wedding related things. Trust us, your bills and personal calendars will thank you. There is nothing more stressful than a mish mosh of follow-ups and to-dos combined with bills and doctor appointments.
2. Determine your guest list since this impacts your overall budget and stick to that number. Our 150 quickly turned into 180 and this number impacts your bottom line. Some venues will not let you tour the space unless you meet their required minimum.
3. Enroll in ONE wedding website, not all of them. We knew early on we wanted to save on paper and postage thus, the site had to have electronic RSVP capability. Also, accept the fact that not many guests will actually read your website.
4. Excel is your friend. Most wedding website providers let you upload and download your guest list, enter contact information, and addresses so take advantage of these free features. Bonus use VLOOKUPs, XLOOKUPs, or TRIM formulas into spreadsheets so you don't need to retype the same information multiple times throughout the year.
5. Prepare to Plan or Plan to Fail. Put someone on your payroll and hire a planner or day-of coordinator, so your friends and family can enjoy the ride. A planner is an extension of you to your venue and works on your behalf. The staff from the venue will always have their employers' interests in mind. If your space requires outsourced liquor, catering, licensing, and insurance, or serving staff you need this go-to person to coordinate all the moving parts. Luckily, we've rounded up the best in the business so you can start your search here.
6. Read all your contracts thoroughly before you sign. DocuSign and electronic signatures have made it easy to book vendors, but do you really read the fine print and understand their cancellation policy? Your planner can assist in pointing out red flags or negotiating terms on your behalf.
7. Delegate where possible. Easier said than done but be intentional with your bridal party and lean on their strengths. If your MOH loves her Cricut and being crafty, gently ask if she'd be interested in helping you make table numbers. If your one bridesmaid is the life of the party, ask if she'd create a bomb playlist. Wherever you ask for help be sure your gratitude is felt, avoid another "Bridesmaid" printed item and consider a spa date, even if it's a Groupon find. Trust me, they'll remember a personalized experience over an item that will likely get tossed.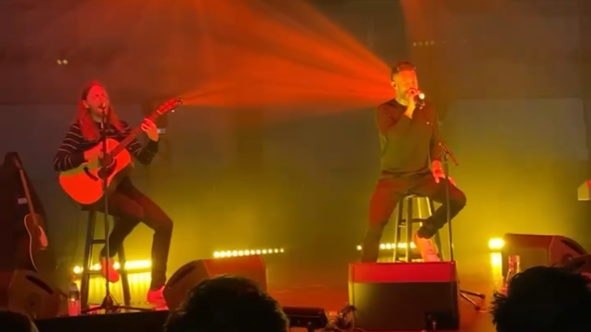 8. Determine your must haves vs. nice to haves in order to flex your budget. Before Adam Levine's indiscretions recently surfaced, we attended a wedding where Maroon 5 played an intimate concert the night before the nuptials. Additionally, the couple graciously paid for everyone's accommodations and transportation. It was an unforgettable weekend until the wedding night when the caterer ran out of liquor and food, enough said.
9. Do not sweat details. Guests will not remember if you had dahlias, daisies, or lilies in hand. Are you indecisive about your centerpieces? Consider your entire venue's aesthetic and keep your choices realistic based on your budget. By the end of the night they won't remember half the details you lost precious sleep over. Trust us, guests are looking for very few things: food, liquor, and good music.
10. Push out the honeymoon, by a few weeks or months. Thankfully, most travel restrictions have been lifted and visitors are no longer required to show proof of negative COVID-19 status to enter a country. In speaking to several couples, majority wish they had taken time to get their bearings in order before jetting off on a honeymoon within a few days of their wedding. It will give you something to look forward to.
Lastly, we both agreed the best thing we did the entire day was to keep our drinking to a minimum so we could take in all the details, remember the night, and not wake up hungover. And finally, you and your partner put so much work into planning and making it a memorable day, it's rare you'll get so many loved ones together in the same space again; so take a step back, just the two of you and really take in this new core memory.