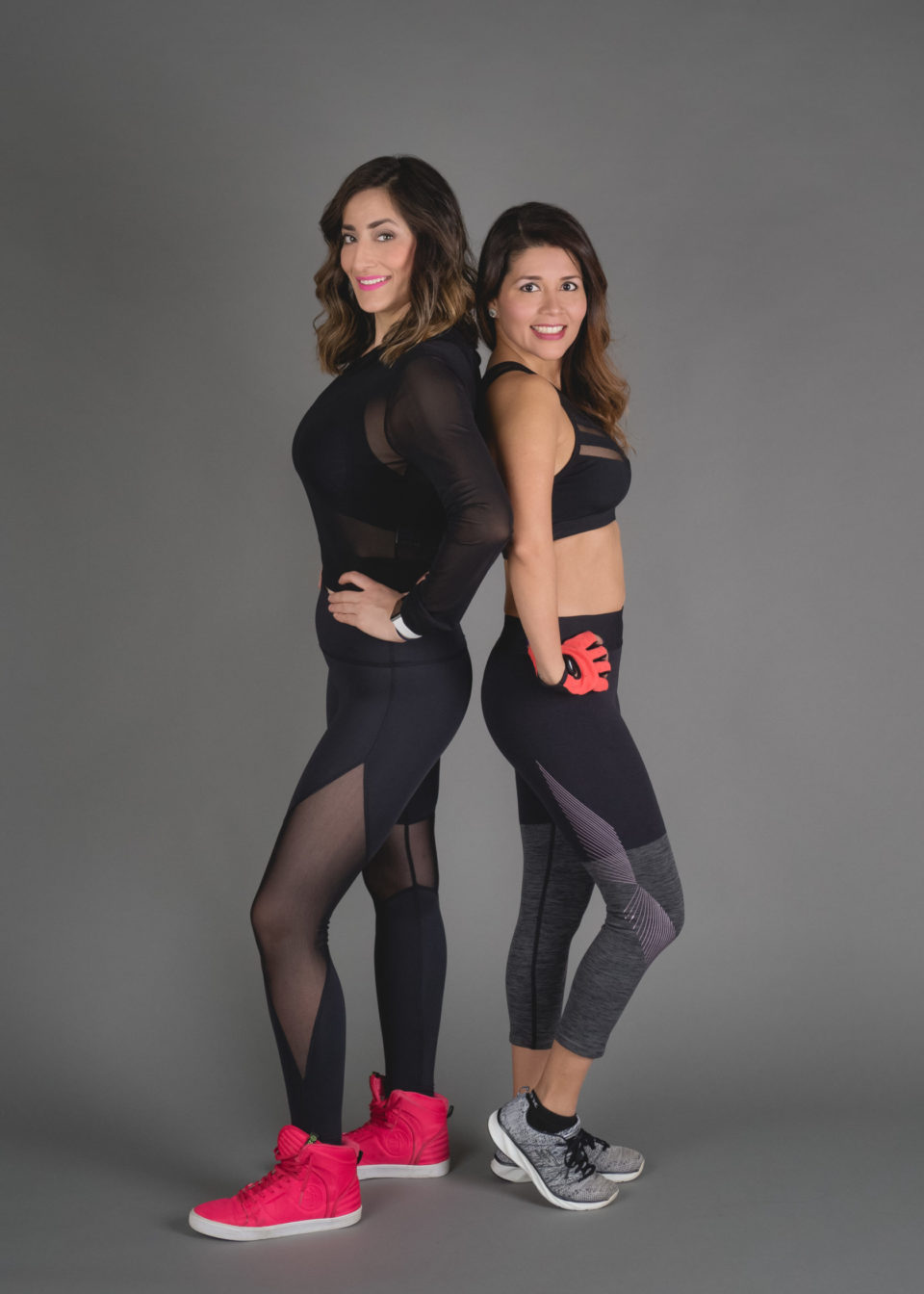 Not a fan of going to the gym? Are you a new mom looking for a new way to kickstart your fitness journey and get back in shape? Look no further!
Friends who sweat together most definitely stay together. It's a sentiment confirmed by a pair of enterprising Jersey City residents, Kausar Rasul and Dougmary Esquijarosa. The two women crossed paths almost five years ago when each was embarking on her own health journey: Kausar was testing the waters as a Zumba teacher, Dougmary (aka Doucky) joined her Zumba classes and they became friends. Doucky was taking steps to become a certified Fitness and Nutrition expert at the time.
Kausar (Golden Sneaker) and Dougmary (A Green Unicorn) are two moms who struggled with weight gain through their pregnancies. Now they're working together to bring a 6-week fitness challenge to Jersey City, especially for moms trying to lose pregnancy weight!
Where did the idea for the JC Slim Down Challenge come from?
In the Spring of 2017, we realized we wanted to use our wellness intel to uplift moms in the area, eager to reinvigorate their post-baby bodies and minds. So we designed a carefully calibrated fitness challenge —a one-of-a-kind space where women could work out, vent and score points — especially those busy mothers wrestling with their new and demanding lifestyles, or anyone who is looking to get back on track.
We explored some of the hardships we had as moms when we were trying to get back into shape after giving birth, and what a struggle it was to leave the house for a workout class or to even attempt to make healthier meals. All of those points in mind, we came up with the idea to create a platform for moms to be able to workout, eat well, socialize, have fun and shed pounds without even realizing.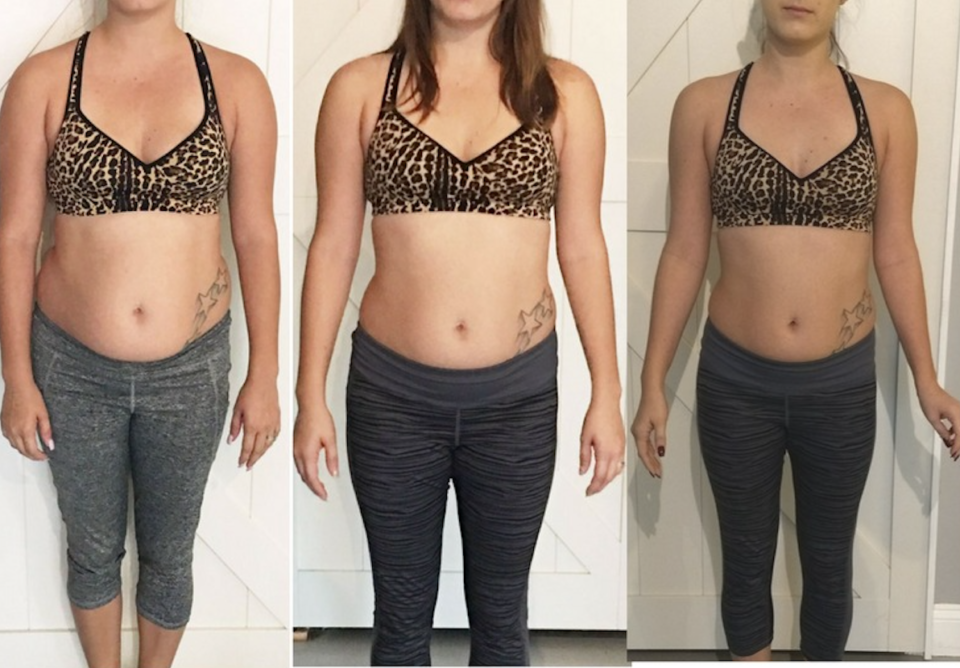 Like any other program, this challenge includes Cardio, Weight Training and Personalized Nutrition coaching which is key for sustainable results. What makes JC Slim Down Challenge stand alone is the fun and convenience. A lot of the time, many fitness programs fail because they're too hard or too boring, or the schedule is too crazy. A mom who is up 5 times at night will have no energy to step out of the house at 5am to work out.
But with this program, we dance off calories with Zumba, we do strength training in the park (when the weather is nicer), and classes like Dance and Lift where we do both and have so much fun with it.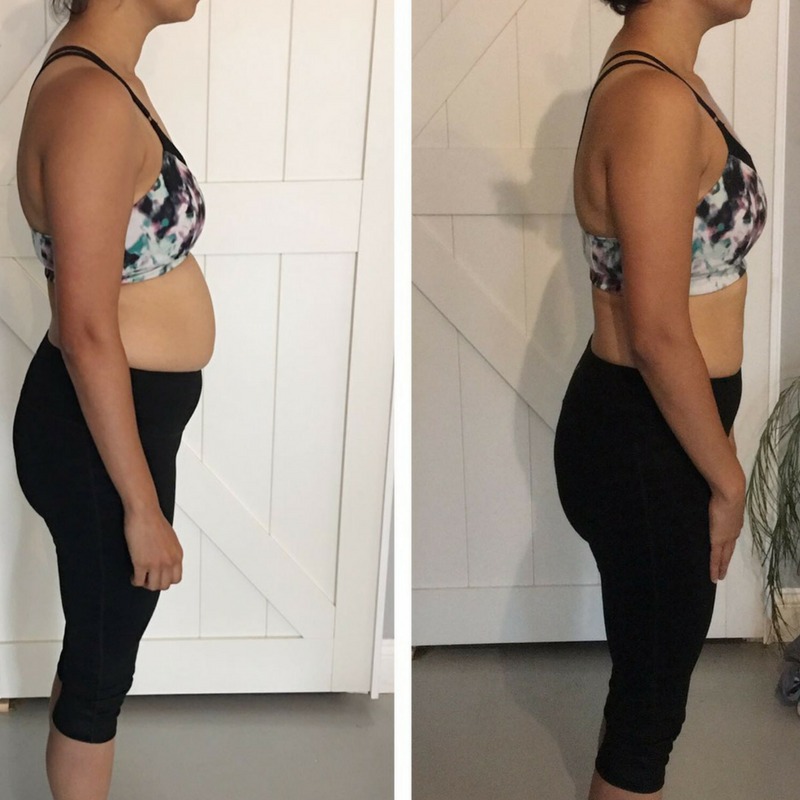 We offer onsite childcare for morning classes so the moms can drop by and get a workout in, and all evening classes are at 8:30pm. We have an online support group where we all talk about different things: share our meals, our thoughts, our concerns, our happiness, our achievements, some happy tears, and some crazy side planks, too!
What can people expect from the challenge? How does it work?
We have 6 challenges a year, and each challenge lasts 6 weeks.
During this time, they get:
Unlimited Fitness classes (Zumba and Strength Training)

2 to 3 in-home exercises in case they can't attend one of our classes

We steer clear from a one-size-fits-all approach to diet by offering one-on-one nutrition coaching, openly discussing routines, habits, and preferences to ensure each woman's journey was tailor-made.

A private support group where they can get in touch with us 24/7 and where we track their day to day activities such as meals, water intake, workout, steps, etc.

We continue to educate via Facebook live events with topics like recipes, meal prep, label reading, grocery guide, etc.

Before & After photos along with fitness assessment and measurements. We believe that they are not just one number in the scale, we measure their overall wellness.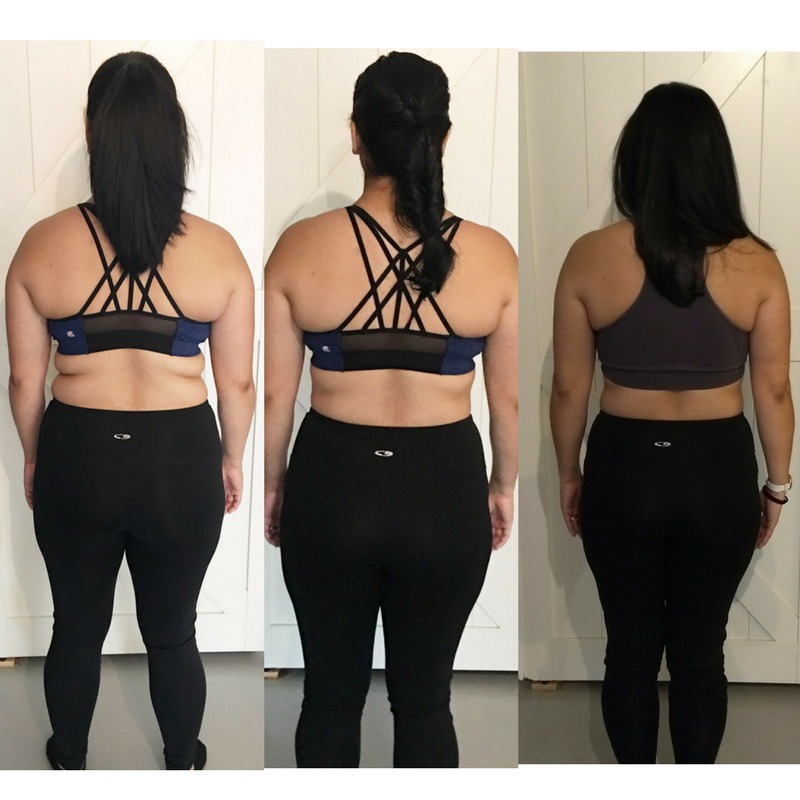 We also include perks like onsite childcare and thoughtful class timings (think evenings, when the kiddos are snoozing, or weekend mornings, when dads could take over) to make scheduling a breeze.
We also incorporate a lot of the fun factors into this program to make it super fun.  We give points for attending classes, for posting meals, for hitting their water goals, their step goals. There are also challenges on a weekly basis. Like crazy side planks, 20K steps, bring a friend to class, meal prep, workout with your hubby, etc.
The success of that first program, initially imagined as a one-time project, urged us to keep going— we haven't stopped offering challenges since last year!
These are the dates for the next challenges. We just finished the first of this year.
CHALLENGE 2: MARCH 17 – APRIL 28
CHALLENGE 3: MAY 12 – JUNE 24
CHALLENGE 4: JULY 28 – SEPT 8
CHALLENGE 5: SEPT 15 – OCT 27
CHALLENGE 6: NOV 3 – DEC 15
To register (https://www.goldensneaker.com/slimdownchallenge)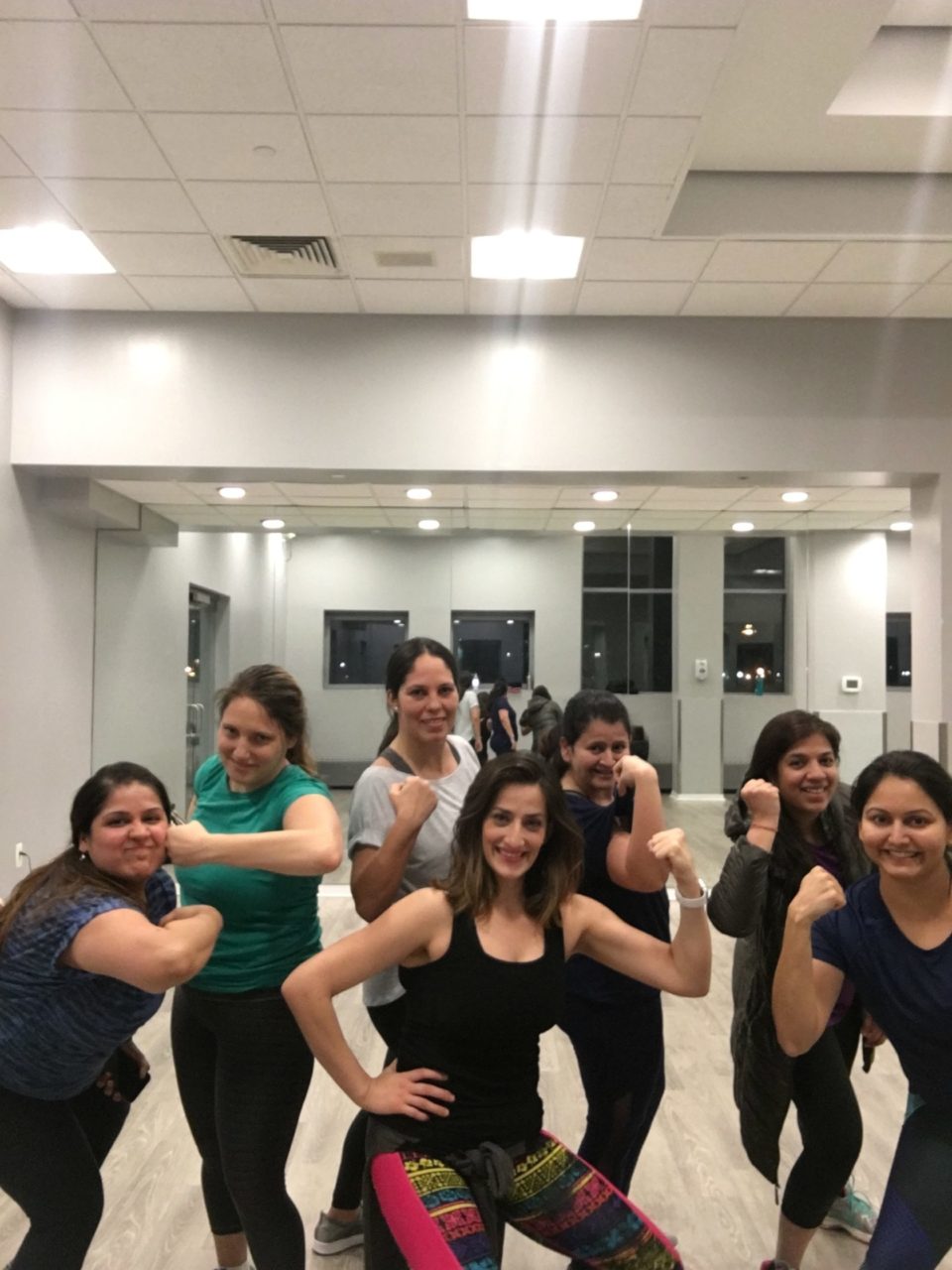 What results have you noticed from those who have participated in the challenge so far? Any stories or testimonies that stand out to you?
We conducted 6 challenges so far, and about 60 women have participated. Most of them report that they felt more energetic after the very first week, they feel happier, they felt motivated by the support group. And the biggest factor was that the whole family felt inspired and started to make healthier choices, and the kids started eating their fruits and veggies. Some former challengers reported they are still going strong and haven't gained a pound because this program teaches them how to make healthier choices on a day to day basis. Basically, it's not just to shed pounds before the summer, it improves their overall health.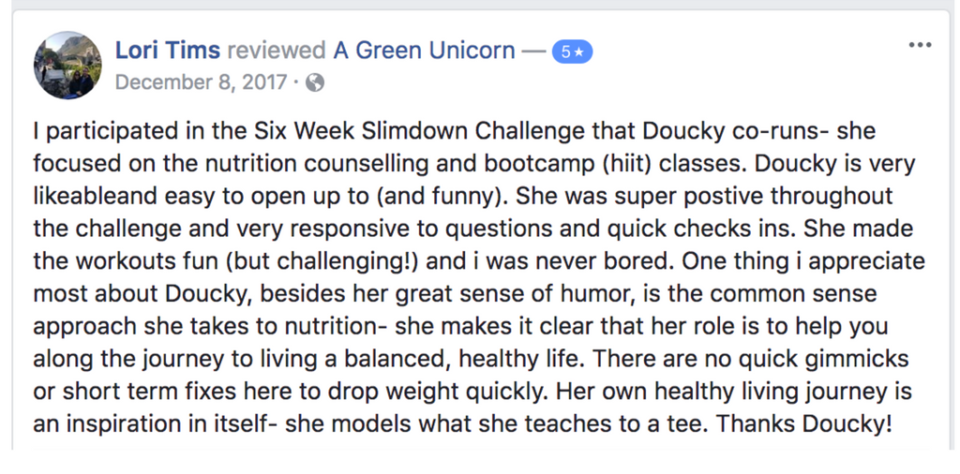 What is the overall cost of this challenge? 
Its ONLY $11 a day (equivalent to 2 cups of coffee). You can reserve your spot for $40, which will go toward the membership cost. The total cost is $480 and we have several payment installment options available. If you join with a friend, both of you will get $20 off.
Click here to TRY A FREE class!
Check out the photos below for more testimonials and before & after photos!
---
You can find Kausar and Doucky on: