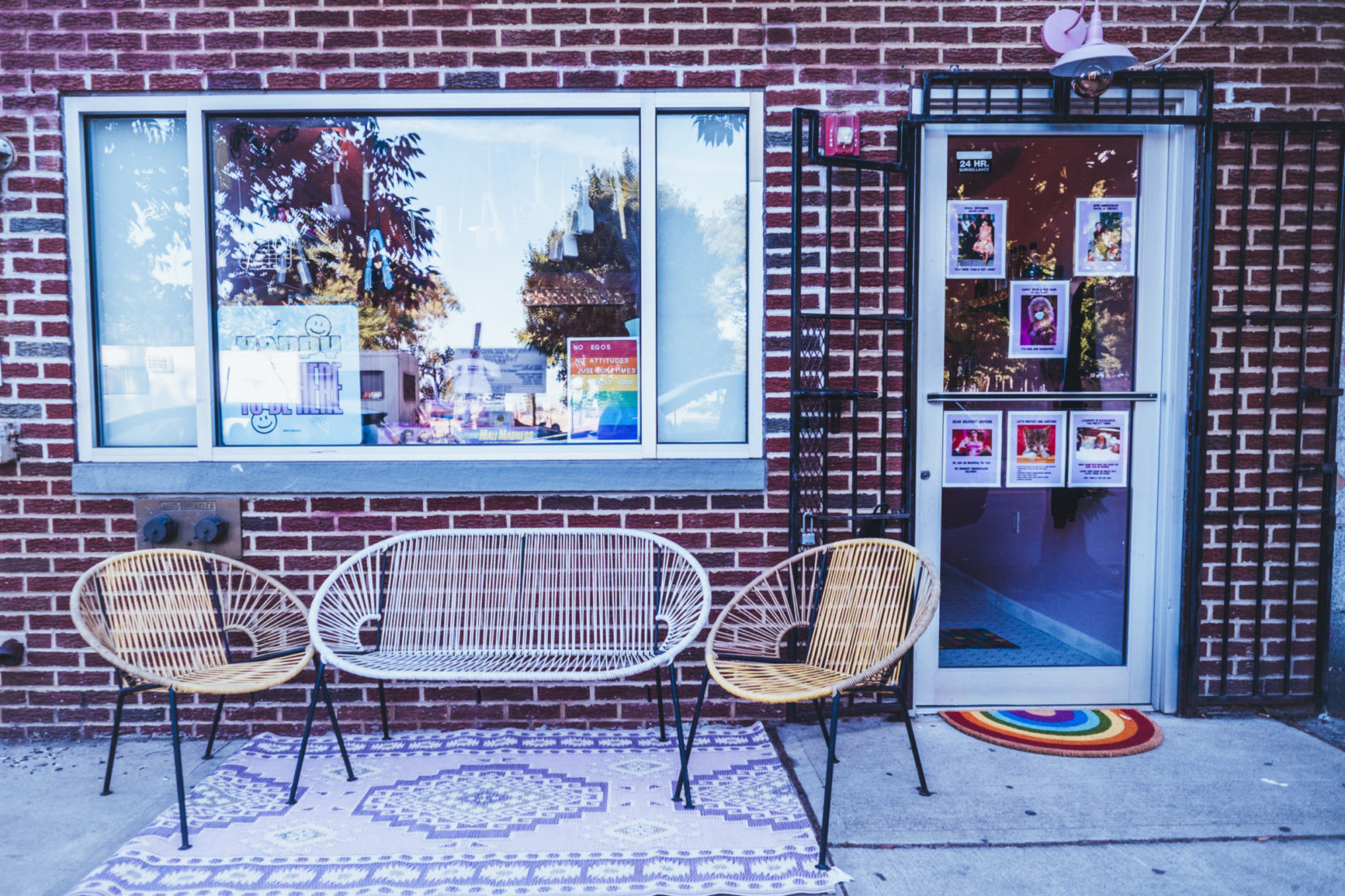 On Monday June 22nd, all personal care shops re-opened in New Jersey. As soon as the announcement was made, my bestie Anatalie who owns The Hair Room JC sent me a text and asked, "Want to be my first customer at my new location?"
"Fuck yes," I said. I've been alongside Anatalie's entrepreneurship journey since before she opened her salon downtown, and we became really great friends. Anatalie is a BOSS bitch and the person I go to for business advice, she's a force to be reckoned with. When COVID shut down the city, she took matters into her own hands and pivoted her business to offer products and merchandise to keep her business afloat. I fuck with her heavy.
Before the shut down, while getting my monthly grey hair coverage, she told me she would be opening a second location in the Heights on Palisade Ave. Something she's been talking about for years. Then COVID sort of fucked that up, BUT it did give her the time to work on the new space and make into a dream salon – The Hair Room, Part Too. Proud to call her a friend.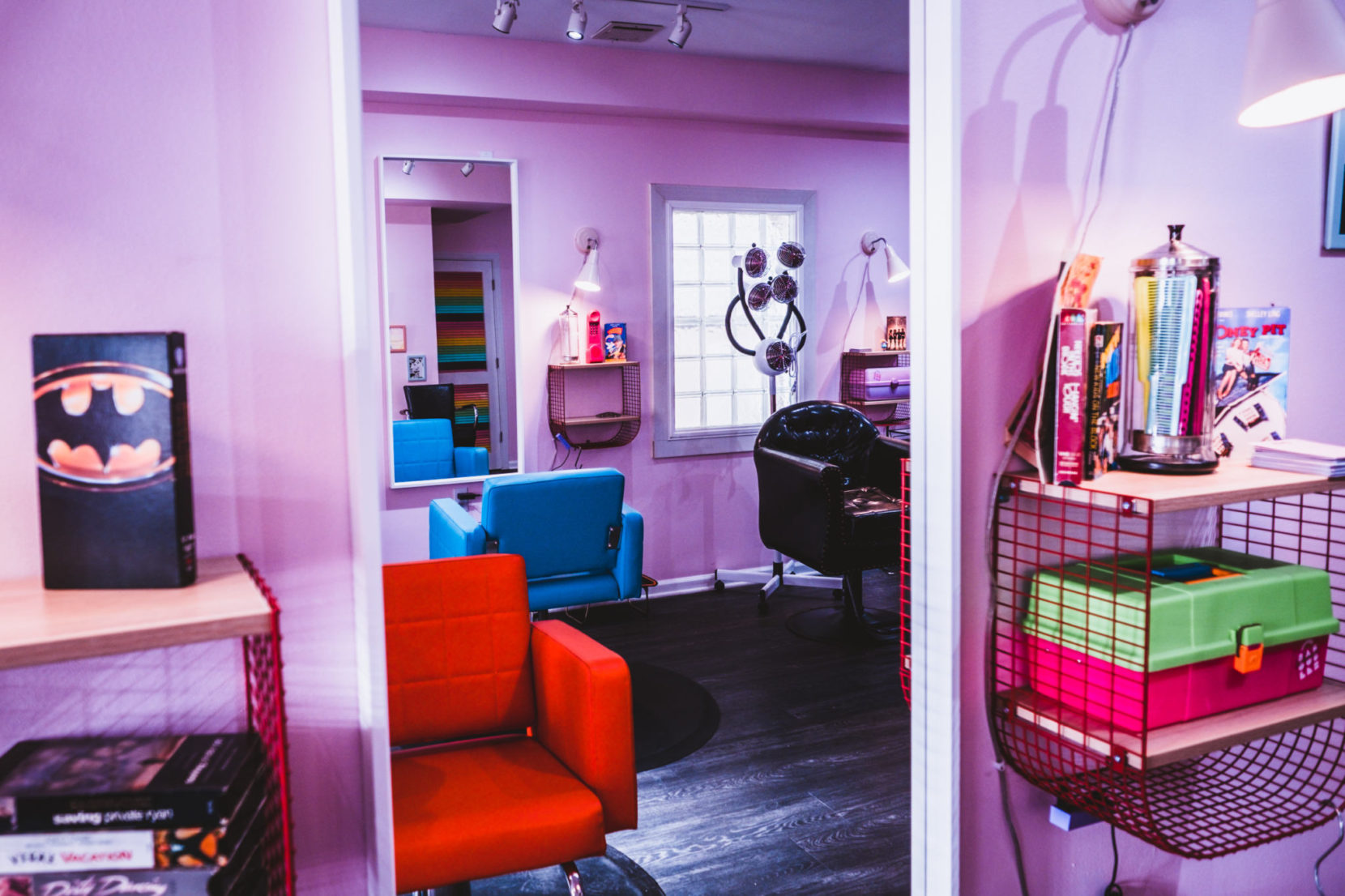 I was her first customer this week, and got to experience self-care in a pandemic (yes we are still in it fyi).
The experience was awesome, I felt super at ease and comfortable with everything and Anatalie revived my hair but really revived me. I am brand new.
The Hair Room is a safe space, a warm and welcoming environment. It's one of my favorite "hang-out" spots where I get treated like the queen that I am. Check out this fun video!
---
More About The Hair Room
Mission statement: To provide extraordinary services that empower our guests, team, and community. The Hair Room JC offers a warm, welcoming and safe environment free of judgement. We maintain a zero-tolerance policy for bigotry, discrimination, and homophobia at our salon. We strive to provide a space where our guests and team feel valued, confident, and seen. With our second location in only 4 years, it shows that our momentum, passion, and vision are embraced and supported by our beloved community.
The Hair Room JC was born with the vision to provide a safe space for both guests and stylists. A place where your voice is heard, not ignored. An environment where you would be encouraged and given the opportunity to flourish and grow. A place safe from egos and attitudes, preconceived notions and pretensions. A place you can call home. We are excited to be one of Jersey City's favorite neighborhood salons and with the continued growth of our community, excited to offer a bigger space with easy access from our neighboring communities like Hoboken, Union City, Newark and Edgewater.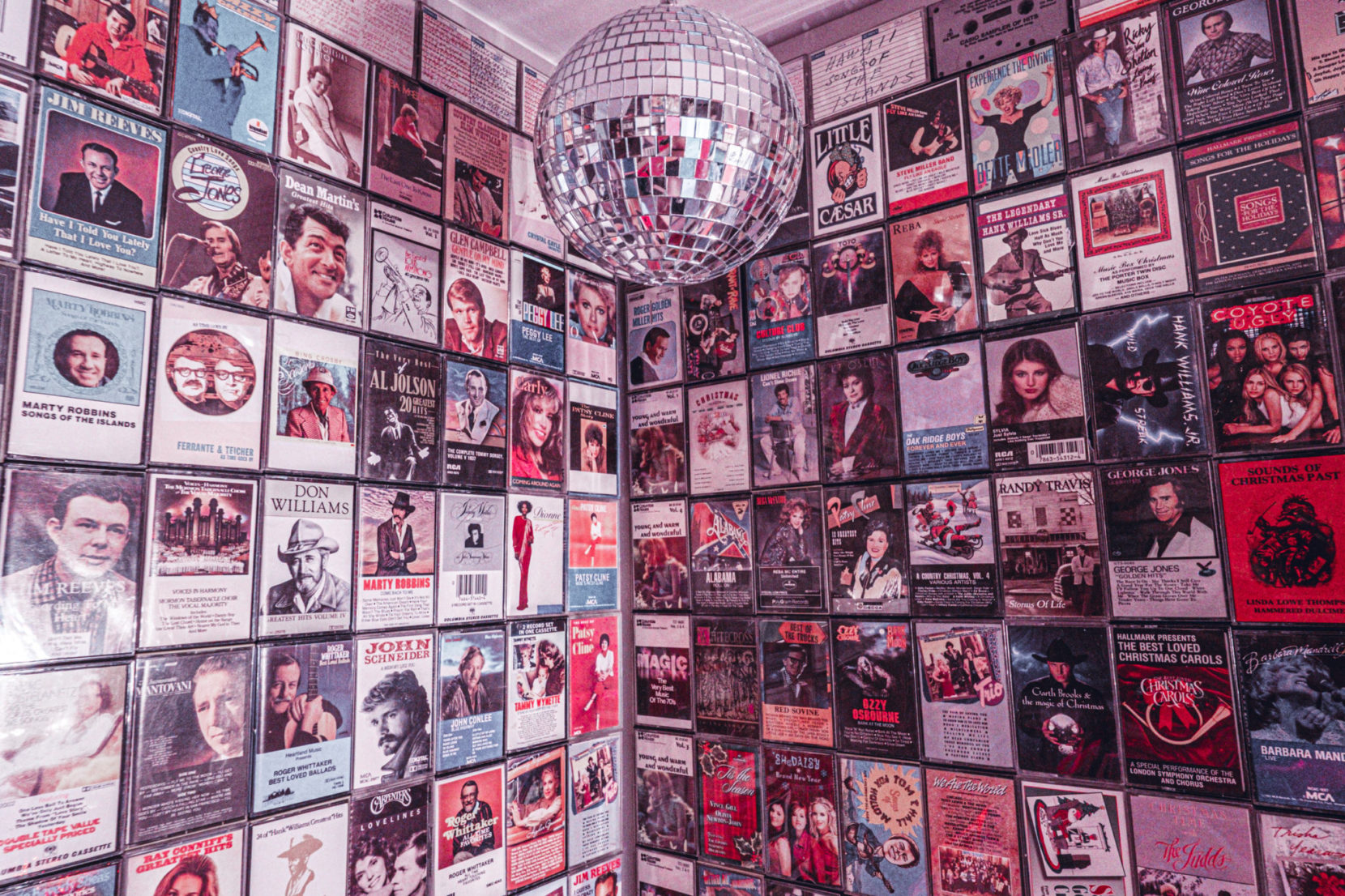 The Hair Room JC is founded by former Texan, thrift store nerd and Master Colorist, Anatalie David. After moving to Jersey in 2012 to pursue her career as a hairstylist in NYC, she found herself exhausted with stereotypes that revolved around "egos and pretentiousness" and decided that she could redefine the salon environment and create a strong message of inclusion and positivity. Through her extensive service and beauty industry backgrounds and ability to make people feel at home, she knew she had something unique to offer to her new community of Jersey City. With this vision she created The Hair Room JC – No egos. No attitudes. Just fun times and great hair – and with that The Hair Room was born, opening her first salon in Jersey City, New Jersey in 2016.
The Hair Room JC is a full service hair salon that offers modern techniques and vintage vibes. Services range from haircutting, coloring, balayage, color corrections and transformations.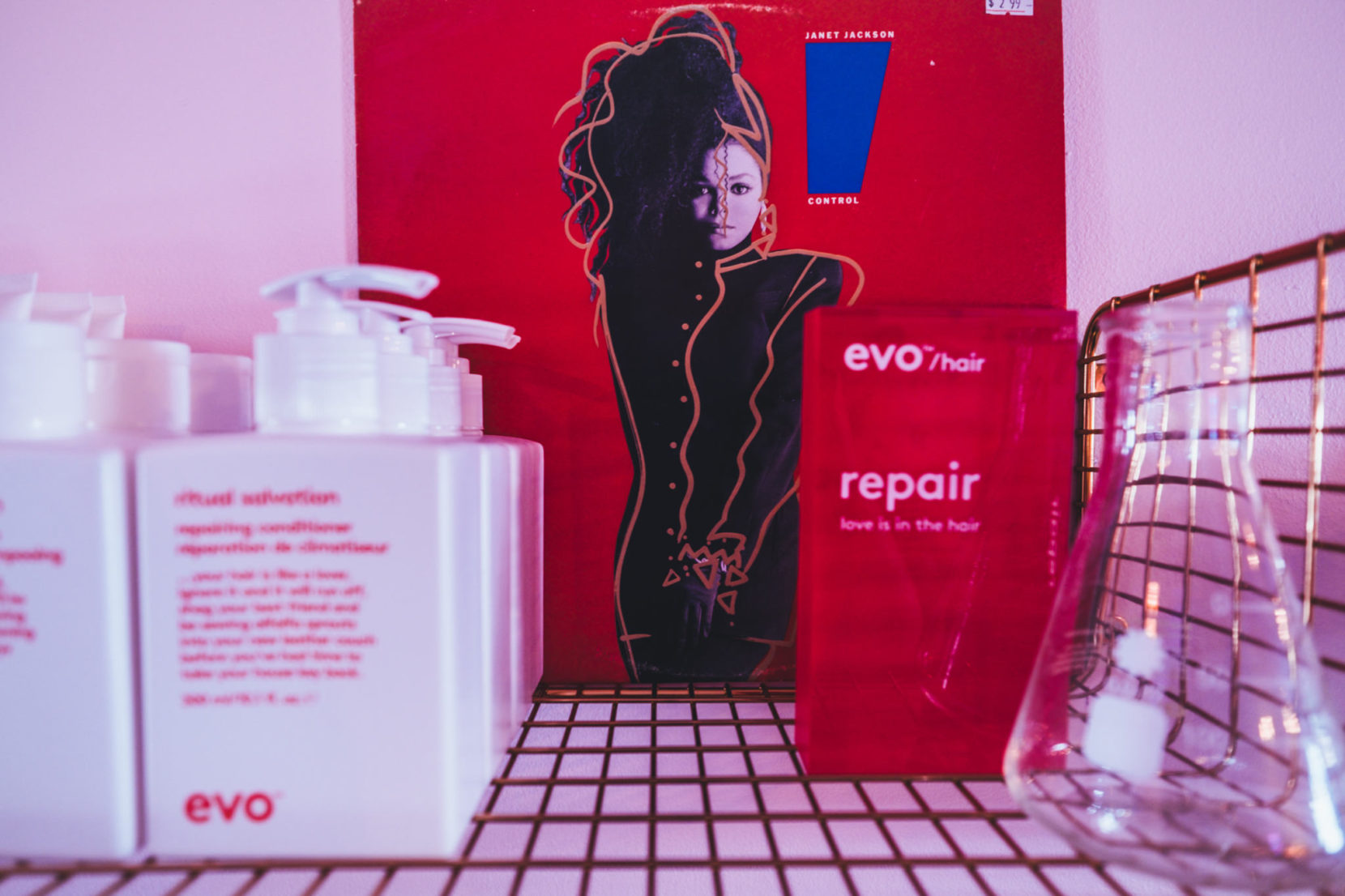 DON'T CALL IT A COMEBACK
Opening a second location isn't ​all​ we've been doing during the Q​(uarantine)​.
We've also gotten a bit of a facelift. We're still The Hair Room JC you know and love, a modern beauty salon with the look and feel that takes you back in time; maybe now it's just a bit of a different time…
We've been dropping hints, who's been picking 'em up?
We were extremely blessed to qualify for a grant from the SBA as well as the PPP loan in order to get our team back to work before we reopened to the public.
YOU CAN ALWAYS COUNT ON US
During Q we continued to engage with our guests. We never took a break, we've been here for you all along. We hosted trivia nights filled with fun and prizes. We also launched our livestream classes where we taught our guests how to clean up their partner's haircuts, use hot tools to spruce up their everyday or WFH look, learn how to braid, and we even baked together! These moments we virtually spent with our guests lifted our spirits by allowing us to continue doing what we love to do. We hope we were able to return the favor.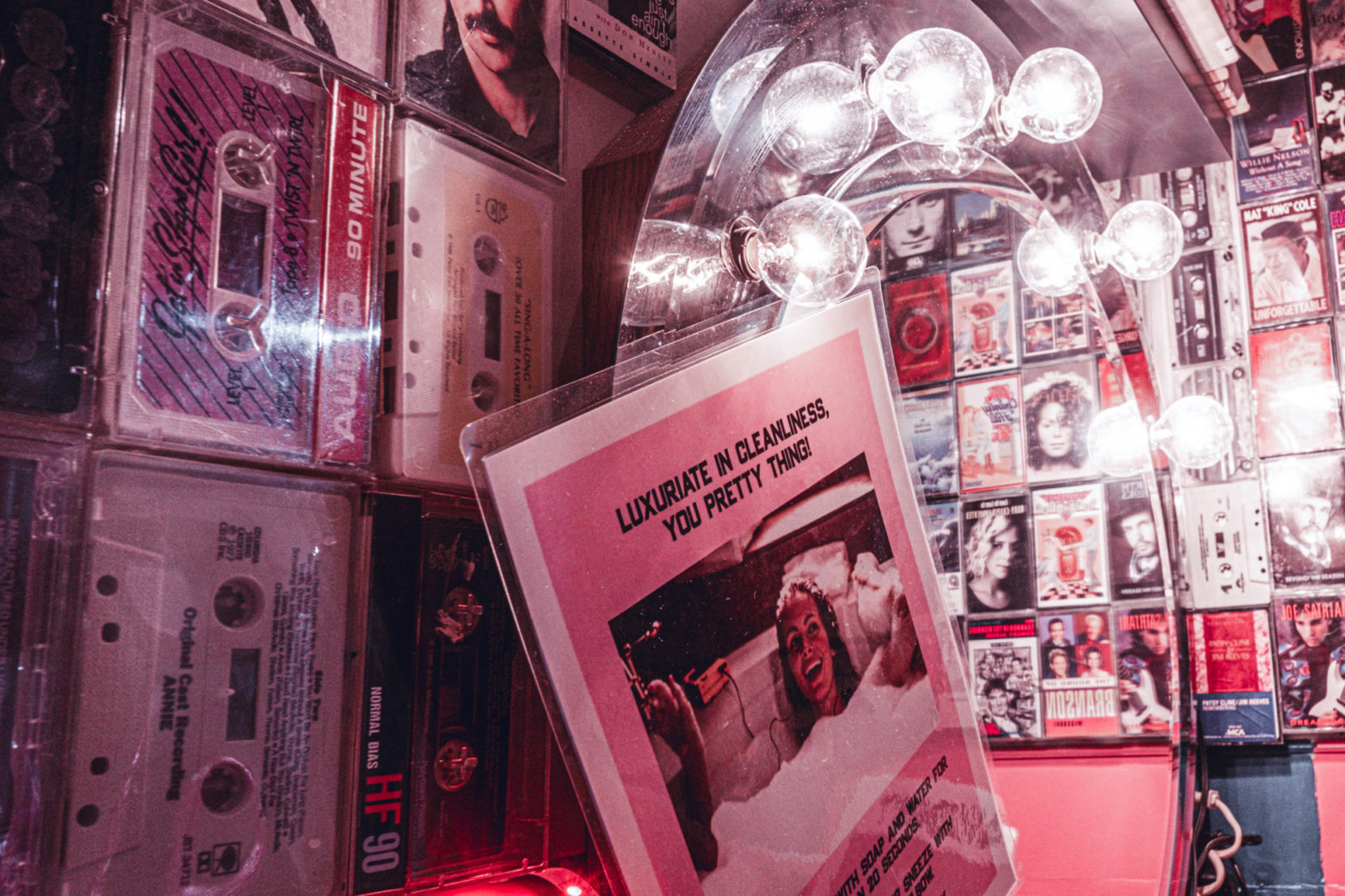 SHOP TILL YOU DROP!!
Our online shop also received a major overhaul. You can now purchase all of The Hair Room JC's favorite brands like Evo, Olaplex, and R+Co online. We offer delivery straight to your door as well as in salon pick-up. We also now have merch! We have some of our favorite designs available on anything from t-shirts to throw pillows. It's a must see!
MIND YOUR P'S AND Q'S
Now that we're out of Q and can have you back in our chairs, we want to assure you that your safety is our priority. We're dotting our i's and crossing our t's – and then sanitizing them. We are keeping up to date on all safety protocols and mandates. The whole team at The Hair Room JC has also completed the Barbicide Covid-19 Certification for further education and safety. We will always make sure to provide you with the high-quality service, hospitality, and love you expect from our salon.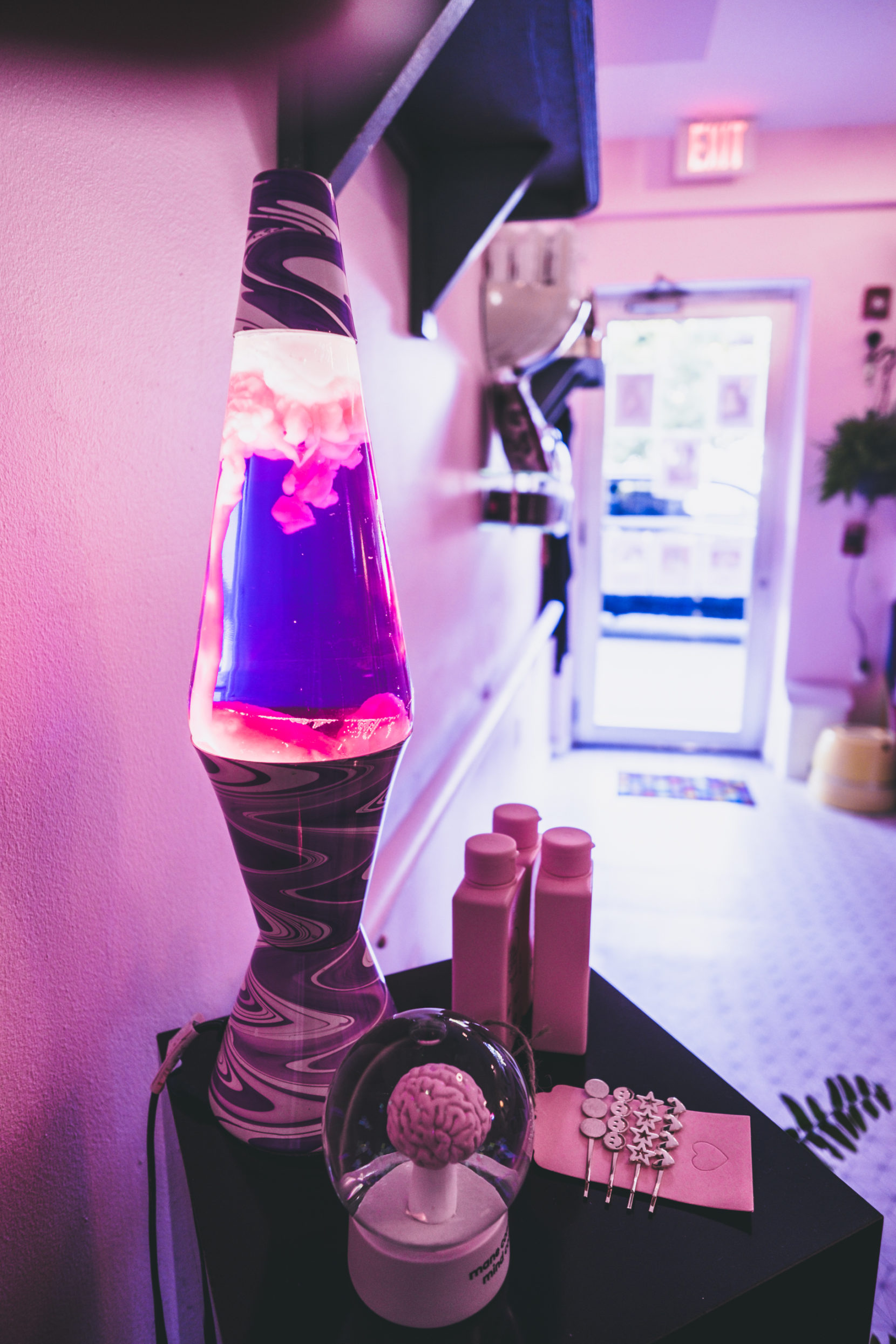 WE'RE LOOKING FORWARD TO THE NEXT CHAPTER IN THIS CHOOSE YOUR OWN ADVENTURE BOOK. CAN'T WAIT TO SEE Y'ALL THERE!
For more info about The Hair Room JCs community and services visit thehairroomjc.com or follow the movement on social @thehairroomjc on Instagram.
Contact: Anatalie David
info@thehairroomjc.com
The Hair Room JC Part Too
467 Palisade Ave
Jersey City, NJ 07307 (551) 689-2045