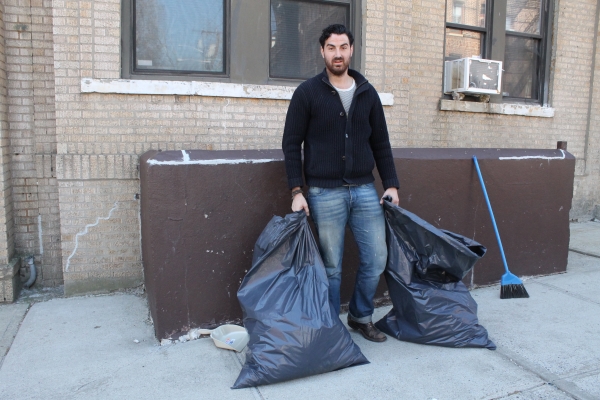 Last month I joined my friend and local chef David Trotta aka Whealth for a citywide clean-up effort. He scooped me up on a Sunday at 9am with a fresh cup of coffee. Then we picked up and dropped off some supplies and off we went to the Hilltop area to start the clean-up effort. Within 5 minutes of cleaning, my whole perception of garbage changed.
We were picking up everything from scrap paper to cigarette butts– it was honestly disgusting.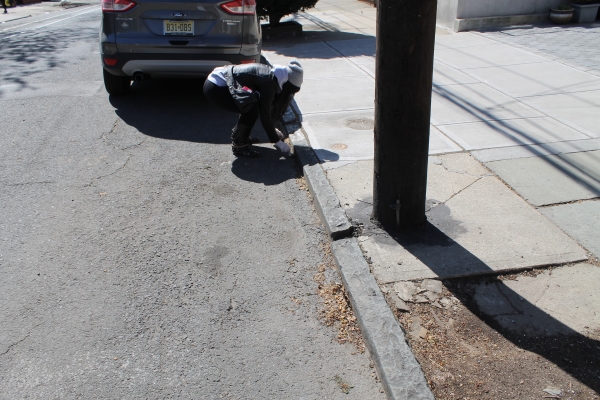 After participating in this effort, I realized that the stuff you put out there, will most likely stay there and that's not cool. If you are one of those people who constantly complain about garbage in your neighborhood, well now is the time to get off your technology and get out there and do something about it. Join the #SeeClean team and if you can't, throw your junk in the garbage because I don't want to pick it up. I am too pretty for that shit.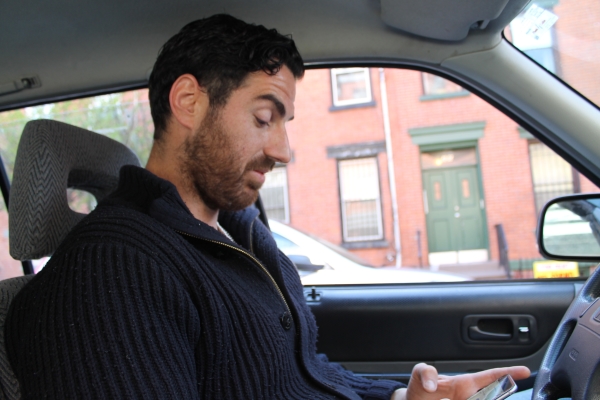 What's your name? David Trotta.
Give me a little background on this Cleanup effort: Last month, I got put in touch with the people who run the Trash Mob in the Jersey City Village. The Trash Mob, what they do is, they organize the whole village and you just cleanup in front of your house and you put your trash out in front of your house. They have a black van with a Godfather-esque Trash Mob logo and they come around and they pick up all your garbage. They have a website and they show you where all the heaviest amount of garbage was picked up, its super cool. From that, I was connected with these people about, "Hey, how do we bring up a cleanup effort citywide?" and I was like "Well, you just, you just fucking doing it."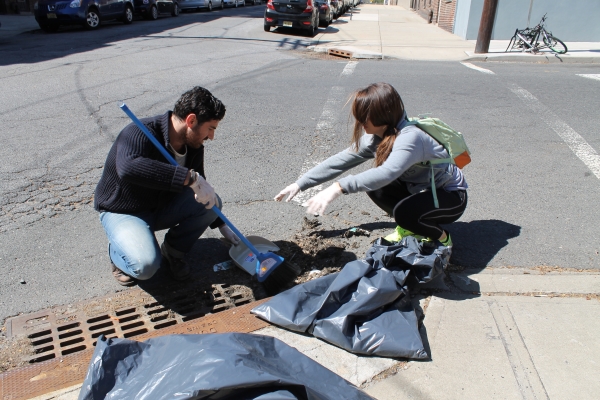 So I meet with these people and after having brunch with them at Union Republic, I was like "Well, I'll pledge to get twenty people next month to clean, whether it's like ten neighborhoods or twenty neighborhoods, I'll make sure I'll get a bunch of people together." Last month when they did their little Trash Mob, I worked up in the hilltop with about a couple of people and we picked up about 100lbs of garbage and I met with them and we chatted. I met this guy named Aaron Golembiewski, and he was the person who introduced me to Trash Mob. When he called me he was like, "It's not just about picking up garbage it's about getting people to change their perception about the urban landscape and that trash isn't just part of it." To me that was like "Oh, well that's fucking cool." That kind of changed things for me and he was like "Yeah, getting people to see trash."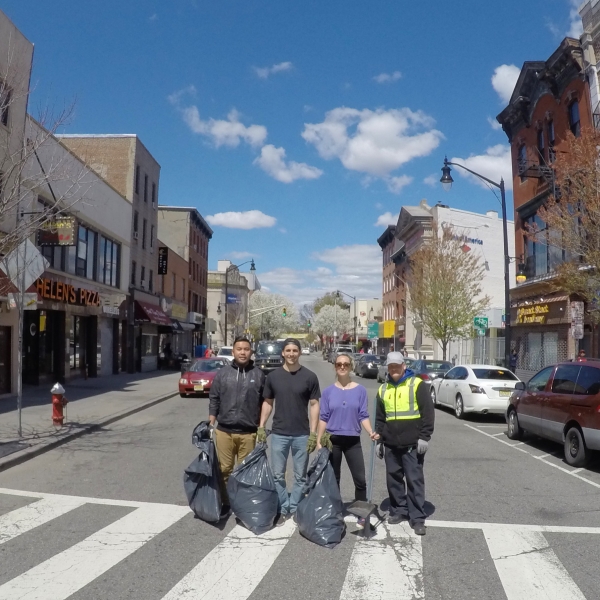 It's not just about the cleaning of the garbage because if you think you're going to clean up the city by organizing pickups you're wrong.  You're going to pick up and the school kids are going to throw their garbage on the ground again and that's okay, because that's what's going to happen until you get people to change their perception that it's not okay to do that.
We're coming up with promotional materials for it and the original idea of what it was going to be called was "See Trash," and this guy sends over a posted that's like "See Clean." And I was like, "Are we changing the name to "See Clean?" and he's like "Happy mistake?" and I'm like, "I think so."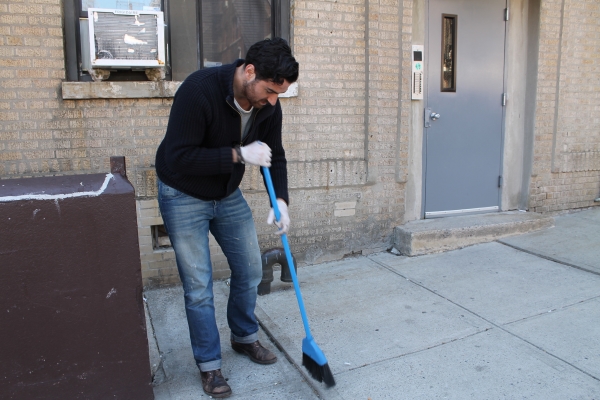 So when is the next one going to happen? The last weekend of every month.
 Last month 11 neighborhoods were cleaned by what he project calls "firestarters". A fire starter is the first to tell the message and organize a neighborhood. They are someone who can gather a group to clean but also has no problem being the only one at their clean up, where the each time we get more people to join, the first starter is happy to doing a clean up solo and just spreading the message.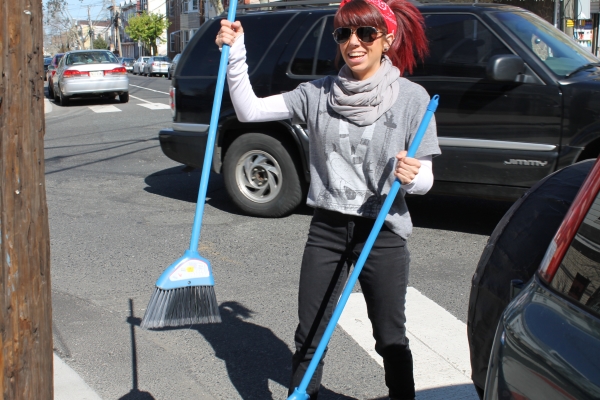 In these beginning months it's about getting the right group of people together to maintain a consistent effort, the person that will go it alone for the love of neighborhood and city and sense of whats right, that's the person that will show up every month.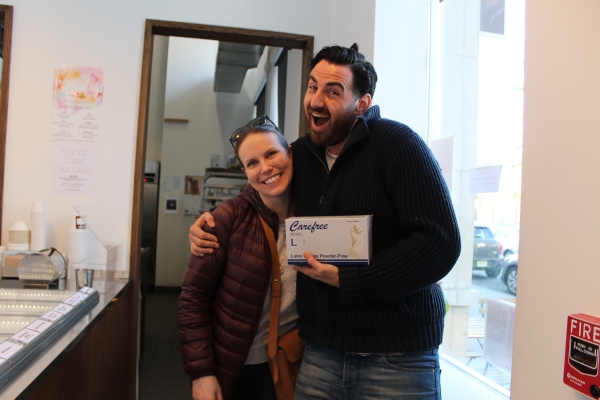 Each month we think of a different way to connect all of our trash pick up volunteers, last month we treated coffee at the meet up spots, this month, if you participate in a clean up in your neighborhood and share a pic with the hashtag #seeclean you get invited to a private brunch which we will be hosting after the pick up.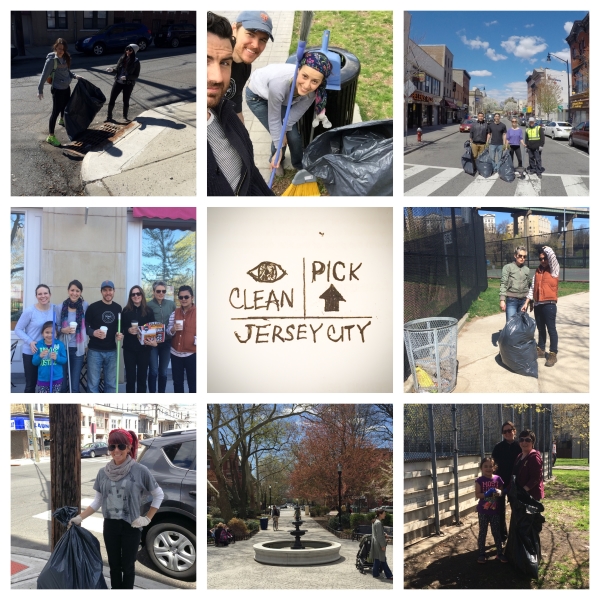 ---
If you would like to get involved or already have a pick up going in your neighborhood we would love you to join us the last weekend of every month from 
10am-12noon
 so please contact David Trotta at 
whealthandco@gmail.com
. or reach out via DM on instagram at whealthandco.