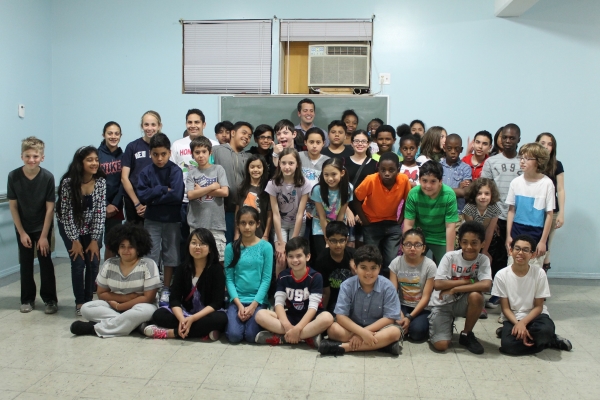 A few days ago, Michael Billy,  a board trustee, as well as a Co-founder and V.P of the Jersey City International Film and Television Festival (among many other things he does) invited me to visit The Ethical Community Charter School to meet Raphael Miranda.
Raphael Miranda is a local celebrity, a two-time Emmy award winning Meteorologist for NBC and also an amazing human being. He took time out of his busy schedule to visit these young Jersey City kids and inspire them to go after their passions.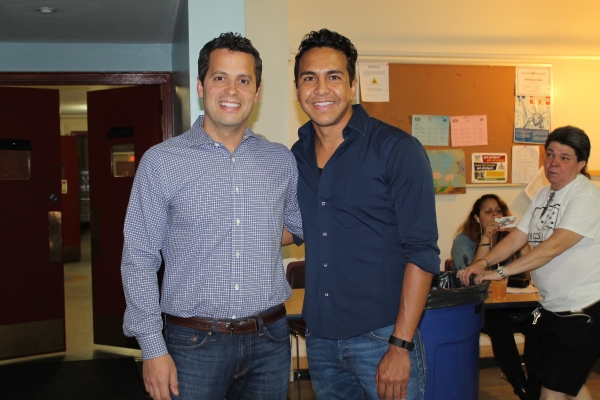 Michael Billy went up first to introduce Raphael, and I would like to note how amazing Michael was in front of the kids. I know he is always doing these types of things in the community and a natural entertainer, but it was still cool seeing him in action.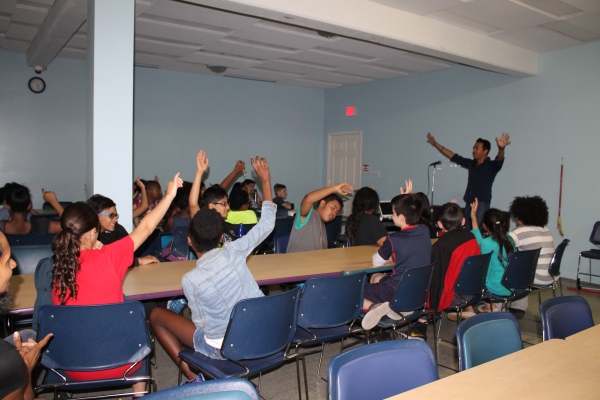 Raphael went up and talked about his life as an award winning Meteoroligist, what his life is like being on T.V, where he points to on the green screen (I always wanted to know that one) and how he got to where he is today. Raphael told us that he grew up watching the Weather Channel over and over! Now, that is passion right there.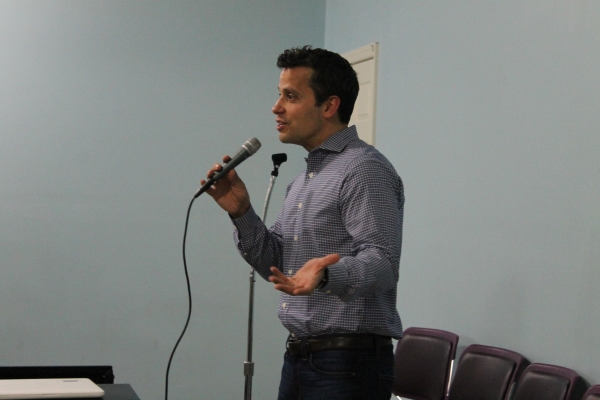 After his presentation, he answered all the kids questions and they all got together for a group picture. Adorbs!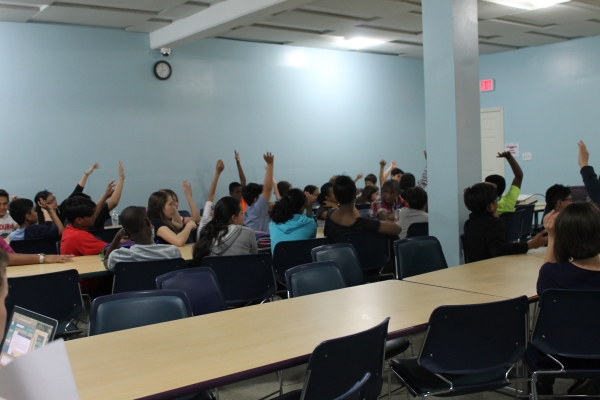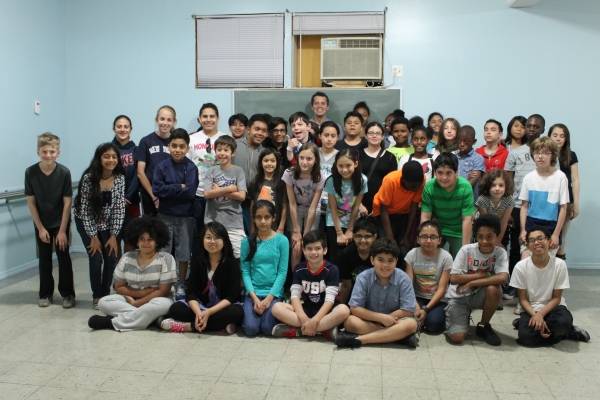 We took a short little break and walked around the school to visit a class that were taking care of baby chicks! how cute!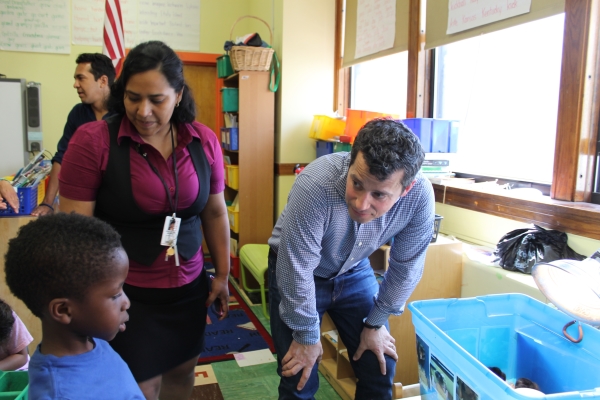 We went back to the auditiorium and Raphael read a weather book to a group of excited 1st graders.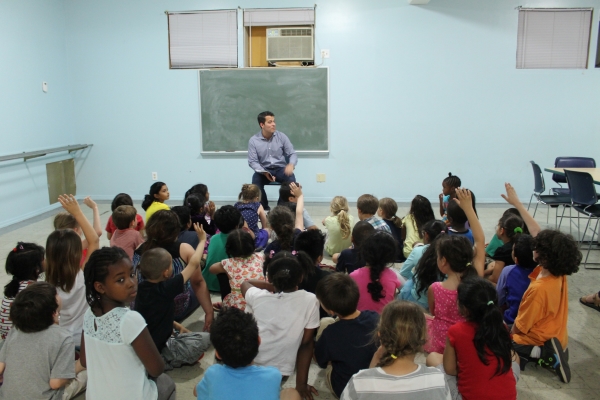 I had a blast! Raphael, this humidity is killing my hairdo. Can you do something about it?! Thanks :)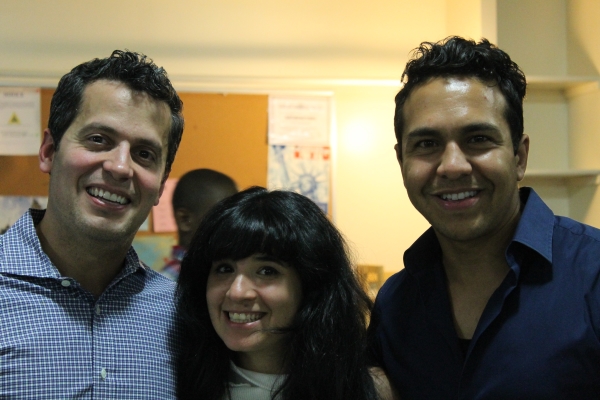 teccsJC.org #TeccsJC