I first met Nia at a Rising Tide Capital event, where I learned more about her business Myrtle & Flossie. Nia has a wealth of knowledge and advice to offer for fashion lovers and moms on the go. I stopped by her boutique at 140 Sip Ave. in the journal square neighborhood of Jersey City to talk about fashion, women's wellness and what this Model Mommy was all about!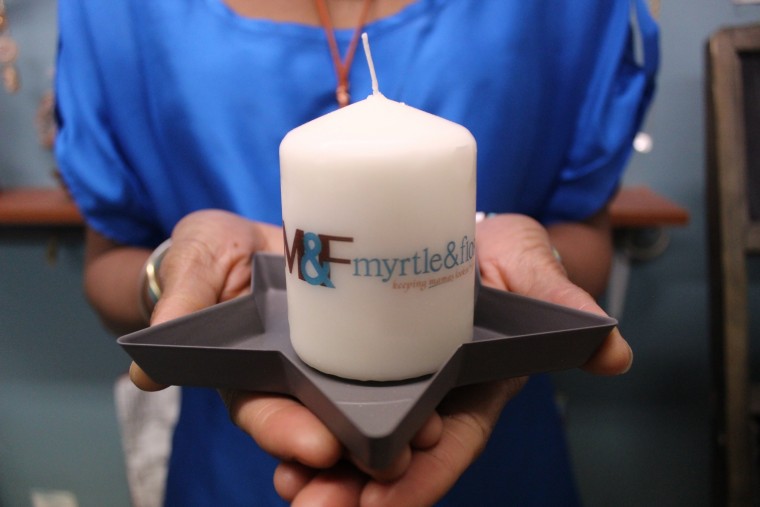 What's your name? Nia Reid-Allen
Who are you and what do you do? I am a Mom of my beautiful daughter, Isa, a Model and the proud Owner of Myrtle & Flossie, a local Jersey City lifestyle brand with a focus on postpartum care offering a unique blend of easy fashion, homeopathic body-care products, information and specialized wellness services. I'm also a certified postpartum doula.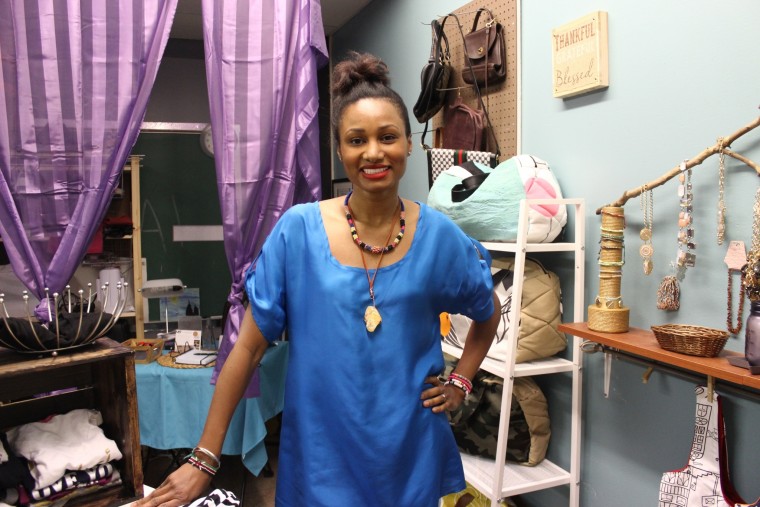 How did you come up with your business name? 
Myrtle Lee and Flossie Mae are my maternal and paternal Grandmothers. My sister and I are named after them both as our middle names. As a child, I struggled to embrace a unique, dynamic and very mature namesake. As an adult, I couldn't be happier to carry the name. Being that my business focuses on women's wellness and postpartum care, it was only fitting to use the names of the ultimate mamas, our grandmothers.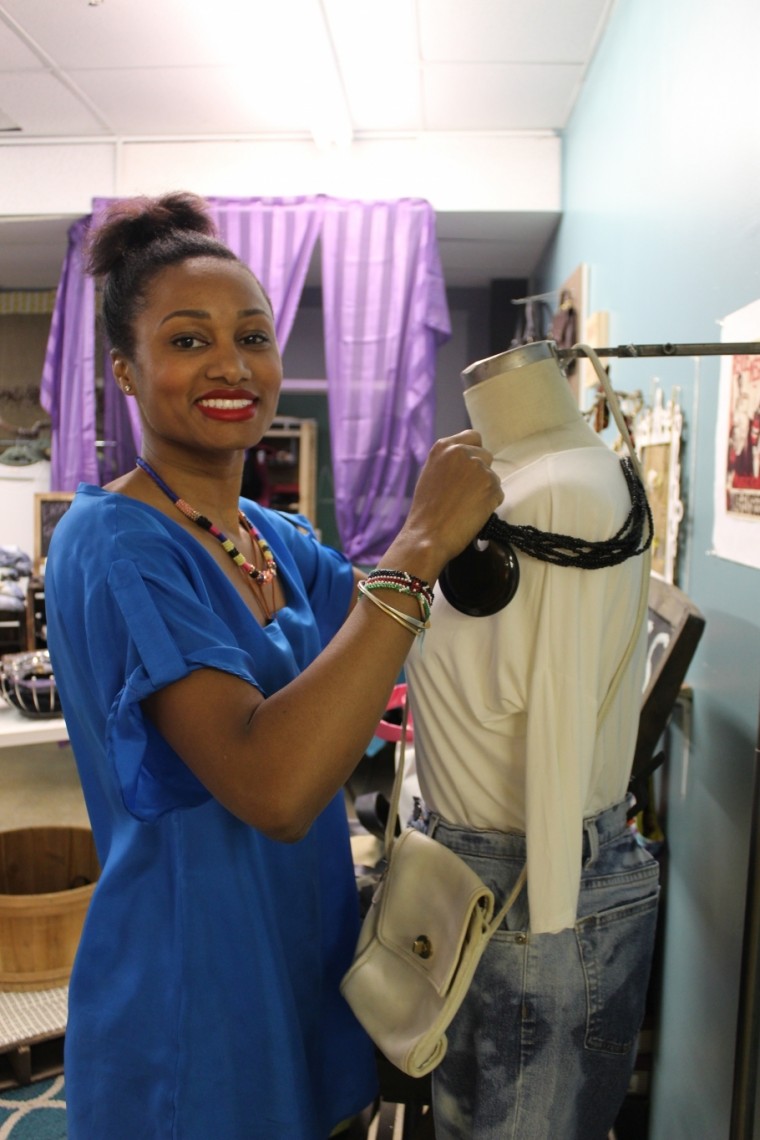 Tell us about your start in modeling.  I was in college at the University of Michigan and I was scouted for a modeling show hosted by Enyce clothing brand. They were looking for models and held fashion shows around various college campuses to help spread awareness of their brand. Unbeknownst to me, it was a contest to crown Kings and Queens for something bigger. Out of 300 people who tried out, I was one of twelve finalists. And then out of the twelve, they chose me as the Queen of the runway. I won a one way ticket to New York, which was literally around the same time as graduation along with a 6-page editorial in The Source magazine. It was like, graduation one day, and the next day my life starting.
How did you land in Jersey City? I came to New York when I was twenty-one right after graduation. I got with a modeling agency and lived in Harlem for a little while. I was a cocktail waitress at Justin's while modeling nationally and internationally. I was dating my husband who was my boyfriend at the time and we decided to live together. Once we got married, we were ready to buy a house. A good friend of mine bought an apartment in Jersey City and we would come visit her every now and then. We really liked our visits and grew to love Jersey City. So my friend brought me around downtown and I kept thinking of how it reminded me of Brooklyn. My husband Chris and I decided Jersey City would be our home.  Three weeks into being a Jersey City resident, I found out I was pregnant.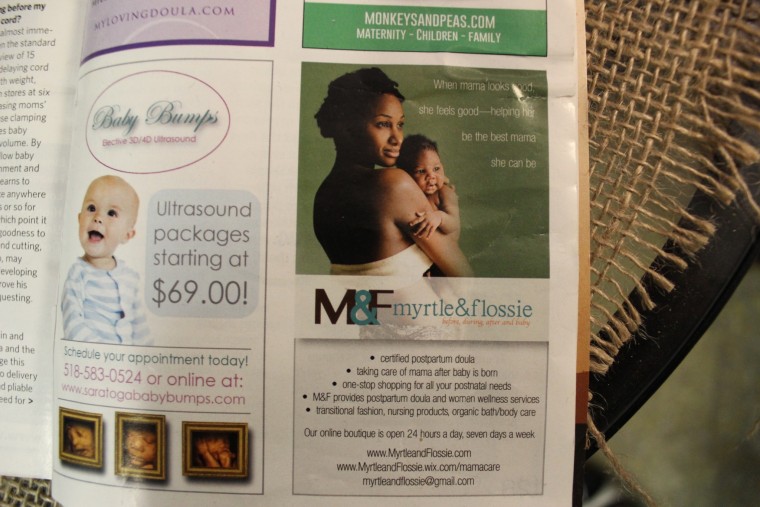 Wow, that's insane! Did being a mom help you decide to start Myrtle & Flossie? Well, I had to quickly get immersed in the Jersey City community and align myself to find doctors and prenatal services. This was four years ago in the Hamilton Park neighborhood and there was practically nothing around. Not like how Jersey City is today. Coming from a fast paced city and from the life of a model who's now becoming a mommy, I saw a need. I was curious how the journey of pregnancy and motherhood would be because I had to slow down a bit as my pregnancy advanced but I didn't want to sacrifice fashion. I found out after I gave birth, there was a lot of unanticipated ease and issues that came up. No matter how many educational classes you went to, no matter the advice you were given or the books you read to help with expecting, there were very few brands and services out there that help moms with life after baby. The spectrum of post-partum/post-natal/post-maternity spans much farther than people realize. It's not just about the mom who just had the baby. There are different degrees and levels to it. And that's why Myrtle & Flossie exists to help keep mamas looking and feeling great. It's not just about fashion, it's overall wellness and care.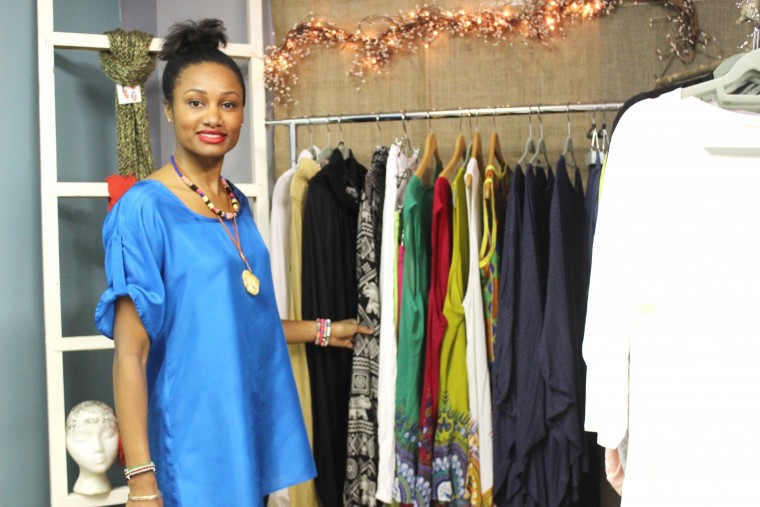 Tell us more about the products you sell. And by the way, I've been shopping with my eyes since I got here! 
My products are all about being green, eco-friendly, eco-conscious, multi-useful while still being bohemian chic. I believe in high quality and long lasting fashion items. Now that I'm a mother, my products are inspired from not wanting to waste things. I also want the products to go a long way so if there is more than one use for it, then great! The products that I hand make include some of the easy fashion clothing, herbal homeopathic bath and body care, and the multi-functioning accessories such as the duffle bags, which can also be used as a diaper bag and tote bags. I always loved the concept of DIY and I was taught how to sew at age thirteen. I also have a brand partnership with a jewelry company in Michigan so that's also available at the Myrtle & Flossie boutique or any pop up shop I participate in.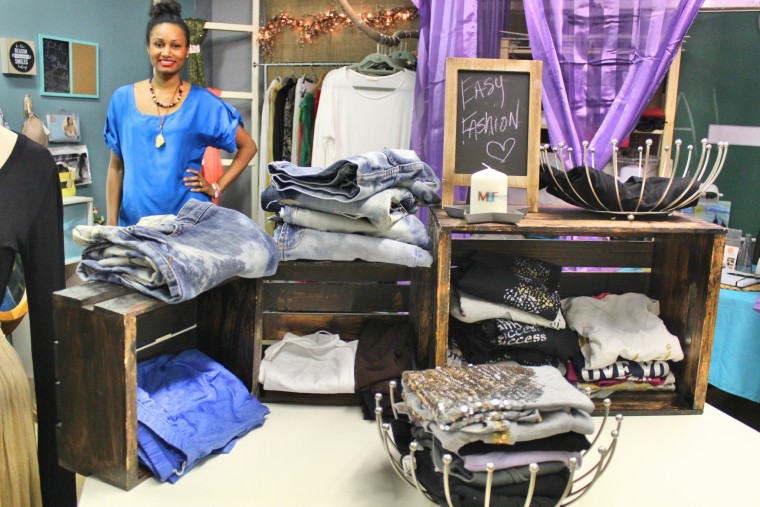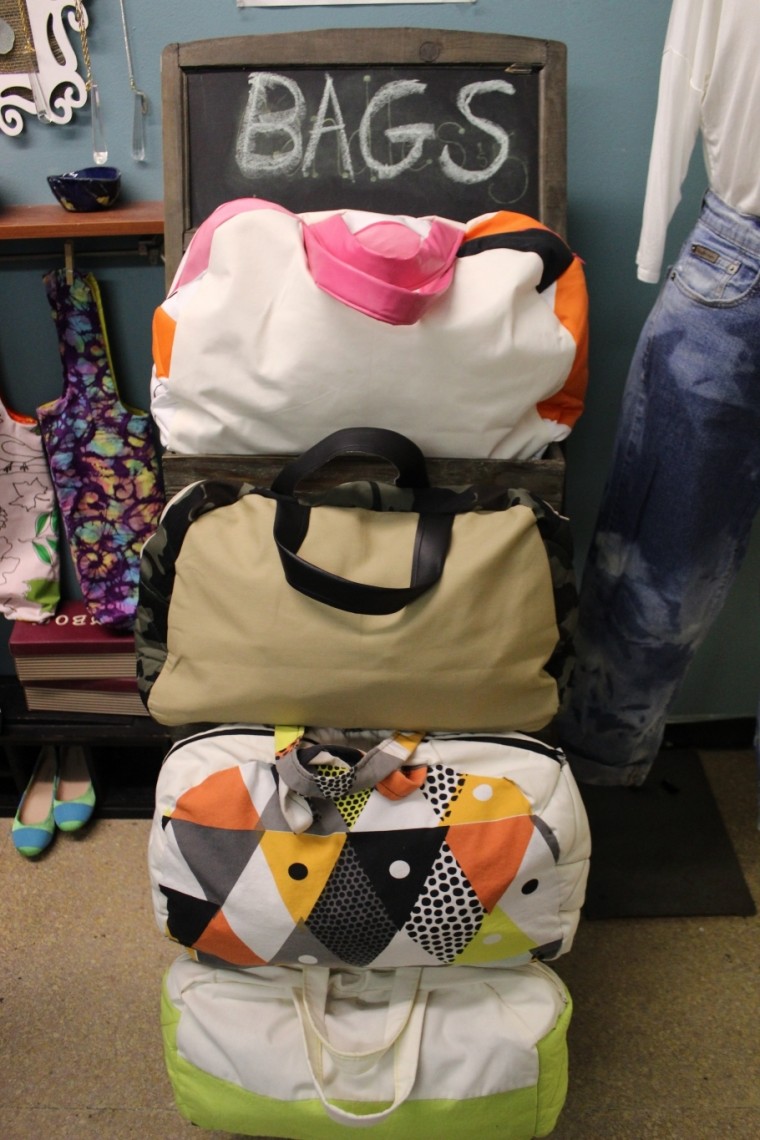 I love how durable your bags and tote feel! Really diggin' the designs too. How much are they? 
Thank you! The weekender duffle bags are $75 with vegan leather straps and the hybrid roll-up reusable tote bags are $23.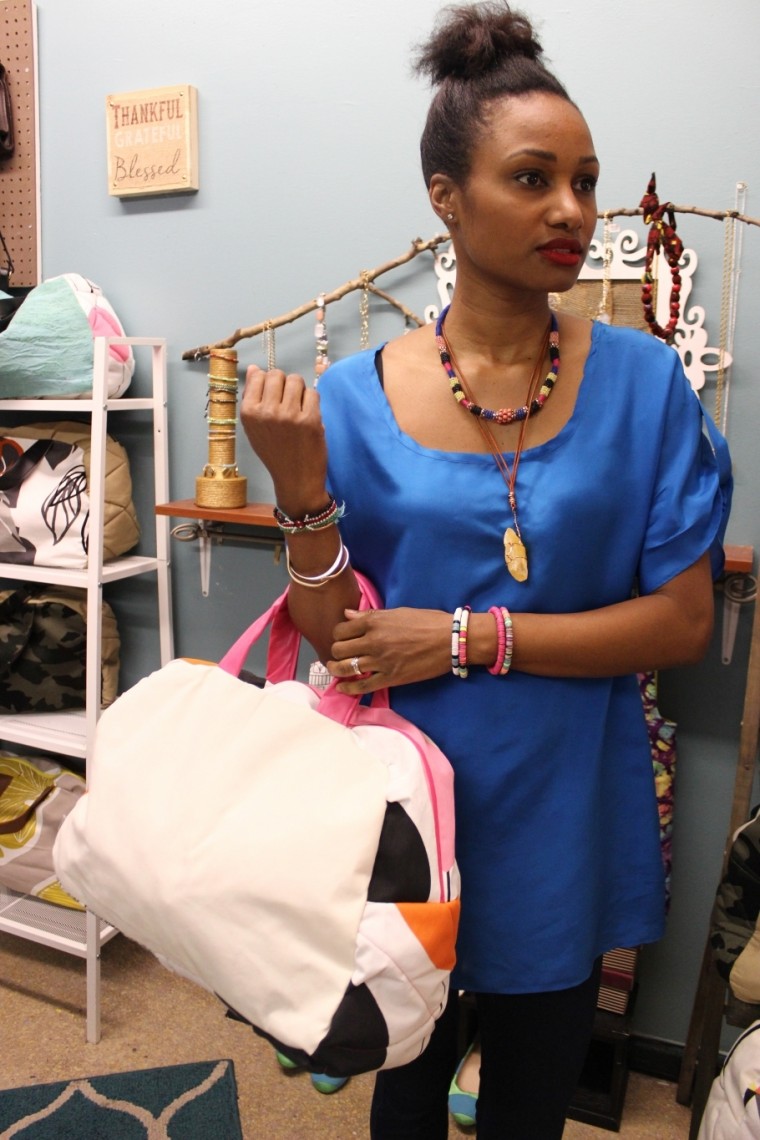 Awesome. What's the future like for Myrtle & Flossie? 
I hope to expand my brand, set up shop at local street fairs and markets, continue building up my boutique and eventually, get a bigger space where all aspects of my business could be present…the retail, information via workshops, classes/demos and wellness services. I would love to add "pump stations" where new and nursing moms could pump in between work, appointments, etc. Lastly, it would be great if M&F could have incubator space in places like Target stores. There's no way to look but forward!